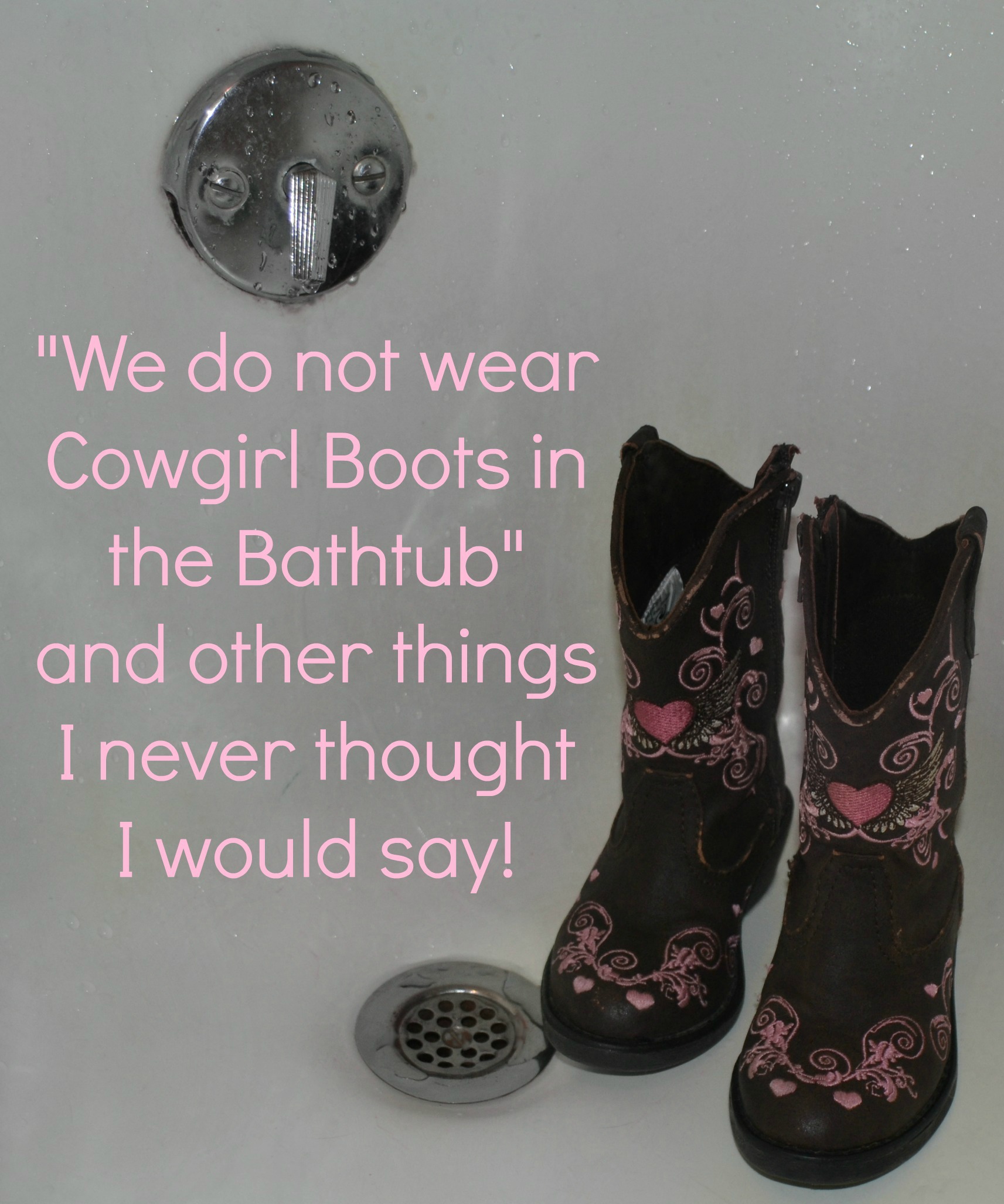 Each time I became a mother to one of my sweet little girls I remember dreaming about who they would become and how wonderful they would be. But, never did I dream about or imagine some of the weird and absurd things that would come out of my mouth while being their mother.
Earlier this week I sat with my girl friends talking about our kids when the conversation changed to, things we never thought we would have to say to another human being. We mainly say these things because these little humans are doing something you never imagined anyone doing.
You know logical things like some of these….
 "No, Everly you may not wear Cowgirl boots in the bathtub."
"Please do not clean the window with your tongue. "
"Do not put the dog's tail in your mouth!"
"We cannot go outside naked to ride our bike."
"How many times do I have to tell you, we pee in the toilet not the grass."
"No, you may not color yourself or your private parts with marker."
"We do not bite our toenails or any nails for that matter."
"The baby is not a chair."
"Fruit snacks belong in your mouth not your nose."
and, one of my personal faves….
"We do not put our finger in the dogs butt."
Yep, these are real actual phrases that have come out of the mouths of moms. Isn't motherhood….interesting!
So, tell us what are some crazy things you have found yourself saying to your kids lately?