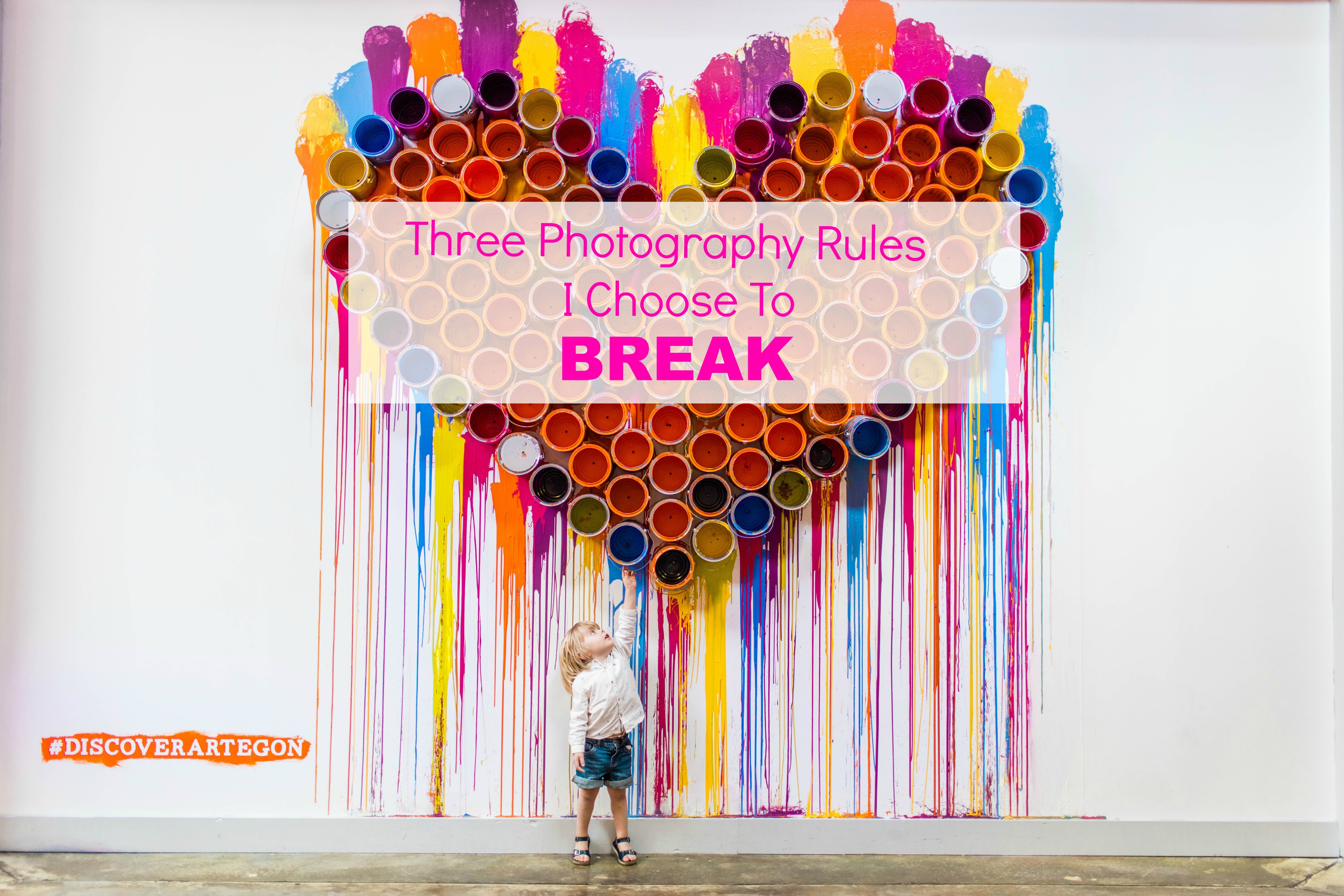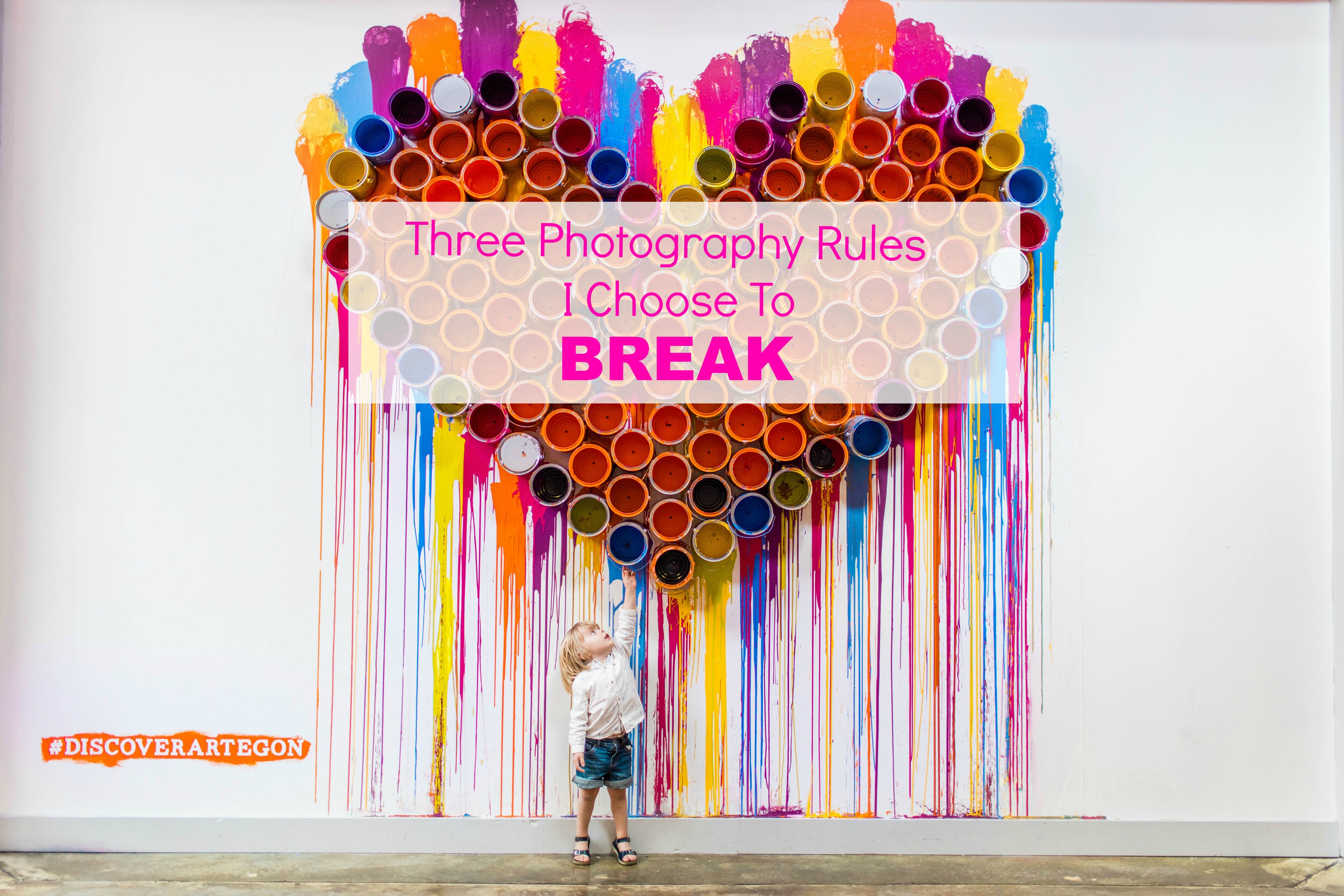 Happy Tuesday! This three-day weekend gave me quite the runaround, and I feel like my week is all jumbled up… like how this post was supposed to be published yesterday, but that's beside the point. #momfail. Anyway, today I'm talking about three mom-tographer "rules" that I choose to break on a daily basis, and sharing the three things that I embrace as a photographer. Posed photos, "golden hour" rule, and timidness are all being axed; I'm rebelling like a teenager, and I don't hate it.
Posed photos are overrated.
When it comes to photographing my three year old, posed photos are overrated. Instead, I choose to tell a story. I remember those moments so much more when seeing the raw emotions that stem from that single photo. Do I like smiling photos? Absolutely! However, I can guarantee you that if you ask Walter to "smile", he'll just give you this fake squishy-face smile that makes his mama a little ragey. Looking at these photos below from just two of our Disney World dates, I can immediately put myself back in the moment and cherish it more than the squishy-face smile (and I already have a ton of those!).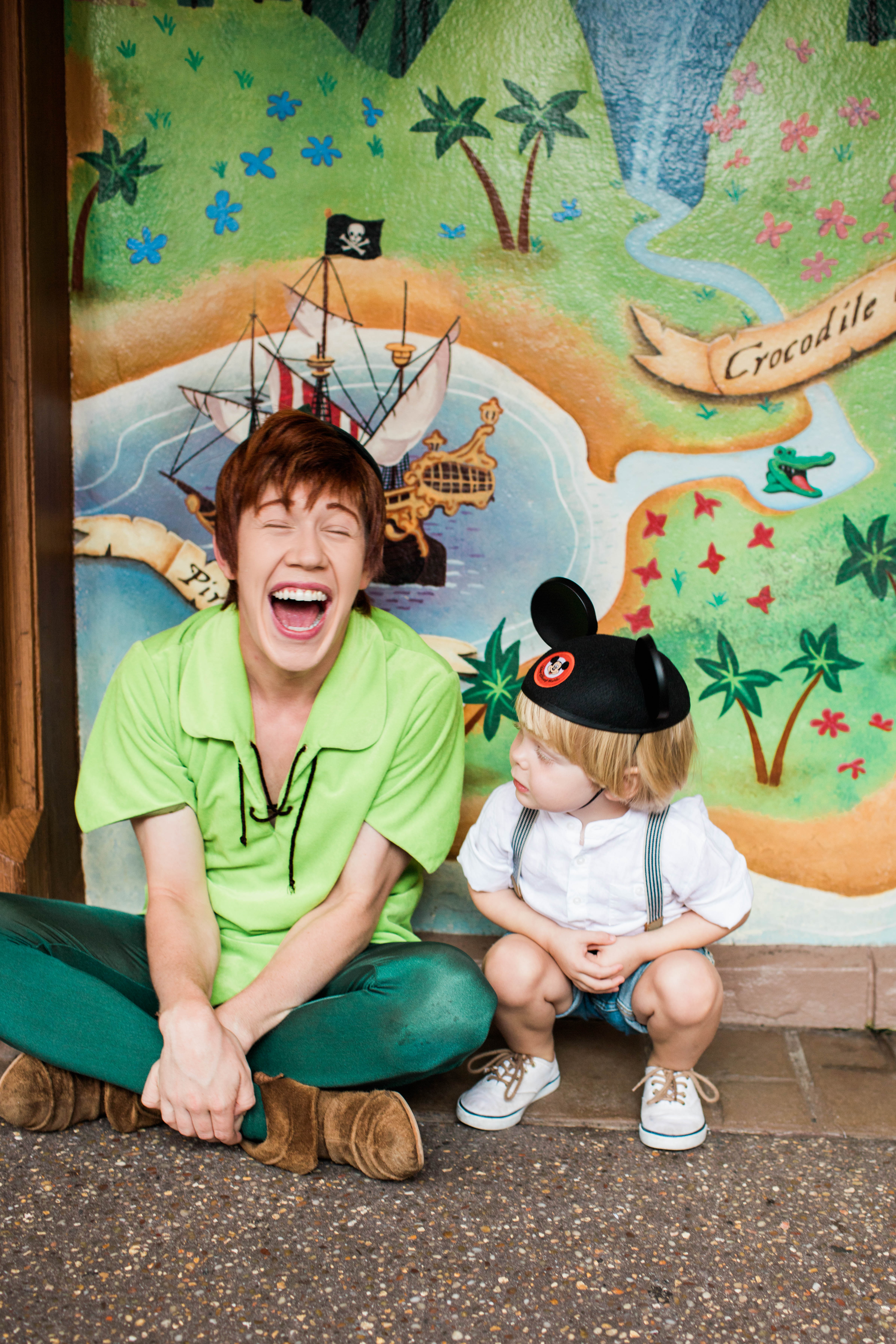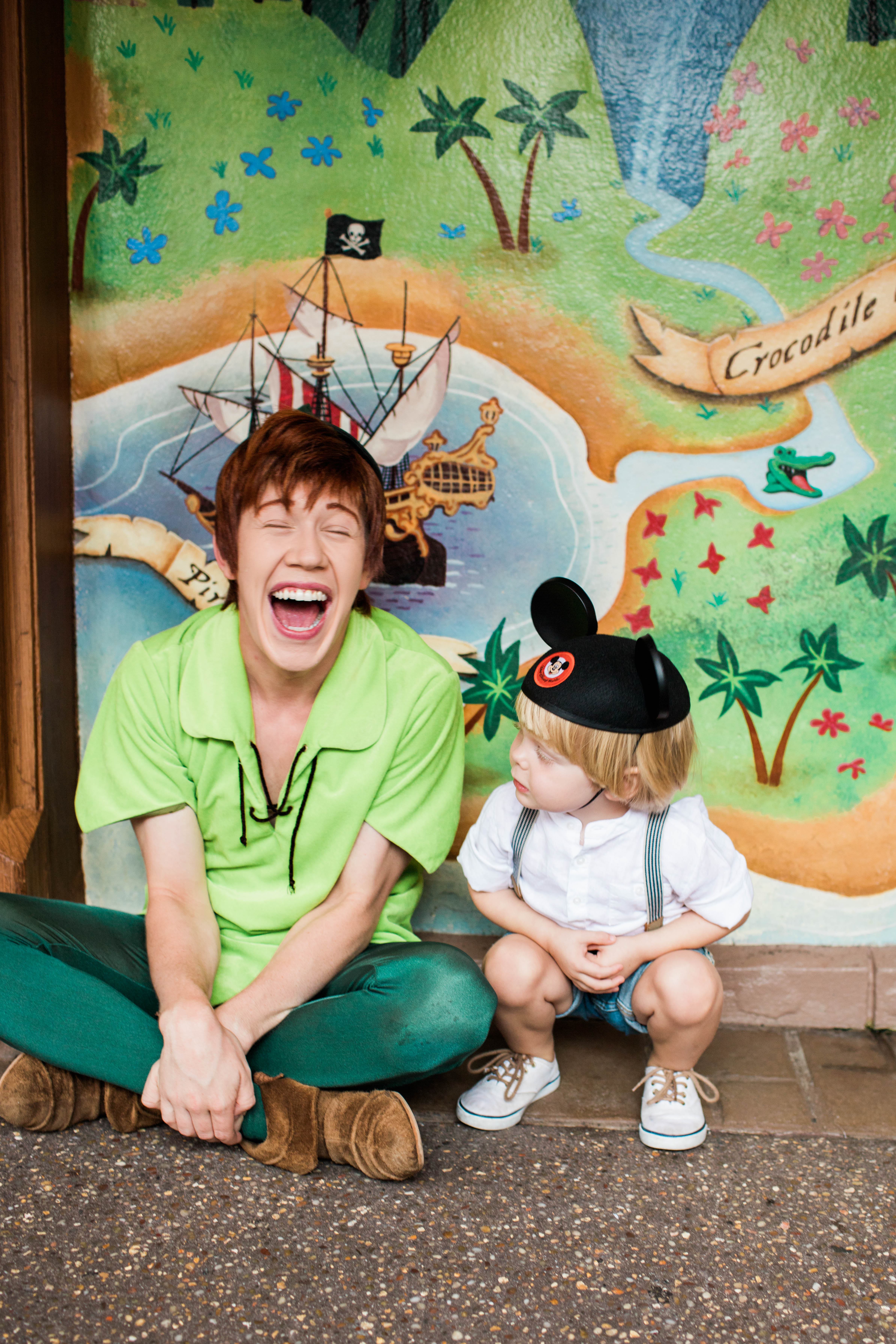 This moment with Peter Pan was priceless: Peter Pan had told Walter that he could be smaller than him if he put his mind to it; and then Walter crouched down even further and said, "like dis?" and the whole area erupted in laughter.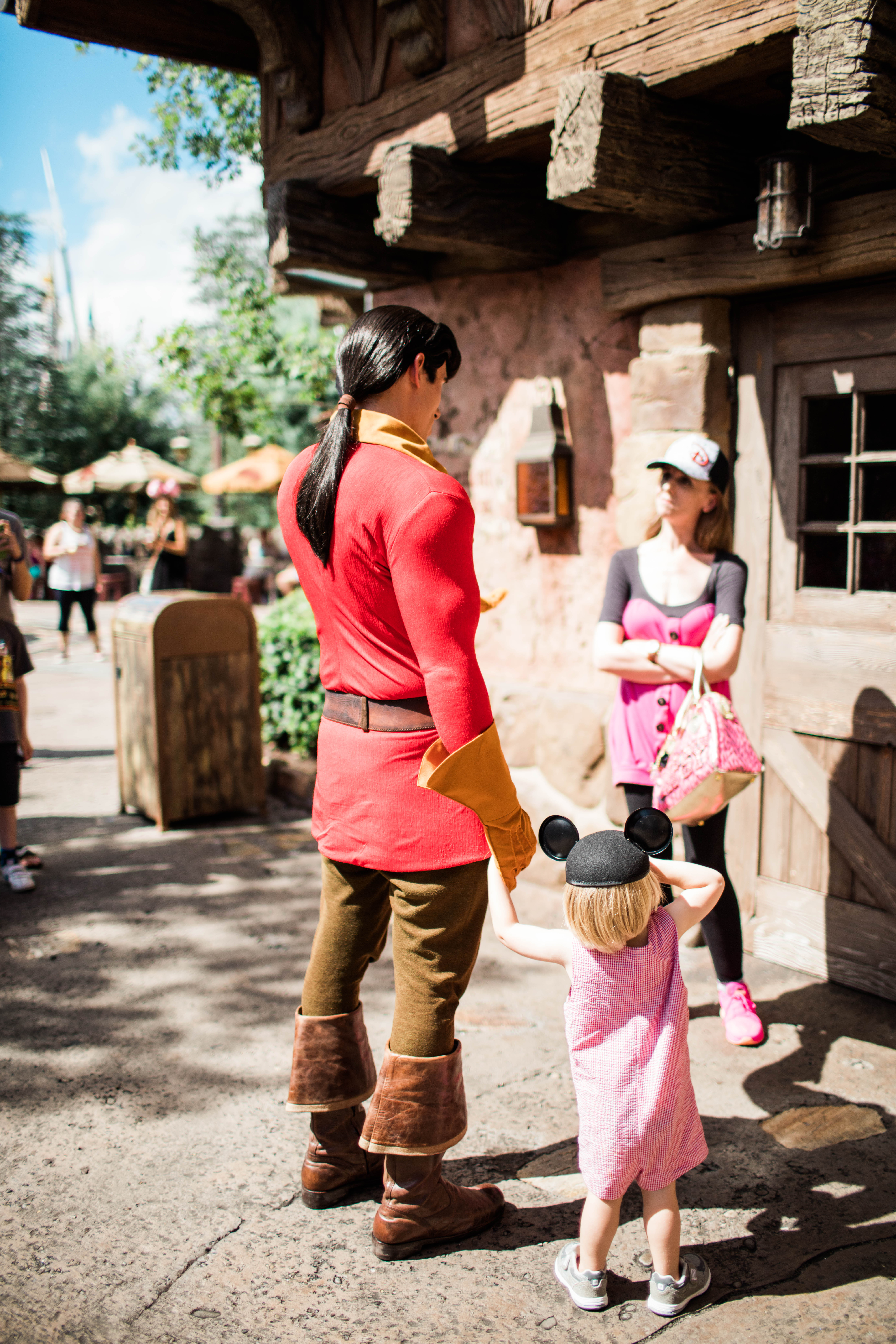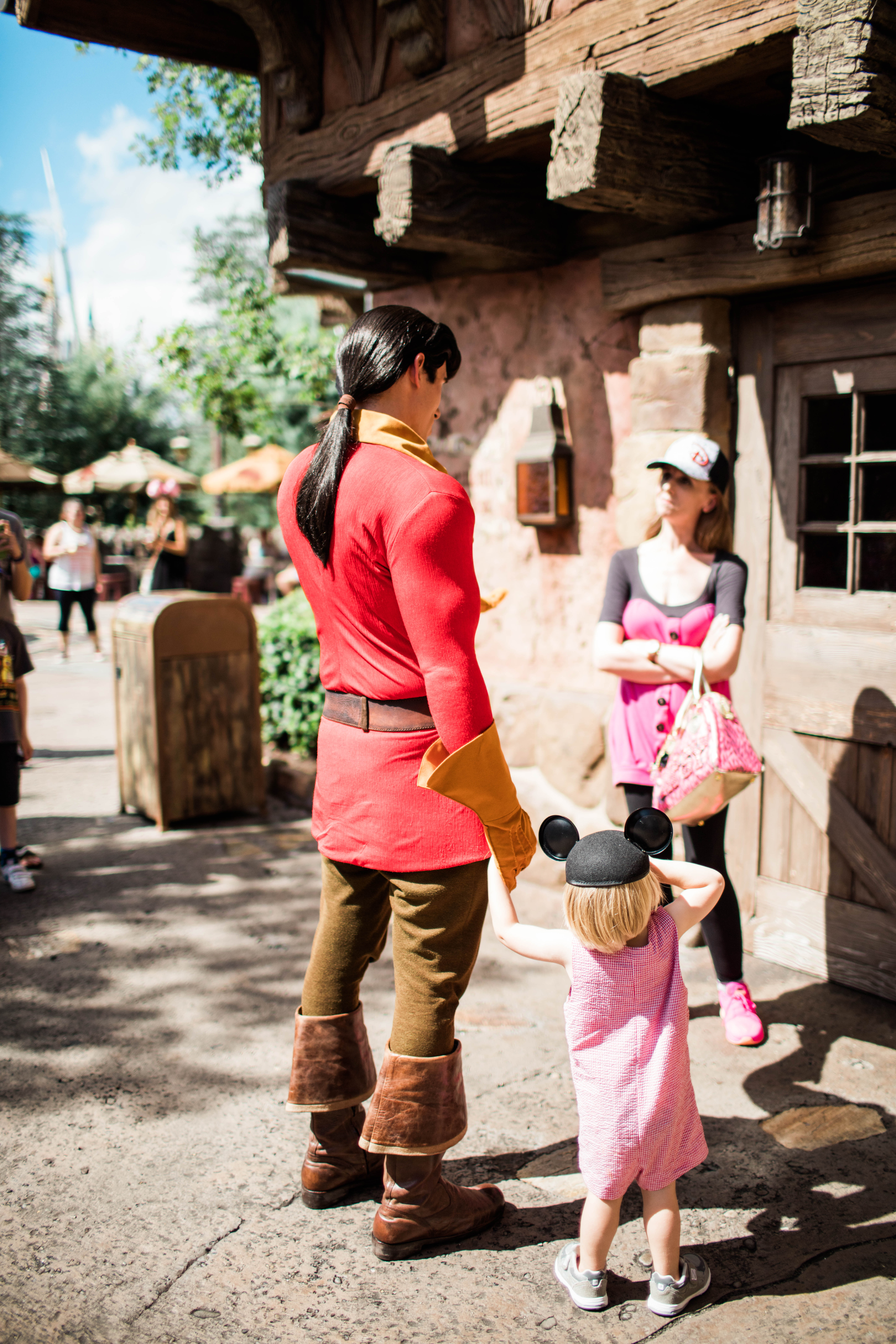 This photo with Gaston, Walter, and the woman Gaston is talking to is a gem: our friend Gaston plucked Walter from the meet-and-greet line as soon as he recognized his little friend, and decided to take Walter to the Tavern for a LeFou's Brew (while 40 other people were waiting to meet Gaston!). Just before the two boys walked into the Tavern, a woman walked by and Gaston stopped her, and demanded that she open the door for them. "Madame, open this door, now." She balked, said no, and in response demanded that he say "the magic word". His response? "I said the magic word: 'now'."
Needless to say, our friend Gaston no longer appeared for meet-and-greets, and he might've been fired for the above confrontation. Oops.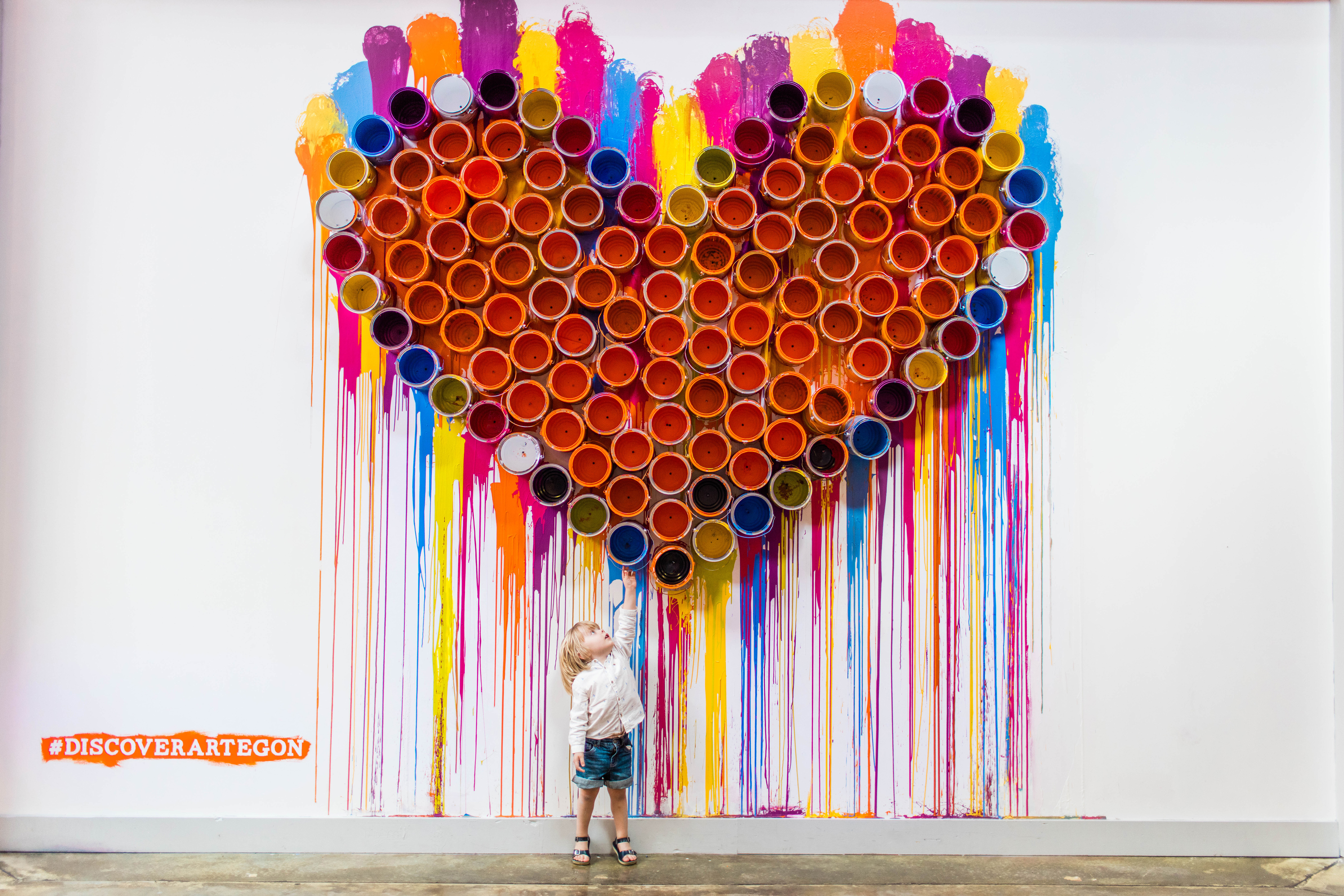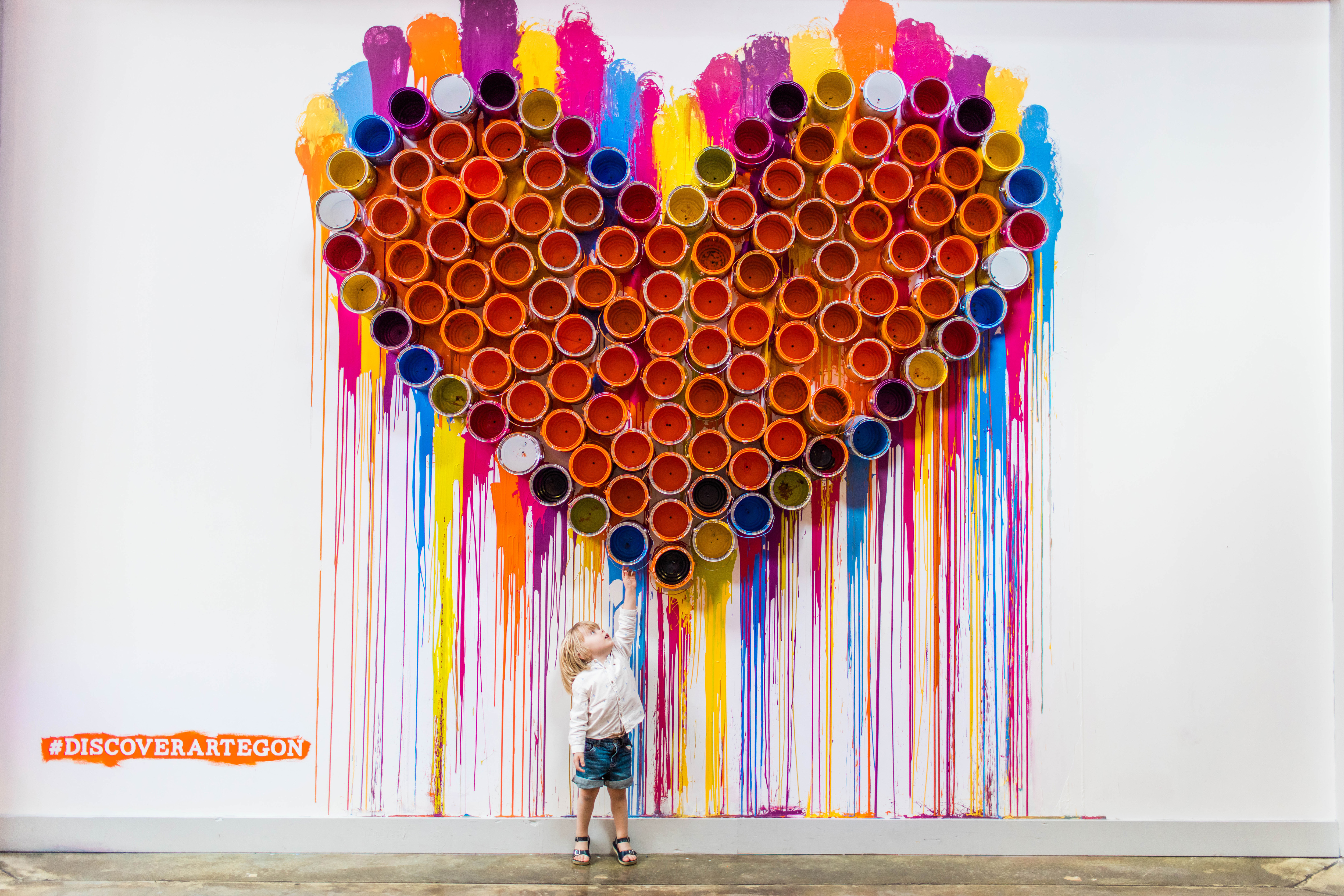 Walter and I met up with a few friends yesterday at the Artegon, which is a self-proclaimed "anti-mall" co-op, with lots of murals and is pretty much heaven for any photographer. Sadly, this place is closing in less than two weeks to become an indoor amusement park (seriously?! do we really need another amusement park in Orlando?!), so we made the best of it. No poses, no styling, and these two photo gems are just a few of my favorites from yesterday's activities. Will the heart photo become a Valentine's Day card? Mayyyyybeeeee….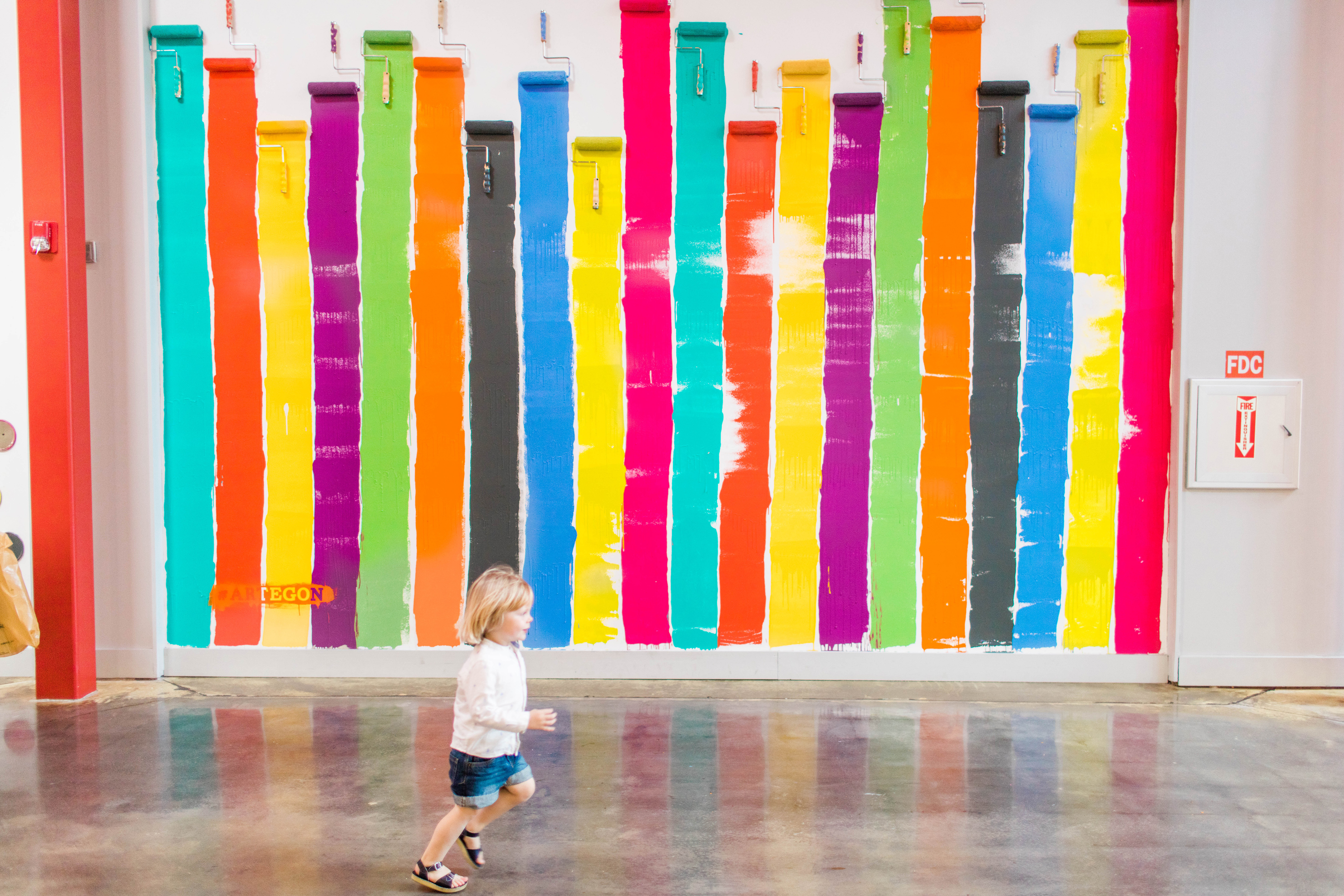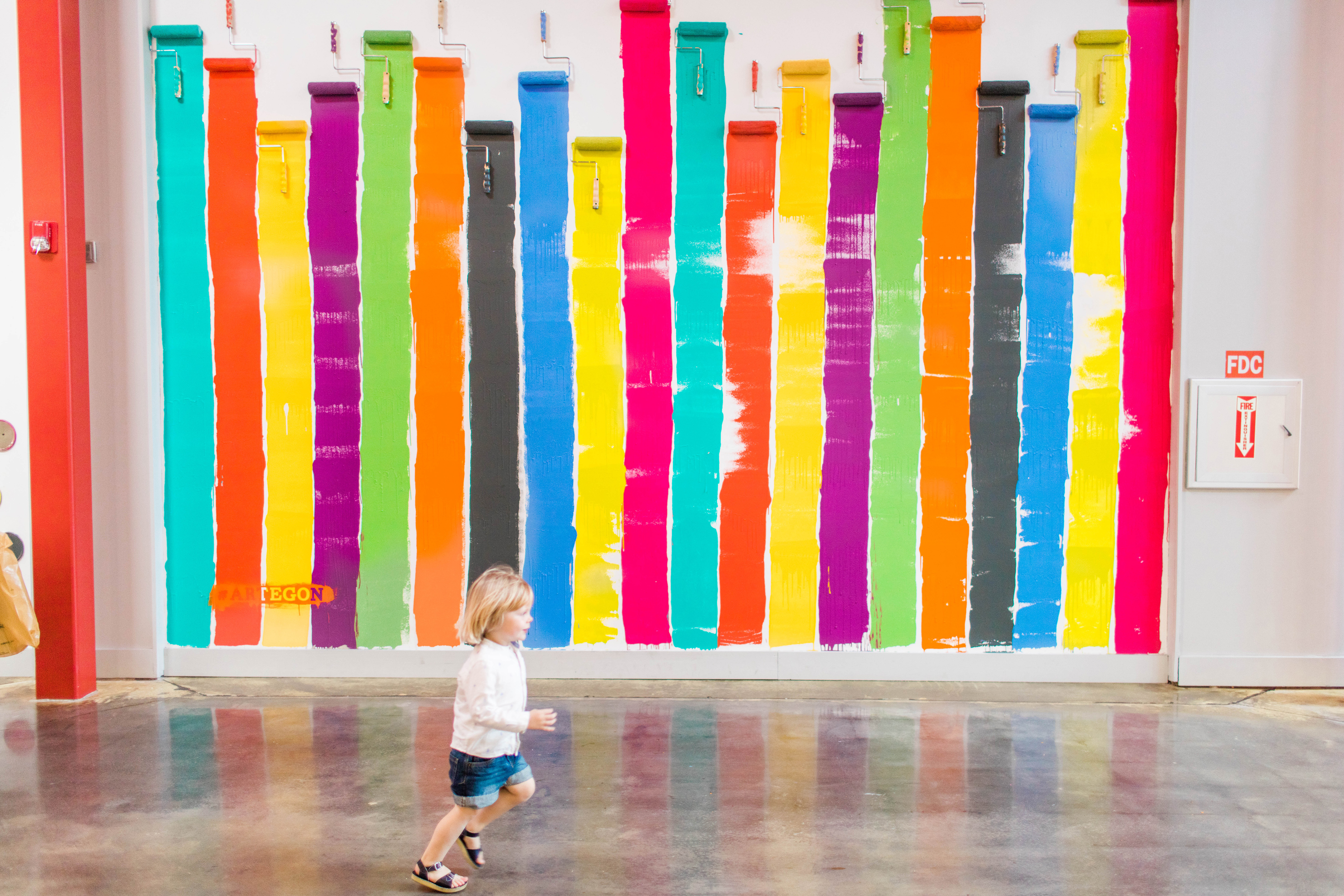 I love moment in my photos, and Walter never disappoints!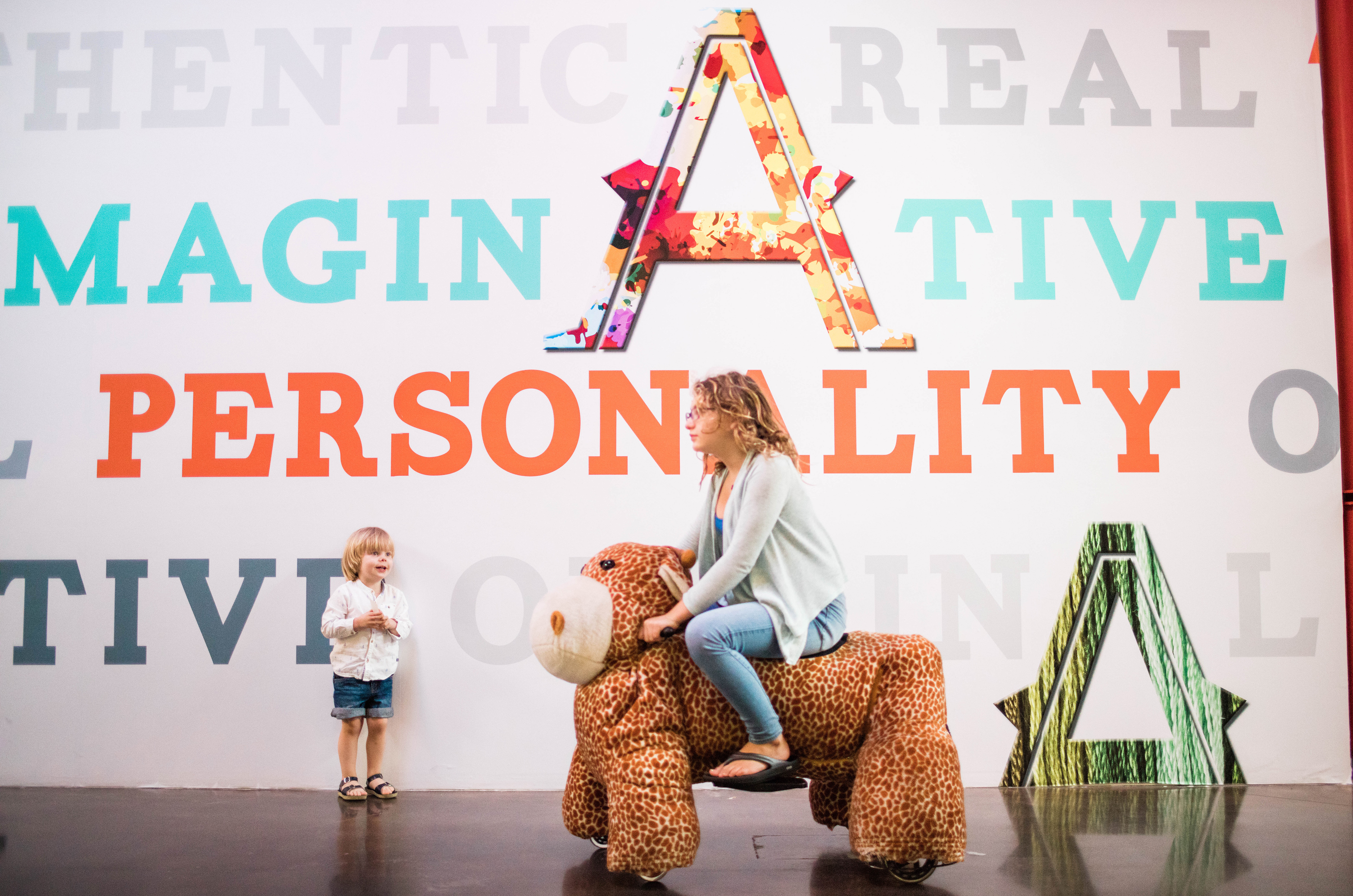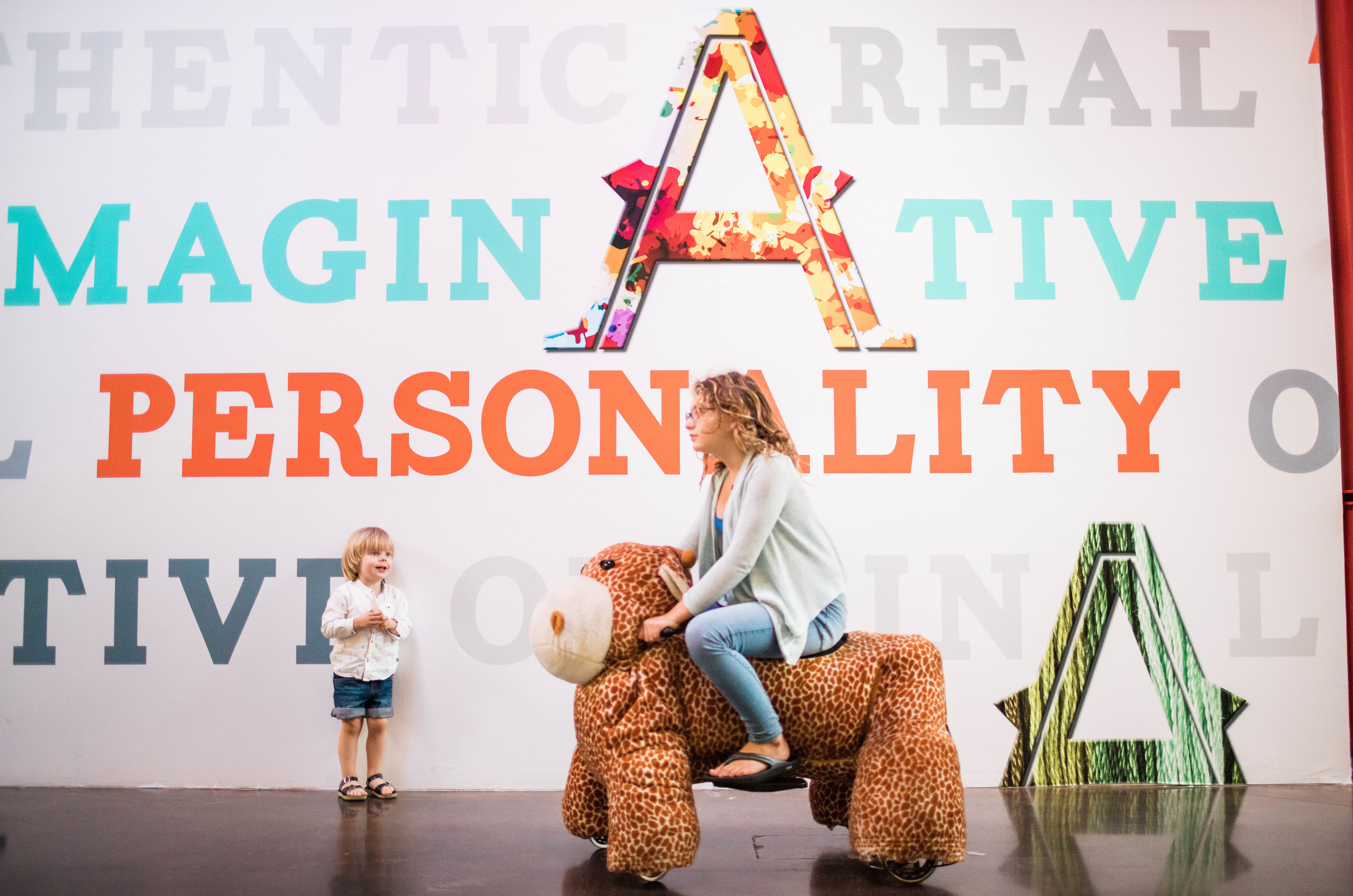 THIS PHOTO. This girl on her giraffe thing (what are these things anyway?!) ended up parading through my shot, and while I was going to scrap it, I looked at Walter's face in the picture and couldn't chunk it. He had been wanting to ride one of these germ-y things all day yesterday, and I was bad and kept saying no. He was fascinated by it. I quickly realized why I love this photo: Walter isn't getting any smaller, and one day he won't want to ride one of these germs-on-wheels things because he'll say he's too big for it. While it's a sappy thing to say, it's true. Will he get to ride one of these? NEVER.
The "golden hour" isn't a rule.
If you ask any photographer, they'll tell you that shooting between 7-10am and 4pm-dusk is the perfect time photos. It's all about the soft light! Well, as mamas we find ourselves at the parks and playgrounds with our kiddos during the day, and getting that "perfect" photo can actually be accomplished no matter what time of day it is. These photos below were all taken between 10am and 3pm, and I promise it is easy to get those soft-looking photos without having to wait around for the "golden hour". Watch where the sun is and place your subject with their back to the light, and try to find a shady spot if possible.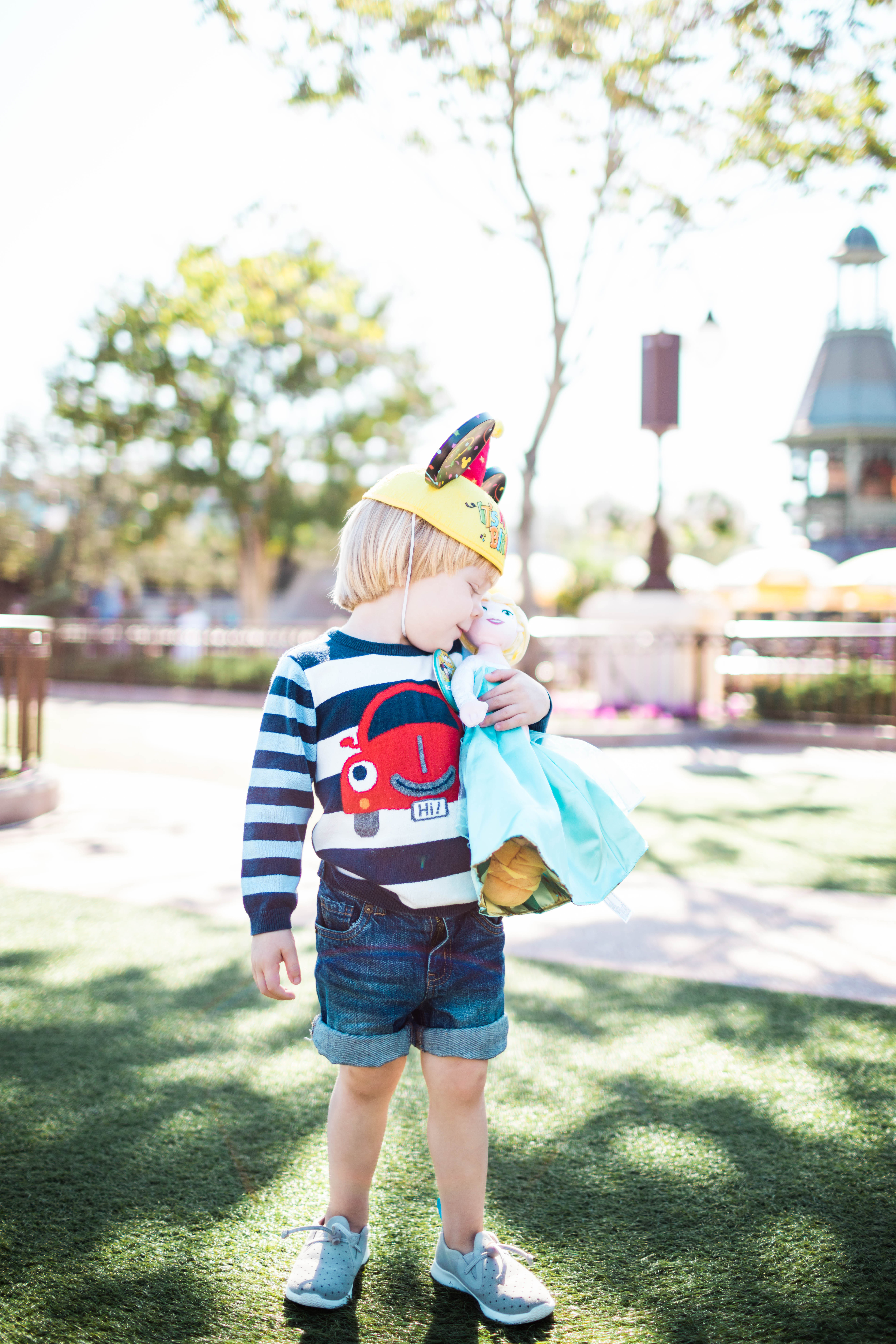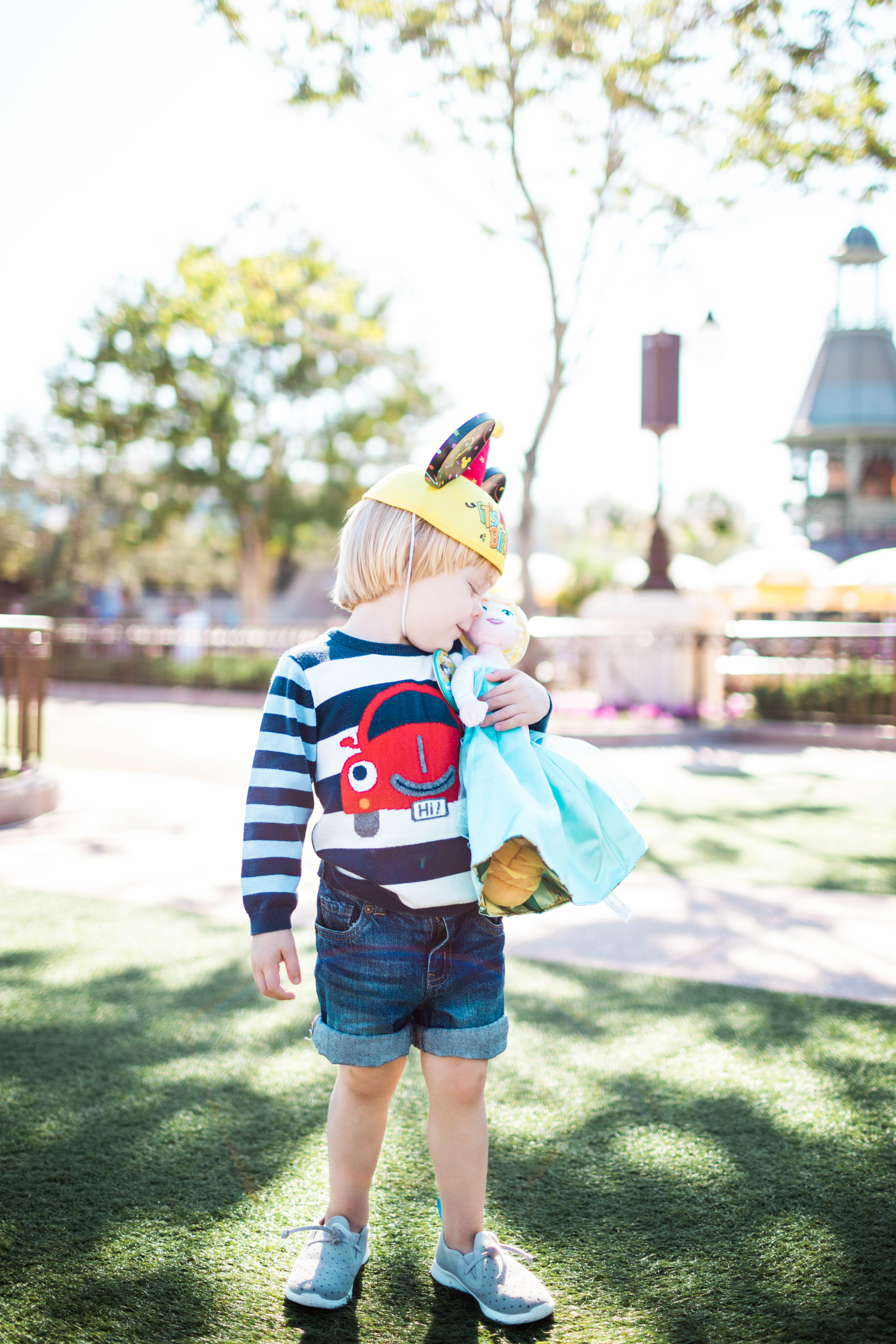 This was taken at 2pm in the Hub Grass at Walt Disney World, and the sun was just behind Walter. I made sure to position him under a little bit of shade and moved him just so the light was above and behind my shot. (psssst… I also used a lens hood!)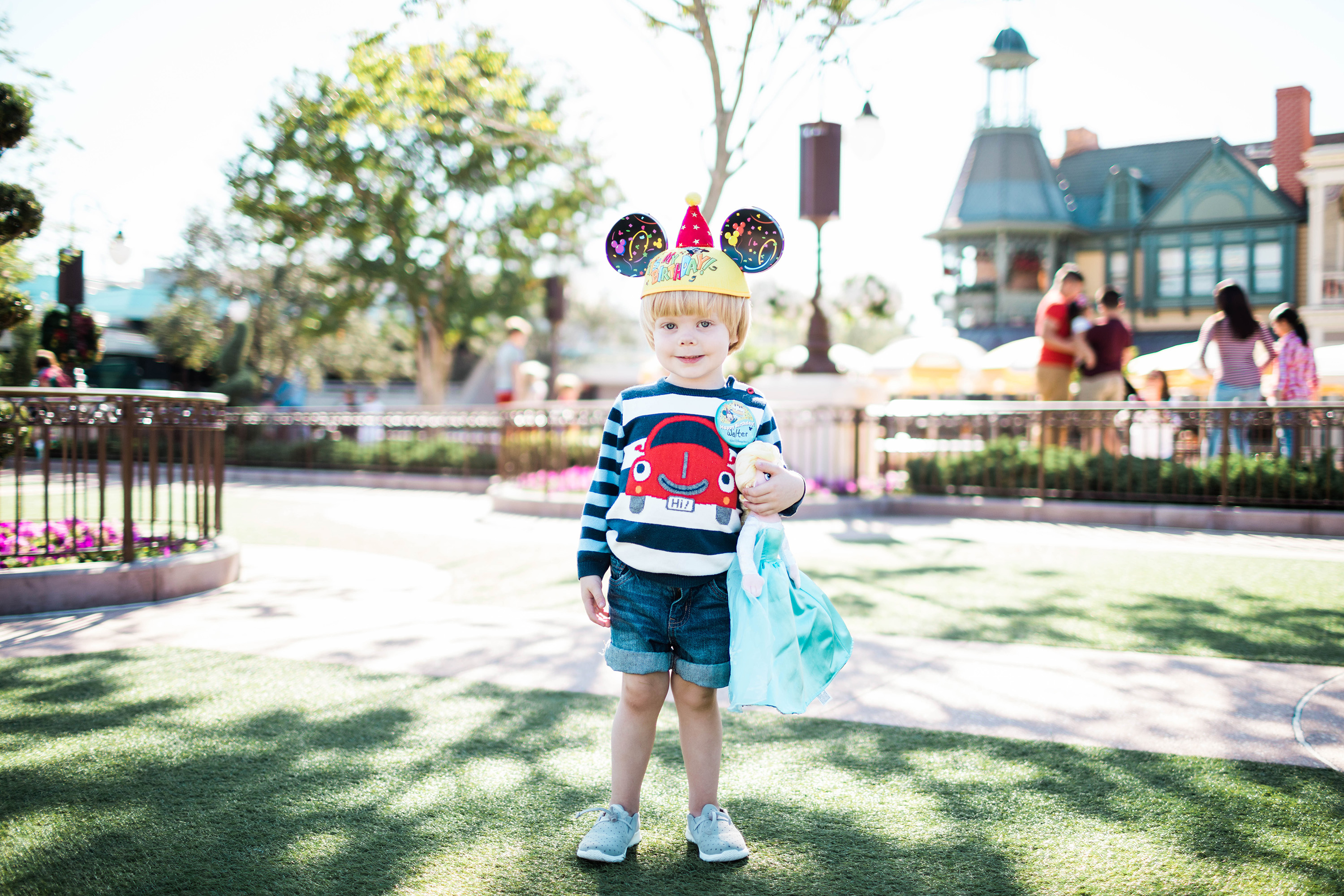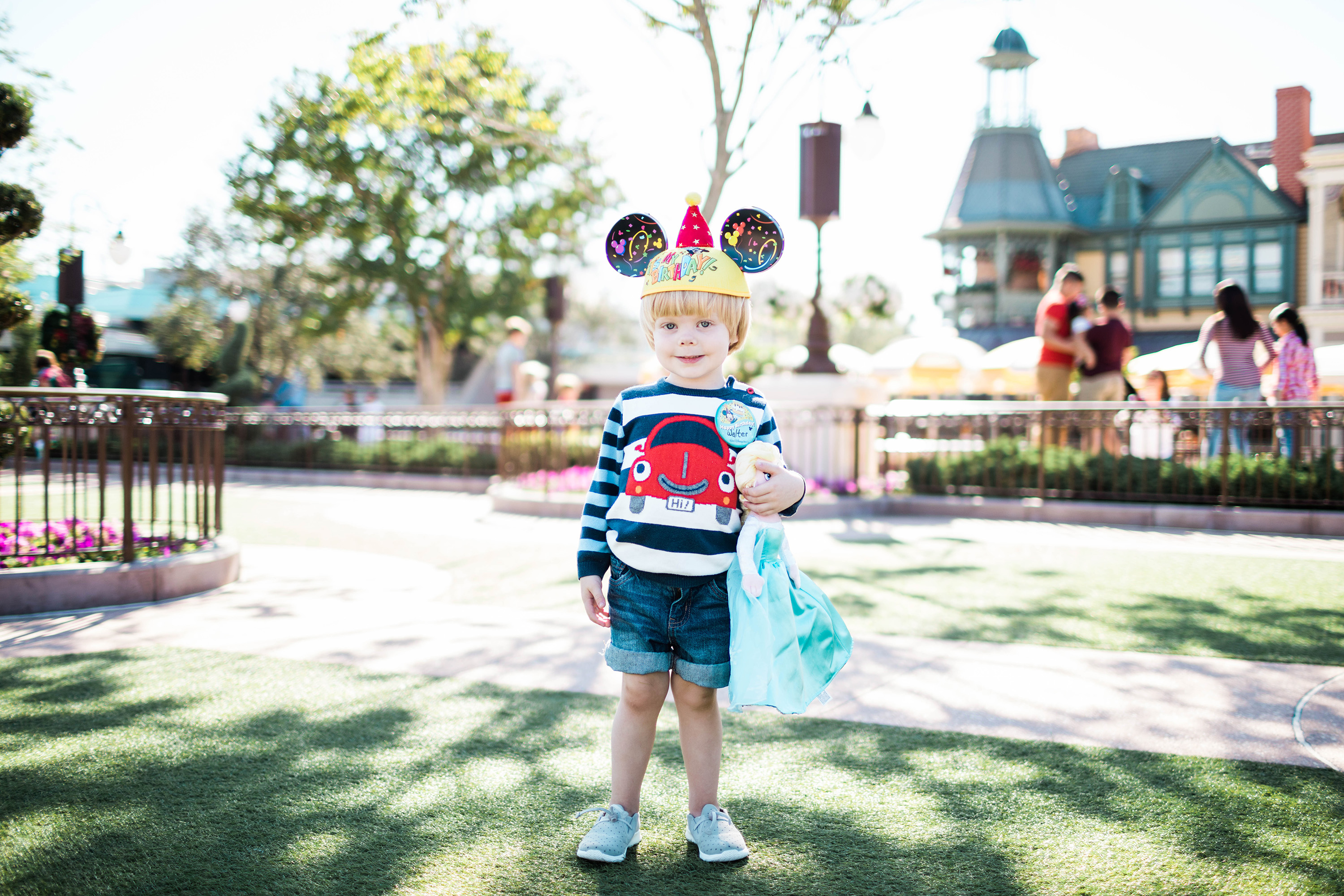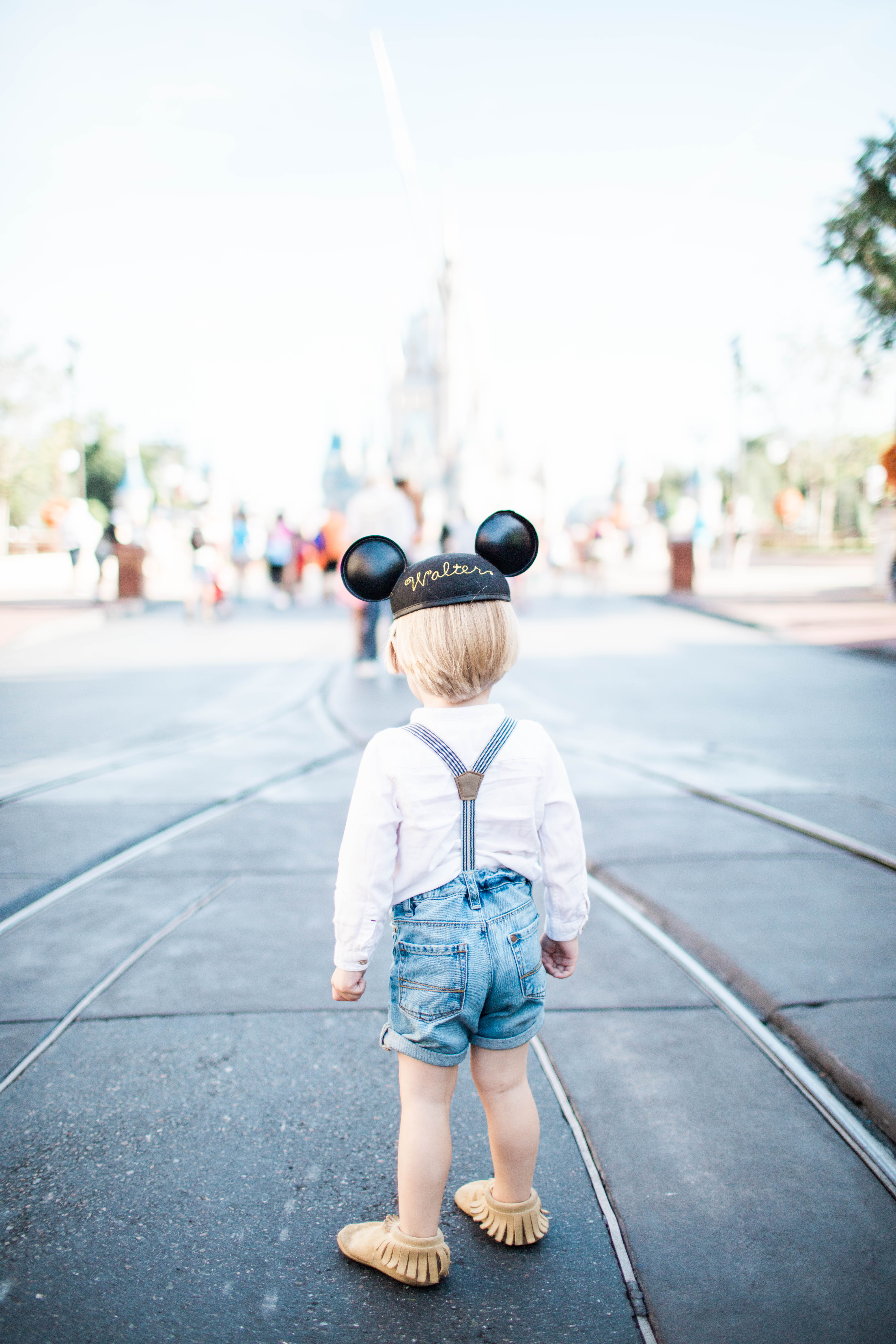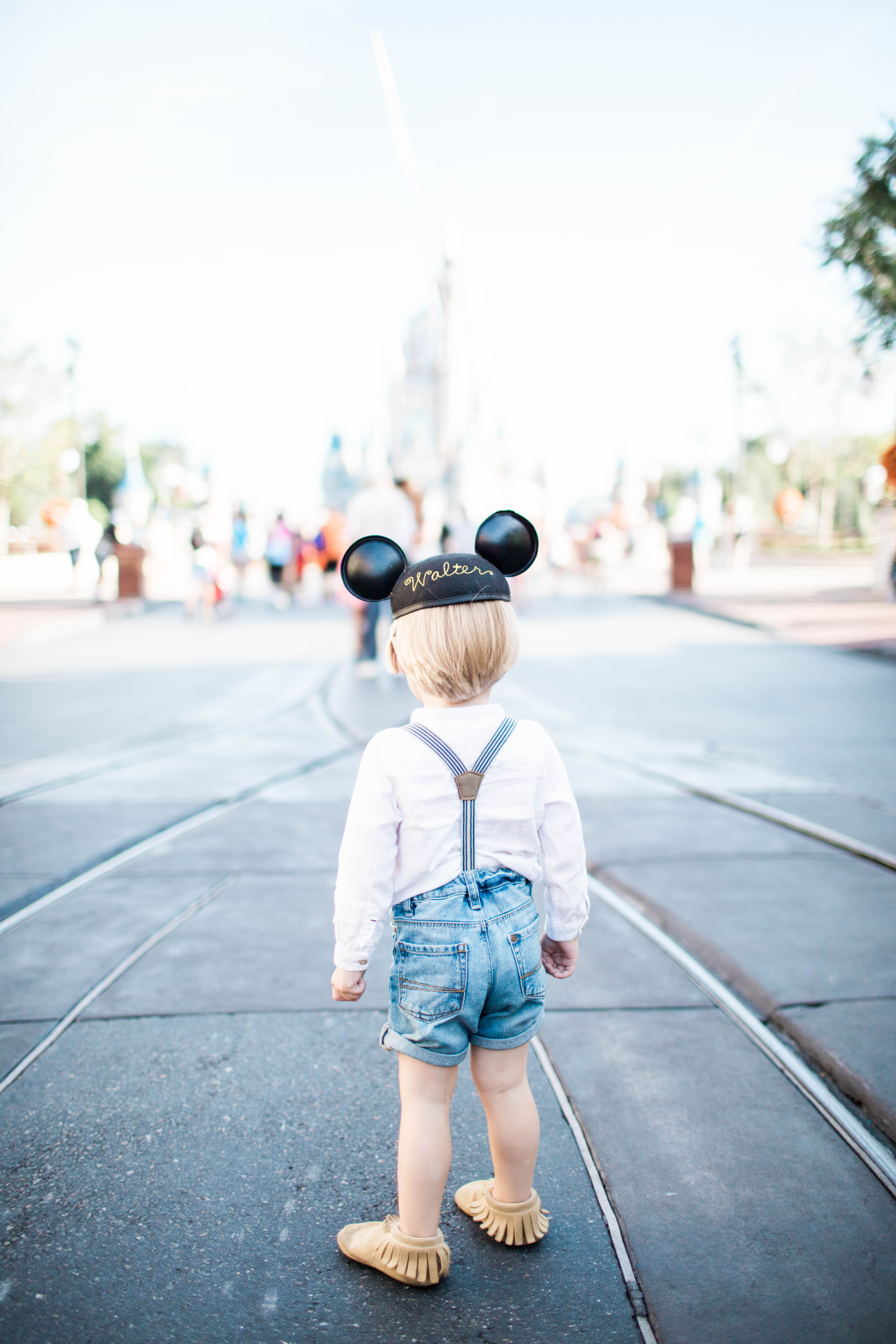 This photo of Walter was taken at 10am during a quiet day at Disney. He's standing in a building's shadow (see the pattern here with the shade?) and W decided to face the castle on his own. Woohoo for no posing!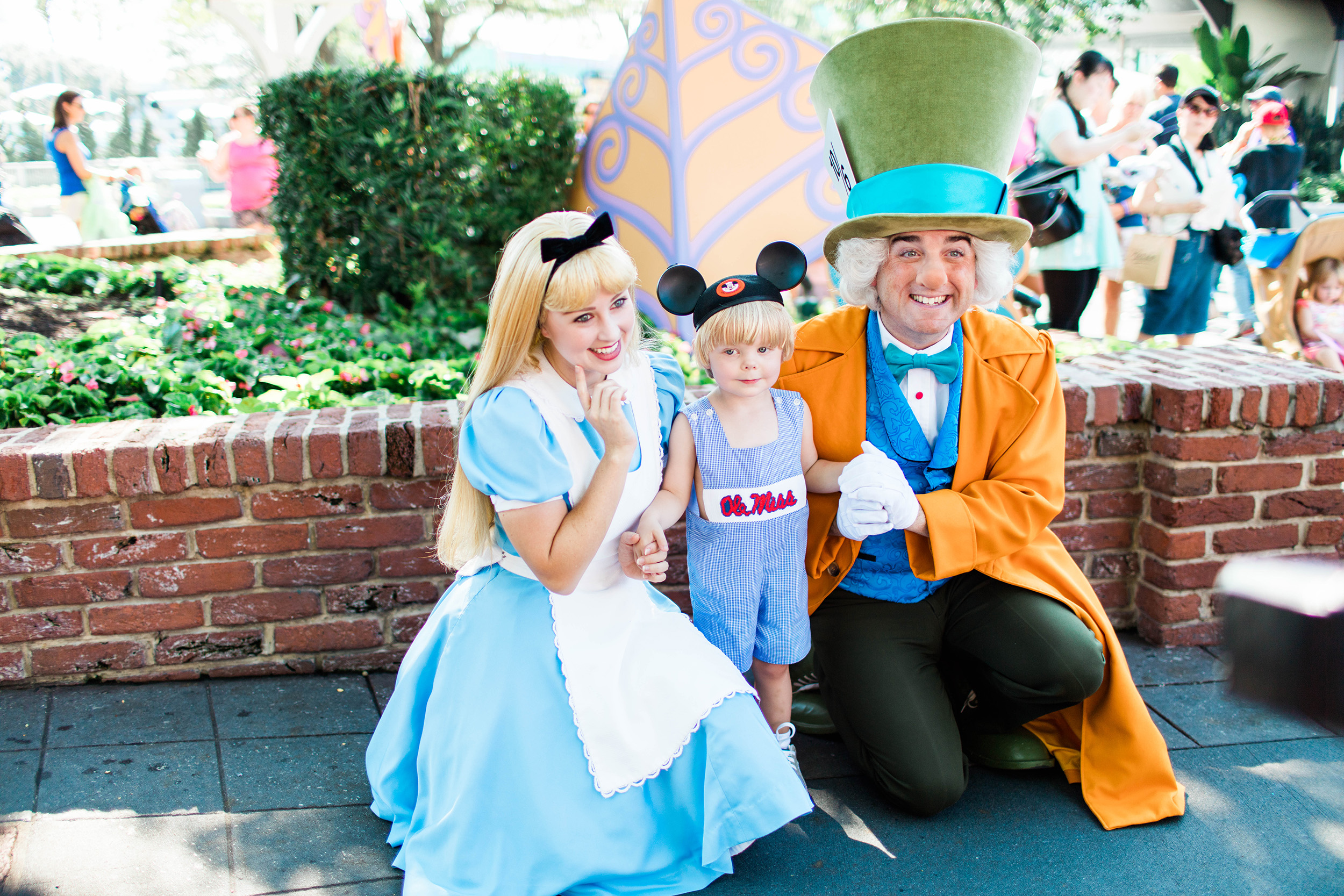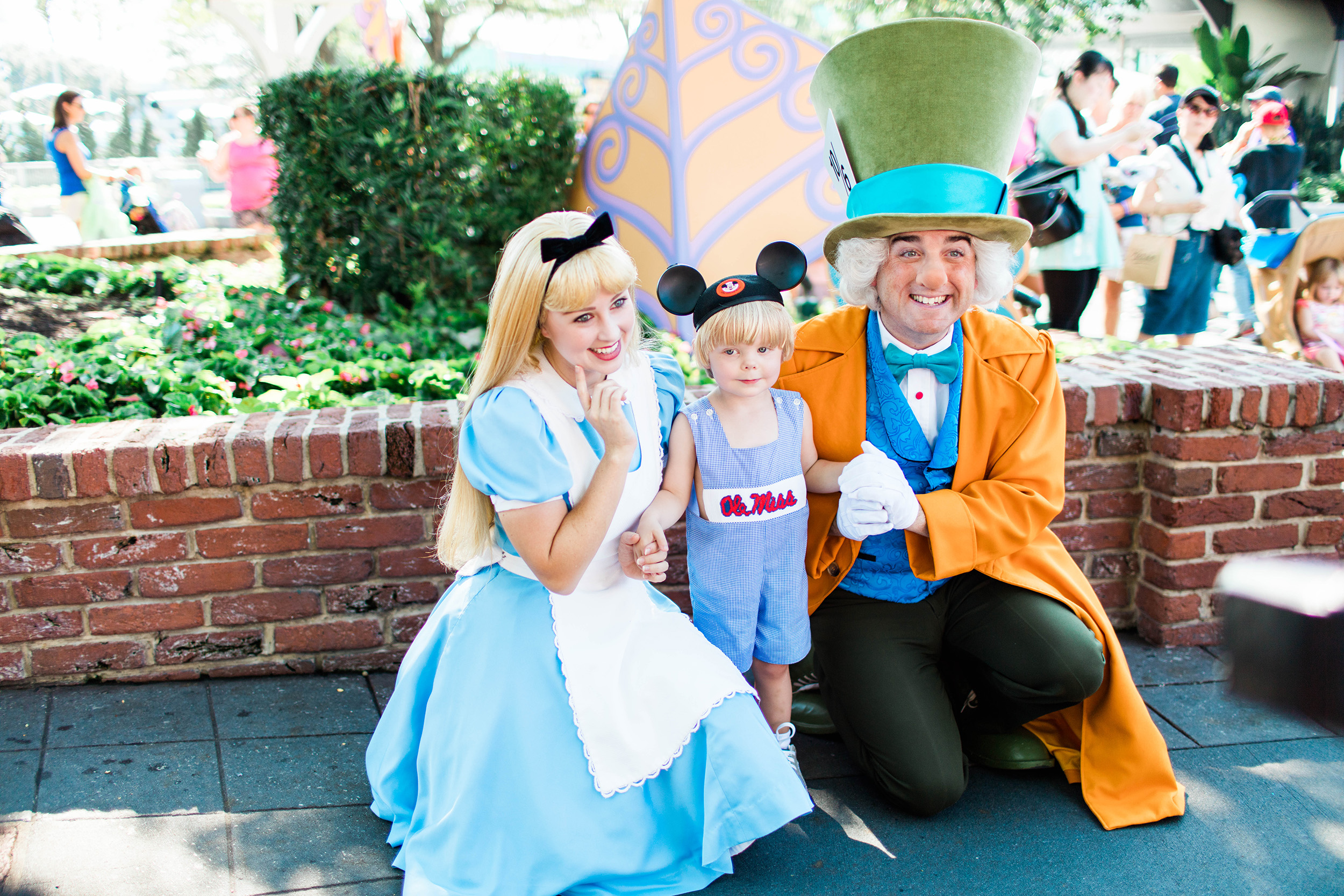 Our favorites, Alice and the Madhatter, are always out by the Teacups at around 11am and luckily their spot is usually pretty shady. The light in this situation was behind them, and it gave me a great spot to shoot without having shadows or sun spots on their faces.
Don't be afraid to hand over your camera.
Whether it's because your camera is expensive and you don't want to hand over your electronic baby, or because you don't like how you look at the moment, you need to break up with those ideas. This is the year of more photos, more selfies, more whatever with my little guy; he won't be getting any smaller (feeling alllll the feels right now). So be bold, hand over your camera to someone who looks trustworthy and take a few photos with your kiddos. Your little ones won't look back on these photos and say, "whoa, Mom looked rough that day!"… if they do, take away their phone or iPad for a week. Problem solved! 🙂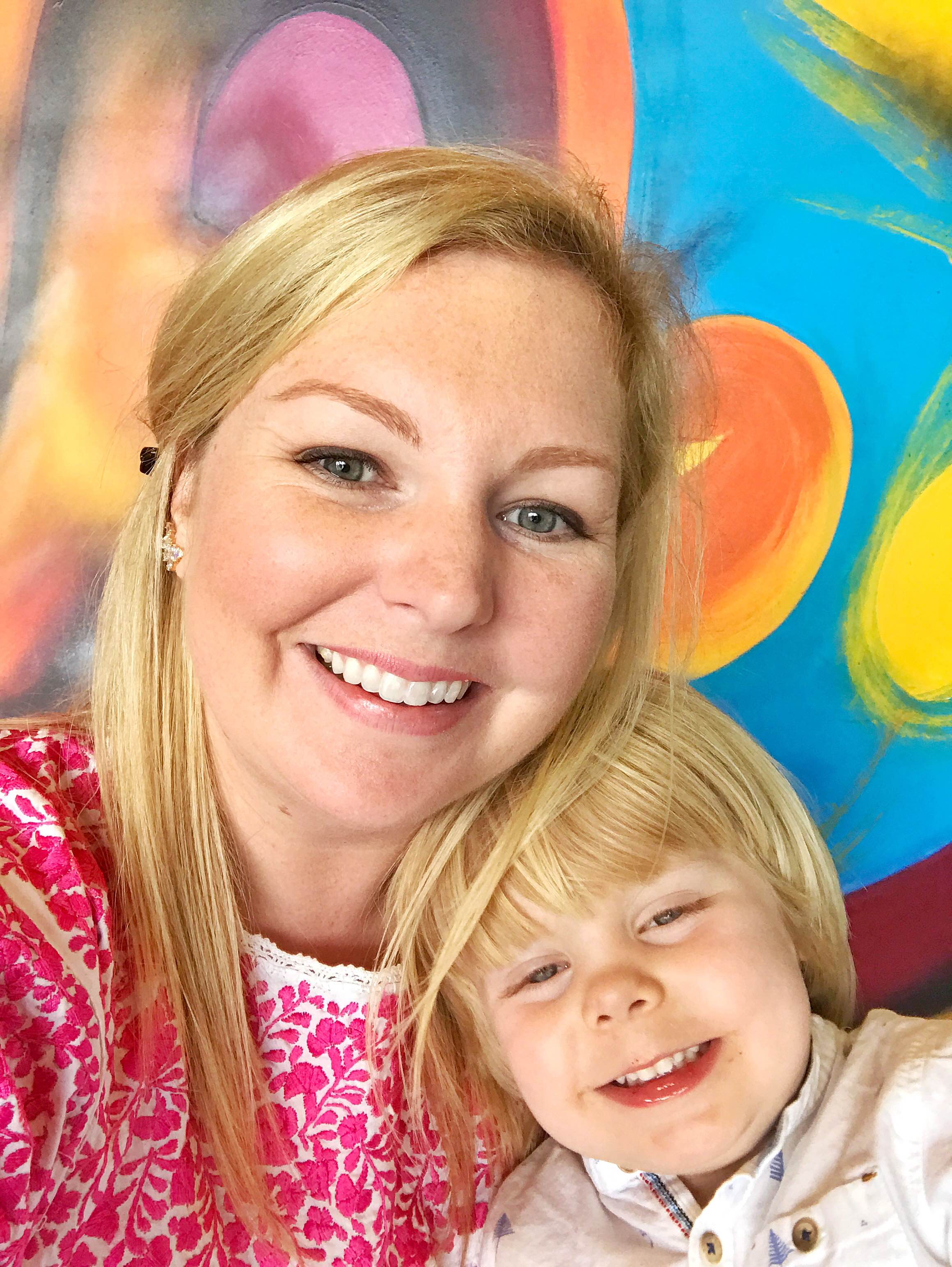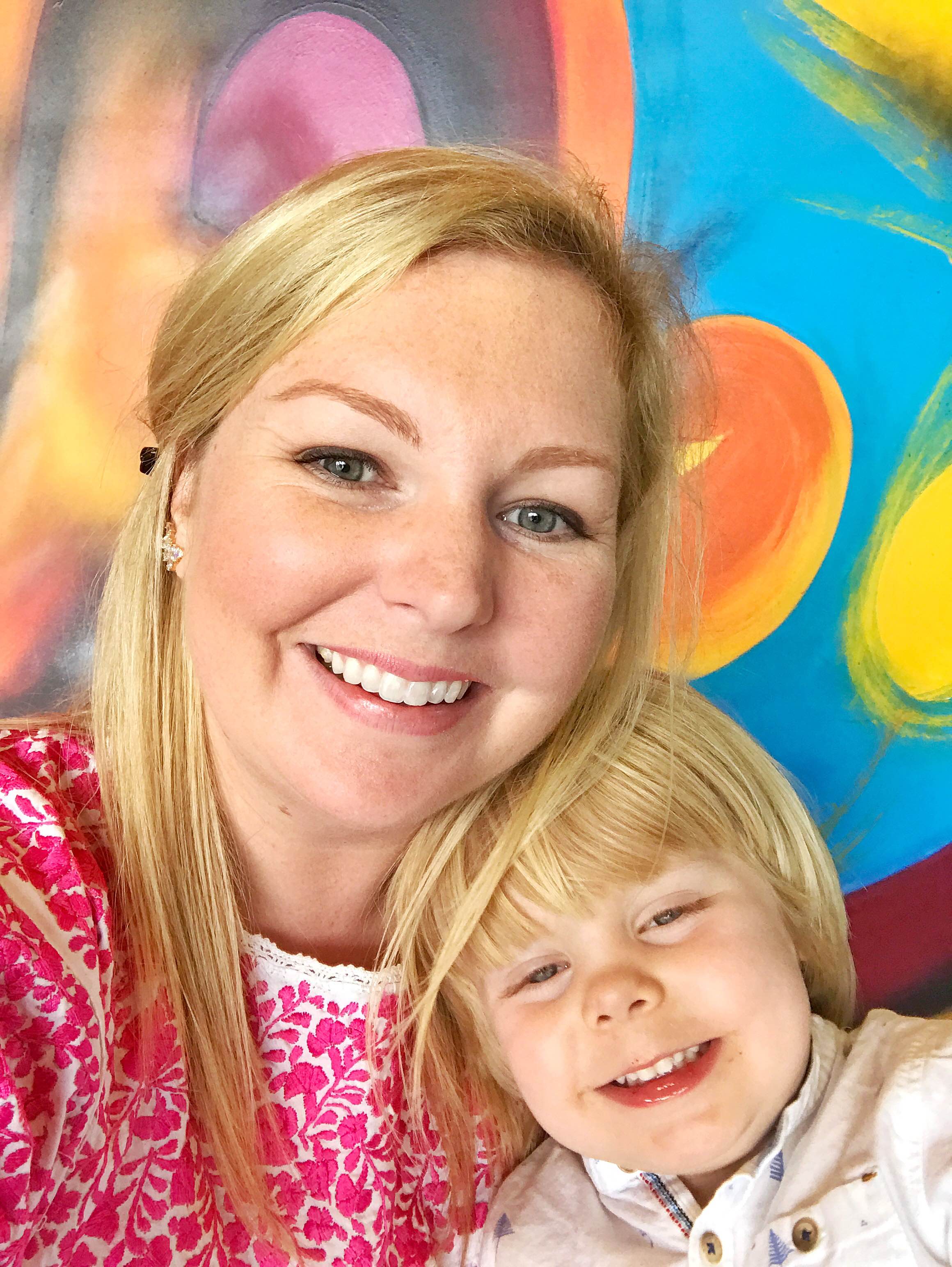 Do we love selfies? YES!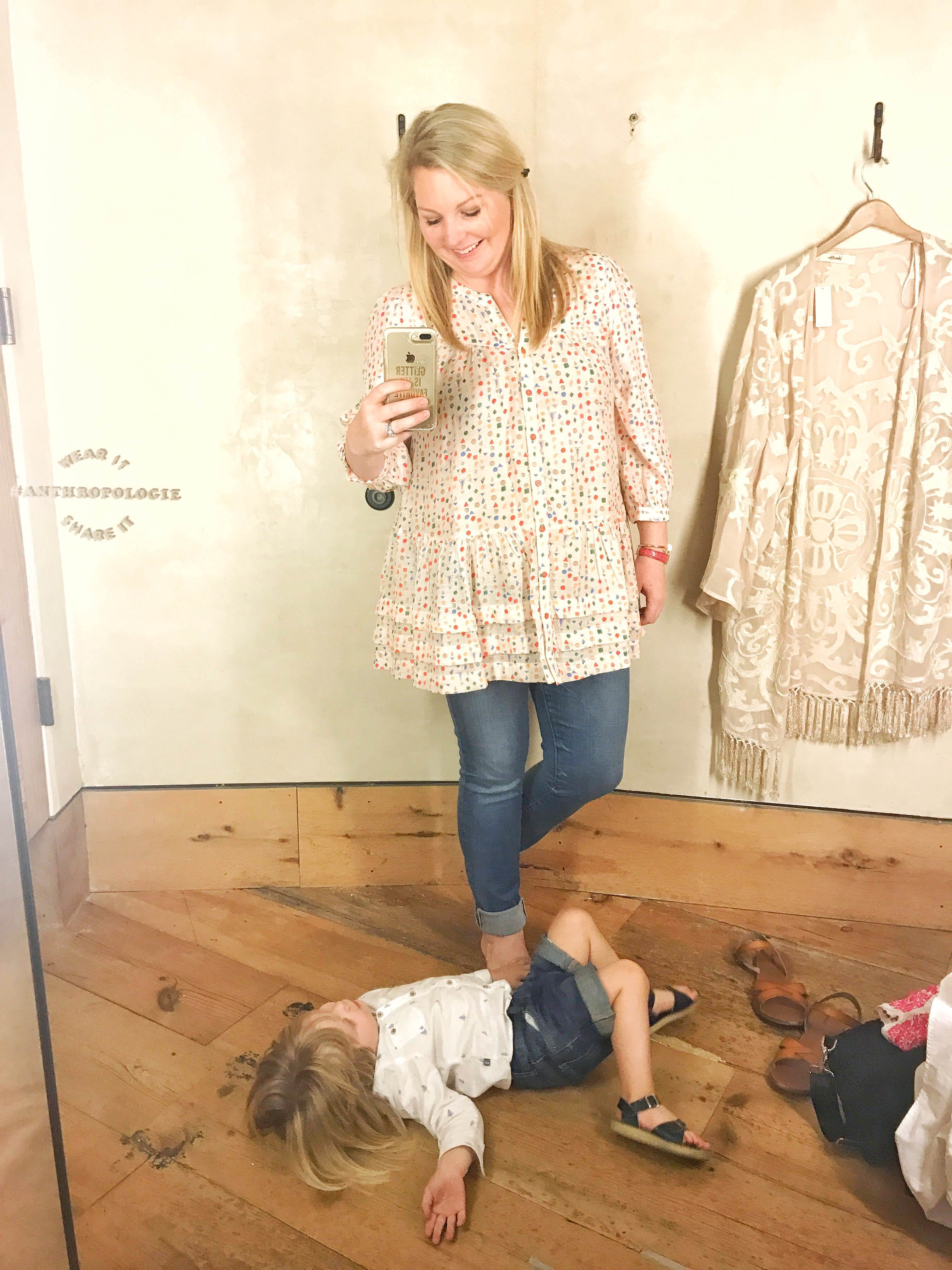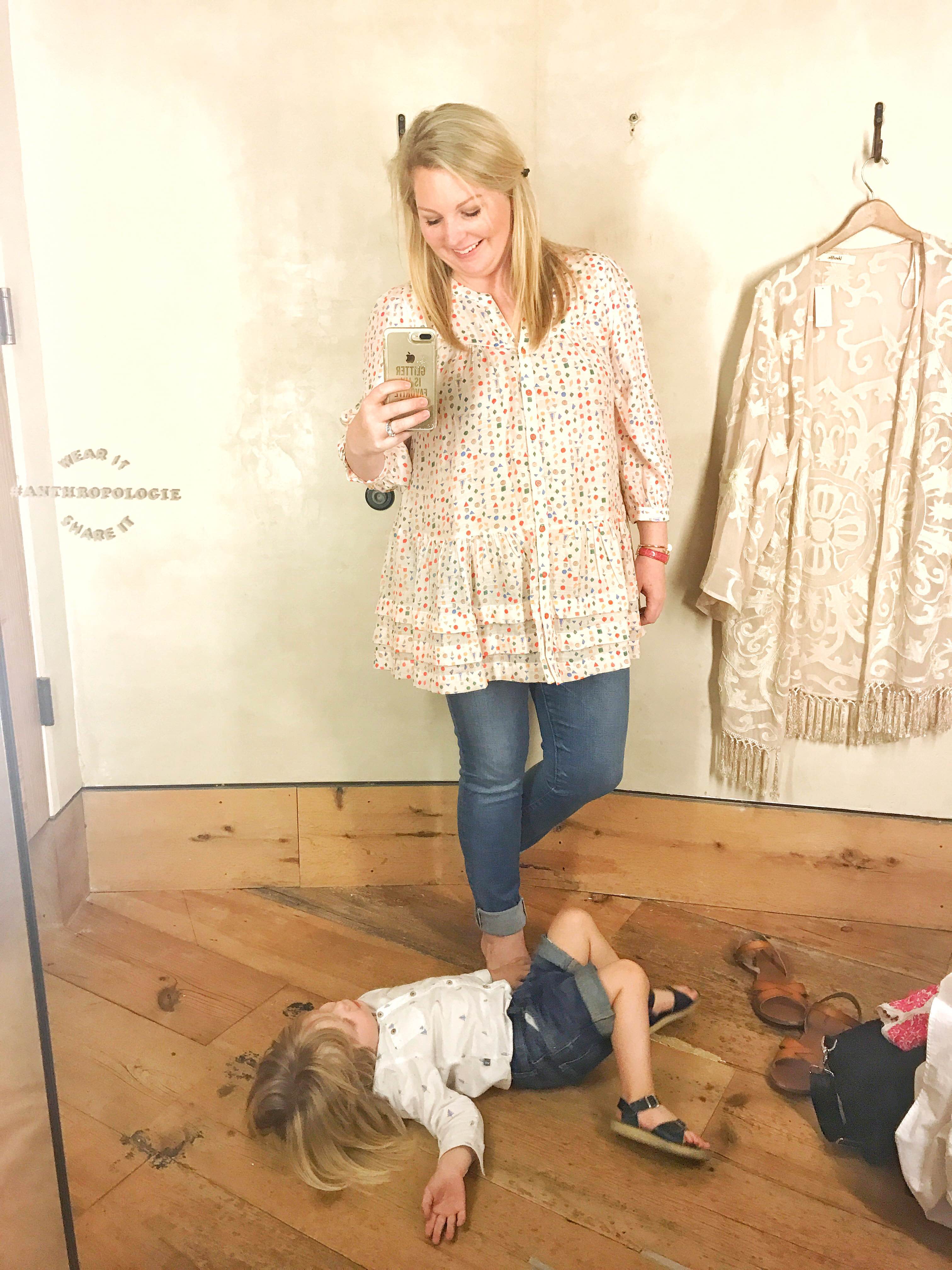 Dressing room diaries with a toddler…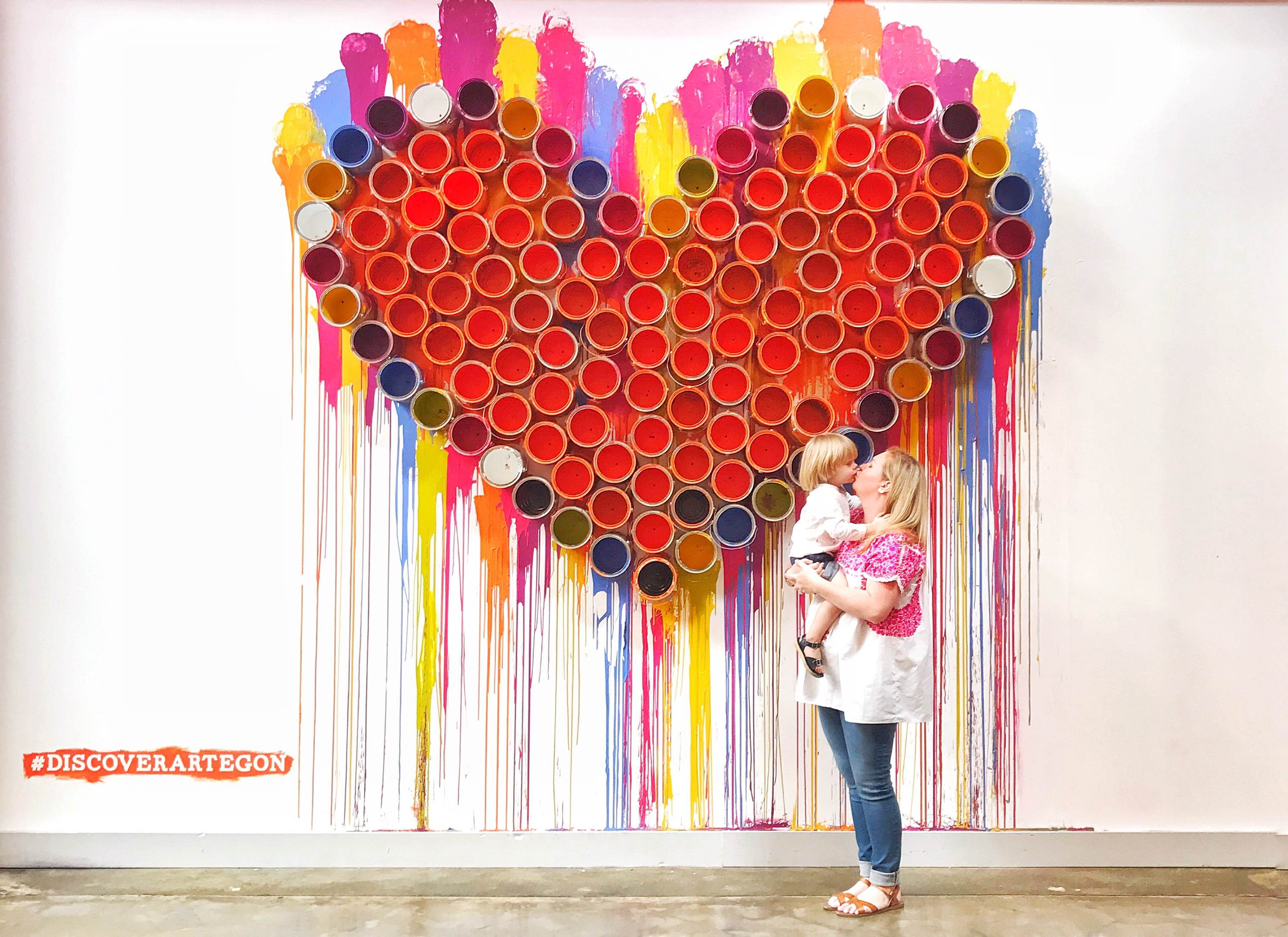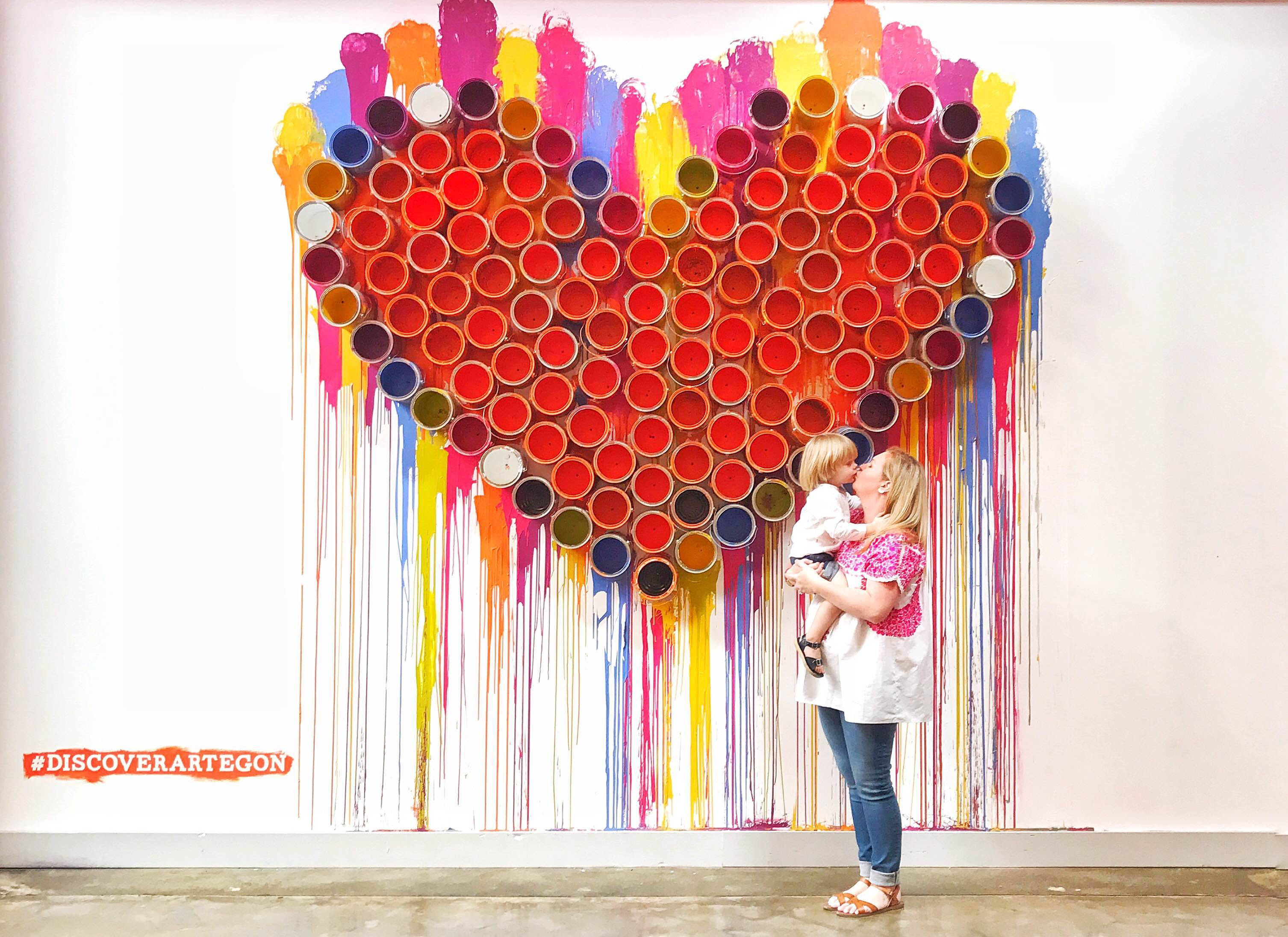 Yesterday's visit to the Artegon in Orlando was so much fun! If you're in the Orlando-area, please make a trip before this darling co-op closes on the 26th of January.
2017 is the year for more memories, more photos, and more photos with my kiddo. It's time to be present, not care how I look, and take more dressing room photos with my little guy dry-mopping the floor with his t-shirt. Be more ambitious, and take your camera everywhere; BE THAT MOM and embrace it! Forget the forced smiles, and remember to capture the story that's around you. 2017 is going to be an awesome year, mamas. I can feel it.