It's Wednesday and that can only mean one thing…..it's time to get to know another AWESOME mamma.
In case you forgot or are new to our blog, last week we introduced our new series True Life: Motherhood.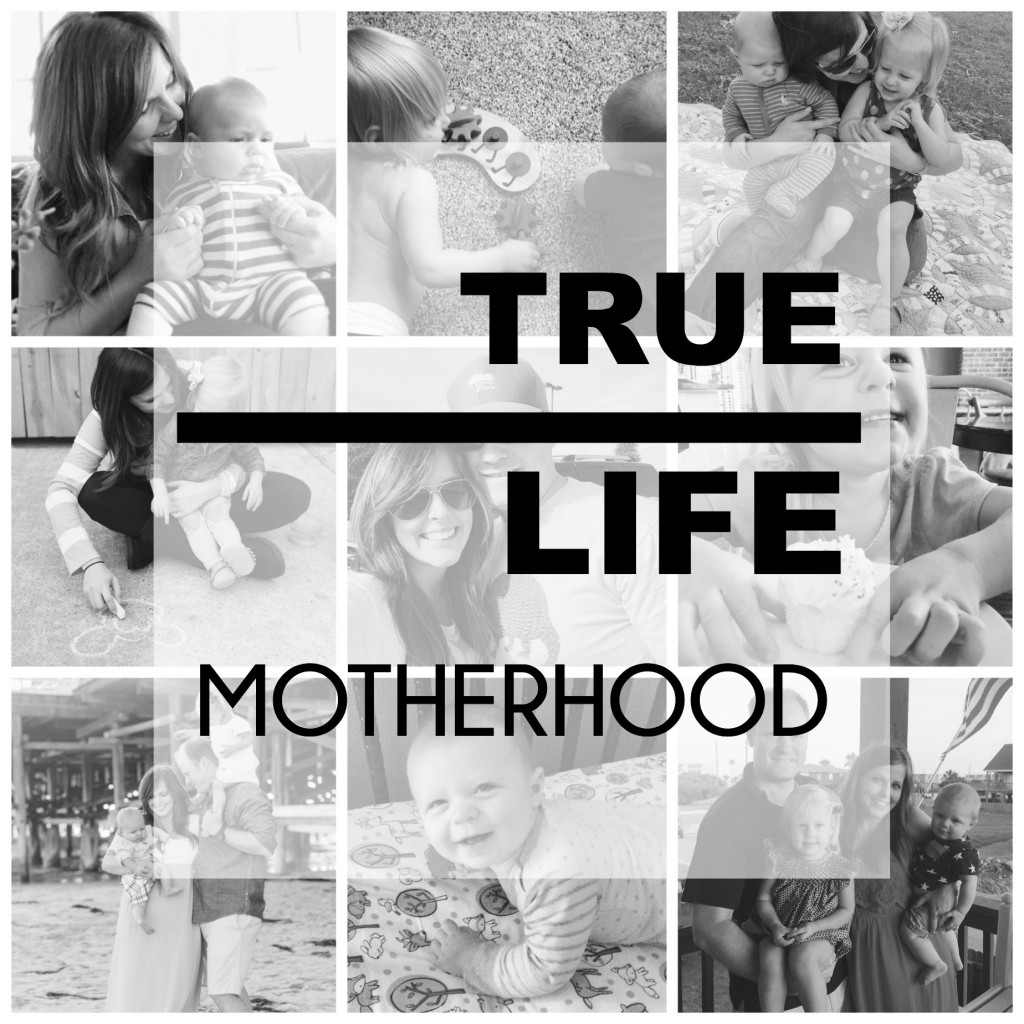 Just like the old school MTV show we want to uncover all the nitty gritty things that make up being a mama. True Life: Motherhood. We all know children are blessings and that we all love our kids more than life. Sometimes though it isn't that glamourous. Sometimes you just want to punch a Bubble Guppie in the face. In a world full of social media it's easy to get caught up comparing your behind the scenes with other mamas highlight reels. In an effort to keep things real and to show you aren't the only one who changes the clocks to make bedtime come an hour earlier, we decided to introduce you to some fellow mamas as they share a more humorous and realistic look into their roles of being a mama.
Each week we are letting an amazing mama take over the blog and share with you a little about themselves and give you a peak into their behind the scenes. We gave all the mamas a series of questions and asked them to pick their favorite 5 to answer. If nothing else, we promise it will provide you with some amazing laughs.
This week our dear friend Chelsea of Chelsea Davis Photography is sharing a peak into her world. We have been long time fan girls of Chelsea's work and we were fortunate enough to have her photograph our Moms Night Out Party a few years back. She is just as sweet as she is talented and we know you are going to love her!!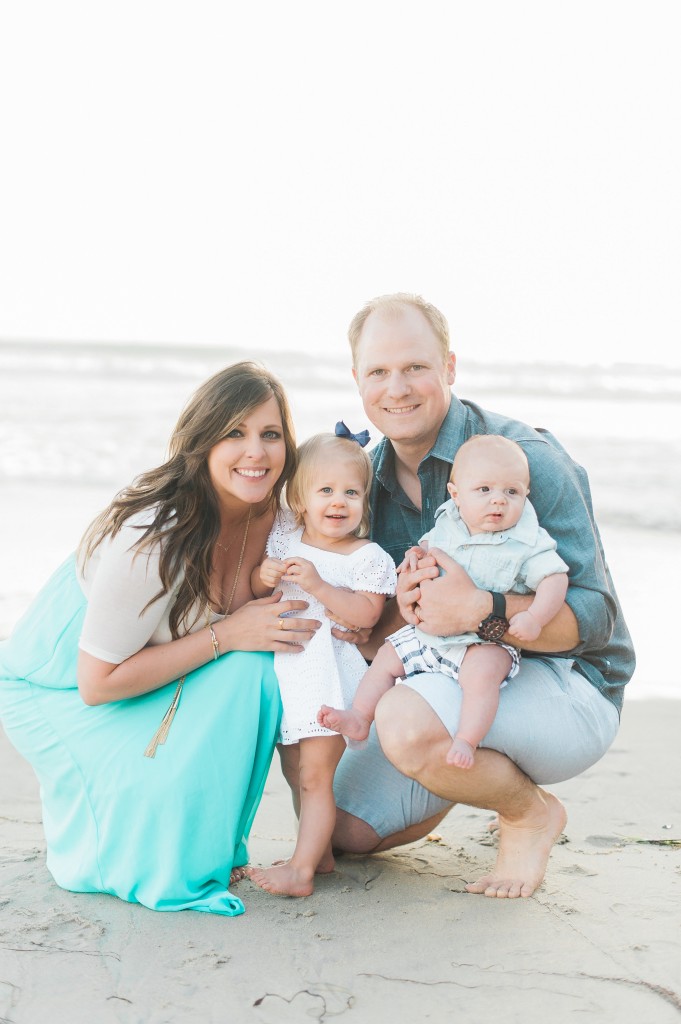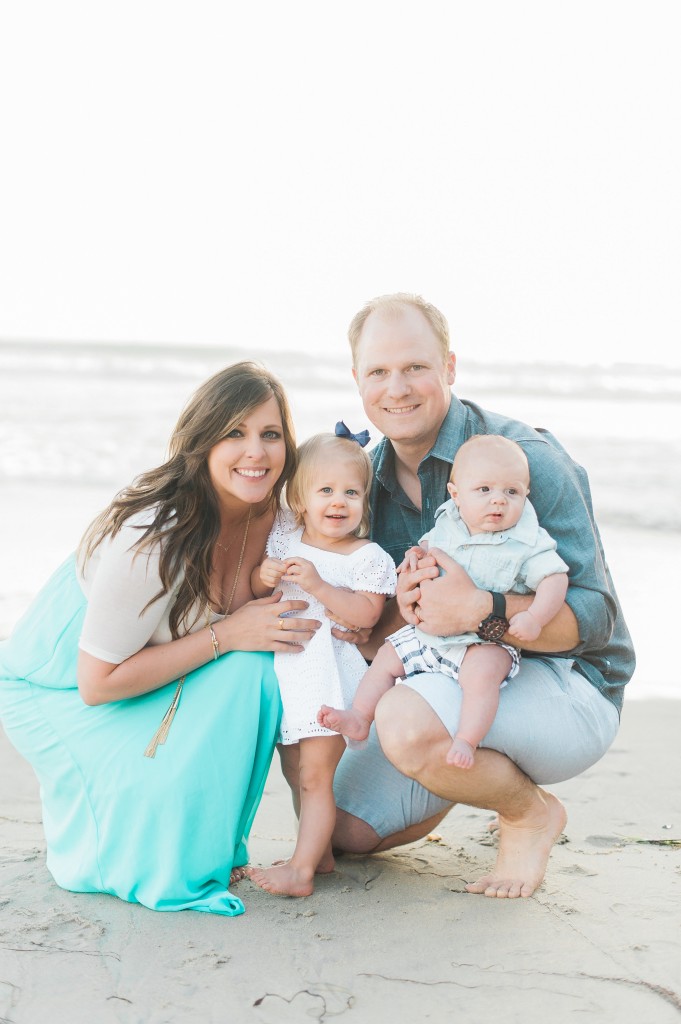 Hello! I am Chelsea, wife to my college sweetheart Troy, mom to two babies under two (Bree and Everett), and a Houston area photographer. I am a Texas girl who falls under the umbrella of people who weren't born here in Texas but "got here as fast as I could", growing up in a small town east of Dallas then moving to the DFW metroplex, attending college in west Texas (Wreck Em, Tech!) and finally settling down in the Bayou City. I have come to love Houston so much and getting to meet so many incredible people through photography, documenting their special moments and everyday joys. What a blessing to get to do what I love for a living! When I am not behind my camera or chasing my babies, I enjoy date nights with my guy, eating our way through Texas (we are big foodies, y'all), and traveling as much as I can.
When Channing and Michelle asked me to be part of this series I thought "who, me??" But they're kind of geniuses 🙂 Because as much as I love creating beautiful photos of peoples' families, what I adore even more is capturing the real life stuff, those gritty, not-always-pretty-but-hey-that's-your-life moments. Photography doesn't have to be about stuffy, posed images; it can (and in my opinion, should) be about what memories are made of, what makes your family fill to the very brim with joy. We need to look beyond those picture-perfect, rose-colored filters that deceive us on Instagram and Facebook (and in life in general!), and I am so honored to play a little part in doing that with MWOA's True Life: Motherhood project.
1. Most embarrassing moment you have had as a mom?
My first year of motherhood was full of opportunities where I let myself feel embarrassed over one mom fail or the other, but the best of the best has to be the time my car's external lock button and key fob malfunctioned, locking my nine month old daughter Bree in the running car. I know, I know — cue the gasps! I never ever bring my kids on photo shoots but I was meeting my good friend Ashley for a quick session to capture her son's first birthday images and do a fun little cake smash, and since our kiddos are so close in age (and we are secretly arranging their marriage) I was planning to grab a few photos of the two of them together as well. So after nap time, I grabbed my gear, a few props, and Bree, and we headed out to rural Fulshear to meet our friends. It was a gorgeous, slightly cool afternoon and I pulled up to our location just before Ashley, hopping out of the car to say hi and gush over the perfect shooting conditions we had. My car was parked near the edge of a drainage ditch on a bit of a hill and gravity worked against me as I went to shut my car door, having to shove it to get it to close, accidentally grazing the lock button that's next to the handle. I heard the doors lock and my heart stopped. It's not supposed to lock when the keys are in the car, y'all!! I tested it at the dealership before I bought it!! No, no, no, no, NO! I could see my key fob in the handle of the driver door and I ran my hand past the handle to try and trigger the keyless entry sensor…no luck. Then I began flipping out, running frantically from door to door trying to find a way in as my baby smiled at me from her carseat and my friend calmly called my husband for me to have him come get the spare key. I angrily called the dealership to see if they could remotely unlock the car…nope. So the only thing I could do was dial 911. Awesome. Fulshear is a town of less than 3k people y'all, and the police station was a mere 1.8 miles away so before I could even finish talking with the kind dispatcher, up pulls a police cruiser and out steps two officers. The officers calmly approached my car and looked in at Bree who laughed and thought we must be playing a game. Thank the good Lord she wasn't crying! I thought they were going to haul me away for being so seemingly negligent but they were extremely empathetic and to my surprise, reassured me the car was in fact NOT supposed to lock like that. Whew. Thanks. I am glad we are in agreement here and you aren't going to jail me but can you please bust my window or something and get my kid out now? No? Why not? We have to wait for the Fire Department?!? And then, there were sirens. Loud, attention-grabbing sirens. I managed to be fairly discreet thus far but now, people started to stare. People started to judge. And I. was. mortified! A giant red firetruck made its way to us and several firefighters walked over to us. Bree continued smiled at them as they shimmied some wire thing in between the rubber part of the window frame and the glass, landing on the 'unlock' button. Freedom! I snatched Bree out of her carseat so fast, thanking the officers and firefighters and swearing to make a donation to their offices, write a review anywhere a review could be seen, and take fresh new headshots for them the next time they needed updating. They were so kind and humble, asking only for a photo with Bree – ha! The last thing I wanted to do was document this horrible experience but what could I say? Proof now exists of my most embarrassing mom moment to date.. and yes, despite the minor setback, the shoot went on.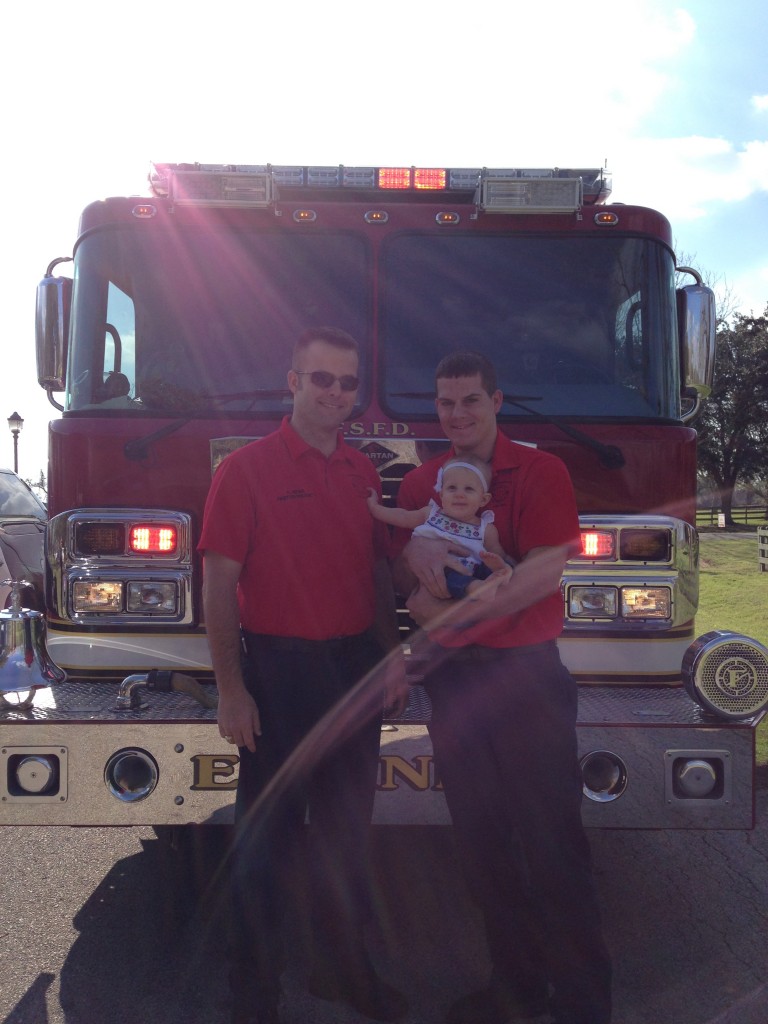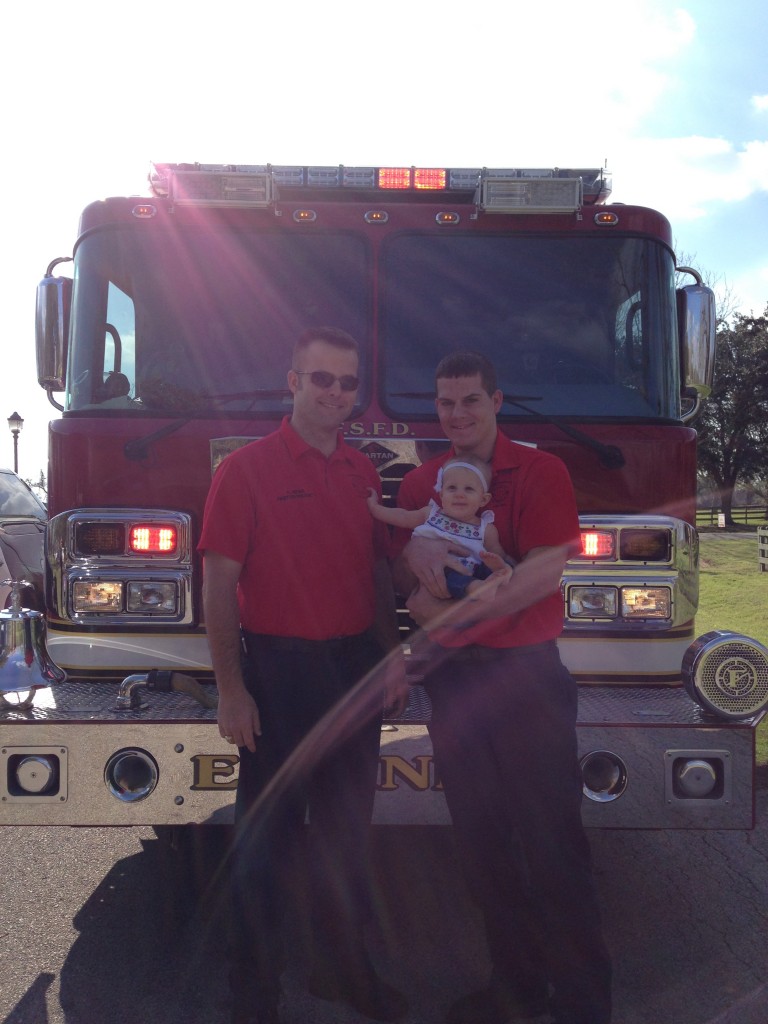 2. Grossest bodily fluid you have ever had on you from your child?
Ok so this is really gross. When Bree was a baby, it took forever for her umbilical cord to fall off. We moved it a little and cleaned it with a Q-tip and some rubbing alcohol daily but it just wouldn't detach itself. After two weeks, I started to notice a disturbing scent when I held Bree. It smelled like rotting flesh (I told you it was gross!). My poor newborn baby was supposed to induce cuddles and long Dreft-scented inhales but instead caused me to gag and nearly lose my lunch. It wasn't until I noticed a yellowish brown goo on my shirt after putting her in her swing that I realized the smell was coming from her still-attached umbilical cord! I think it finally fell off after that, revealing a completely healthy and totally cute belly button, but the smell and the sight of that yucky goo still haunt me.
3. Kid show you hate the most? And why?
Doc Mc-freaking-Stuffins, or as Bree calls her, "Stuffins." Don't get me wrong, I think she's a delightful young girl with some nice things to offer our little ones — like practicing good hygiene and not being afraid of going to the doctor — but that show drives me crazy and I tend to majorly over-analye it every time it's on, building a nice list of annoyances I get to share with you. First, the large, disproportionate heads on this show. What is up with that?? Disney is consistently guilty of exaggerating features on their animated characters (I'm talking to YOU, Sophia the First) and the McStuffins family is certainly no exception. Then there's the issue of Doc's name. Does she even have a real name? Everyone calls her "Doc," from her family to her friends, and yet I can't possibly imagine that her mom was so narcissistic that the name of her firstborn was inspired by her profession. And how about the ridiculous and far-stretched diagnoses that have become Doc's staple? Gunk-inside-a-tude?? Loose-tooth-eosis?? Sniffle-itis?? Why not use actual, RELATABLE diagnoses when the situation calls for it, like saying Doc has a cold/flu instead of sniffle-itis?? Or when Susie Sunshine can't shut her eyes and sleep, let's not call it eyes-wide-itis but rather insomnia, or the simple issue of exhaustion due to not resting when she should. That's a valuable teaching opportunity, Doc! This deceptive practice of disguising real-life ailments with fluffy, cheesy, poorly-renamed diagnoses points to perhaps my biggest annoyance with Doc: that she's pretty much a total liar. The entire show is based on Doc lying about and hiding the fact that her toys come alive, and then she tells my kid on a regular basis that "it will only tickle a little" when they go in for a checkup. Have you been to a checkup for a small child?! Every single doctor visit we've been to in Bree's short two years included multiple vaccinations/immunizations after a good well-check poking and prodding with items such as a tongue depressor and knee percussor, none of which 'tickle a little'.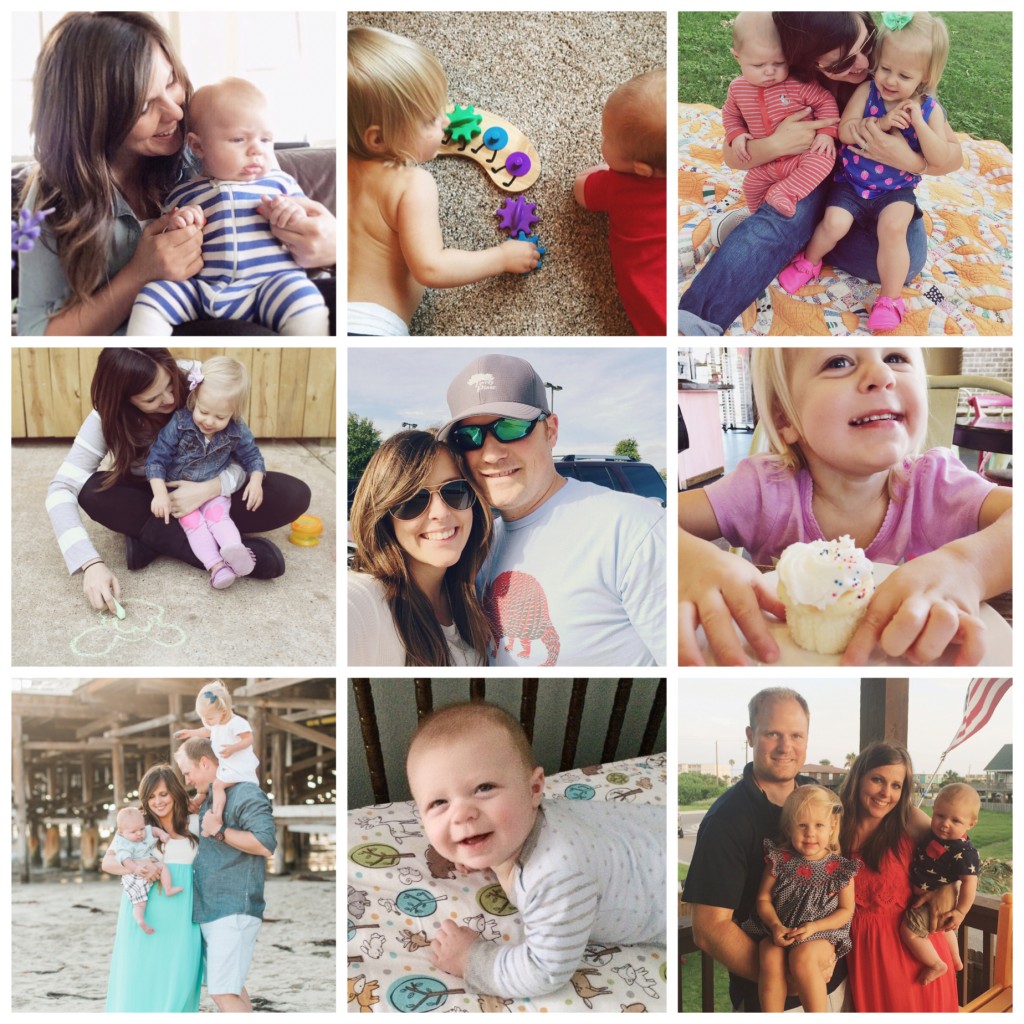 4. Most annoying toy your kid owns?
Laugh and Learn Puppy, hands down. The sheer sound of its voice sends me through the roof these days because it never seems to actually shut down/turn off. So annoying! It also has random outbursts that tend to come in the middle of the night or when I am in a completely different part of the house, freaking me out like you wouldn't believe.
5. Favorite place to escape?How do you unwind at the end of the day?
I find great stress relief in creative activity, like editing a really exciting photo shoot or working on design stuff. I just cozy up in bed next to Troy as we flip on one of our favorite shows and I half-listen as I work away on my laptop. I also love drawing and painting, though I am certainly no Picasso! When my mind feels extra cluttered and I can't seem to relax, the one thing that helps me get back to center is spending time in one of my bible studies or reading my favorite devotionals (Savor by Shauna Niequist is my go-to these days). A good nap never hurt either 🙂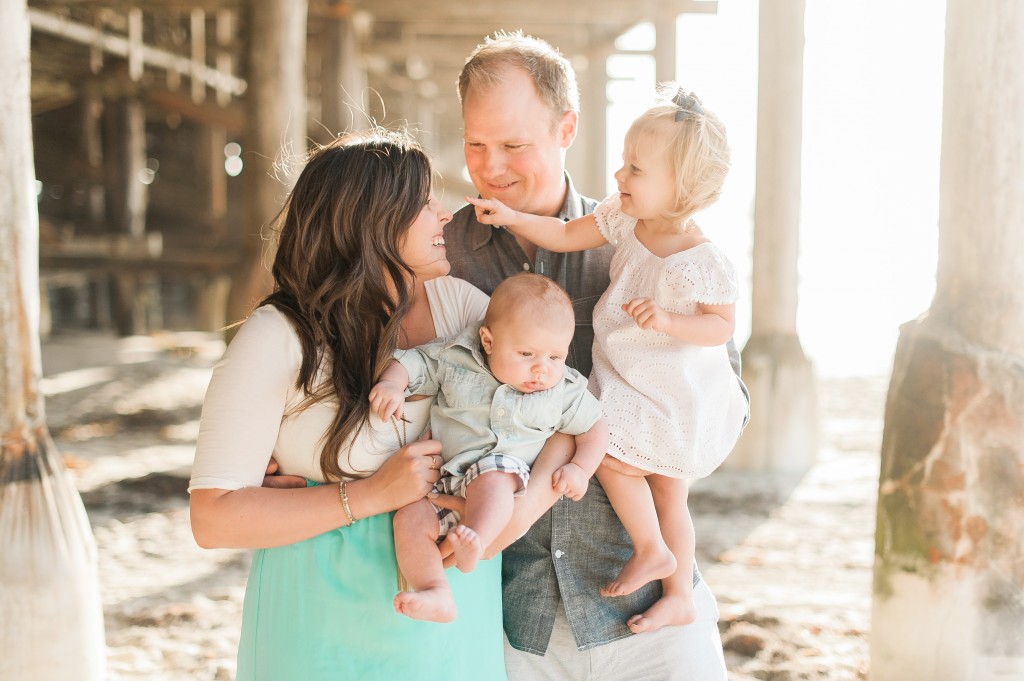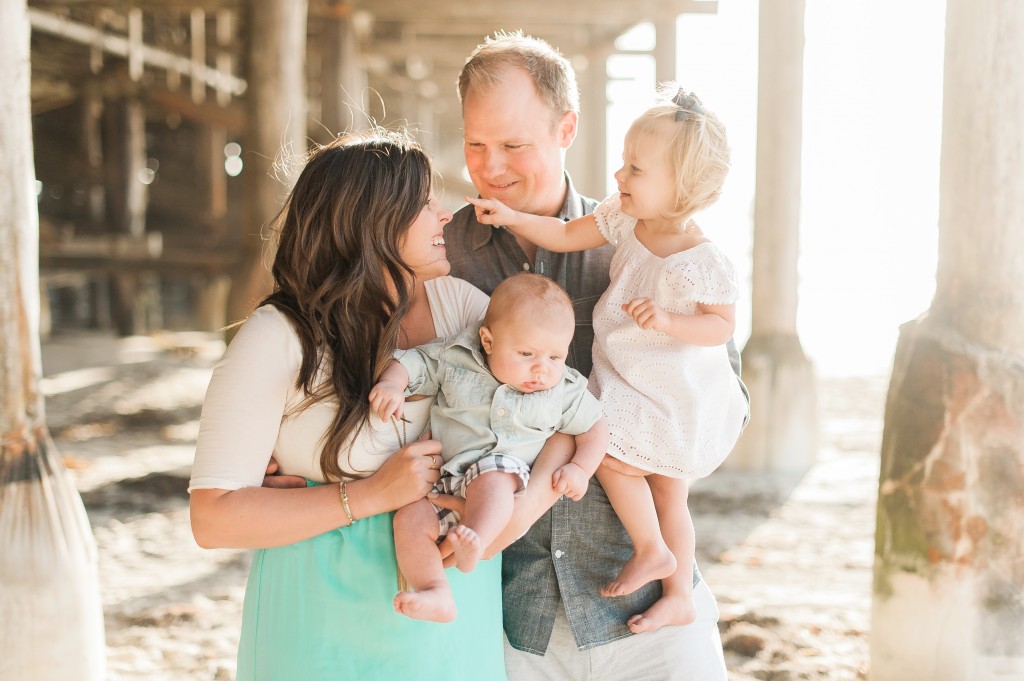 Thank you so much to Chelsea for giving us a peak into her life as a mama. That embarrassing moment is a pretty great one!
Make sure you all check out Chelsea on all her social media outlets Facebook, Pinterest, Blog and Photography Website so you can keep up to date with her gorgeous family, and if you are in the Houston area we HIGHLY recommend hiring her for your next photo shoot!