Hello Friend,
I see you there in the check out line. You're wrangling all your kids and holding on by a thread just trying to get out the door.
I see the phone call you just got. I know it all to well, it's the one saying it will be later than he thought. The call letting you know that you are on your own again for dinner, bath and bed time. You just want some relief, an extra set of hands, someone to share in the grind at home but… not tonight. I get it and I see you.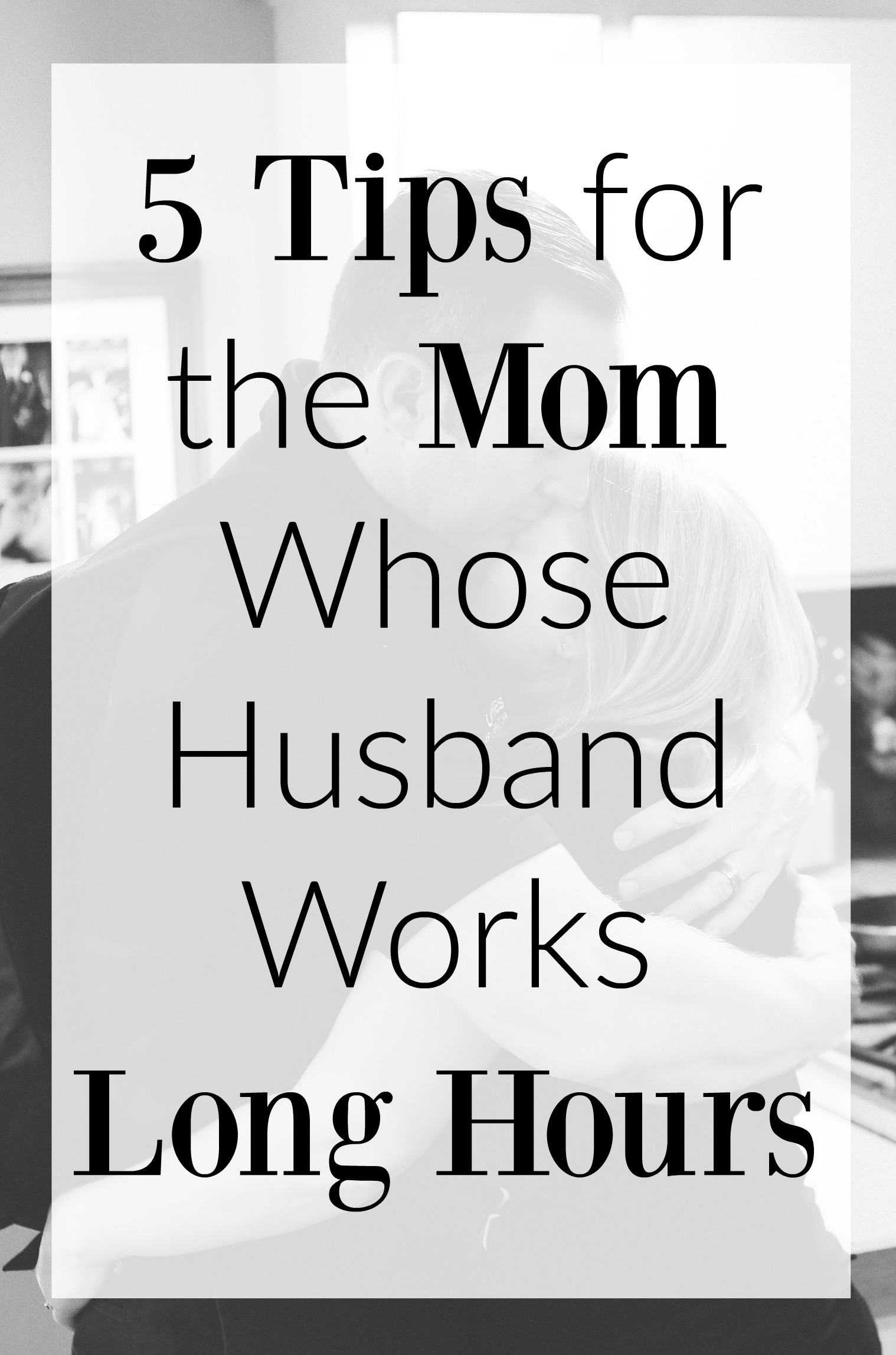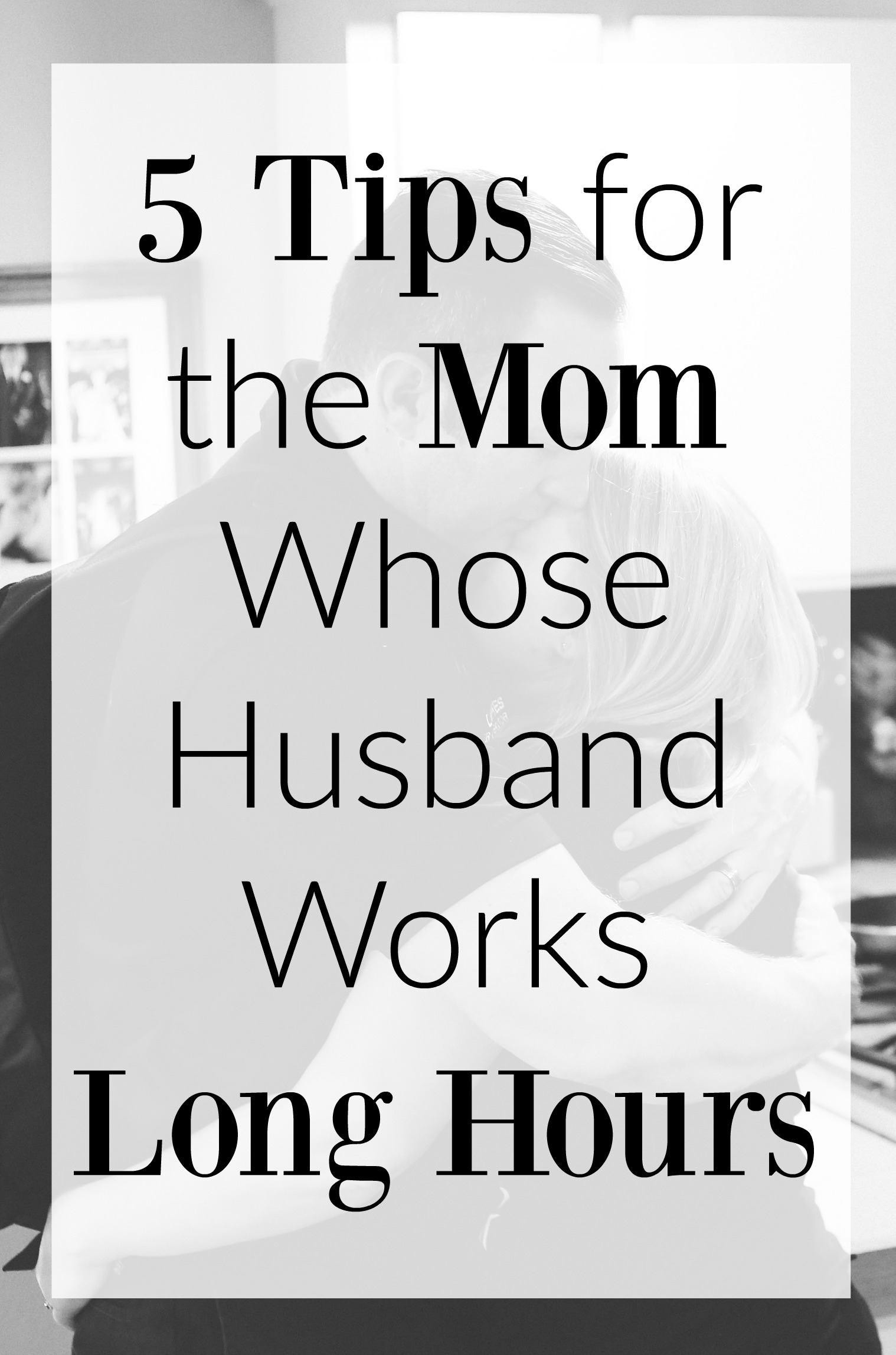 I am the wife of a fire fighting husband. His shifts are 24 hours long and end when the rest of us are waking up to start our day. He comes home exhausted and drained, desperate for just a few hours of sleep. His job is demanding and hard and requires more of him than I will ever understand.
Whether you are the wife of a fire fighter, a shift worker, a police officer, a member of the military, an attorney, a student, a minister or any other position that requires long hours you are not alone.
It seems that there is quite a large club of us these days. We moms who wear all the hats and juggle it all.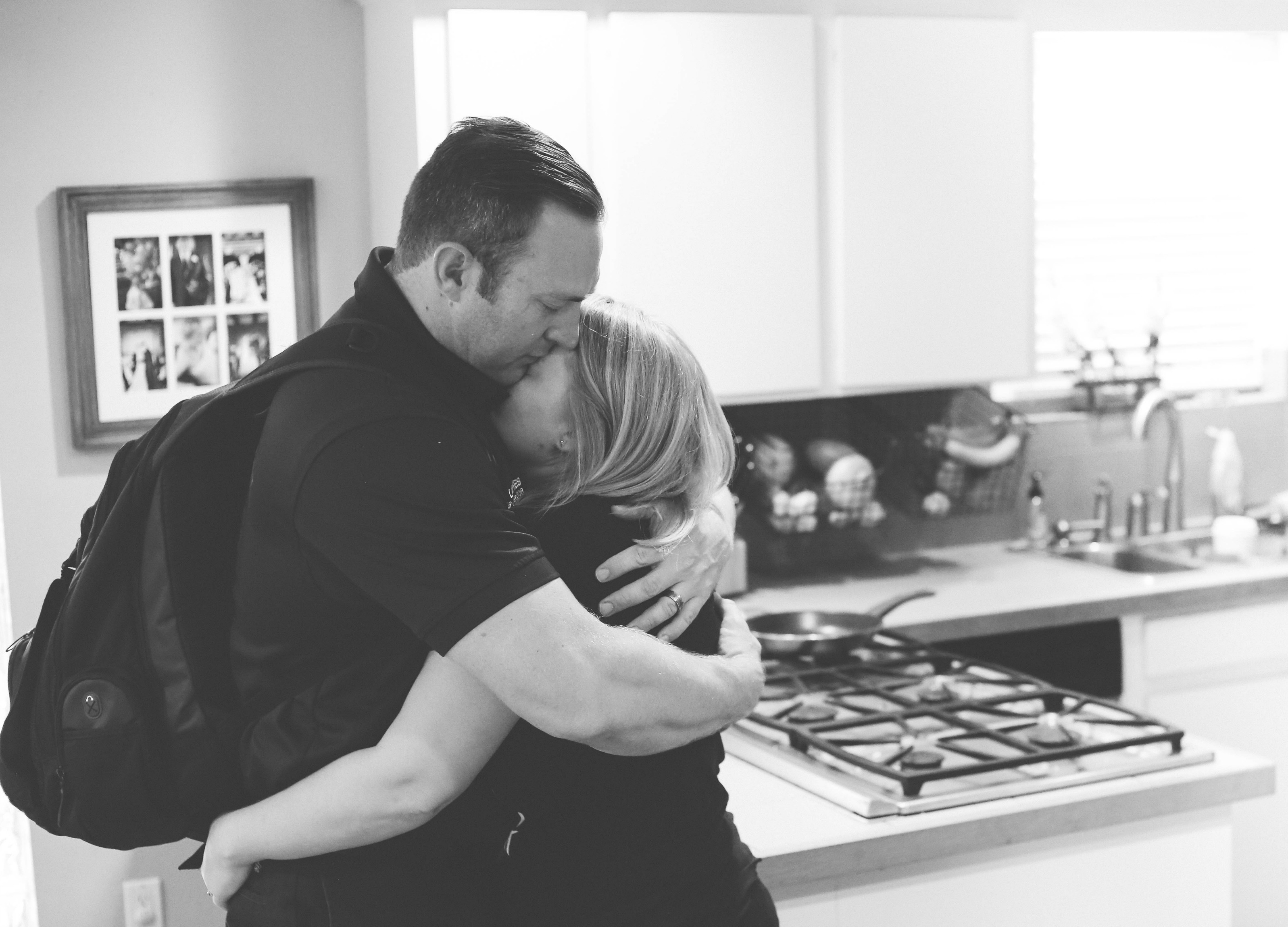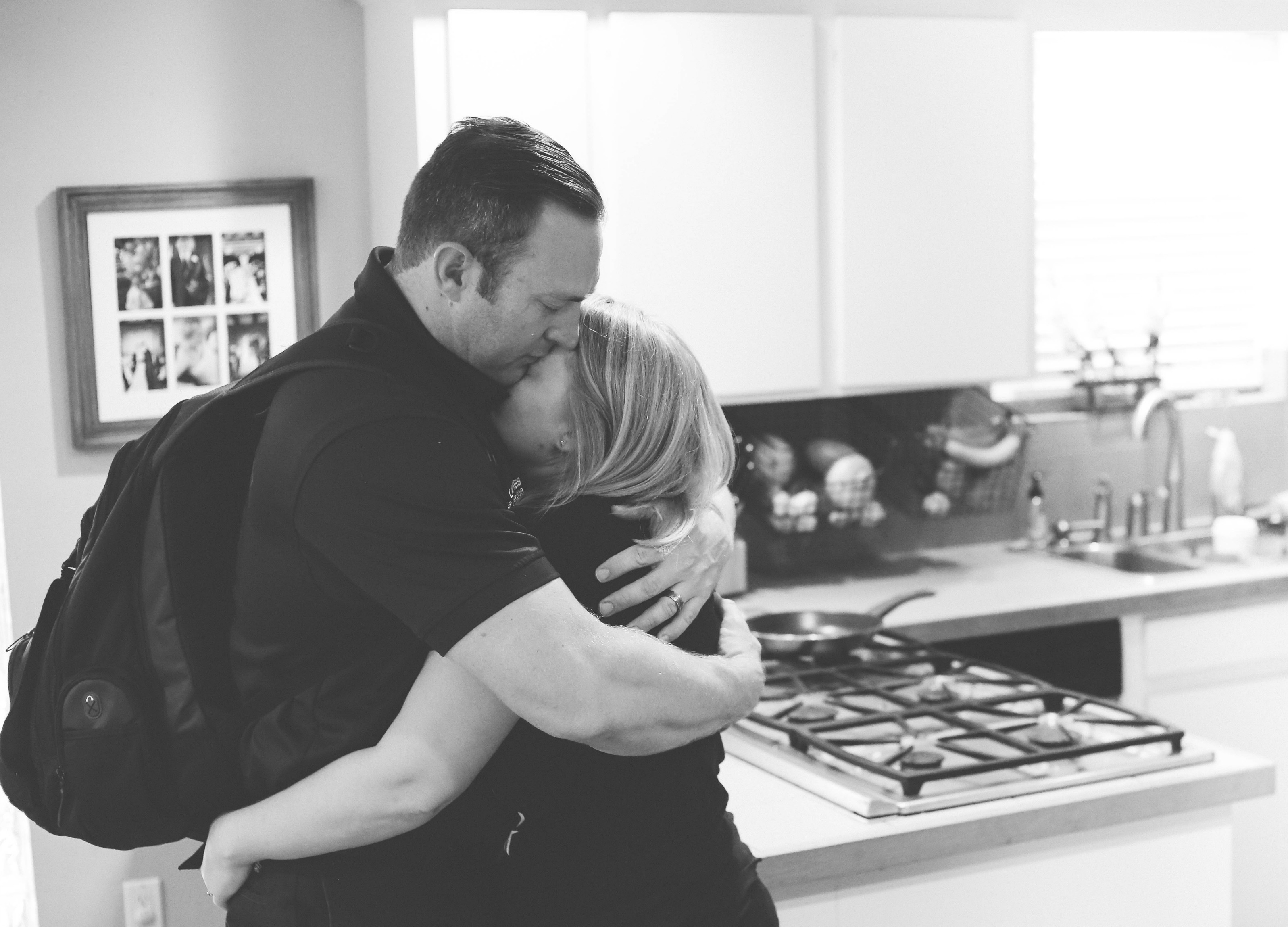 It's a sacrifice to be away from your spouse on such a regular basis and to feel like the home rests on your shoulders.
But, learning to manage life like this long term is a skill and it's one not everyone can do. There are long days and sometimes you feel like you are drowning but I promise, you can do it!
I am in no way an expert on doing this with grace but here are 5 Tips for the Mom Whose Husband Works Long Hours.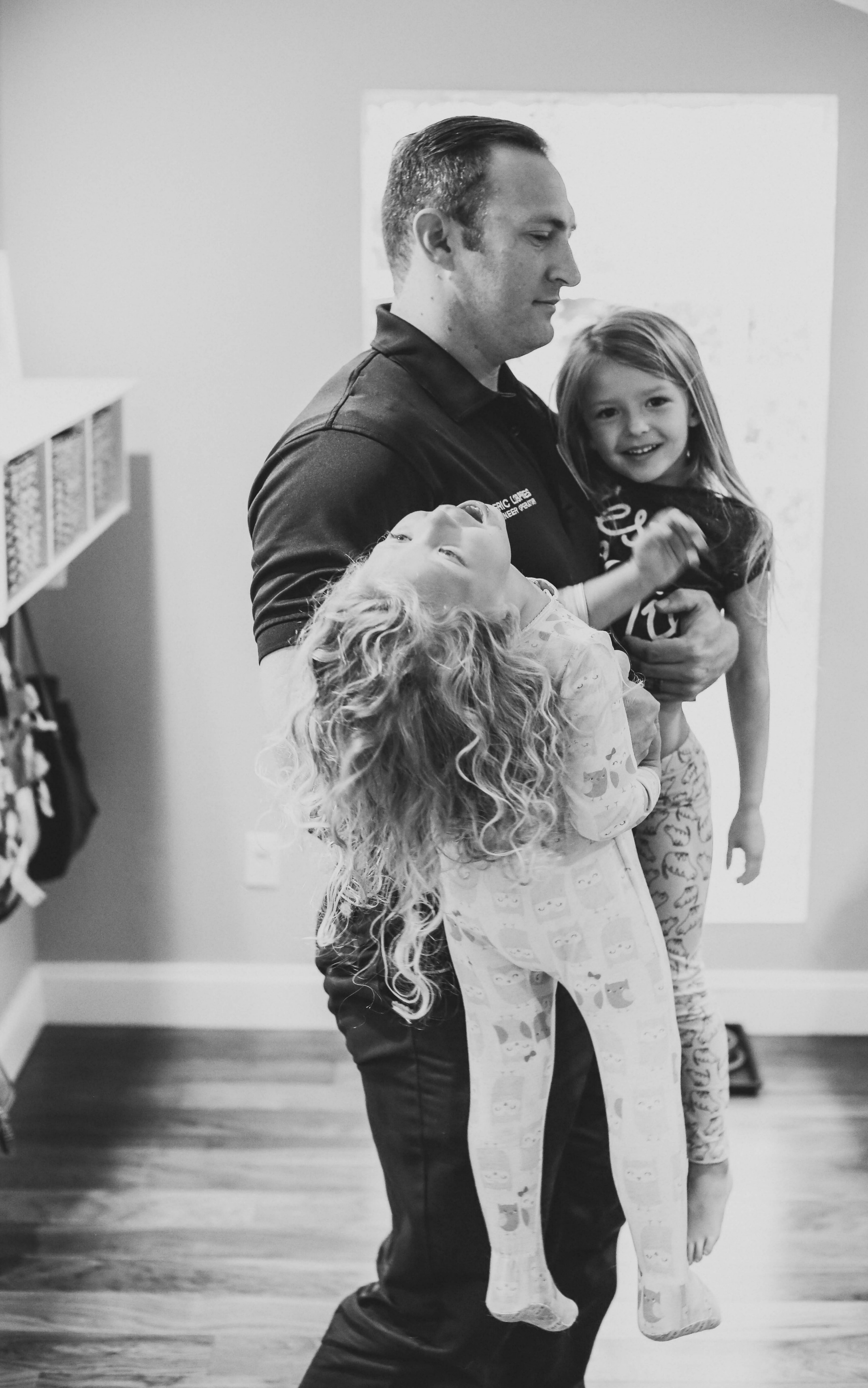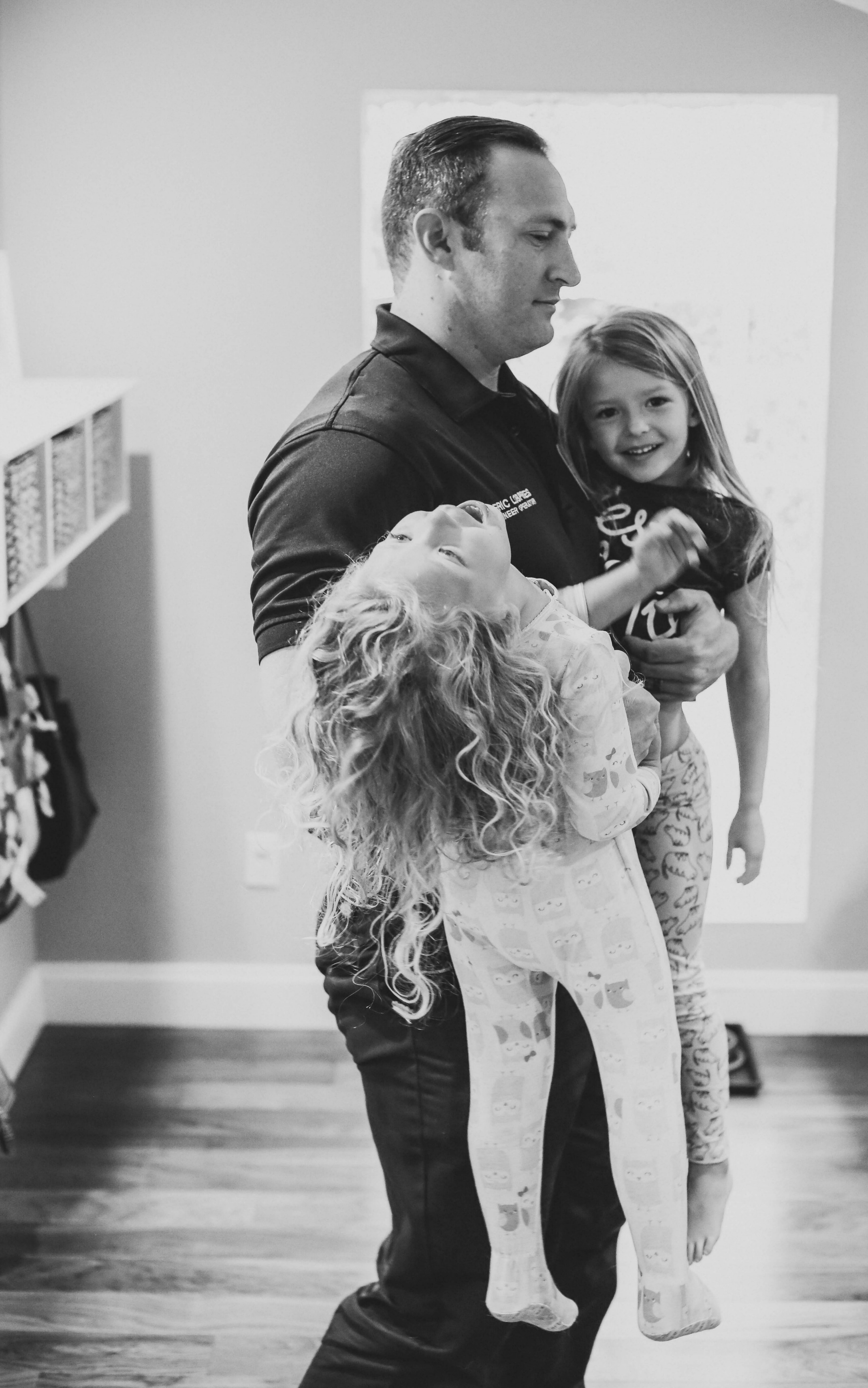 1. Do not Let Resentment Consume You:
The sacrifices our families make to have one parent away for long periods of time is huge. Some days these sacrifices seem much bigger than what we thought we signed up for. Please know that your feelings are valid but resentment is like a sinking ship. It is easy to allow our minds to wonder and to allow resentment to set in but don't allow yourself to go there.
I get it, sometimes resentment sets in over the simple fact that your husband got to have a conversation with an adult that day while you watched Disney channel for hours on end. Or it could be that you do not feel appreciated. Talk to your spouse and voice your feelings. Let them know how you feel and put words to your emotions. Sometimes when we are going in a million different directions we forget to tell each other how grateful we are for each others had work.
2. Do Not Make Them Feel Guilty
I have to admit, this one is sometimes very difficult for me. I am the classic caller of all things frustrating and bad. My husband jokes with me all the time that I say I want more children but that when he's gone all I do is complain about how crazy the ones we already have are.
Here my poor husband is off working and away from us for days at a time and I drop issues on him making him feel guilty that he is not here to help.
One thing I have come to realize more and more over time is that he feels guilty enough on his own. He knows he is away and he misses us like crazy. But, bombarding him with guilt only pushes him to self doubt. It will force him to question the husband, father and fire fighter he is. Do better than I do and do not fill them with guilt.
3. Find a Community
Friends, you HAVE to find friends. Creating a community for yourself of other moms who understand your family dynamic and can encourage you is huge! I have been blessed with a group of women whose husbands are PA's, fire fighters, in the army etc. who have husbands gone for days and even months at a time. Having these women to vent to and support me is a life line.
Look on Facebook, there are groups for everything! Become friends with the wives of your husbands co-workers or even seek out the mother's of your children's friends at school. Create a community that is going to lift you ups when days are hard.
I promise you, every mom is seeking to connect with other moms.
4. Allow Yourself to Live
Alright ladies, you have to live! Look, I get it. The idea of getting out of the house with your entire crew and spending the day at the zoo can be daunting but do it! These times in your life with your children are moments you will not get back. You must live and create memories.
You and your husband are both making sacrifices but I am willing to bet he is not asking you to sit around and wait for him to get home before you start living.
Get out there and create memories, your children will thank you for it!
5. Learn to be an Encourager and PRAY
We are living in some of our most difficult times as parents as we raise our little ones up. But, what we cannot do is allow our struggles to over power our hearts. As wives the most important things we can do is encourage our husbands and pray for them.
We must pray over their hearts that they would seek God's will for our families. Pray that they would know how appreciated they are and encourage them to be a better husband, wife and co-worker.
I know that this is sometimes easier said than done when you are living in the trenches but rest assured that God will use it. He will use the encouragement you have given to draw your husband closer to Himself, he will use it when your marriage needs it most to remind each of you of how much you love each other and He will use it in may other ways that we may never see. Most importantly, He will use it in your children's lives as they see what it is like for their parents to love and encourage each other through every aspect of life.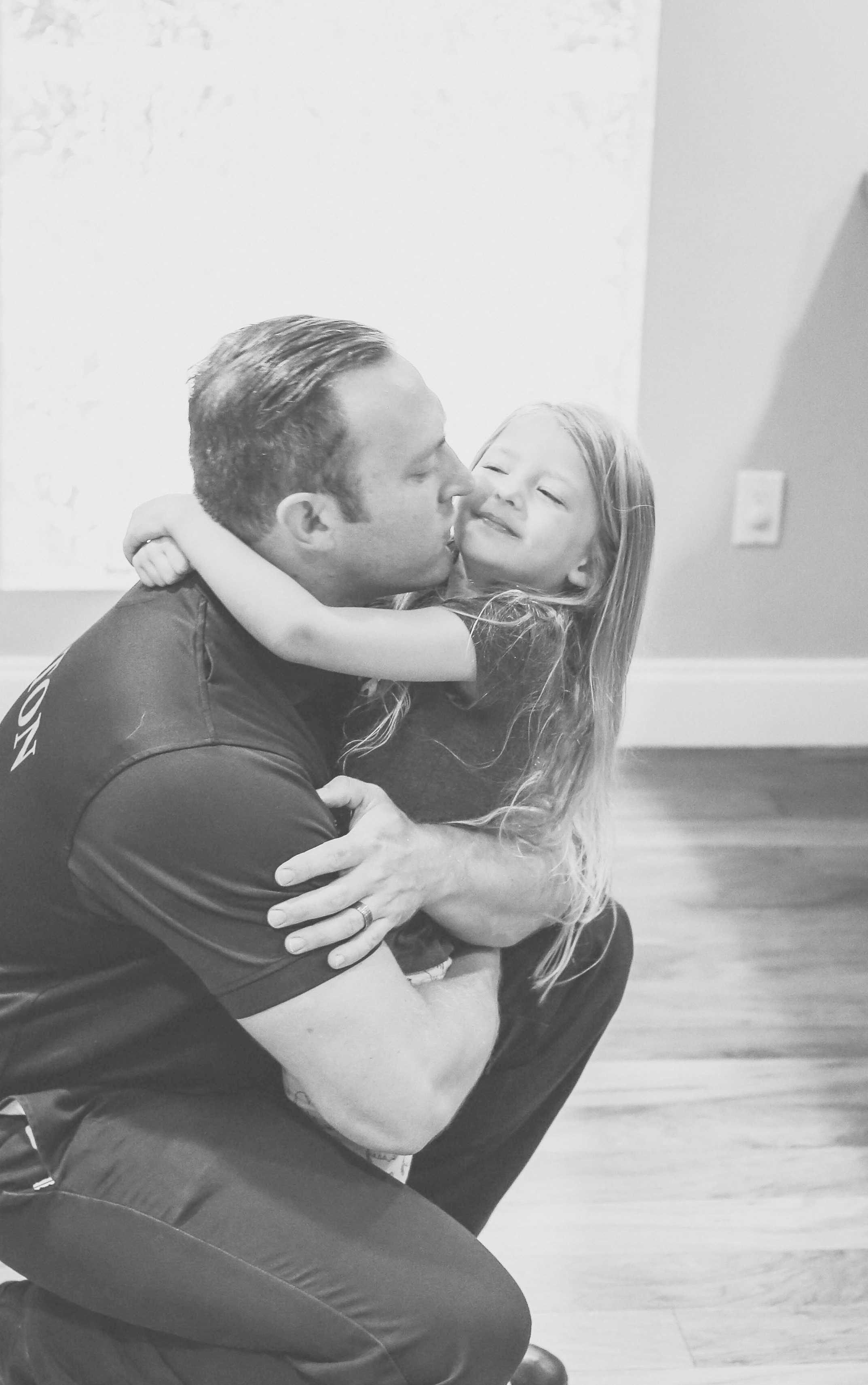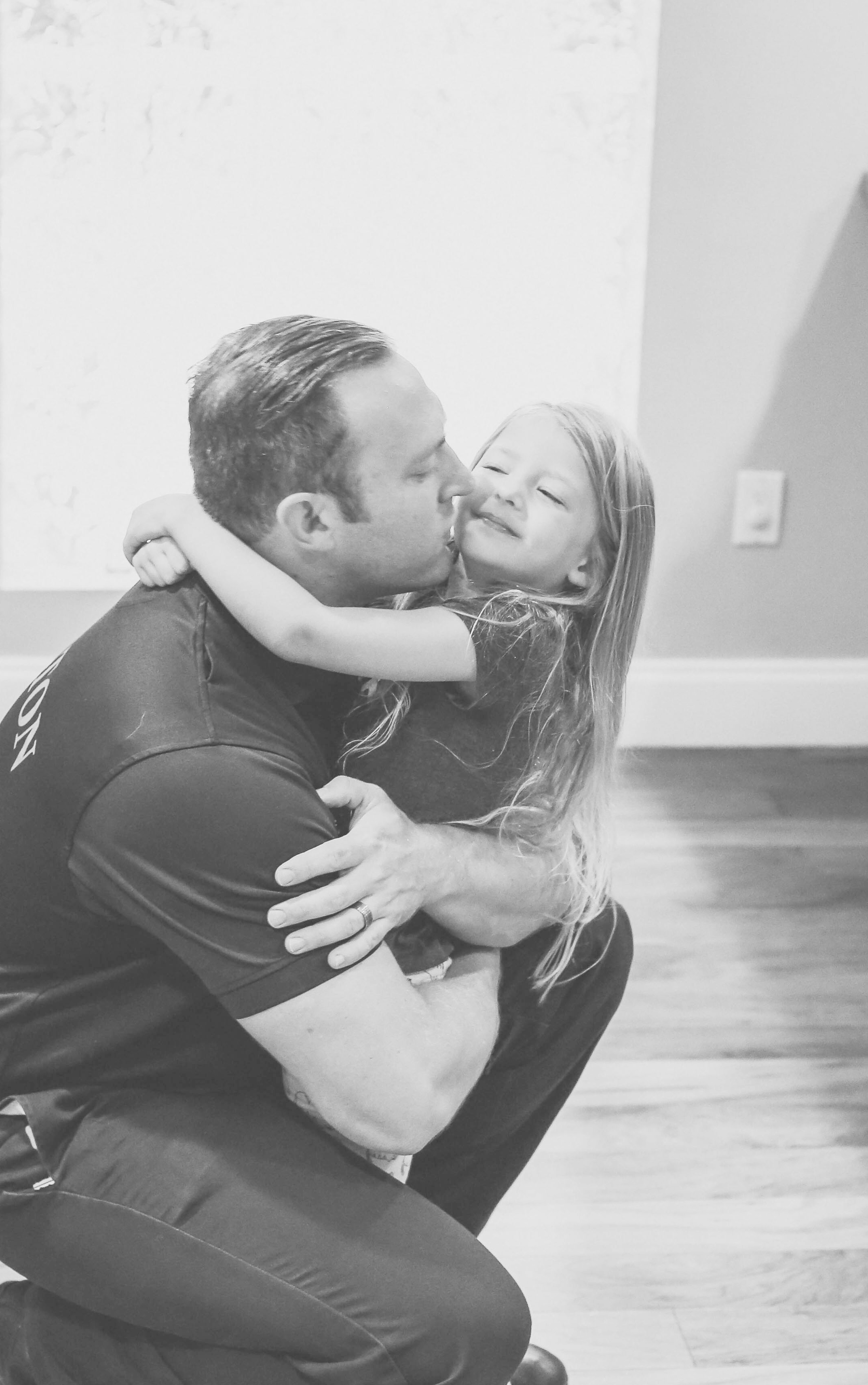 Moms, I know some days are really really hard. I know some days you would like to run away for a few moments alone but remember you can do this. And most of all, you are not alone!