My family and I were given the amazing opportunity to attend the Disney Social Media Moms Celebration, which is an invite-only conference for influencers. It included time both at Disney World and aboard a Disney Cruise! Thank you to the Disney Social Media Moms team for having us be a part of this incredible experience! Our family is so thankful for all of the memories we made.
When we started Moms Without Answers over four years ago we sat down and made a list of goals. We talked about our dreams for our blog and opportunities we would love to experience because of it. On the very top of our list was being invited to #DisneySMMC. When I received my invite to the conference, I nearly fell out of my chair. You guys, my dream was here and coming true! And of course, it was everything and more than I imagined. This trip did not disappoint!
We spent several days in the parks, did a 3 night cruise on the Disney Dream (yes, it is a dream) and we tacked on 2 extra days to relax and just be together. It was everything we needed!
We are a Disney family! We love spending our family vacations at the most Magical Place on Earth and never get enough. We are in no way experts but every time we go we are more and more impressed with the hidden gems that Disney makes available to help make your vacations even more convenient and fun! Here are 10 Things You Never Knew You Needed to Know Before Going to Disney!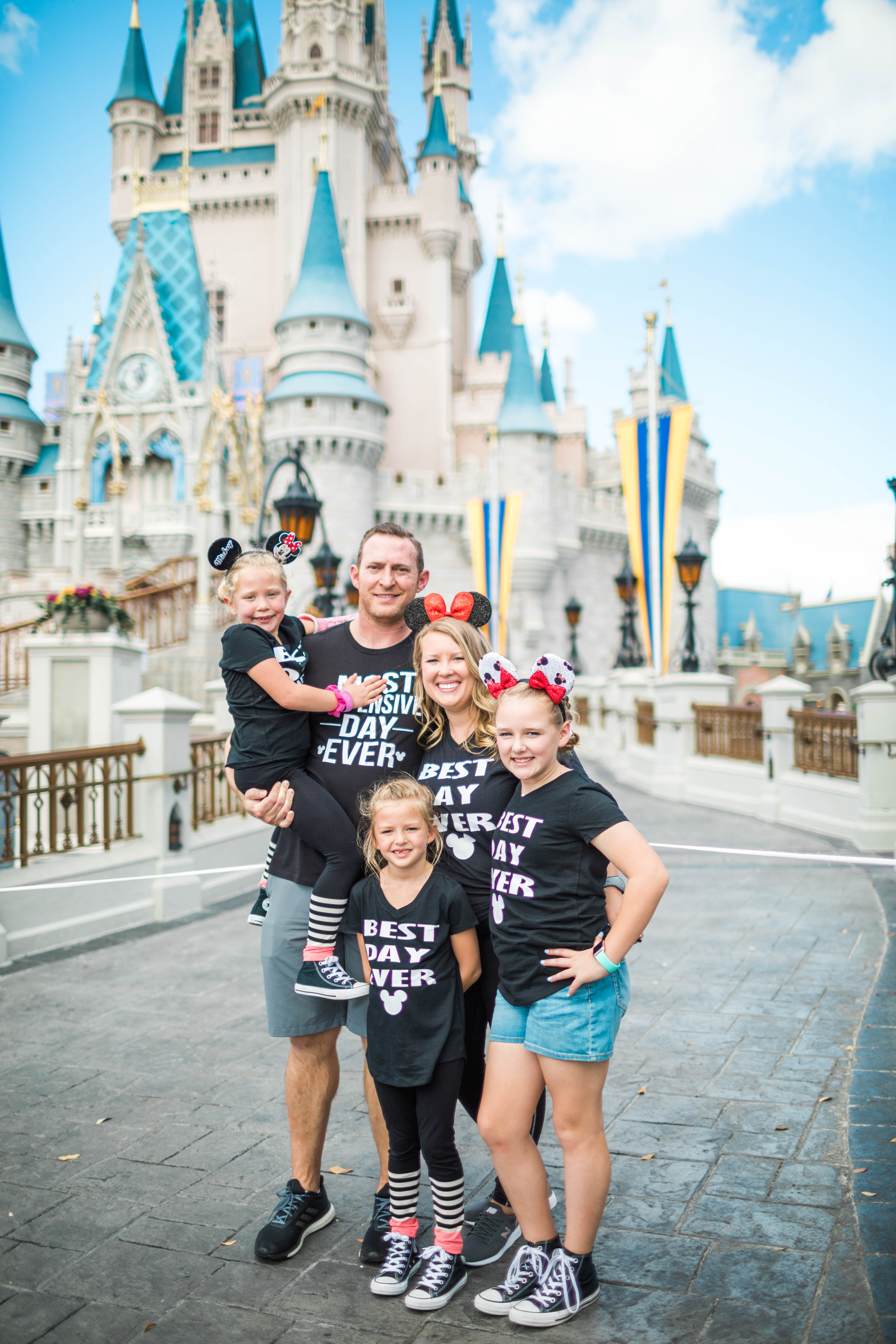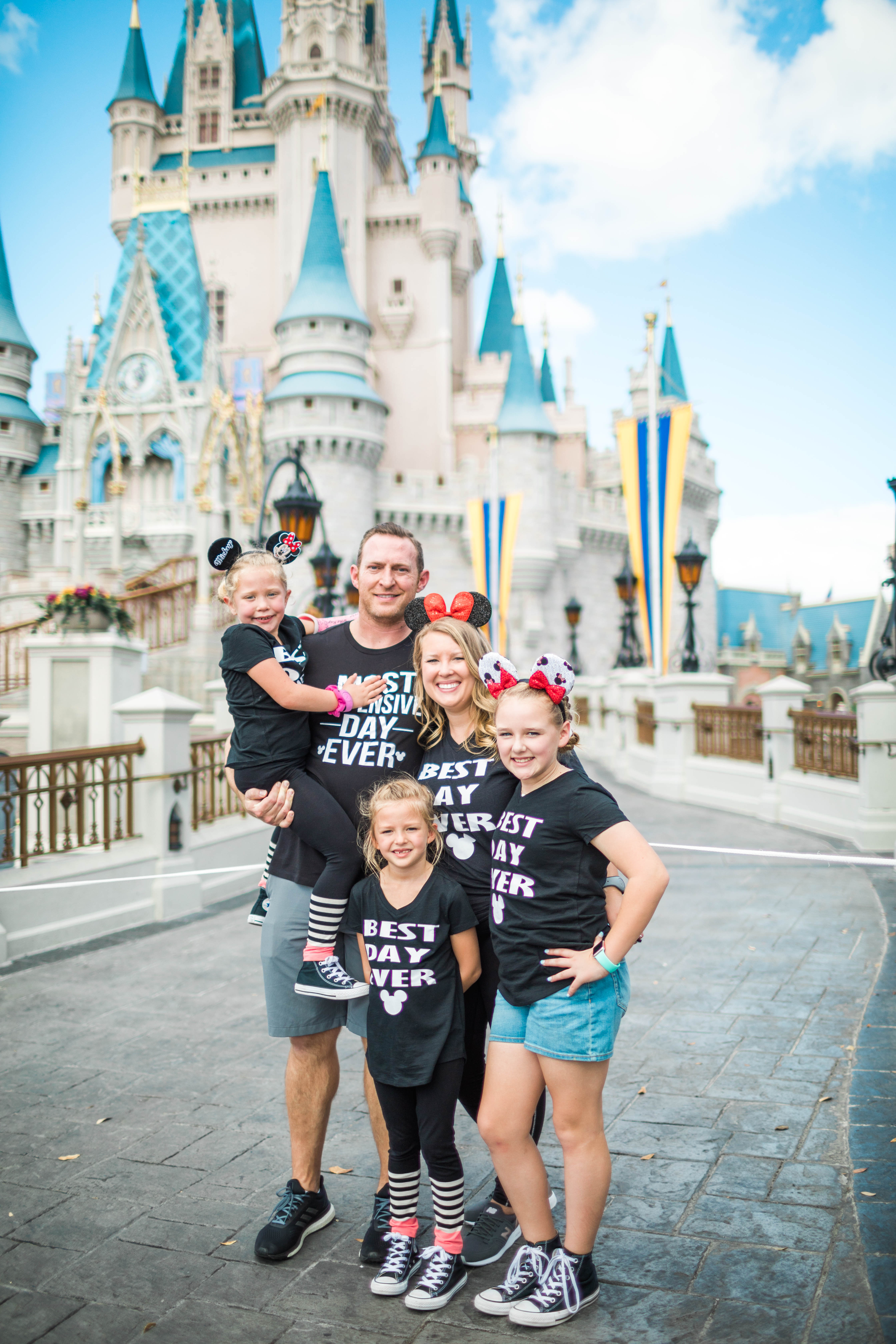 Order Your Groceries
When I learned about this tip a few trips ago, it was life changing! You may not know this but you CAN take food into Disney Parks. I am not kidding, they allow you to bring your own food. We love the food at Disney and all of the amazing options but with little ones, having snacks on hand is a must! But, did you know that you can order groceries and the amazing cast members at the Disney resorts will have them delivered to your room for you! Yes, you can order groceries from home and they magically appear in your room! My favorite places to order from are Garden Grocers and Amazon Prime! Do this, it is life giving!
Magical Express
This service is becoming more and more popular but many first timers still miss out on it! When booking your trip be sure to schedule your Magical Express. Disney will take you by motor coach from the airport directly to your resort. And guess what, the magic really happens when your luggage arrives in your room a few hours later. It's amazing!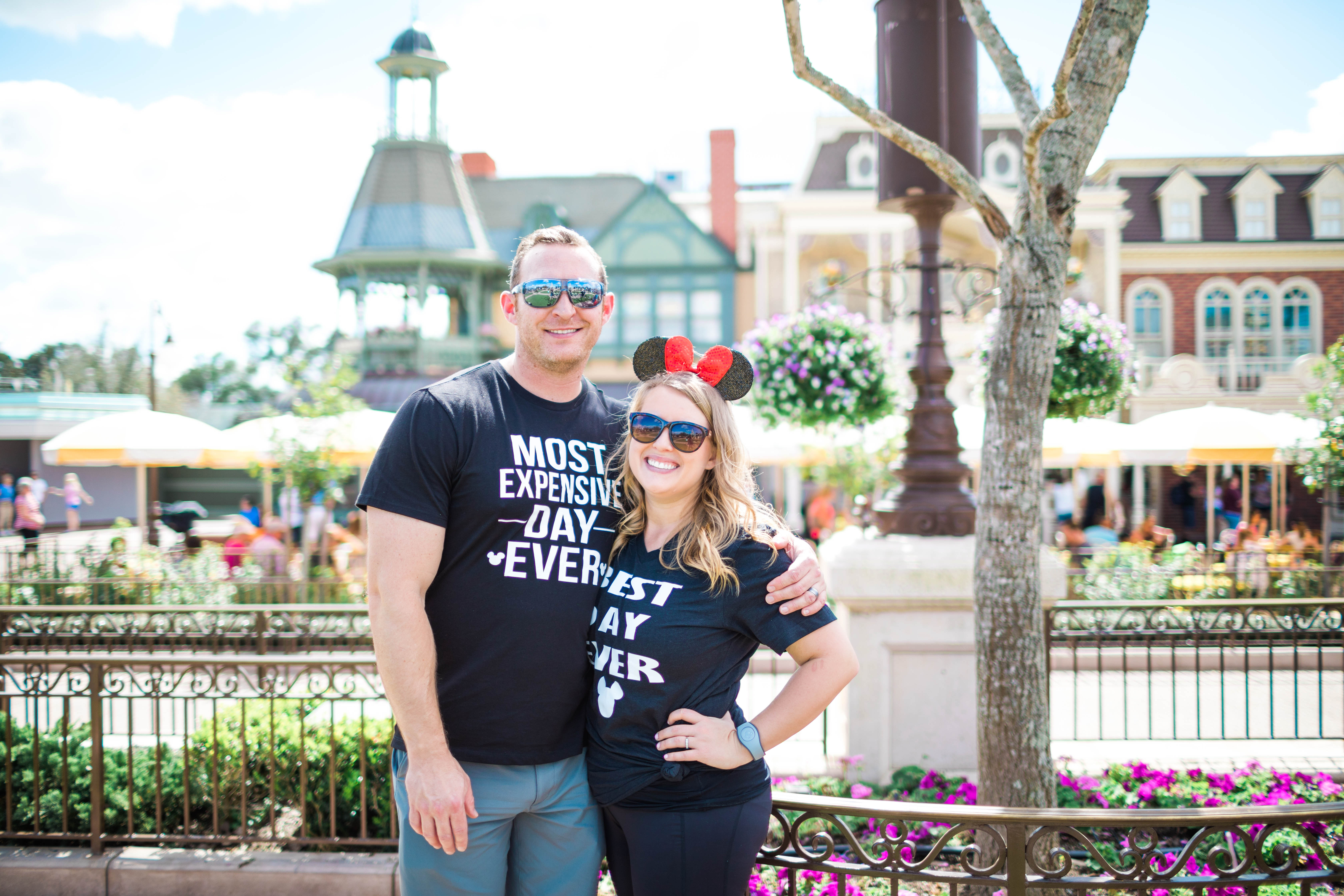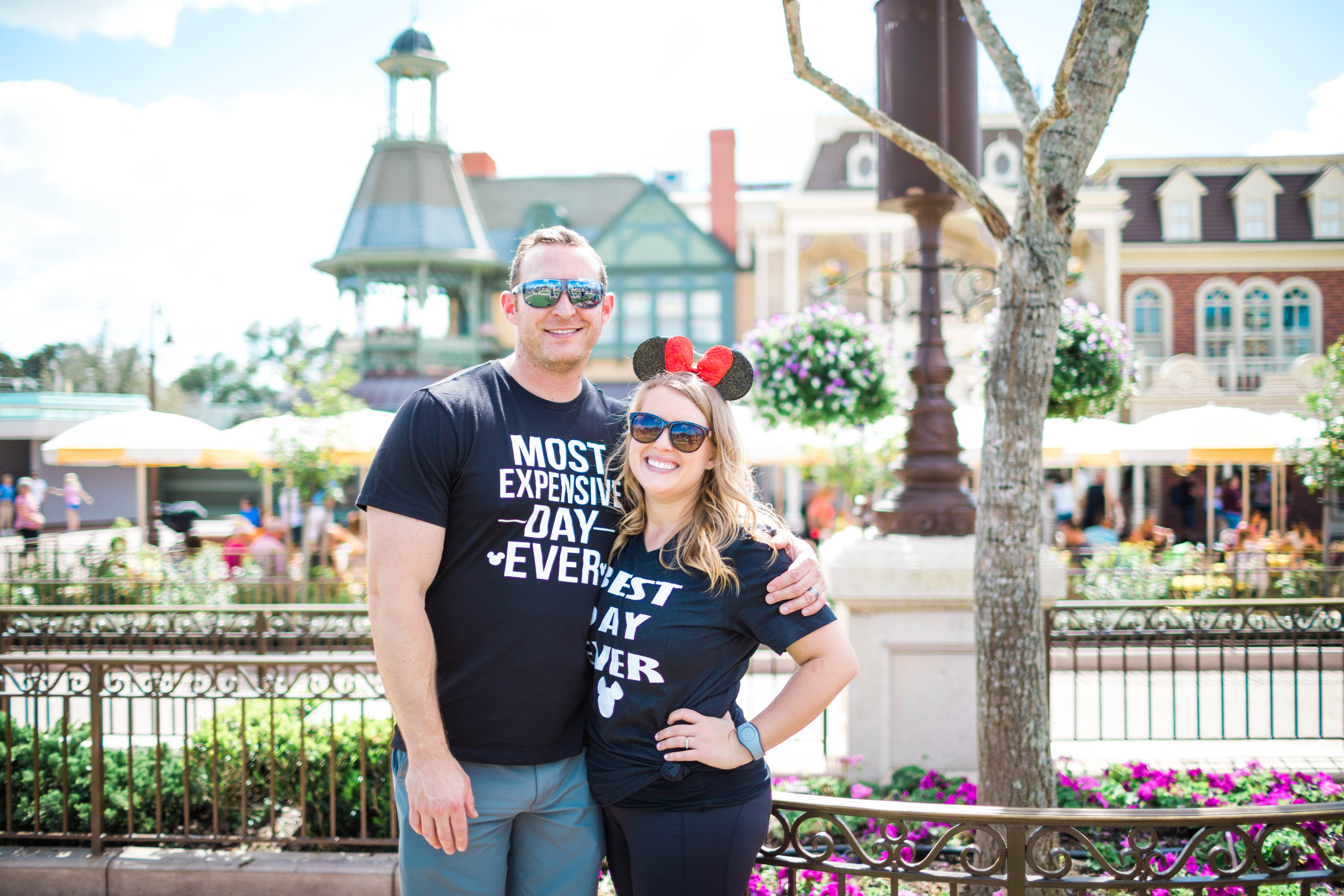 Get Your Apps Ready!
Disney is obviously on the for front of life so of course they make your experience even better by having an app! Before you even get to Disney be sure to have your My Disney Experience Mobile App set up and ready to go. From this app you can see wait times, maps, buy merchandise and more! Like….
Order Food…from your PHONE!
Recently Disney rolled out an option for you to order food from some of your favorite quick service restaurants from the My Disney Experience App! It is amazing! If you open up your app and click on your character you will see if the order food option. It is genius! We saved so much time not having to stand in line. We also enjoyed our lunch on the hub grass relaxing instead of in the crowded restaurant. It was awesome!
Water is FREE!
There is not much that is free at Disney but there is one thing that is…WATER! At all quick service restaurants you can walk in at any time and grab a cup of ice water. Days are long and hot and staying hydrated is imperative. Don't miss out on the magic because you are not staying hydrated!
Late night at the Park? Schedule a Minnie Van!
Recently, Disney rolled out (see what I did there) an awesome service called the Minnie Van. This idea is genius! With so many visitors using Uber, Disney created their own service. Right now this service is only at certain resorts but it will soon be everywhere. For us, the best time to use a Minnie Van is when everyone is pooped and the idea of waiting in line for our bus back to our resort is too much! To schedule a Minnie Van check out this post from the WDW Prep School blog.
Rent a stroller!
My 2 youngest are 5 and 6 and on this last trip we still rented a stroller! In everyday life my girls are way too big to be in a stroller but when we are walking around 20 miles a day in the parks a stroller is a must. We have tried bringing our own stroller and renting and let me tell you, renting the way to go! My favorite place to rent a stroller from is Magic Strollers. Our stroller is always very clean and in good condition. Of course, you can always rent a stroller in the park. These strollers are great for toddlers and little ones. My girls were a bit too tall but they are still a great option!
Be aware of traffic in the Park!
I feel like I say this to my family the entire time we are at Disney. Look for the traffic and go the other way! Use this strategy from the time you walk up to the park. Need to get your bag checked? Go to the far end. There is always someone open. Walking in the park and trying to decide what rides to hit first? Step back and check the traffic and go the opposite way. This trick is not fool proof but it definitely allows for more space and more time to enjoy the fullness of the parks.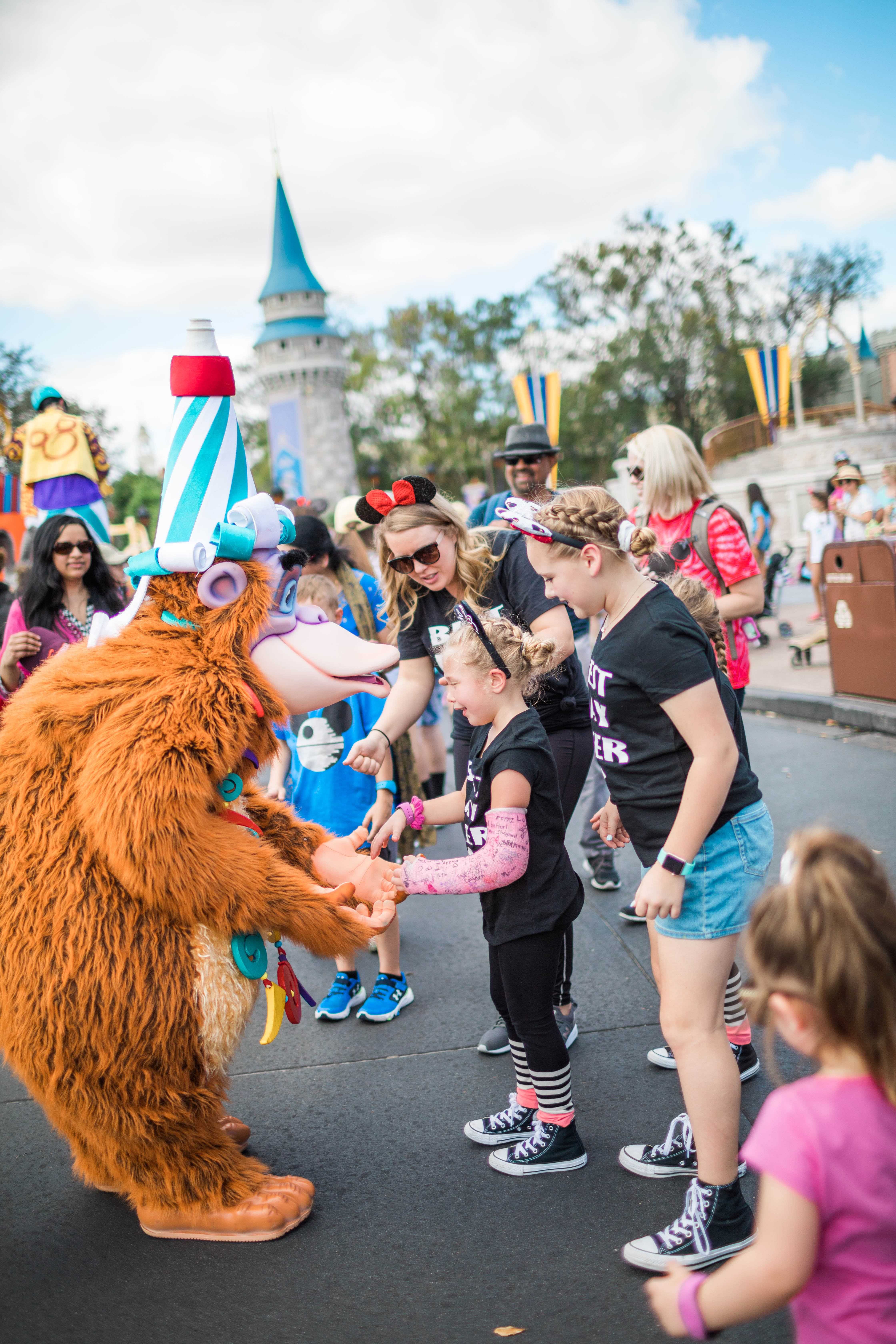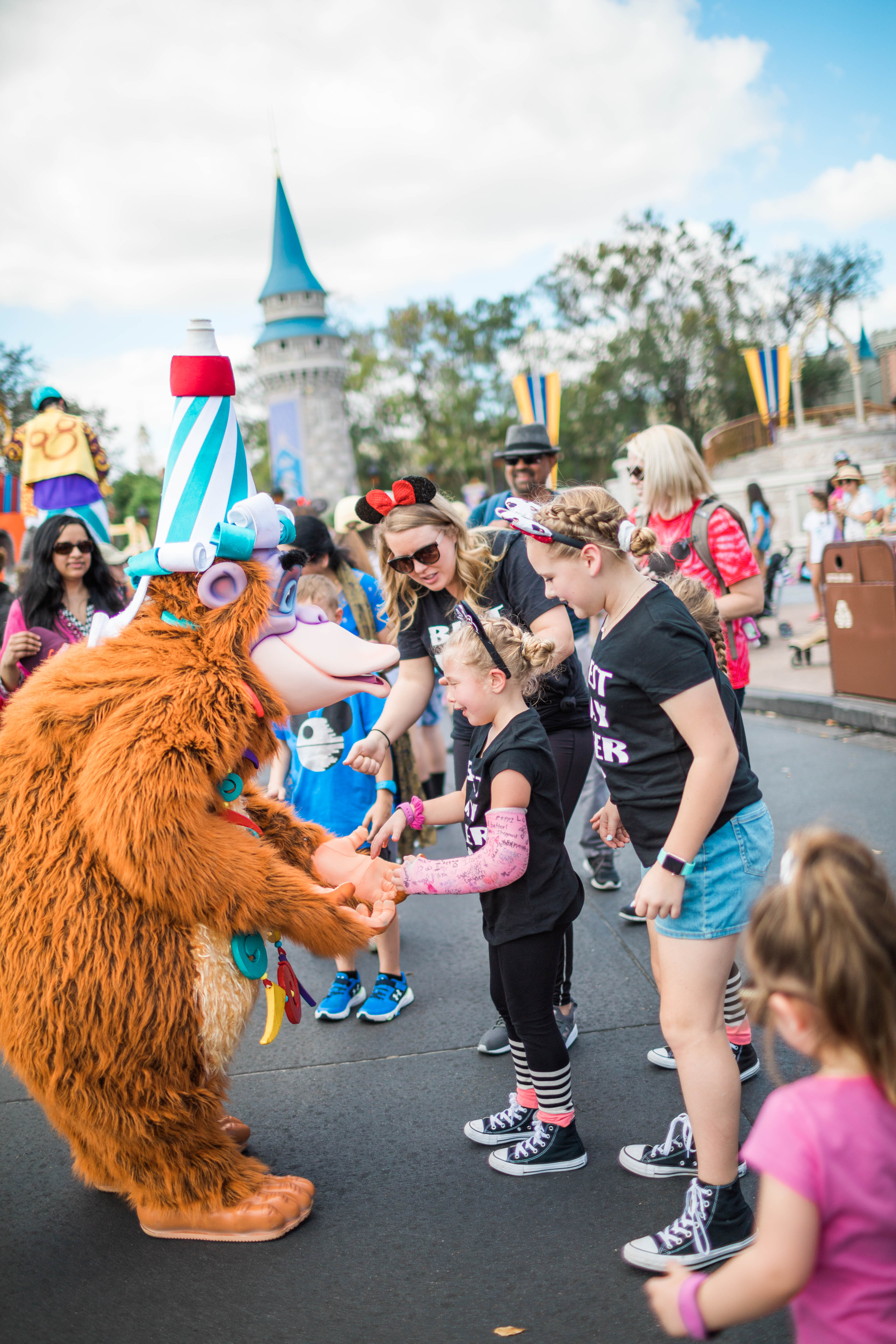 Get a Babysitter!
Yes, you read that correctly. Disney even offers you an opportunity to get a night away. Although we have never booked a sitter, I have many friends who have. Disney has partnered with Kids Night Out to give parents and caregivers a few hours away. You can schedule for them to come to your room. You can also schedule to have someone come and help you in the parks!
Cool off Spots
Disney World is in Florida and Disneyland is in California, these places get HOT! They get blazing hot! Before you go, check out some cool off spots. Check out the Best Places to Cool Off at Disney World here! Make sure that you are taking time to relax, cool off and take it the sights. These moments may just end up being some of your favorites!
One thing is for sure, no matter how you do Disney it will be amazing! You can plan and plan or just show up and be spontaneous and your trip will be one full of memories that last a lifetime.
I hope this post was helpful! If you are a Disney first timer, check out my friend Meg's post that is full of first timer tips here.