Happy Tuesday, y'all! Jessica here, from Thoughtfully Styled. I have a love for hosting and entertaining, especially out on the patio. The only problem is that I live in what seems like the hottest place on earth! So, if you are like me and enjoy dining outdoors even when it's hot, here are my 4 tips for alfresco dining.
TIP 1 : CREATE SHADE
We have a nice, large patio but it still gets really hot even when the sun is setting. I bit the bullet and bought several panels of outdoor curtains and I cannot tell you how much they have helped. We have spent much more time outside since my husband installed them.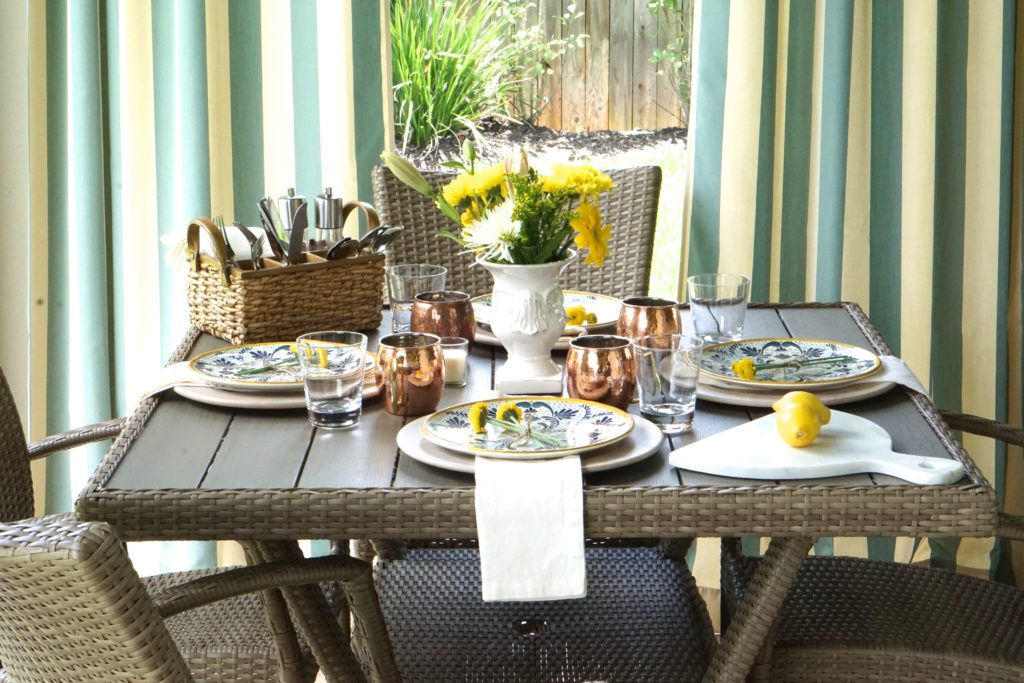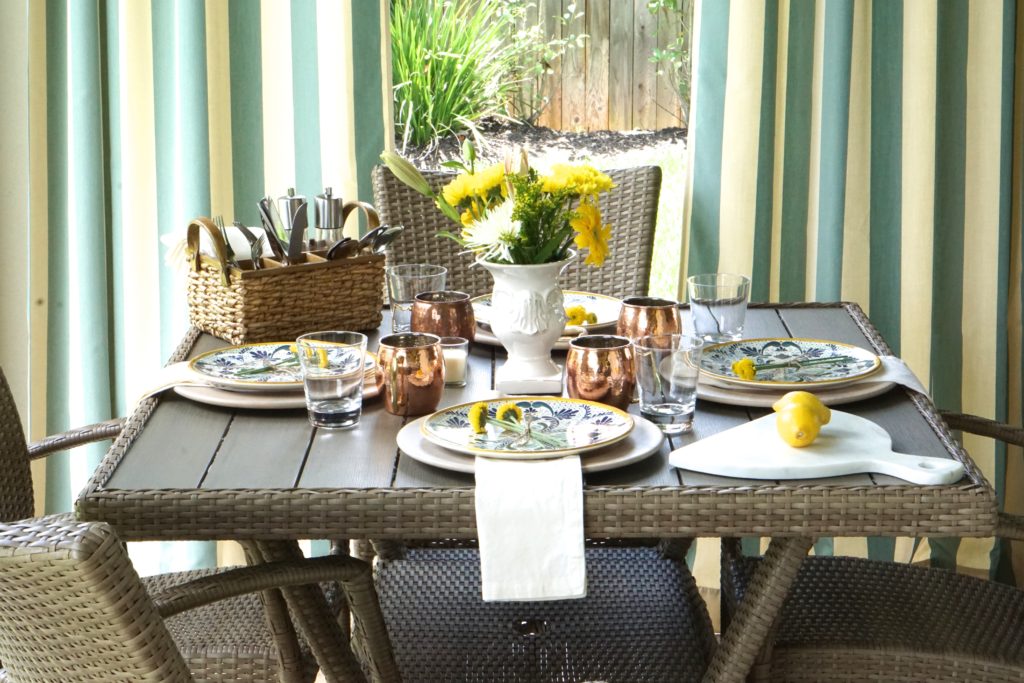 TIP 2 : BRING THE INSIDE, OUT
With the exception of the plates nothing on my table is made specifically for the outdoors. There is no need to buy new things just because you are outside. I do prefer using "real" plates, napkins, forks, etc. instead of plastic or paper simply because it feels nicer and makes guests feel like I put in some effort. My goal is always to make my guests feel special and taken care of.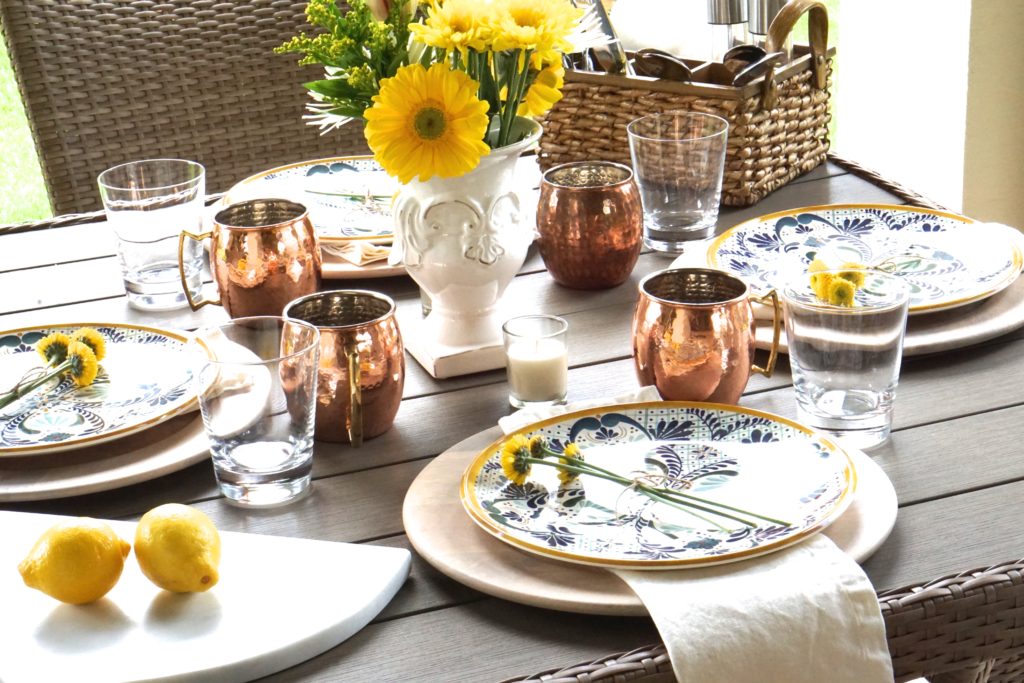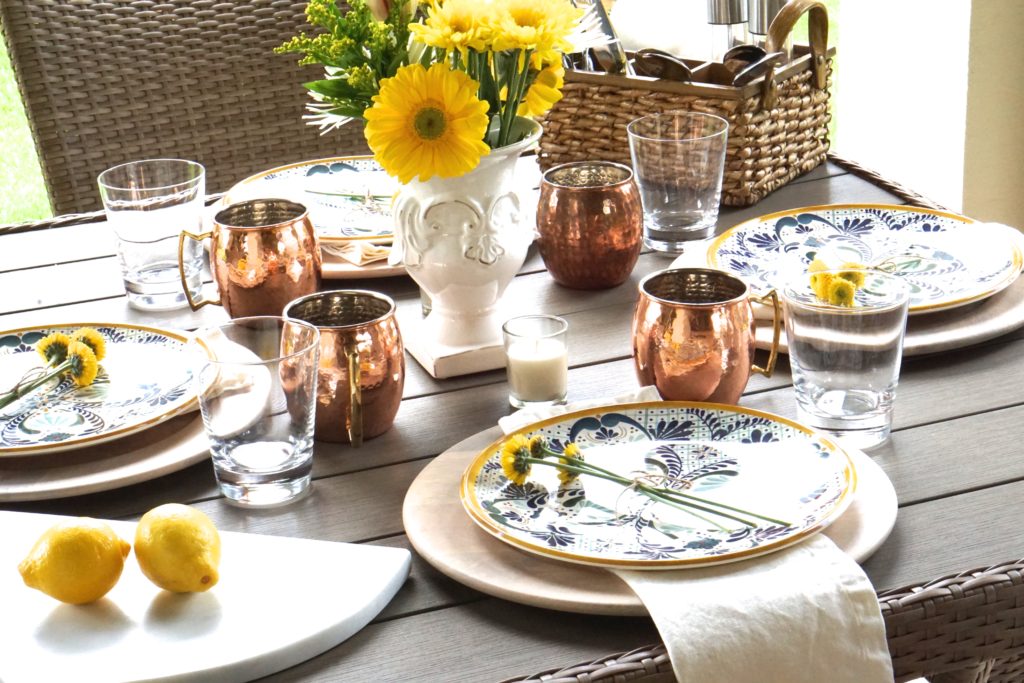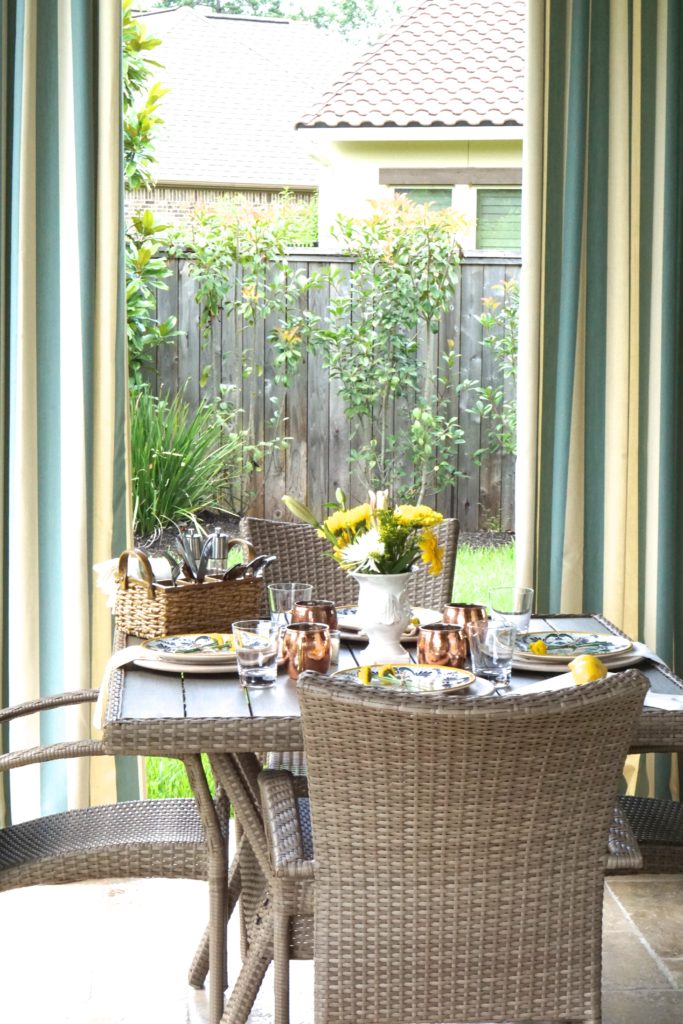 TIP 3 : GET A CADDY
This caddy has been used in so many ways I can't even count. It is typically used just like this and I just grab it and go when we are eating on the patio. It's perfect for utensils, napkins, salt and pepper. I have also used it to hold bug spray, sunscreen and bubbles on play dates outside. I like being able to point everyone in one direction for what they may need. Plus, organization makes me really happy!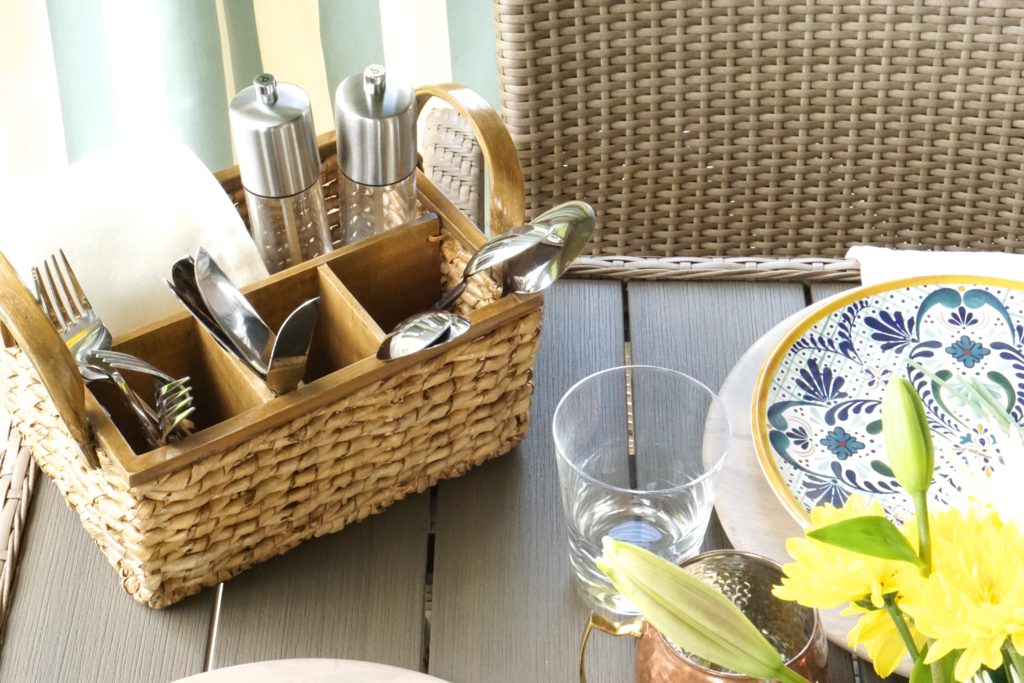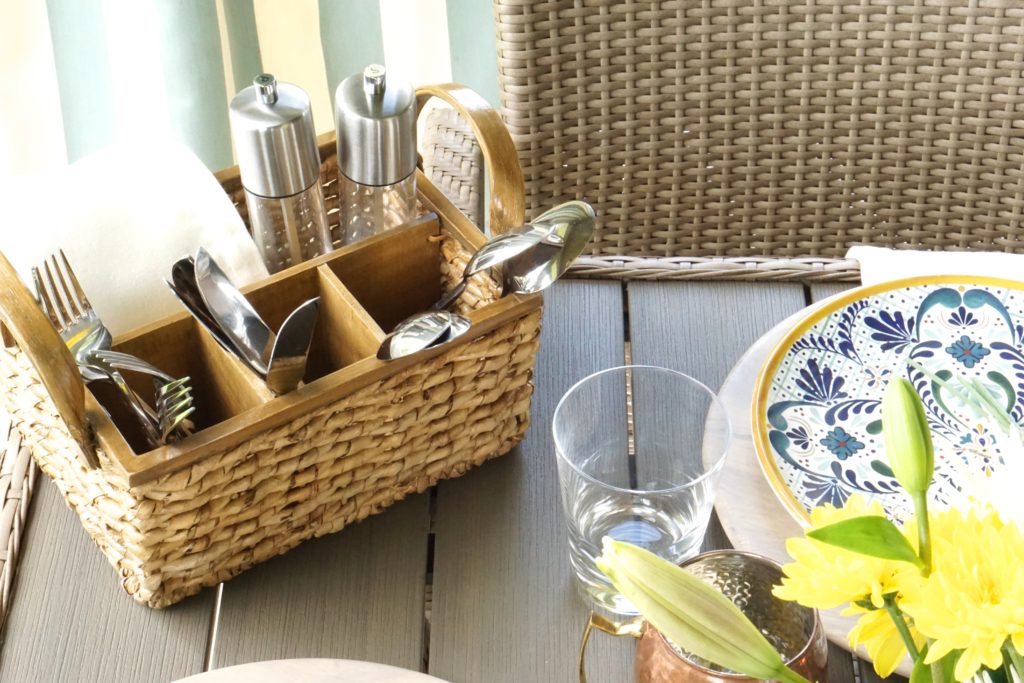 TIP 4 : LAYER
I like to add visual interest to my table setting by including chargers and flowers. It only takes a few extra minutes to make the ambiance special with personal touches. For example, adding a couple of flowers tied with twine on each place setting. Or adding a few candles on the table even if you don't light them (because who wants to add any heat??).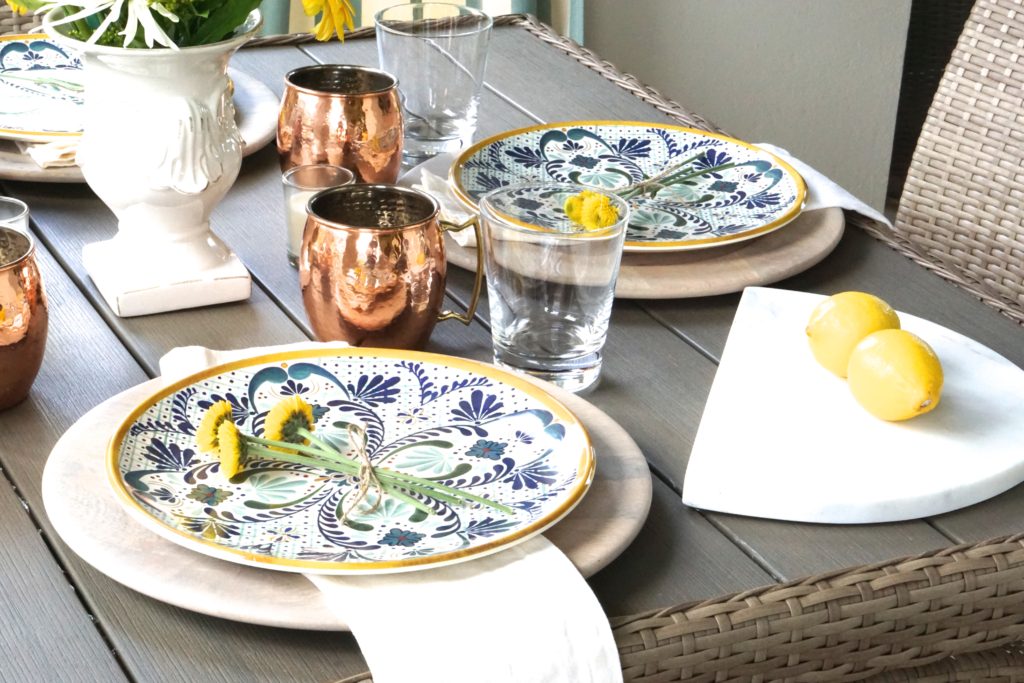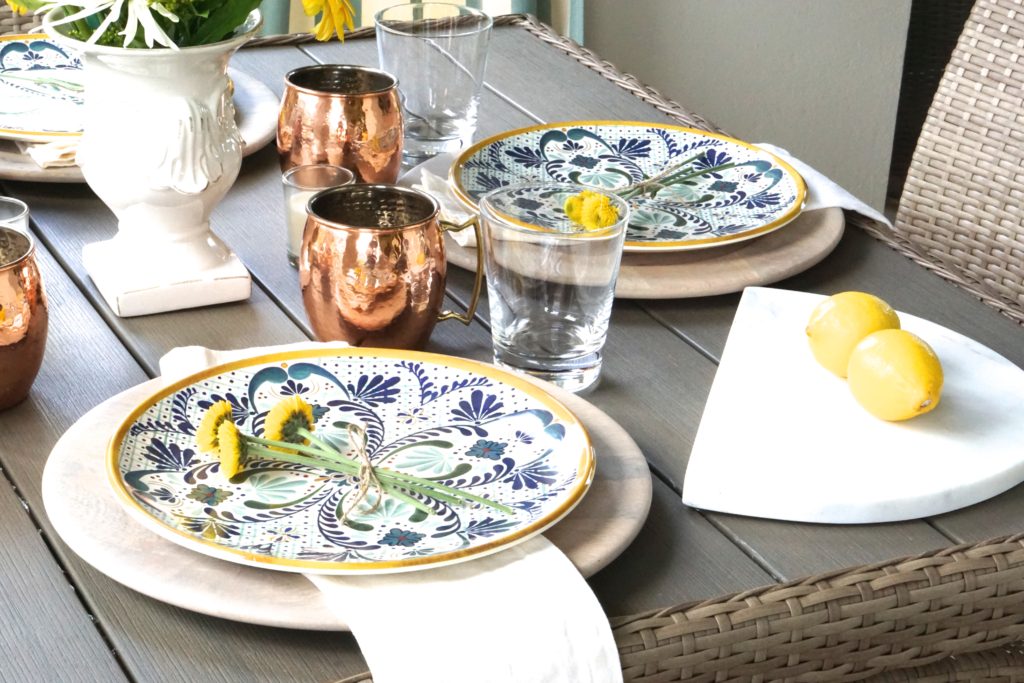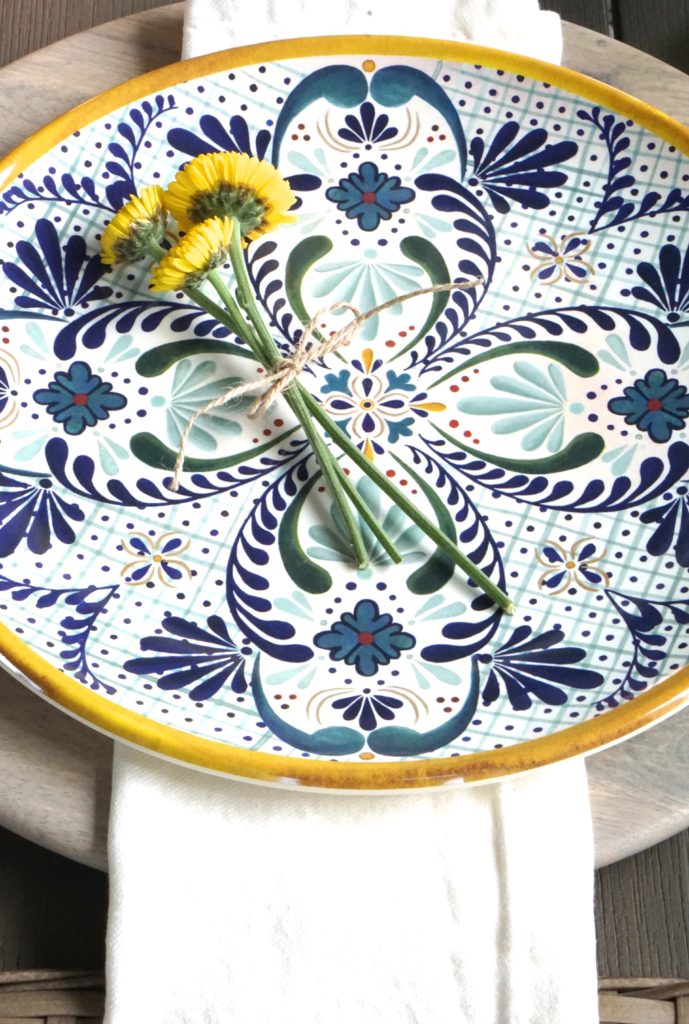 Affiliate links : CURTAINS (similar)/ CHARGERS / PLATES / COPPER MUGS / GLASSES (similar) / CADDY / CHEESE BOARD / NAPKINS
I hope these tips have helped and that even if you live in a warm climate, alfresco dining can be tolerable. If you have any tips, I'd love to hear them!
If you'd like more entertaining ideas head over to my blog, I'd love to see you there. Have a fantastic day!
XO,
Jessica
Save
Save