The Cricut Maker is an amazing crafting tool and one of the most popular machines available. It is stronger and more precise than previous machines and it's my absolute favorite. Read on to find out 5 reasons why I LOVE the Cricut Maker!
This is a sponsored conversation between me and Cricut. All texts and opinions are my own.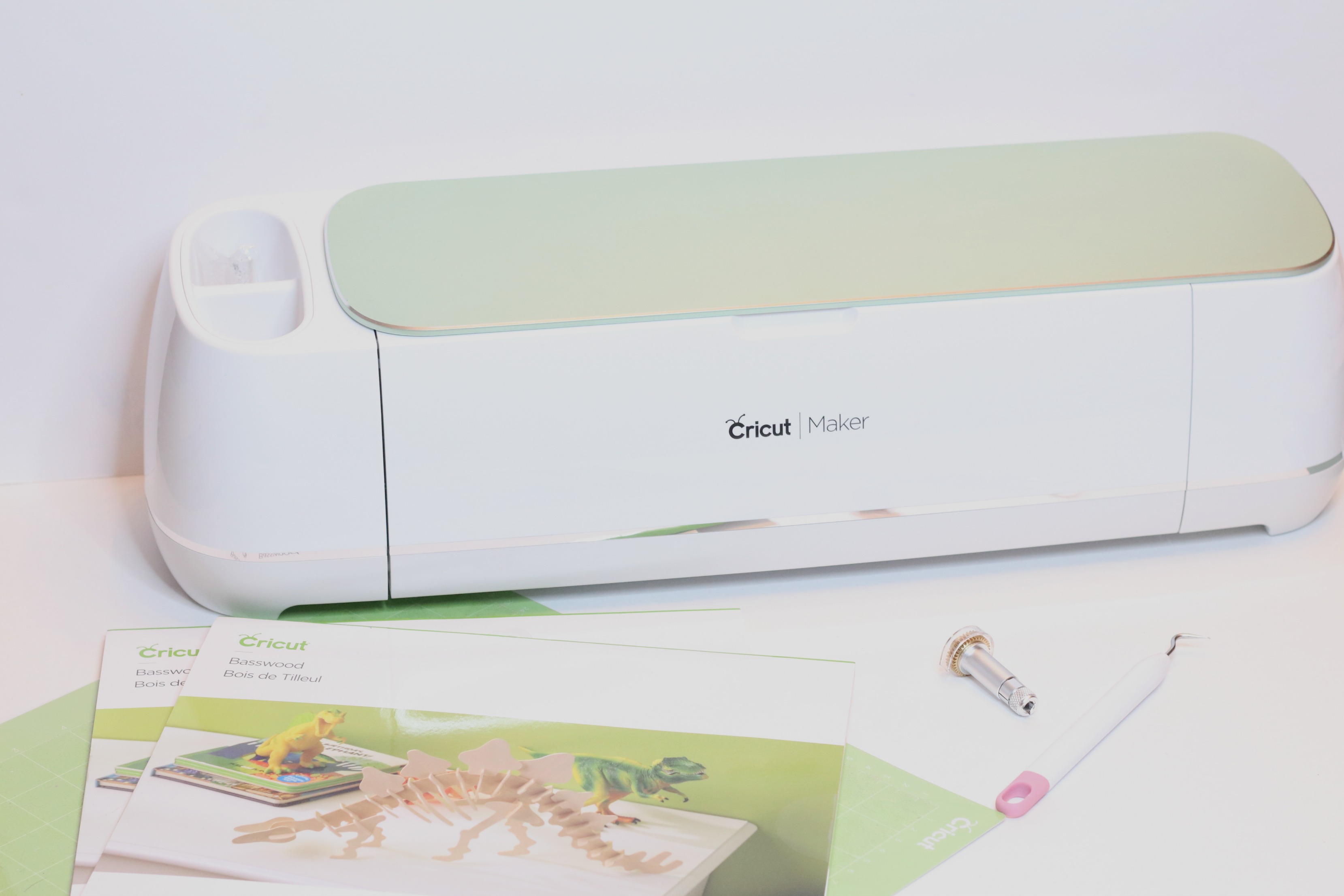 If you have been around here for any length of time, you know that I absolutely LOVE my Cricut Maker. This one little machine has literally changed how I create and has been so much fun to use. Every time I have a new project to tackle or a gift to give I always think of how I can use my Cricut to take it up a notch.
Cricut Maker Review
I get asked often about which Cricut machine I suggest and why. So if you are also wondering, here are my Top 5 Things I LOVE About the Cricut Maker and why I think you would love it too! I also have a super easy tutorial on how to create your own DIY Address Sign for you as well.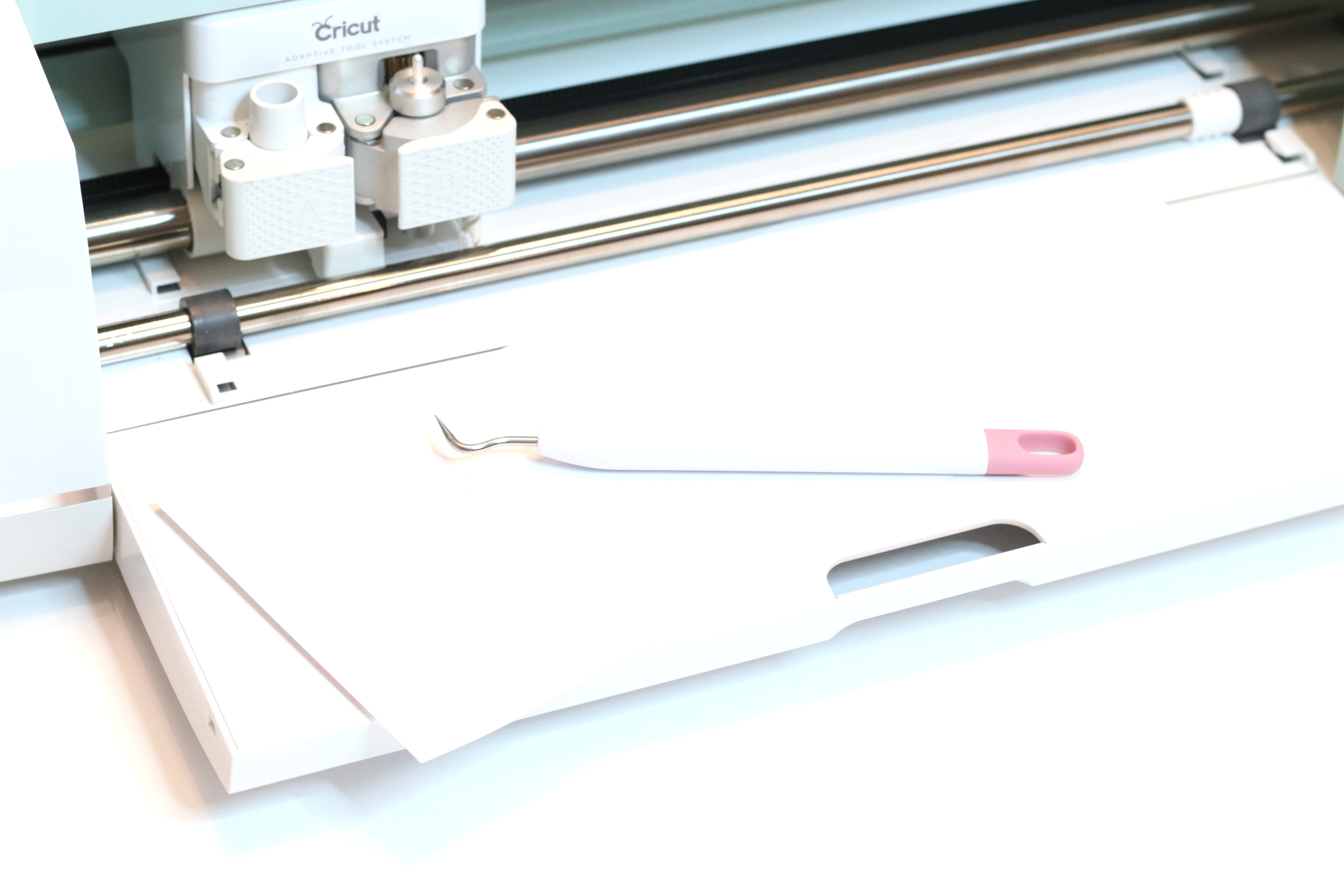 Let's start with why I love my Cricut Maker and then we will move on to the address sign!
Variety of Cutting Materials
Ya'll the Cricut can cut over 300 materials! Yep, over 300. Isn't that insane? It can cut any kind of paper, leather, metal and even basswood. Just think about all of the projects you can make. With other Cricut machines you would have to bind your fabric in order to get a great cut. But, with the Cricut Maker you get a perfect cut on so many materials. It is amazing!
New Tools are Constantly Being Released
With the new Cricut Maker, the reason it can cut so many materials is because of the new adaptive tool system with QuickSwap™. Cricut is constantly adapting and is creating different cutting tools to allow you to cut all of these different materials. You can easily go from engraving to embossing in seconds. It is such an innovative feature!
User Friendly and Easy to Use
If there is one thing I appreciate most about the Cricut Maker is how super easy it is to use. Honestly friends, if I can use it you can use it. From the machine itself to the Cricut Design Space, this machine is so user friendly and easy to figure out. My point is, don't feel like you have to be tech savvy to use this machine. From the moment you take it out of the box, it is super easy to use.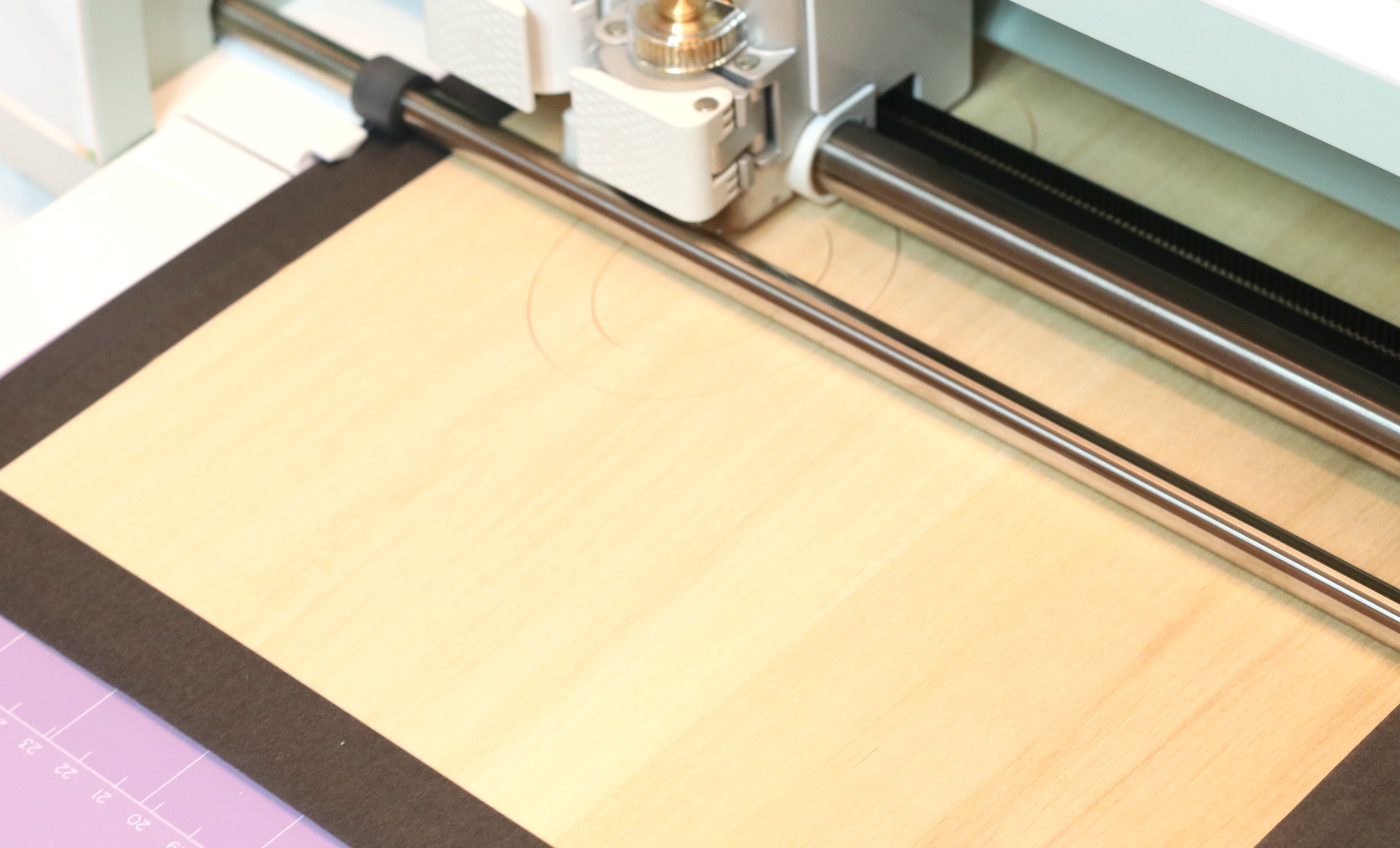 You Can Use Any Font
With old Cricut models, you had to buy cartridges to use different fonts. But, with the Cricut Maker you can use any font you want. In the Cricut Design Space, you have the option of using any of the fonts that Cricut has available OR any of your favorite fonts you have downloaded on your computer. It is awesome and really helps to customize any of your projects! Love it!
Create Gifts for Family and Friends
Confession, I am not a great gift giver. You know how you have friends that are just amazing at giving the perfect gift? Yeah, that is not me. I want to be a good gift giver and with the Cricut Maker I think I am actually turning a corner. I love that with the help of this tool I can customize gifts for friends and family that I know they will love. Whether if it's the perfect shirt for a vacation, a card for any occasion or even a creative address sign, the options are endless!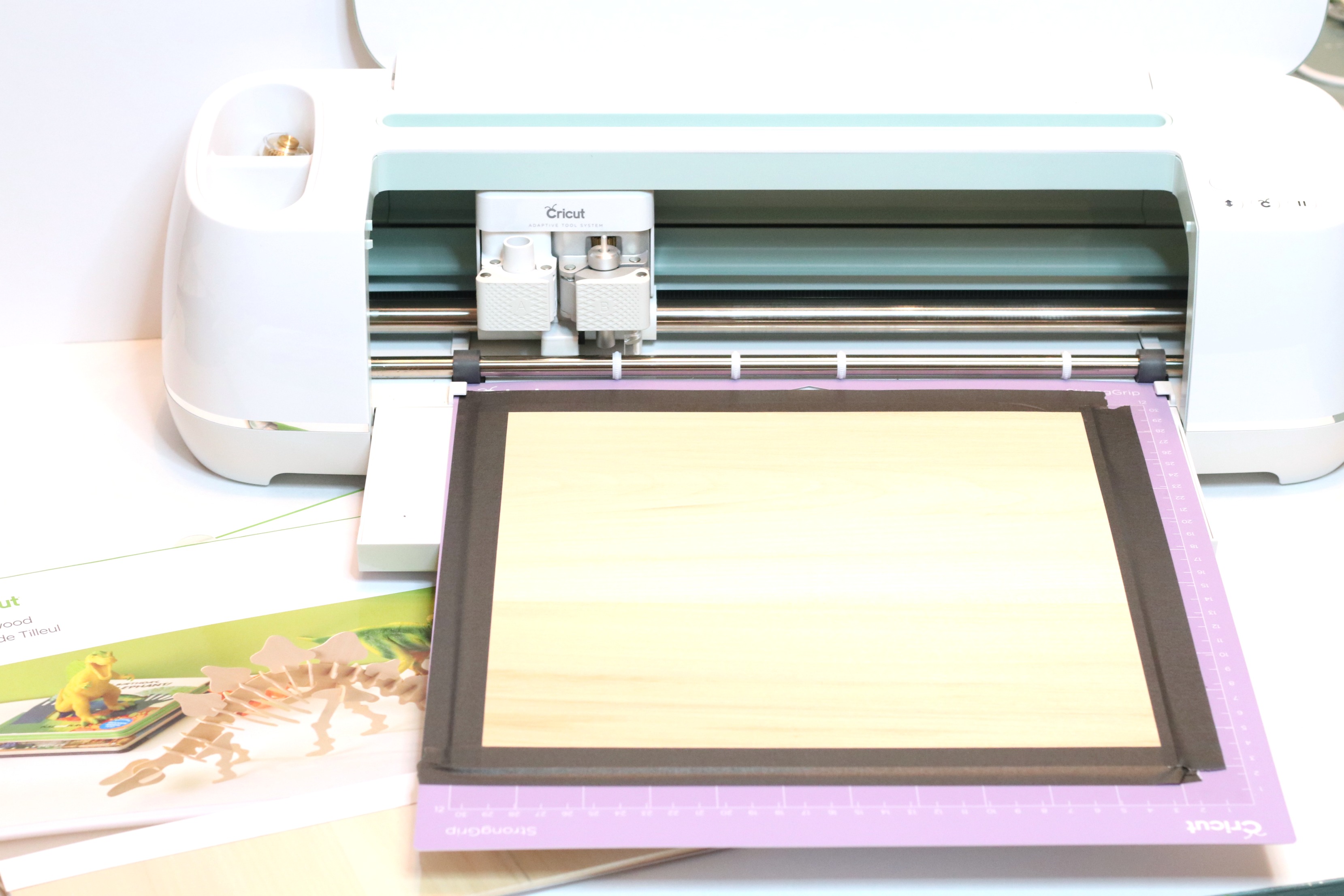 DIY Address Sign
I have been wanting a new cute address sign for the front of our house for a while now but just couldn't decide on what I wanted. I saw so many options but nothing really caught my eye.
For this project, you will need the Cricut Knife + Drive Housing and the standard cutting tool as well. I also picked up this framed chalkboard from Michael's as the back for this project.
DIY Address Sign Tutorial
When I found out that the Cricut Maker could cut Basswood, I knew I wanted to make my own address sign.
This was my first project to make cutting Basswood and I was so impressed. You guys, the options are endless!
Did YOU know that it can actually cut wood? I know, mind blowing!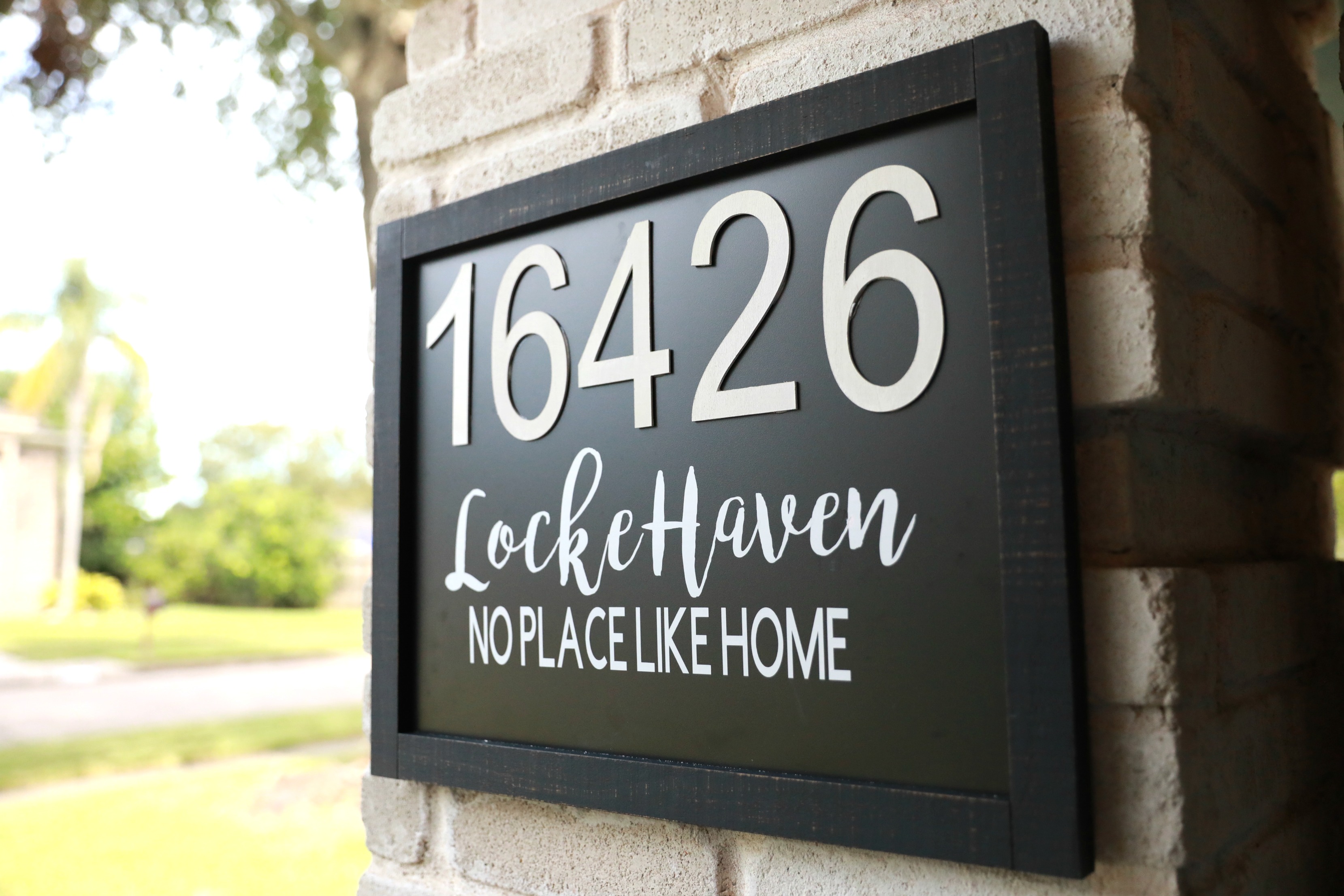 Choose Your Design
Before you get started, head to the Cricut Design Space and decide on your fonts and the sizing you need for your specific sign. For my sign I used the fonts Bromello and Tall Dark and Handsome. Both of these fonts are easy to read and look great in larger formats.
Choose Your Material and Tools
For this project, you will need the following:
Cricut Basswood
Cricut Knife Blade
Vinyl
Standard Blade
White Paint
Chalk Board Sign (mine is from Michael's)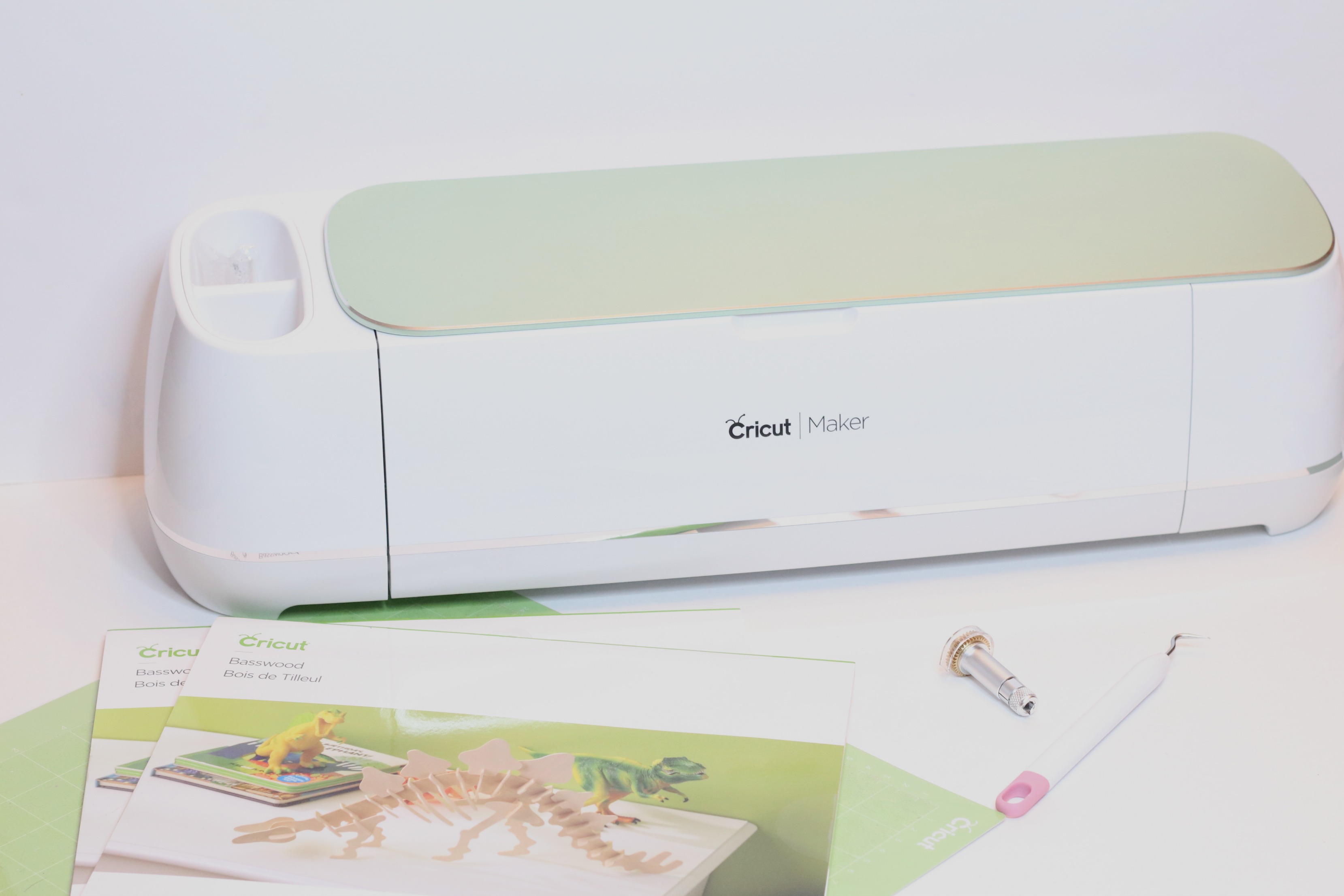 How to Cut Basswood with the Cricut Maker
Choose your font but make sure it is thick enough so it looks pretty but is still easy to read.
Get your mat ready. When cutting Basswood, make sure that you use the Strong Mat. With the wood being such a thick material you want to make sure that it stays in place. Also, use masking tape to hold the wood in place.
Next, be sure to change your blade. Remember, when cutting wood you have to use the knife blade. If you try to used another blade it will not cut through the wood. With the new adaptive tool system with QuickSwap™ you easily remove the original blade and insert the knife blade with the QuickSwap attached.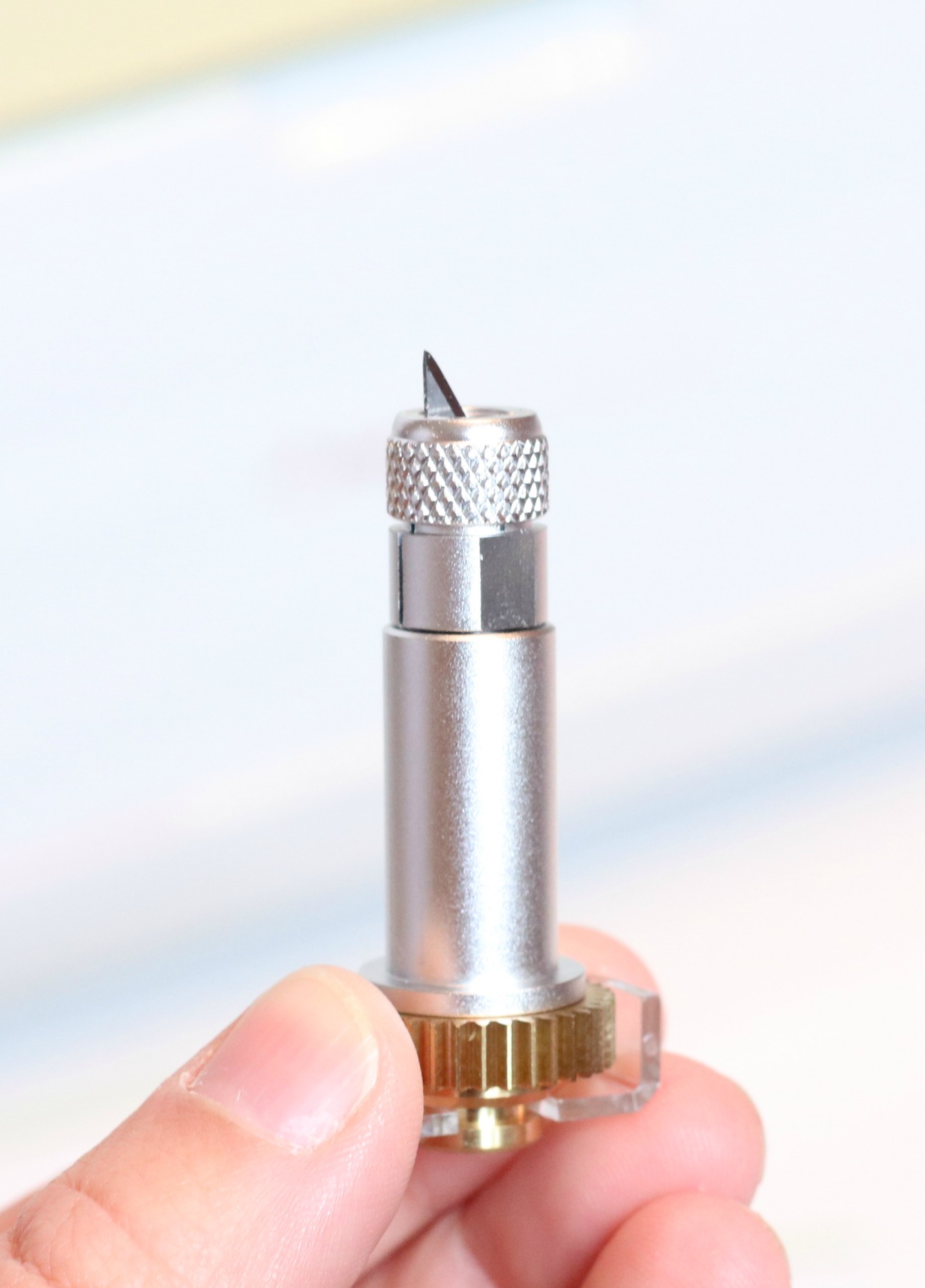 When your material is secure and your design is ready it is time to create! Click make it and watch your Cricut Maker get to work. You will notice that the knife goes over the cut several times. It will take a bit longer than cutting vinyl but it comes out just perfect!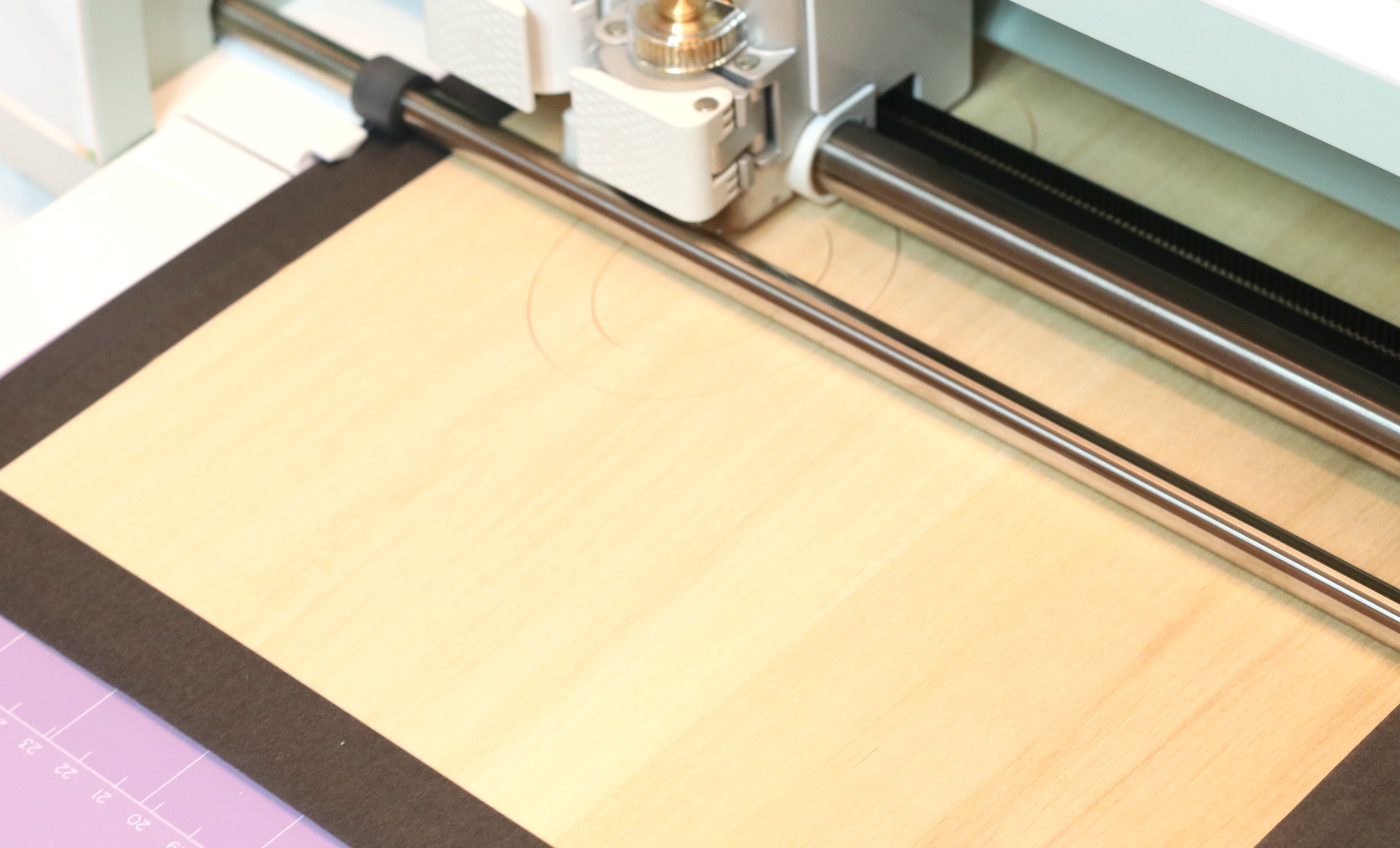 After your cut is made gently remove the wood pieces from the mat. With using the strong mat, I gently pulled the mat away from the back of the basswood and it came off perfectly.
Next, paint your numbers in the color you want and get ready to cut your vinyl words!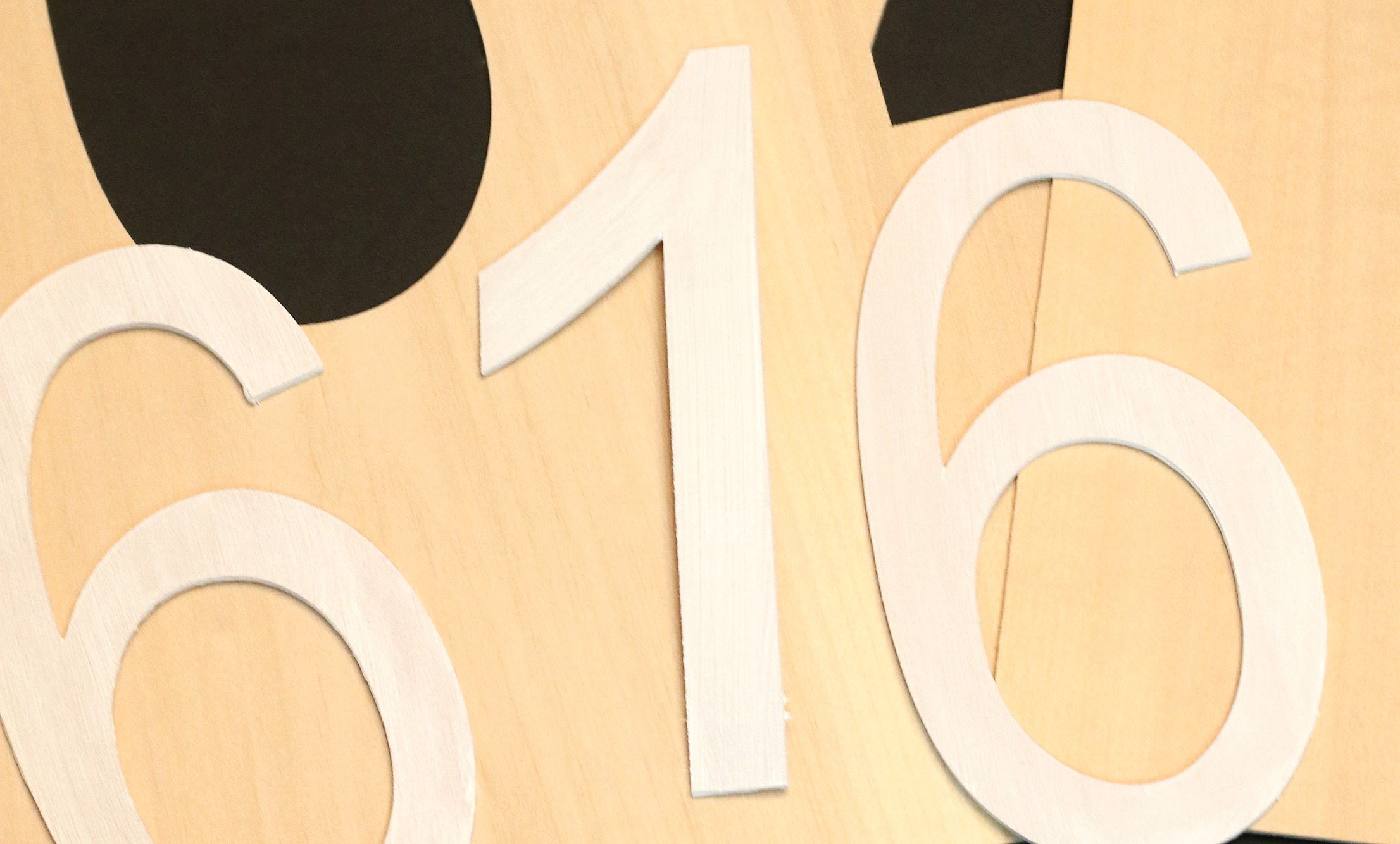 Cut Vinyl Design
For this project you will use a standard vinyl. Unlike with t-shirts, you do not mirror this image. Here is a link to a super easy tutorial on how to cut Vinyl with the Cricut Maker.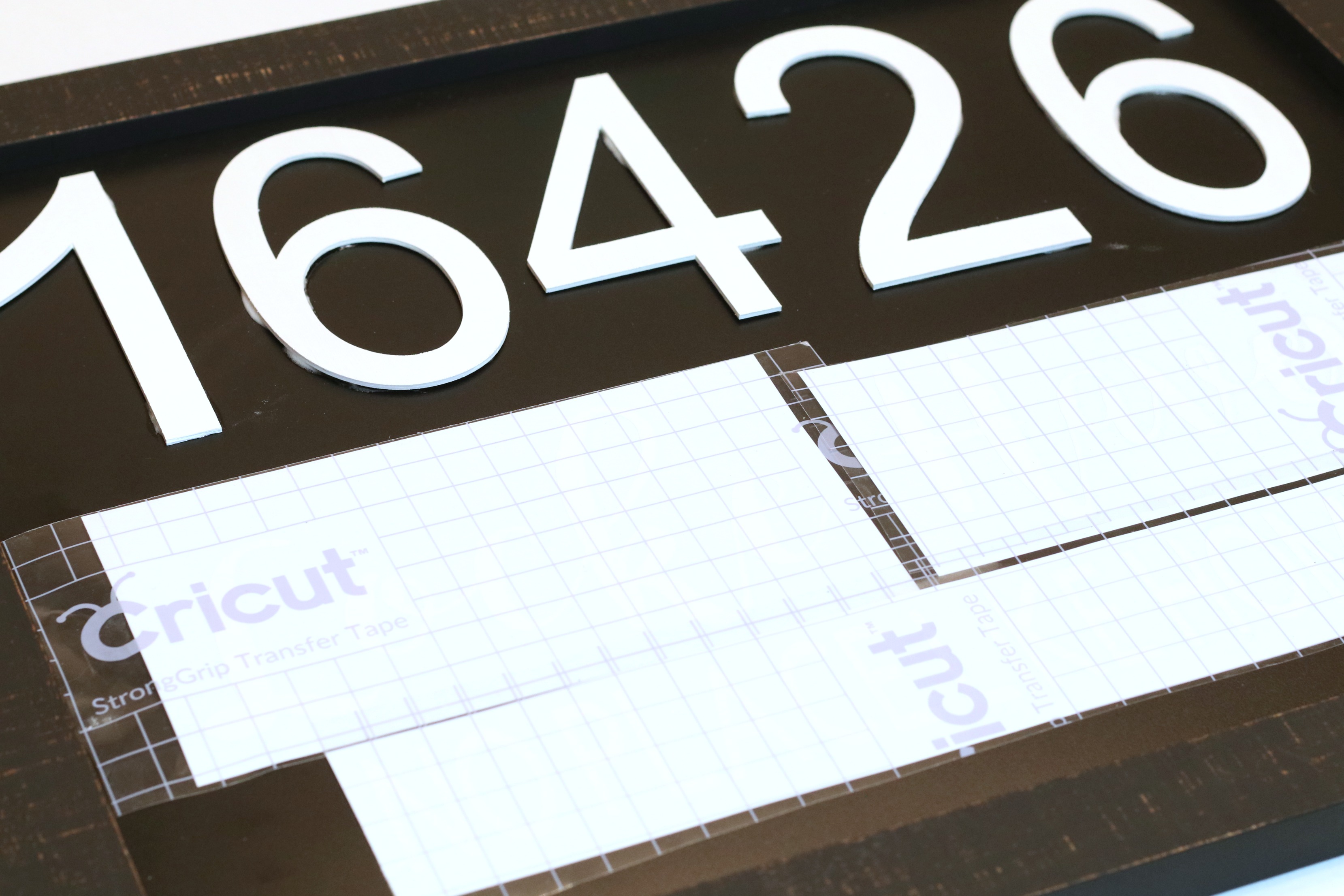 Create DIY Address Sign
After you have all of your materials cut out, it is time to assemble. First I glued my basswood numbers using a wood glue. I measured the frame and the numbers to make sure it was glued on evenly. Next, I added strong grip transfer tape to the back of the vinyl and gently pressed the vinyl words onto the sign.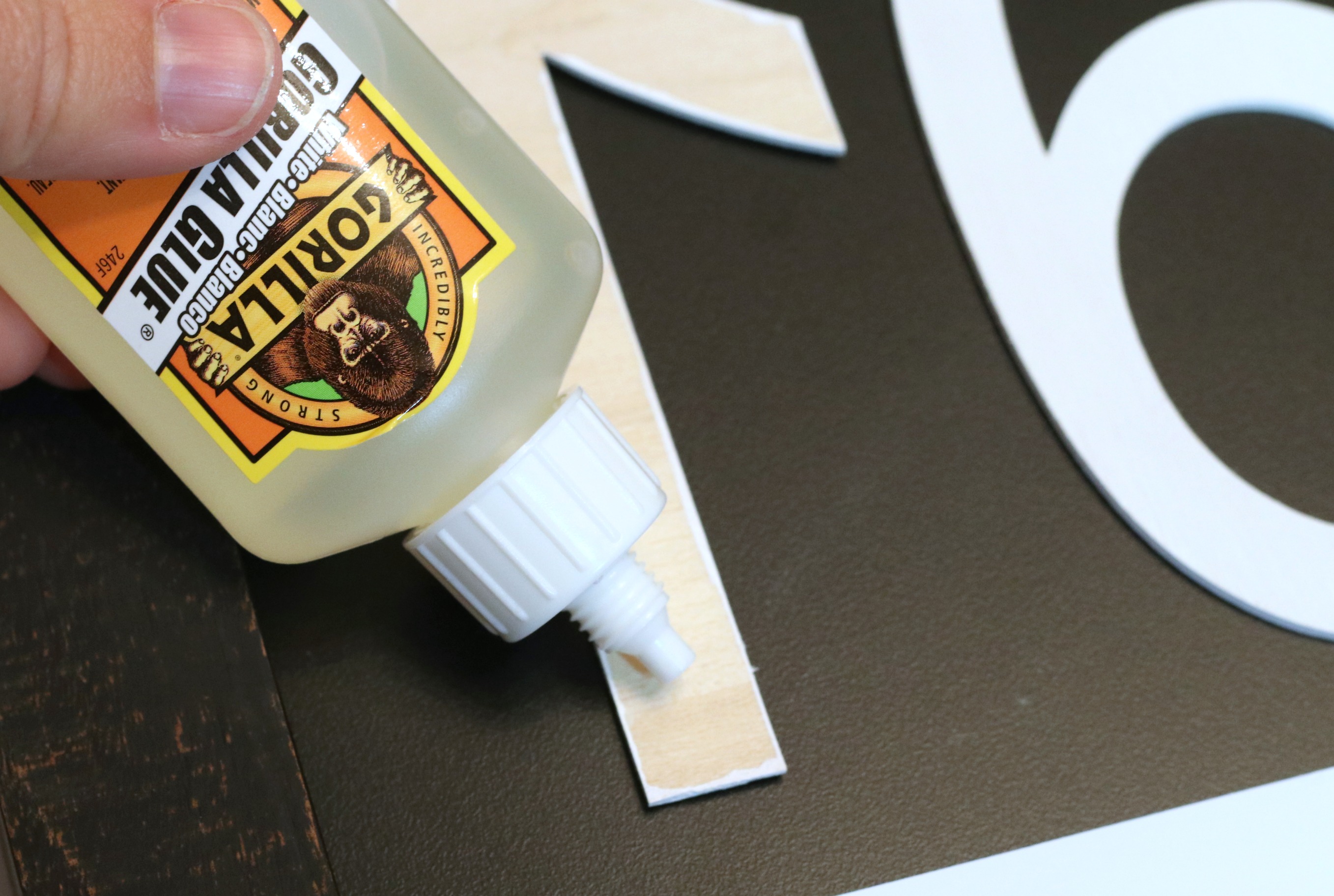 Hang Your Sign
The last step in this process is to find the perfect place to hang your sign! I have columns in front of our home and this sign fit perfectly. It just looks so cute!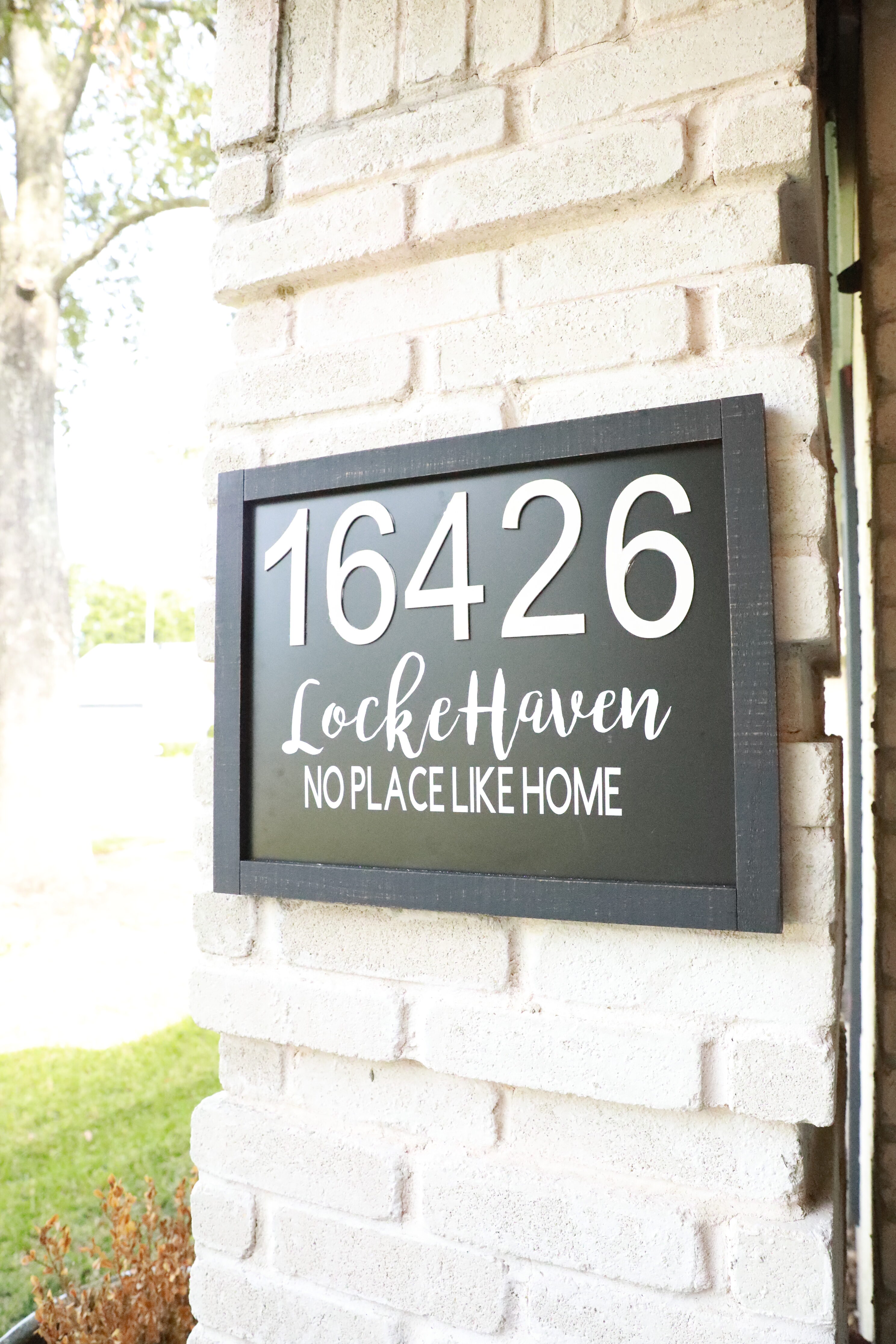 How fun is this? I just love driving up and seeing it. I love what it adds to the front of our home.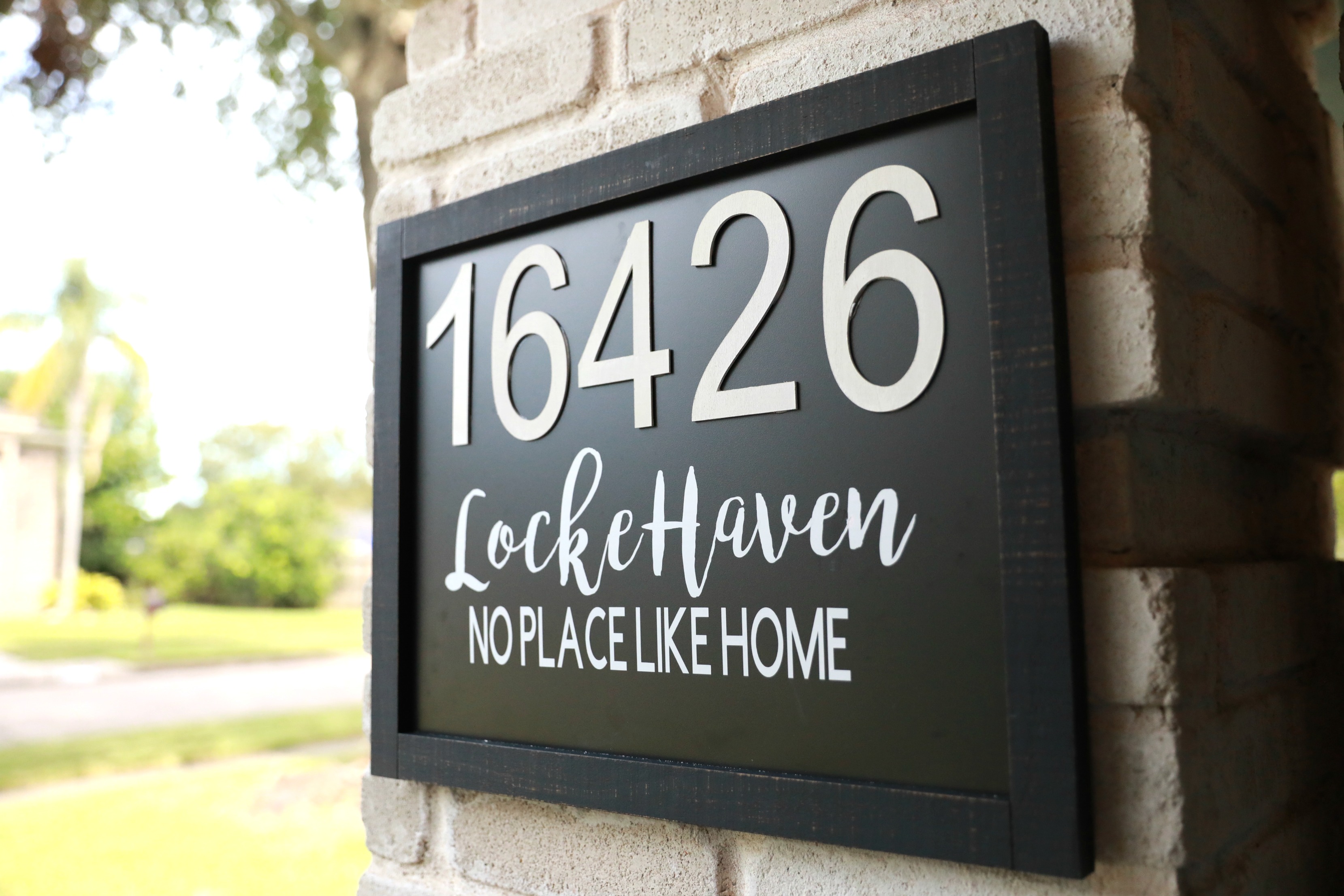 Can you think of anything fun you could create with the new Cricut Maker? Share your ideas with me below!