Four eyes.
Four hands.
Four Feet.
And now FOUR YEARS OLD.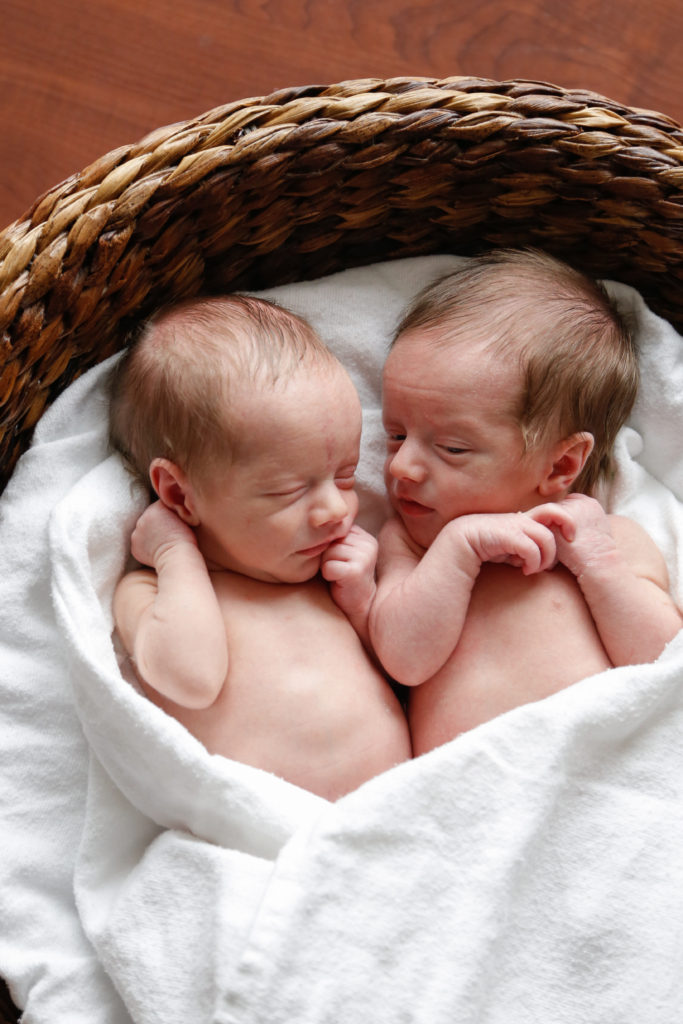 Four years ago, God blessed me with two perfect little men and made me a twin mama.
And for four years I have watched these sweet boys grow and learn and laugh and play.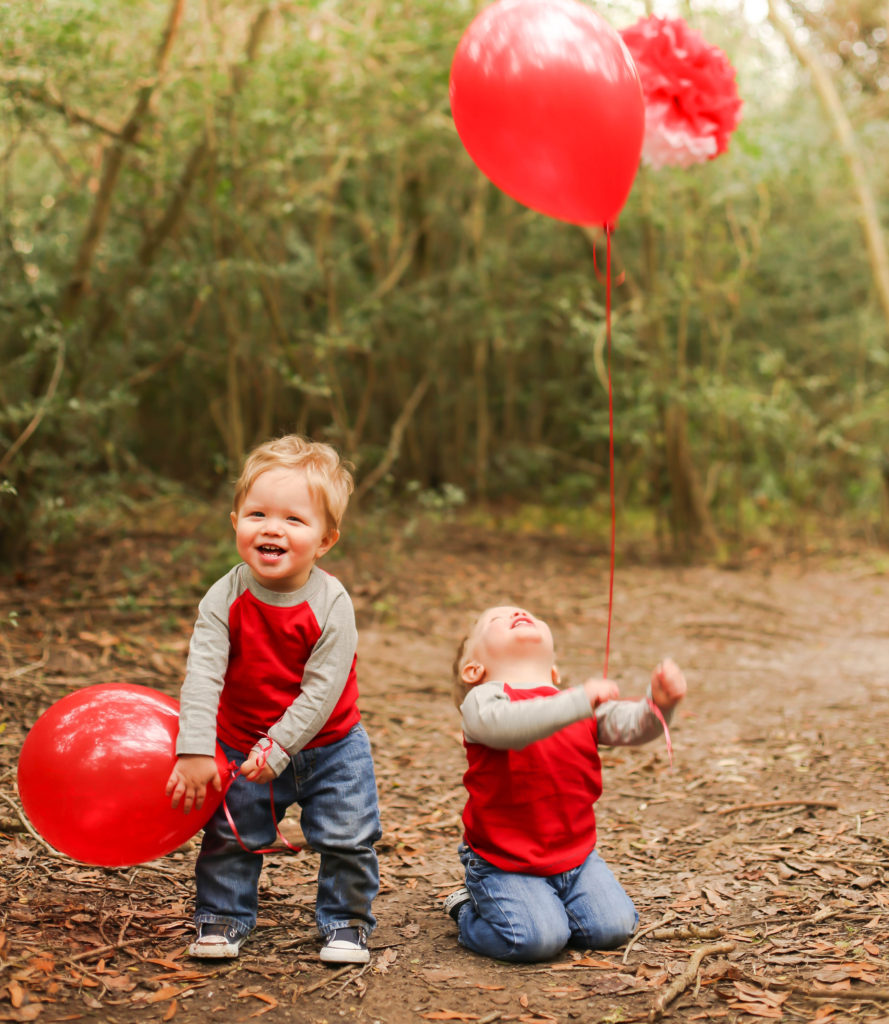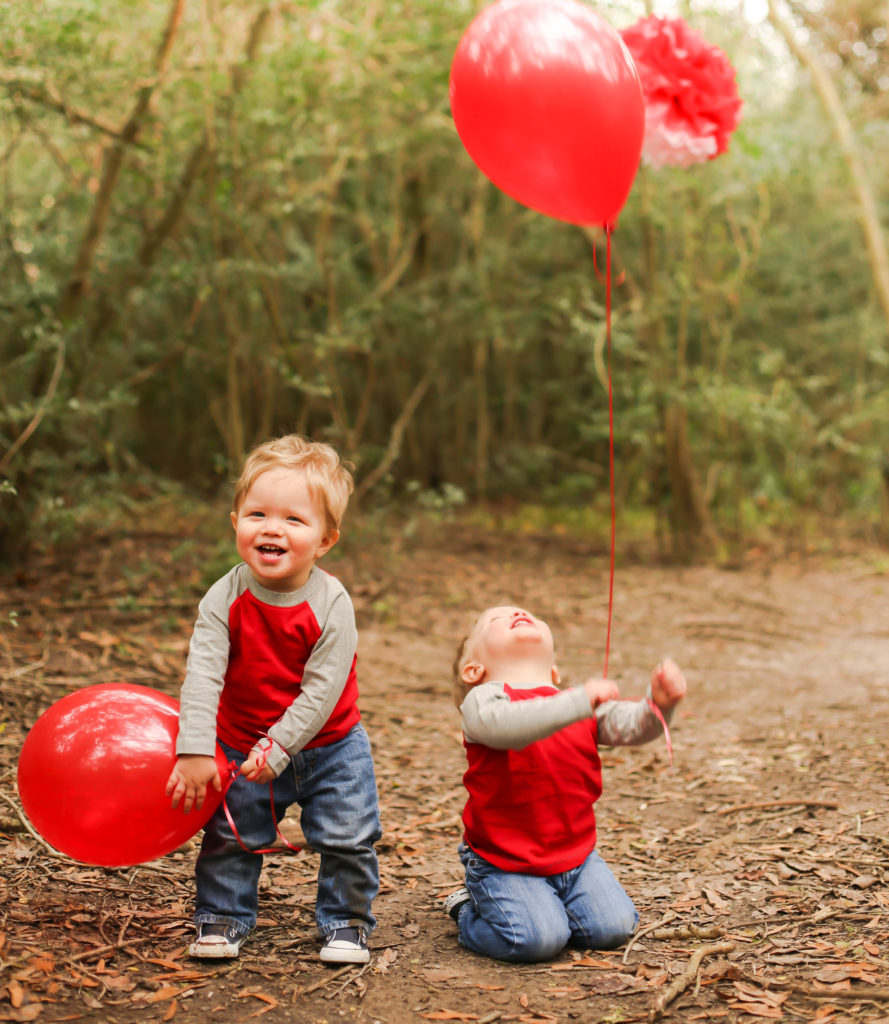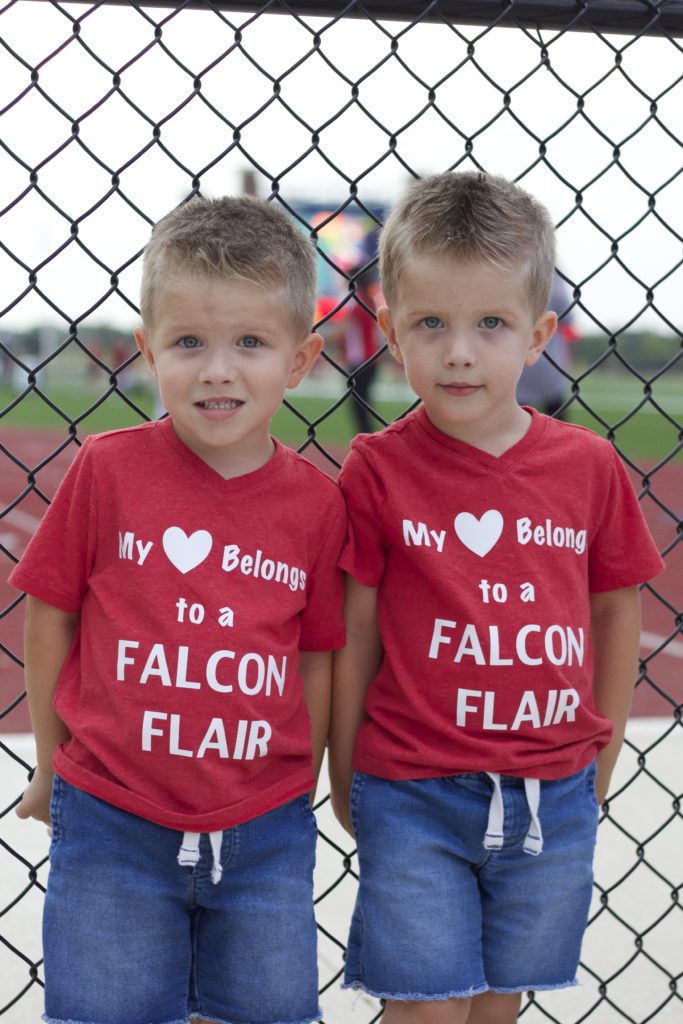 Don't let those sweet smiles and baby blue eyes fool you though. These boys have kept mama on her toes the last four year. I have learned a lot of things in my short time of being a twin mama but these four things are the stand outs from over the years to help you thrive as a twin mama.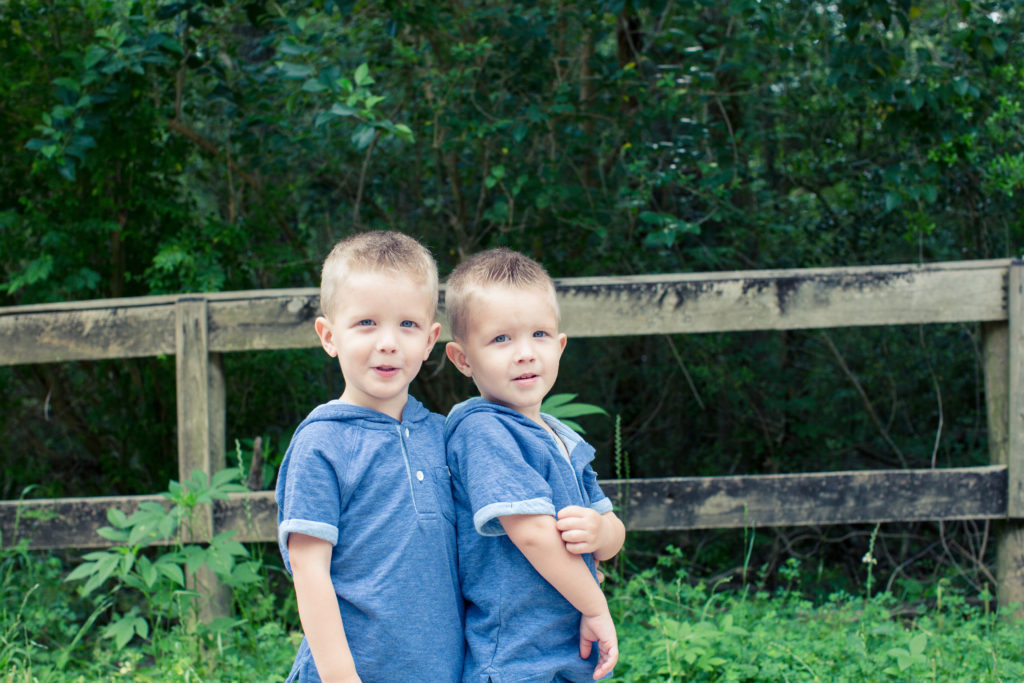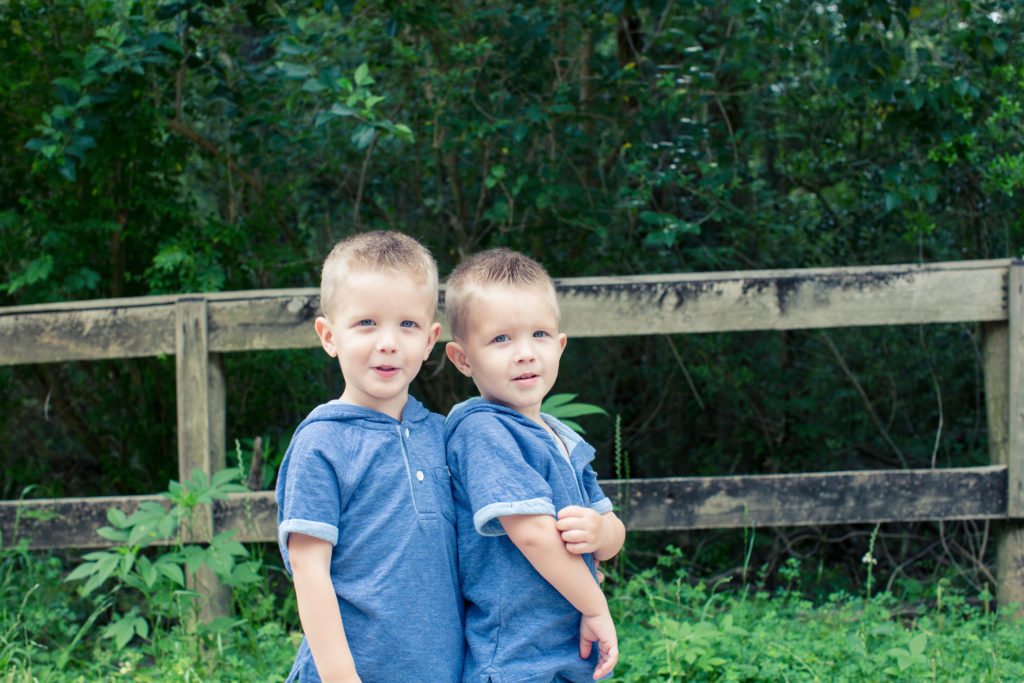 Don't Blink. Yes, time passes quickly and they grow up so fast BUT also and more importantly…they will always be up to something. Can't even crawl? Don't be deceived. Twins are mischief makers and they work well in their team. Never be fooled and never blink.
You Will Have A Favorite. Yep, that's right I said it. It's true. You will have a favorite twin. And that twin will be whichever one isn't losing their flipping mind at that moment. The one throwing the tantrum? That's not your kid…that's your husbands (you know you say it too). Then 5 minutes later the roles will reverse and your favorite will be the one flailing on the ground all because you won't them throw your keys in the toilet and order will be restored balancing out your twin mama heart.
If You Look Homeless You Are Doing It Right. I promise…the crazier you look the better mom you are. Haven't showered in days? You are a great mama. Laundry piled up on the couch and you turned your undies inside out to get another day out of them? Way to go superstar! And let's not forget the mom mobile…the more chickfila nuggets on the ground and empty Starbucks cups in the cup holders the better. Gold star for you mama. It just means you are doing it right and spending time loving your kids and losing your mind all at the same time.
You Get An Automatic Degree In Biology. Science wasn't your strong suit in school? No worries. Becoming a twin mama makes you an instant expert and you will be educating people left and right. "No they are a boy and a girl so they can't be identical". "Yes, I am sure". "Are they paternal? Yes, they have a father…I think what you mean is are they fraternal".
Being a twin mom is a complete honor and all craziness aside I am so thankful for my sweet boys who completed our circus. I am sure with their age…my wisdom (and sarcasm) will continue to grow.
Twin mamas, what lessons have you learned over the years?