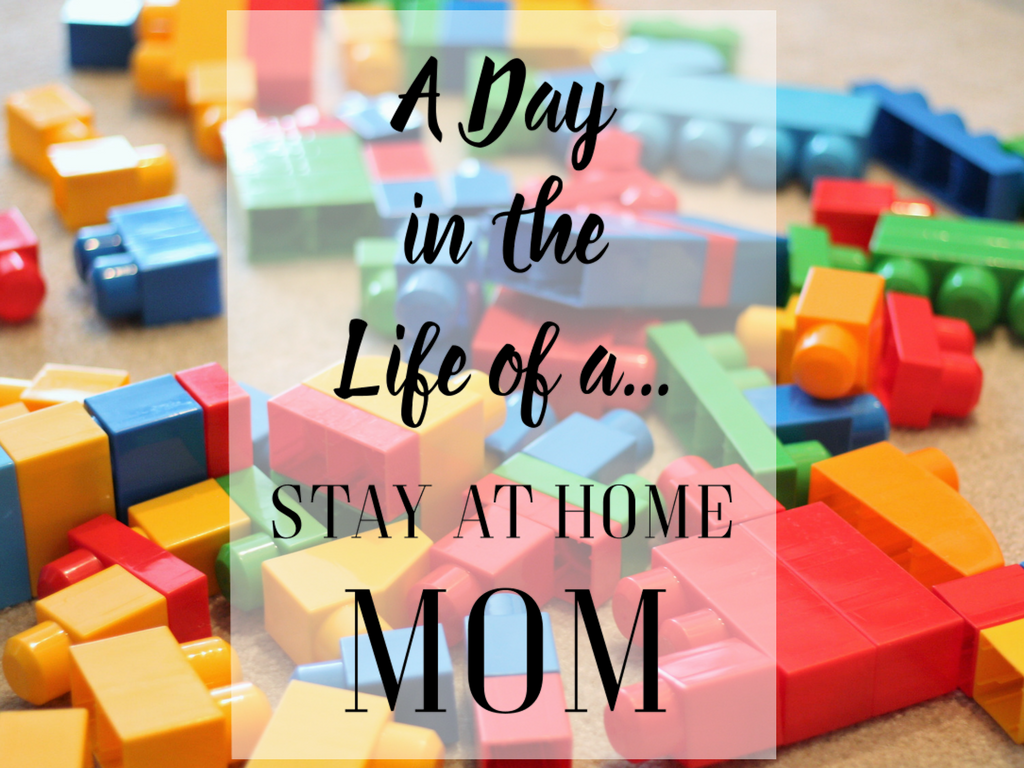 I'm super excited to be kicking off a new series we'll be doing this week sharing a snapshot of our lives hour by hour. It's funny as a blogger and a mommaratzi to Miss H, I take photos all day long, but when I'm intentionally thinking about my photo every hour, honestly, I struggled a little bit. I'll pre-warn you, we live very exciting lives around here. I mean, you may not be able to contain the excitement. Insert Jessie Spano I'm so excited singing here. Here is a behind the scenes sneak peek into my wild & crazy life as a stay at home mom.
7 AM – The first hour of the day. Miss H slept in until the light on her alarm turned on – Alleluia! Usually Hattie and I snuggle in bed and watch Veggie Tales or some awful show she found on Netflix called Word Party? It's awful, stay away. Once we all get up and get going, morning Miss H and Jeff have breakfast together before he leaves for work. They usually share oatmeal, but she opted for Cinnamon Toast Crunch.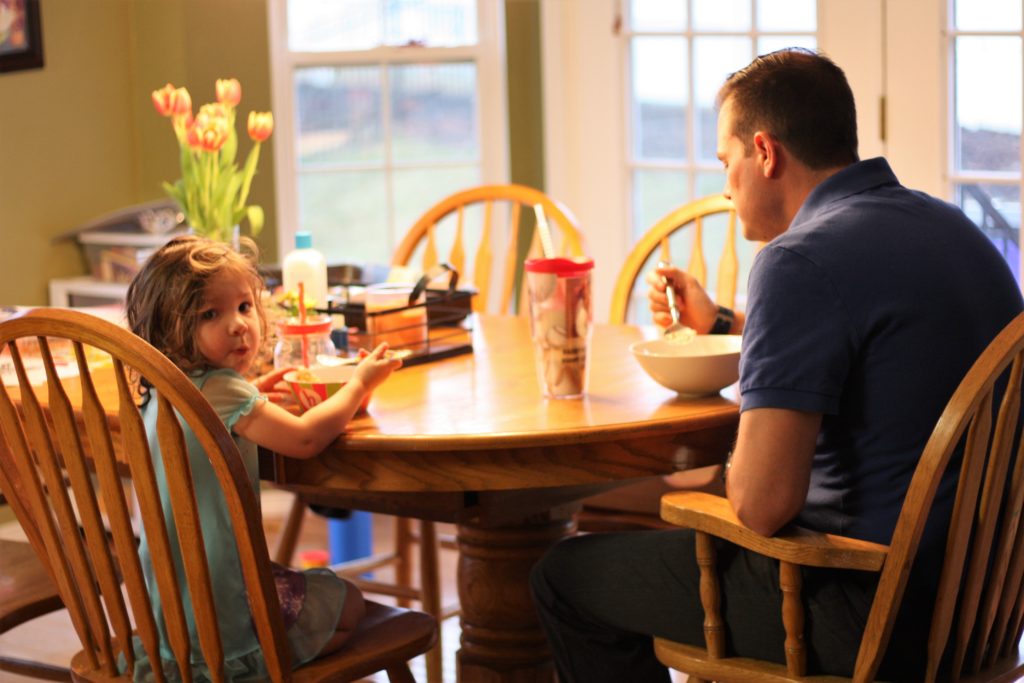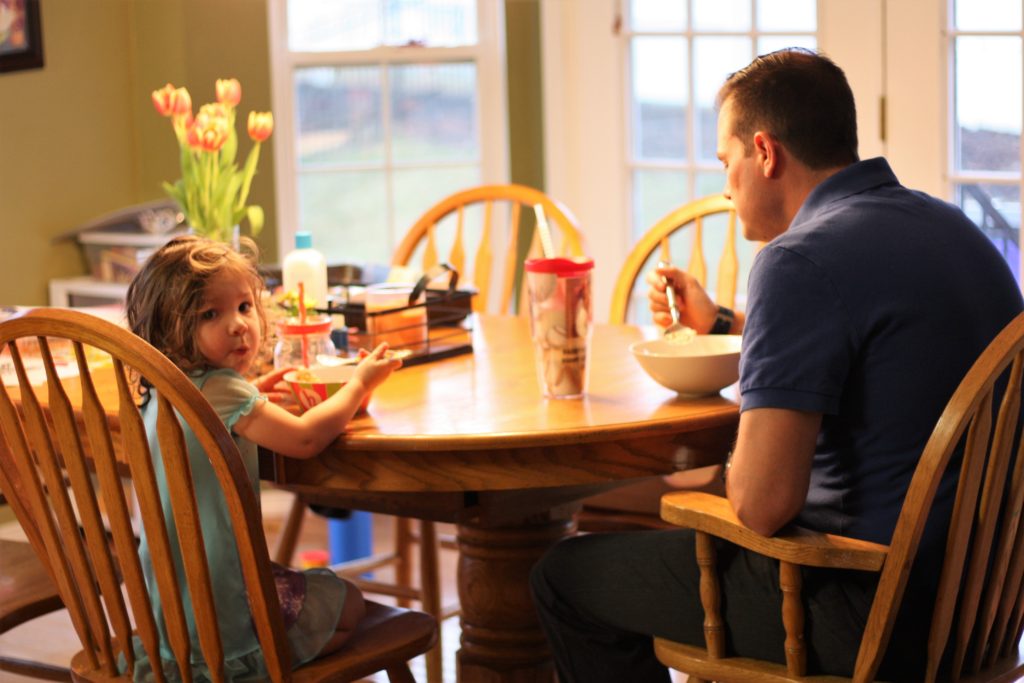 8 AM – Since I started minimizing, one of the first things to go was everything off of our schedule. Tuesdays are our only day with a dedicated activity – swimming. Every morning, I make myself breakfast while Hattie is finishing up her breakfast and spends a little time on her iPad and I catch the first hour or so of the Today Show in fast forward with a semi warm cup of coffee.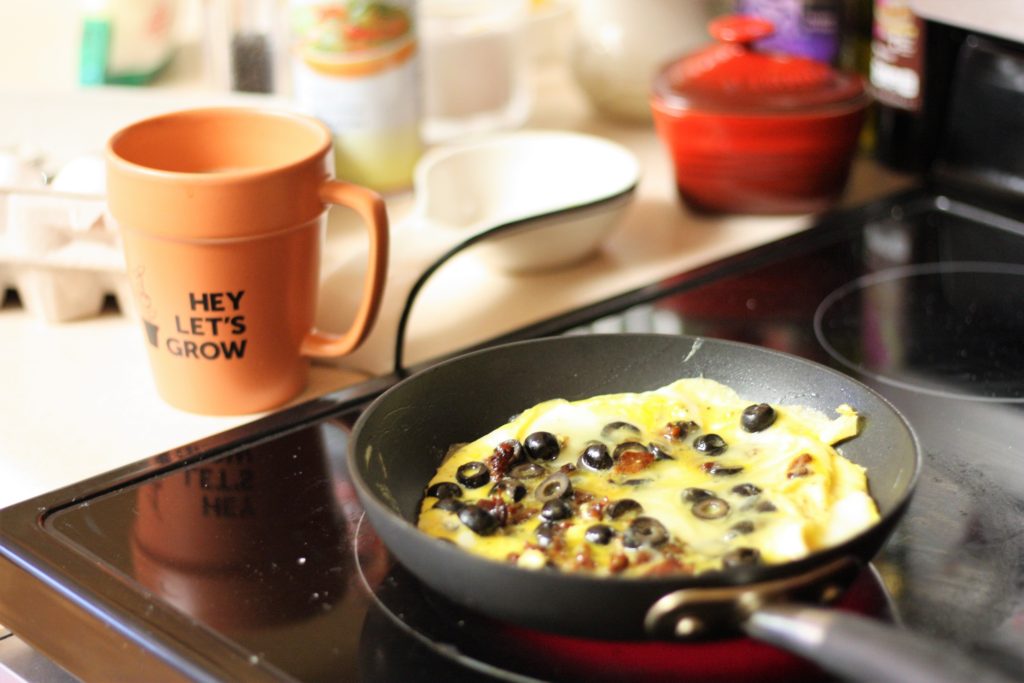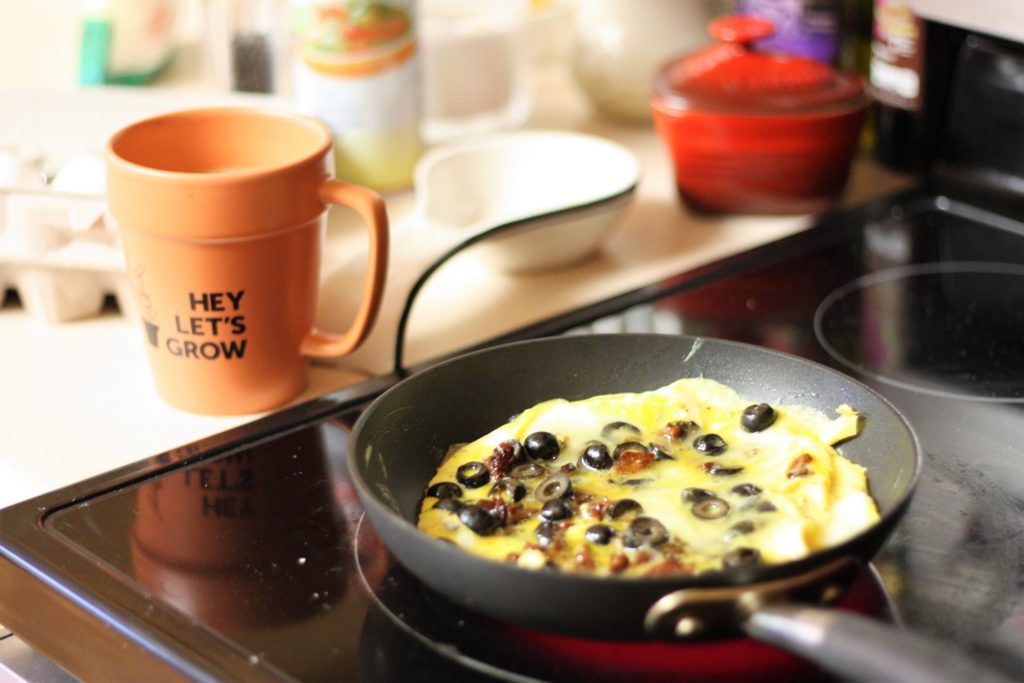 9 AM – Play Time! Today it was blocks. We're working on cleaning up one activity after another. Hattie always insists on building the giraffe that is on the side of the bag.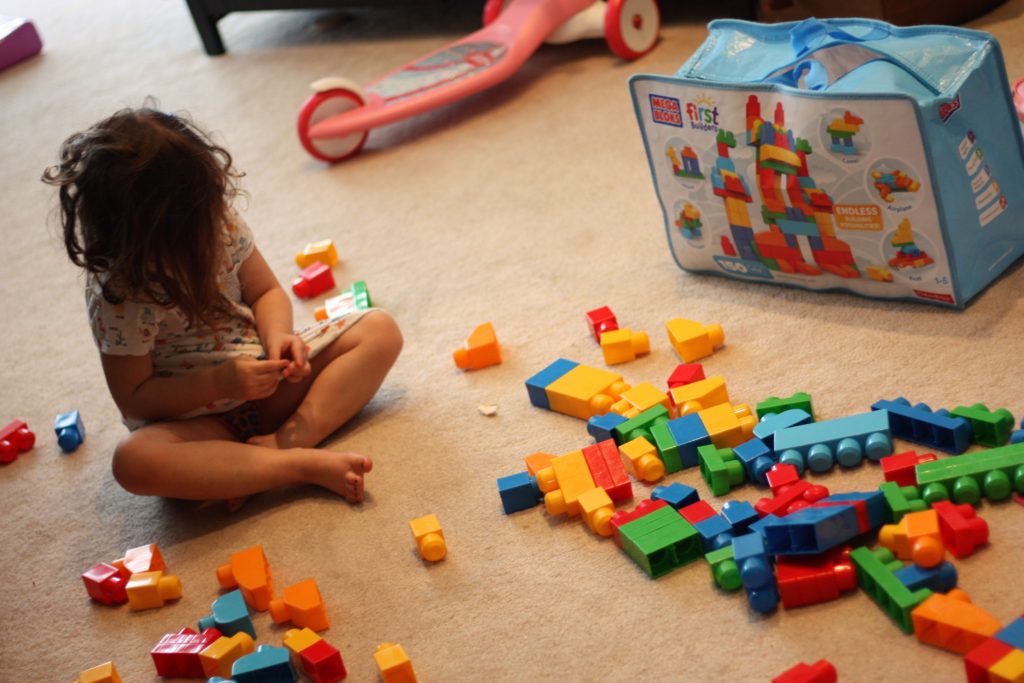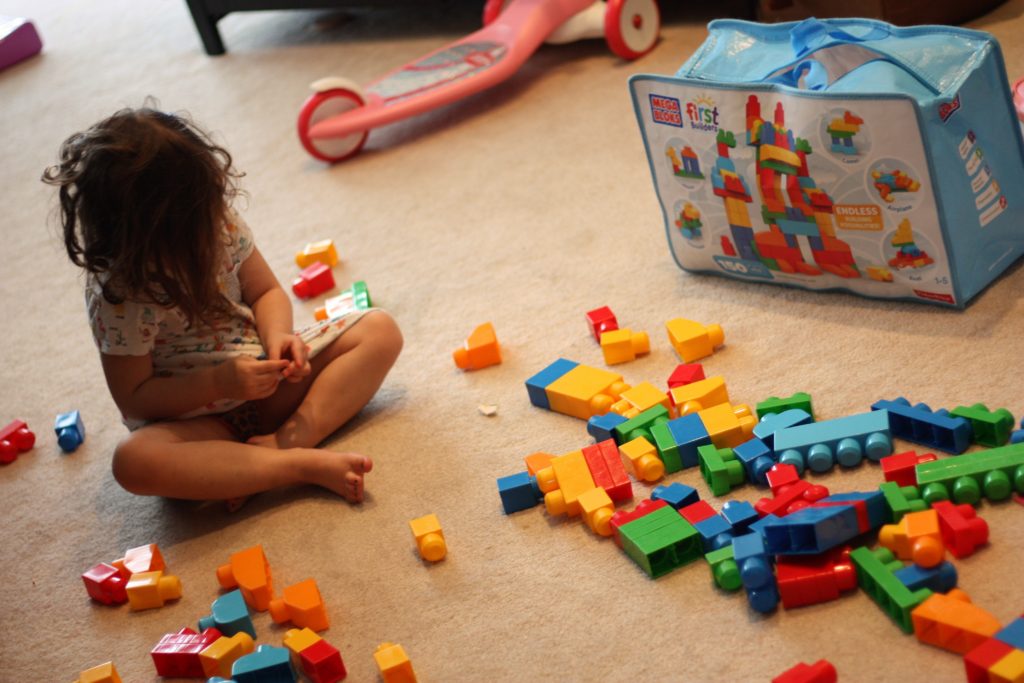 10 AM – I have a couple of blog posts due in the coming days and needed to snap some photos before the weather got questionable today. I did a shoot over the weekend and just didn't love how it turned out. When in doubt, do it again! Also, those glasses!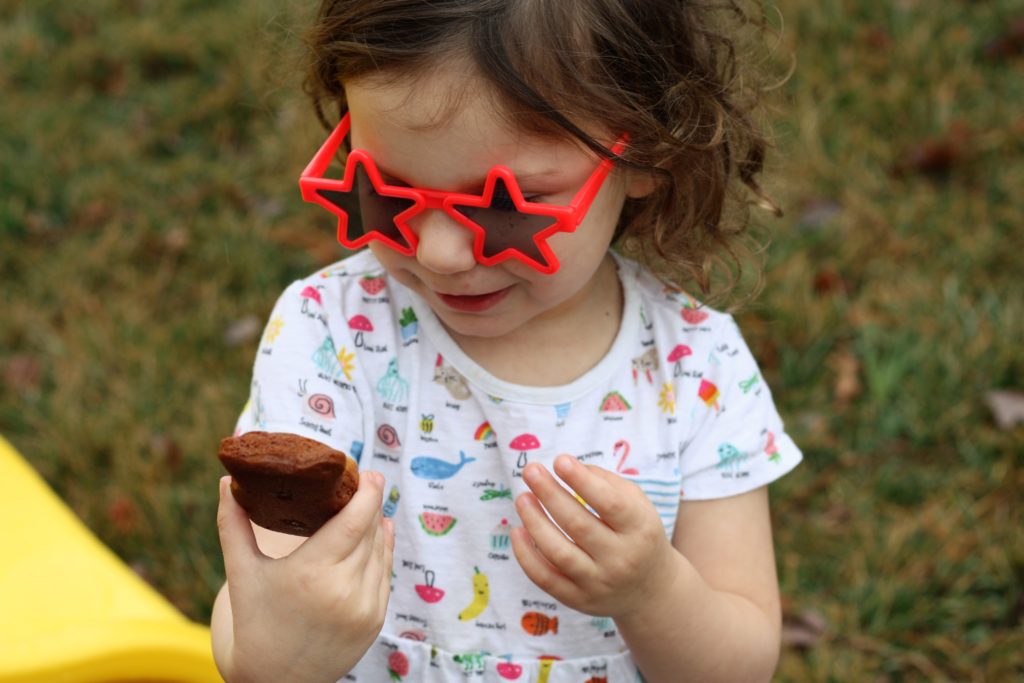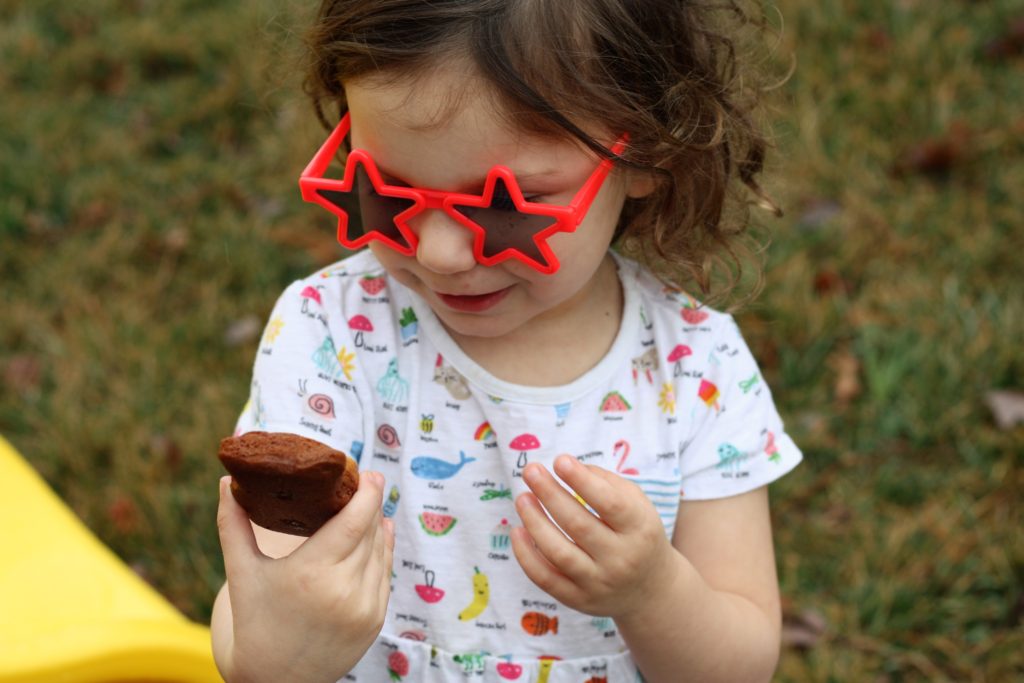 11 AM – Swim Time! I love out swimming classes. Everyone loves Miss H and today they really pushed her today. We're going to be taking a break from swimming in a month to focus on ballet and soccer, so I'm excited to see her development.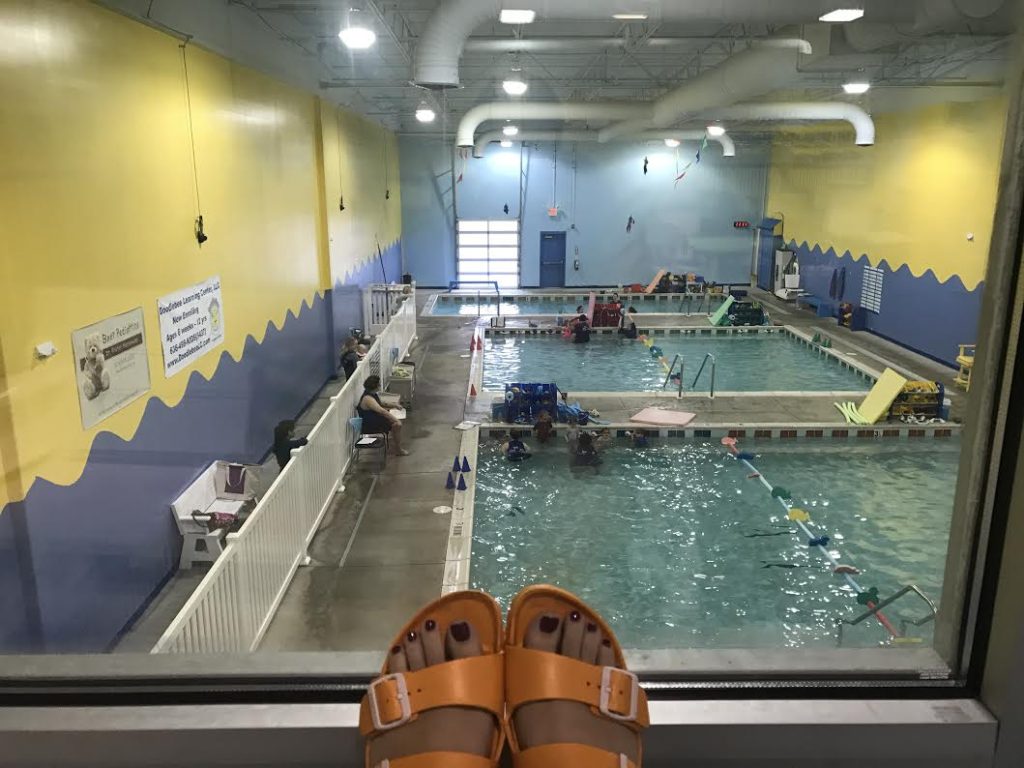 12 PM – Chick-Fila – After every swim class we hit the fastest Chick-Fil-A Drive through in town! We ordered the exact same thing every week. Definitely creatures of habit. Also, I'm apart of #chickfilamoms so I gotta help out the cause and support fun activities going on from a corporate level.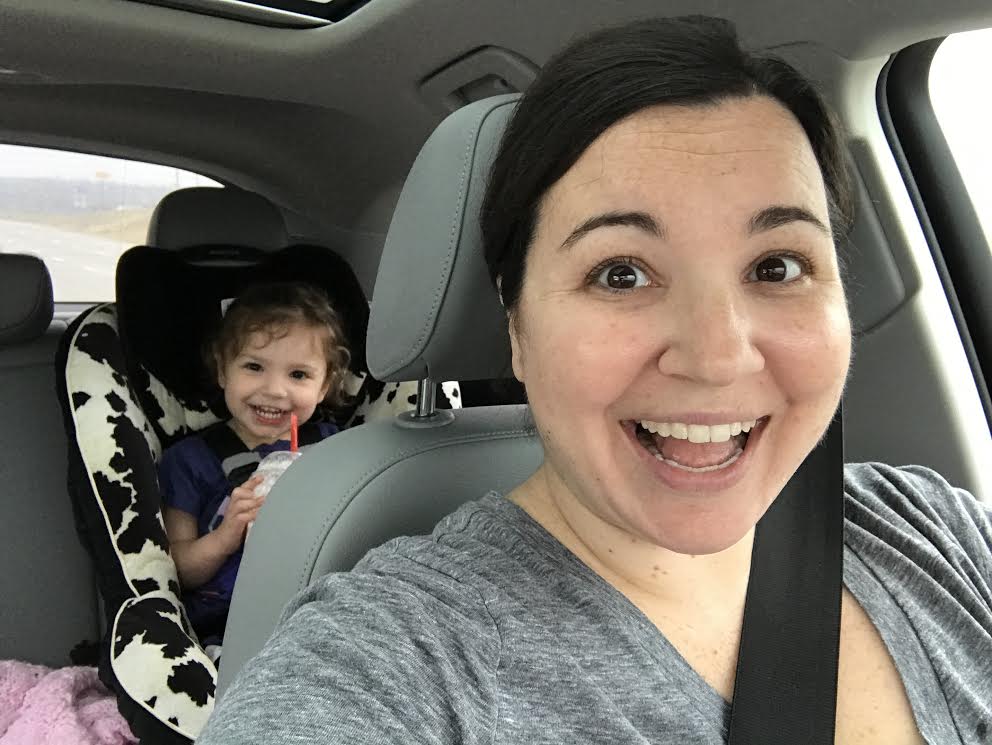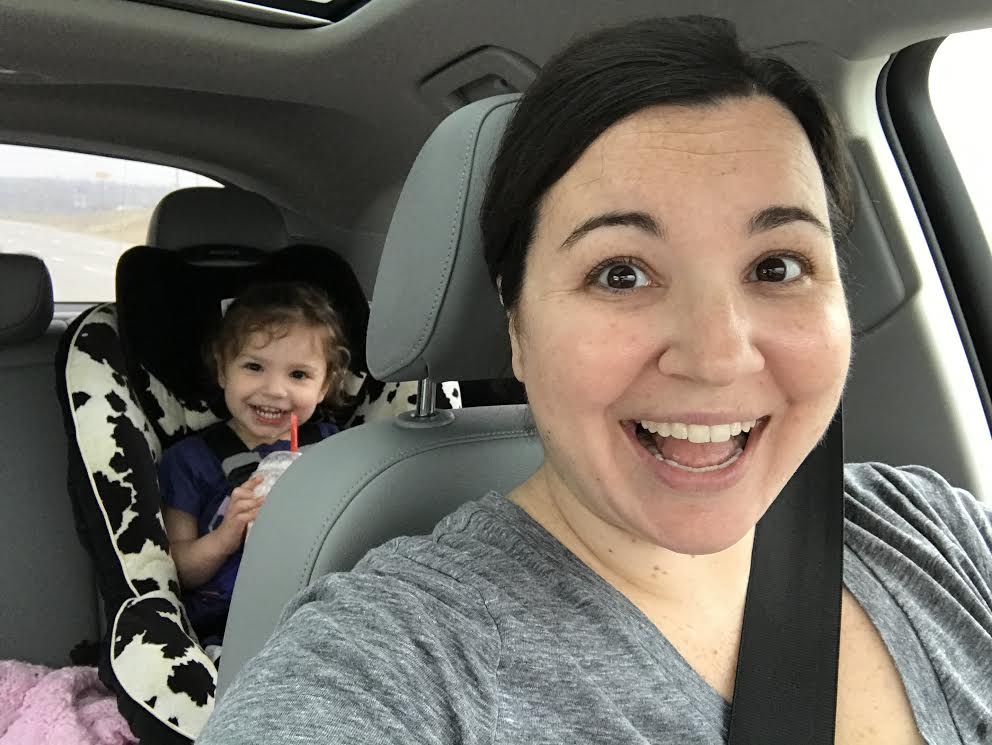 1 PM Snuggle Time! – It's so hit or miss if we nap these days. She does have 90 minutes of quiet time in her room everyday from 2-3:30. Frozen and Tangled have been on repeat at our house.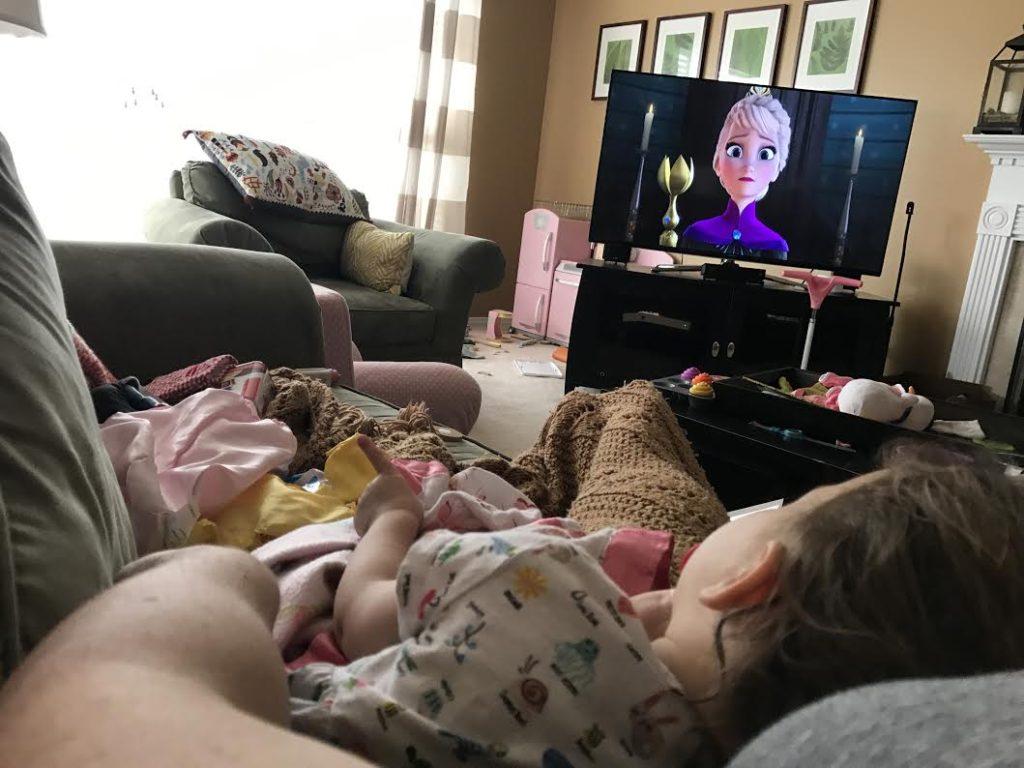 2 PM – Nap Time – Hello Mount Laundry Pile! An app needs to be invented to put clothes away. I was cleaning for the cleaning ladies who came 2 days later. Anyone else clean for the cleaning ladies? I'm also weird about them taking out bathroom trash. I feel bad about someone messing in my garbage. Also, I had a no nap Nancy, she just terrorized her room.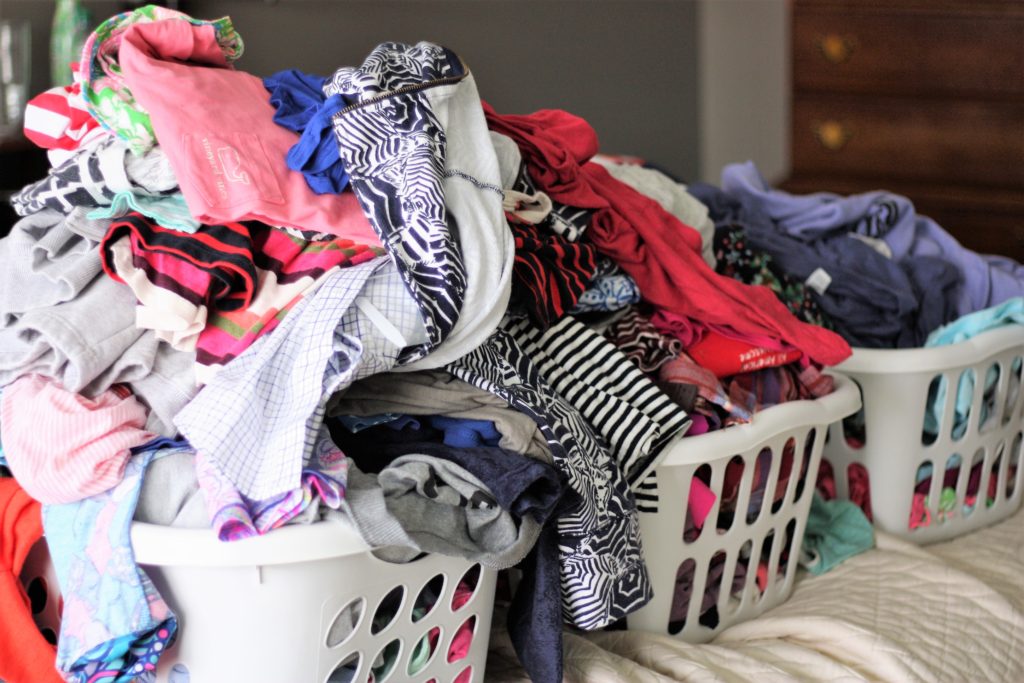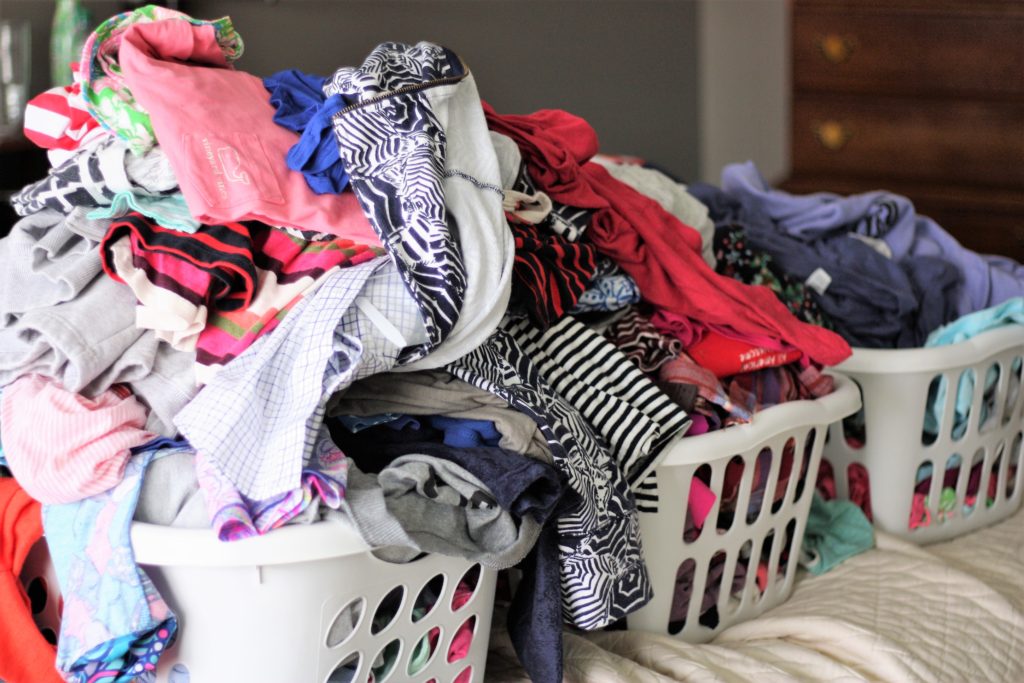 3 PM – Stamps. Miss is really into stamps, stickers and she got quite a bit for her birthday. It keeps her busy and contained for a bit while I can get dinner started.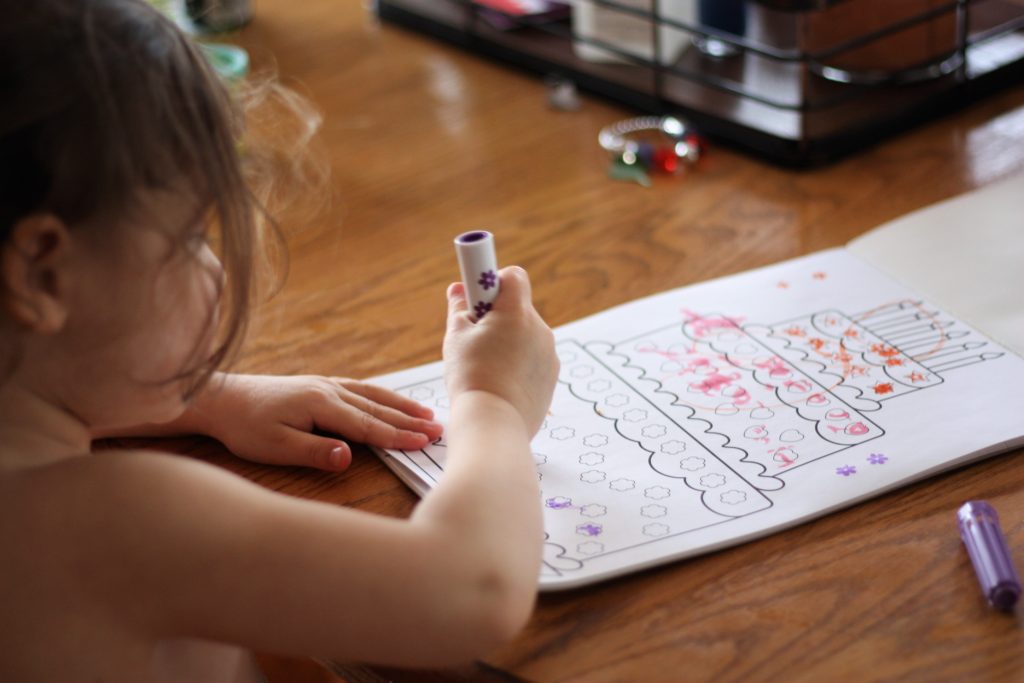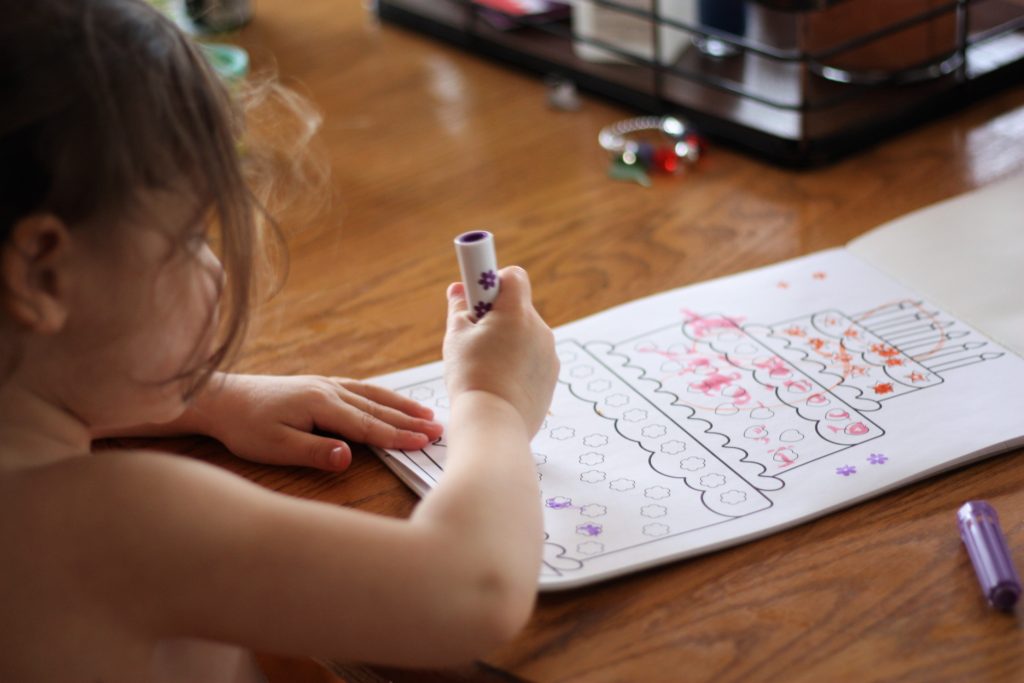 4 PM – Dinner – I'm keeping a pretty lean pantry & fridge as we are about to go into full on kitchen remodel construction. Tonight was an easy pasta skillet bake that I whipped up.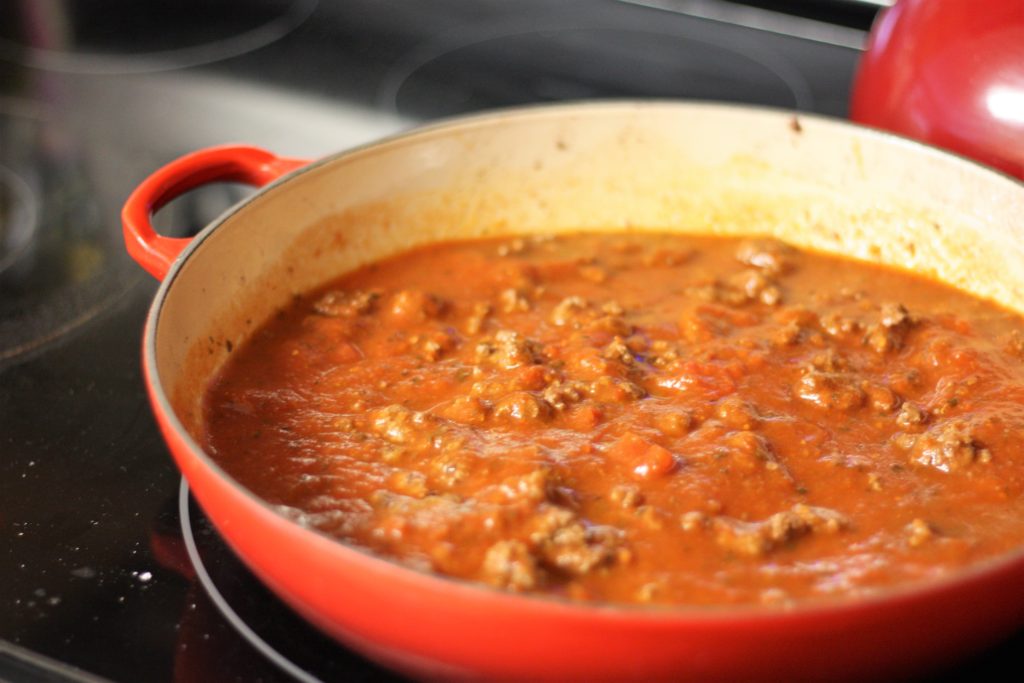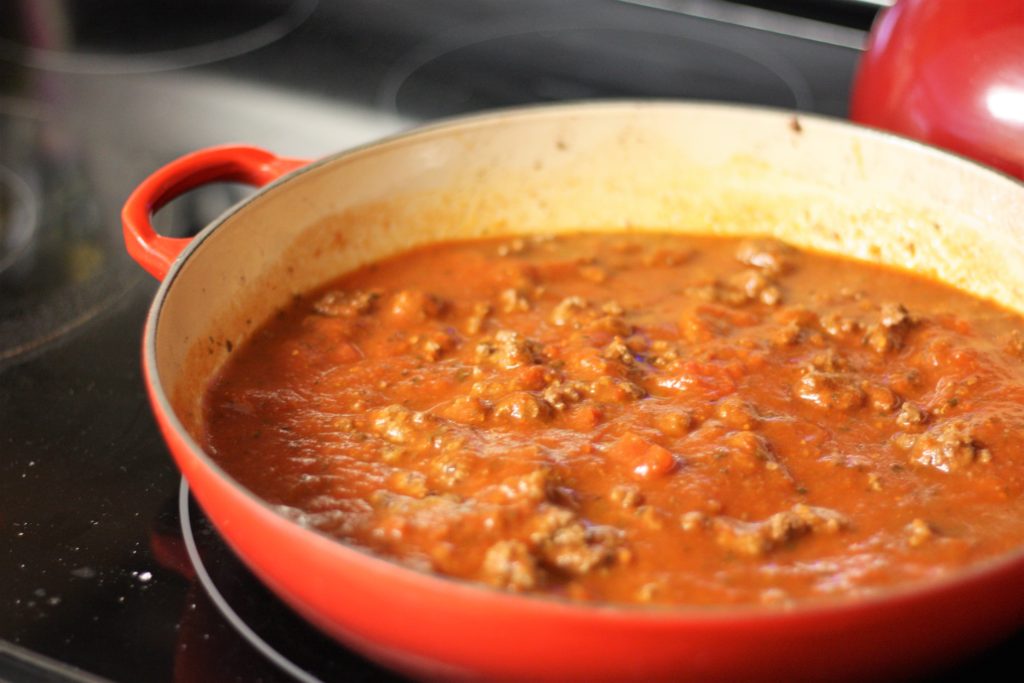 5 PM – Penny. Penny is our neighbors dog and she LOVES Hattie. She sits out in the backyard when it's nice looking in our kitchen window begging for Hattie to come out and play. We have a fence, so we'll invite Penny over to play. The girls just run all over the yard and it's the cutest thing. Don't mind that we have our own 11 year old dog. Penny is 2 and has grown up with Hattie. It's so fun to watch their relationship.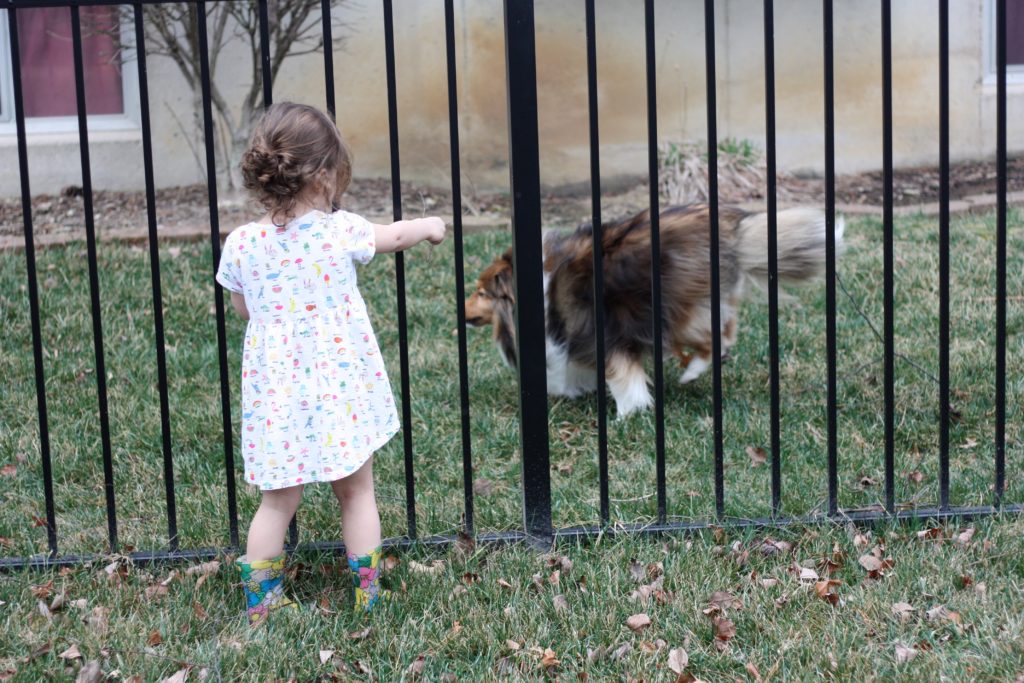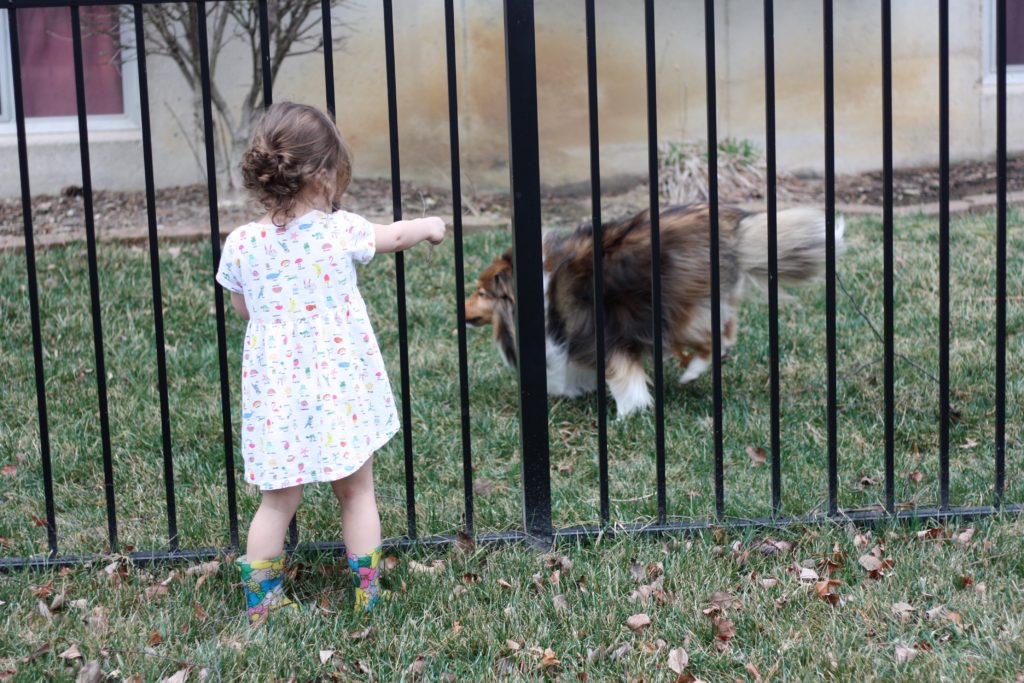 6 PM – Blog Time. Jeff came home early from work today and so we had dinner early. Usually we have dinner on the table at 6pm. I'm a little traditional in that sense. Since Hattie didn't nap today, Jeff offered to take her downstairs so I could have a little bit of quiet. He's so good to me like that. He can tell by the tone in my voice when he calls how the day has gone. Luckily, despite no nap she was great. I had just a bit of work to finish up on for a blog post due the next day. I have it all ready to go and let Jeff read it before I hit publish. I'm also overly critical of my work, but I'm not a writer by any means. I just write like a talk and it seems to work!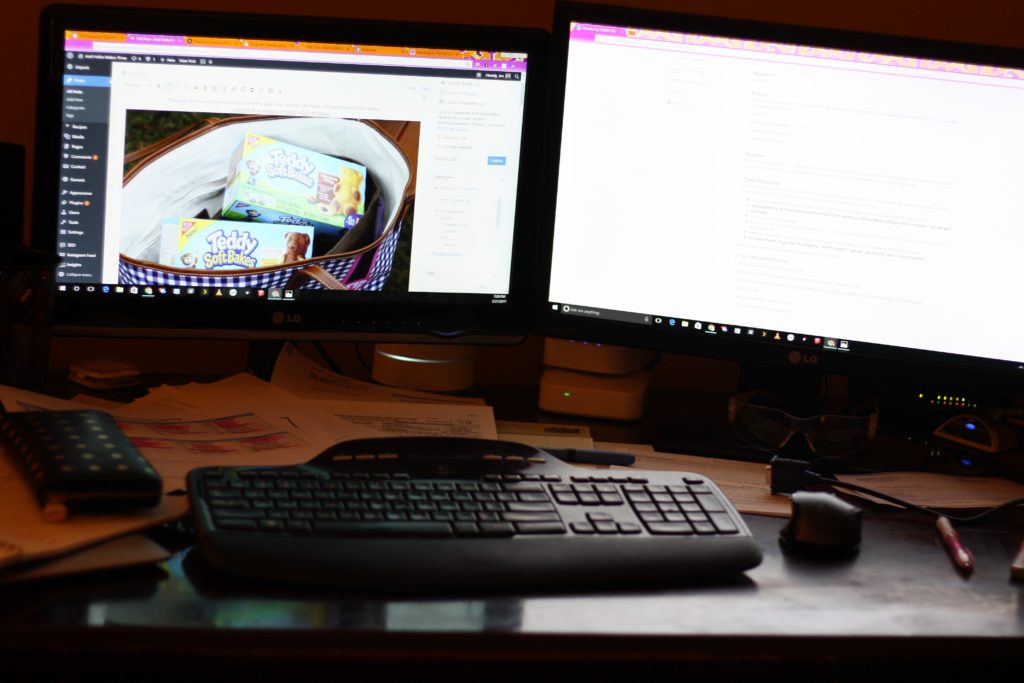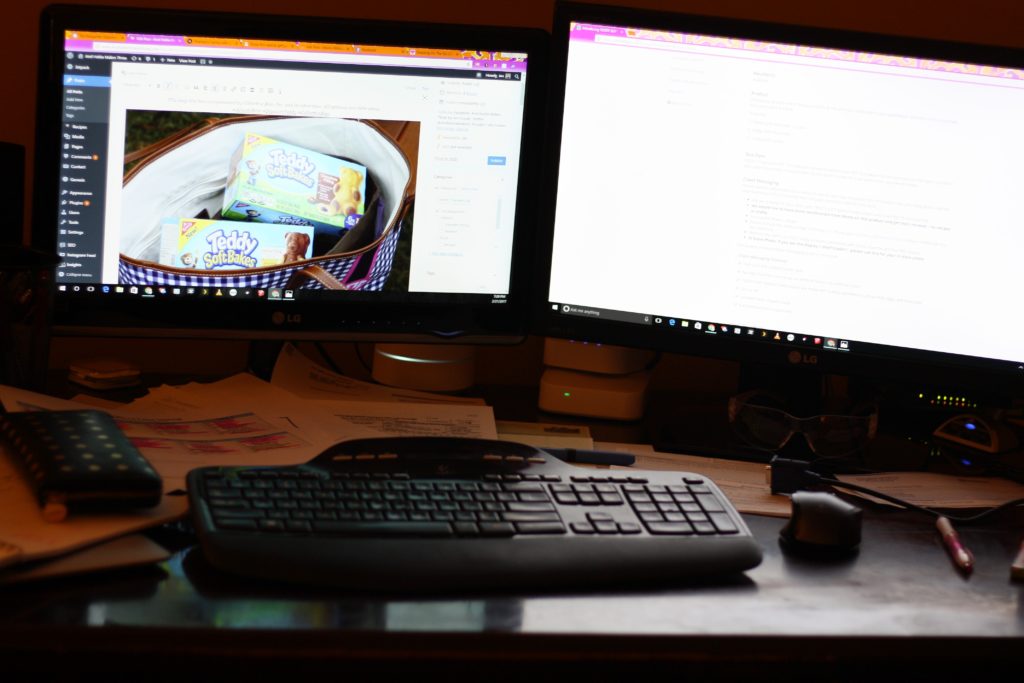 7 PM – Bed. Jeff always does bed time, and I have to get her bed prepped and jammies out. Since Hattie was born Jeff's always been on bath duty, it's their thing and I get to pick up, or check email. I get her out, get jammies on and then Jeff reads books and tucks her in. It's a pretty good set up we have. Then he usually goes for a run or works out and I veg on the couch. By this point I'm toast.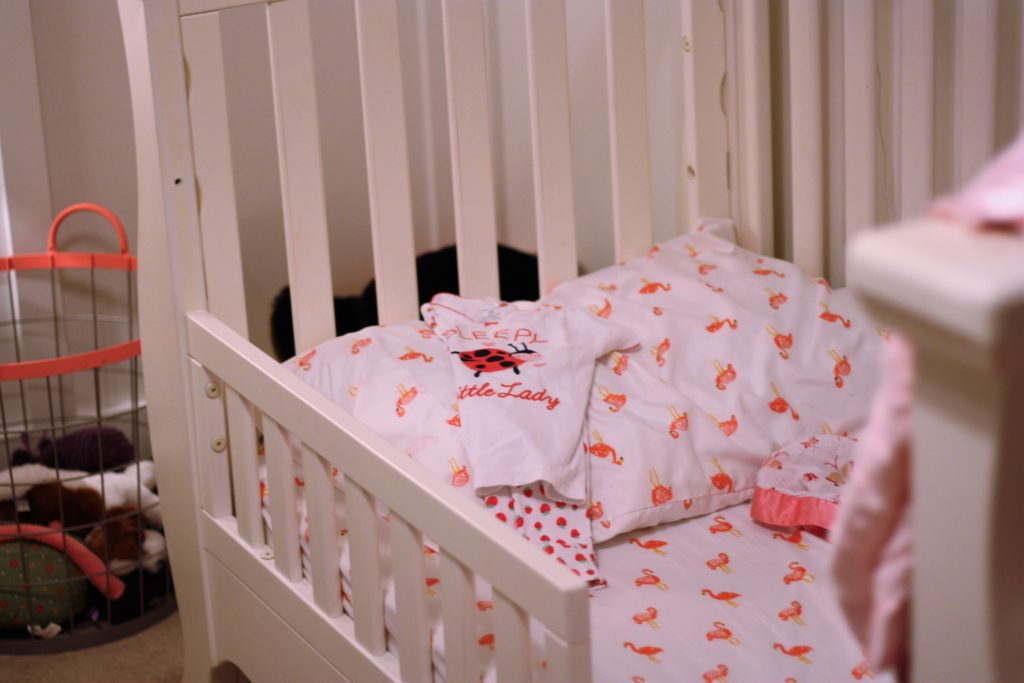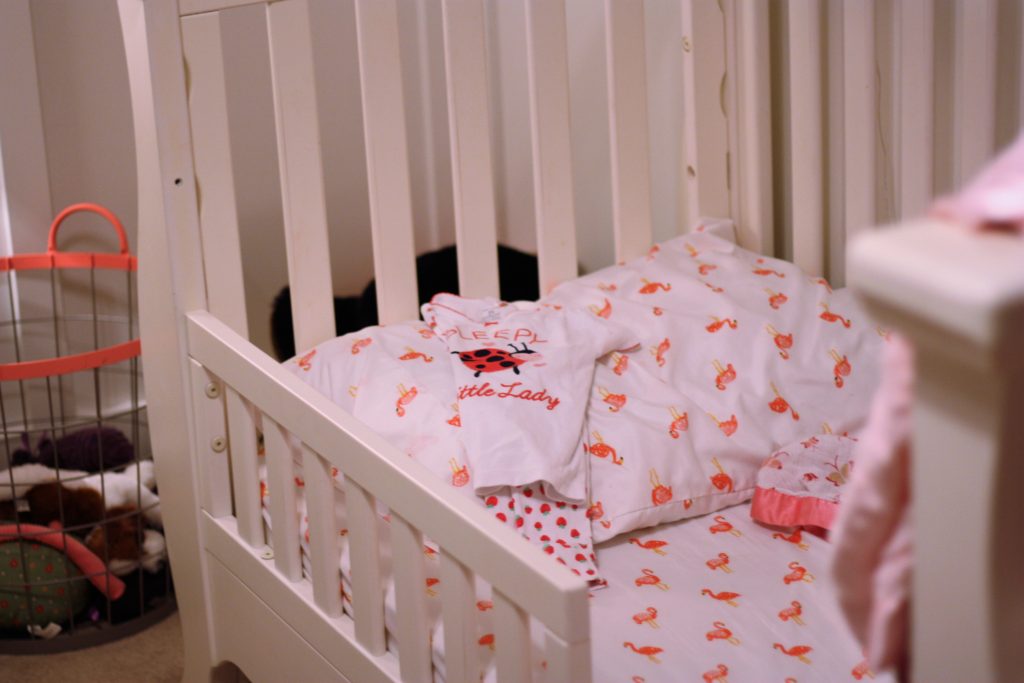 8 PM – Wine:30. I used to be the solo wine drinker in the house and lately Jeff's really gotten into wine. Some nights we like to just pop a bottle and chat. Not tonight though – it's THIS IS US night! We don't wait because the internet is full of spoilers, so we wait about 30 minutes into it to watch. We detest commercials around here!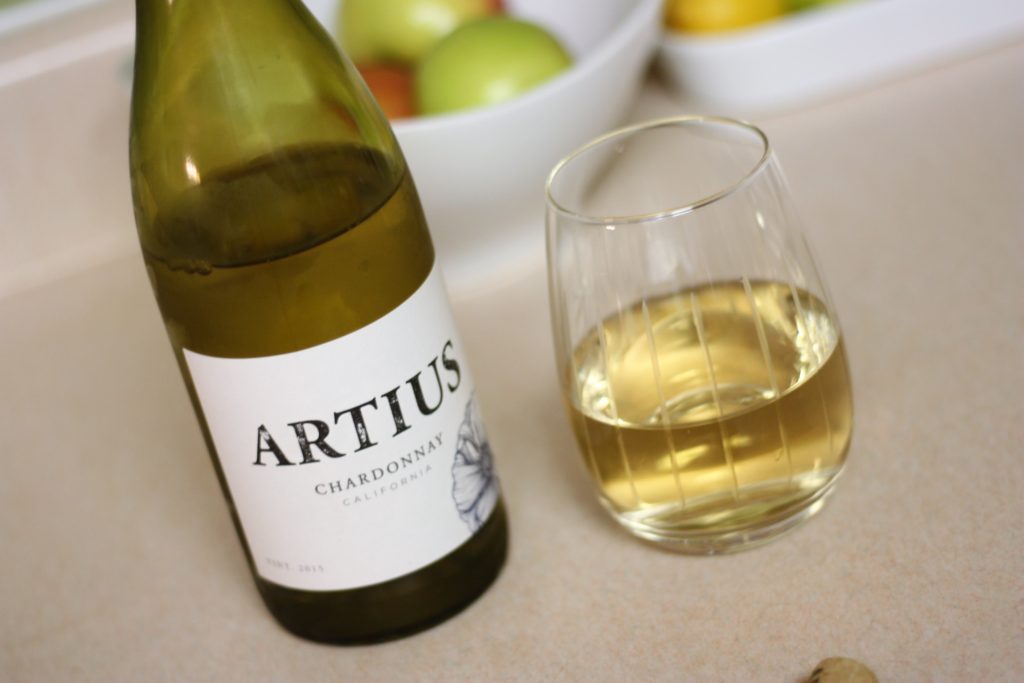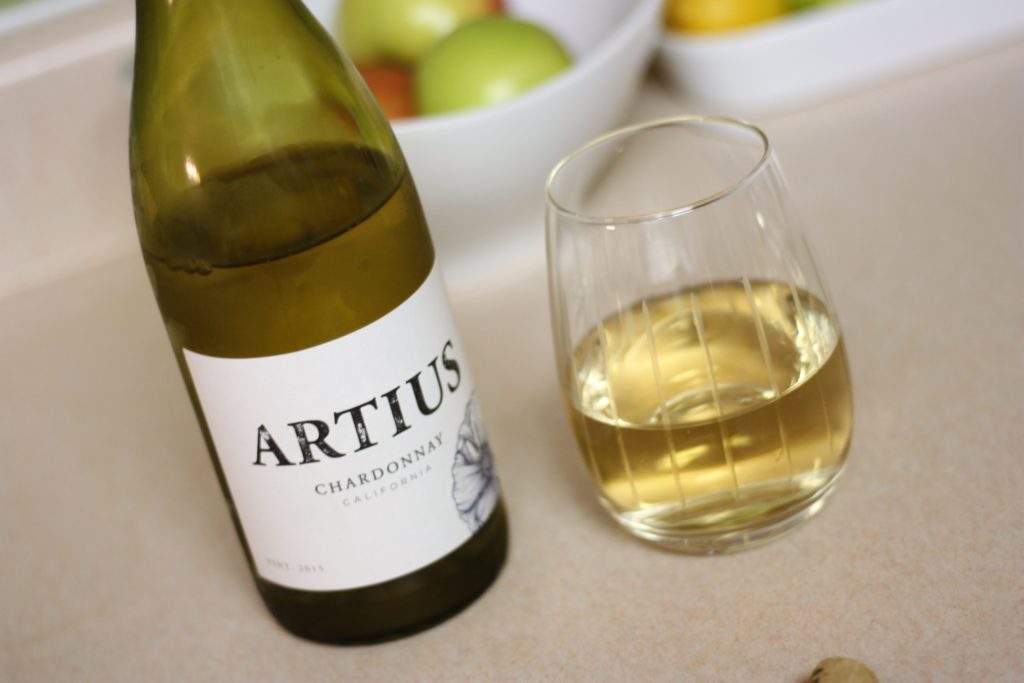 9 PM – This is Us & Bed. Well, I can't show you a photo of this because I was all out Oprah ugly cry here. No one wants to see that. I'm usually in bed before 10 and watch the news and then lights out at 10:17. I watch the weather and then I'm off to sleep!
So that was our rather exciting day! Truly a typical day for us. Lots of playing, lots of laughs and extra snuggles. I'll take those snuggles any day and that's what makes being a stay at home mom all worth it.