Disclosure: This post was sponsored by Rubbermaid through their partnership with POPSUGAR. While I was compensated by POPSUGAR to write a post about LunchBlox, all opinions are my own.
Summer may have just begun, but with the way time flies, school starting back is just around the corner. I know, I know, we are only a couple of weeks into summer and heat and all things fun and you do not want to think about school. But you and I both know it will sneak up on you before you know it!
One thing I always prepare for when school is starting is packing yummy but healthy lunches for my kids. It is so important to fuel our kids with good food while they are learning, but in a world full of junk food it is sometimes hard to convince them that healthy is better.
So, in order to get the kiddos interested in what they are eating I figured it was time to get creative with our Back- to- School Healthy Lunch Ideas this year.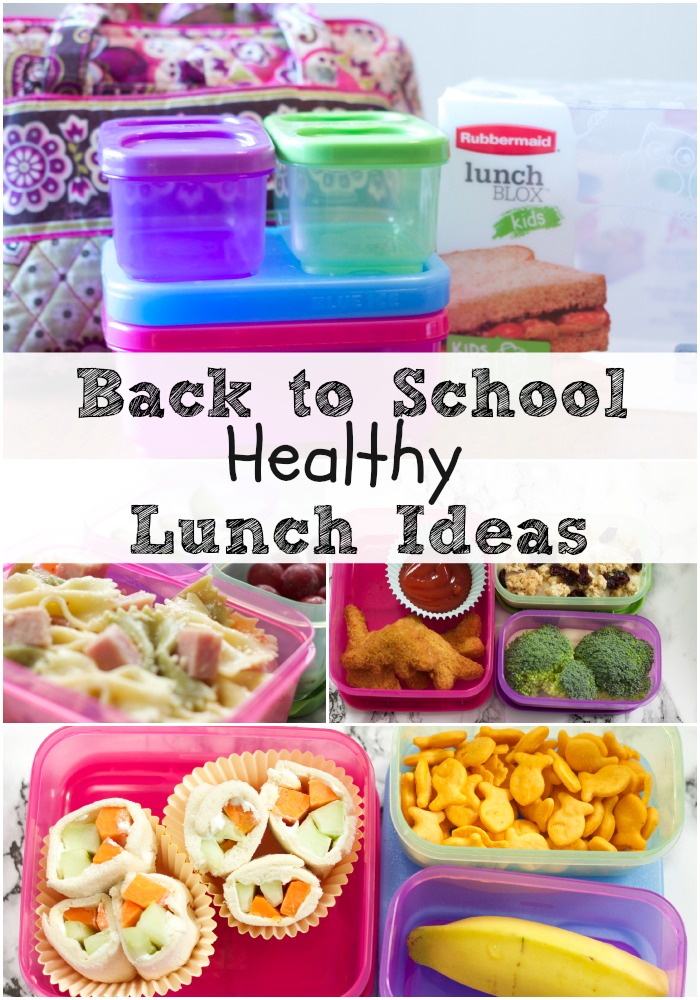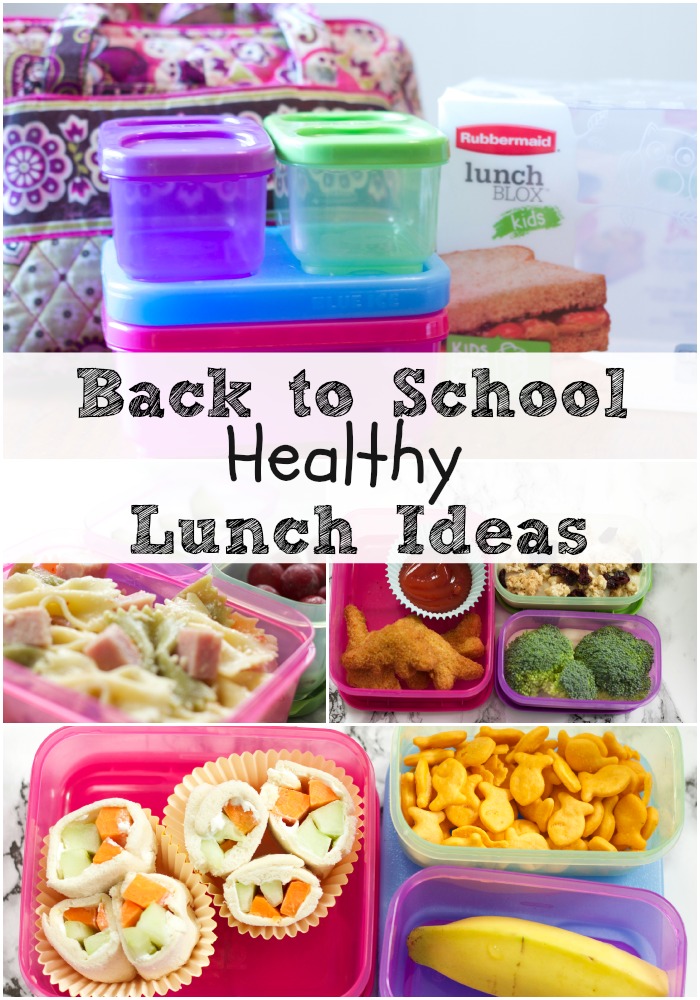 The best way to get kids excited about what they eat is to get them involved. So, this year we will use these 3 easy steps to do just that….
1.Have them help with meal planning:
We will spend a few minutes on Sunday deciding what we will eat for lunches the next week and plan it out. They will get to choose their main dish, side and fruit/veggie for each day.
2.Make packing Fun:
I recently came across these AMAZING lunch containers, Rubbermaid LunchBlox. You guys, these are amazing. I have used several bento containers in the past and these are the best. They are not only colorful and cute but they provide just the right amount of storage for each menu item, they fit together perfectly, and (my favorite part) they come with a Blue Ice pack that actually snaps onto the containers to keep your food cold. These are a must!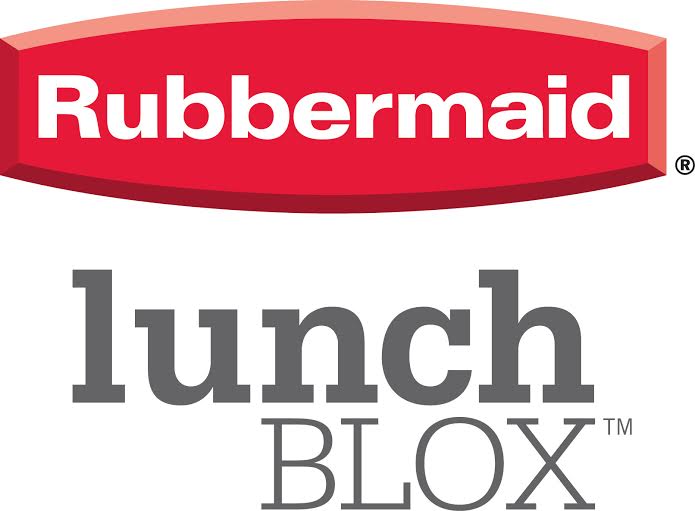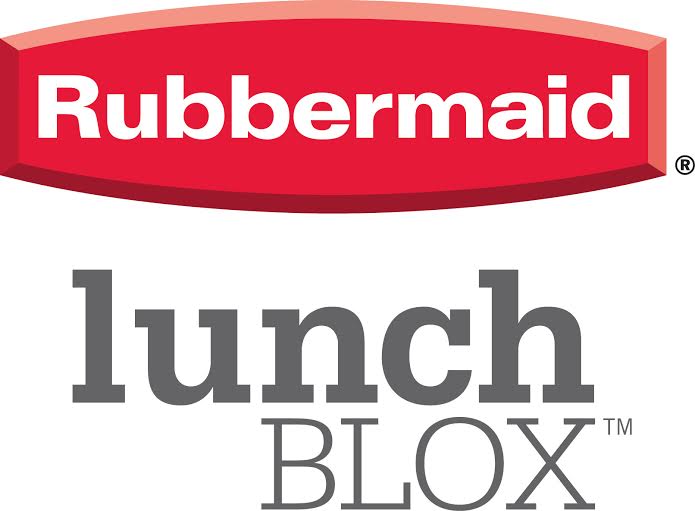 3. Add fun Treats:
If your kids are like mine, they love a good surprise. This year I plan to leave little surprises here and there to make lunch time more fun. Whether it is a cookie or a new pencil, putting something extra in there always makes them feel thought of and loved.
Looking for yummy ideas to add to your meal plan? Here are some that we came up with that my kids are excited about.

Bow Tie Pasta with Ham and Sides:
Add some zesty Italian dressing and Parmesan cheese to some colorful bow tie pasta and cubed ham. Mix well and put in your large pink container. For this day, we paired our pasta with grapes and cucumbers. Make your cucumbers look extra fancy and the kids will gobble it up. What I love about the LunchBlox for this lunch is that I can snap the ice in between the large container and the smaller ones and keep everything fresh and ready to eat!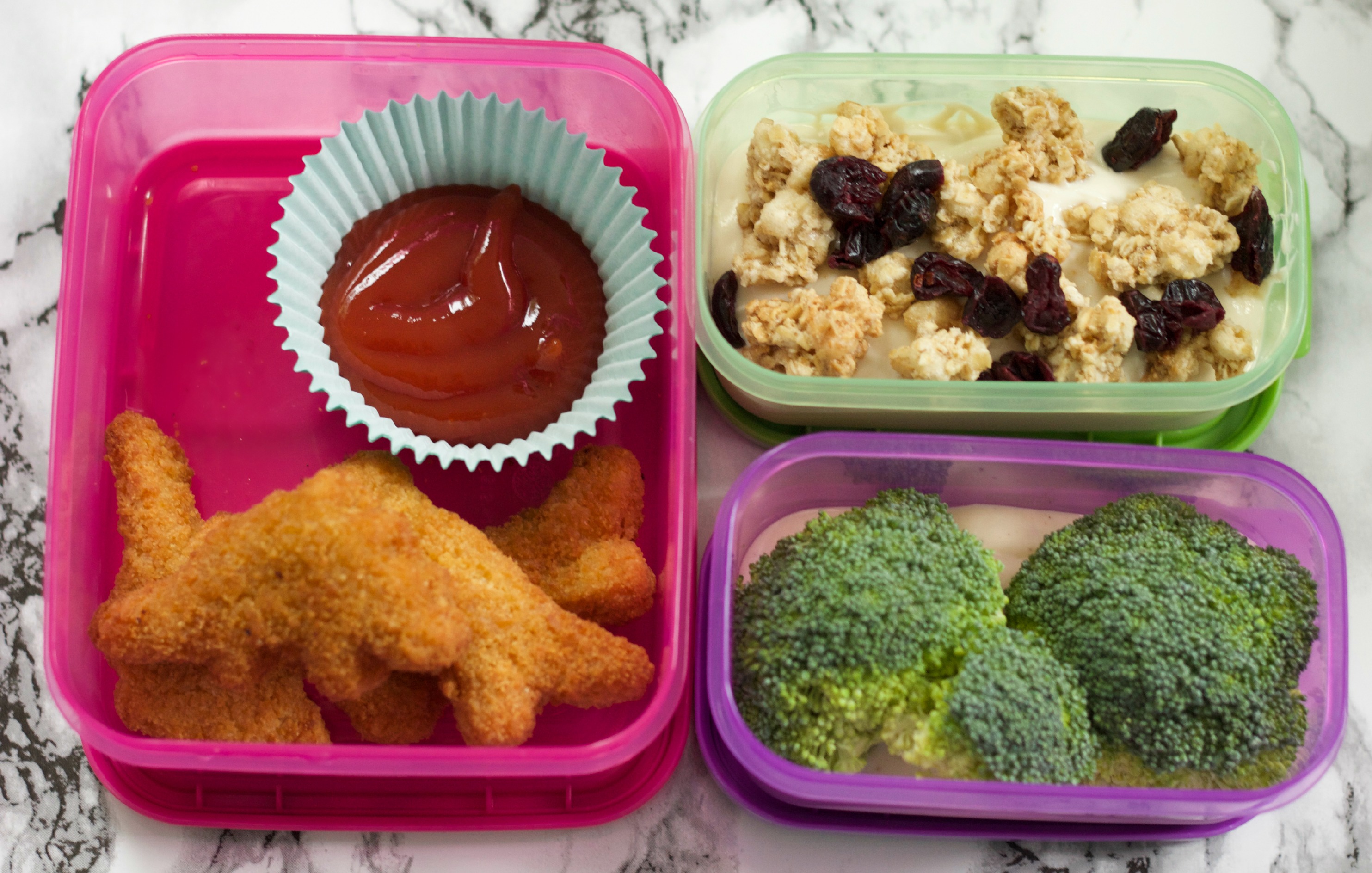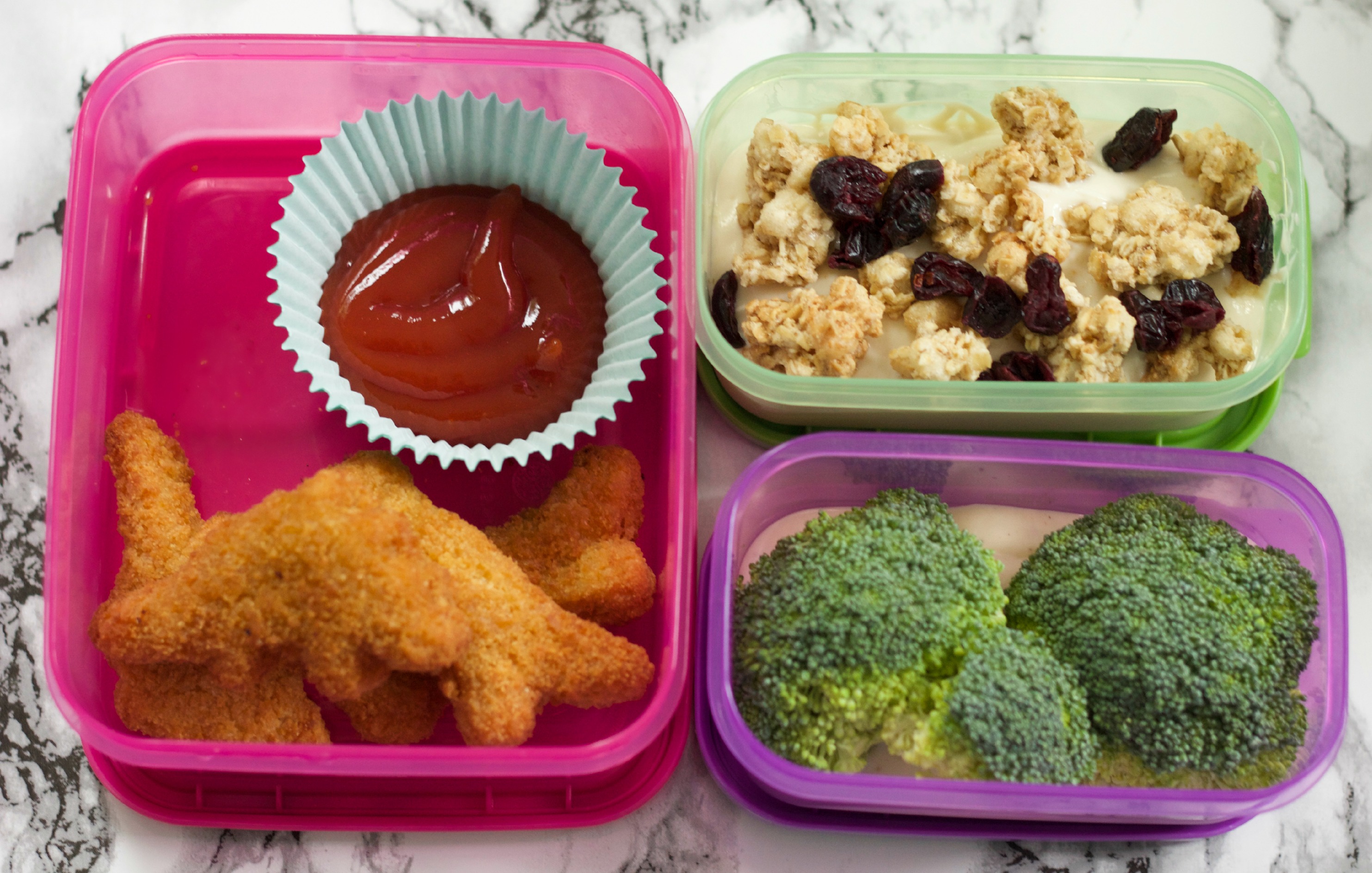 Dinosaur Chicken Nuggets with Broccoli Trees and a Yogurt Parfait:
What kid does not love dinosaur chicken nuggets? And, what better way to get your kids to eat veggies than to call them something fun. Use your container for double duty and put your dip in the bottom to stand your trees up. The kids will love it. Put some yummy yogurt in your last container with granola and dried fruit. This lunch is going to be a favorite around our house!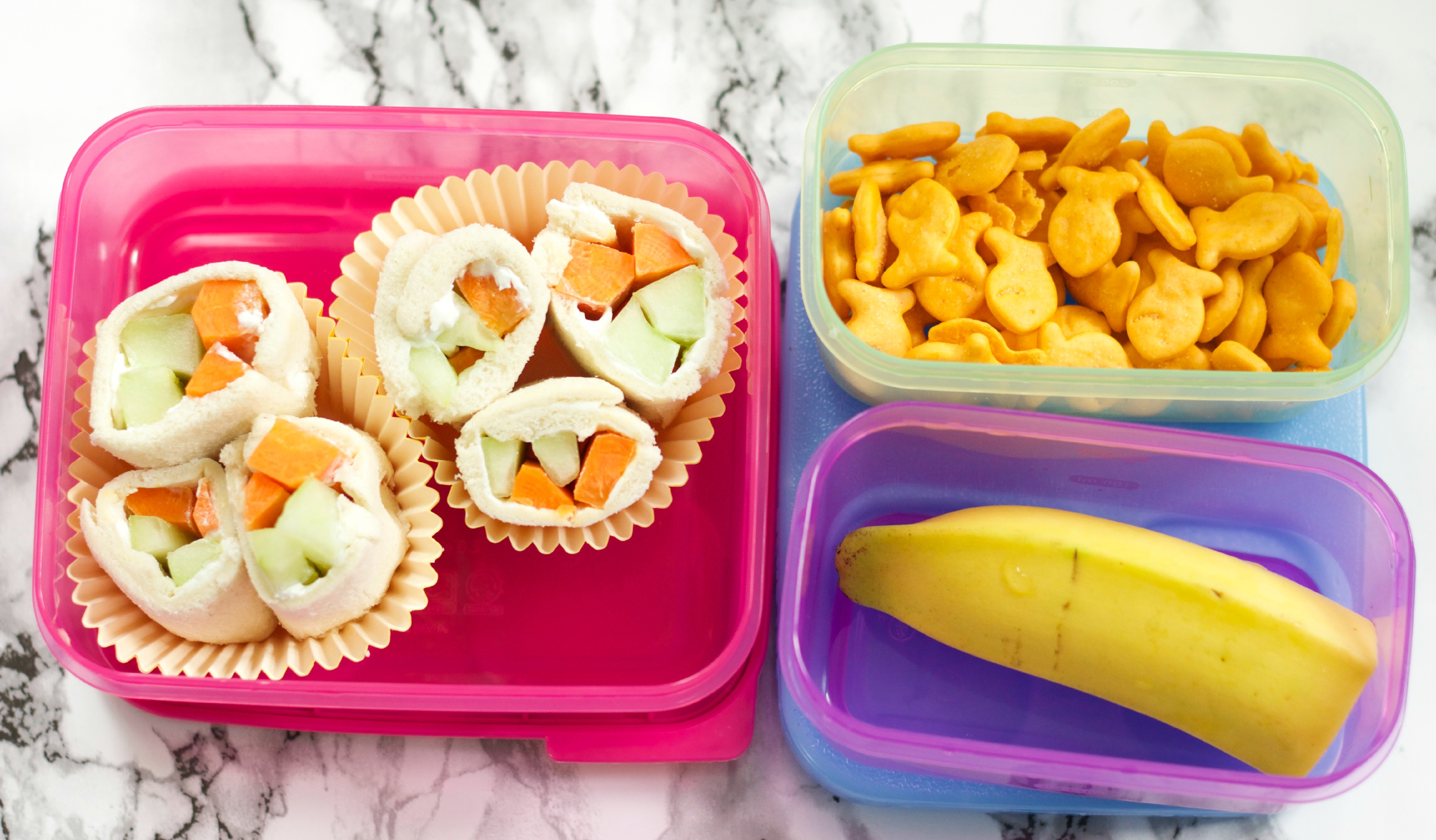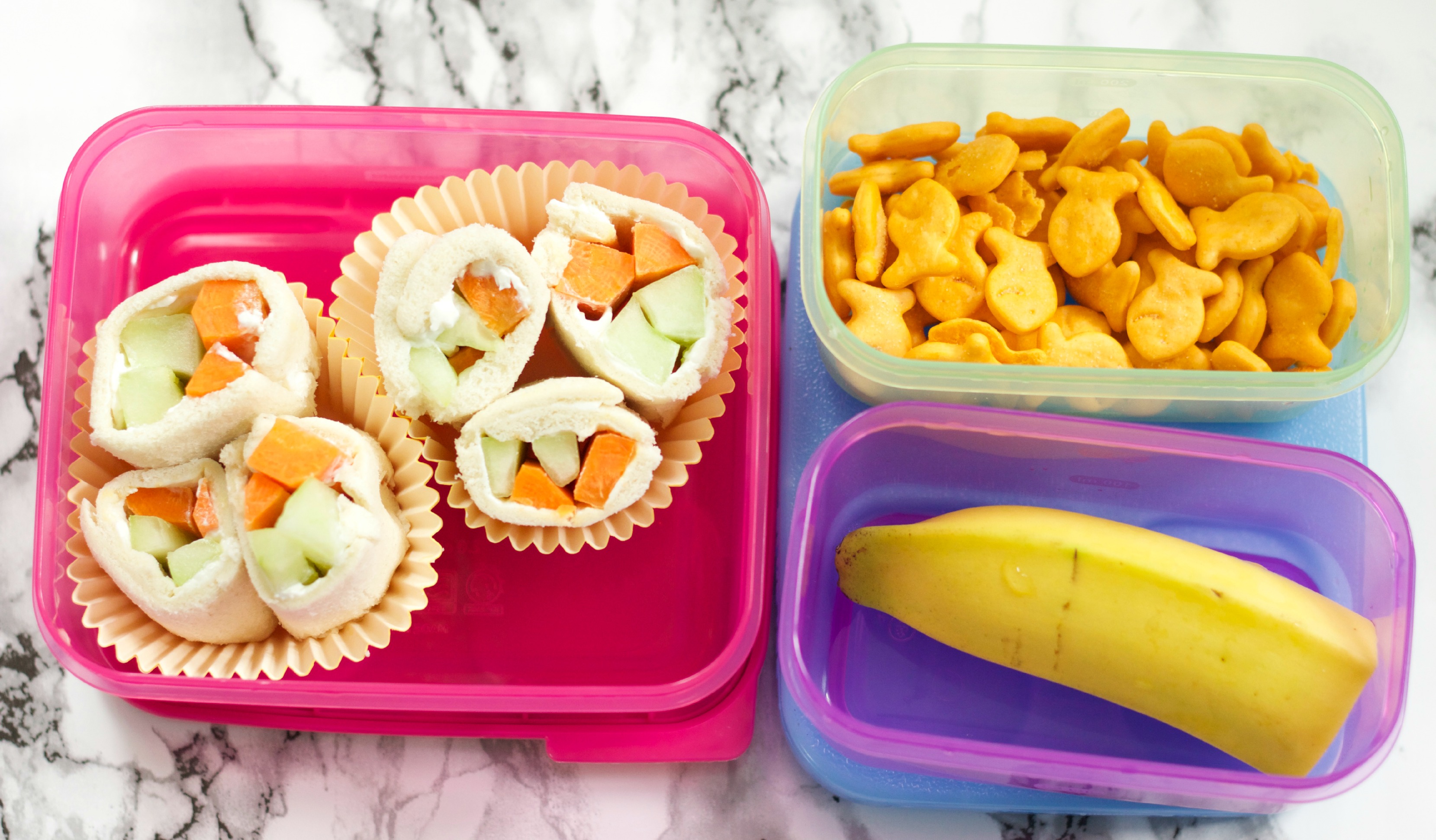 Vegetable "Sushi" with Goldfish and a Banana:
This little recipe is so easy and something the kids can help with. Just roll out your bread with a rolling pin, spread with cream cheese, place your cucumber and carrot sticks in your bread and roll. Once rolled, cut into "sushi" pieces. Talk about a creative way to get your kiddos to eat their veggies. Add some Goldfish because what goes better with "sushi" than fish. Add a banana and you are good to go! Just slice your banana in half and leave the peel on to ensure it is not brown by the time lunch comes around.
Getting your kids to eat healthy is something all moms struggle with but when you make it creative and fun they are more likely to jump on board.
What are some of your tips to keep lunches fun and healthy for your kids?