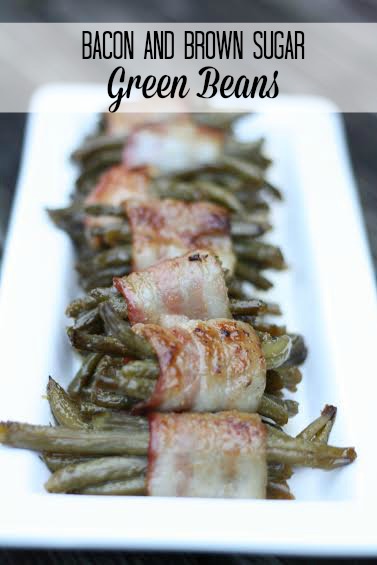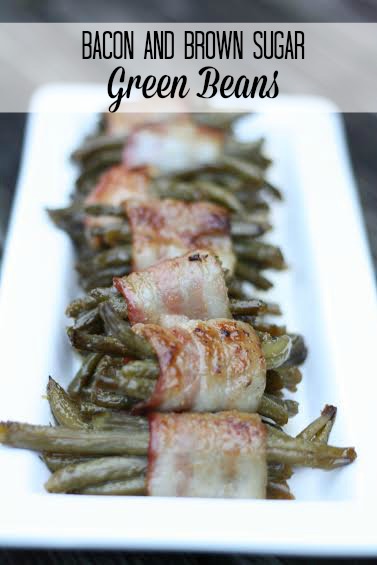 We are only a couple weeks away and Thanksgiving will be here! I have been waiting to share my favorite Bacon and Brown Sugar Green Beans with you.
I am all about a great turkey but give me some good ole mashed potatoes, broccoli rice casserole and these green beans and I am in Thanksgiving heaven!
If you are searching for healthy you have come to wrong place. These green beans are full of butter, brown sugar and BACON. Bacon, nough said.
These little gems are like candy and will be gone as soon as they hit the table and will not disappoint!
Bacon and Brown Sugar Green Beans
Ingredients:
3 Cans of Whole Green Beans
1/3 Cup Brown Sugar
1 1/2 sticks melted butter
2 Tablespoons Soy Sauce
6 Slices of Bacon Cut in Half
2 Teaspoons Garlic Salt
Directions:
Drain all green beans and set aside to bundle. Create bunches of green beans, 7-8 per bunch, and wrap with 1 half slice of bacon and place face down in baking dish.
Next, in a small bowl mix melted butter, brown sugar, soy sauce and garlic salt. Make sure that all is combined well and that brown sugar starts to dissolve.
Once mixed well pour over green beans. Cover the dish with foil and let marinate overnight.
The next day, preheat the over to 425 degrees. Bake beans for 30 minutes or until bacon starts to crisp.
Serve warm and enjoy!