It's one of the questions parents find themselves asking often….
"When are we ready for another baby".
In my situation, I came into my marriage with a child. Madisyn was five when Will and I got married and it was a hot minute after saying I do (aka a month and a half later) that I became pregnant with Megan.
The second we told Madisyn we were going to have a baby, I wondered what her relationship with her new sibling would look like. Would they be best friends? Was a 6 year age gap going to be too much?
The answer is Yes.
To both questions.
Yes my girls are best friends, but we are breaking into new territory where the 6 year age gap is starting to become an issue.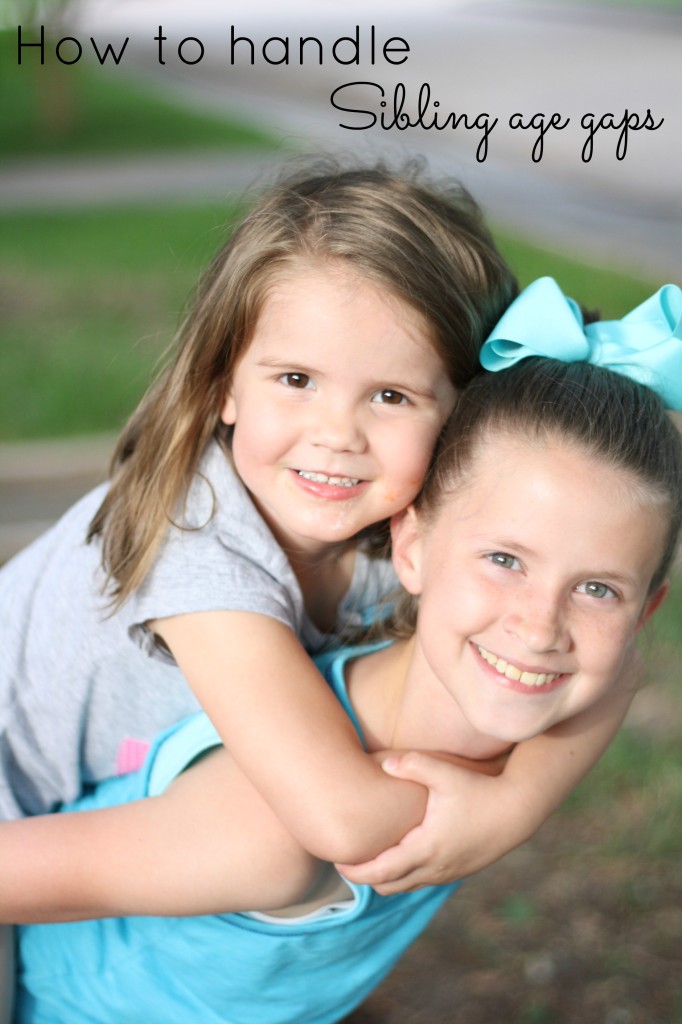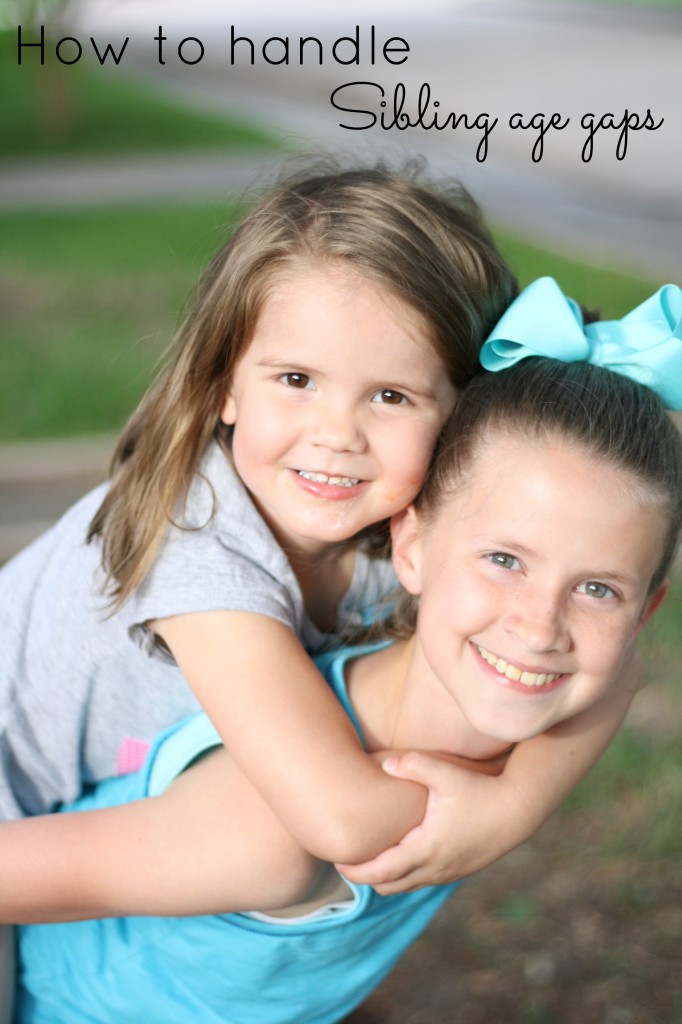 Now that Madisyn is a preteen and Megan is still in PreK, things are starting to get a bit tricky.
They have always played well together and Madisyn is a big help, but we are reaching a point where play time, TV shows and even taking baths together are getting a little harder.
Trying to find the balance to allow sibling time, plus one on one time where each girl can share things that are important and age appropriate is hard. Especially with two little boys thrown into the mix as well.
I find that lately Megan will gravitate more to the twins for play 1) becuase she gets to be the big sister and boss them around and 2) they are much closer in age to her (a 2.5 year age difference) and still love imaginative play and of course 3) they are the ones home with her while big sister is off at school.
While I am excited for Megan's new relationship with her brothers, I struggle with what things I should be doing to foster a better relationship between my girls. I struggle with finding a balance, which is the story of my life.
I also think to myself about all the friends I know that have had sisters close in their age who say they couldn't stand each other when they were young, but now that they are adults they are best friends.
What if my girls aren't best friends until they are older? Will that be the worst thing in the world??
I am not quite sure if there is any "magic number" for perfect age spacing between sibling.
I suppose like with most situations  involving young children, it is all up to how the parents handle it.
Which is why I am seeking the help of you fine people…….
Tell me, what is the age gap in between your kiddos and how do you foster the relationship between them?
How do you cut out alone time for each of your children? Especially those of you with larger families.
And most of all, please tell me I am not the only mama who struggles with all this.
And if I am….
Lie to me.