Let me the very first to wish you a very Happy National Coffee Month! A WHOLE month dedicated to coffee. Let us all rejoice and sing together! Let us celebrate the one thing that can help us moms adult everyday. Goodness, there are some days I wish I could just drink my coffee straight from the carafe! Tell me I'm not alone.
This year to help celebrate this sacred holiday we combined coffee with wait for it….ice cream! We created a Caramel Coffee and Ice Cream Float. It is literally the holy grail of deliciousness!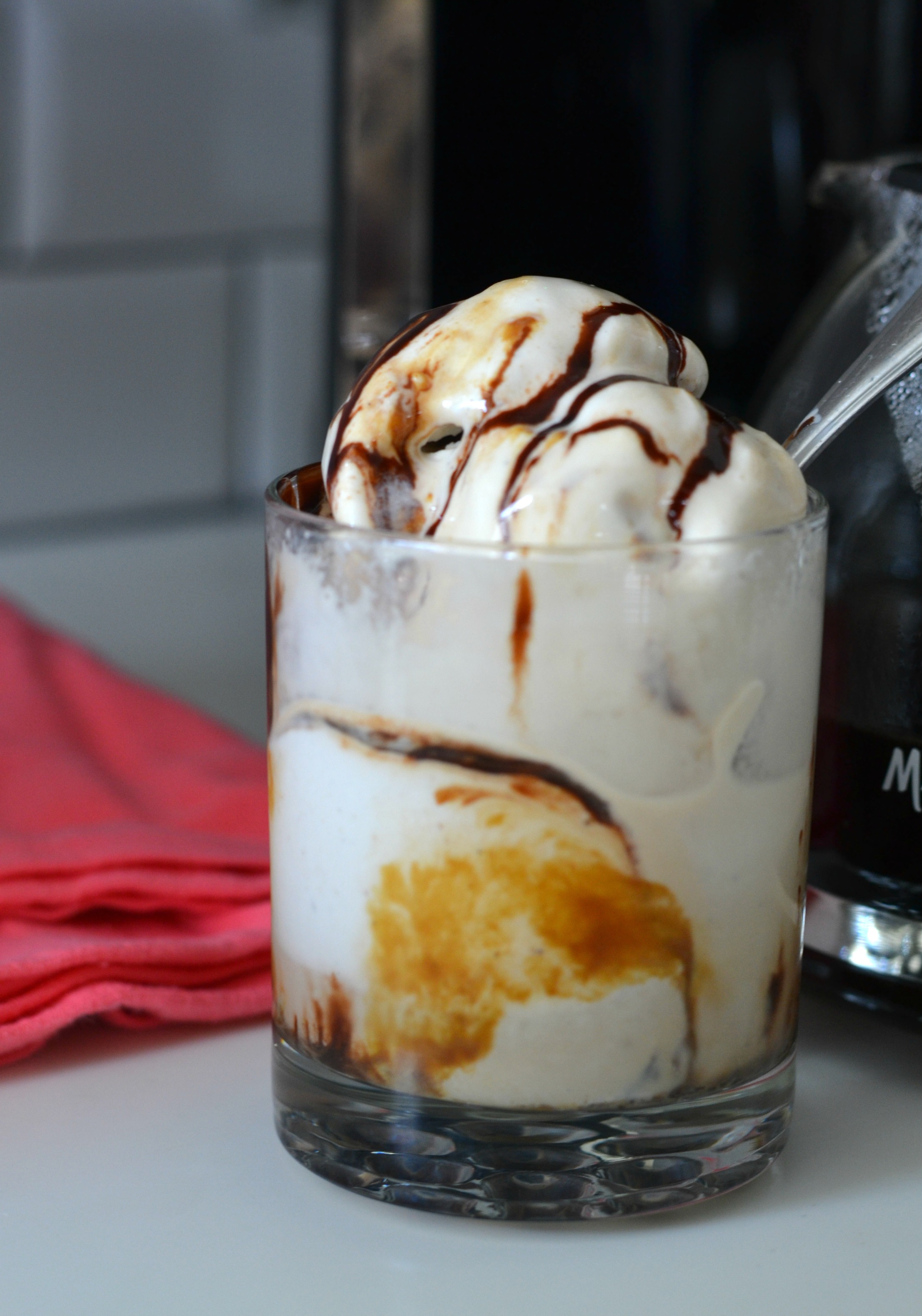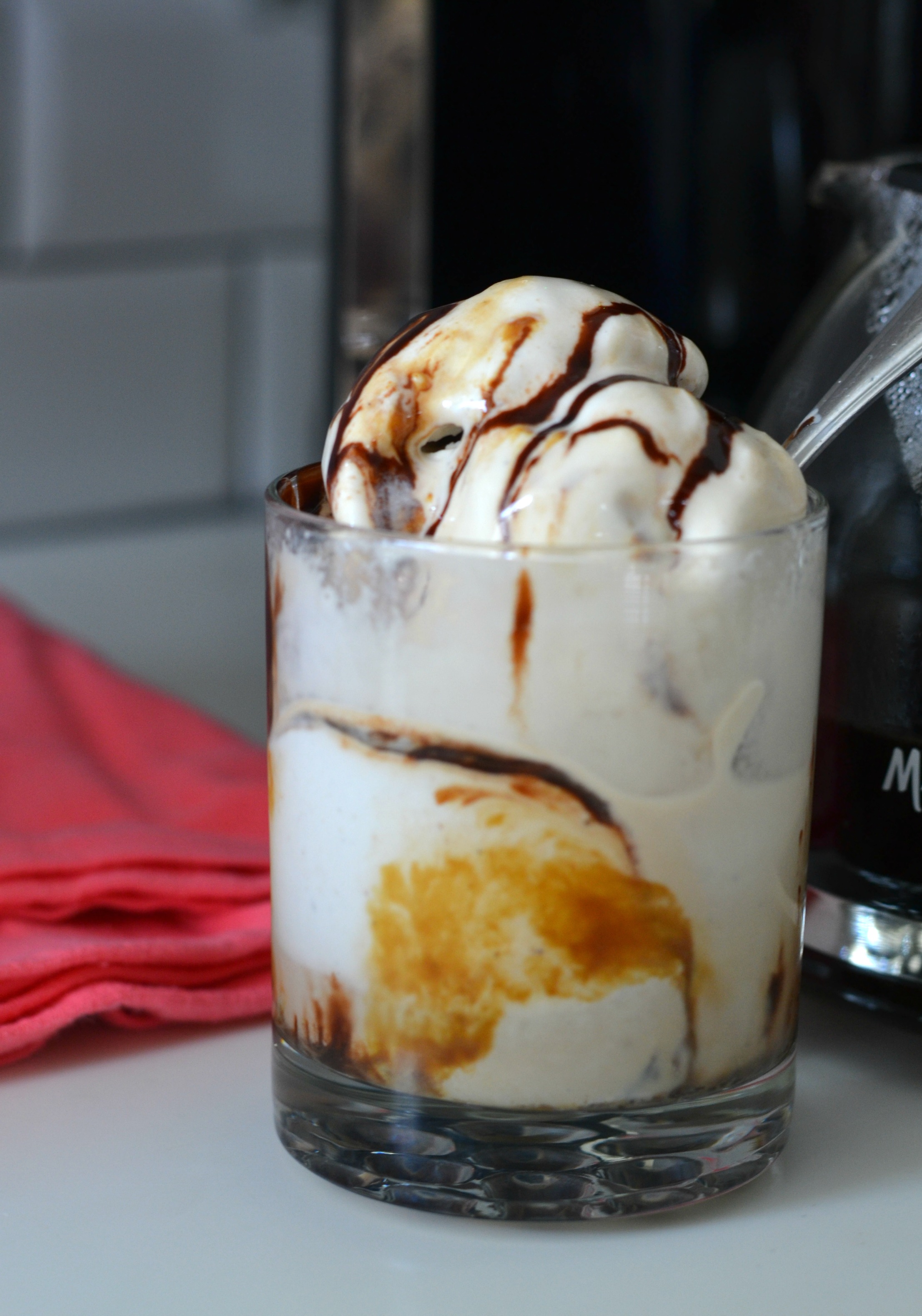 If you are anything like me, you can enjoy the perfect cup of coffee all day long. I am all for putting a twist on a fave and taking it up a notch. This recipe did just that!
Here is what you need to make your own Coffee Ice Cream Float.
Ingredients:
Favorite Flavored Coffee
Caramel Ice Cream
Chocolate Syrup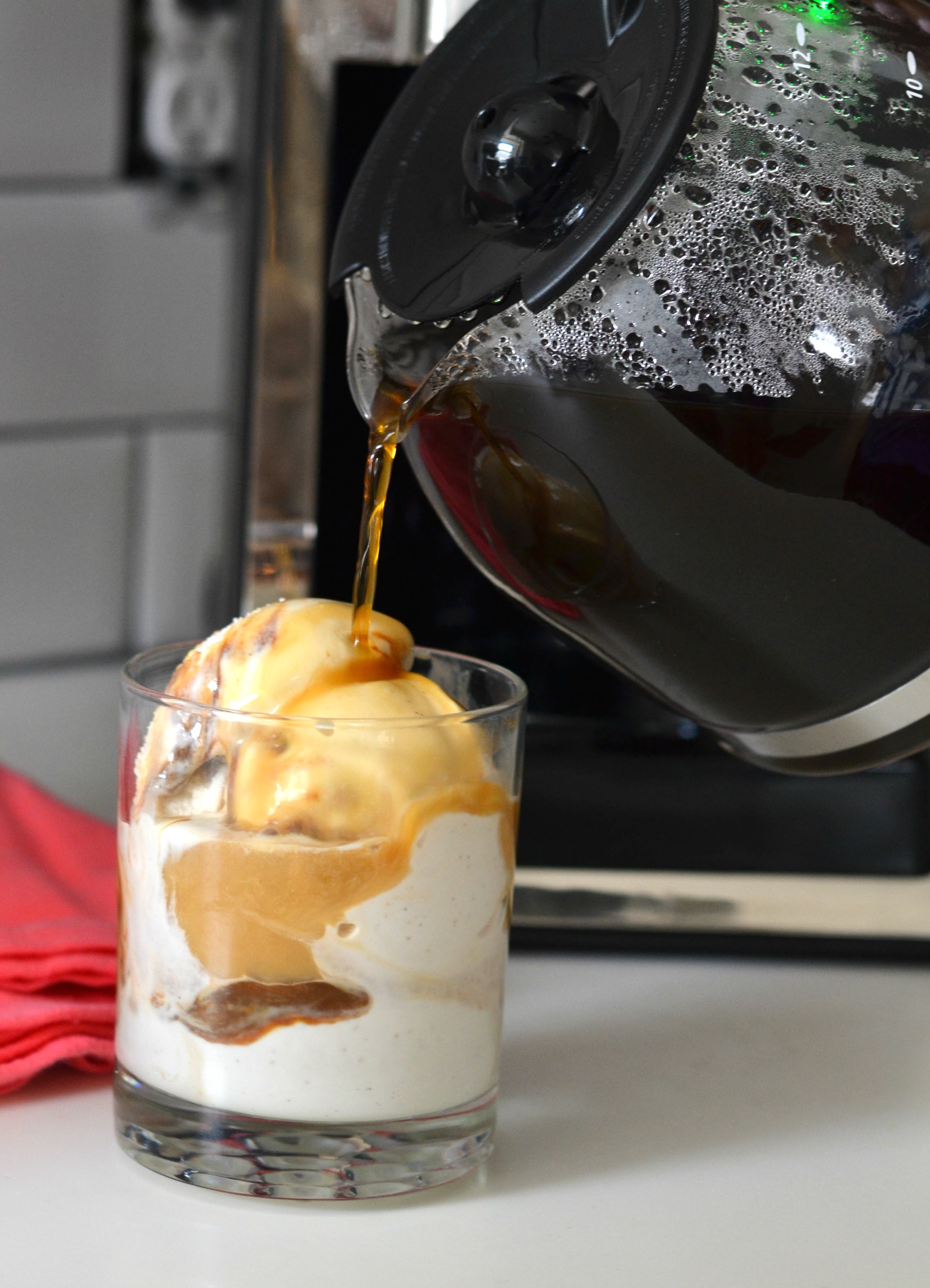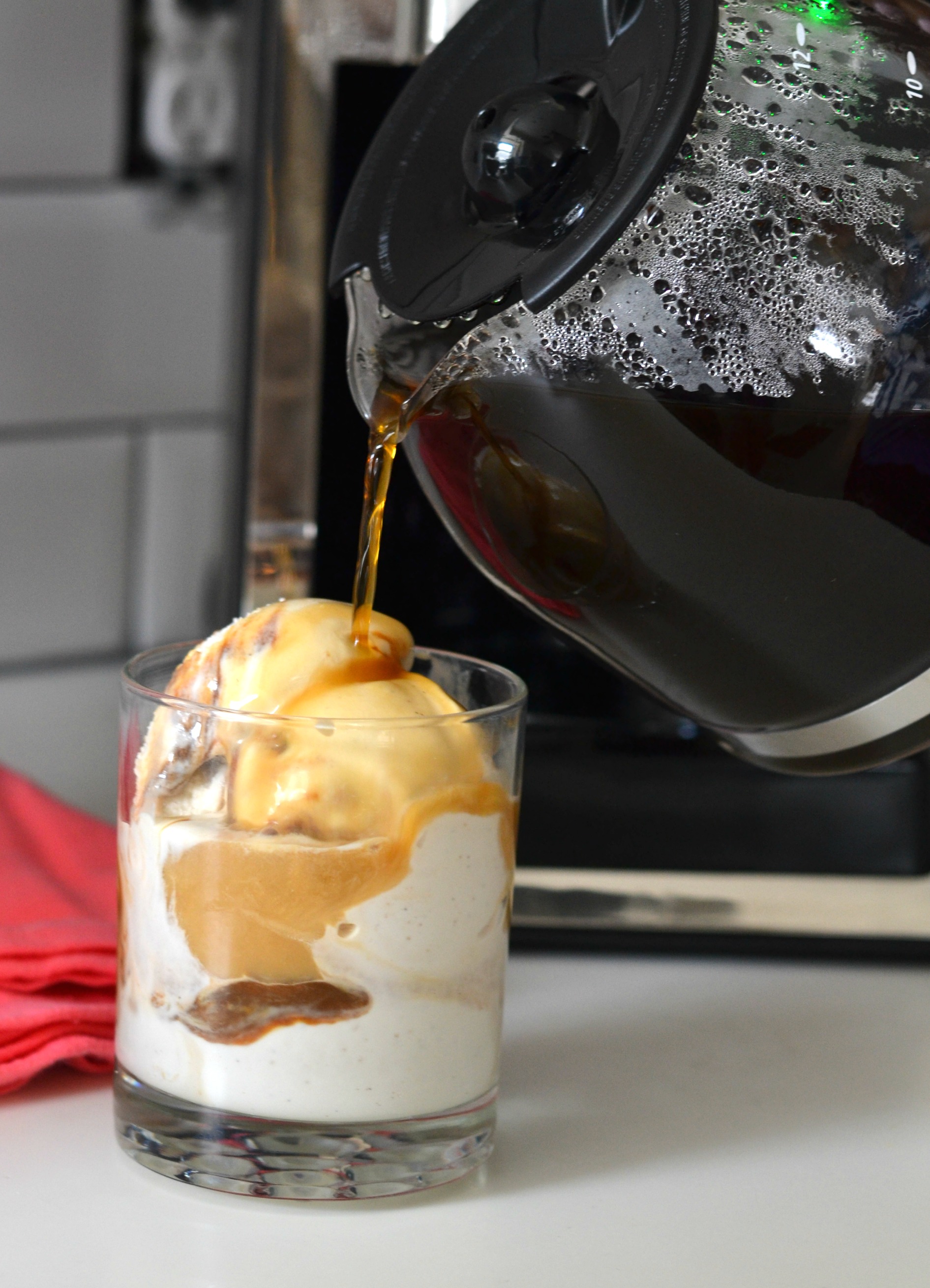 Directions:
Brew your favorite cup of coffee. I always love a flavored coffee that has some sweetness to it. A caramel or vanilla flavored coffee is always delicious! Once your coffee pot is full stick it in the fridge to cool. (You can always put your extra coffee from your morning pot in the fridge to use later.) Once your coffee is cool, scoop your caramel coffee into your cup. Next, gently pour your coffee over your delicious caramel ice cream. Now, drizzle with chocolate sauce and enjoy!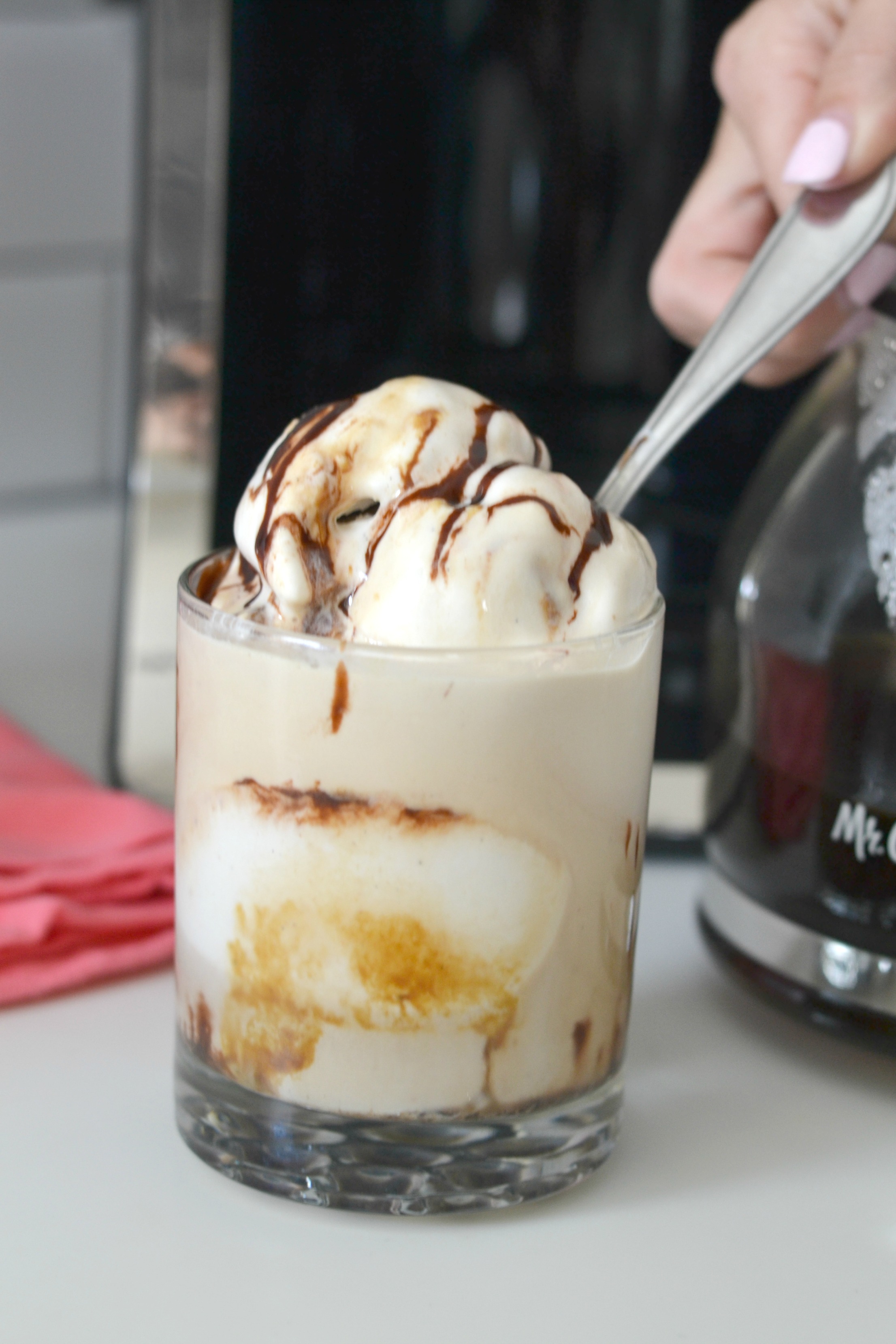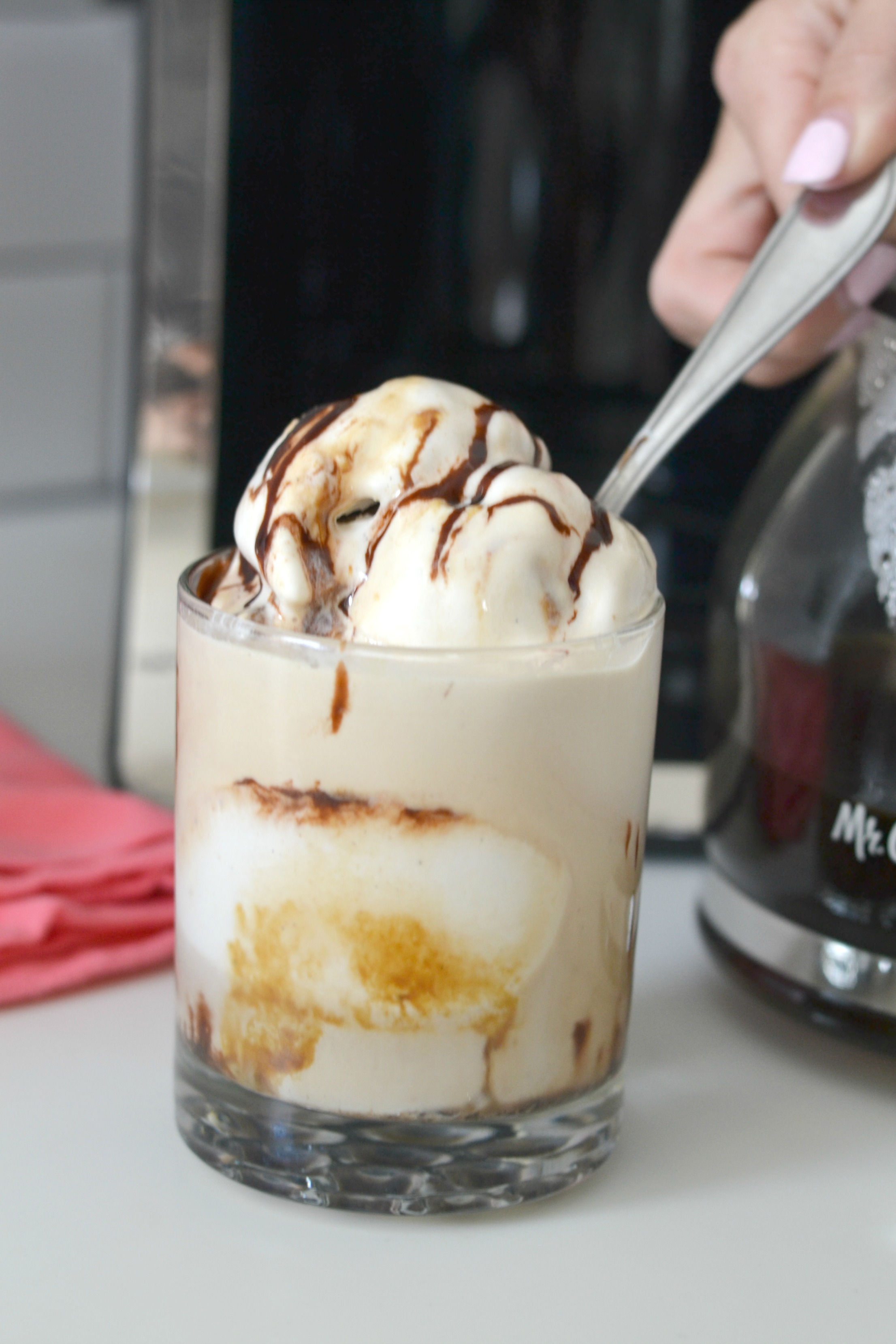 Although I know you would all like to thank me profusely for this delicious treat, the real hero here is the Mr. Coffee®12-Cup Programmable Advanced Coffee Brew Coffee Maker.
I picked up this coffee maker from Walmart and I am obsessed. This coffee make is easy to use, the perfect size whether it's for 2 or 12 and it really does make the perfect cup of joe.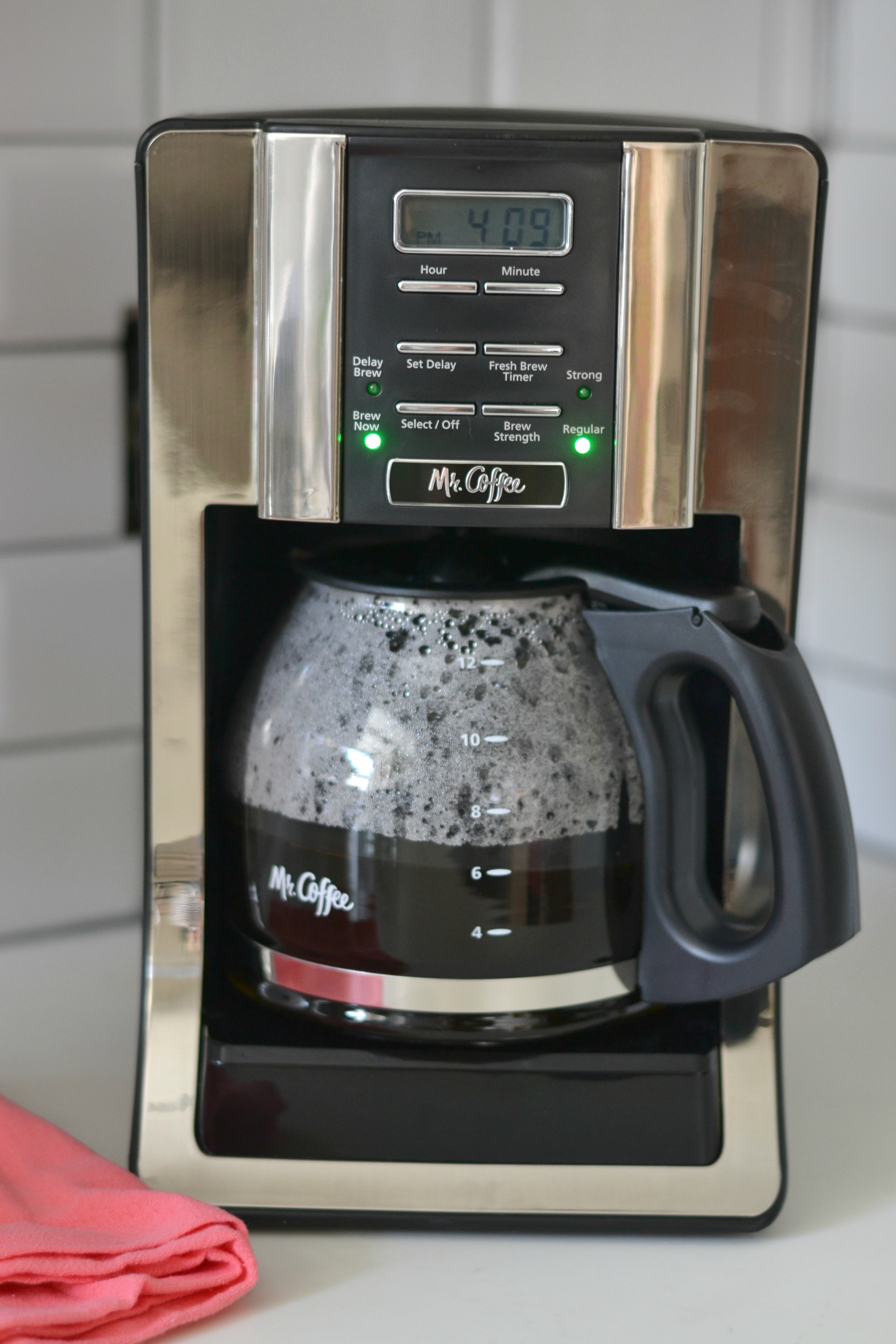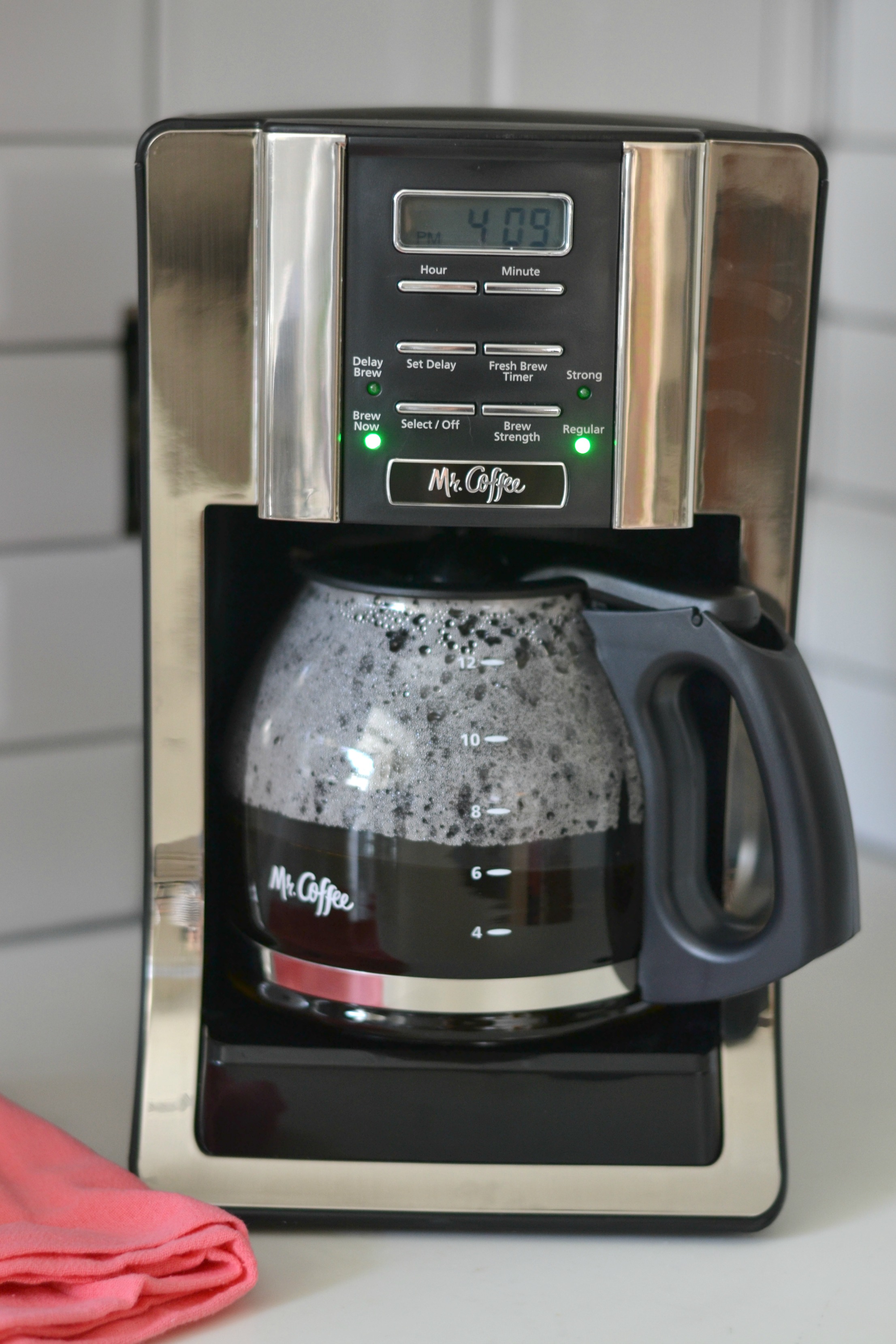 You guys, I really do love this coffee maker and definitely recommend picking one up. Right now, if you head to your local Walmart you can Save $5 on all Mr. Coffee® Coffeemakers and Espresso Units over $29!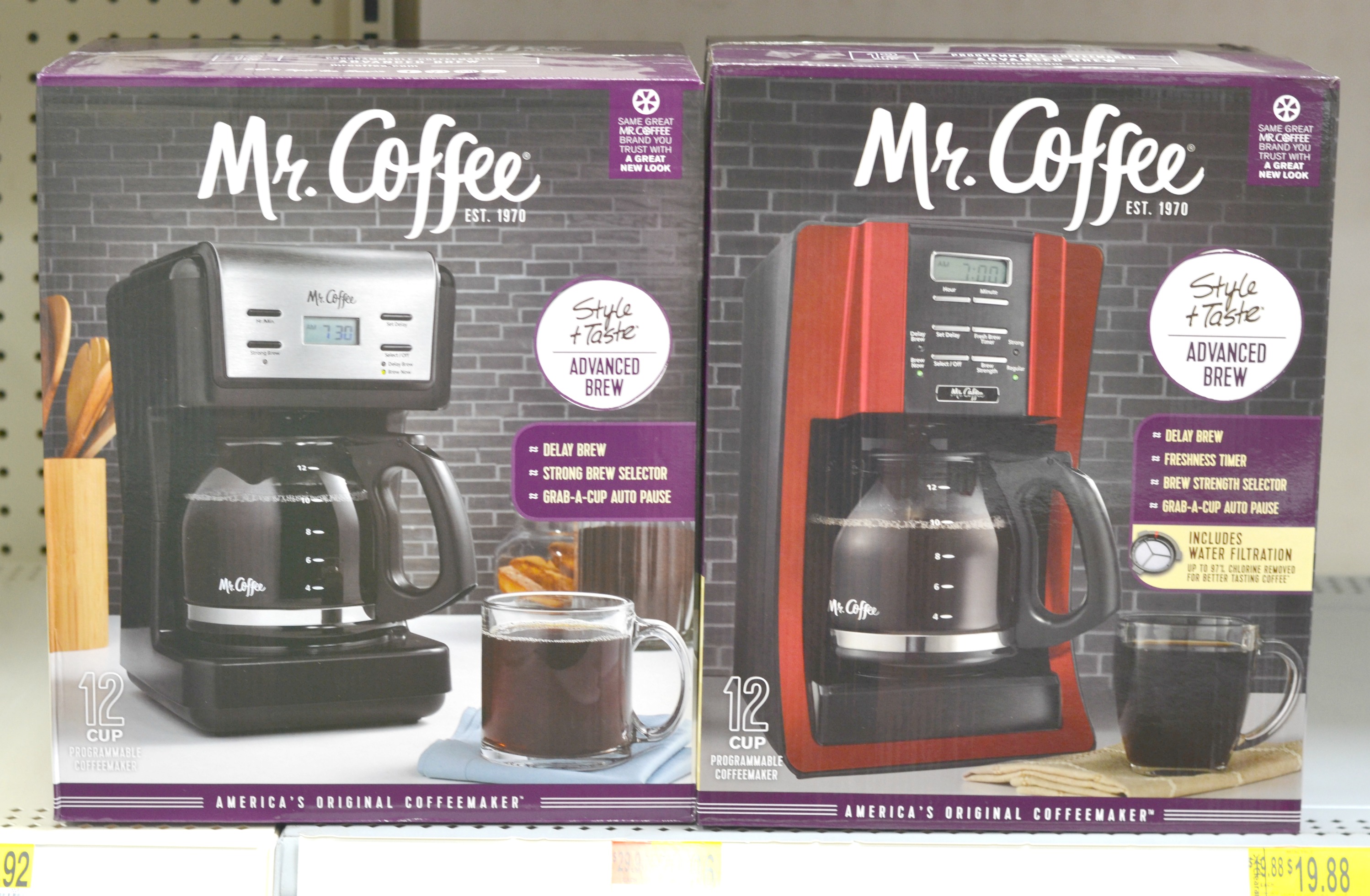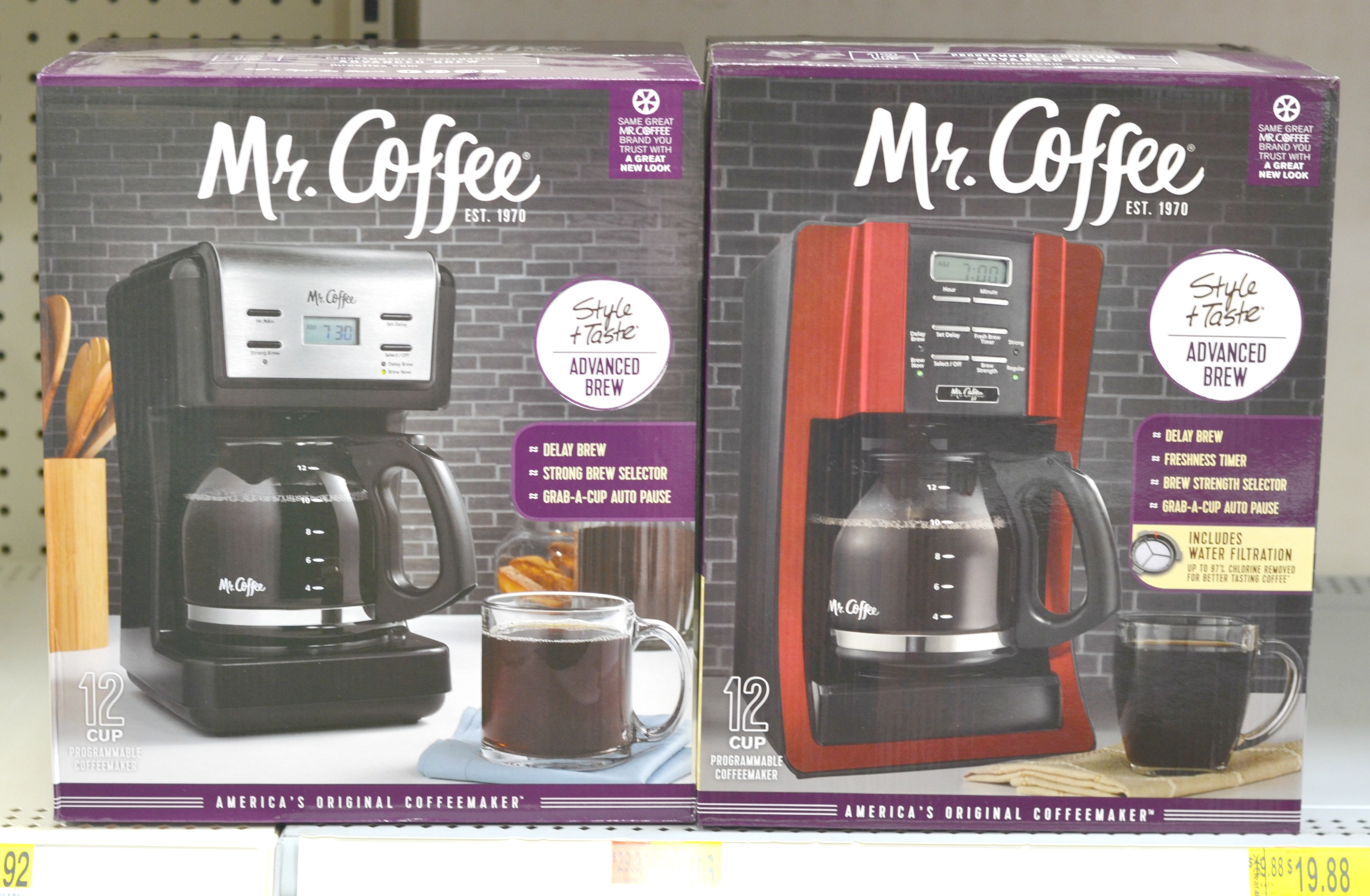 So tell us, how will you be celebrating National Coffee Month? Will you be spending it with family and friends or alone in some peace and quiet? How ever you spend it we hope that you month will be full of the boldest of coffee and the brightest of days!