Every weekend this time of year it seems like we have a back to school bash, football watch party, family get together or some other kind of party keeping us busy. One thing that is always a must at these shindigs is good food and lots of it! I am always looking for delicious and easy recipes that I can whip together within a matter of minutes and this Chocolate Toffee Trifle is one of my faves!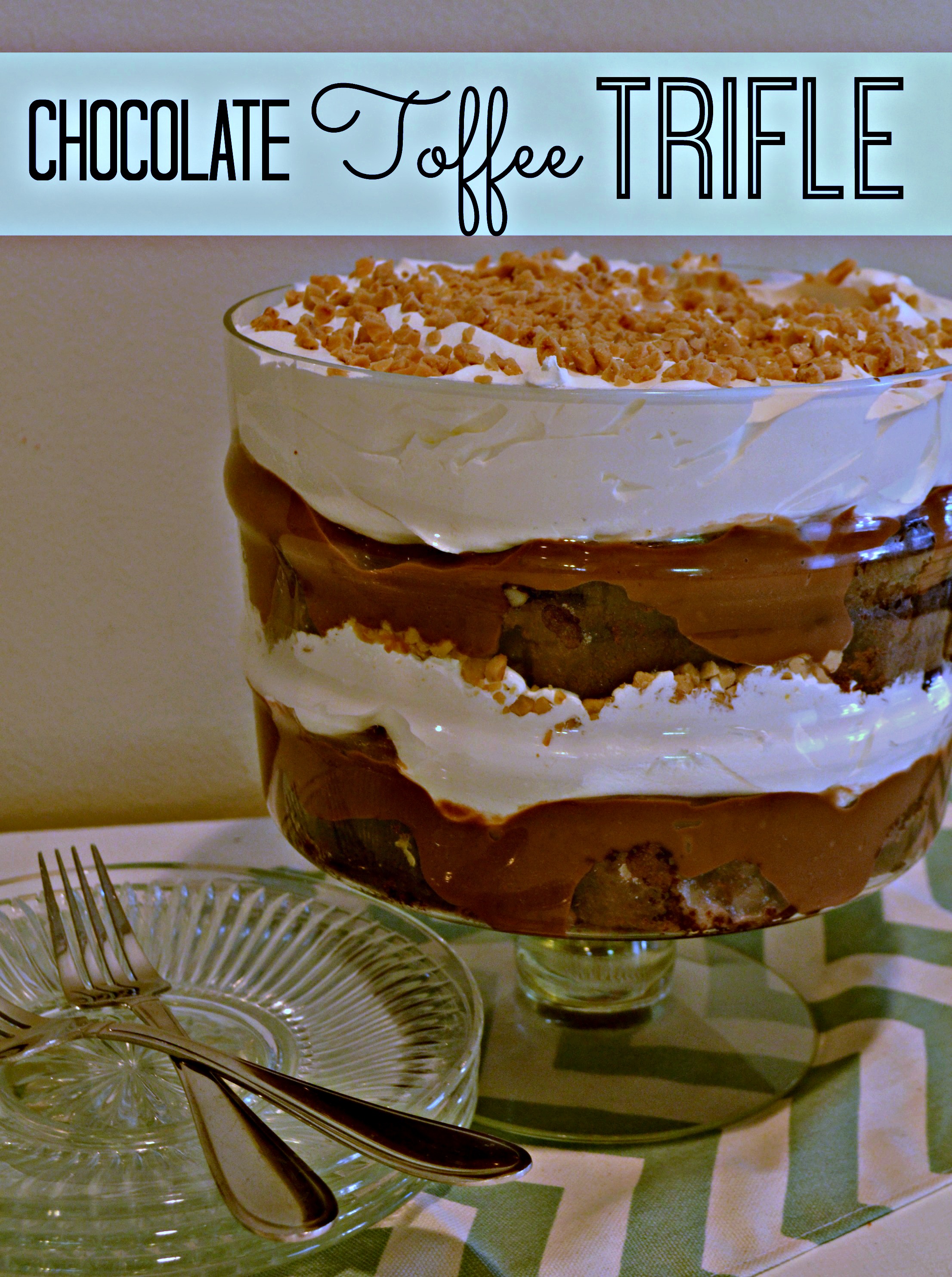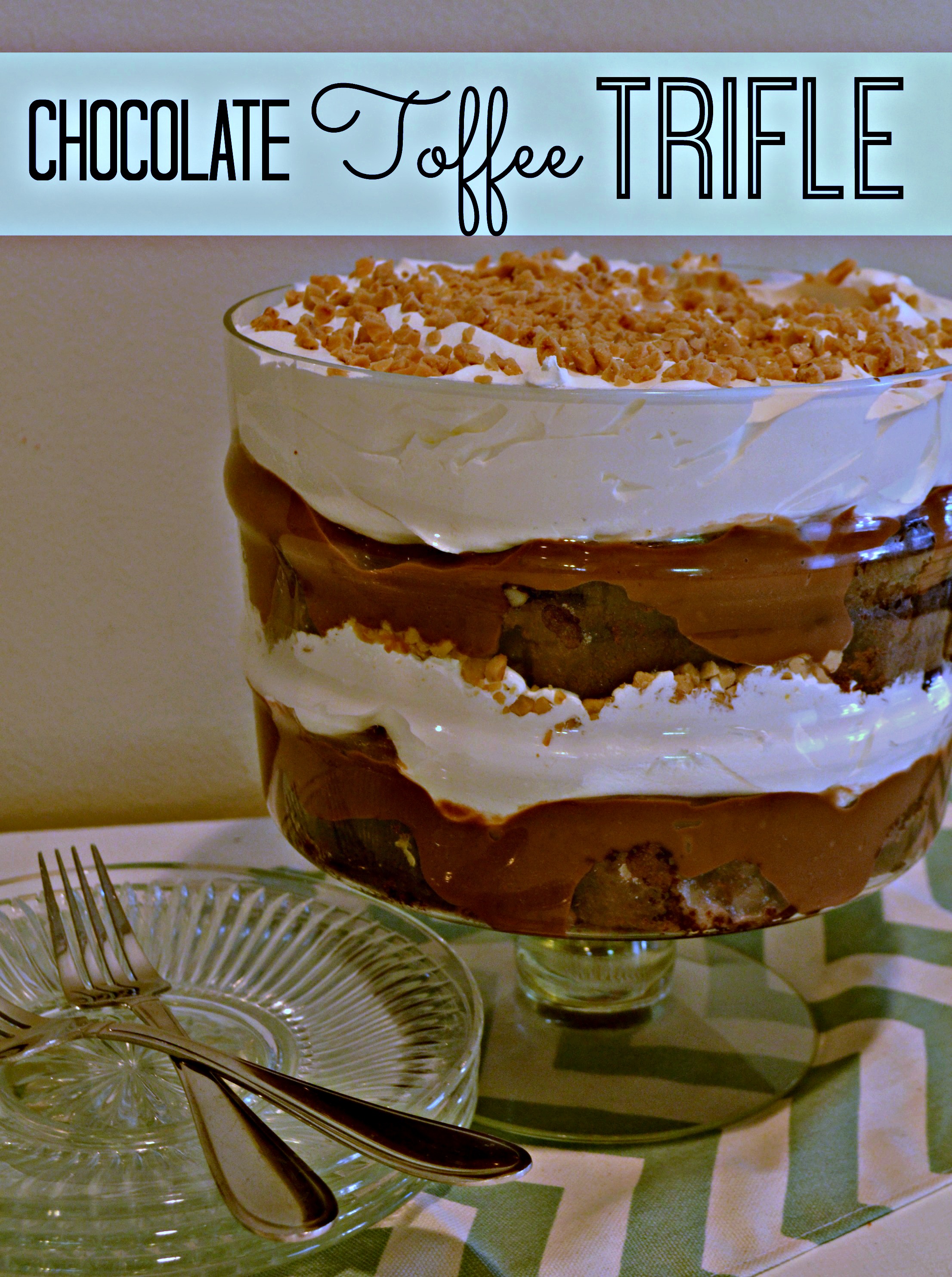 You know a dish is a winner when the bowl is licked clean and you are always asked for the recipe no matter where you take it! I can promise that once you make this it will instantly be one of your faves as well.
The Best Chocolate Toffee Trifle
1 Chocolate Cream Cake (I get mine store bought but feel free to make your own.) 1 Large container Cool Whip 1 Package Chocolate Pudding 3 Cups Milk 1 8oz bag Toffee Bits Ok, here is the hardest part….make your pudding according to the package. After your pudding is ready to go get all of your other ingredients out and start assembling. Cut your cake into small cubes and layer at the bottom of the bowl. Next, cover the chocolate cake with half of your chocolate pudding. Make sure that the entire cake is covered. Repeat layering with the Cool Whip and then sprinkle generously with Toffee Bits. Now, layer it all again! And voila, you have the best trifle ever! I told you this dish was super easy, it really is almost embarrassingly easy! The best part about this dish is if you actually make it out with left overs, it is even better the next day. Happy eating!