A few weeks ago when decorating for Christmas these Cinnamon Applesauce Ornaments were baking in my oven and my house has never smelled so magical!
I had my husband pull down all of our Christmas decor and I decided  I wanted to make this time decking our halls something fun and special for our girls to remember.
I was prepared. I got stuff to make cookies, we were going to build a gingerbread house, The Santa Clause was on tv, I was making a special dinner and everything was going to be great!
I know you can already see where this is going……
I planned you guys, I had everything ready to go and this night was going to be just as magical as it smelled.
And then I realized that I have 3 kids, 2 of which are toddlers and they do not like plans.
Cookies and the gingerbread house were pushed to another day, I forgot to add an important ingredient to dinner, beads for the tree were strung all over the house, football was all of a sudden on the tv everything was not going as planned,  but…..my house still smelled like magic!
You guys, these ornaments are not only adorable but the smell will fill your house for days and your entire home will smell like Christmas.
And, they are easy! As in 3 ingredients and a little bit of oven time.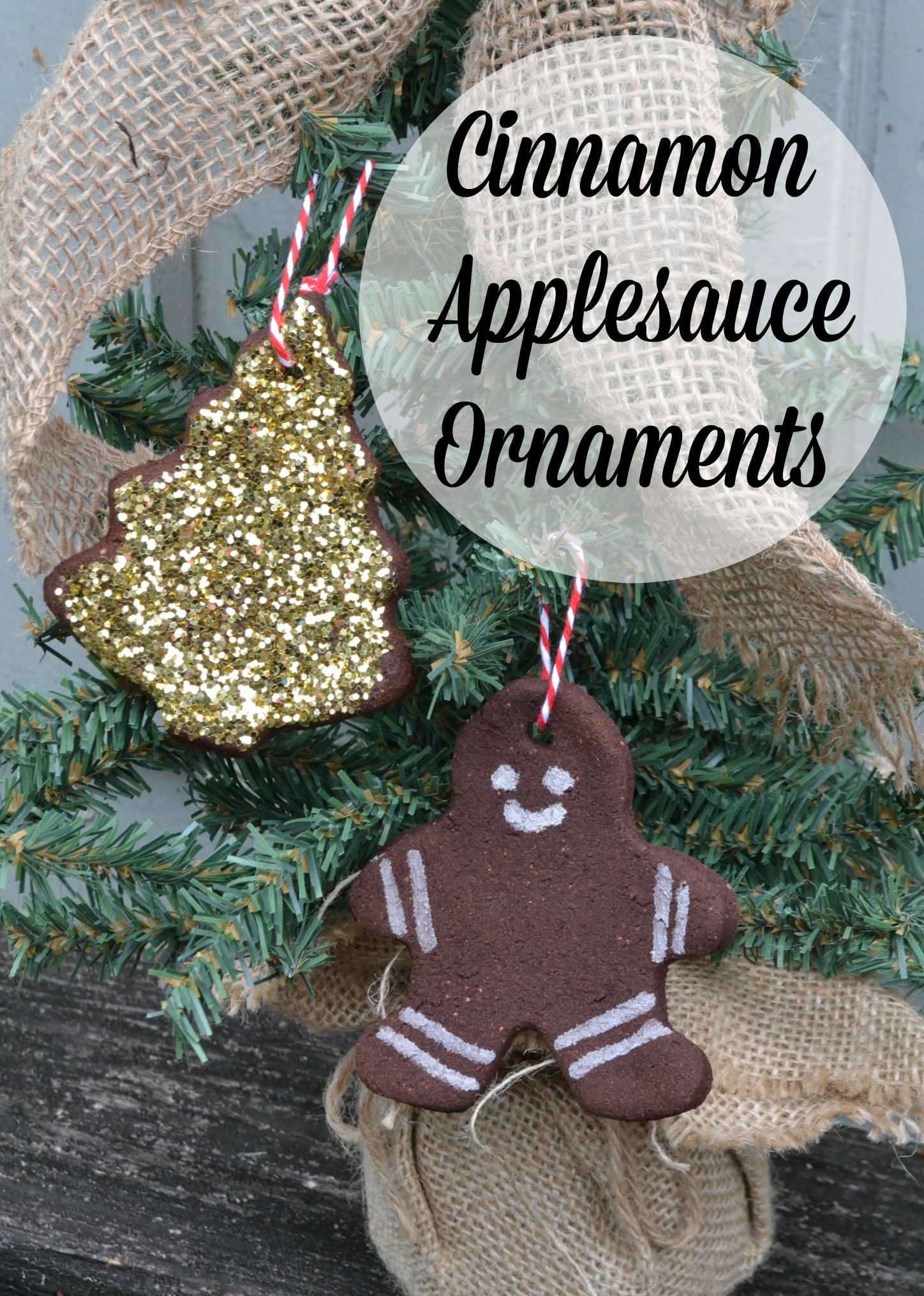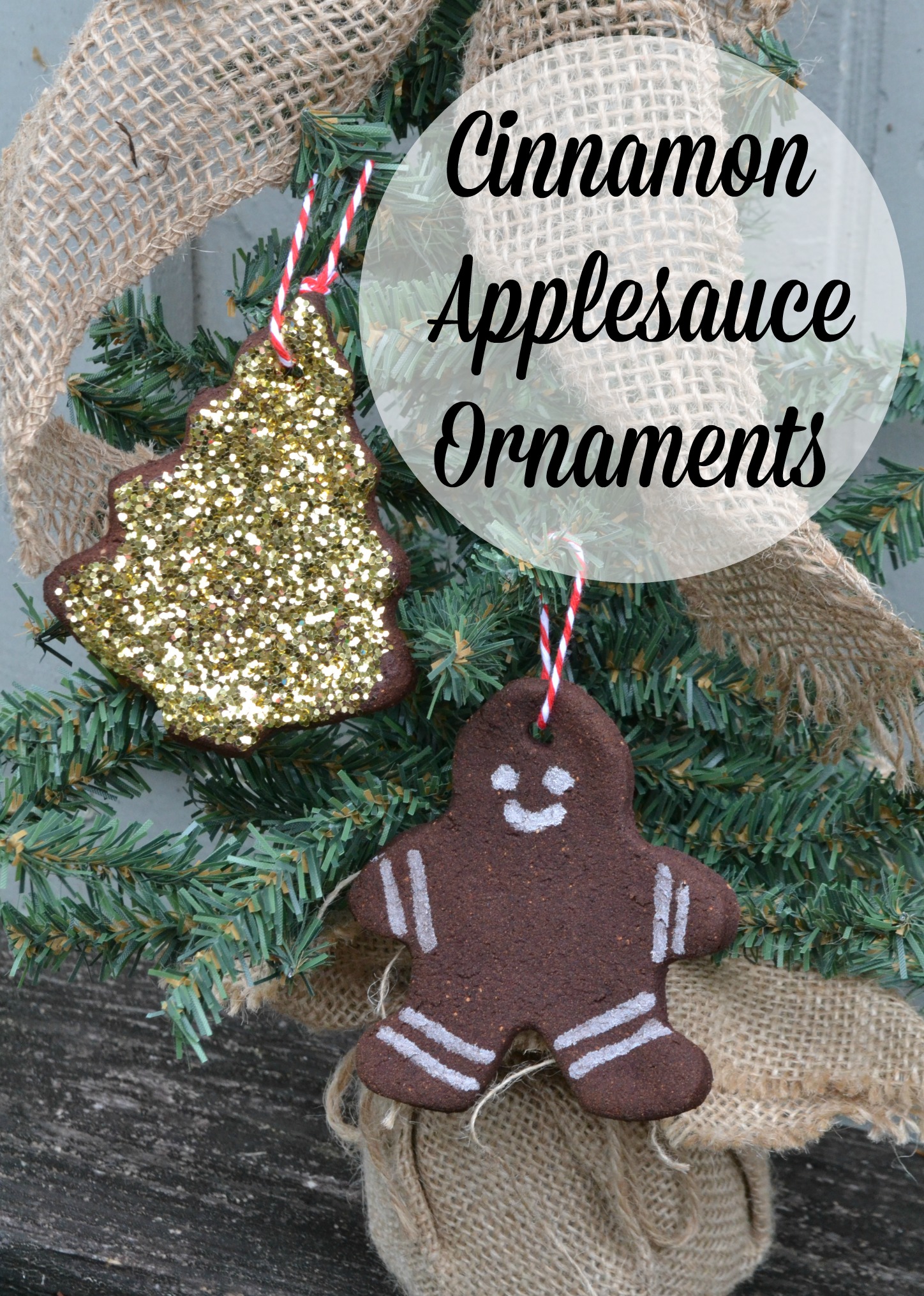 Ingredients:
1 cup Applesauce
1 1/4 Cups Cinnamon
1 Tablespoon Ground Cloves
Instructions:
1. Preheat your oven to 200 degrees F. Line a cookie sheet with parchment paper. (do not leave this step out or they WILL not come off the pan)
2. In a mixing bowl add all ingredients. Mix together well until a dough is formed. You will want your mixture to easily form into a ball. Add additional cinnamon or applesauce if needed.
3. Sprinkle a clean surface with cinnamon to roll out your dough. Place your dough on the surface then sprinkle your dough with more cinnamon and begin rolling. You will want your dough to roll out to about 1/4 in thick.
4. Once your dough is rolled out cut out your desired shapes and place them on your lined cookie sheet.
5. Once your ornament is in place use a straw to make a small hole where you can hang your ornament later.
6. Bake your ornaments in your preheated oven for about 1 1/2-2 hours or until you see that they are rock hard.
7. Sit and enjoy the amazing smell in your home!
8. Decorate: I used a chalk pen and good ole school glue and glitter to decorate ours. Get creative and make them all your own!
And remember, do not eat these! They may smell wonderful but will taste yuck!
Enjoy and Merry Christmas!