Oh ladies, do we have a treat for you today. Today we have the fabulous and oh so fashionable Elly Brown guest posting for us and sharing her day to night fashion. We met Elly at Thrive back in February and while home girl can give a Victoria Secrets model a run for their money, she is one of the sweetest and most down to earth mamas you will ever meet. So make sure and show her some love….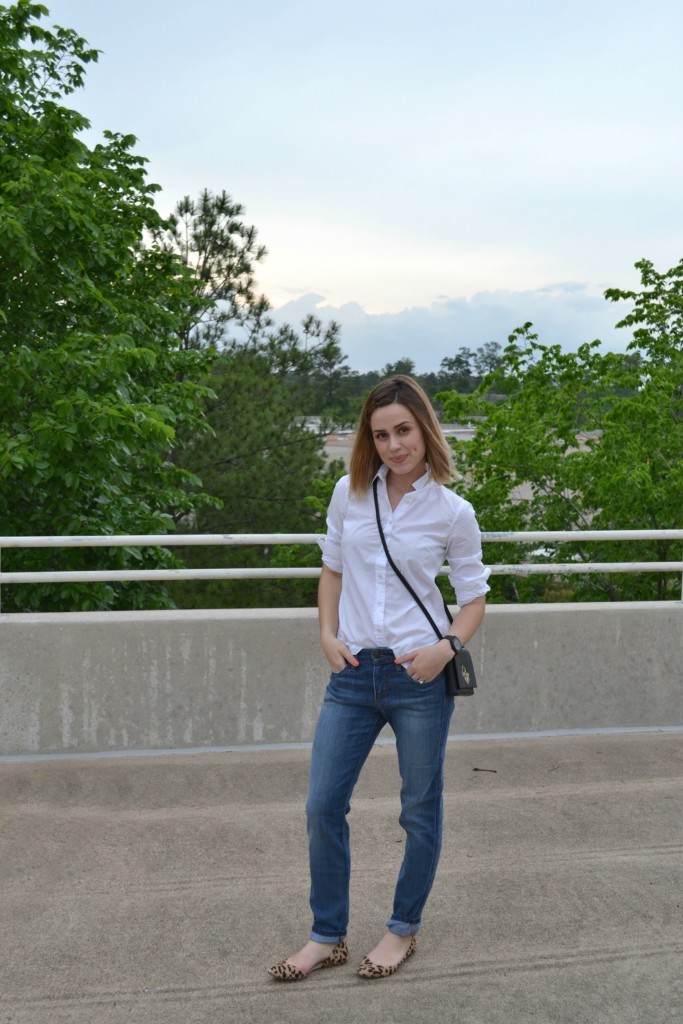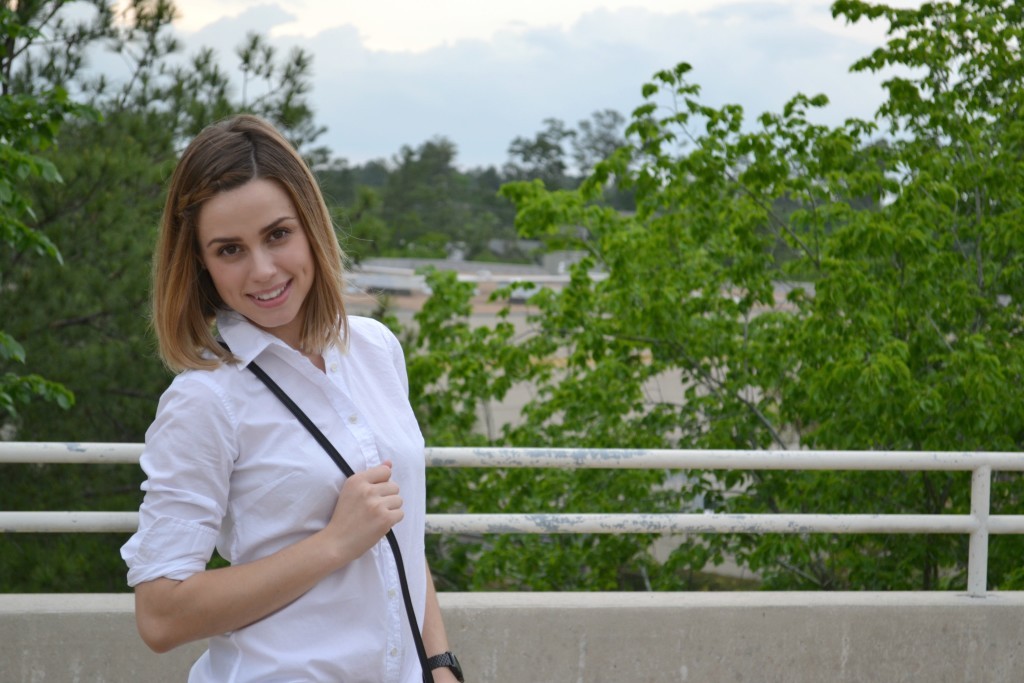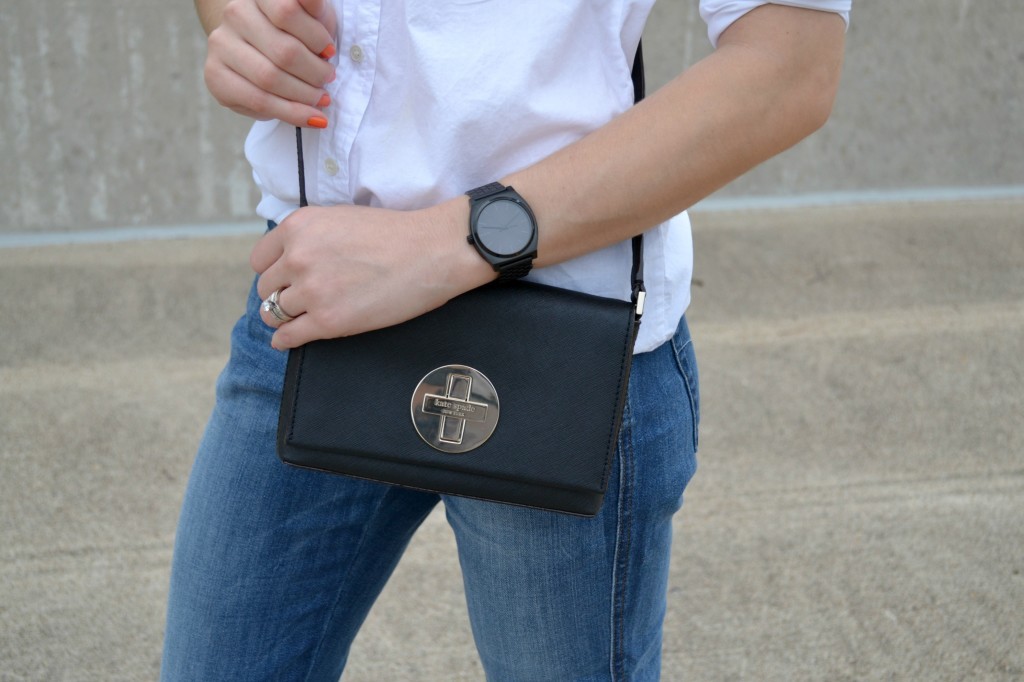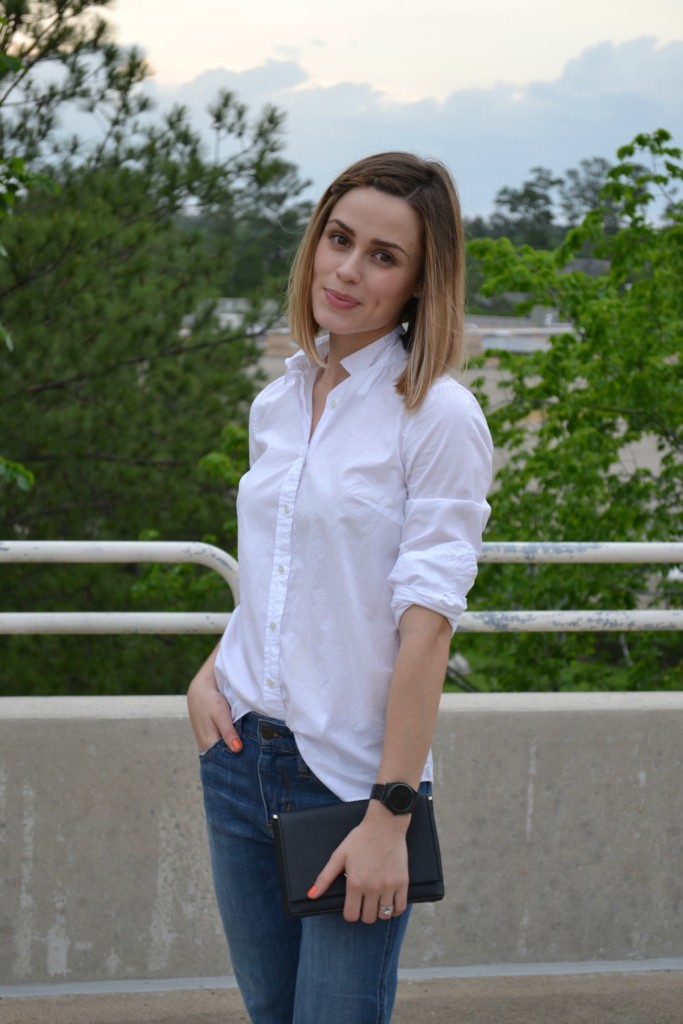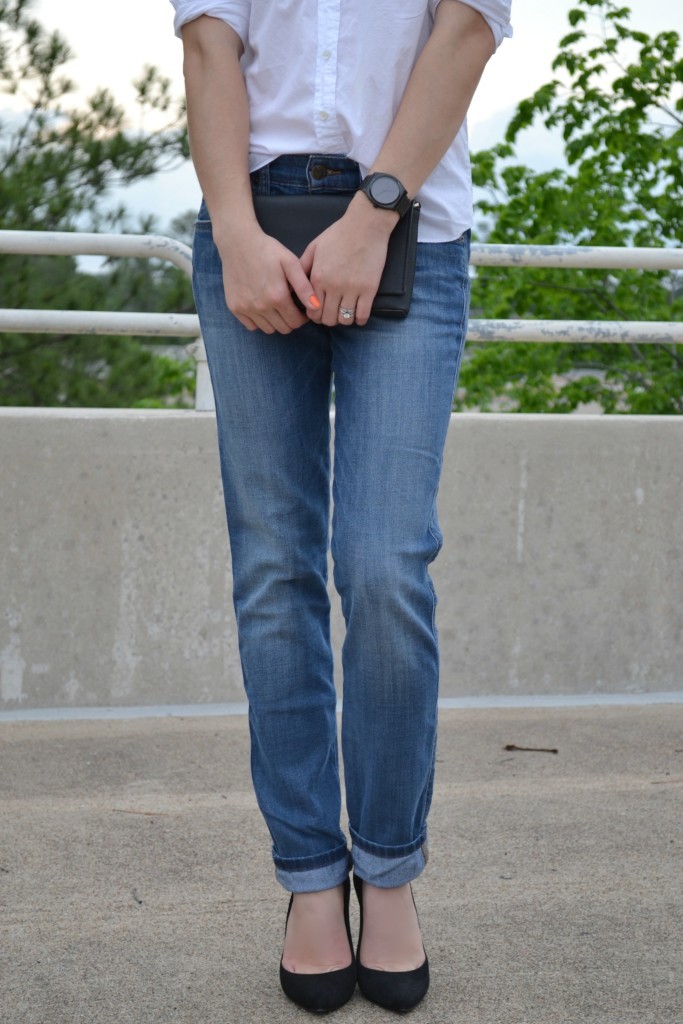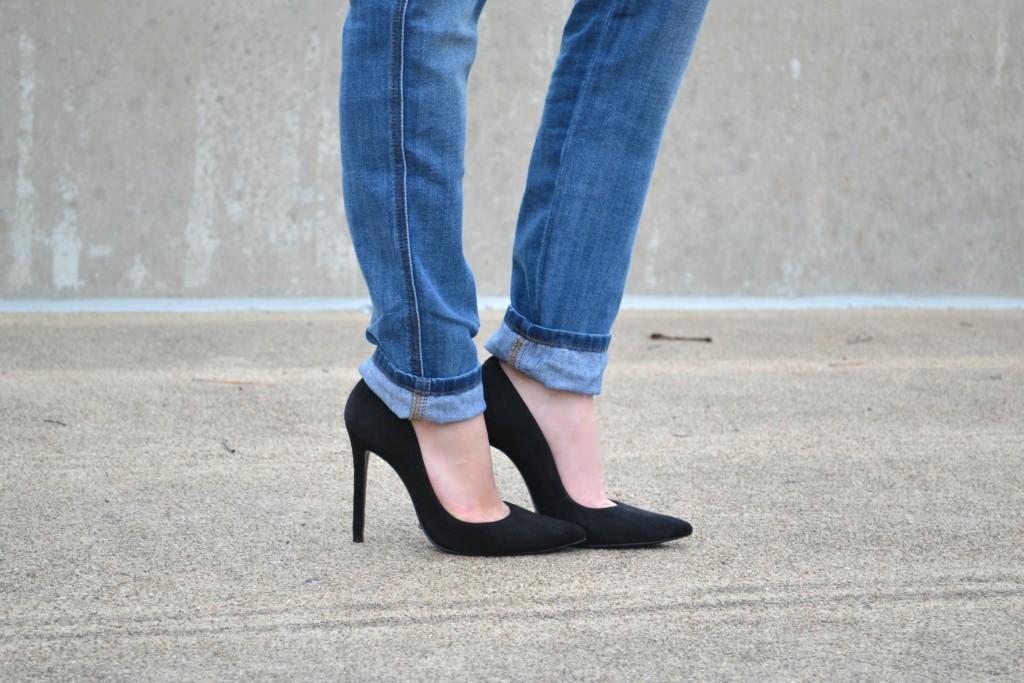 J.crew Boy Shirt in Classic white / Joe's Slim Boyfriend Jeans / Schutz Shoes (old) similar here / Kate Spade Crossbody (old) similar here / Steve Madden Leopard flats (old) similar here / Nixon Time Teller Watch
Hi there! I'm Elly and I will be filling in today for Channing while she has her heart procedure. I want to first thank Channing and Michelle for letting me come share with y'all. Second, Channing we are praying for you momma!
I am a Lifestyle blogger and blog at Uptown with Elly Brown. I have two little boys Jadyn who is 2 and Colin who is 1. I have been married for nearly 7 years now to my handsome, and amazing hubby. My family is everything to me, and I am extremely blessed! I blog a lot about fashion and beauty, and love learning new things, and experimenting when it comes to fashion. I would say my style has changed a lot since having kids. You can catch me most days in my workout tights, because let's face it, it's easy! Running around after two kids in heels all the time just doesn't work. You could say that I'm a minimalist with my style, less is more.
Above, I put together these two different looks that can be worn from morning till night. Both SUPER easy looks, and perfect for running around town with the kids, or a casual date night with the hubby. Side note: I am a HUGE fan of the half tuck, it just makes the outfit look so cool, and who doesn't want to look cool? These pieces are all staple pieces that I'm sure most of you already own. If you don't, you need to go get them. Every women should own a button down top, boyfriends jeans, something leopard (because let's face it, leopard is a neutral), black heels, and a cross body bag.
Don't be afraid to wear different pieces together. It's okay to wear heels with your boyfriend jeans. You can also layer a button down under a crop top, or over a graphic tee. Leopard can go with stripes, or polka dots. One thing I have learned with fashion is, if you rock it, you can wear it! Be bold, be beautiful, and be YOU! If you ever have any questions on how to style something I would love to help – and I really mean that! Check out my blog for more ideas and come follow me on Instagram and Facebook, I would love to hear from you!
Thanks for taking the time to read this and I hope you have a great rest of the week!
See mamas? Isn't she amazing? We seriously love the simplicity and the elegant style of these looks. And it really is something that is easy to recreate. We have already been chatting with Elly about a girls shopping trip so she can help style us. You MUST check out her blog for more of her amazing style!