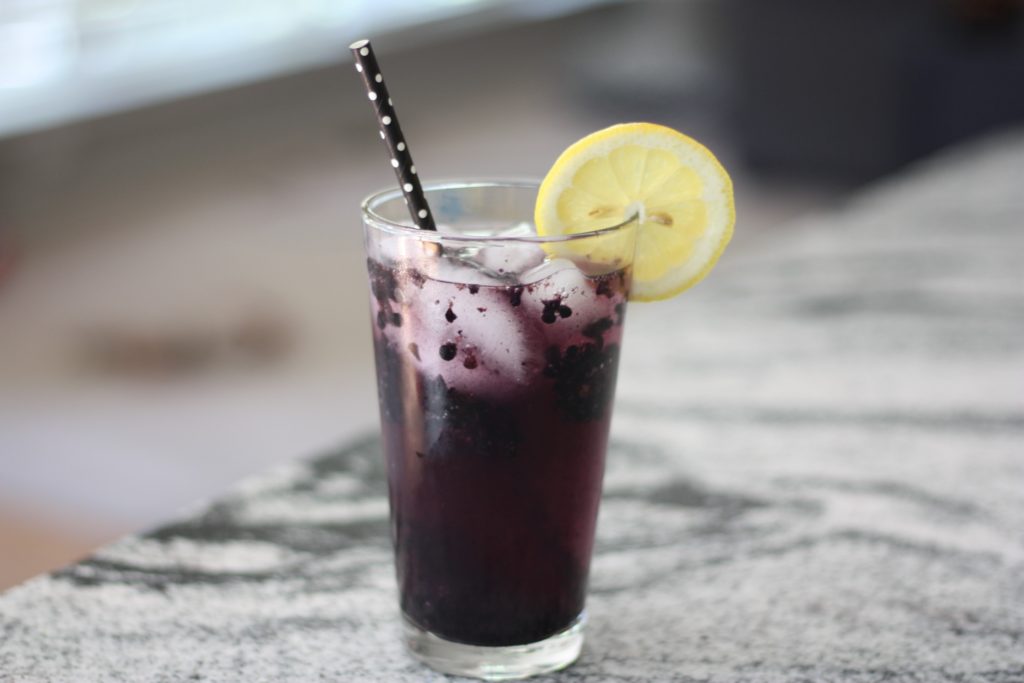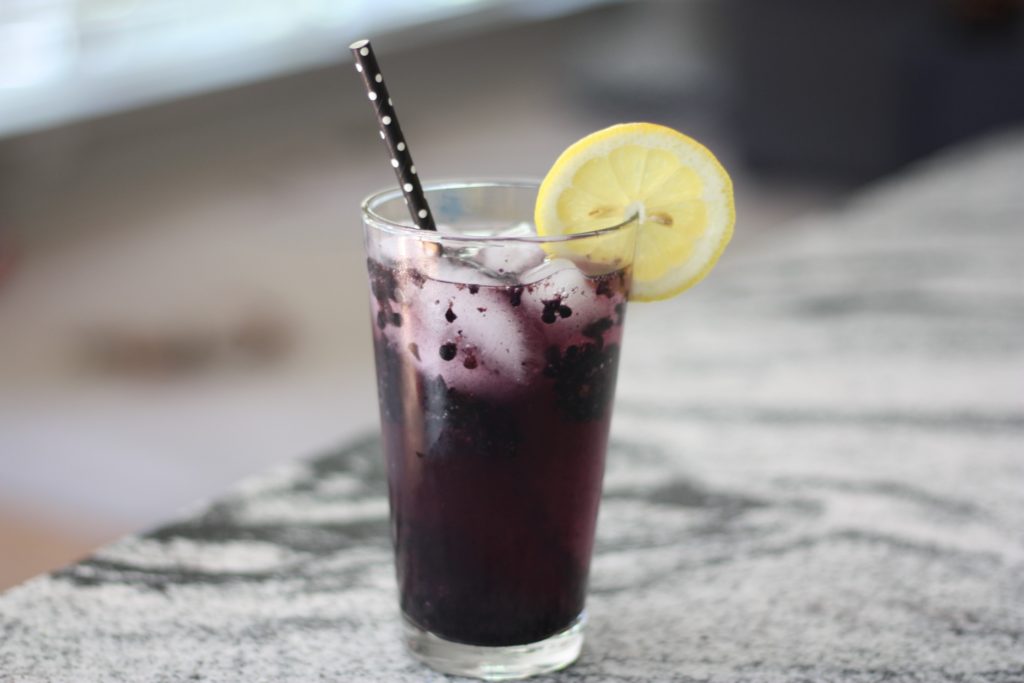 I'm going to give you guys a big whopping confession. I love Coca-Cola. I could seriously drink it every day with crushed ice in a big Styrofoam cup from Sonic and life would be just amazing. Sadly, nothing from that scenario would be good for me. This year as I looked for alternative soda options, I got on that wild and crazy sparkling water wagon. It is insane in your town, too? Here in St. Louis, we're mostly La Croix with the Polar and other brands distant seconds. It's like a religion here with your favorite flavors, how to drink them and of course, where are they on sale? Some flavors I can tolerate and some are just so far wonky, I can't handle it.
To kick my crazy up even more, I decided sugar was a bad idea at some point this summer and quit sugar. Probably also a really bad idea going from soda to nothing. I'm really setting myself up for failure. I wanted a refreshing treat that would give me that sweetness, but also feel a little indulgent and thus the blackberry lemon spritzer was born.
At our local grocery stores, blackberries go on sale for a dollar all the time. I always get excited buy a couple and then forget about them. You too? Then I freak out not wanting to waste the one dollar on them, and here we have spritzers.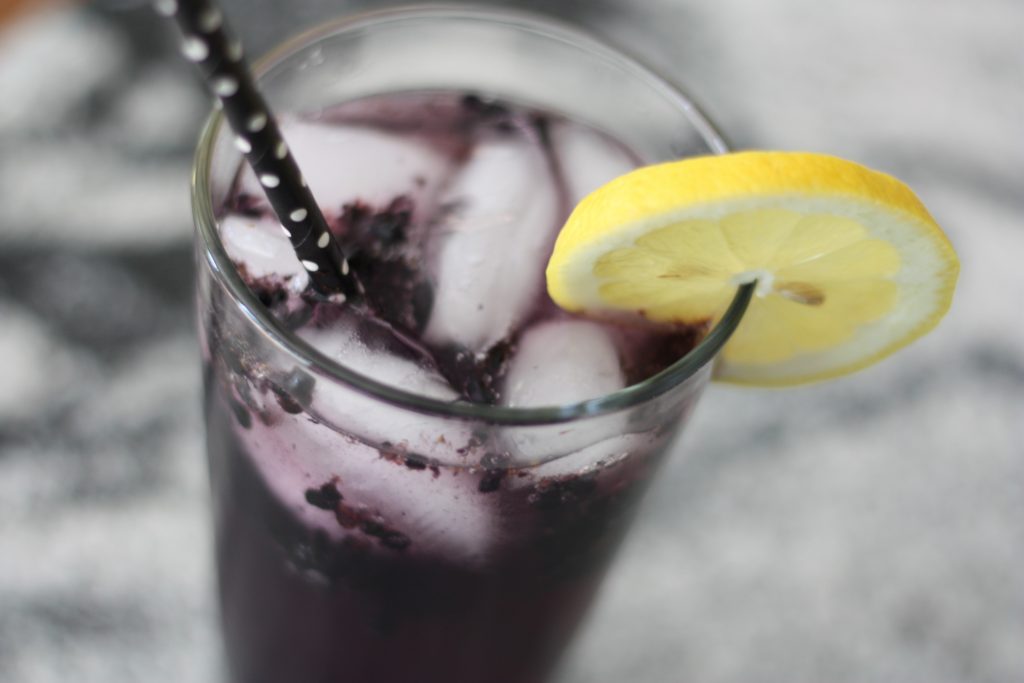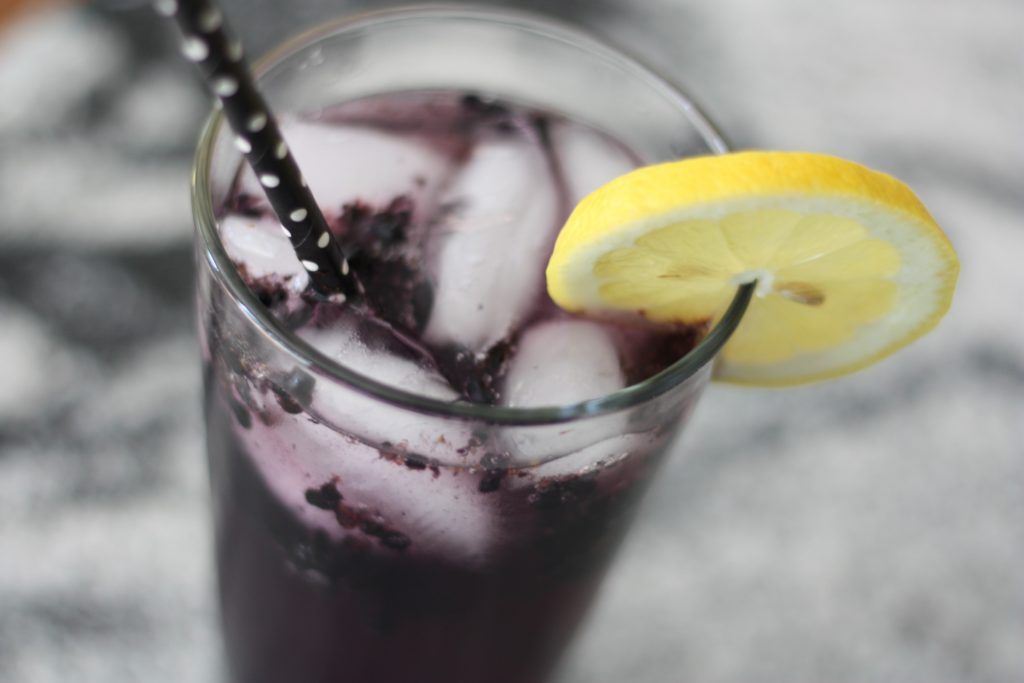 Blackberry Lemon Spritzers
Ingredients
4-5 Blackberries
Ice
Sparkling Water – I like the La Croix Raspeberry or Lemon
Lemon for Garnish
Directions
Muddle blackberries in the bottom of a tall glass.
Add Ice and sparkling water.
Garnish with a lemon and Enjoy!
So a pretty easy recipe to follow, right? Now here is where you can get crazy! Once you have the fruit, water, garnish down the possibilities are endless! I also love doing a muddled watermelon spritzer with mint. So yum.
If you find your fruit is lacking sweetness, you can always add in a drop or two or agave or stevia.
So just follow the 3 steps: Fruit. Water. Garnish.
It's cool, refreshing and keeps the sugar and calorie far less than any soda will ever have!
How do you limit drinking your calories?