It's here, it's here the week of Christmas! Oh the anticipation, and the one million things I still have left to do! Every year I tell myself I am going to be more organized and have things ready early but here I am again at the last minute still finalizing gifts and figuring out what recipes will make the list this year.
I always love baking and making yummy desserts for Christmas but it is always hard for me to narrow down just what recipes to go with because  I need something that is easy to make but looks amazing. This year Michelle and I came across these awesome cookie dough sheets from Nestle and they transformed my baking plans! Using the cookie sheets I came up with these Easy Christmas Cookies for the busy Mom and they will be perfect to take to our Christmas meals.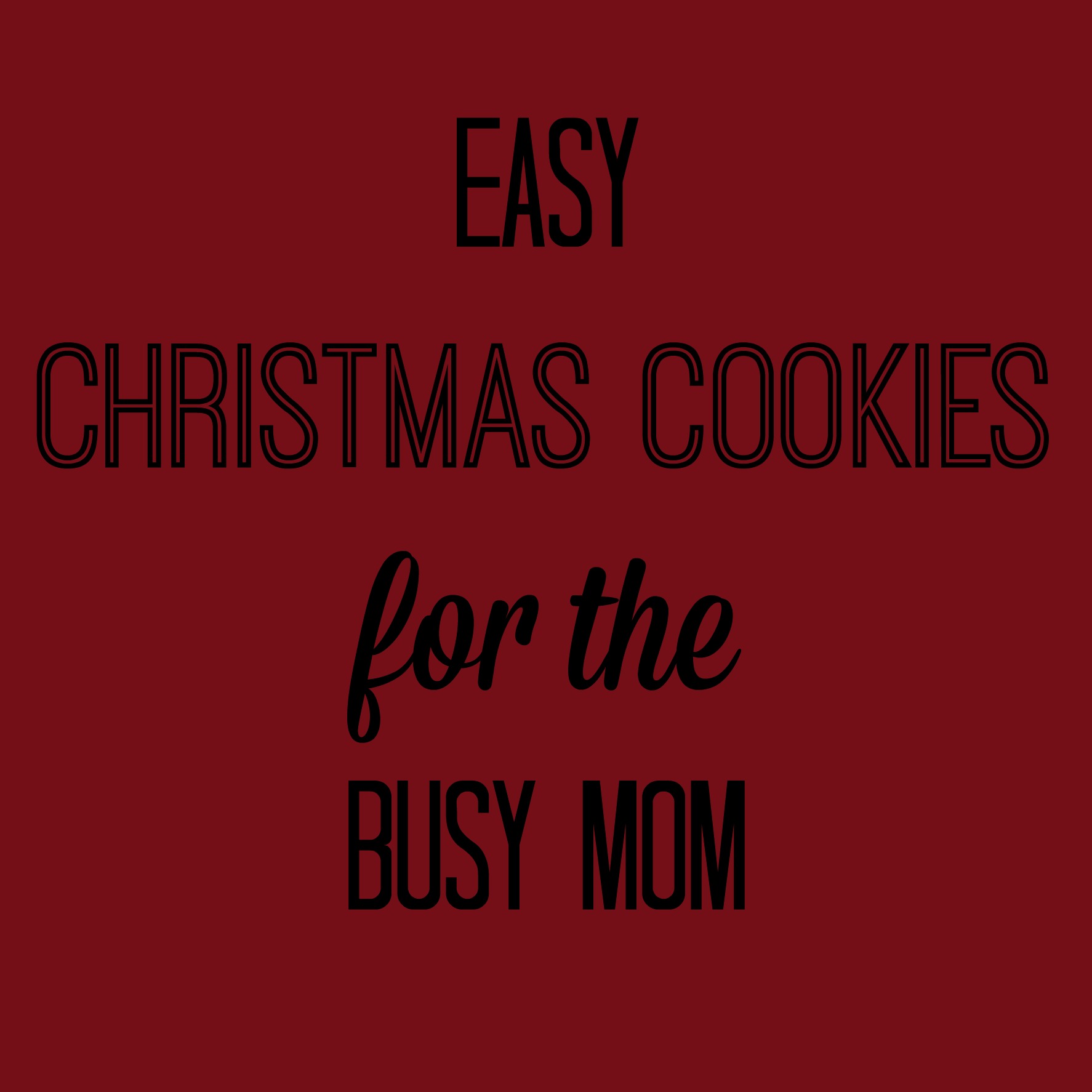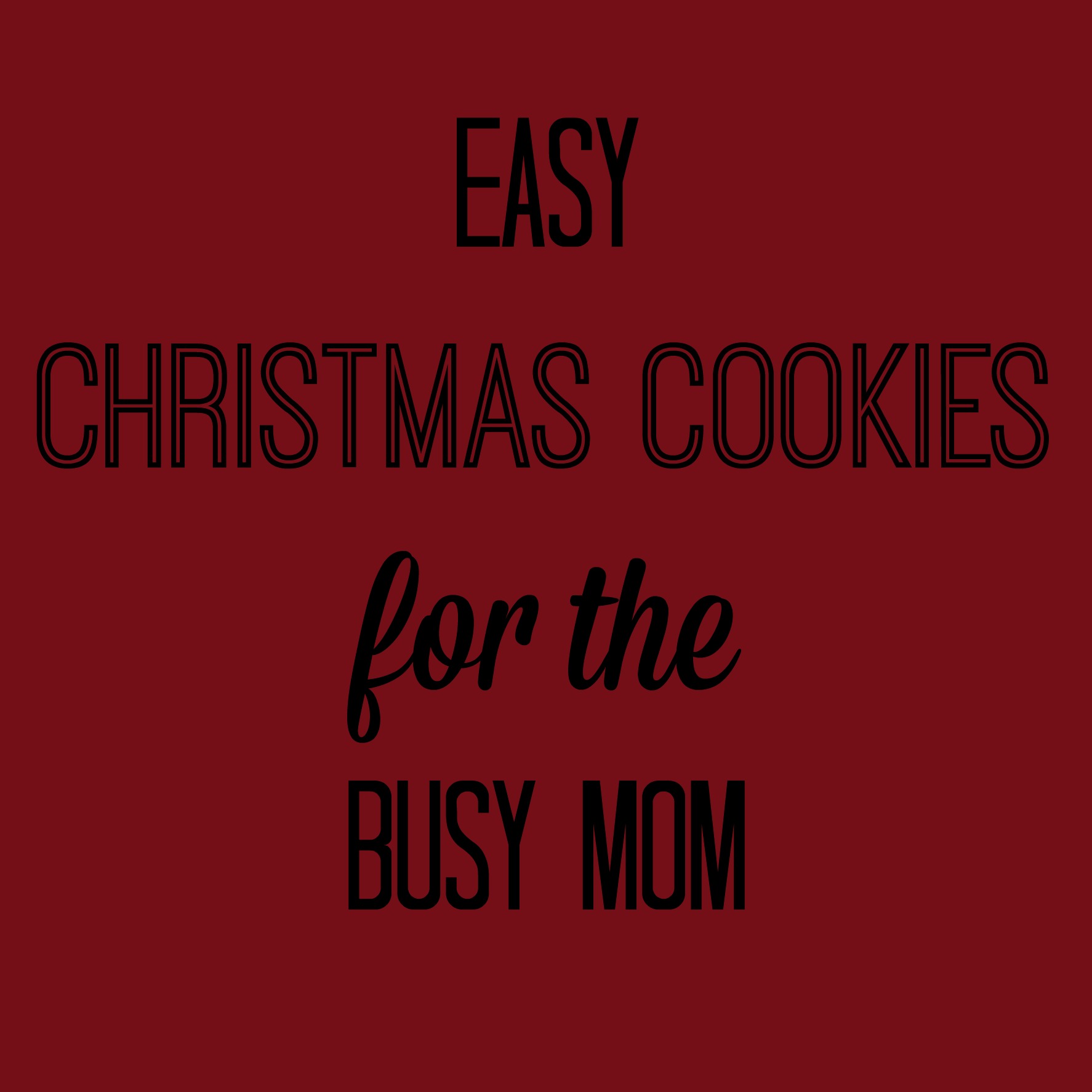 We spend Christmas Morning with my family so I have created a Sugar Cookie Christmas Tree Fruit Pizza for their house and for my in laws house that afternoon I will make Gingerbread Men Cookie Sandwiches with white chocolate. Yum!
Both of these recipes are so easy and they are perfect for little helpers!
By the way, I hope you are not too disappointed to get recipes and not a video on this Monday morning!  But don't you worry, we would never leave you without a video at Christmas it will just be showing up a  little later in the week!
Now, lets get started!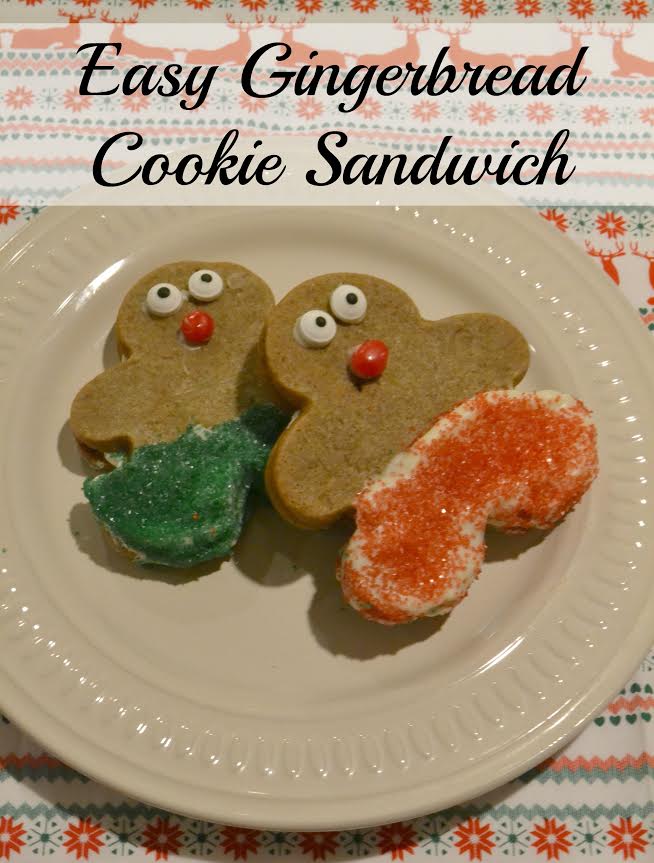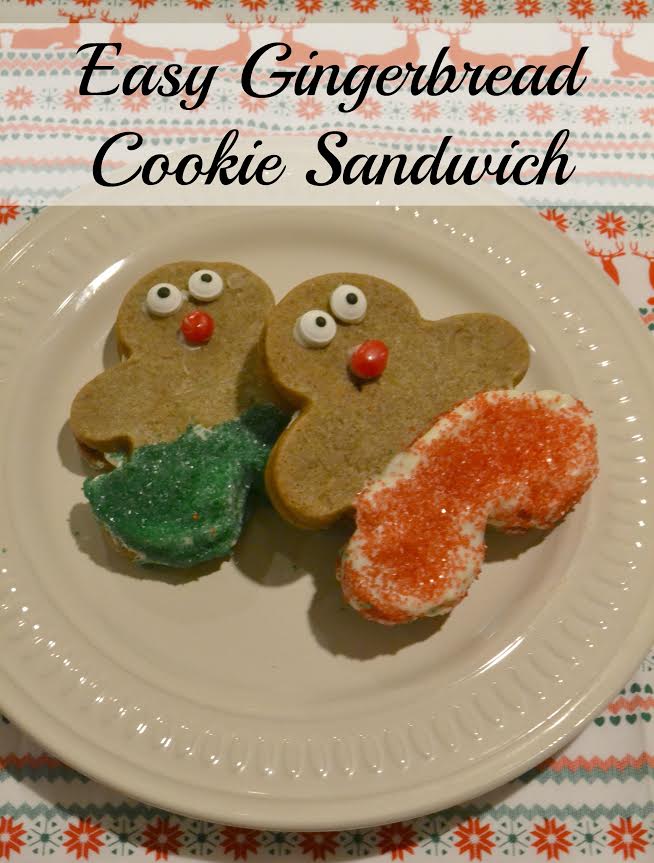 Ingredients:
2 packages of Nestle Toll House Gingerbread Cookie Sheets
1/2 cup of pre-made Cream Cheese Icing
1 cup White Chocolate Chips (I like to use Ghiradelli)
Red and Green Sprinkles
Red Hot Candies
Wilton's Candy Eyeballs
Gingerbread Man Cookie Cutter
Directions:
Pull out your cookie sheets, you will see that they are already floured but you can add a little more if you wish. Cut out an even number of gingerbread men from the cookie sheets. I was able to get 4 from each sheet. Once you have your gingerbread men cut out bake them as instructed on the package. Once they are ready remove them and let cool completely. It is important that they cook all the way or your icing will melt. Once cool take 2 cookies and spread icing on the backside of 1 and then create a sandwich using the other cookie set aside and complete the rest of the sandwich making.
Now that you have your gingerbread men ready to go it is time to melt your chocolate. Add all of the chocolate chips to a microwave safe bowl and microwave on high in 30 second increments stirring occasionally. You want your chocolate to be melted enough that you can easily dunk your cookies in. If needed add a 1/2 teaspoon of vegetable oil to get the correct consistency. Once your chocolate is ready  dunk your gingerbread man in feet first and give him some little white chocolate pants! Remove the cookie from the chocolate and immediately add your sprinkles. Repeat with the rest of your gingerbread men cookies.
Once all of your gingerbread men have pants it's time to give them eyes and a mouth! Spread a little of your white chocolate that is left over on the back of the eyes and place them on your gingerbread man's face then follow with the red hot.
And there you go, cute little gingerbread men cookie sandwiches!
These cuties were a hit in my house and were gone faster than I could get them made! I am sure they will be loved at Christmas as well.
Now, onto our Sugar Cookie Christmas Tree Fruit Pizzas!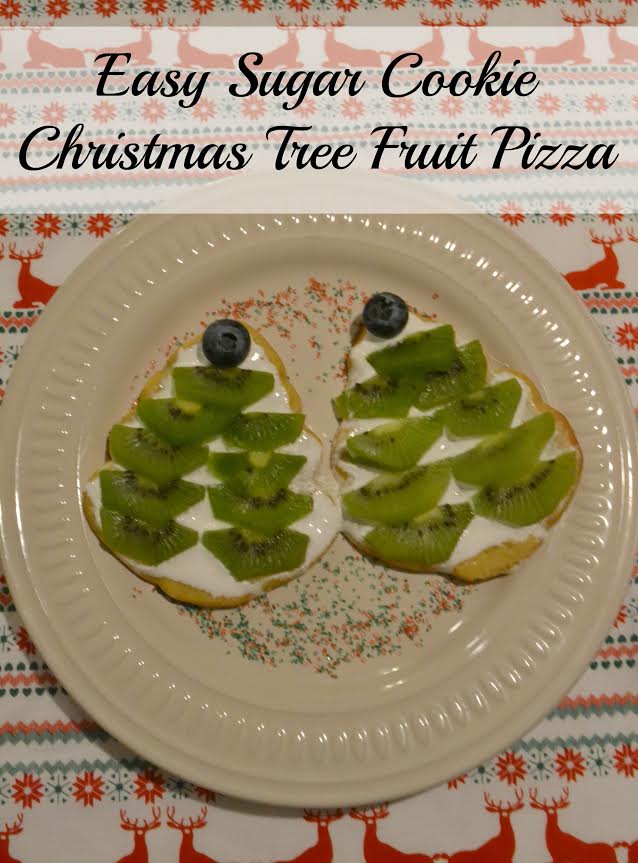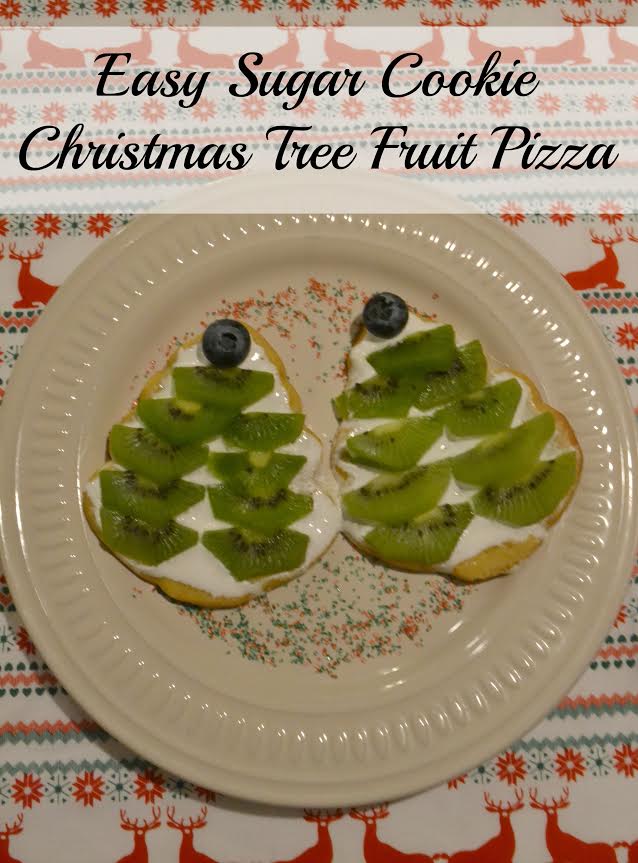 Ingredients:
2 packages of Nestle Toll House Sugar Cookie Sheets
1 Cup Marshmallow Cream
Christmas Tree Cookie Cutter
Kiwis
Blueberries
Any fruit of your choice!
Directions:
This recipe was the easiest of all! Pull out your cookie dough sheets and lay them on a flat surface. Cut out your Christmas trees with your cookie cutter. Bake according to package. Let cookies cool. Like the Gingerbread Men cookies make sure that your cookies are cooled completely or your marshmallow cream will melt. Once cooled spread your marshmallow cream on all cookies then layer with your fruit.
The fun part about this cookie is that you can take the fruit and marshmallow cream to the party if you like and everyone can create their own pizza. I loved the look of the kiwi so I went with that! You could do green grapes cut in half, strawberries, bananas anything you wish!
Friends, we are just so excited to share this time of year with you! What are some of your favorite go to easy recipes for the holiday season? Please share!
Merry Christmas!