I'm about eight months pregnant now, less than six weeks to go and this pregnancy is wearing on me. Either it's harder than I remember, or it's just different when you're four years older and have a 3.5 year old. Either way, I'm officially super-pregnant and starting to feel it. I am starting to wonder how I'm going to make it through these last six weeks.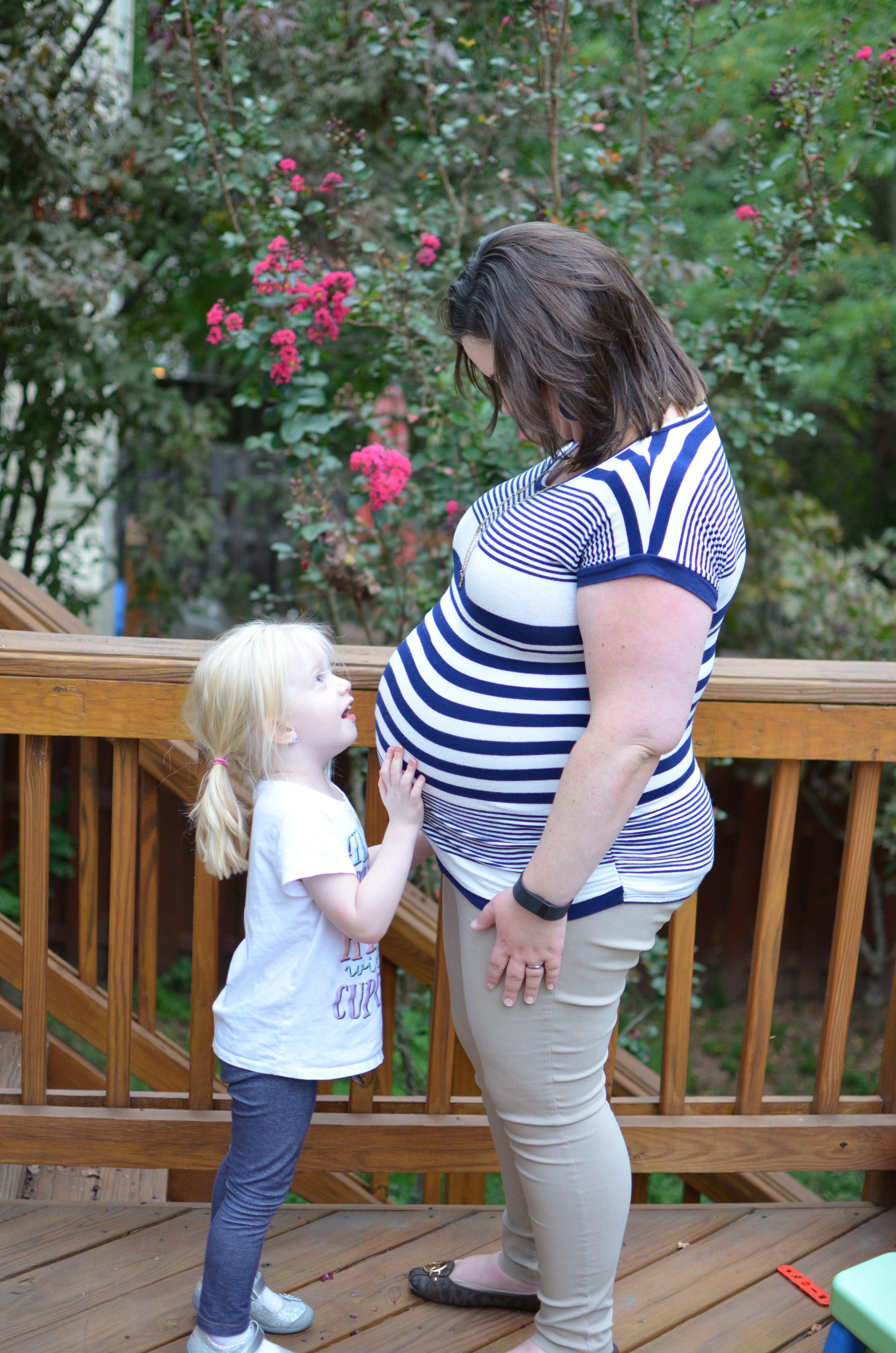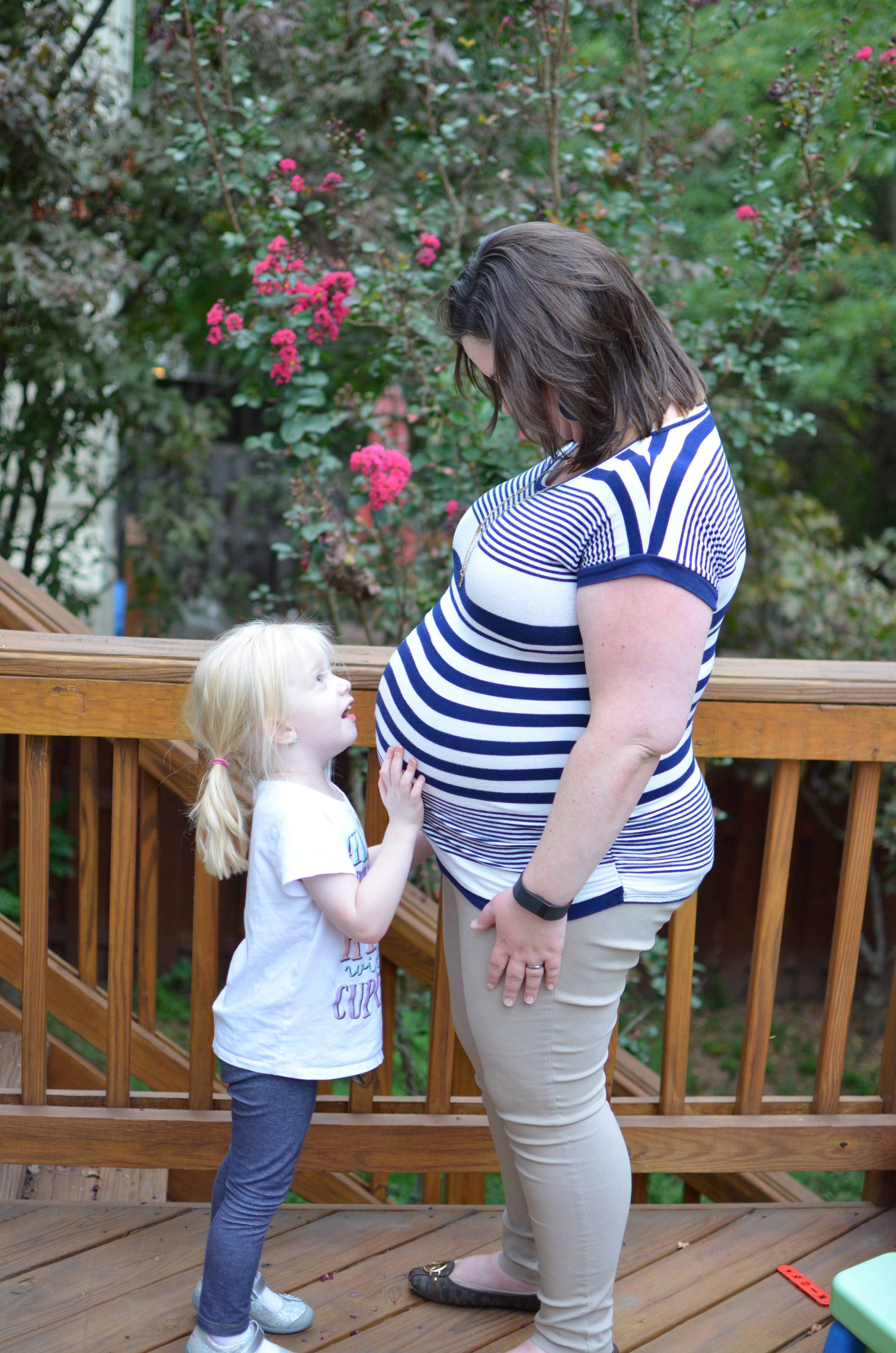 Don't get me wrong, I'm thrilled I'm able to get pregnant and have a relatively healthy pregnancy. I'm thankful for all the bits of movement throughout the day. I'm excited to meet this little girl, to see her with her sister, and for a whole new experience of babyhood and firsts to come. But you guys, pregnancy is just harder than I remember. With my first, I remember pregnancy being relatively easy – sure, there was weight gain, swelling, headaches – all the usual things. But this time, it seems so much harder and yet easier than I remember!
For one…working while pregnant is harder than I remember. I do not remember being this emotional – everything that happens at work elicits emotion. Some days I just have the hardest time keeping my emotions in check. I've gotten irrationally angry at coworkers for perfectly normal requests and cried over forgetting to put my lunch in the fridge. Seriously – emotions everywhere, which is something I absolutely never had with Abbie. I also find my motivation waning by the day – it's so hard to concentrate on work when I know what's coming!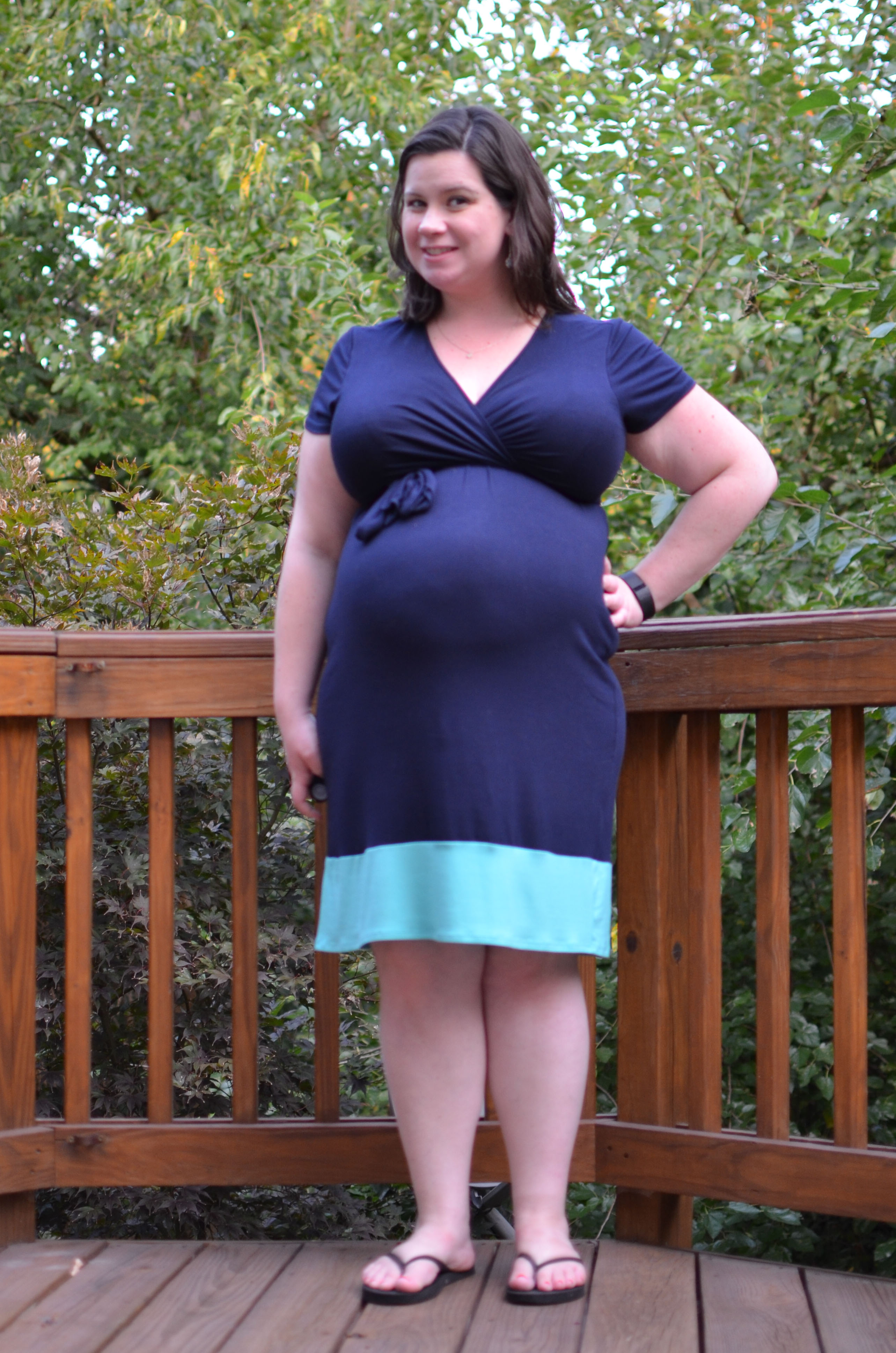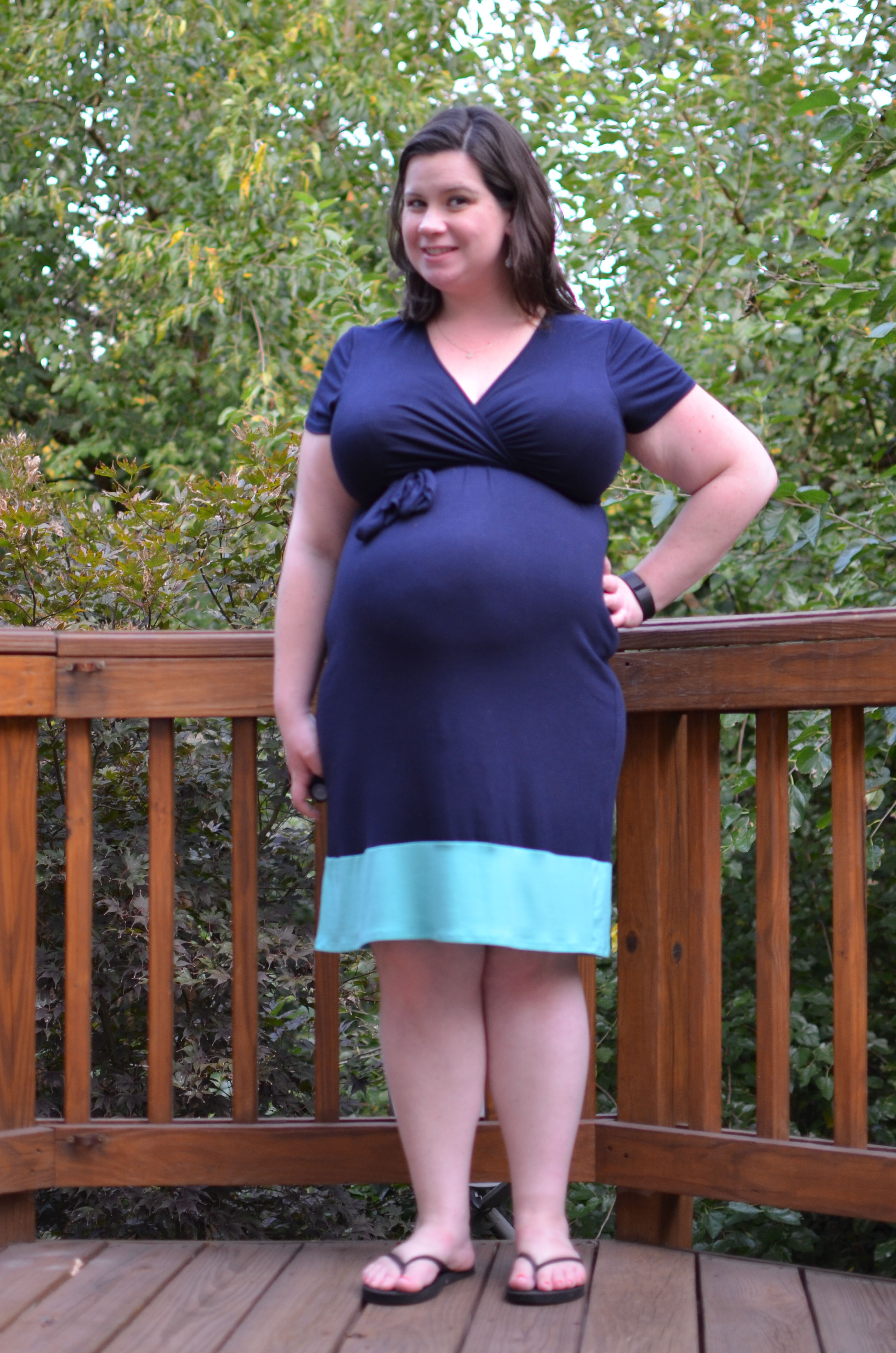 Secondly…I have gained weight completely differently this time around. Everyone keeps saying I look better than last time, and I feel like I do… but all the weight I've gained is in my belly. While that's good, it also makes my belly exceedingly heavy and I have no idea how it's going to keep growing for another 6 weeks. It's so crazy how your body can be so different with each pregnancy, isn't it?
Three…I'm never ever comfortable, temperature wise. I'm either sweating or freezing – there's literally no in-between. I keep an extra stick of deodorant everywhere because typically I'm sweating and I just hate it. If you know me, you know I hate sweat. The number one reason I hate working out is because I hate sweating. So sweating all the time? No, thank you. Thank goodness fall has finally started to arrive in Virginia!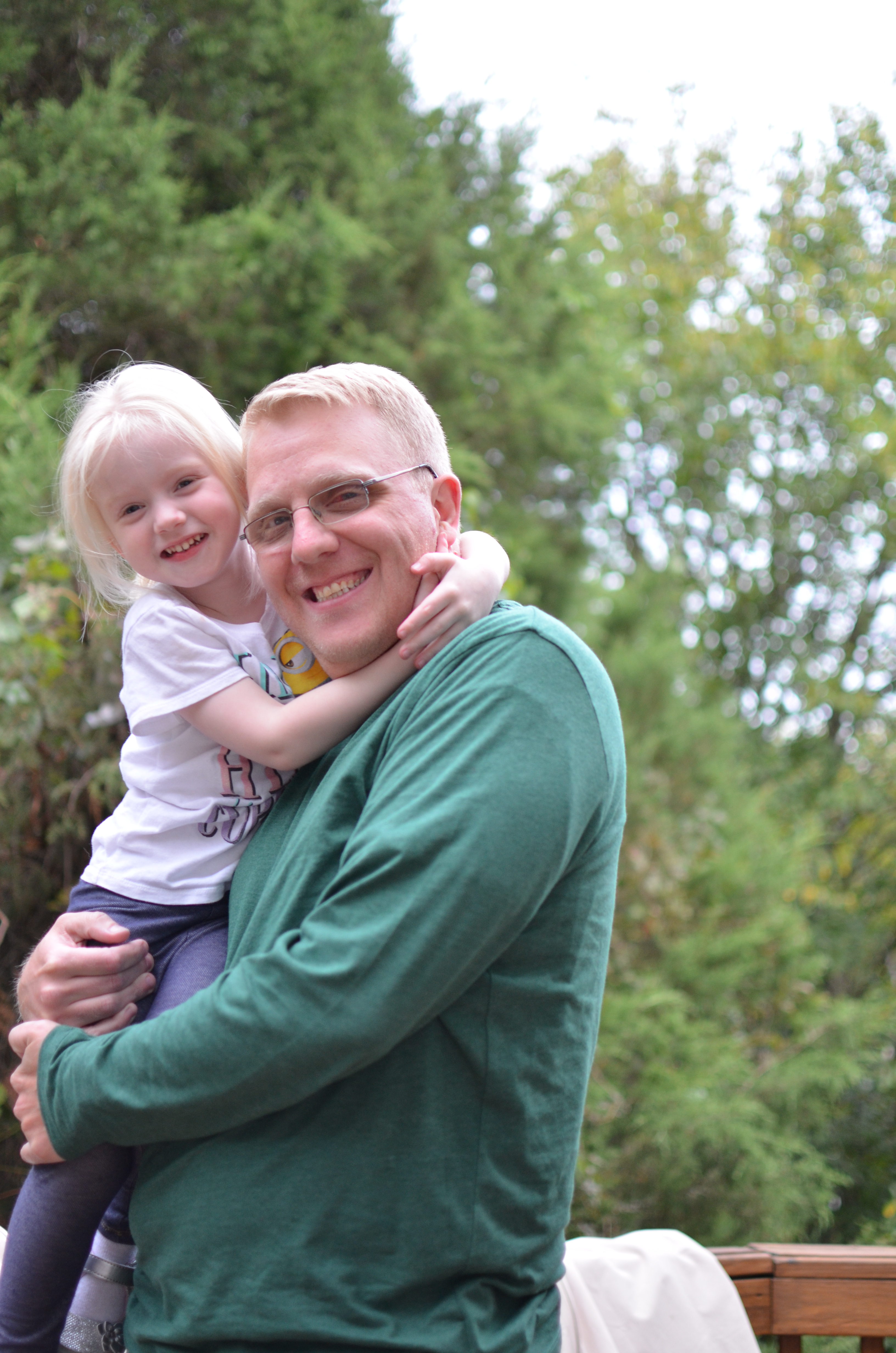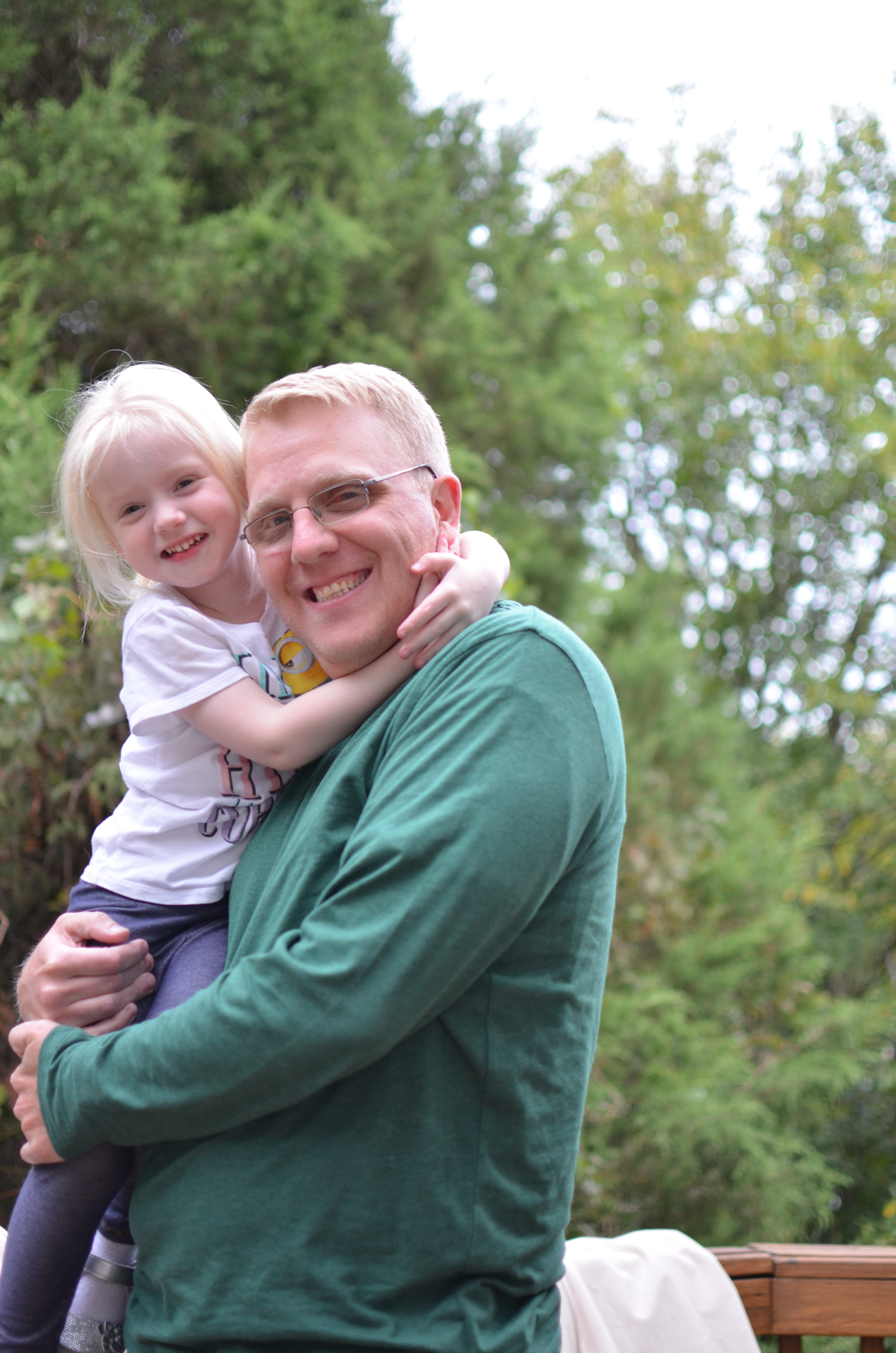 Four…those emotions? They go from 0 to 100 in .3 seconds. I watch Chris and Abbie playing together, and I tear up. When I think about Virginia Tech football and how emotionally invested I get in every game (and the fact we are without Frank Beamer for the first time in 29 years), I nearly dissolve into tears. When I check on Abbie after putting her to bed and see how adorable she looks in her big girl bed and room? Tears. When I think about the fact that I wish everyone would just get along and be happy for each other? More tears. Pulling out all of Abbie's baby clothes to get them ready? All the tears, all the time. I'm surprised I hold it together as much as I do, honestly.
Finally…there's Abbie, and thinking of all the emotions I'm going to have when I see my two girls together for the first time – there's also the fact that she straight up wears me out some days. While many days she knows momma just needs a nap, so many others she just wants to hang out with her mom, just like she always has. Having a 3.5 year old while you're pregnant is no joke!
Pregnancy is crazy, guys, and I'm so glad I'm close to the end of it! Were your pregnancies crazy different?