Last week while we prepared to head out of town for our beach trip, I spent a lot of time washing and folding clothes and packing our suitcases.
I made sure we had snacks for the car, enough clothes for the week and everything in order for our neighbor who was puppy sitting our dog.
BUT my most important task while vacation prepping, was making sure we had enough entertainment for the kiddos for our NINE HOUR car ride.
Not sure if you have ever taken a long car ride with four children, really any child for that matter, but it can be a challenge to keep the "are we there yet"  and boredom at bay.
Our minivan has a DVD player, but movies can only take you so far. We play car games, and sing songs and read books, but I also knew Megan was probably going to be my biggest challenge since that girls mind is always working and usually so is she. I knew being confined to her car seat was not going to be fun, so I made sure to update our Ipad with some toddler friendly apps that have become favorites in our household.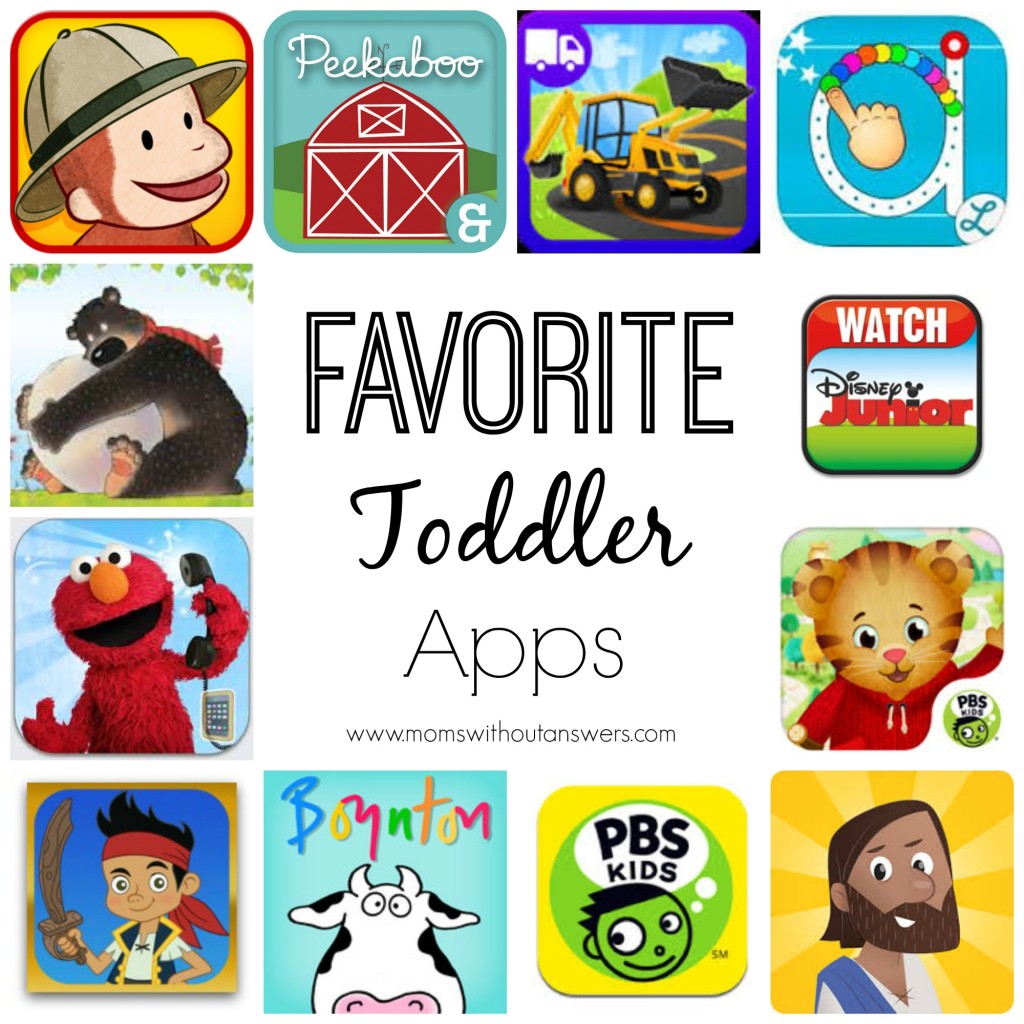 Curious George At The Zoo – This app right here is perfection if your child is an animal lover like mine. Megan would spend hours if I would let her, washing and feeding and playing with all the animals at the zoo. She loves to select their food and brush and bathe them and earn her sticker rewards. Can't say enough great things about this one.
Hugless Douglas – This was a new app for us, and we were fans from the start. It is the sweetest story, which can be read aloud or you can chose share where you can promote reading the story with keywords being emphasized. There are also adorable games, that have quickly won Megan's heart.
Elmo Calls – This one is really for the twins. They love to call their MeMaw or really anyone who will talk to them on FaceTime. On the days that my mom is working or we can't get anyone to answer their phone, Elmo comes to our rescue. The boys know the song the second it turns on and they crowd around the phone or ipad and just giggle and laugh as Elmo sings, talks and tells jokes. They give this app two thumbs up! (Question…since they are twins should it be four thumbs? Who knows….)
Jake's Never Land Pirate School – Best free app hands down. This app offers so much from playing instruments with the Pirate band to navigating the seas and searching for treasure, to flying with the help of pixie dust. If you have a Jake and the Never Land Pirates fan in your house, this app is a must.
Moo Baa La La La – This is one of our favorite books, and so we knew the app was going to be amazing as well. Sandra Boynton can do no wrong in my book. From the fun animal sounds, to the interactive story and games this is a great great app that both Megan and the boys love.
PBS Kids – We were always Daniel Tiger fans, and Elmo too, but now that our cable is gone we have fully embraced PBS and all that it has to offer. Which turns out is quite a lot. This app allows you to watch any of their kid shows on the go and we are discovering all sorts of new family favorites.
Bible for Kids App – This app is AMAZING. We use the You Version app as adults, and when they put out the kids version we knew it would be a winner. It brings the Bible to life in fun and applicable ways that keep Megan always begging for more. It has helped lead some great discussions in our house, and of course I am always a proud mama when she can't get enough of "Jesus' book for me".
Daniel Tigers Neighborhood – This has been a favorite of Megan's for quite some time. She loves Daniel Tiger and this is a great game for exploring his neighborhood. Everything from Daniel's house, the Doctor, bedtime, bath time and more.
Watch Disney Jr – Now that we have done away with our cable, this app has been a life saver when Megan needs her Doc McStuffins or Princess Sofia fix.
Writing Wizard – This app is perfect when you are ready to start practicing writing letters with your littles. The kids trace letters and parents can track their progress. You can even add your own words, which is helpful when they are learning to write their own name. I was a bit worried at first that Megan wouldn't take to it since it wasn't a "game" per se, but they make it so fun that I don't think she can even tell the difference between it and some of her other favorites.
Trucks and Shadows – In this app kids match trucks and other vehicles with the corresponding shadow. Even the twins love this app. Mainly because they are obsessed with trucks and anything that goes, so Megan usually lets them help and it is a fun matching game they can all play together.
Peek A Boo Barn – Another Megan favorite that is quickly becoming one of the boys as well. It is geared for younger kiddos with its bright colorful animation and fun animal sounds. The boys favorite game is peek a boo, so they think there is nothing better than peek a boo with their favorite farm friend.
What are some of your favorite toddler apps that we should check out? We are always on the hunt for new ones.