We love Greek food around our house, especially feta. Any time I tell my husband something will have feta in it the recipe is an immediate win!
This past week we went on a grilling spree and created most of our dinners outside while the kids were playing and enjoying the last few minutes of the day. One of our favorite recipes we made were Feta and Spinach Turkey Burgers with Chimichurri Sauce.
You guys! If you are not ADDICTED to Chimichurri Sauce like we are, you are m-i-s-s-i-n-g out!
This recipe is obviously a must try.  Hello… feta and chimichurri sauce, shut it down!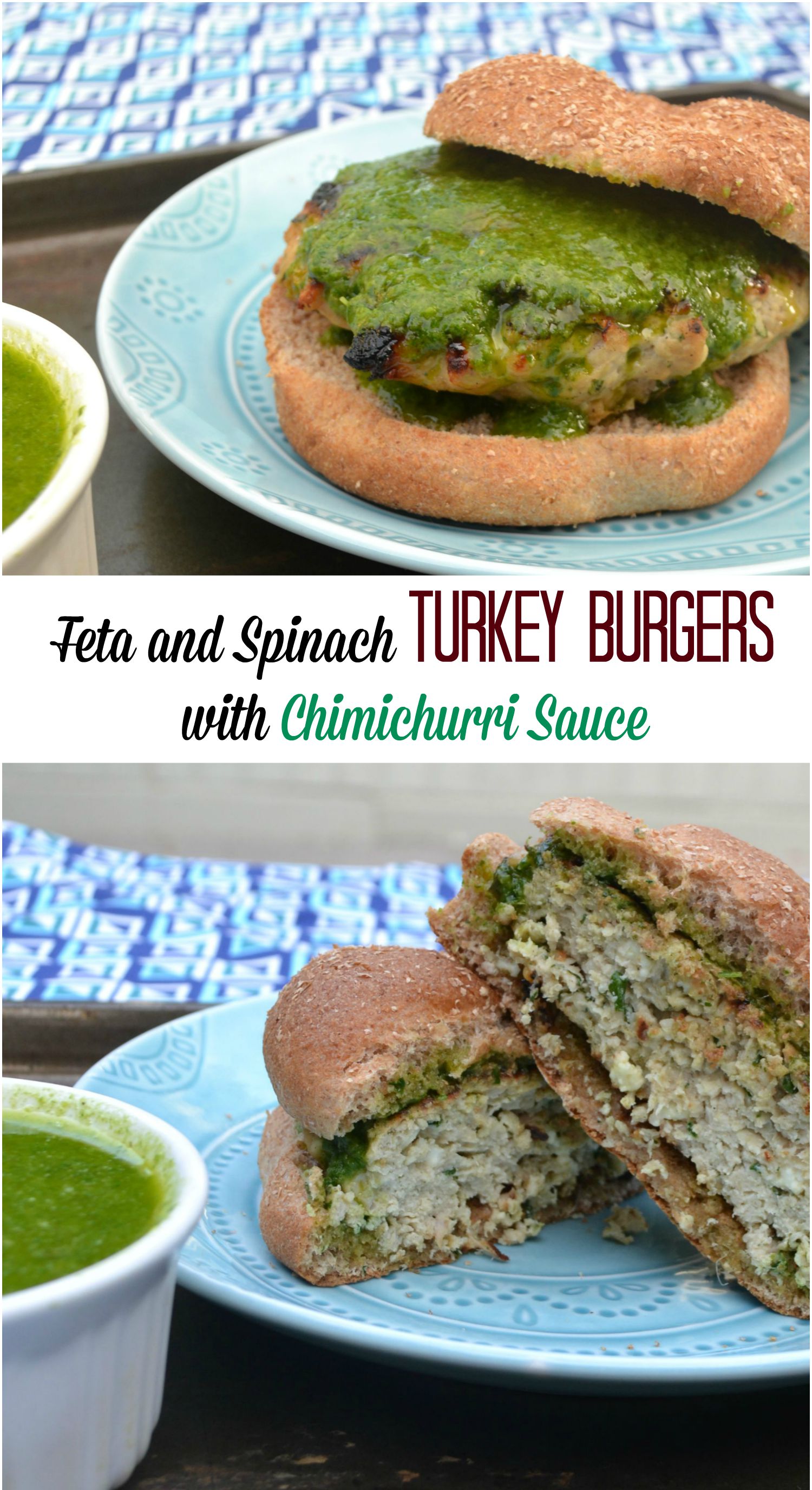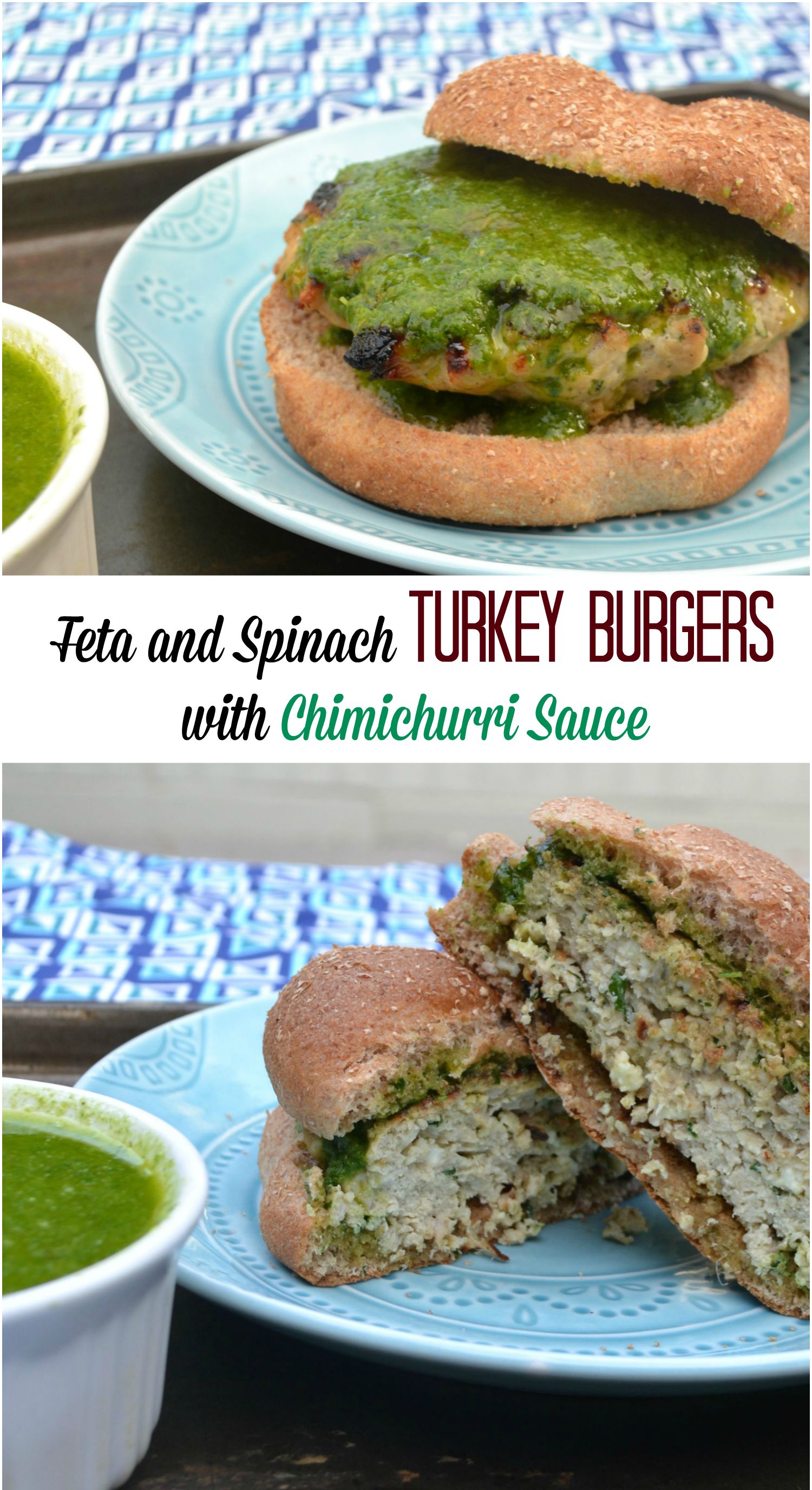 Feta and Spinach Turkey Burgers:
Turkey Burgers are a little tricky sometimes, finding the right balance between making sure it stays moist and the correct seasoning can be a little tricky. In order to make sure your burger stays moist be sure to add fat into the mixture. I usually add olive oil and find the best taste and results this way.
Also, be sure to add enough seasoning. For some reason with turkey burgers I find that you have to add just a bit more seasoning than you do with beef burgers.
Ingredients:
1 lb. Ground Turkey- I get turkey that is as lean as I can find. It seems cleaner to me and then I add my good fat back in.
1 1/2 Tablespoons of Olive Oil
1 Cup Spinach
1/2 Cup of Feta
Worcestershire Sauce- A couple of splashes will do.
2 cloves Garlic finely diced
1 teaspoon Salt
White Pepper- I prefer white pepper because it is not as strong but use what you have on hand.
Mix all ingredients in a mixing bowl together making sure that your spinach and feta and distributed evenly. Form your patties. For Turkey Burgers the thinner the better. This will reduce cooking time and allow your burgers to not dry out.
Toss (or gently lay) your burgers on the grill and get ready for yumminess!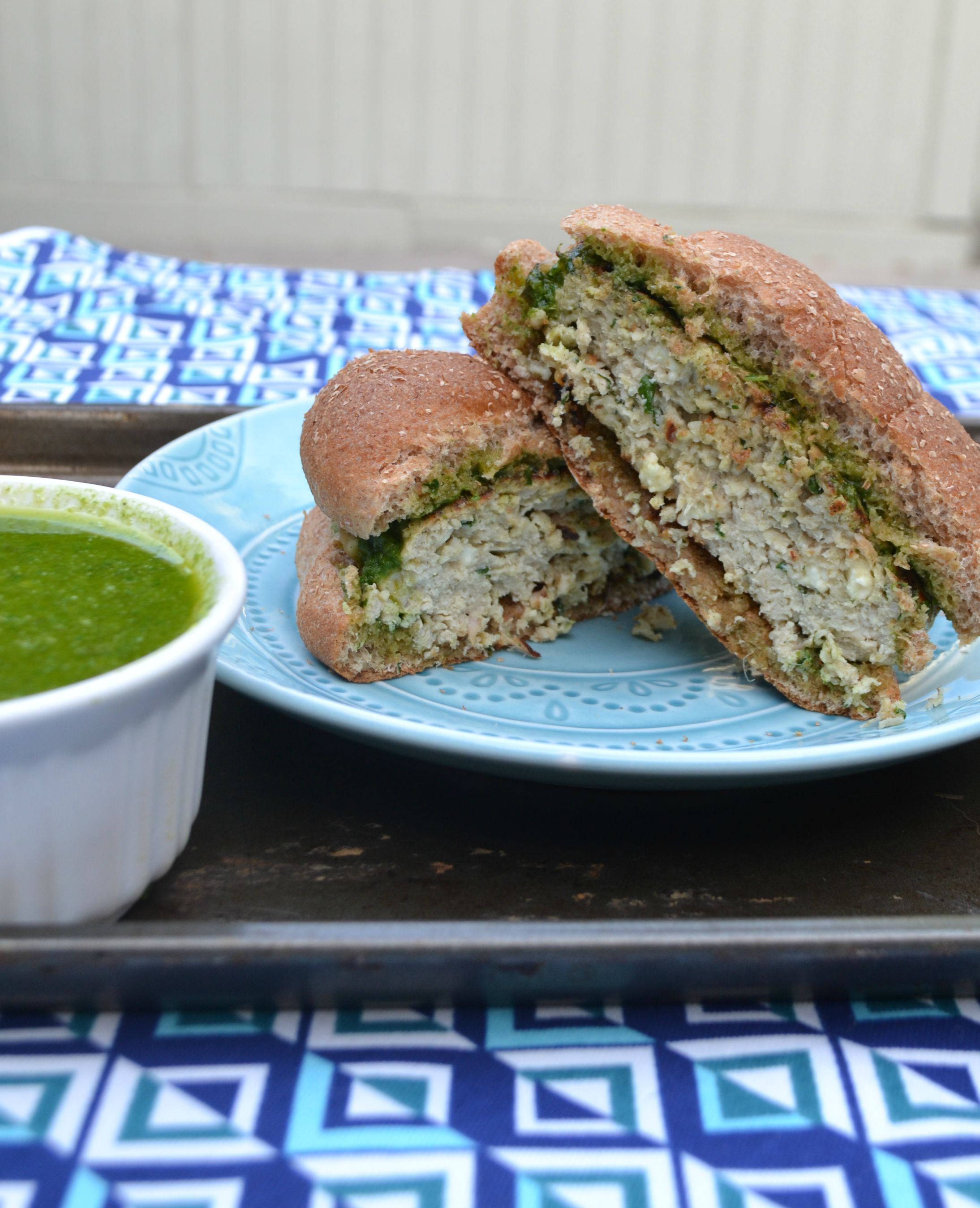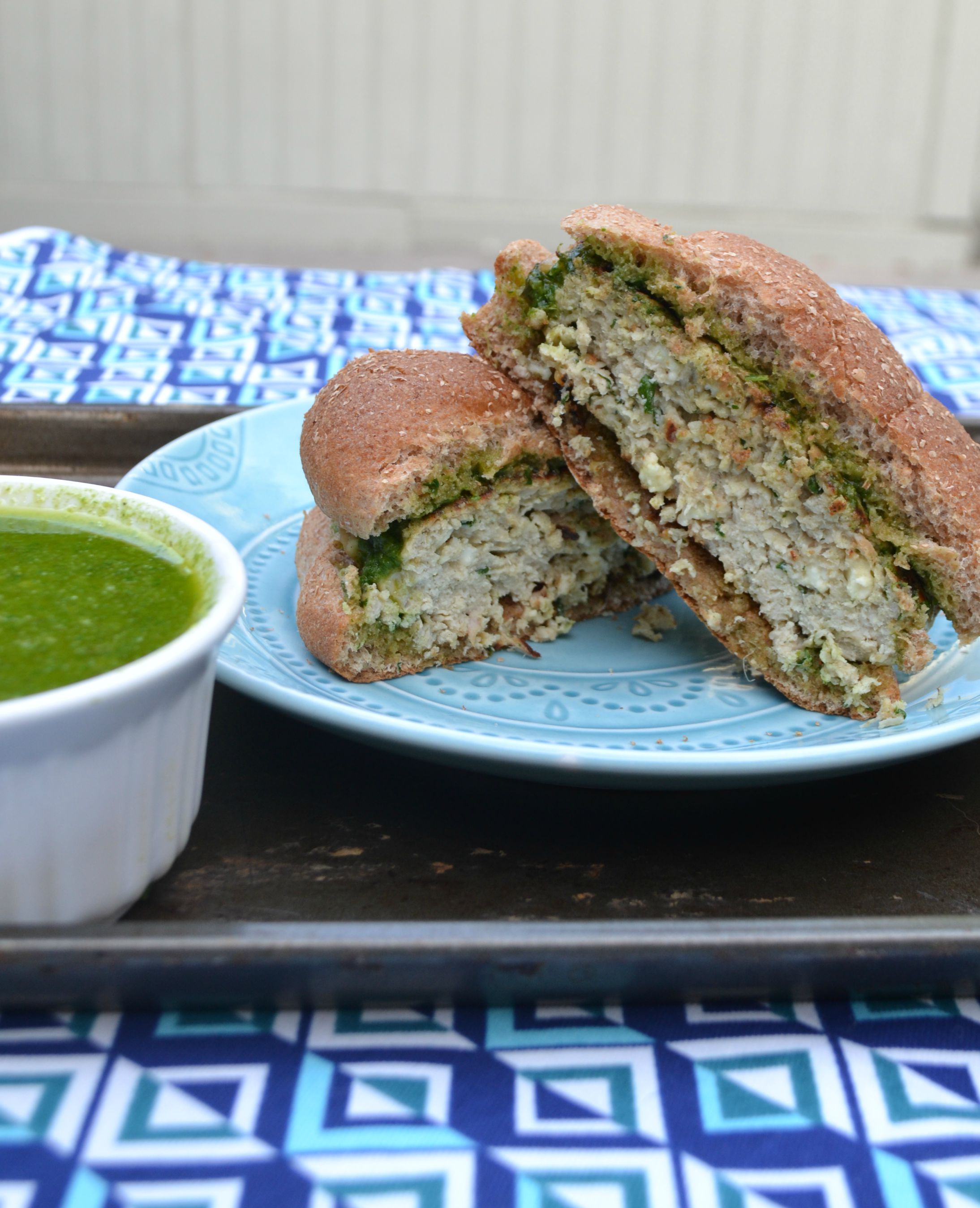 You have to trust me when I tell you that you cannot start to eat this delicious burger without your Chimichurri Sauce. We love this sauce so much that we literally put more on our plate and sop it up with our burgers. So delicious!
Chimichurri Sauce:
1 cup Parsley
1 cup Cilantro
2 tablespoons of fresh Oregano
2 1/2 tablespoons of red wine vinegar
4 cloves of garlic chopped
2-3 teaspoons of salt
1/4 teaspoon of red pepper flakes
Combine all ingredients into a blender or food processor and blend until all is blended well. You will see the sauce start to come together. Feel free to add additional seasoning to your liking. Once your sauce is blended pour it into a bowl and allow all of the flavors to marry while waiting on your burgers.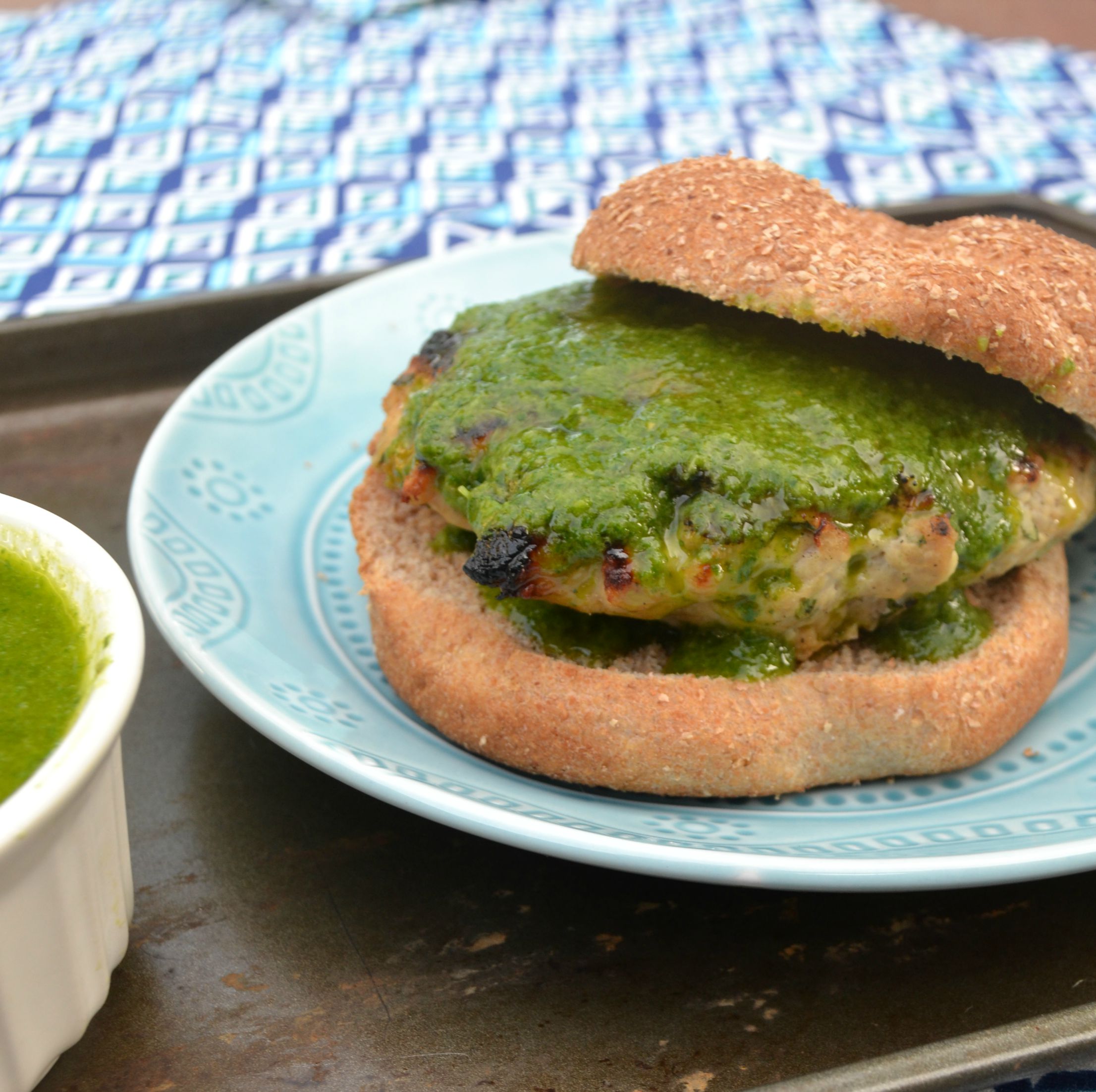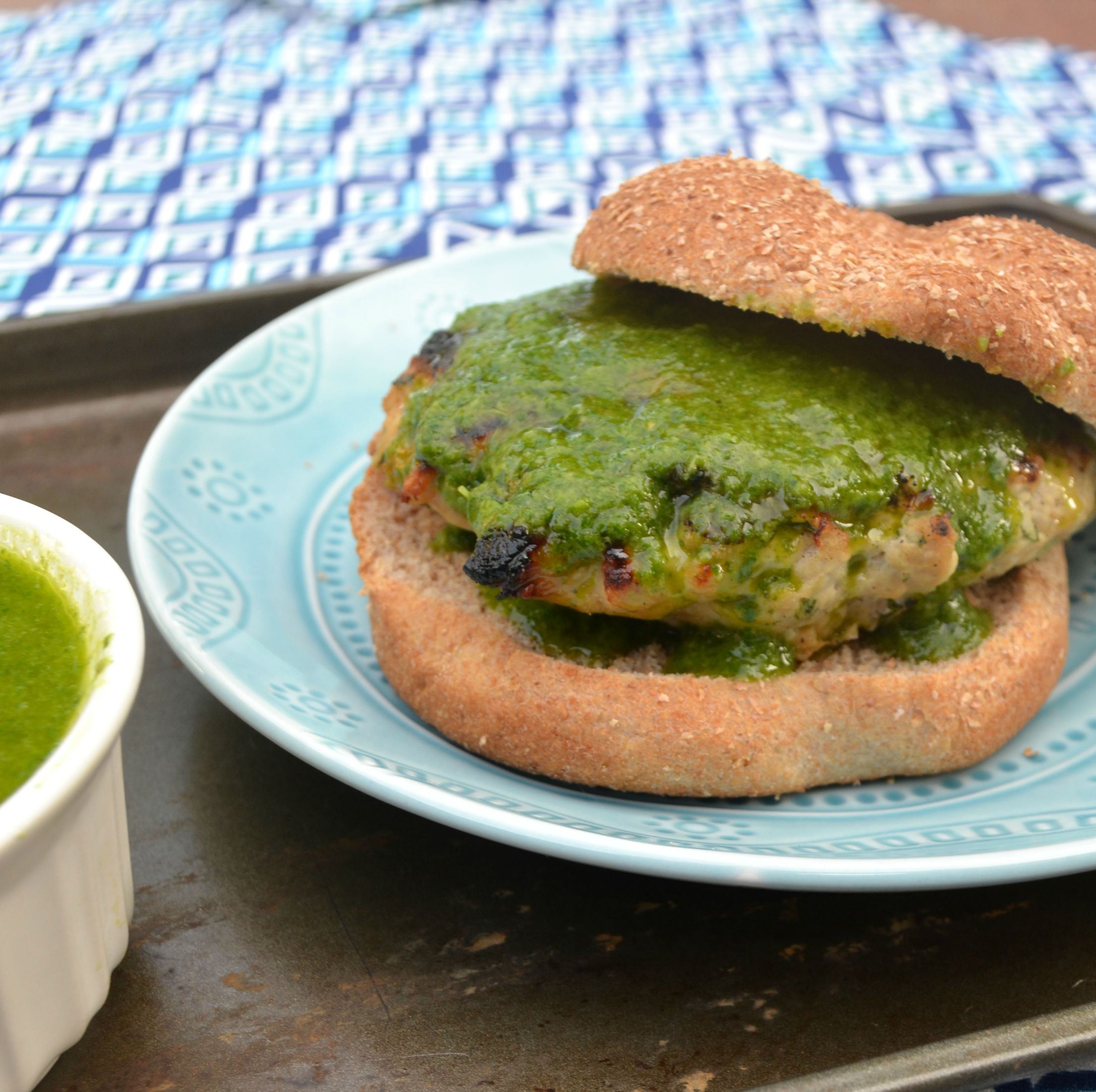 Just look at all of that yumminess!
And just to give a real-life representation of how this whole photo shoot went down, I give you an unedited version of real life Mom Blogger life.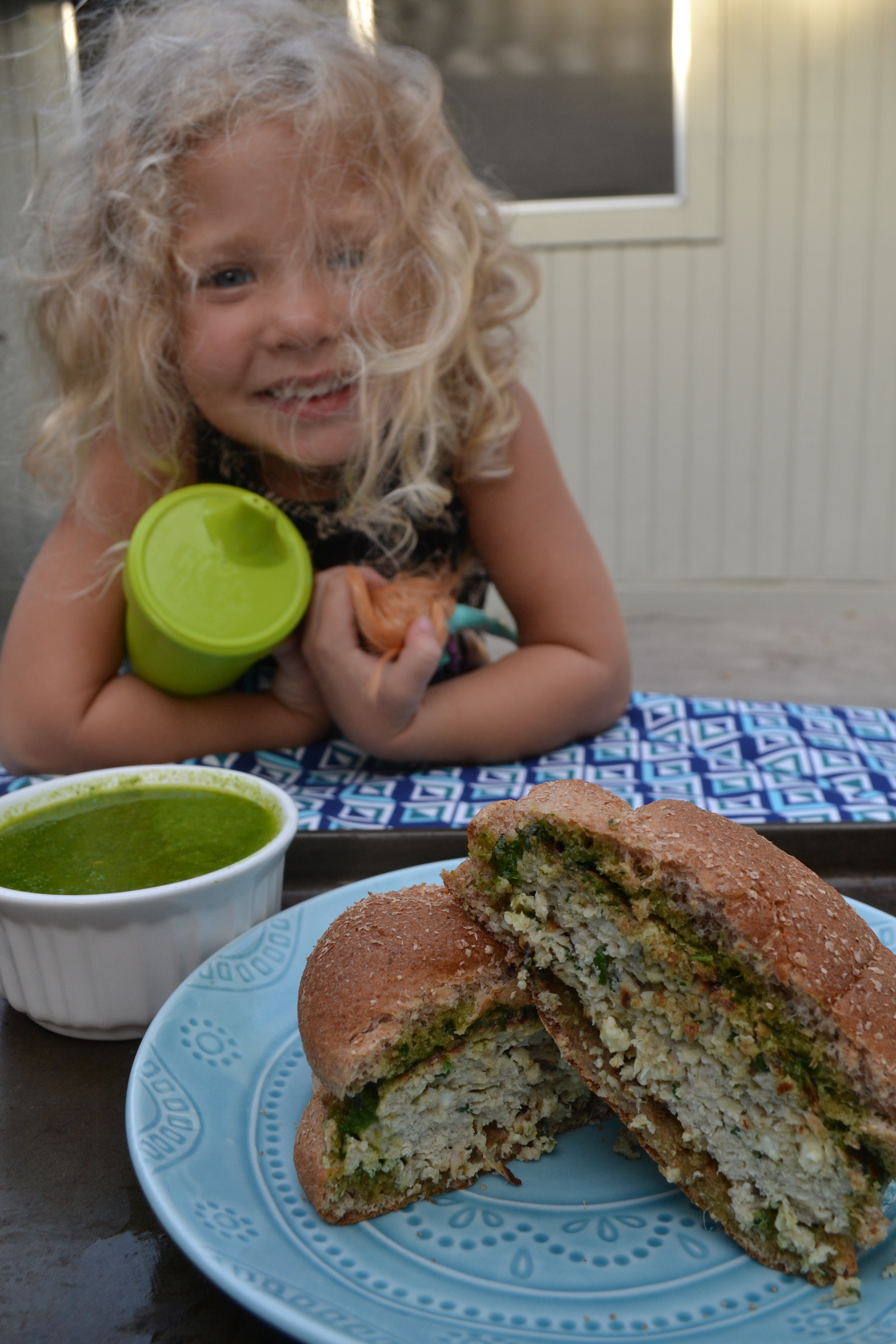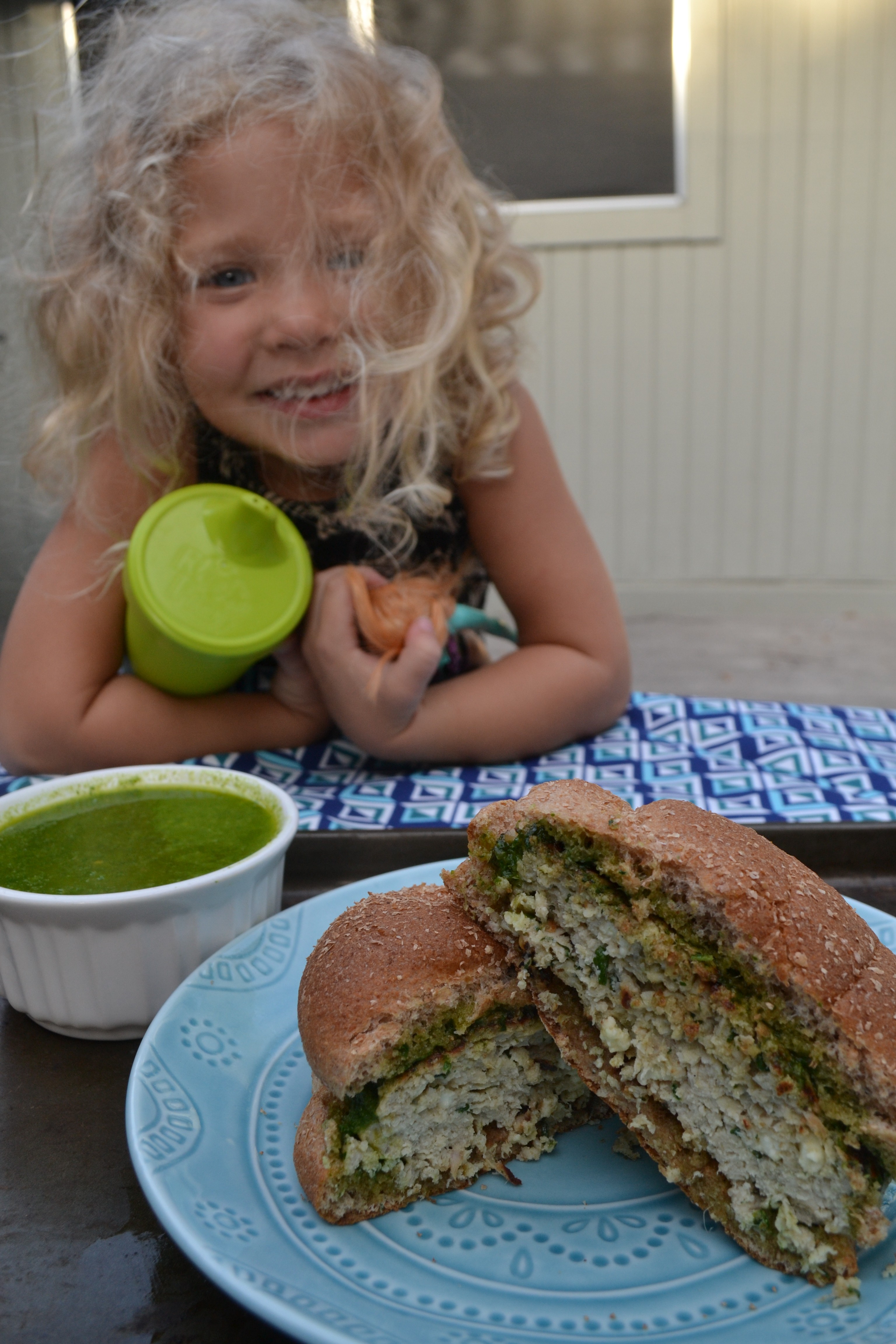 These burgers were smelling so yummy this poor child couldn't wait any longer!