This shop has been compensated by Collective Bias, Inc. and its advertiser. All opinions are mine alone. #NaturallyClean #CollectiveBias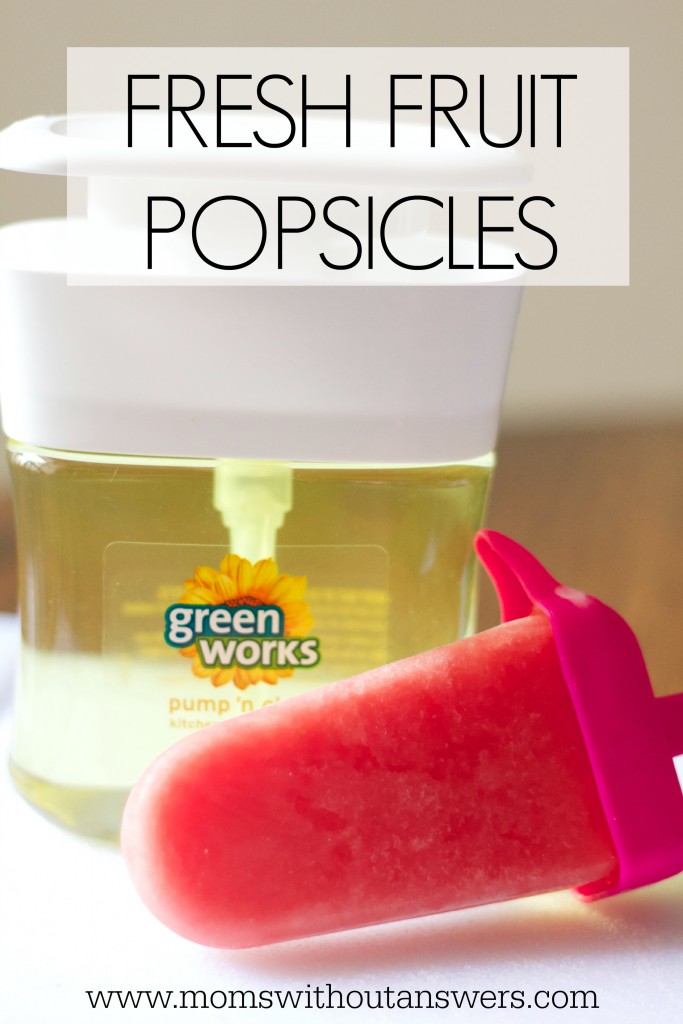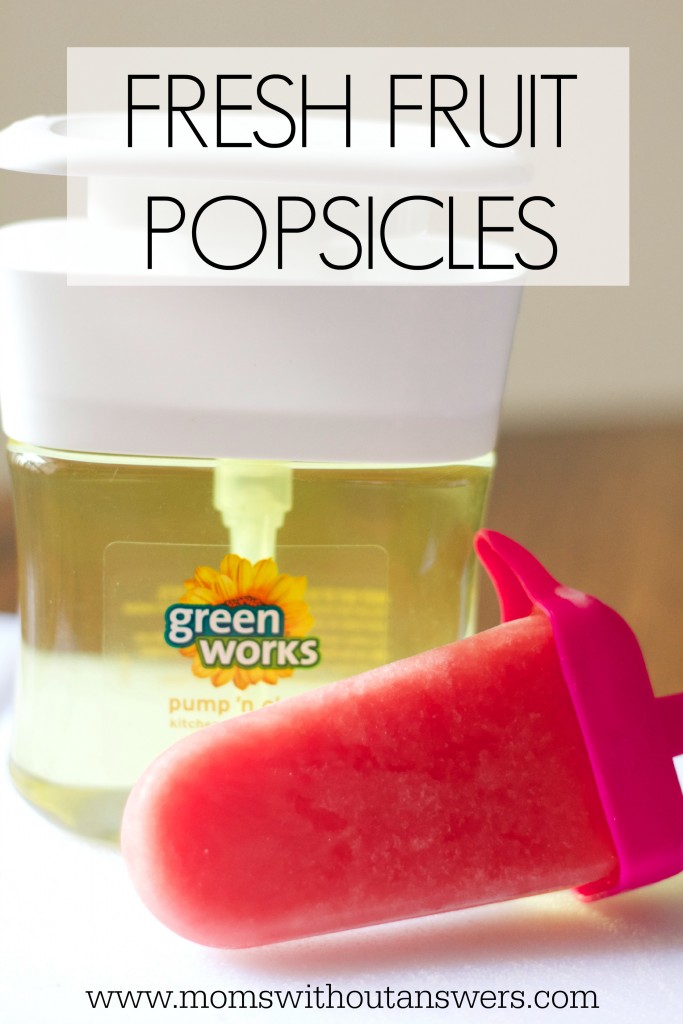 It is officially summer.
Which in Texas translates to it is officially one million degrees outside. Seriously y'all, the humidity and heat in Texas is no joke.
There are very few options to beat the summer heat, so really you just brace yourself, lather on the SPF and try and come up with as many refreshing and cooling treats as possible.
Enter some fresh fruit popsicles. I have wanted to make our own popsicles for some time now, and this week while trying to come out of our vacation detox I distracted the kiddos with an afternoon of "pop" making. Since there were tiny hands helping I kept it simple and easy and the result was quite tasty if I do say so myself.
The kids are obsessed with all things Watermelon and mama prefers peaches in the summer so I came up with 2 quick and easy options that would please the entire crew.
For the kiddos, I went with fresh watermelon and some coconut water with a little bit of agave nectar thrown in for good measure.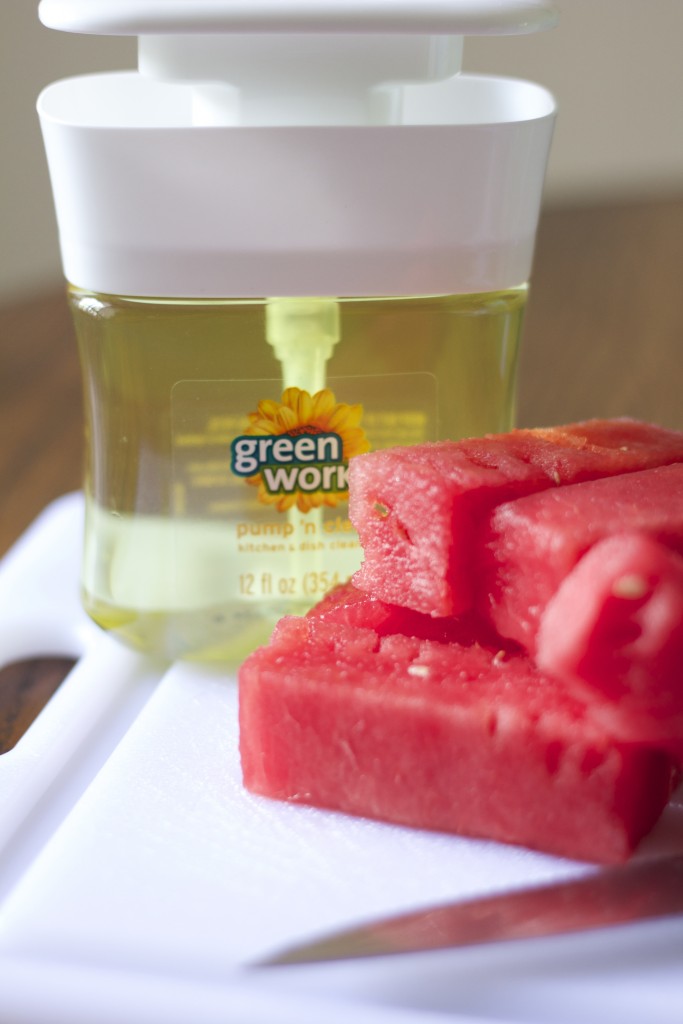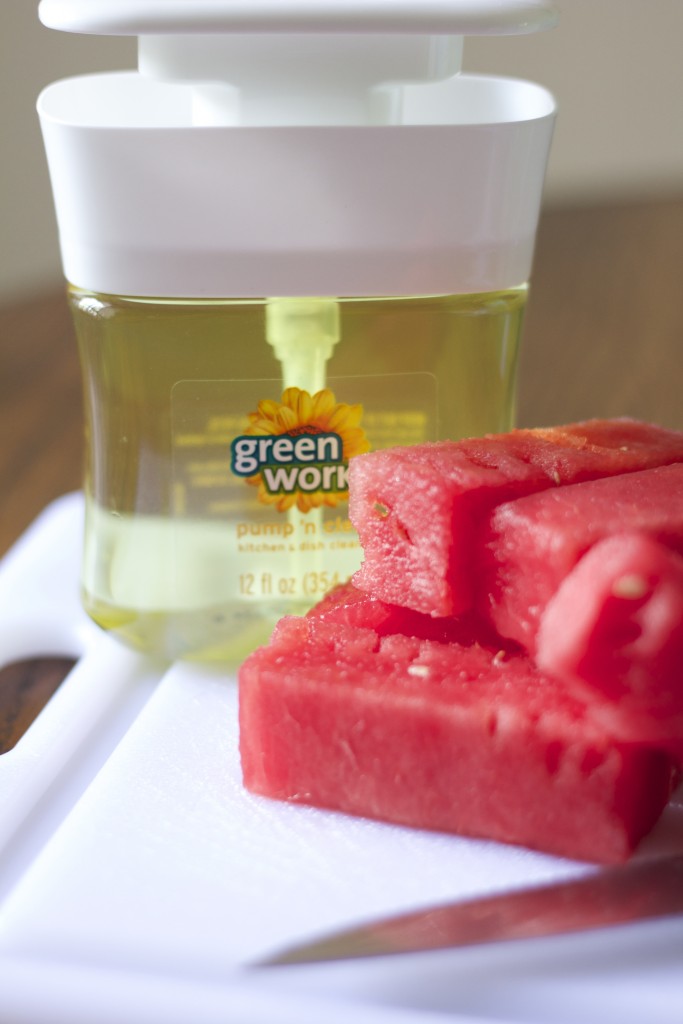 And yes, yes that is a cleaning product in the picture. No it's not an ingredient in the popsicles, but it IS a vital part of the popsicle making process. In fact this is vital in all kitchen endeavors from here on out.
Mamas, allow me to introduce to you the all new Clorox Green Works Pump 'N Clean. Not only is it ridiculously easy to use…we are talking wrangle a toddler with one hand and dispense and use with the other, but the most amazing part of Green Works Pump 'N Clean is that it is food safe! Which means it is great for cleaning kitchen surfaces like cutting boards and knives and it will not compromise the recipe and food whatsoever. Which makes for an extra easy clean up when you are finished in the kitchen and that in itself makes this product a MUST have in the kitchen. Amazing right? If you are busy mom like myself then my guess is you are nodding your head right now in agreement.
It was pretty much love at first sight when I came across it in the aisles of Target. I found it on the aisle with other cleaning products as it was nestled in with some of my other Green Works faves. In fact Target is the only retailer that carries the entire Green Works line. Some of our household faves are the dish soap, the compostable cleaning wipes and the toilet bowl cleaner. While I was reaching for my beloved wipes, the Pump 'N Clean caught my eye because of it's unique design. Then I saw it was food safe (*should not be used with raw fish or meat) and I could clean while I cooked and I was won over and decided it was coming home with me. Not to mention I noticed that the Target Cartwheel App had an offer that is good from June 14-July 11, and will save you 10% on all varieties of Green Works products, including the all new Pump 'N Clean.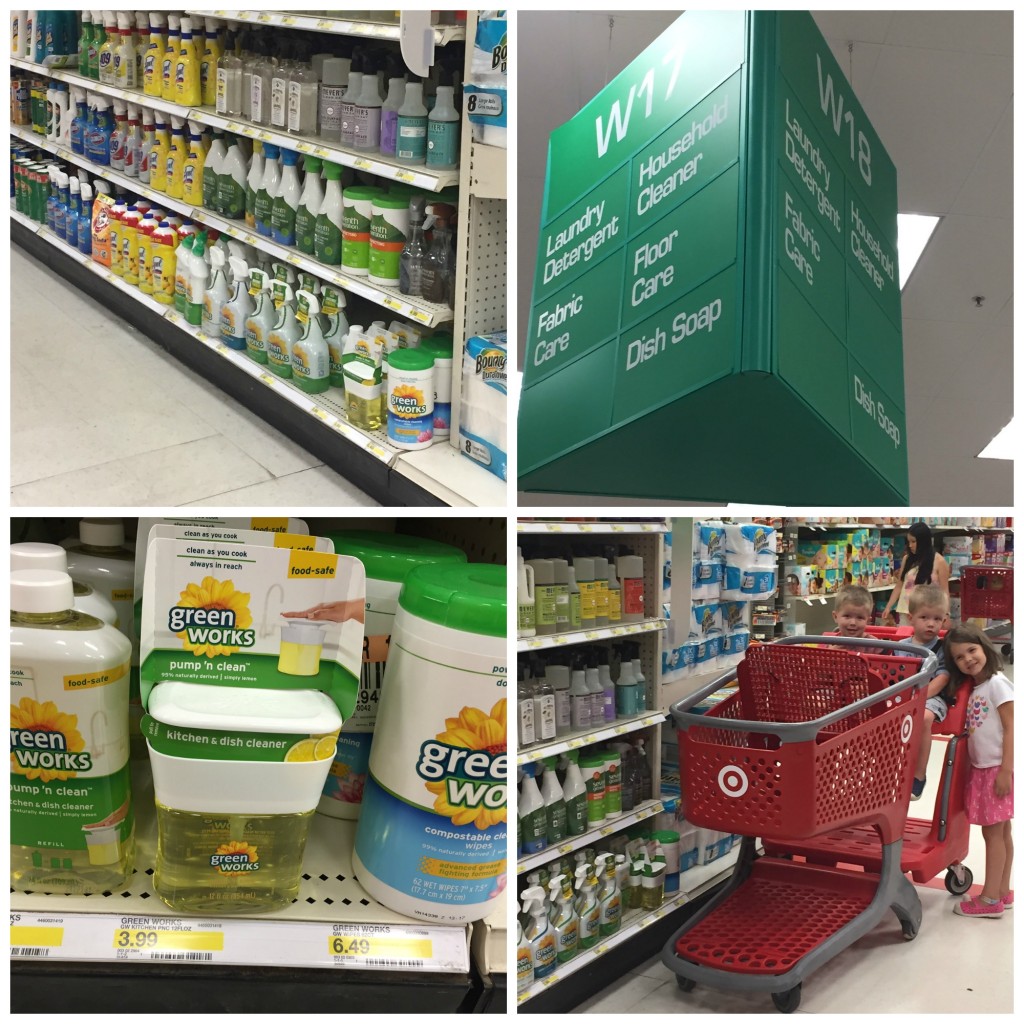 I chose to put the Pump 'N Clean to the test while we made our popsicles and it was so much better than I could have imagined.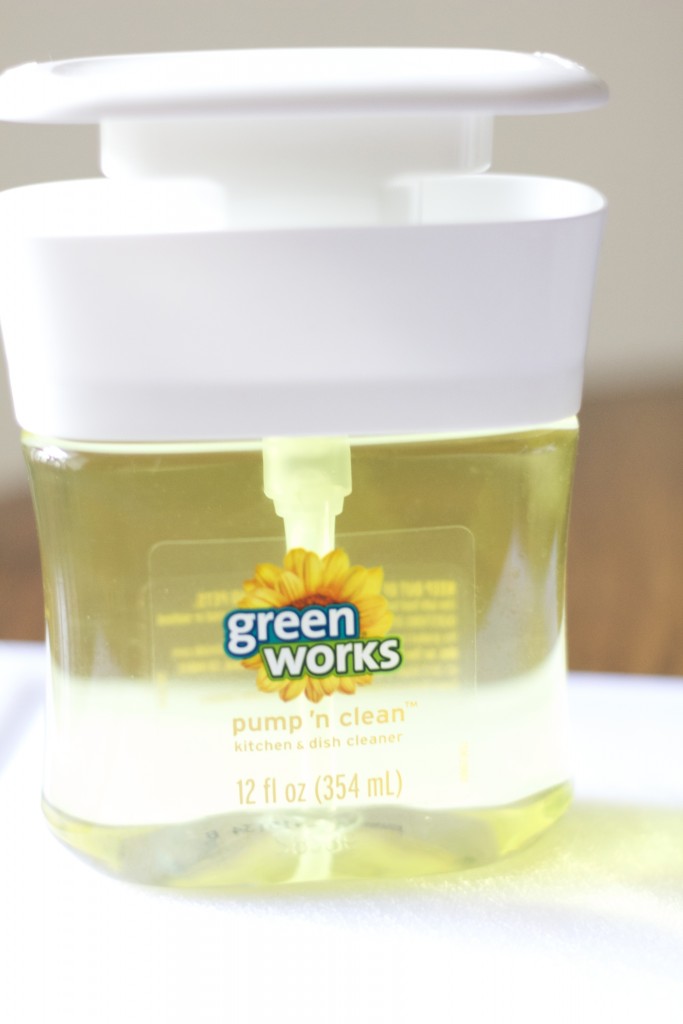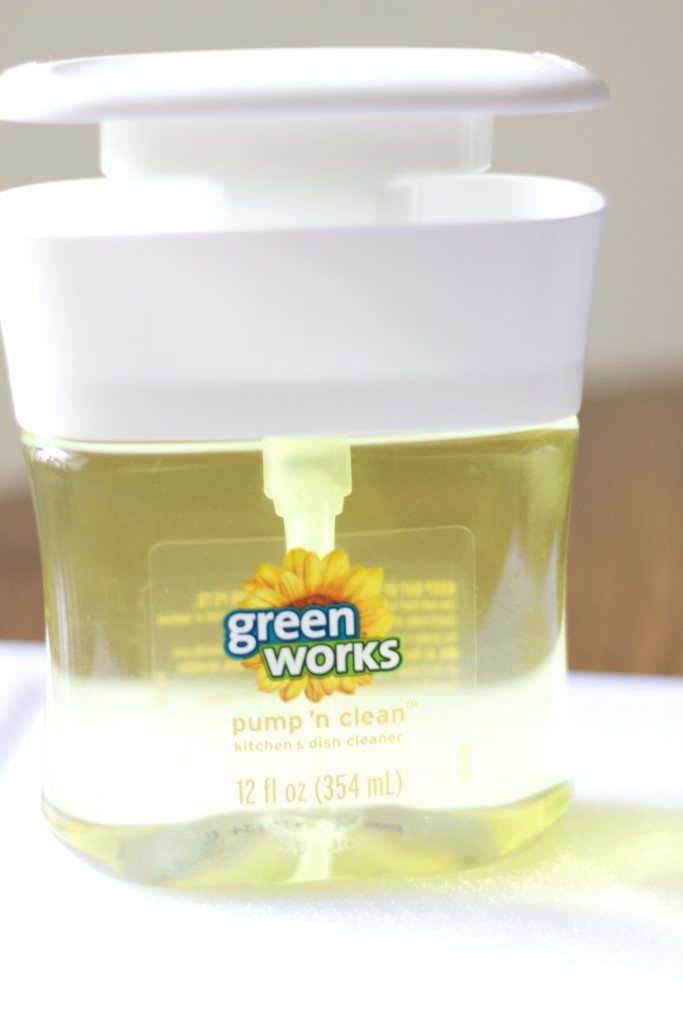 I cut up my watermelon and added it along with the coconut water and agave nectar to the food processor and blended everything together.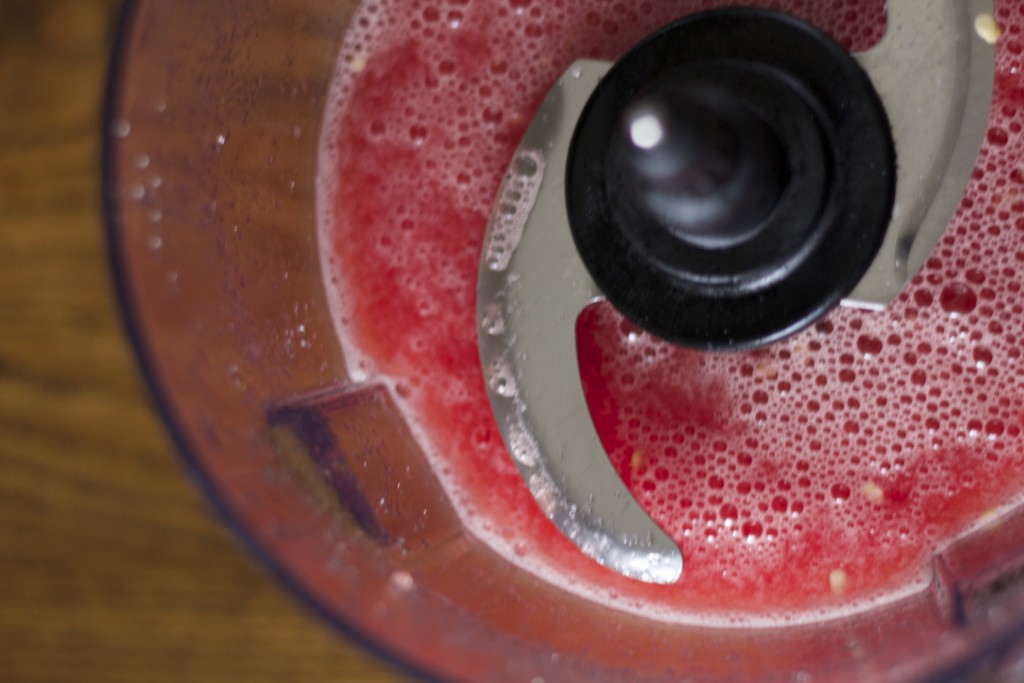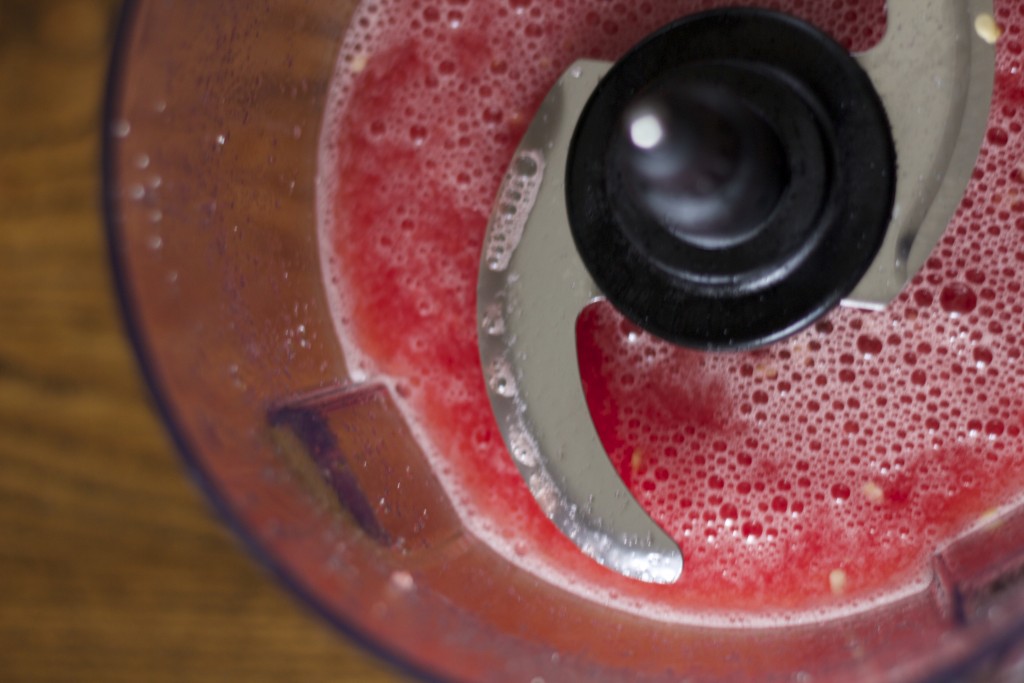 I poured the mixture into the popsicle molds and then it was time to put the Pump 'N Clean to the ultimate test. Because I also had some fresh peaches I wanted to make into popsicles. Thanks to Green Works Pump 'N Clean I was able to quickly wash off the cutting board, knife and clean out the food processor so that I could use them all again for my peach pops.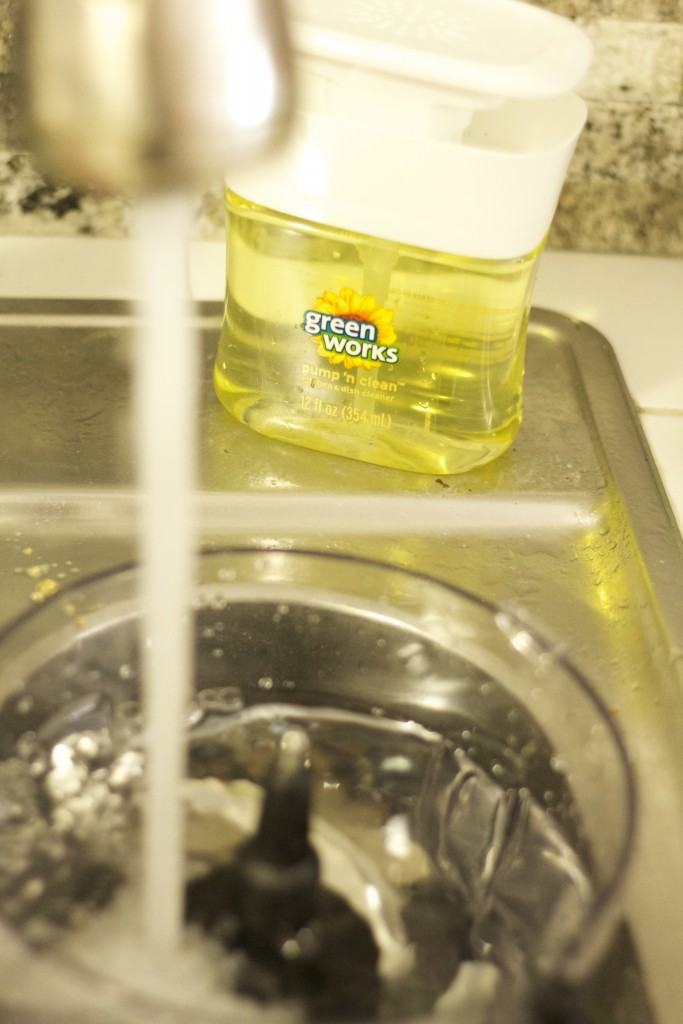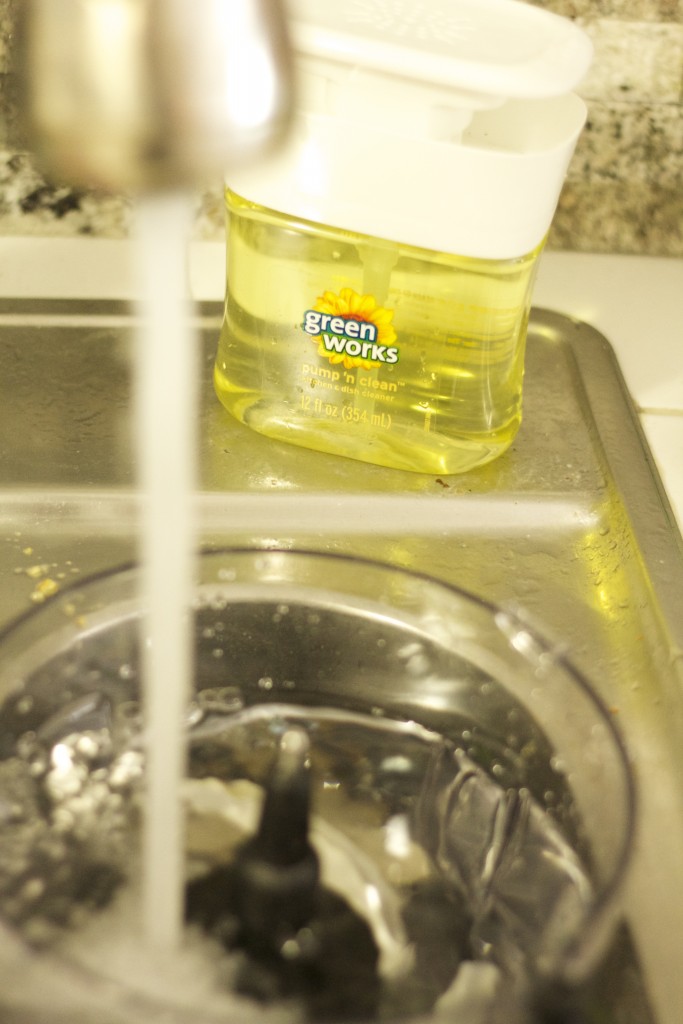 Worked like a charm and was so easy and quick. I didn't have to worry about any chemicals interfering with my delicious treats. It was awesome.
So then I got to cutting up some peaches for my next popsicles. For these bad boys I decided I would blend peaches, lemonade and again some agave nectar to help tone down the tart taste.
Once again I added the peaches, the lemonade and the agave into the food processor and blended. The smell was absolutely divine. Peaches are my absolute faves.
Then I poured the mixture into the molds along side the watermelon mixture and popped them in the freezer.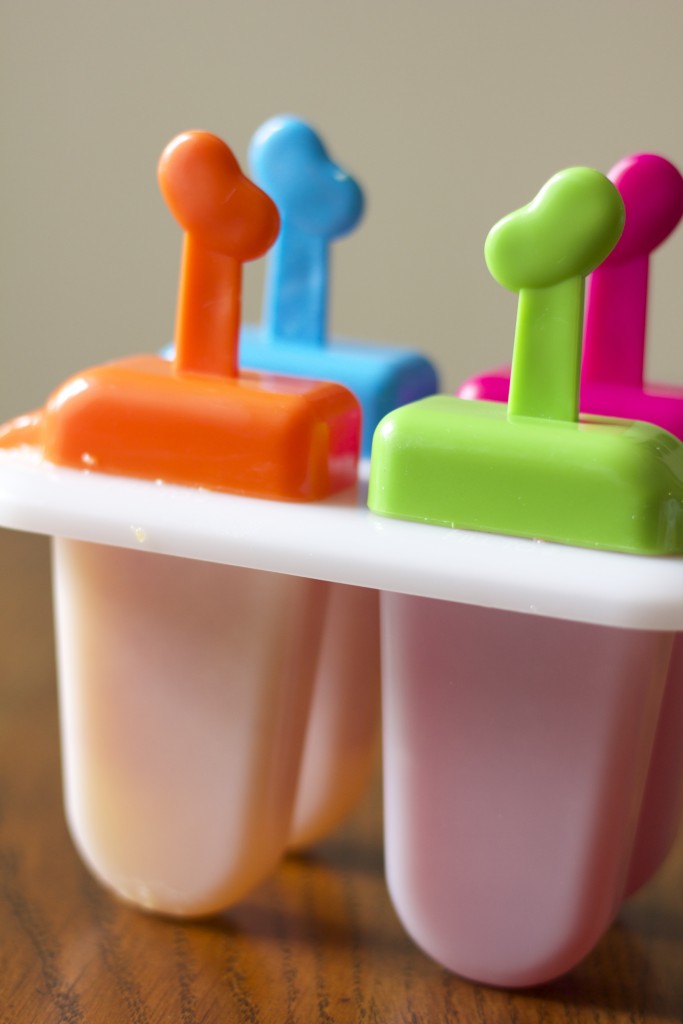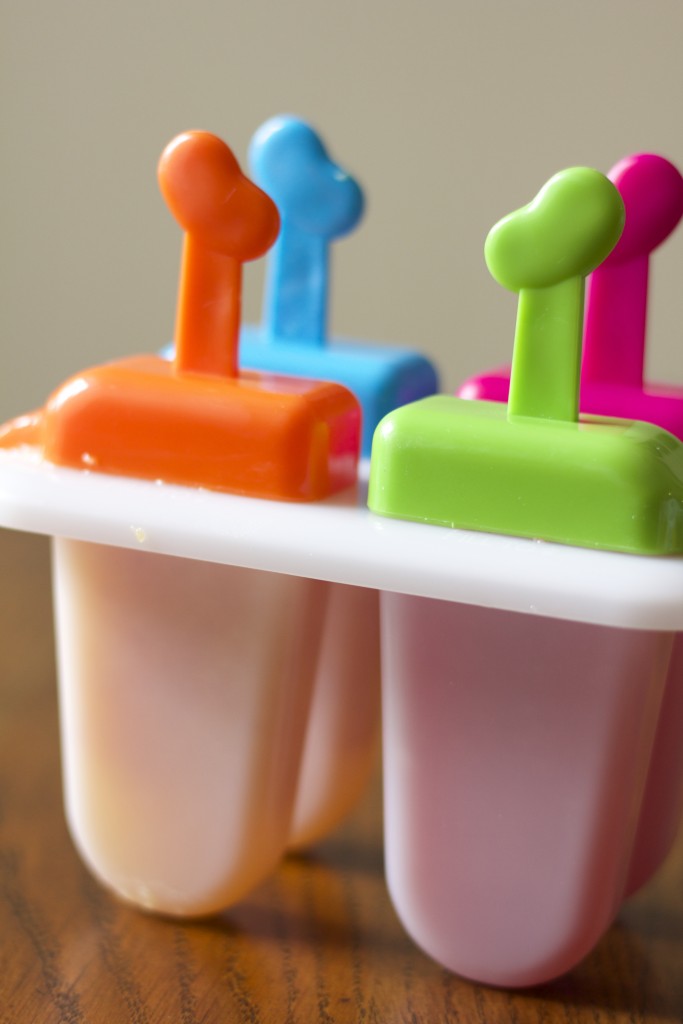 The hardest part in all the pop making was waiting for them to set and freeze. But once they did, man oh man was it worth it.
These popsicles were refreshing, quick and so simple to make with the kids. They are a perfect treat for the summer heat and they are kid tested and approved.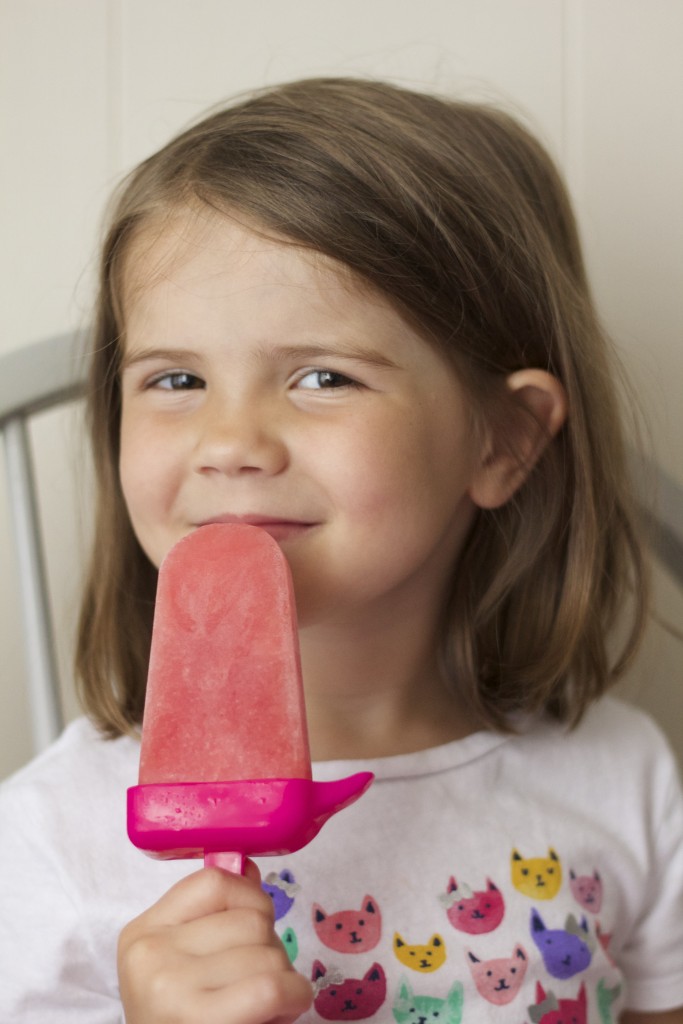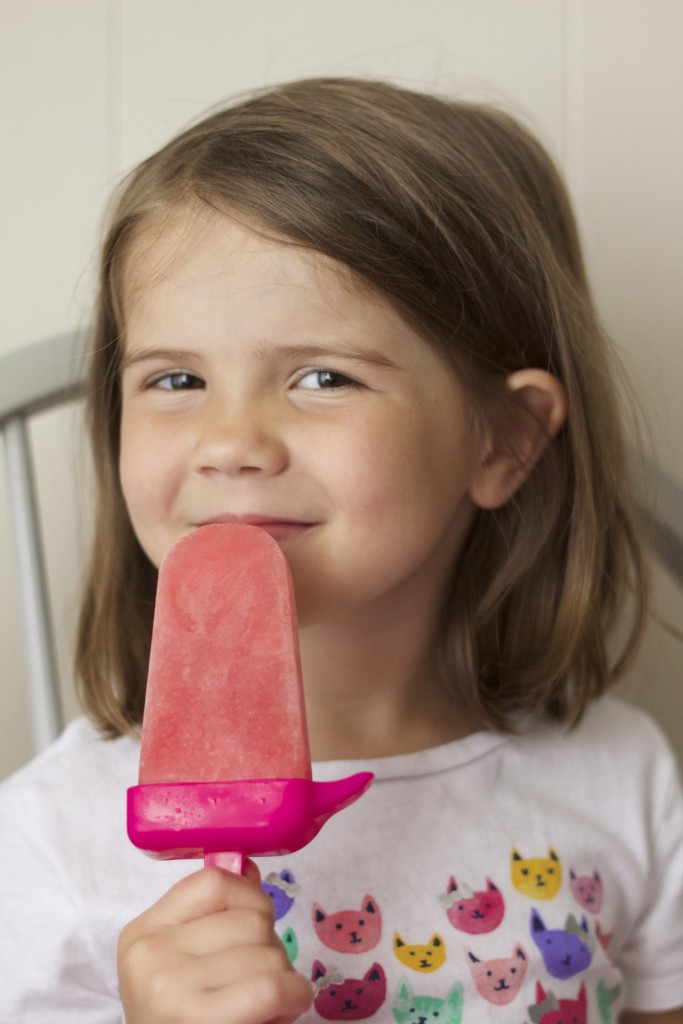 Fresh Watermelon Popsicles
2 cups fresh sliced watermelon
1 cup coconut water
Agave Nectar (optional) to taste
Put all ingredients in a food processor and blend until mixed. Pour into popsicle molds and allow molds to set in the freezer for a few hours. Enjoy!
Peach Lemonade Popsicles
2 cups peaches
1 cup Lemonade
Agave Nectar (optional) to taste
Put all ingredients in a food processor and blend until mixed. Pour into popsicle molds and allow molds to set in the freezer for a few hours. Enjoy!
As for the kitchen clean up? It was a breeze! The Pump 'N Clean tackled the job in literally no time at all since I could clean as I went. Which meant more time for enjoying our new tasty treats.
So now that I have shared the Green Works Pump'N Clean and completely changed your kitchen clean up game as well as shared 2 super easy and delicious recipes for fresh fruit popsicles, it's time to return the favor…what are some of your favorite cleaning tips and summer recipes?