One holiday in the books and now it's onto one of my most favorites of all….. Christmas!
Not only is Christmas around the corner but in case you were wondering my birthday is in just a couple of weeks as well. I don't care how old I get, I will ALWAYS love birthdays!
This year for my birthday I decided that I want to finish our home office. We have lived in our house for 3 years now and because of my indecisiveness and rearranging we are still "working" on things around here.
With me working from home and spending so much time at my desk,  I figured it was time to get this little space in our home completed.
When working in any room in my home I am all about a getting the most bang for my buck and my office is no exception. I always love when you can find great pieces that look expensive but saved you tons!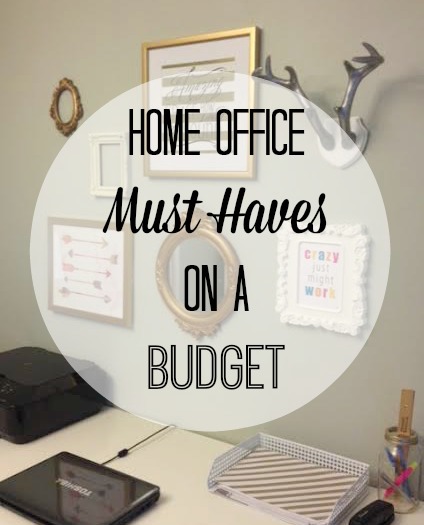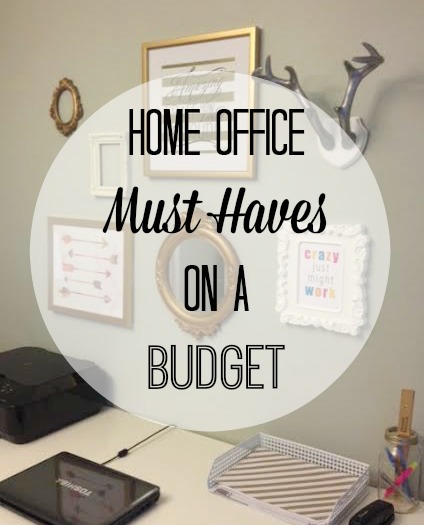 Desk:
Your desk will be the focal point of your office so making sure you find a piece that you love is imperative but, it does not have to break the bank. My husband and I are sharing our office so we definitely had to be cost effective when buying 2 desks.
We decided on this desk from Ikea and love it. I love that they are not too feminine but still pretty. When looking for your desk, be patient, look at several options and wait for the best price.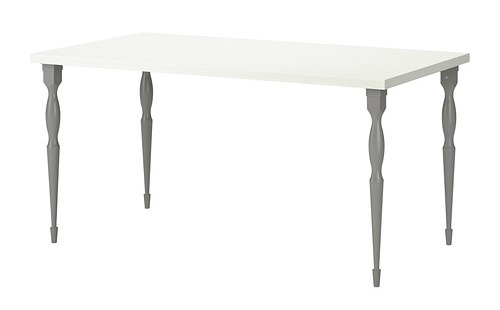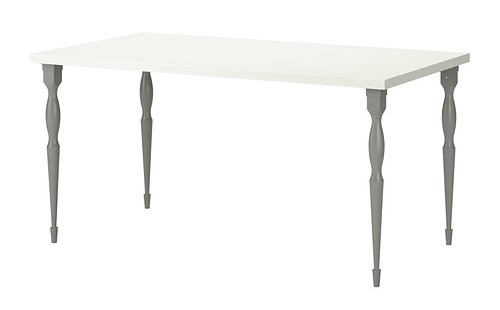 Perfect Chair:
Finding the perfect chair, ugh, this has been the hardest part for me. When looking for a chair remember to think outside of the box.
I have found that looking at dining room chairs is actually a lot more cost effective than looking for an actual desk chair. You can also find a larger variety in pattern and color options.
I have been watching these chairs from Target for a while now and it looks like they are on Cyber Sale this week! I cannot wait to have these beauties in my home.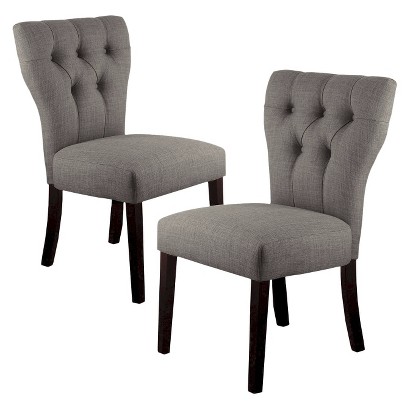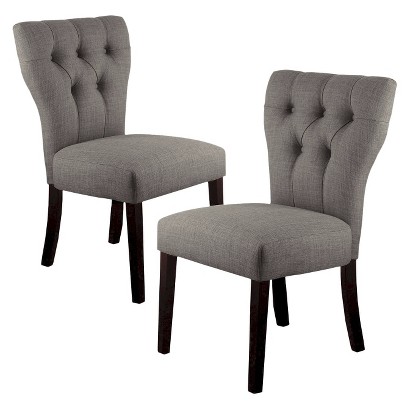 Art work/Decor:
Oh, the decor and art work my favorite part of this process. I am all about a fun gallery wall especially above my desk. Even while I have not been able to make decisions on big pieces like chairs I have been collecting prints and decor that I love to hang above my desk.
My favorite piece is this cute print from our friends over at Ruthie and Rose and their new Etsy shop, The Shoppe. In my world full of crazy this little bit of encouragement ABOUT crazy is just what I needed! They have so many prints at great prices.  The Shoppe is the perfect stop for cute artwork on a budget!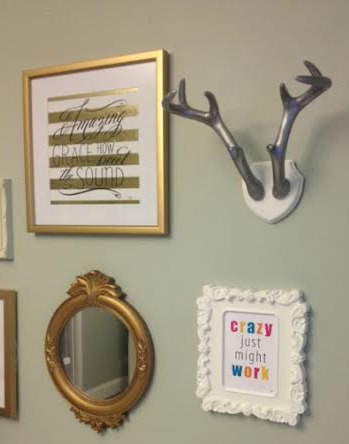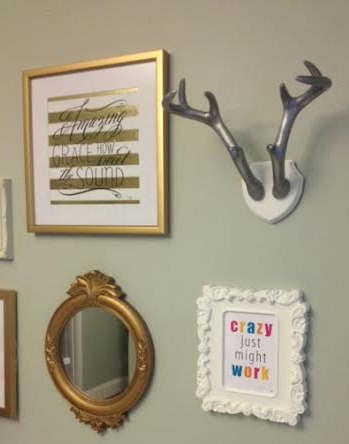 When finding the perfect pieces for your gallery wall, get creative. Look through old frames and mirrors you have in storage. Find things that need new life and create a new space for them.
Storage:
Storage, storage, storage! In every room we need more storage. In our office not only do we have to have storage for files and officey things but I also need to create space for all of my craft supplies.
We decided to add 2 shelves from Ikea like these. This way we can add boxes where needed and use the other spaces for books and office supplies.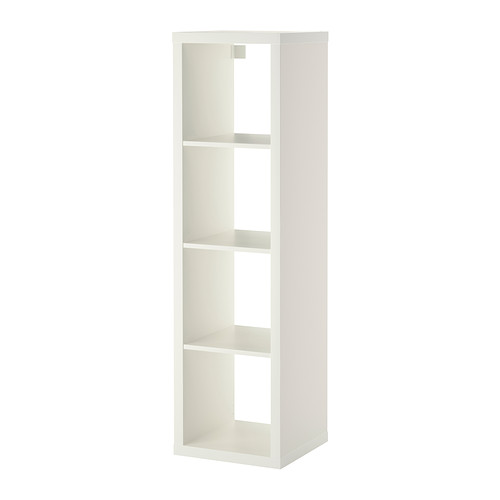 I also plan to revamp our old and dingy filing cabinet to create something cute and decorative like this one from Pretty Providence. Sarah makes it look so easy!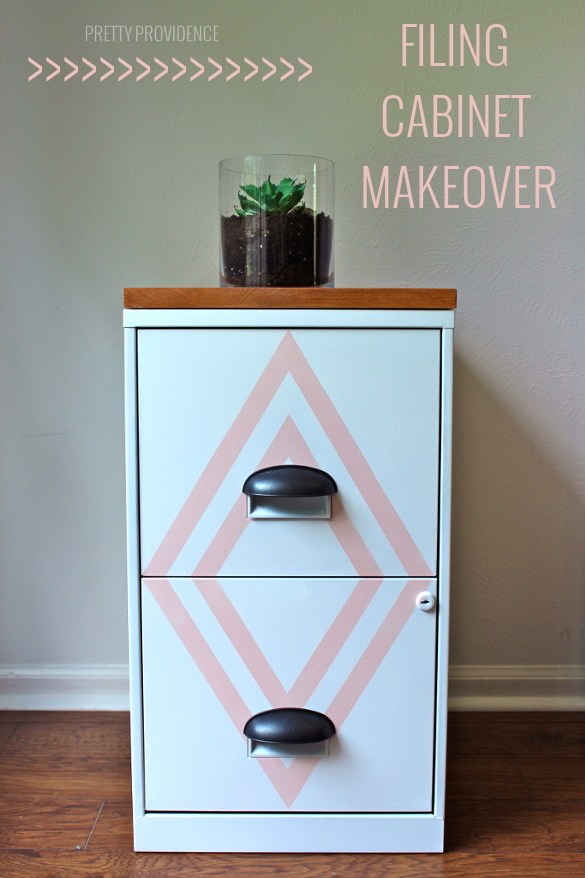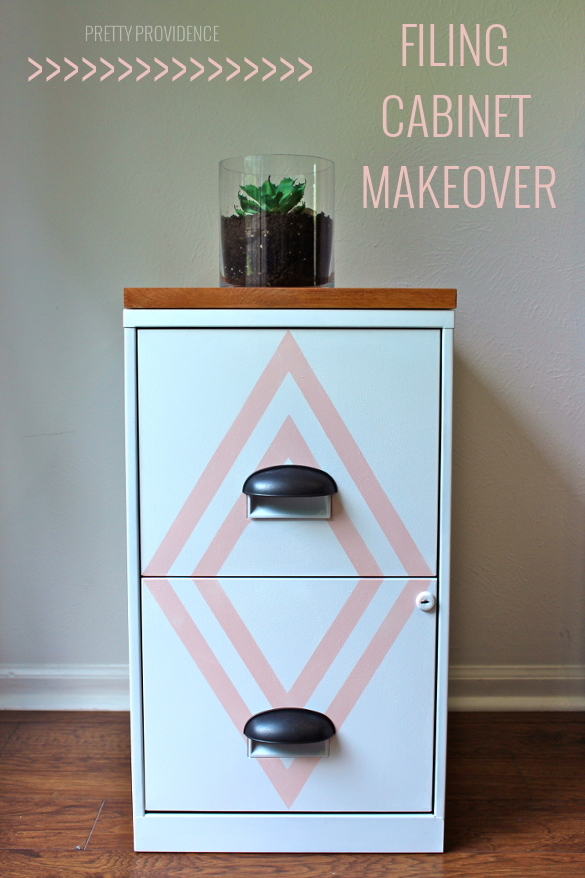 I cannot wait to get this office complete so I can show it off to all of you!  What are some of your money saving, budget friendly ideas you use to decorate your home?
Be sure to check out our Play Room Must Haves as well while your on your decorating kick!