I love to create fun and homemade gifts for my girls teachers throughout the year. I know teachers love a good ole gift card but, for some of the smaller holidays like Valentines Day I like to make something unique and special made just for them!
This year the girls and I made these cute Ice Cream Sundae in a Box Valentine gifts! We loved finding yummy toppings and ingredients to help make a delicious treat for their teachers. These boxes are filled with everything they could need for dessert night all they have to do is add their favorite ice cream!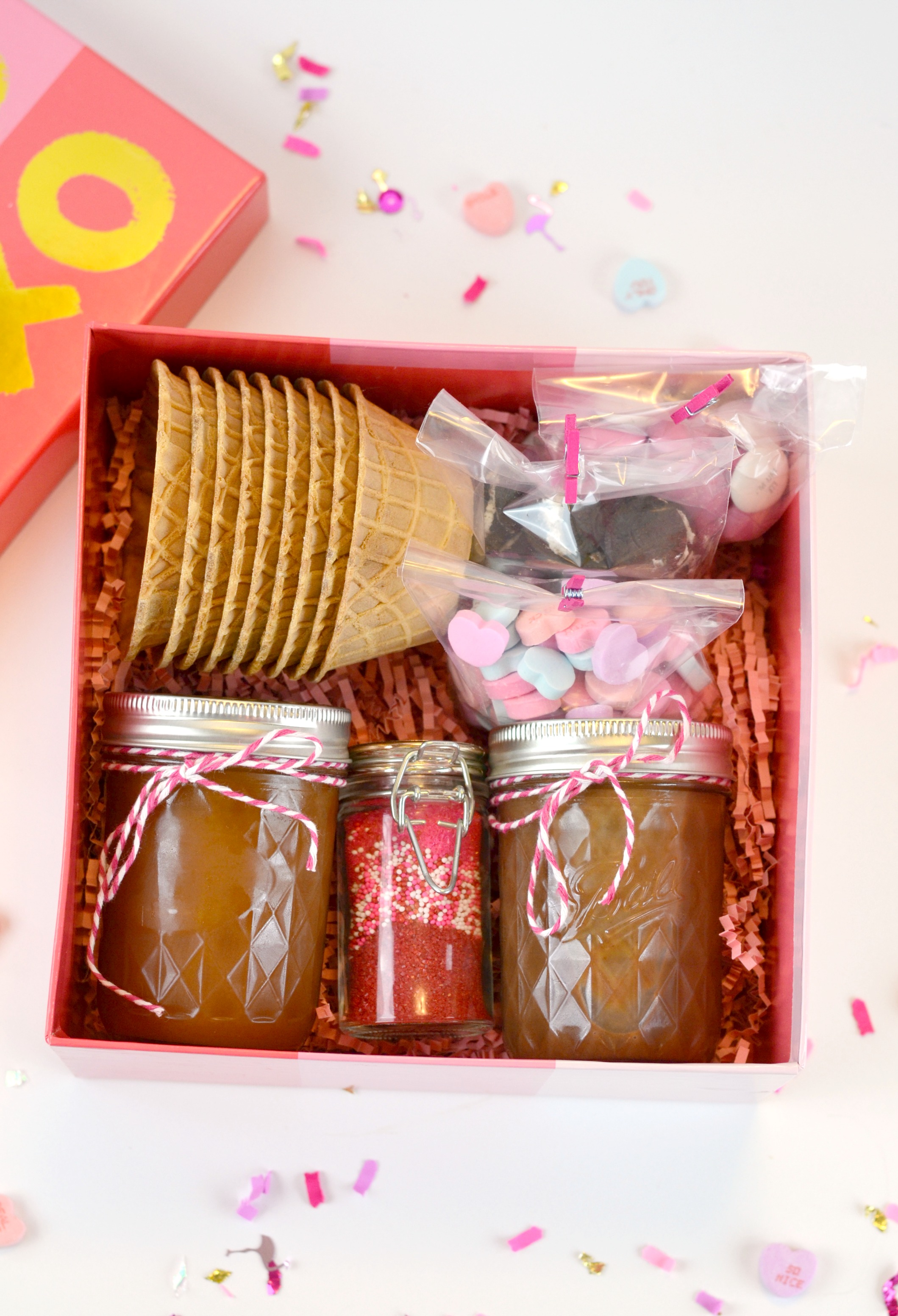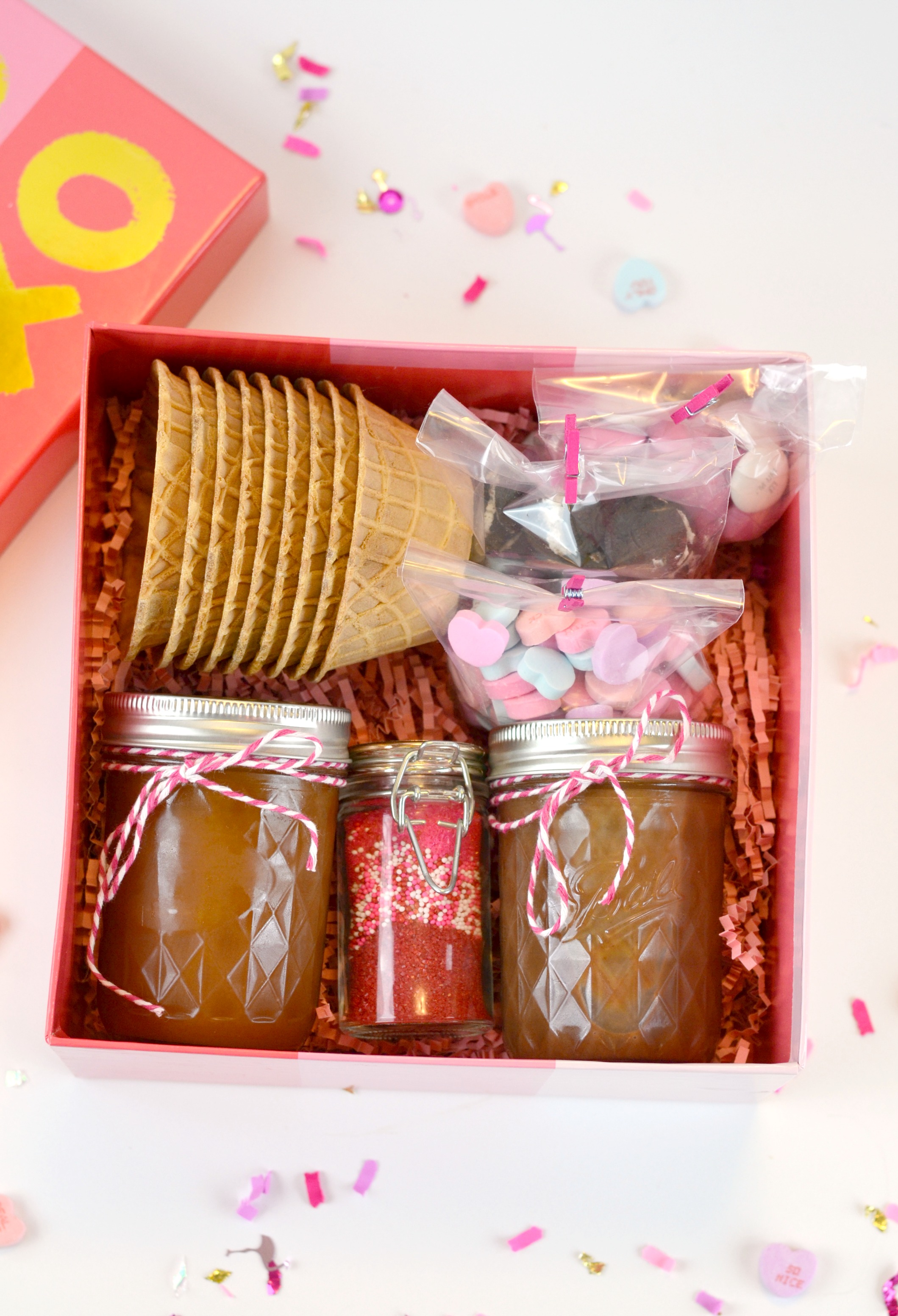 Here is what you need to make your own!
1 Perfect Valentine Gift Box with Lid
Crinkle Paper
Homemade Caramel Sauce (recipe coming soon)
Homemade Chocolate Sauce (recipe coming soon)
Sprinkles
Toppings
Waffle Cone Bowls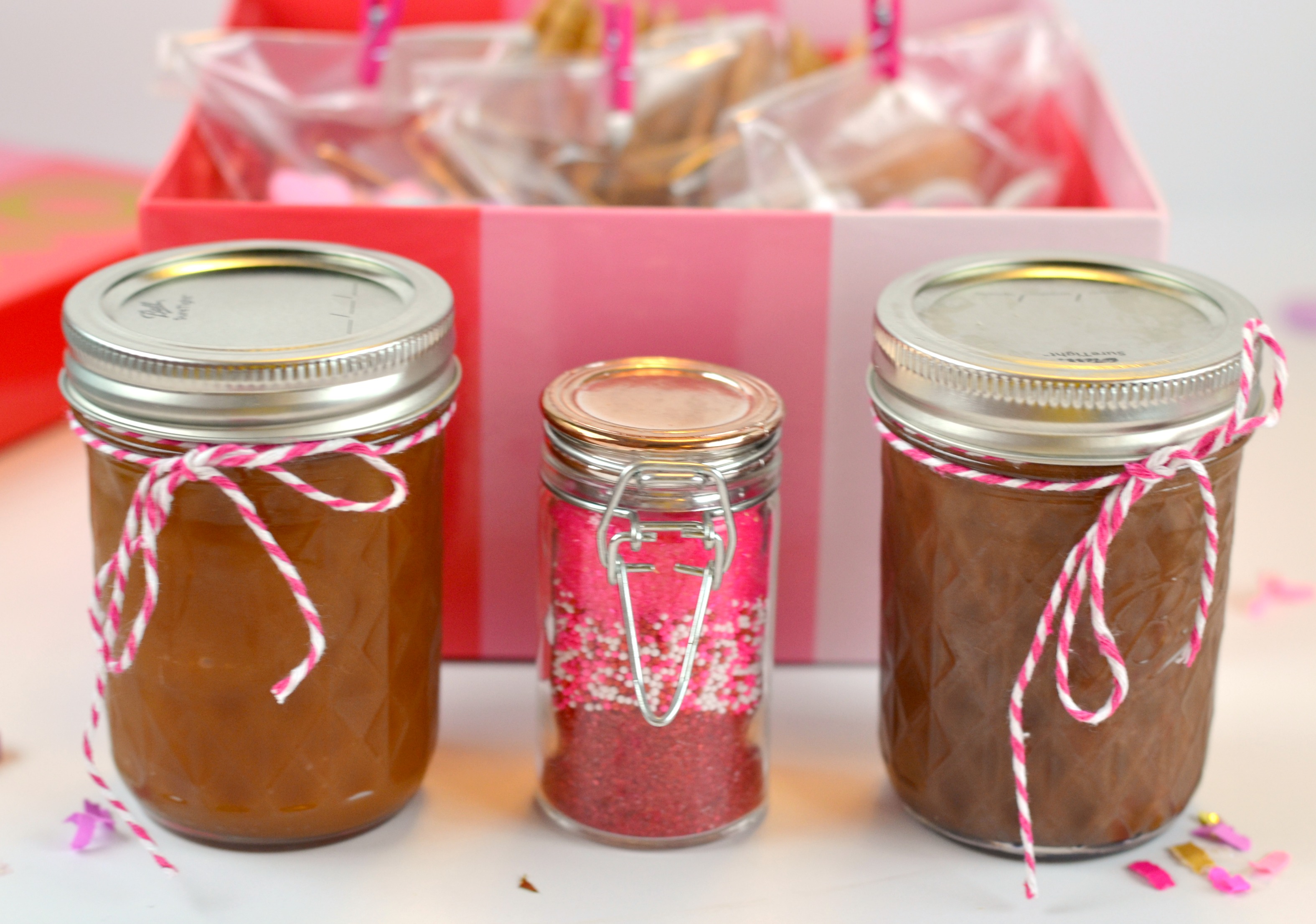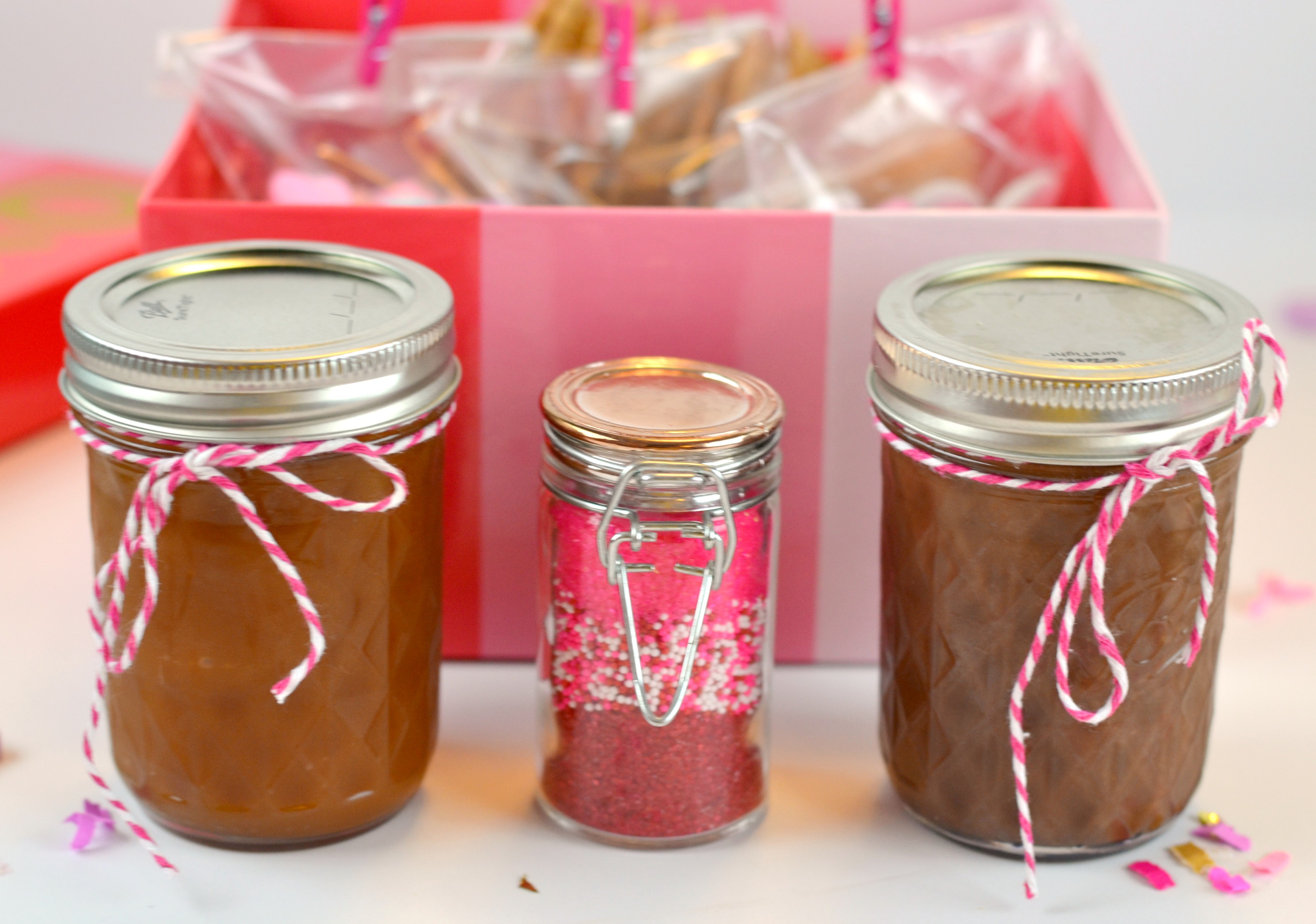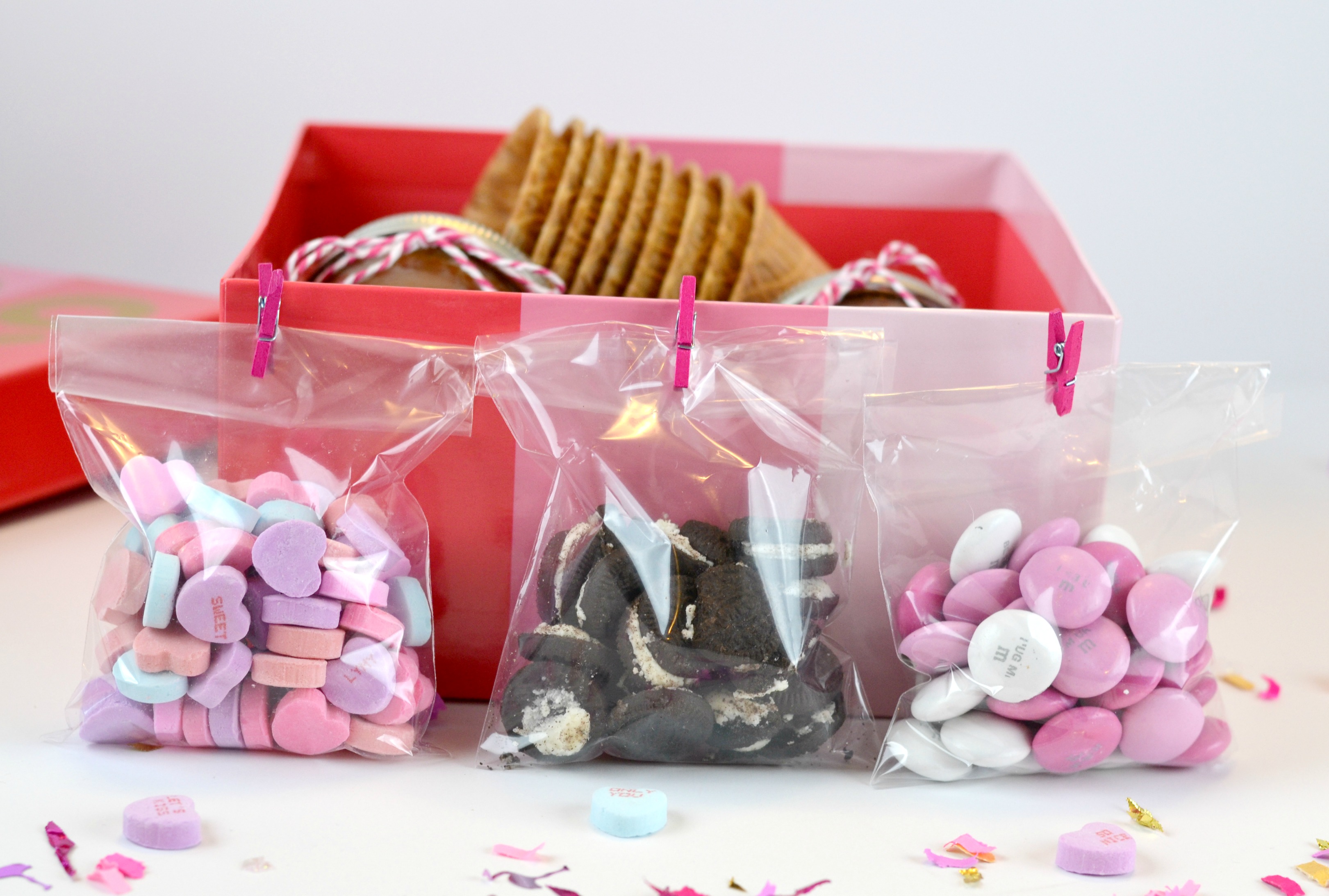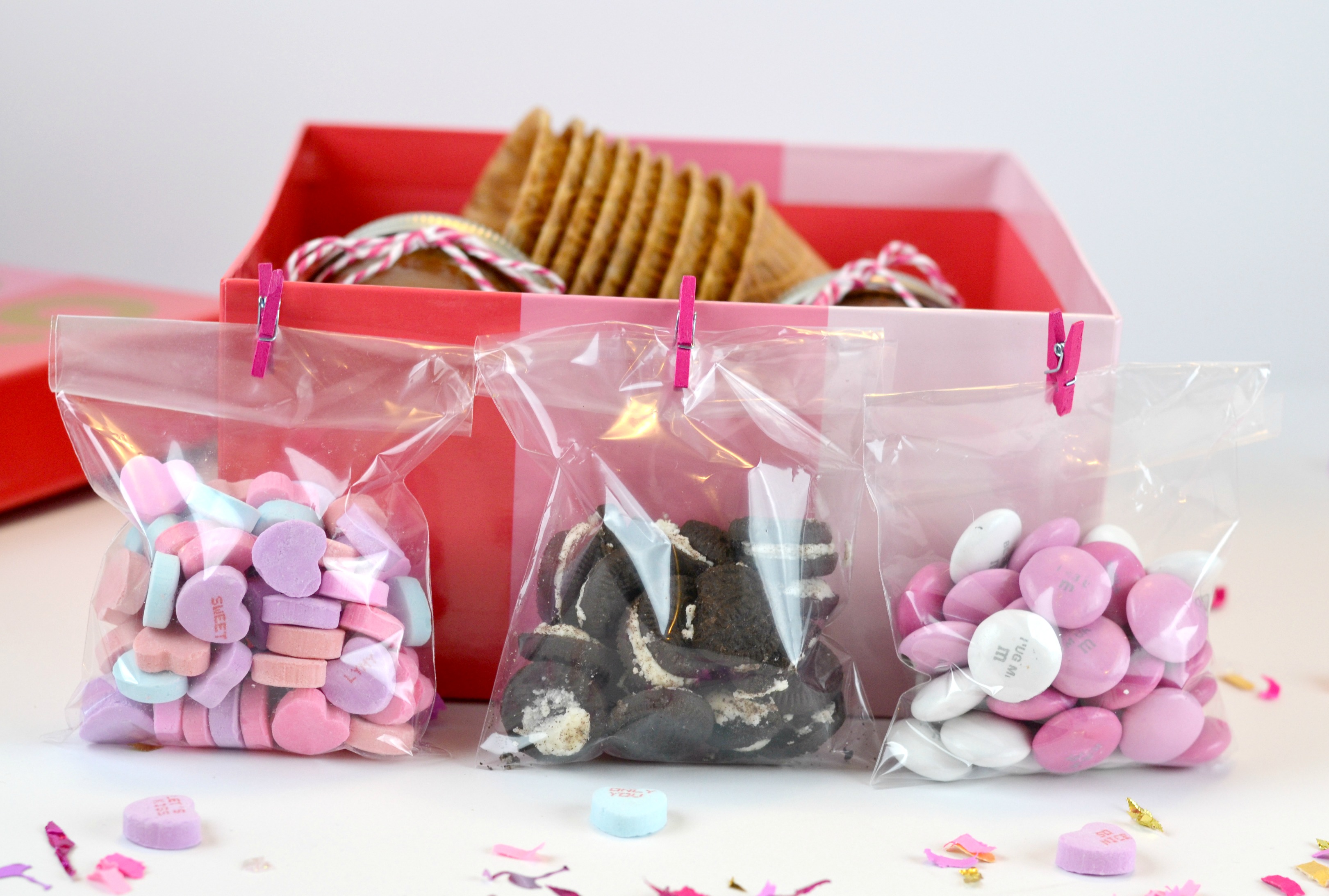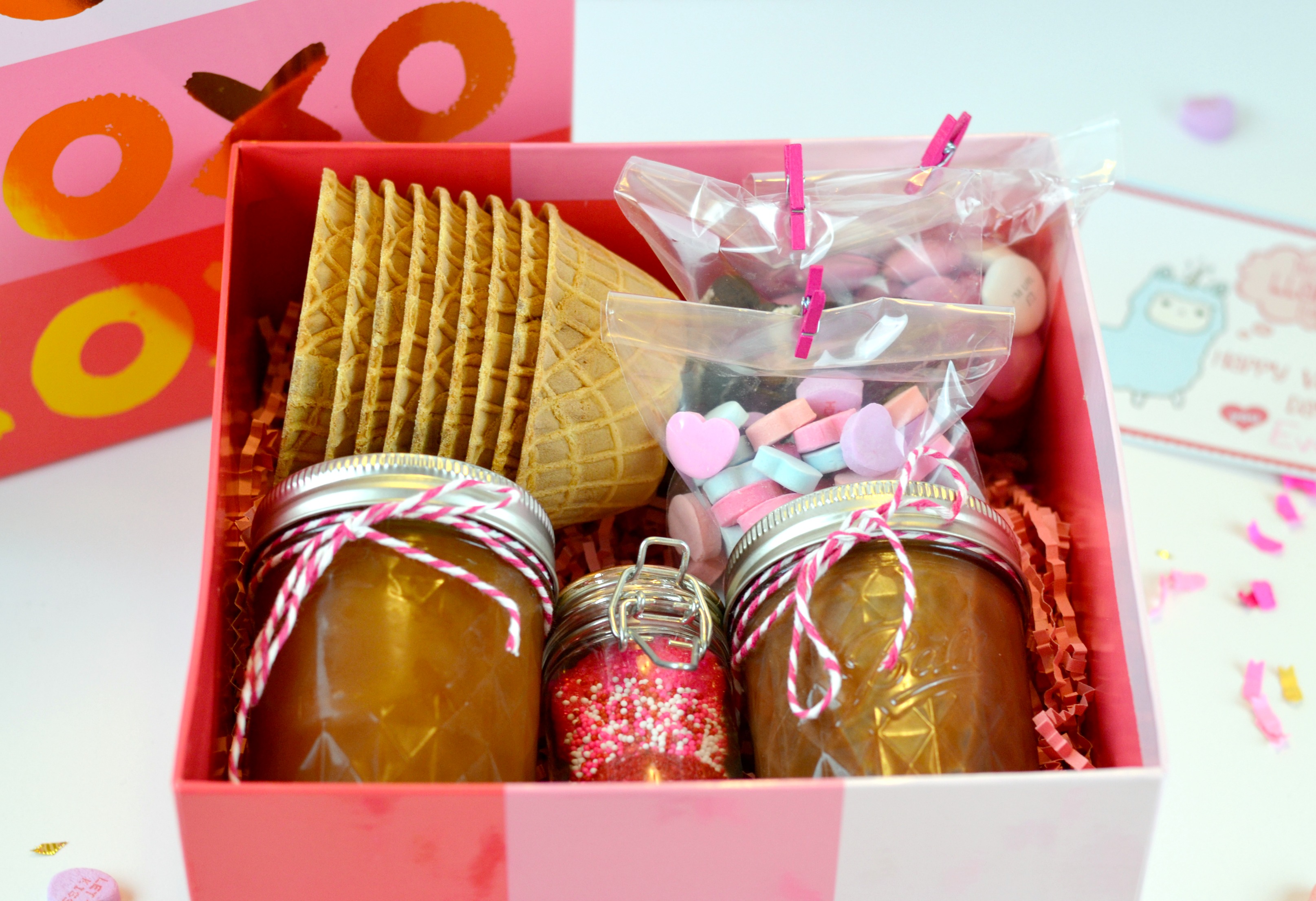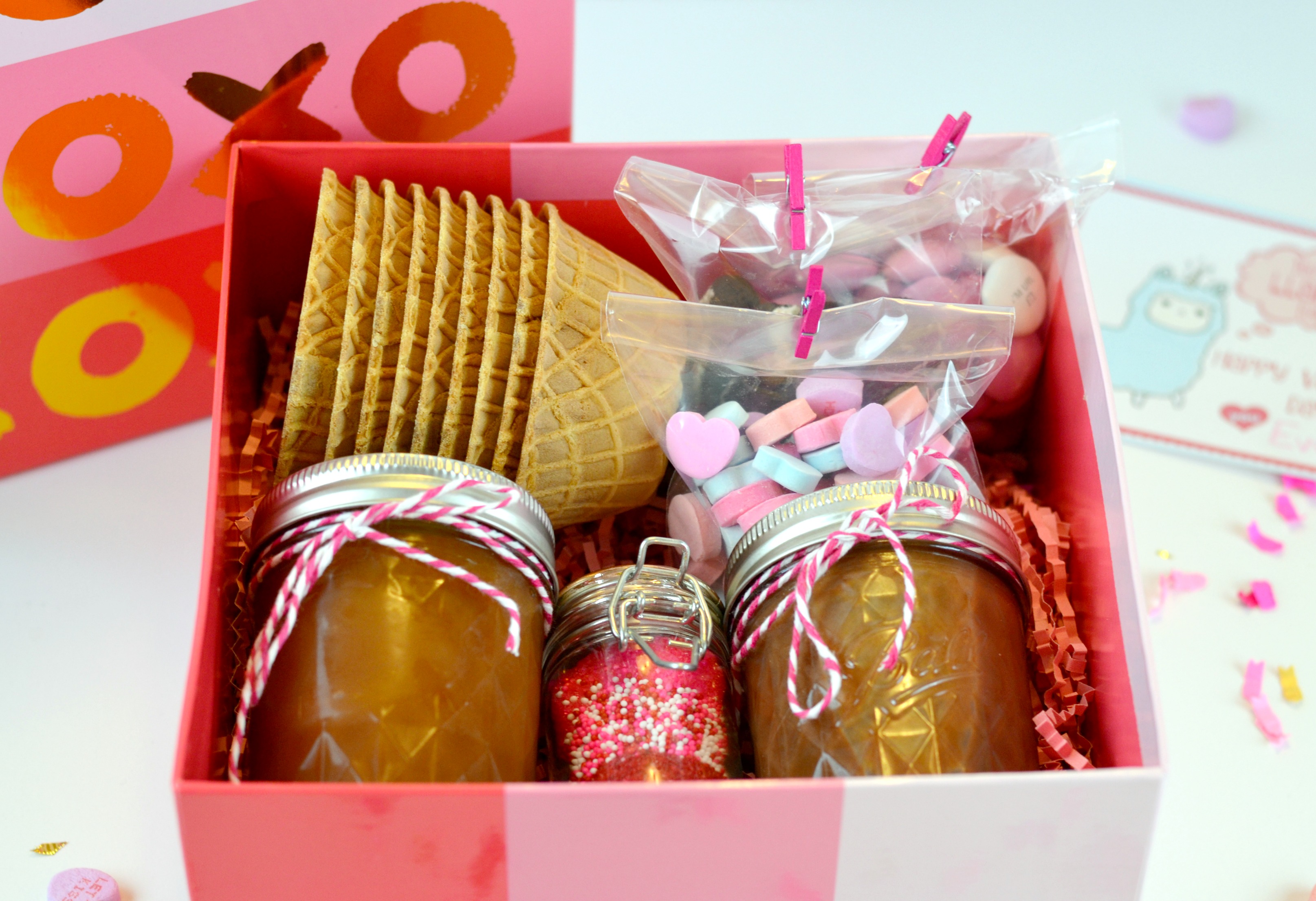 With the perfectly sweet little note these gifts are going to be a hit! Just look how cute!