It has been a festive week around our parts ! Yesterday we celebrated my husbands 37th birthday. This man is the peanut butter to my chocolate and we are so blessed to call him ours.
With our schedules being insane we decided to run to dinner after all of our activities but I still had to do something to make him feel special. The key to this mans heart is sweets but more specifically chocolate peanut butter cups.
The girls and I decided to create something of our own and what we came up with is one of the most amazing desserts I have ever eaten in my life, an Inside Out Reese's Poke Cake!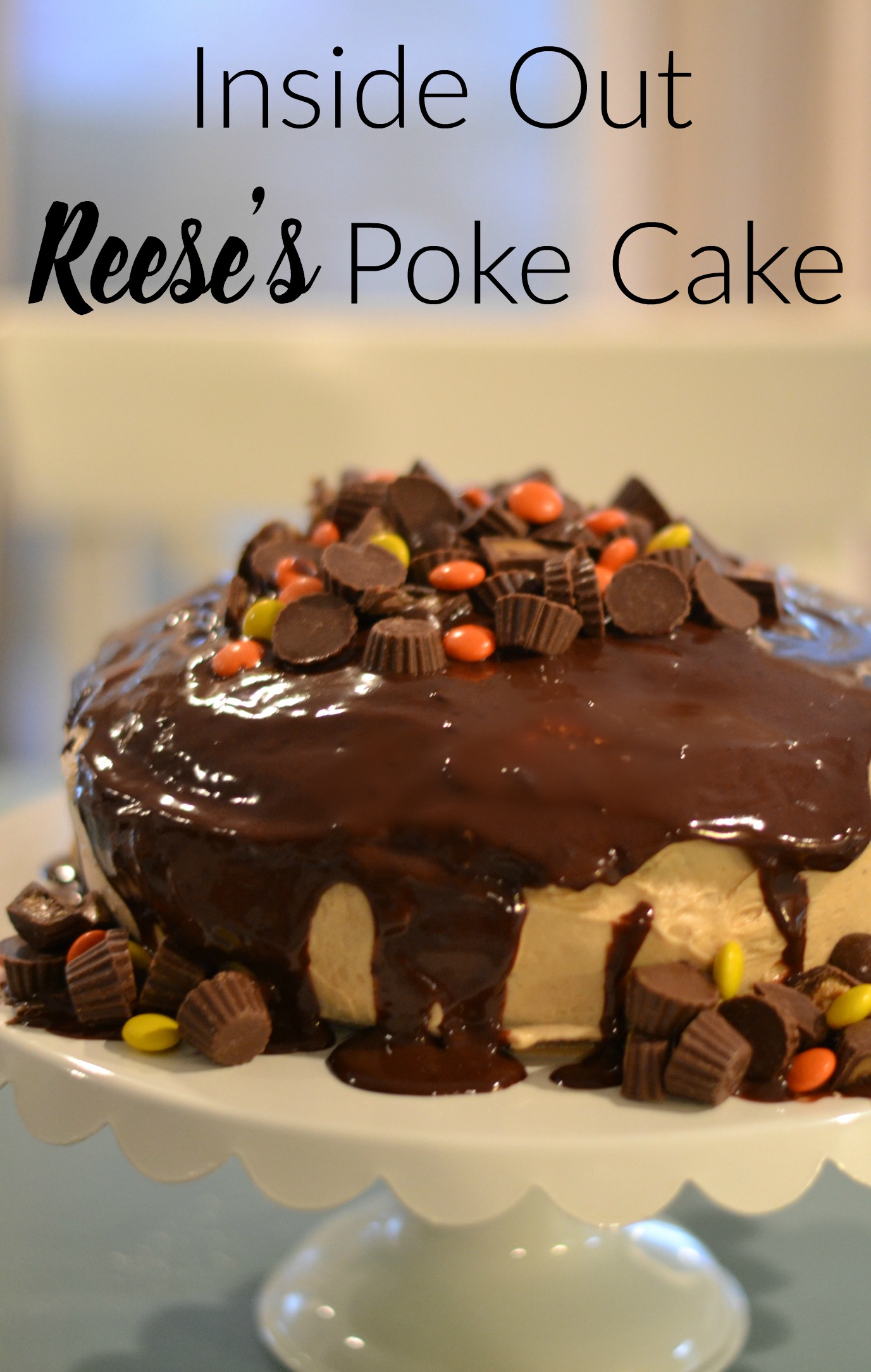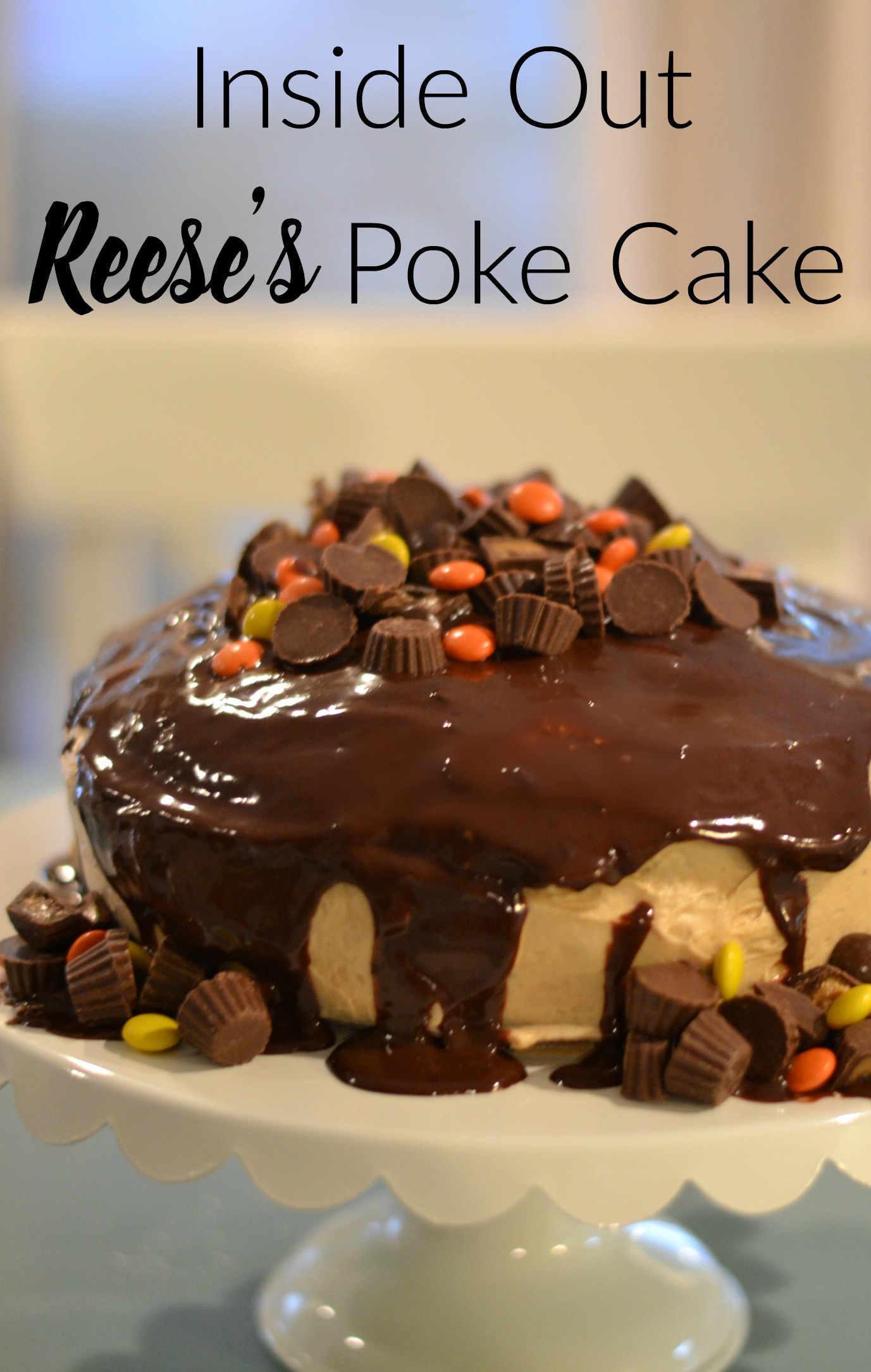 You guys this cake is moist, chocolately, full of peanut butter and oh so decedent. It is rich and covered in a chocolate ganache and reese's candies.
Here is what you need to make your own Inside Out Reese's Poke Cake…
Cake:
1 box moist chocolate cake mix
3 eggs
1 1/4 cups water
1/2 cup vegetable oil
Filling:
1/2 cup creamy peanut butter
1 can sweetened condensed milk
Icing:
1/2 cup creamy peanut butter
1/4 cup heavy cream
1 cup room temperature butter
3 cups powdered sugar
Ganache:
1/2 cup semi-sweet chocolate chips
1 cup heavy cream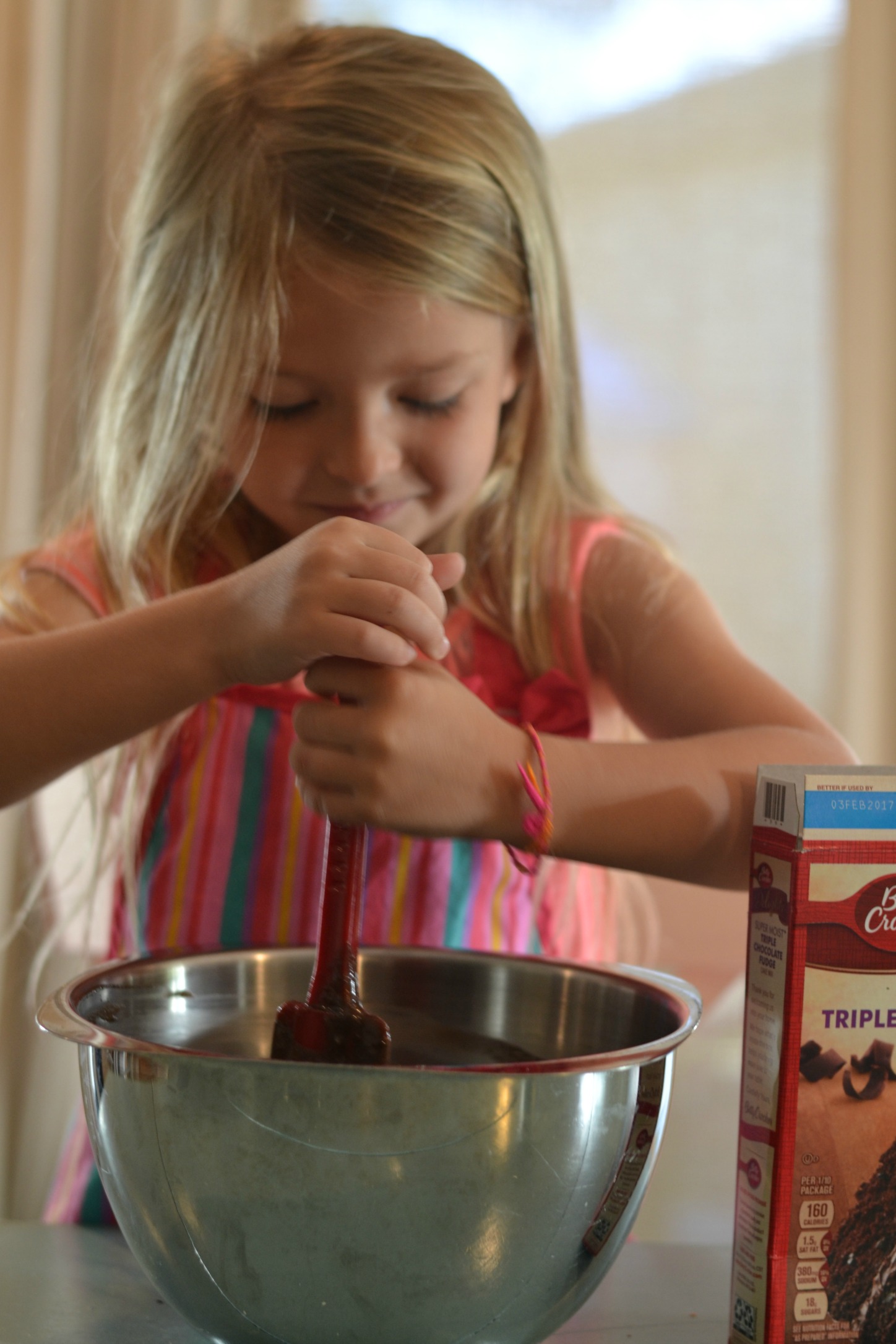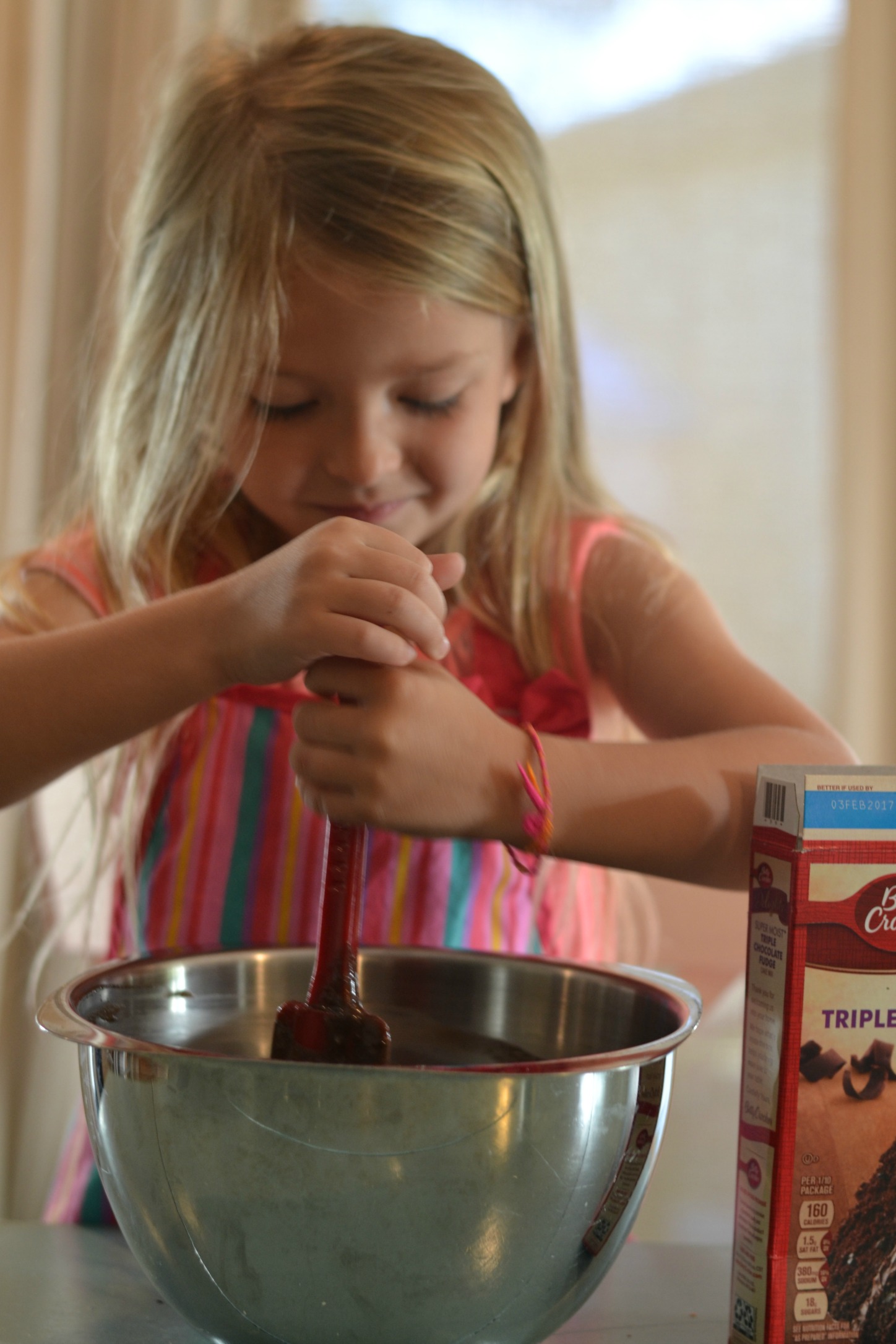 Follow directions provided on the cake mixture and make sure all ingredients are mixed well and lick the spoons clean.We did!
Split our cake mixture into two 9 inch pans and popped the oven. Bake according to directions. Once ready, let them cool. Flip over gently onto a cooling rack and allow the cakes to finish cooling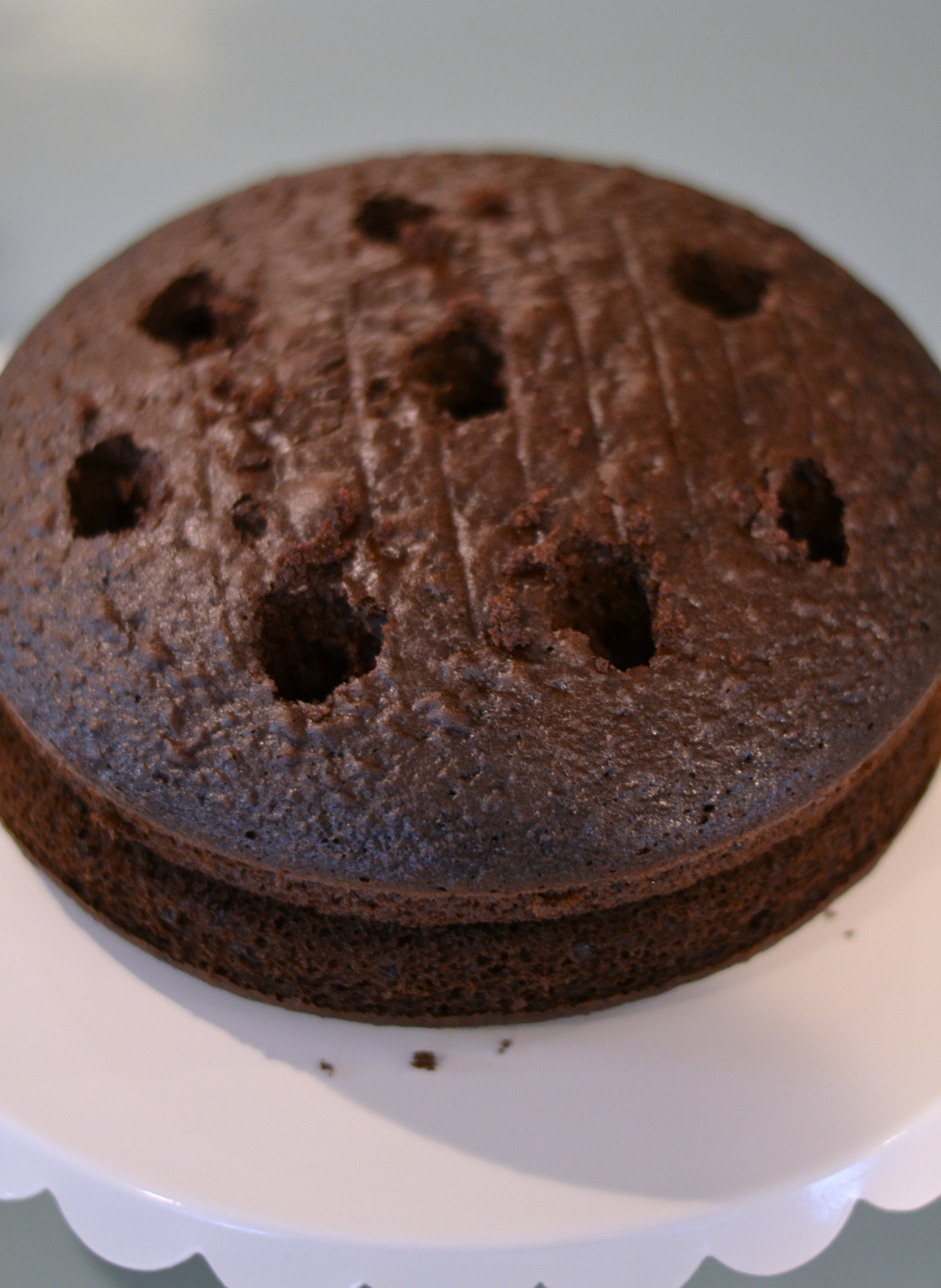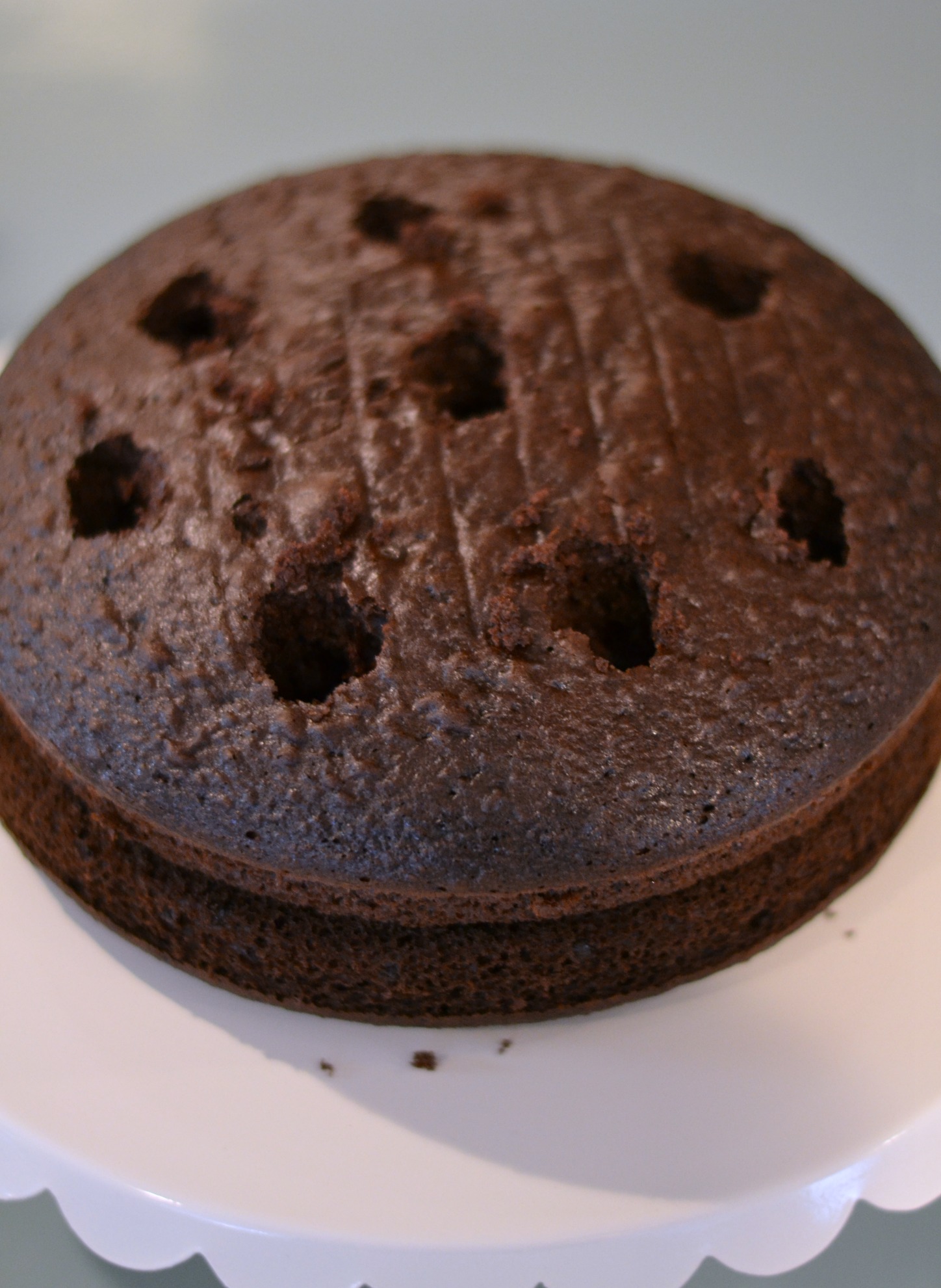 Once your cakes are ready, carefully stack them and poke a holes in them for your filling. Yes, a filling!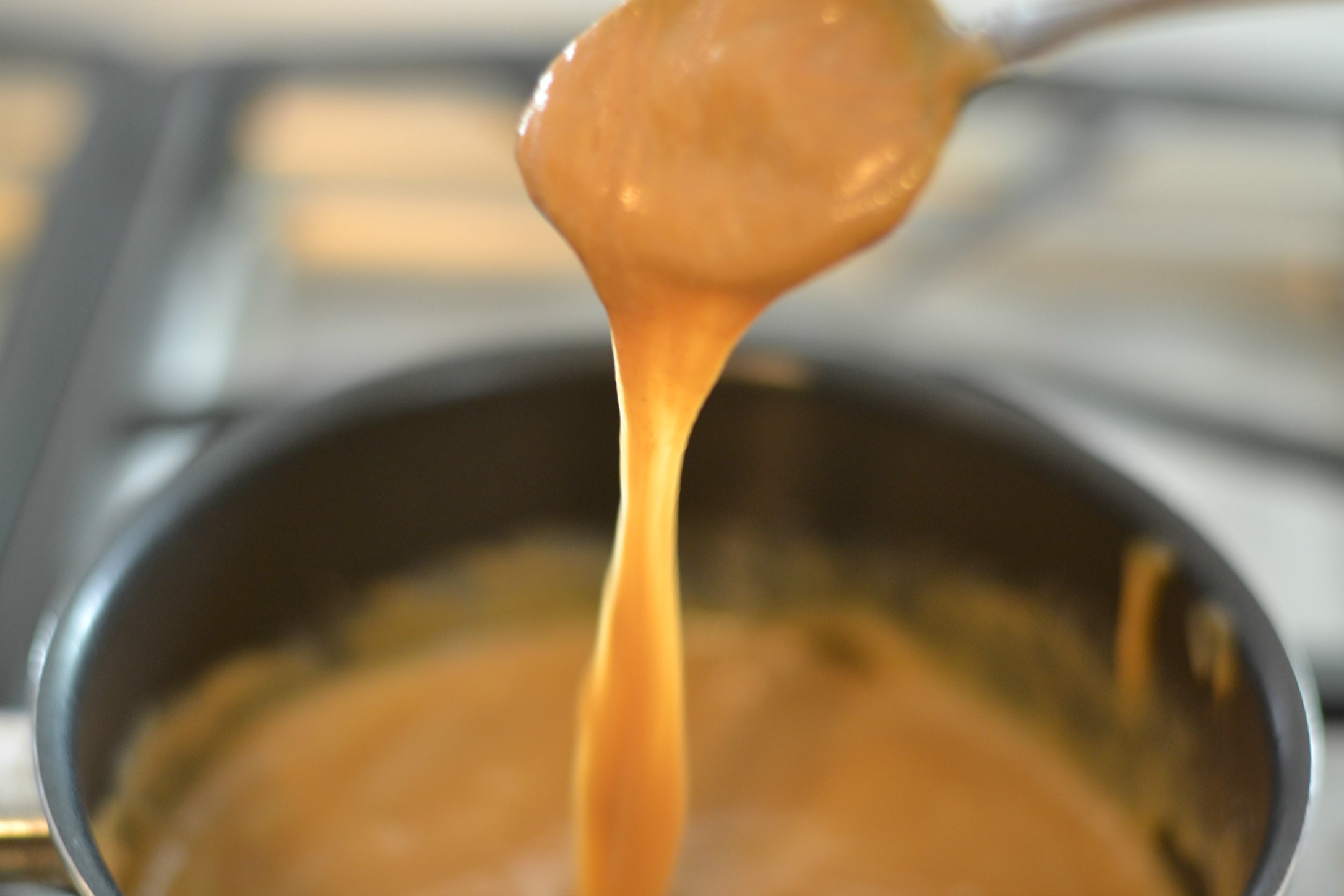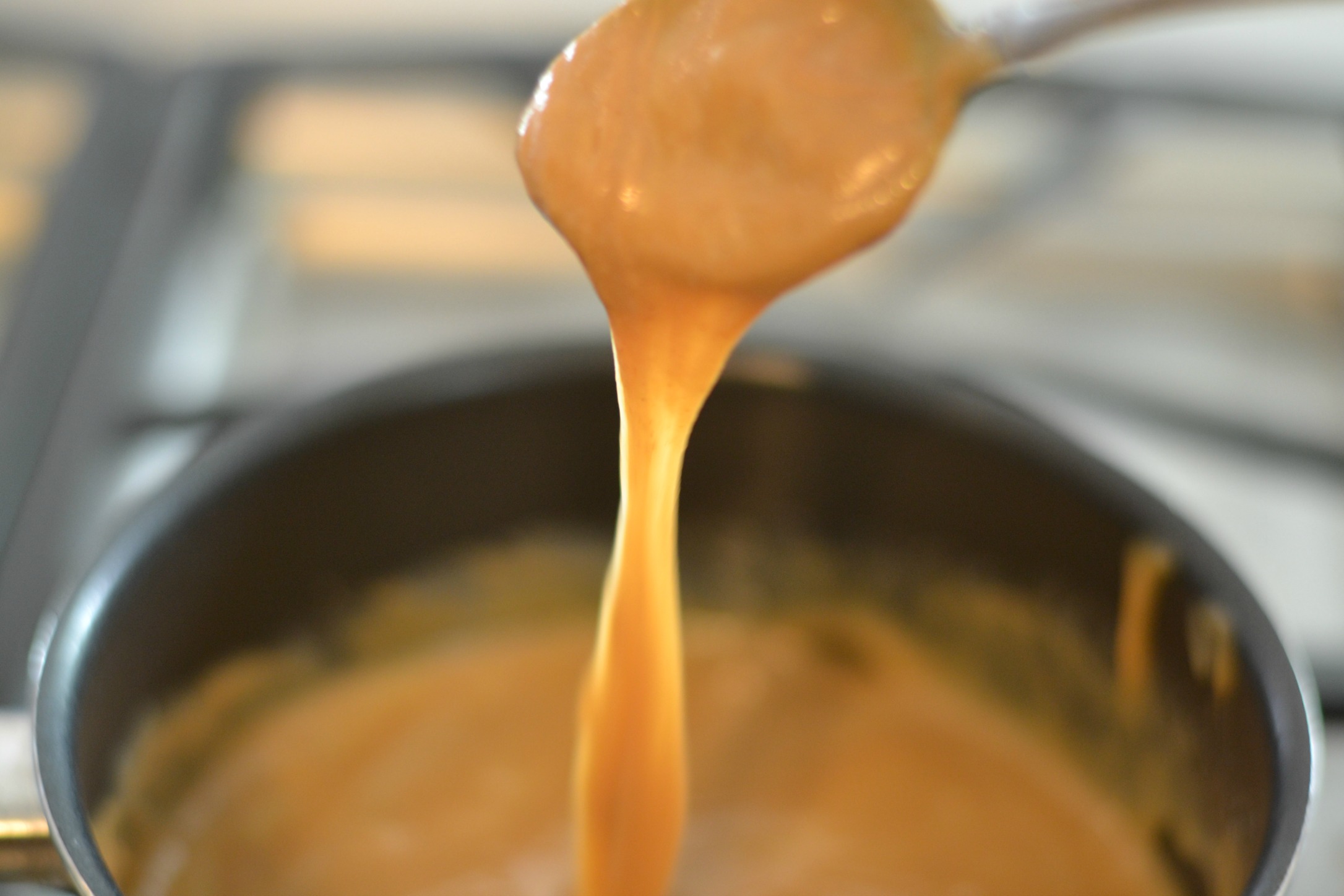 Over low/medium heat melt your creamy peanut butter and stir continuously. Once melted pour the sweetened condensed milk into the peanut butter and stir until smooth.
Drizzle over your cake and cover well. Let filling cool. Try not too eat too much while you are covering your cake in this deliciousness!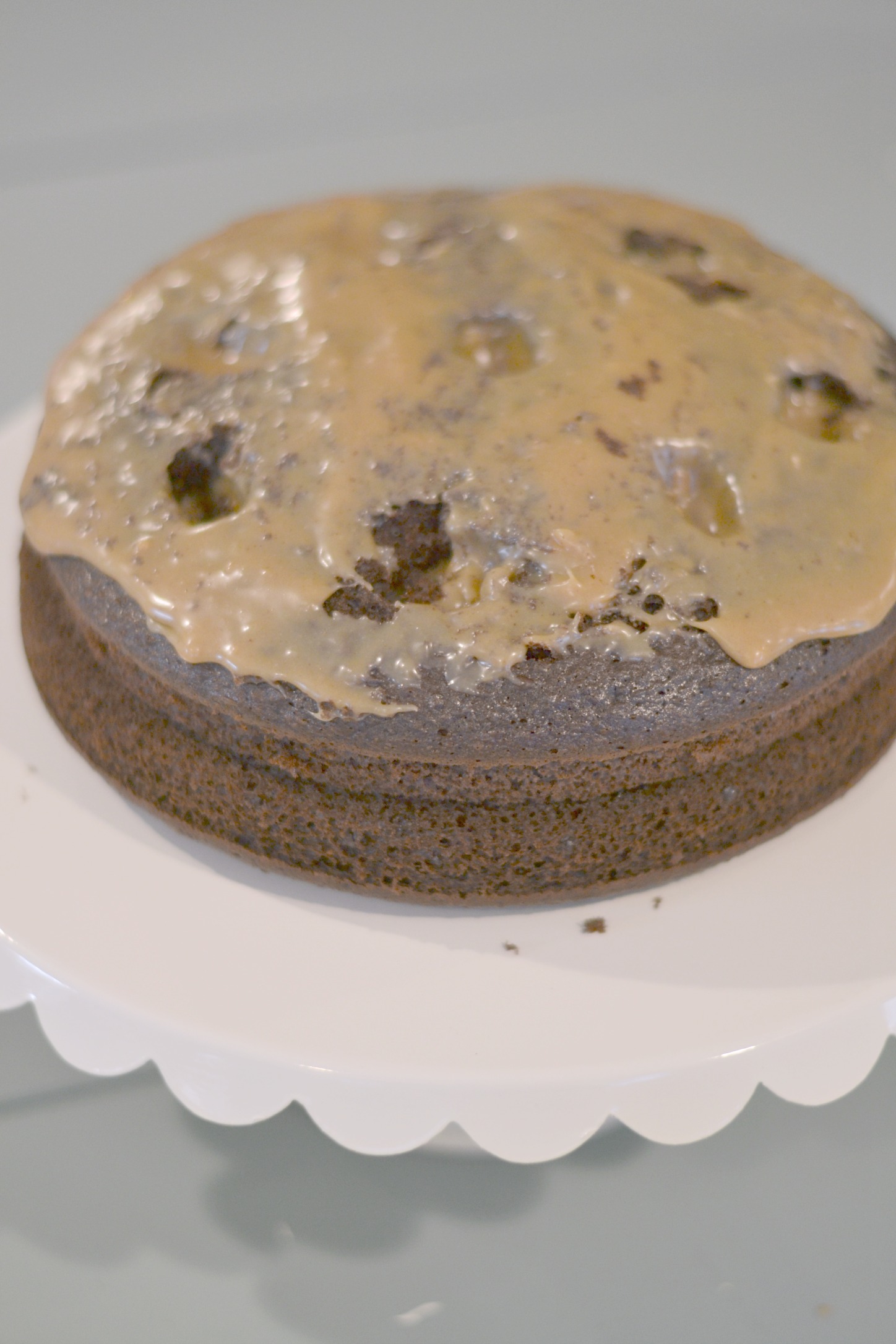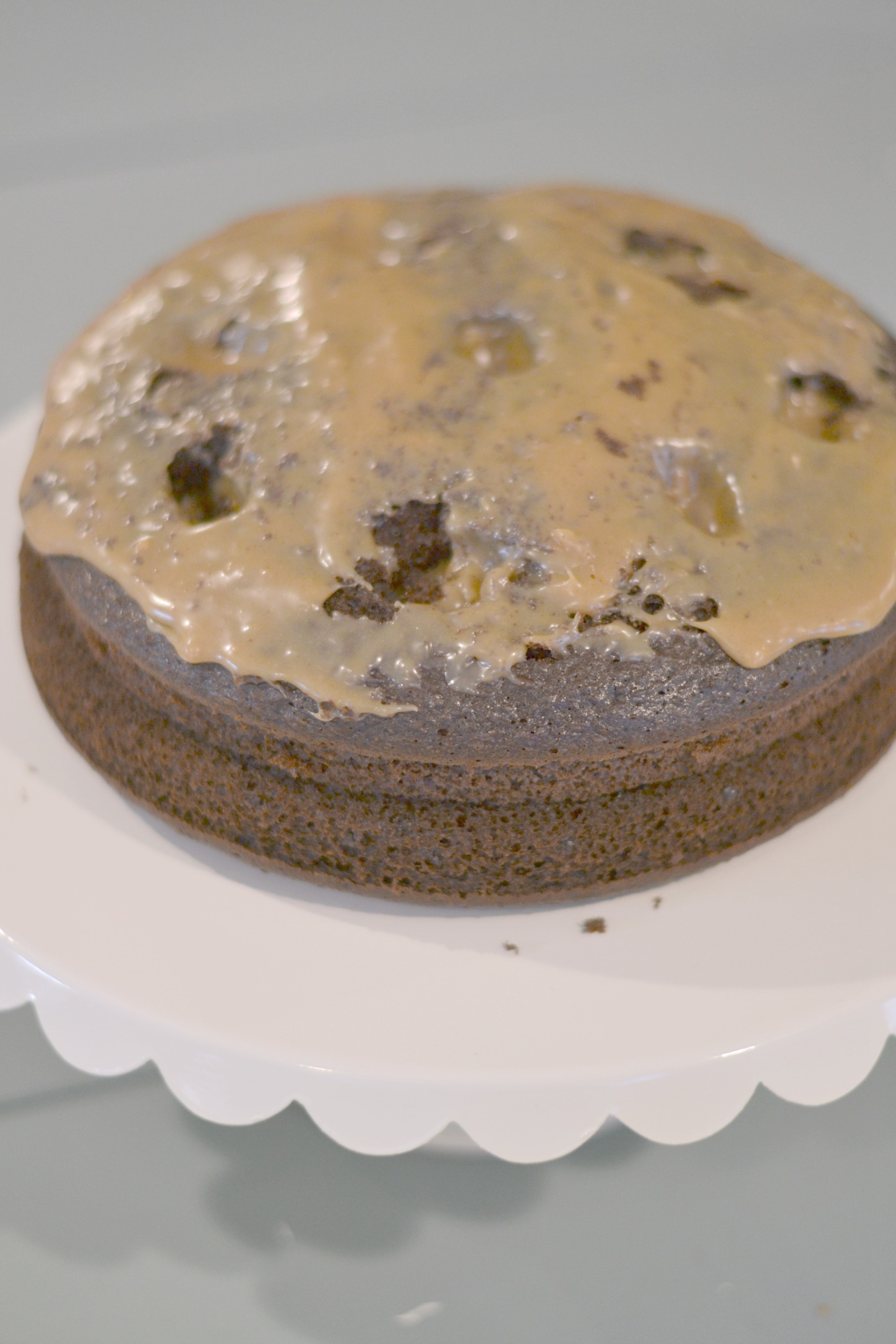 I know, this step does not look the prettiest but stay with me. It's time to get working on the icing.
Add all ingredients for the icing into a large mixing bowls and mix on low slowing upping your speed until you are mixing on high. Mix until completely smooth and no lumps are in the mixture.
Spread onto your prepped cake starting on the top and working your way to the sides.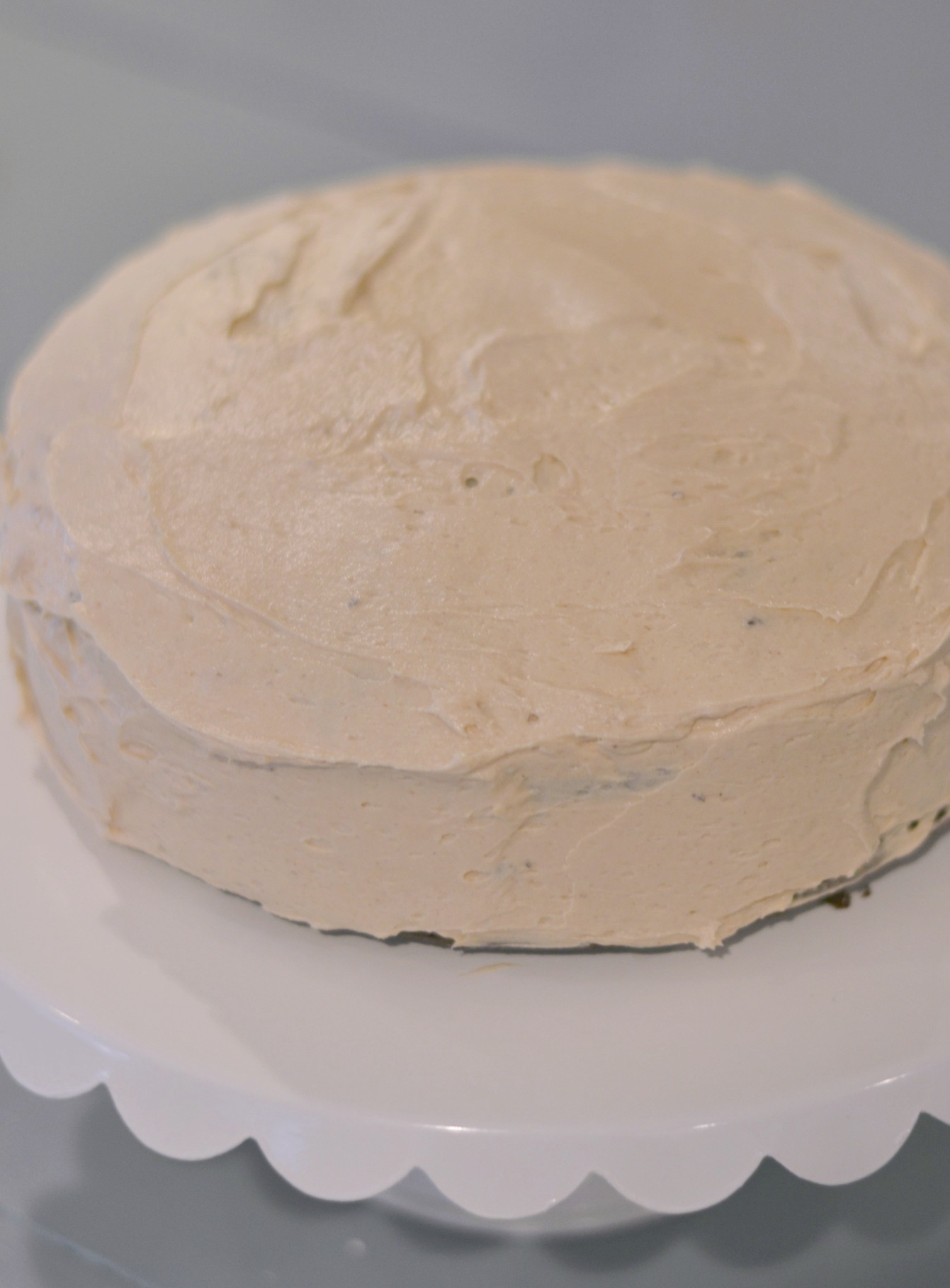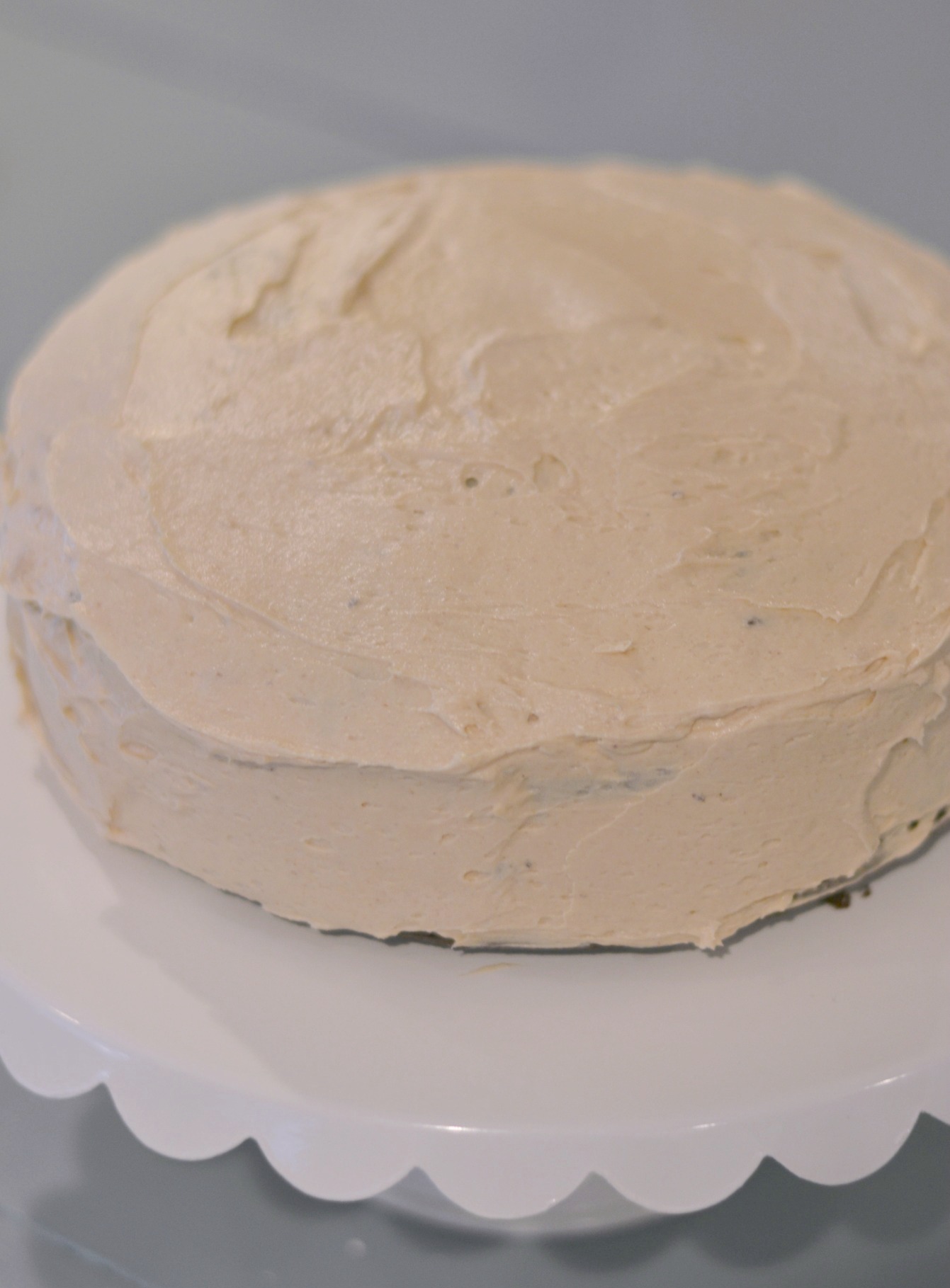 Now that your cake is iced it is time to decorate!
Melt the semi-chocolate chips over low heat stirring continuously. Once your chocolate is melted, slowly add heavy cream and stir together. Make sure your ganache is nice and smooth. Let cool and stiffen slightly. Once cooled, gently pour the ganache onto the top of the cake and let slowly drip.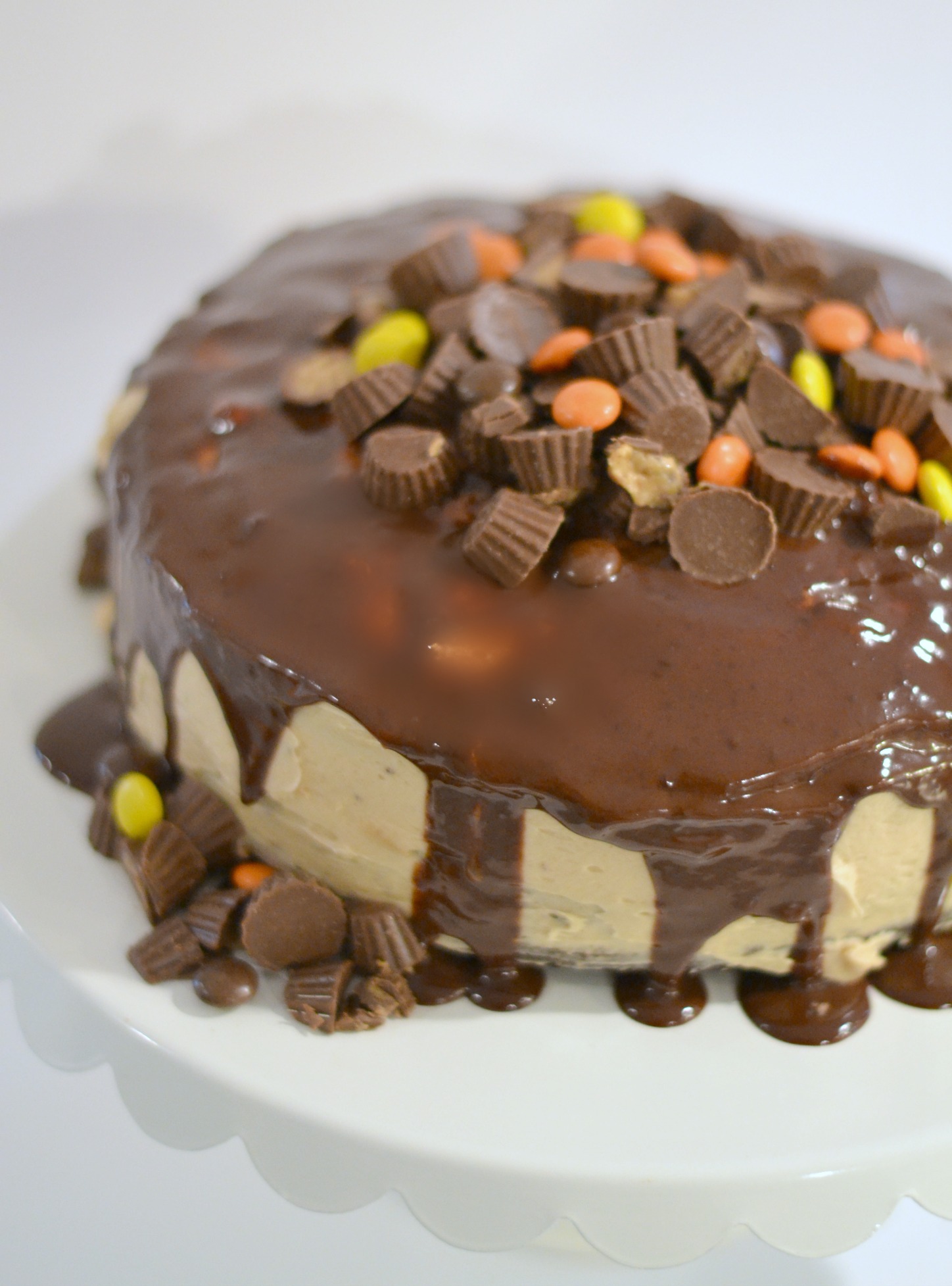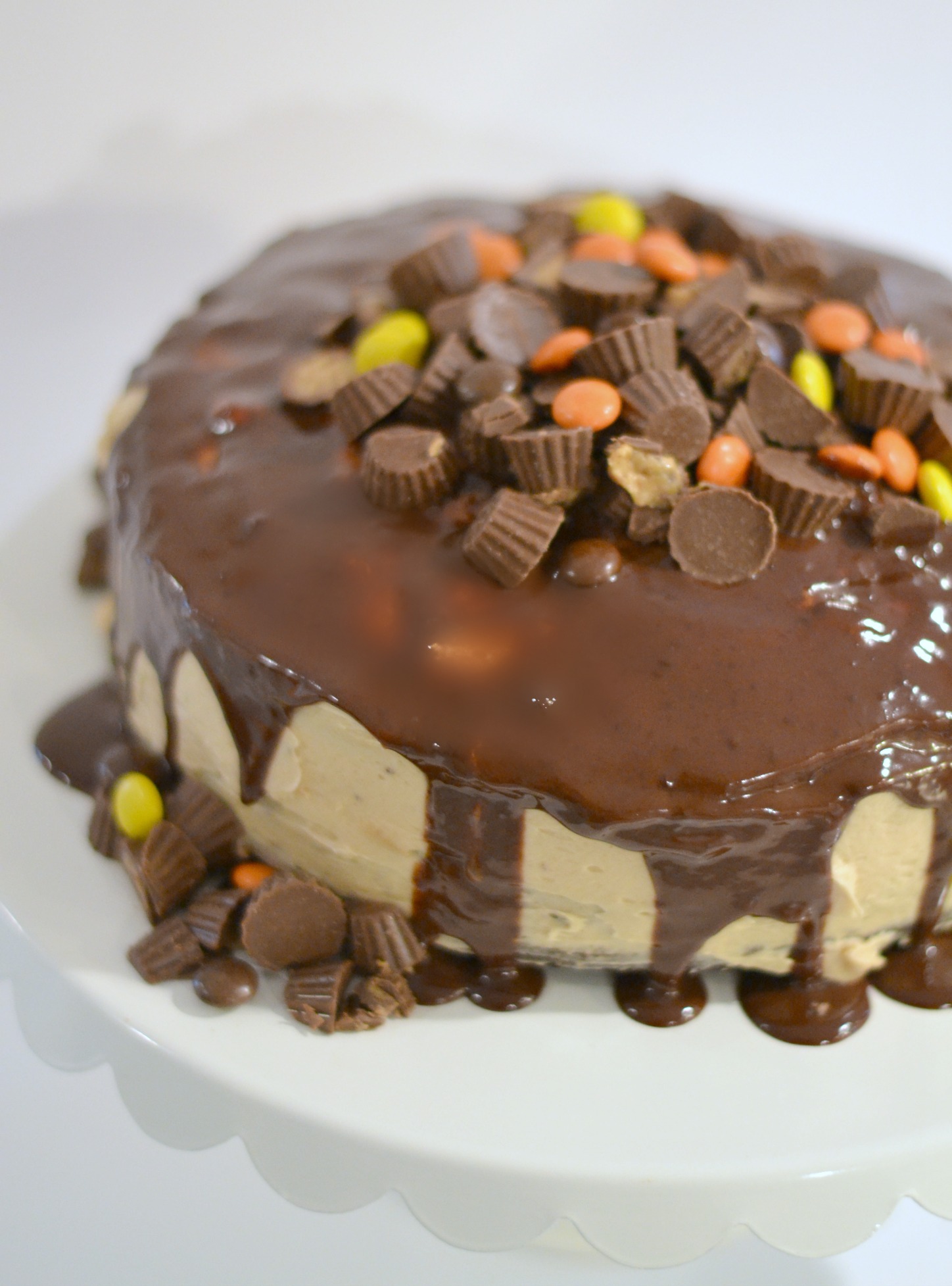 Now its time to add the candy! Arrange your reese's candies on top however you would like. I went with mini reese's and reese's pieces. They were a perfect combination for this masterpiece!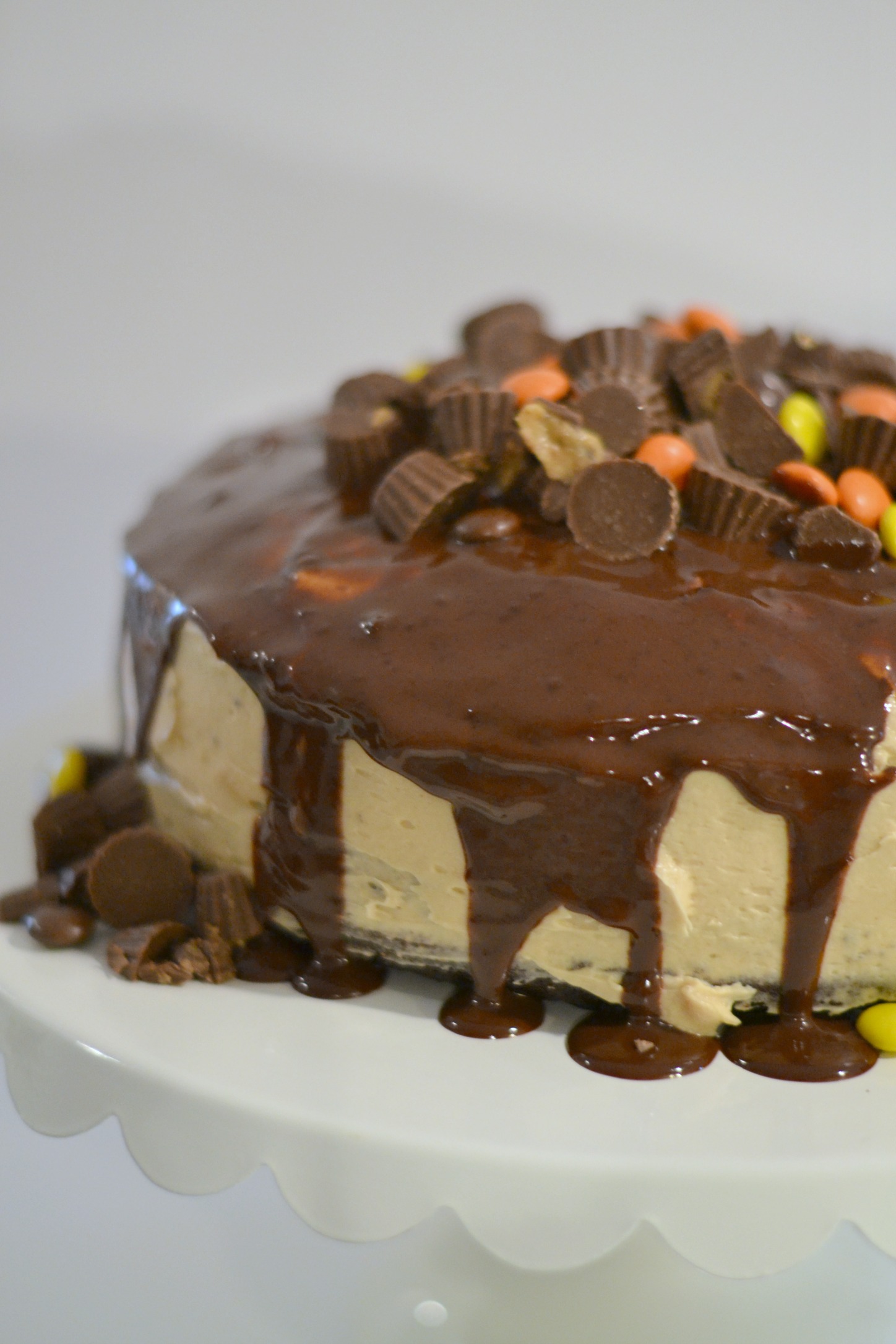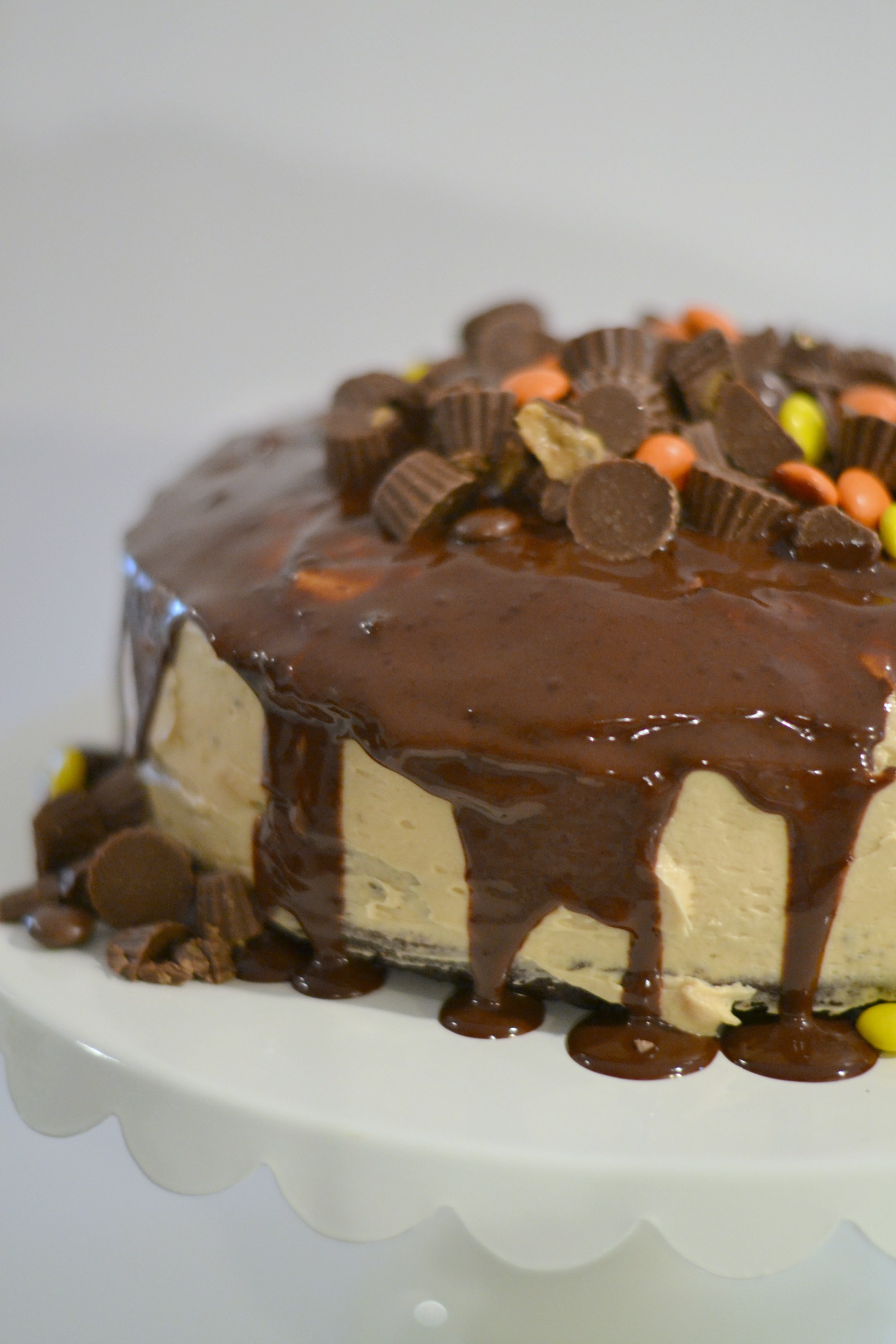 You guys, I promise this cake will not disappoint. I have a feeling it may turn into a birthday tradition around here!
So tell us, what are some of your go to birthday recipes we need to try?