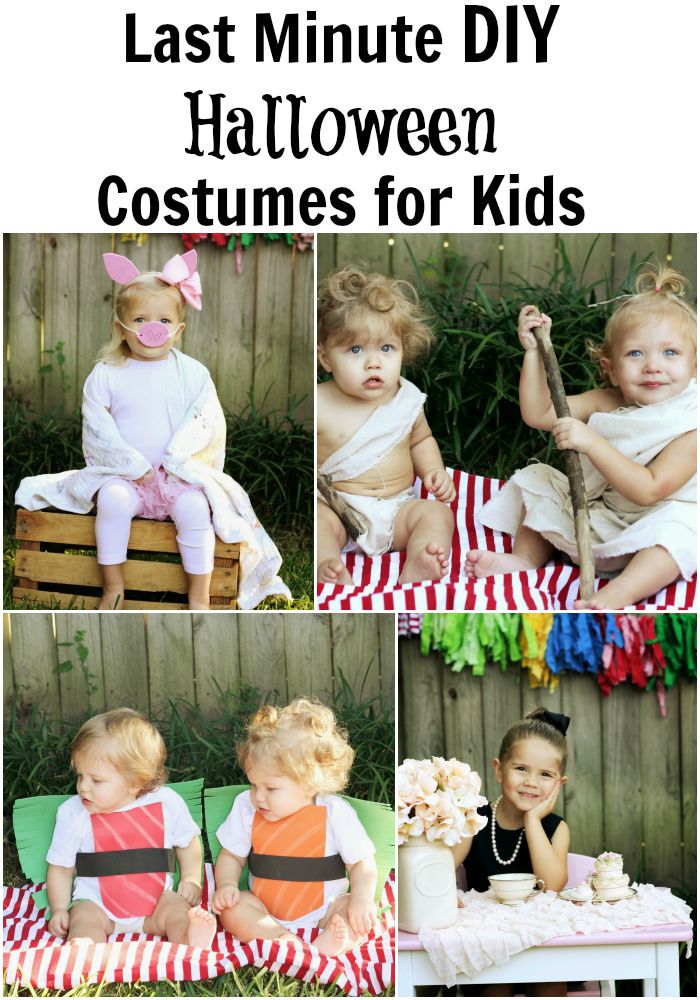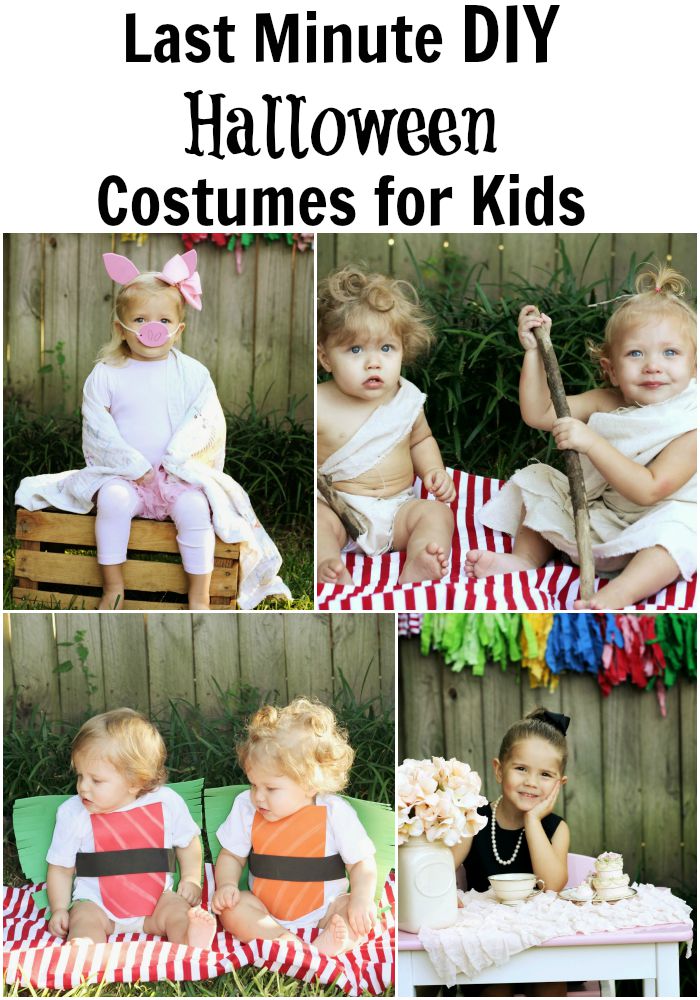 Happy September friends! We know that it is a little early to start thinking fall but with stores being filled with all things Halloween we could not wait to share these cuties with you. A couple of years ago Michelle and I put together these fun last minute DIY Halloween costumes for kids on our personal blogs and we knew we had to share with you all as well.
What we love most about these costumes is that all of them can be made with items you have laying around the house!
These costumes are cost effective and can be put together in a matter of minutes. And best of all, they have long hemlines and zero plunging necklines.
And while you are checking out these adorable costumes take a look at these little ones. Why are they so old now?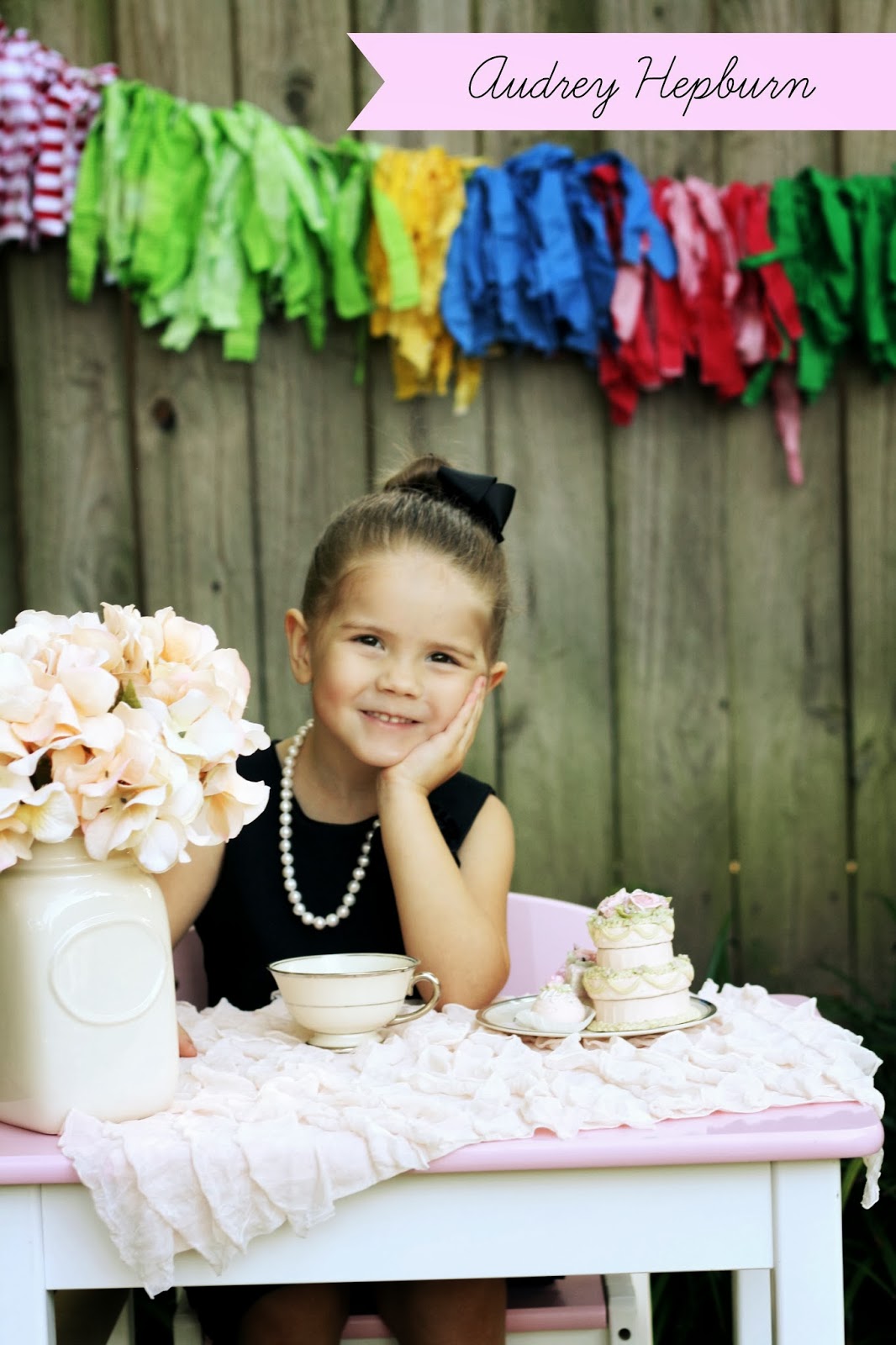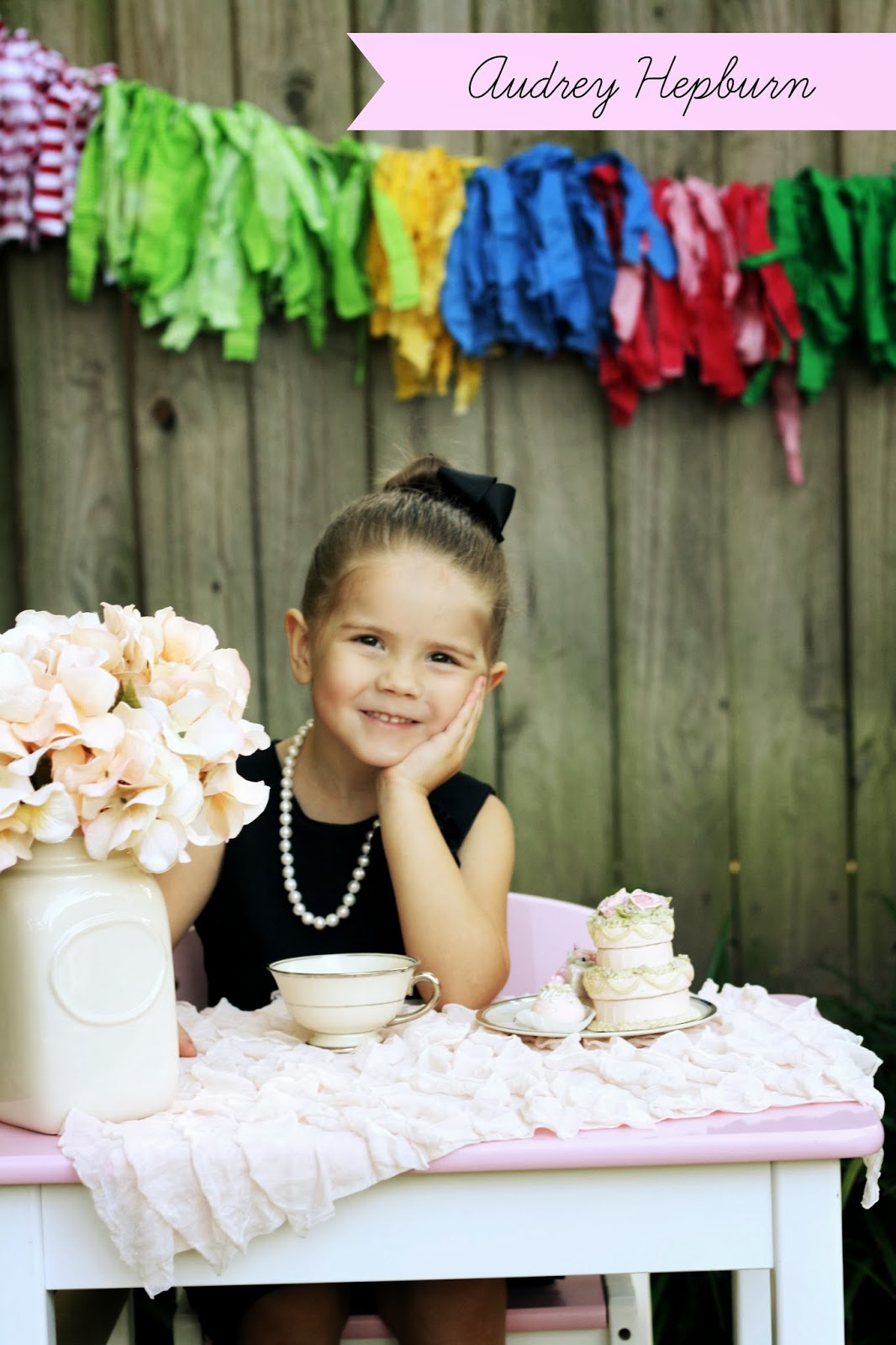 Audrey Hepburn: Black Dress, Pearls, and a High Bun are all you need! How cute would it be if you added a tiny tiara and a clutch?
Easy!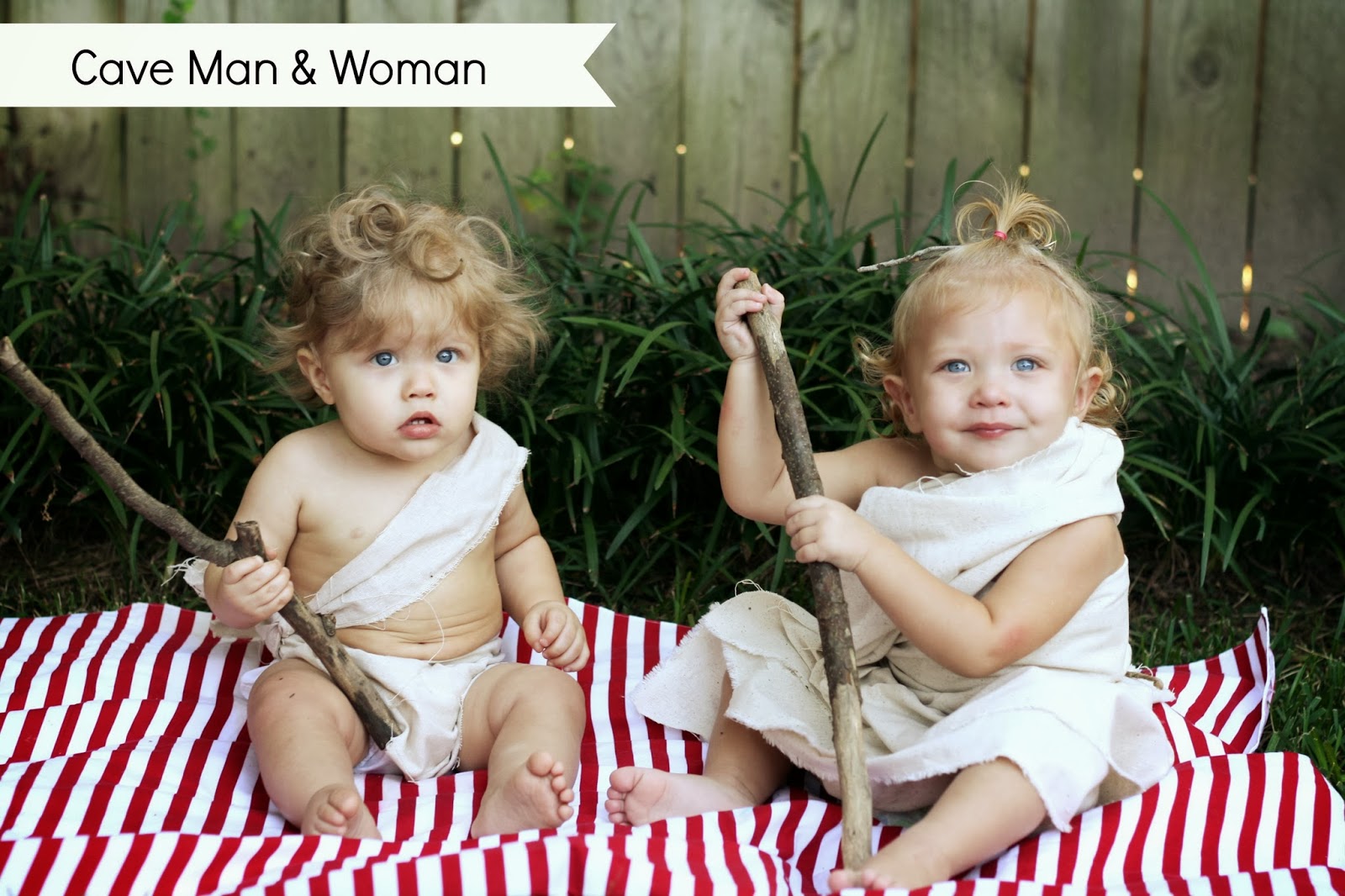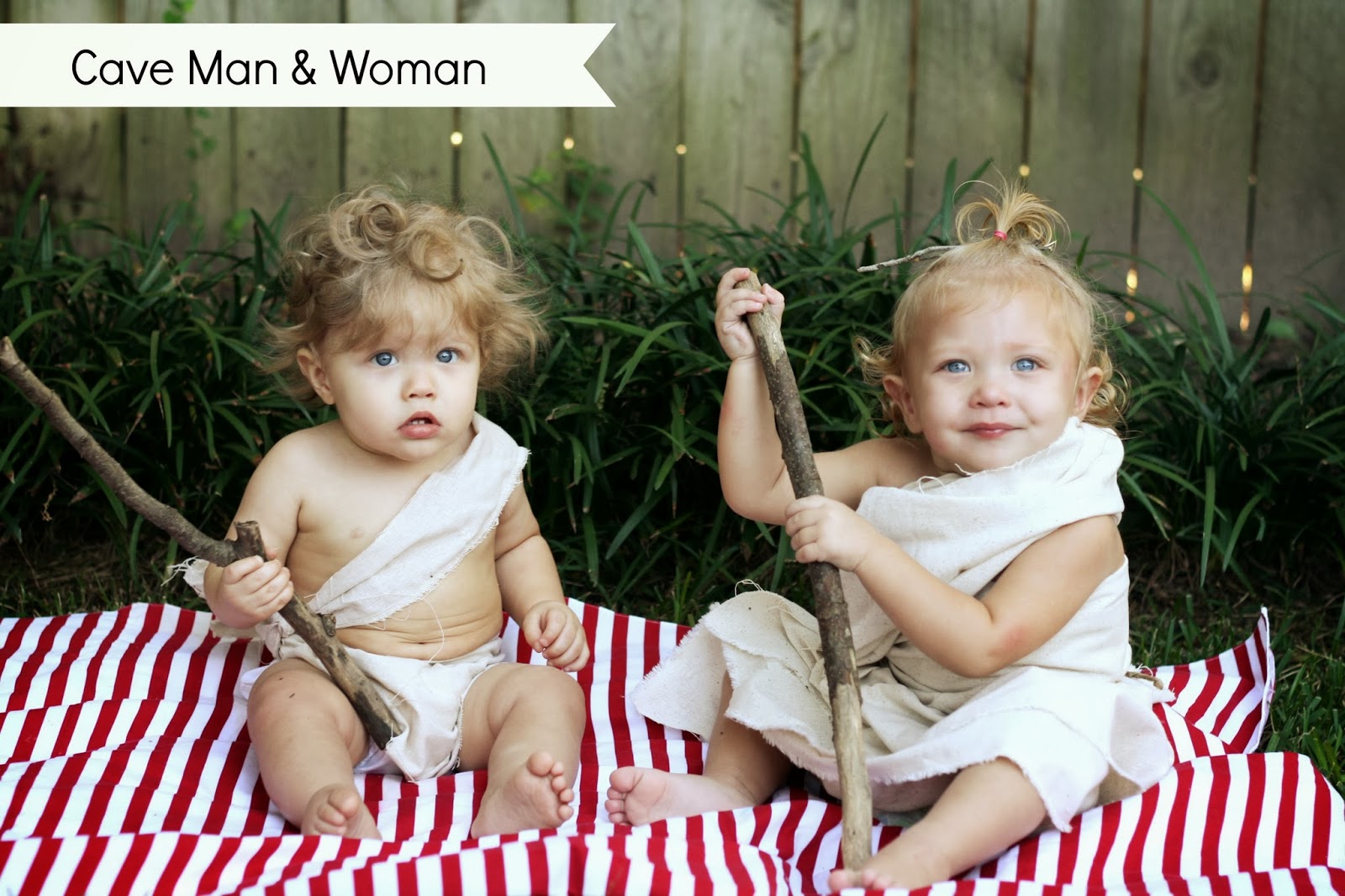 Cave Babies: Extra Fabric, Some String and some sticks. This is the easiest costume around. Take your fabric and wrap it around your little one and tie it with a string.
We obviously don't recommend carrying sticks around for safety reasons but for a picture it is just adorable!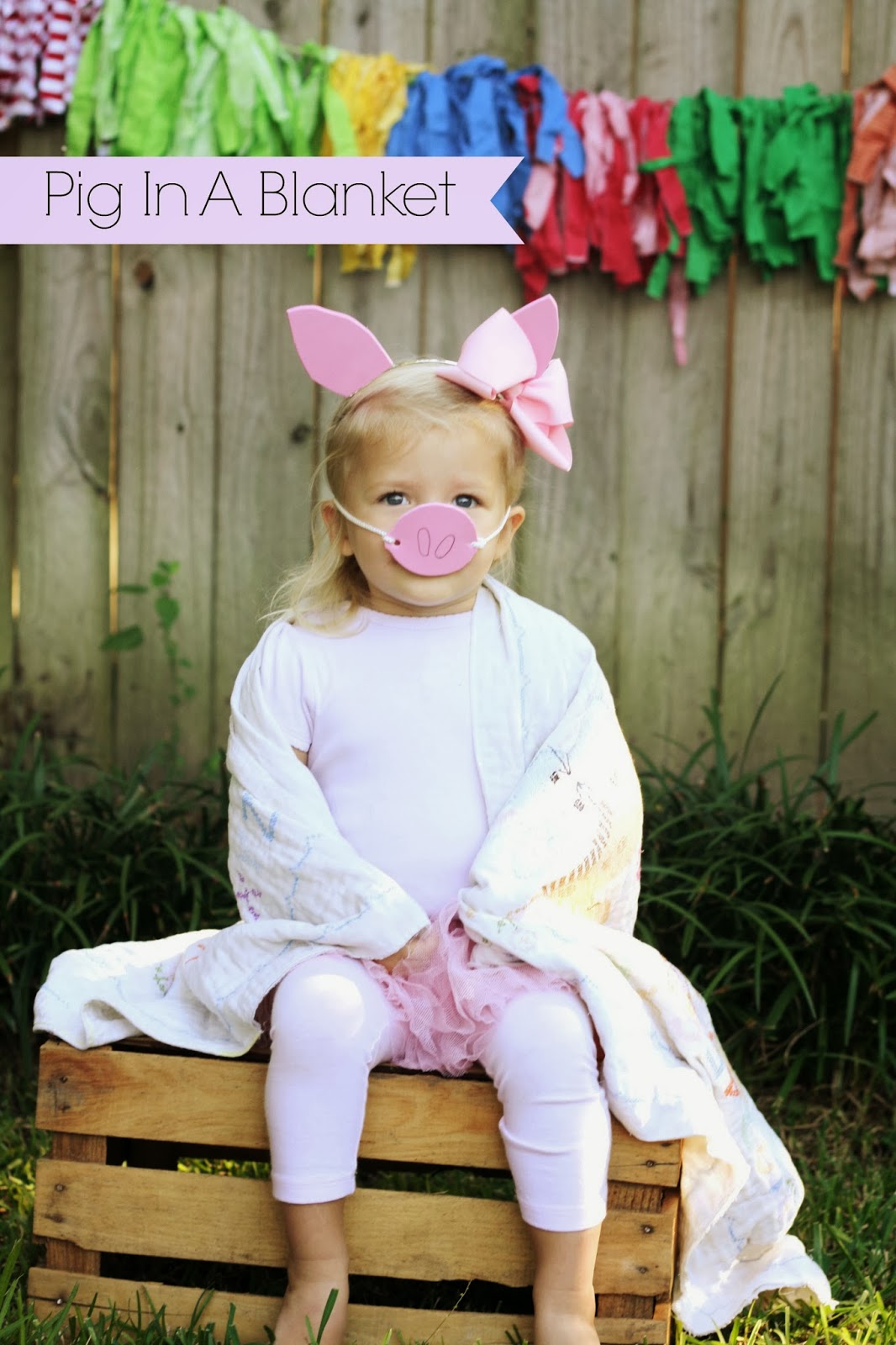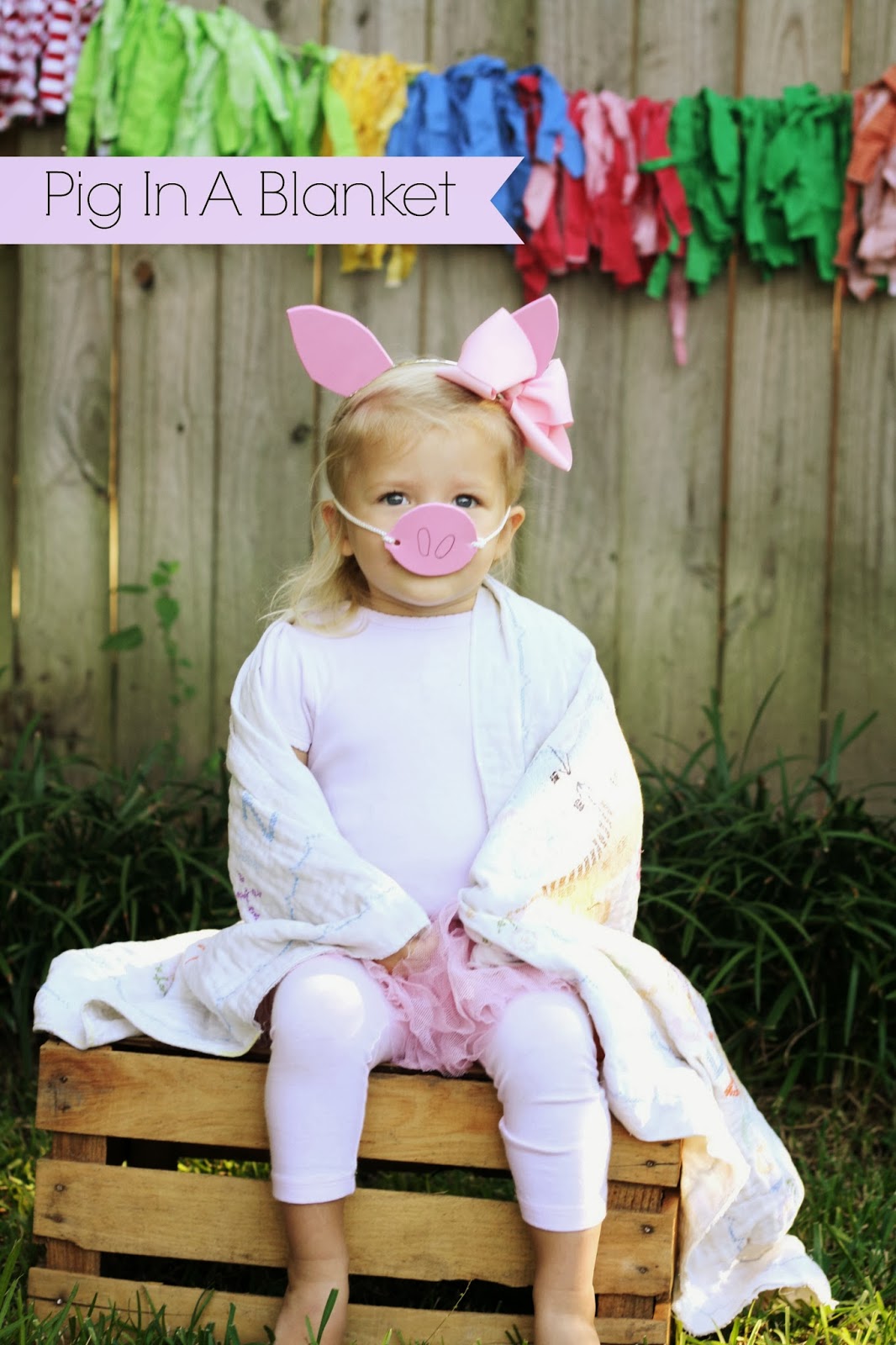 Pig in a Blanket: All the Pink clothes you can find, pink craft foam and a blankie is all you need to recreate your own cute little piggy.
If this isn't cuteness overload I am not sure what is!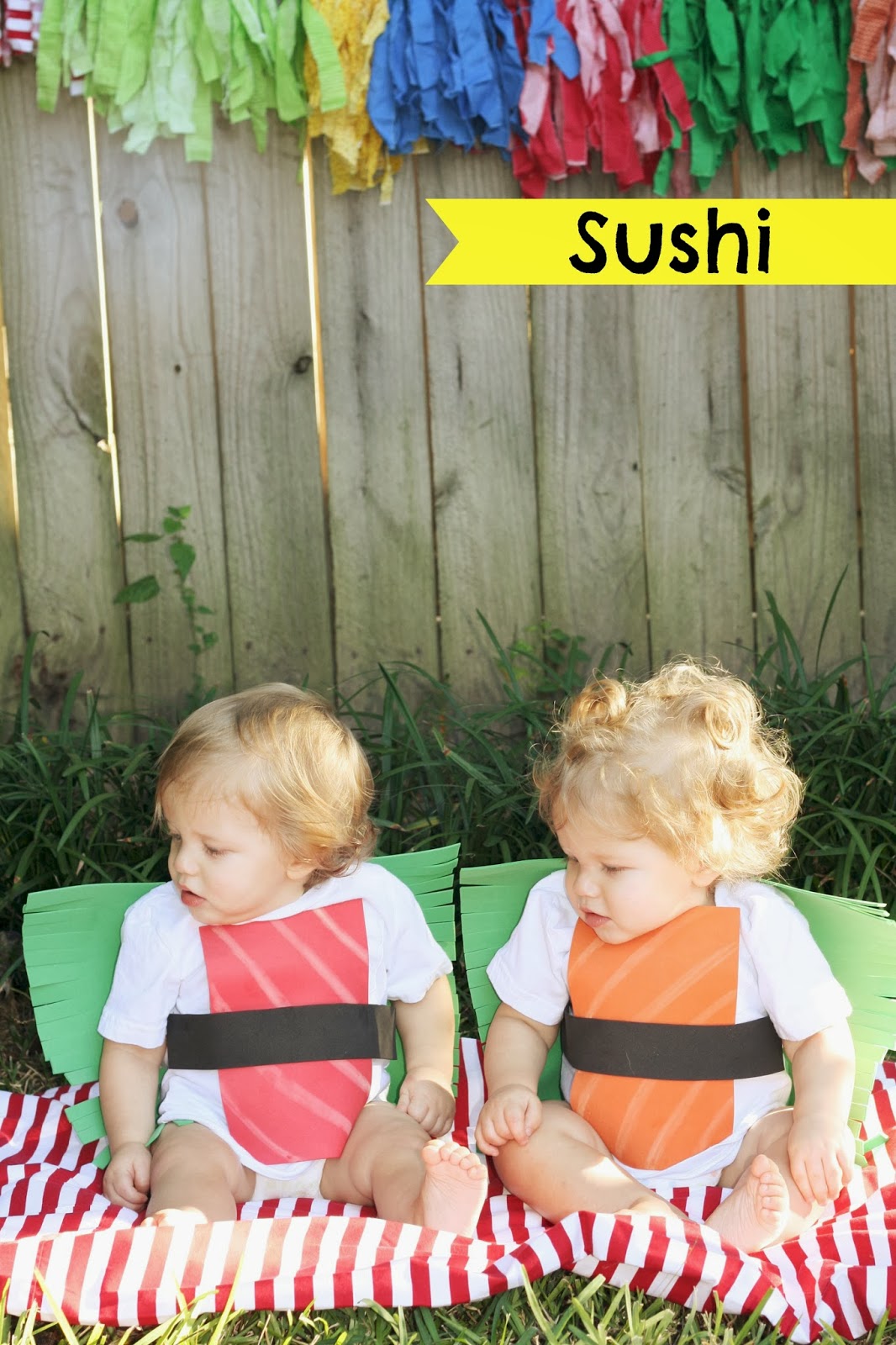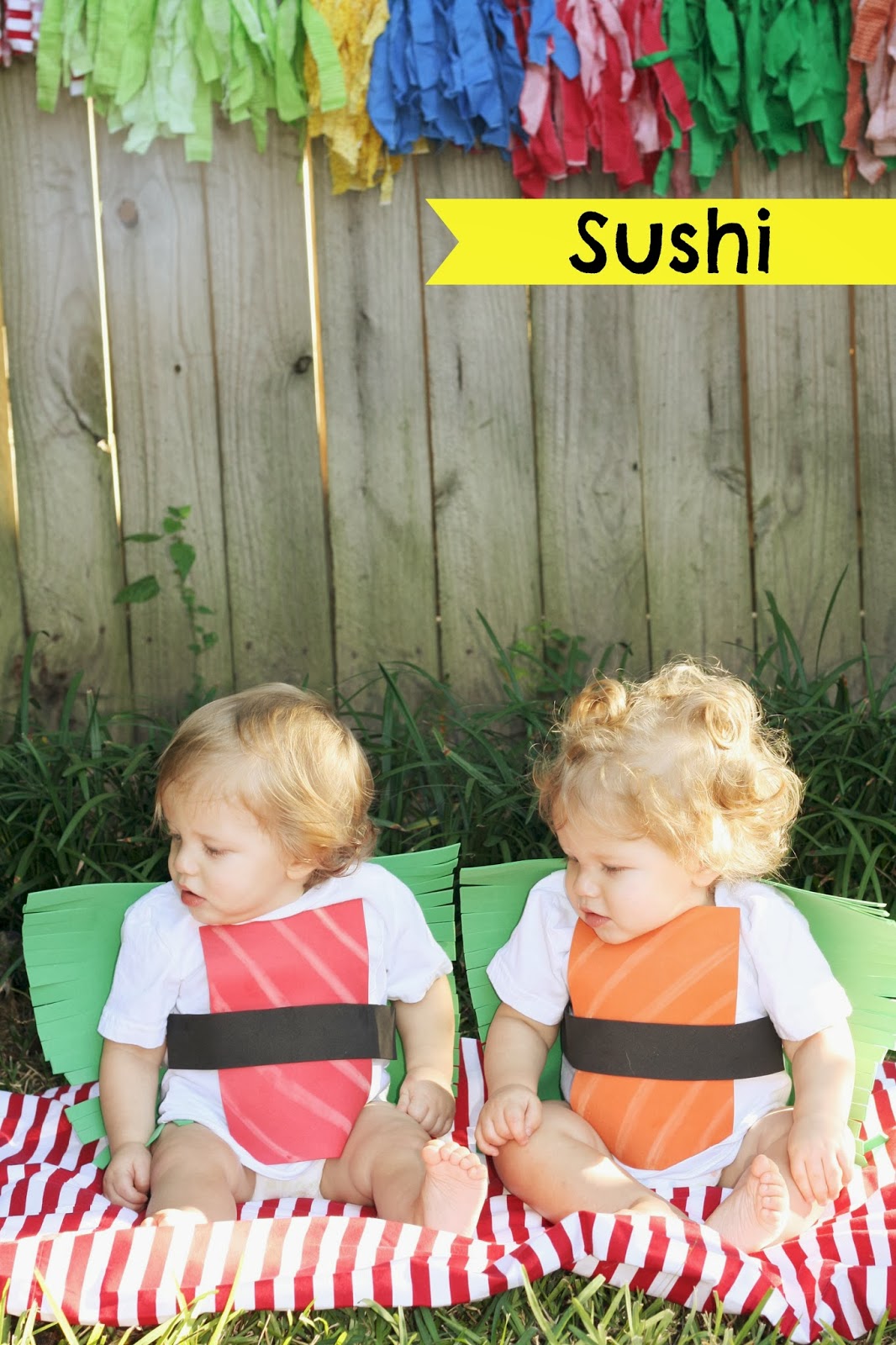 Sushi Brothers: White shirt or Onsie and some craft phone. No sewing needed, just hot glue your sushi on and you are all set.
We hope you love these easy DIY costumes as much as we do! Do you have any DIY costumes we have to try this year?
Who knows, maybe we will do some updated photos this Halloween season!