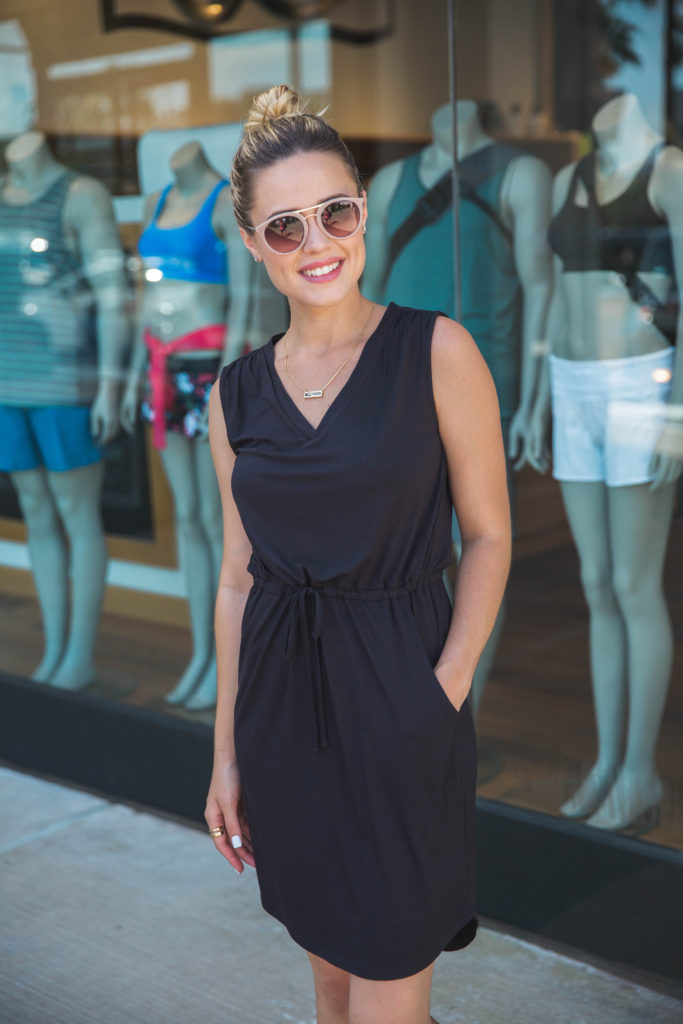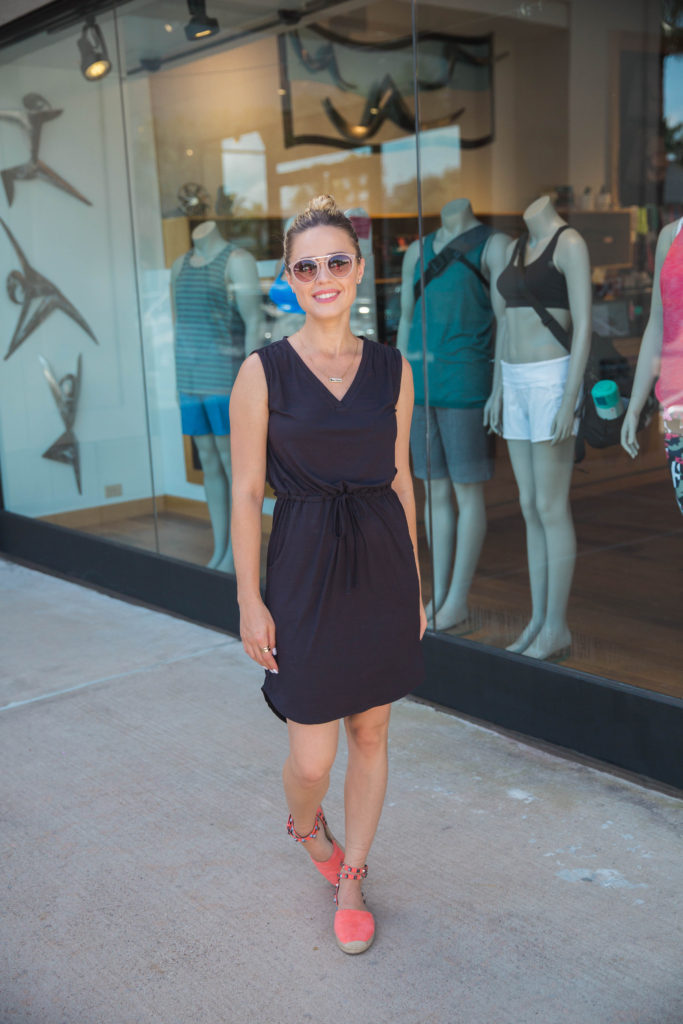 If you are anywhere where it's blazing hot in the summer, then this look is for you!
It's hard to look cute and put together here in Houston all while chasing your kids around. Good grief it's a nightmare just thinking about it. Every time you step out of the car the humidity slaps ya on the face and is like "hey girl, hey! Let mess that hair up for you". Which then equals to a messy bun.
I am not a fan of shorts, I like them but I don't LOVE them. I really don't know why, I just don't. So when it's summer time, I love my dresses. The more the merrier, and I especially love it if it's mommy proof. This dress is perfect for the summer, and for any mommy on the go. The jersey knit material is amazing, and no to mention it has pockets! I also really like the cinched waist which gives the illusion of a smaller waist.
As always with such a casual dress, you can take it up a notch with some fun shoes like I did here by adding color, or even one of summers hottest trends- fringe!
I hope you had a great 4th of July! We are vacationing, and I gotta admit my husband is going to have to pry me out of this place! Haha! Thank you for stopping by!
xoxo,
Elly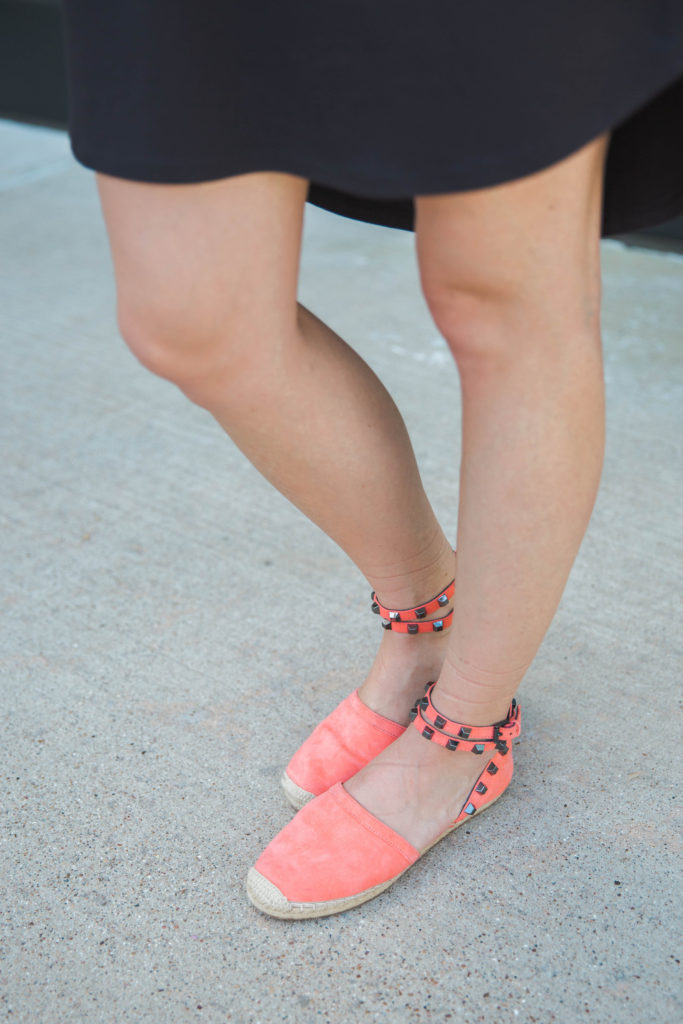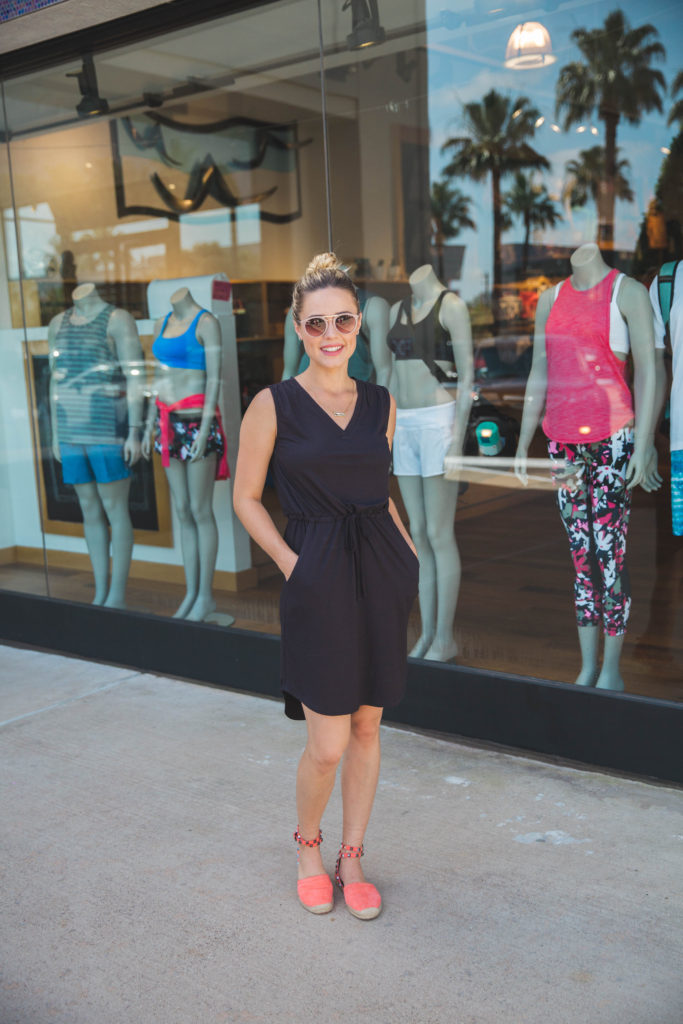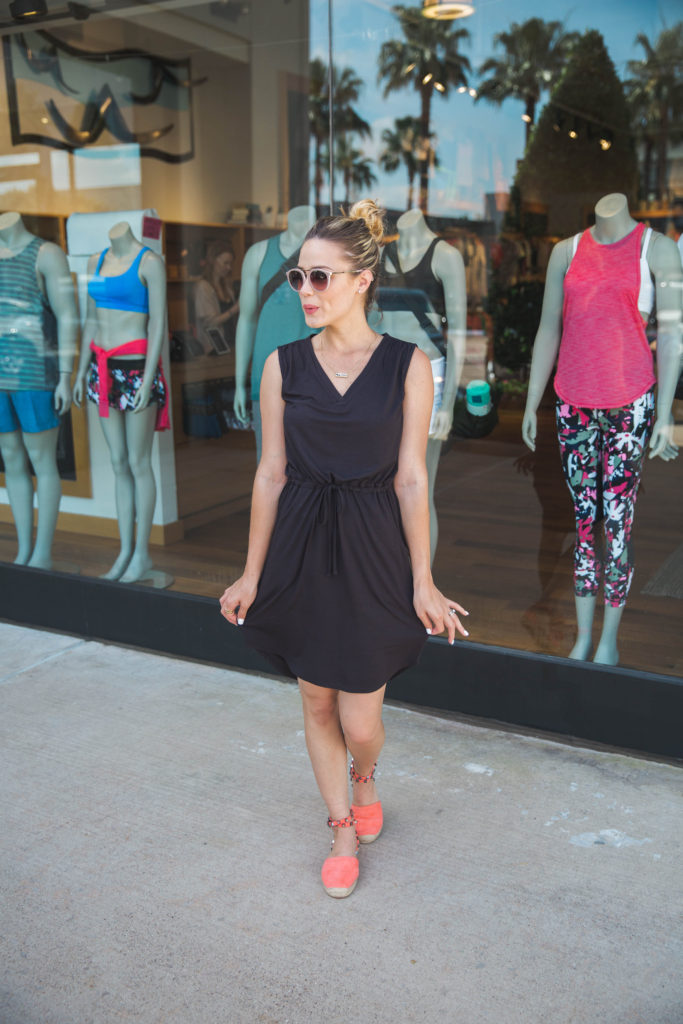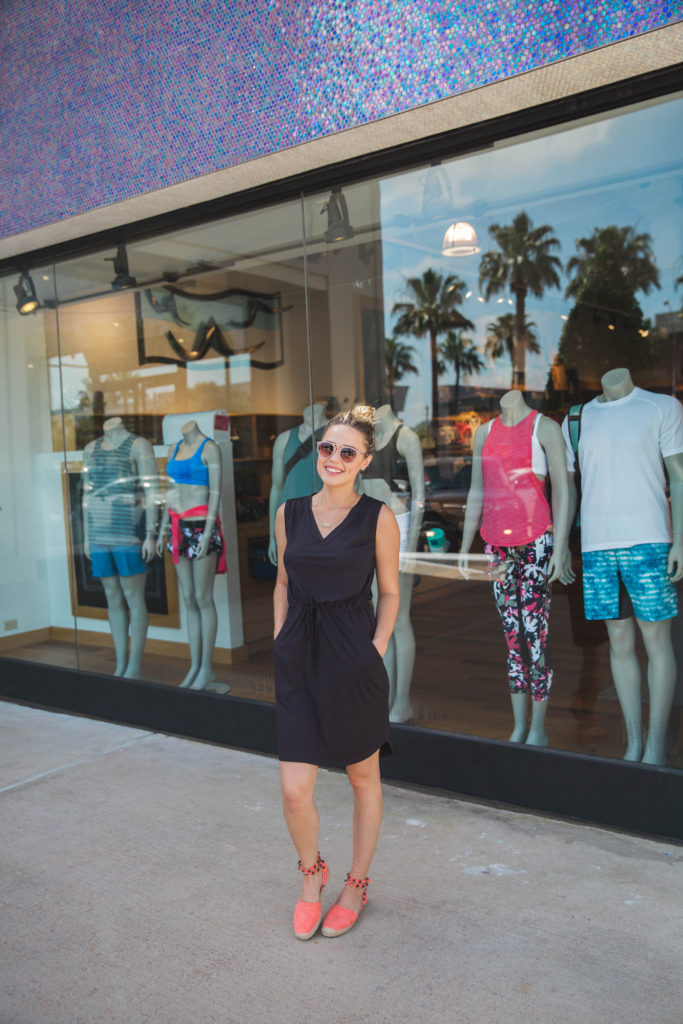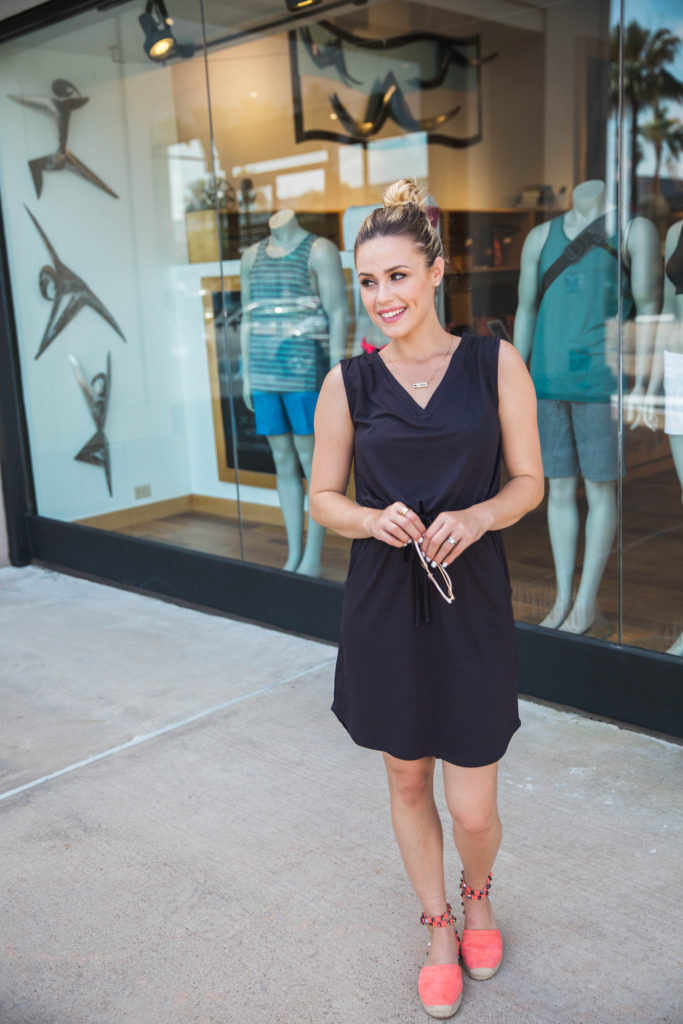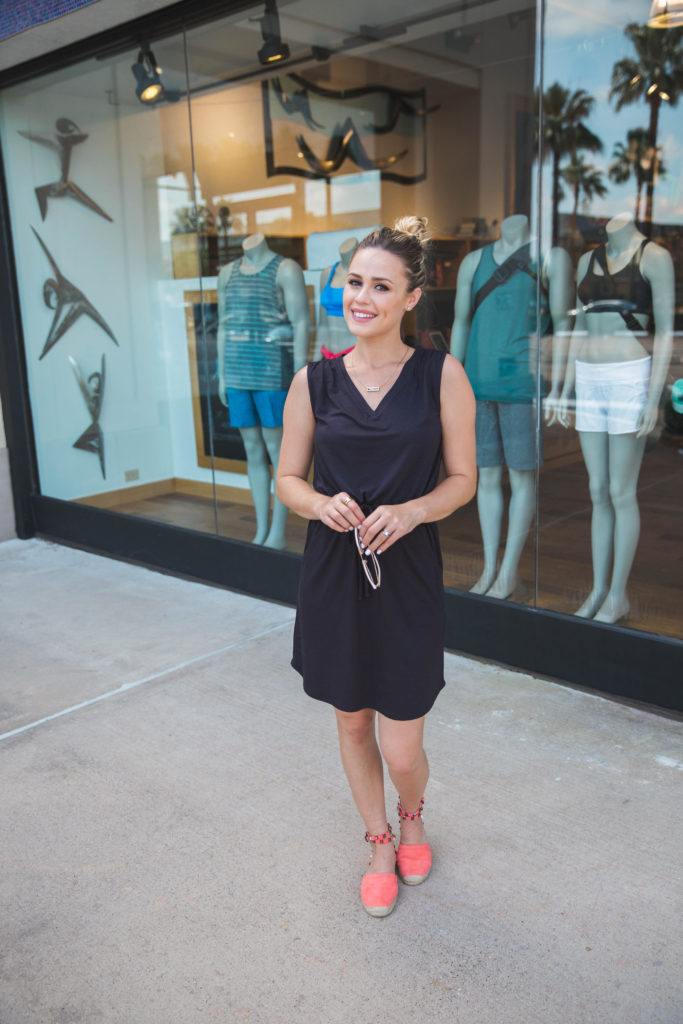 Affiliate links: ℅ Dress (similar ones here and here)| Shoes (same style different color) | Sunnies (similar and on sale!)| ℅ Necklace