Last weekend we had the honor along with our friend Meg, to host over 40 of Houston's top bloggers and influencers for our Perform On Pinterest Workshop.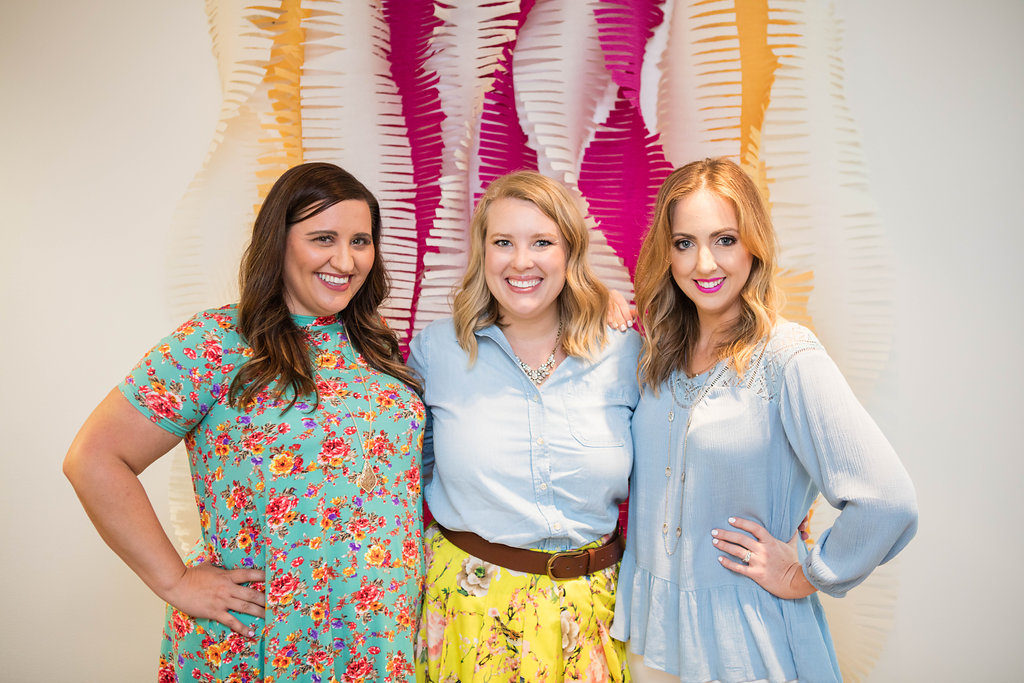 We spent months prepping and planning, and with the help of all of our amazing sponsors, we think we pulled off a really amazing and successful event.
The workshop was comprised of 3 main events….the actual hands on workshop at Hotel Sorella, our afternoon break and blogger party with Kendra Scott City Centre, and our after party with Vallone's Steakhouse.
We started the day by welcoming all of our amazing influencers into our conference room that was decorated by our talented friend Jessica, from Thoughtfully Styled. She brought our vision to life with amazing linens from House of Hough and some beautiful floral arrangements from Kroger.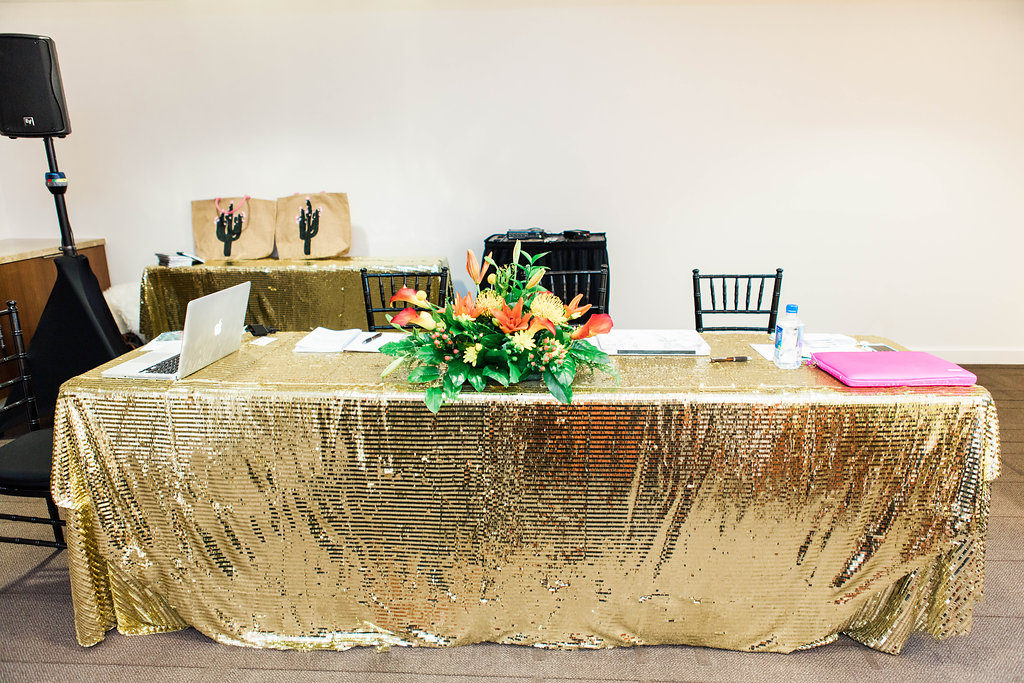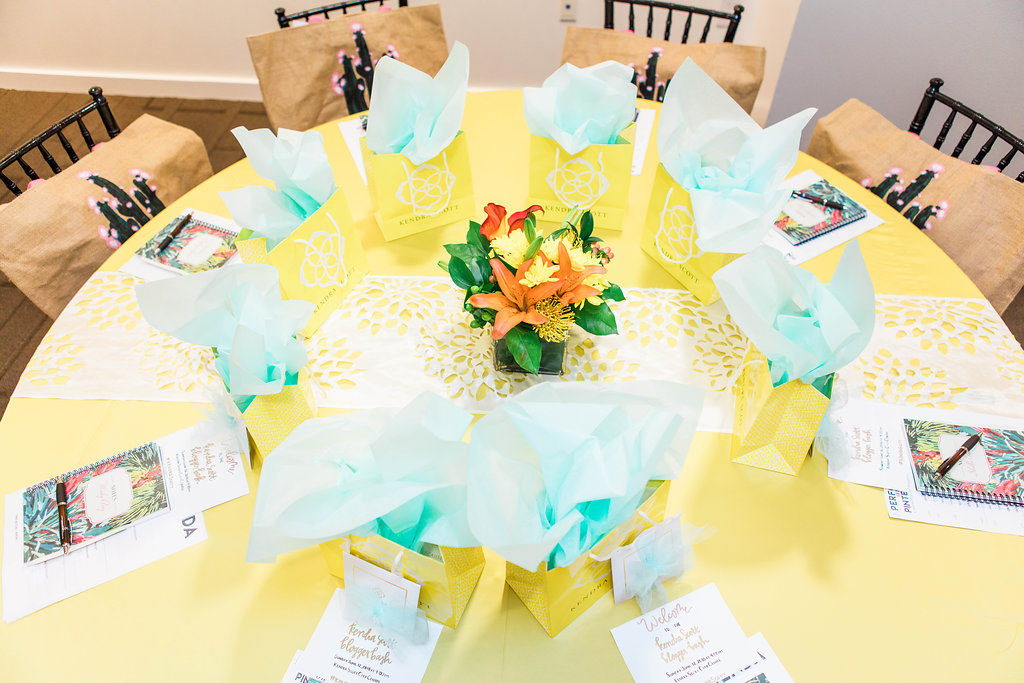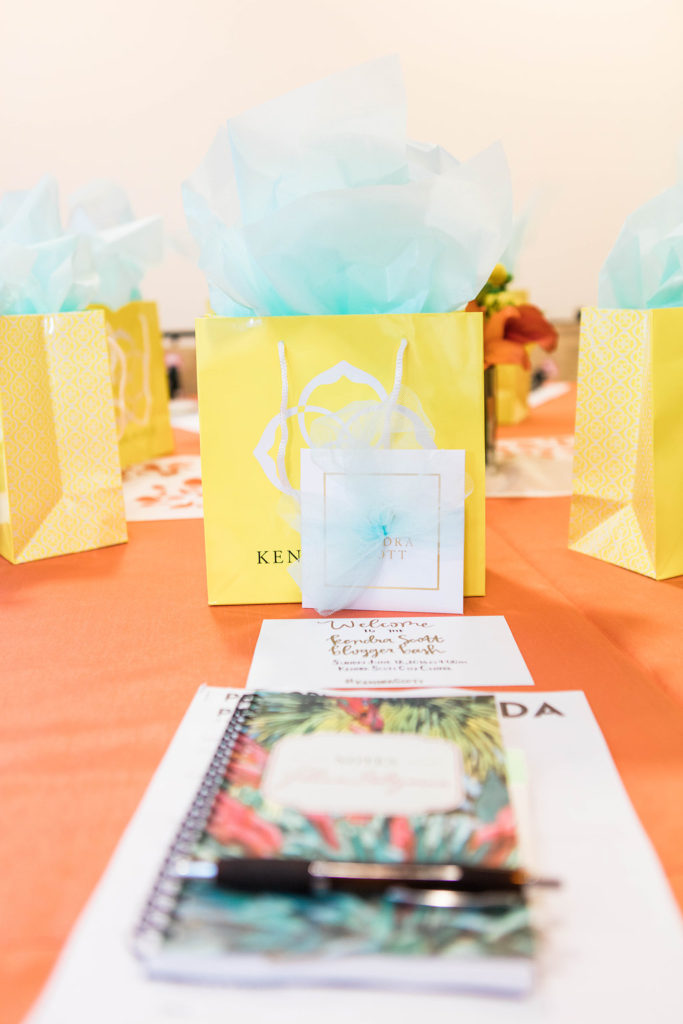 Each guest was welcomed to their chair with their personalized notebooks thanks to Tiny Prints and in their chair was a gorgeous beach bag from Francesca's filled with swag from all of our generous sponsors.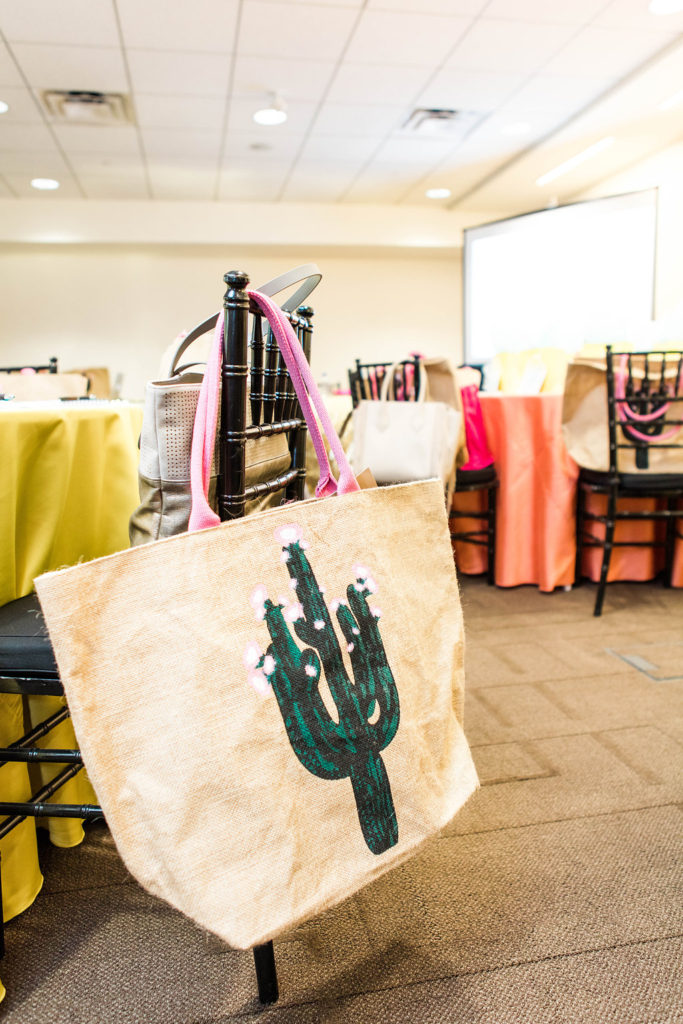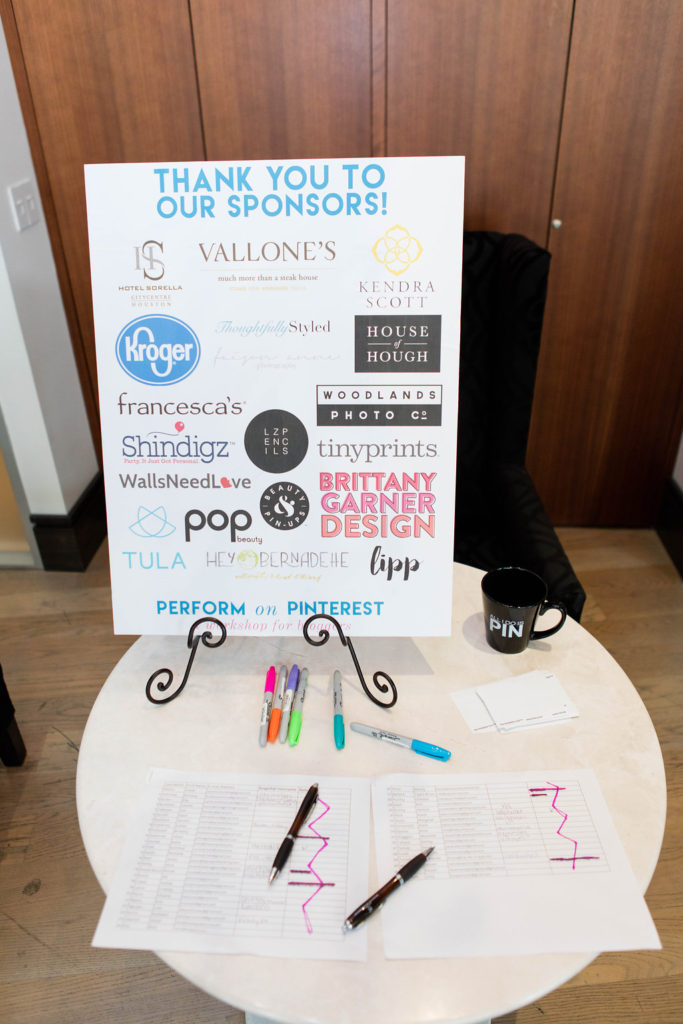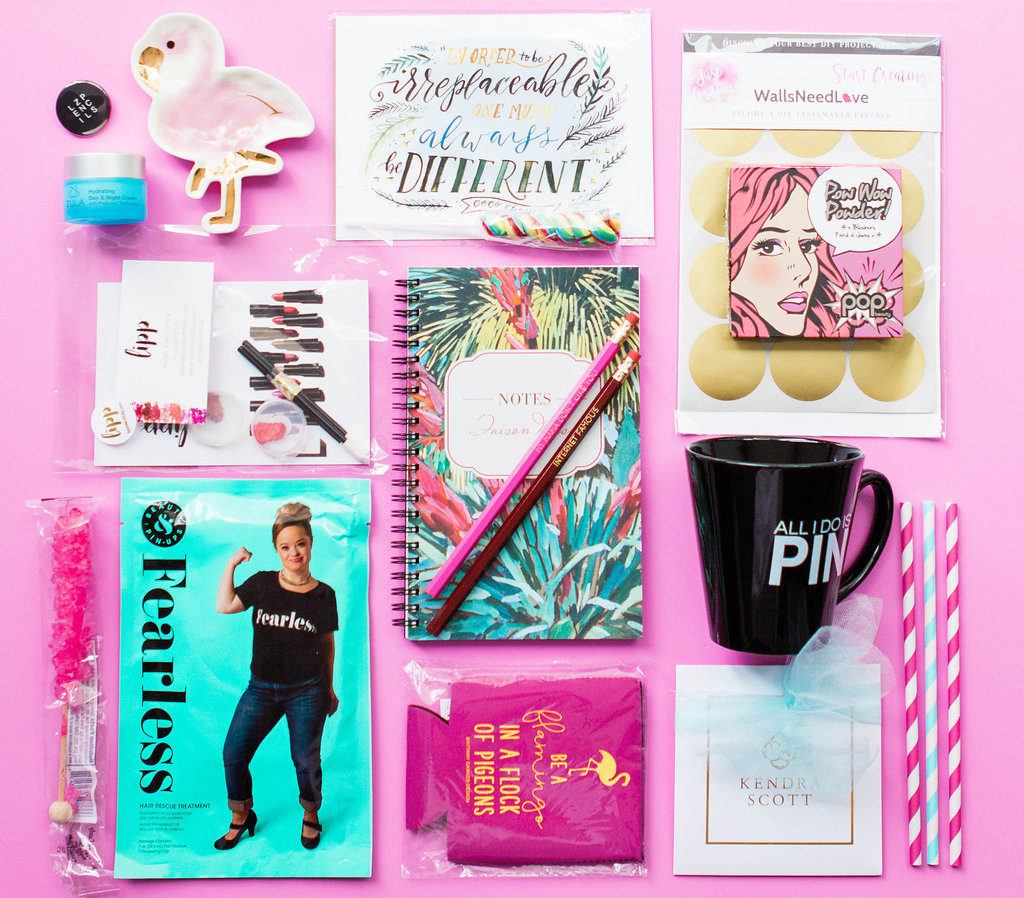 After a quick welcome, we jumped right in to Pinterest. We covered everything from Pinterest Myths and Pinterest Schedulers to Keywords and Group Boards. We spent a lot of hands on time diving into setting up accounts for optimum growth and sharing our secrets and knowledge.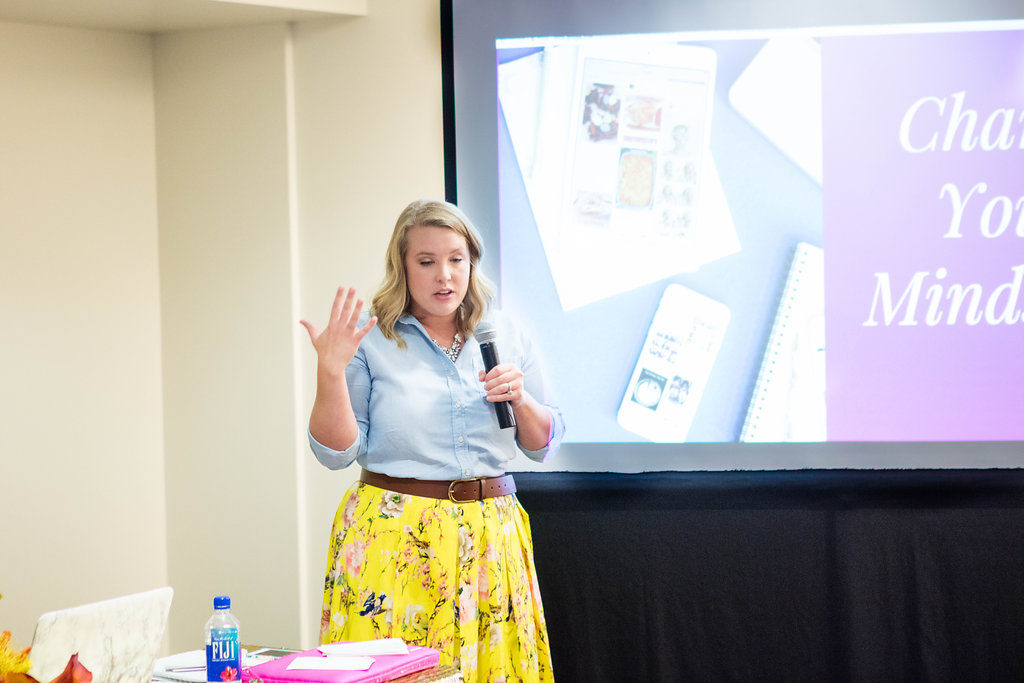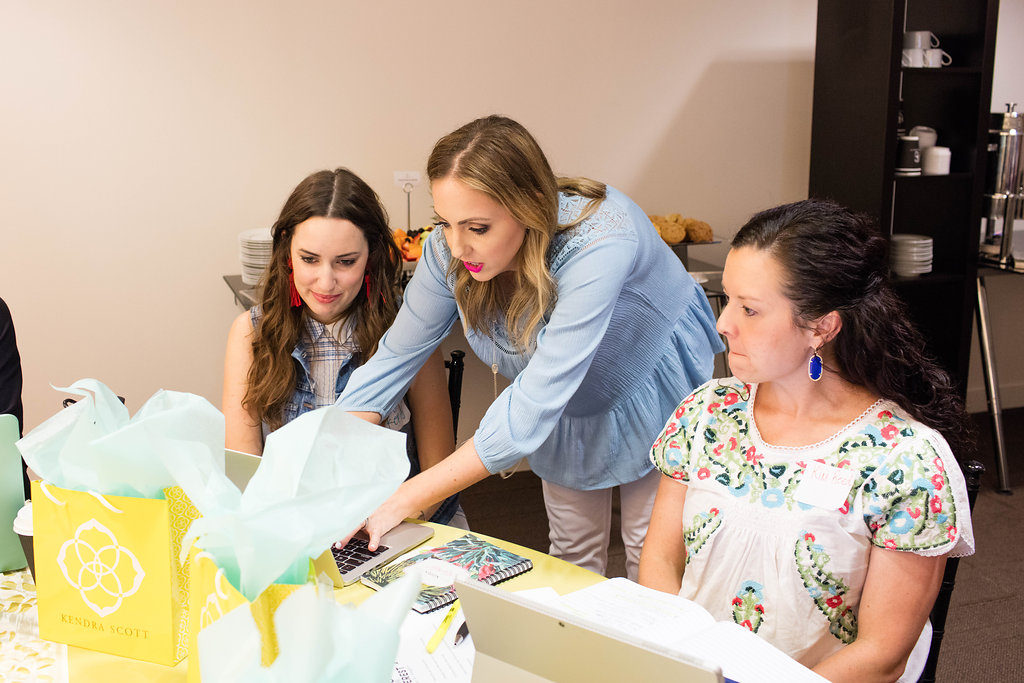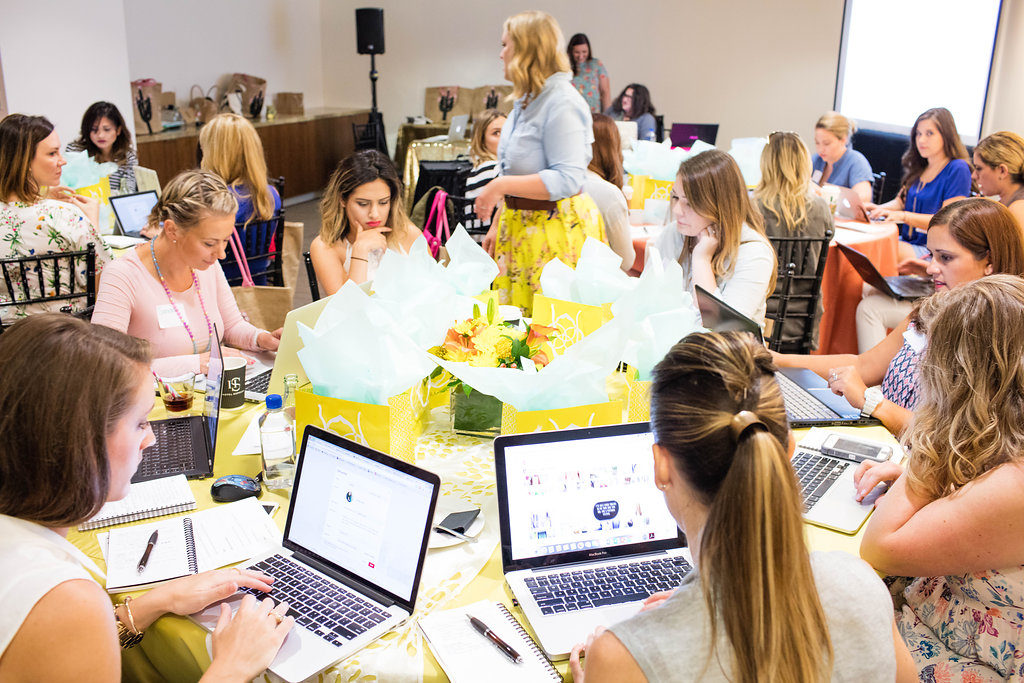 After 2 hours of hands on learning we knew our ladies needed a break. Kendra Scott City Centre was kind enough to gift each of our attendees a $40 gift card and host a little Blogger Bash in our honor. They spoiled us with cupcakes and cocktails and coffee as well as helped style us in their amazing accessories.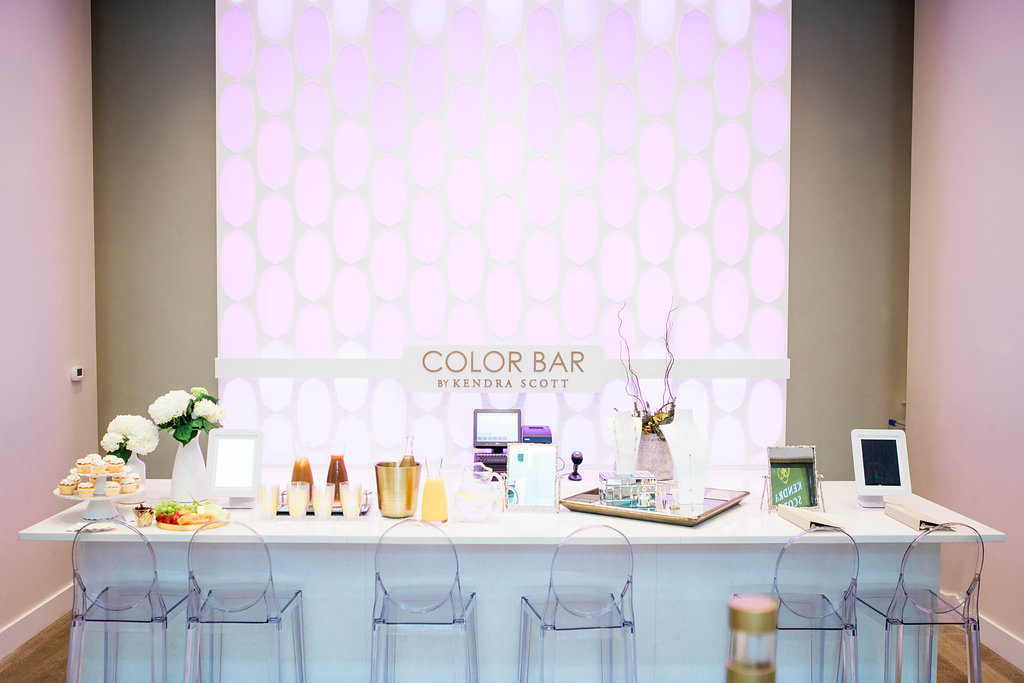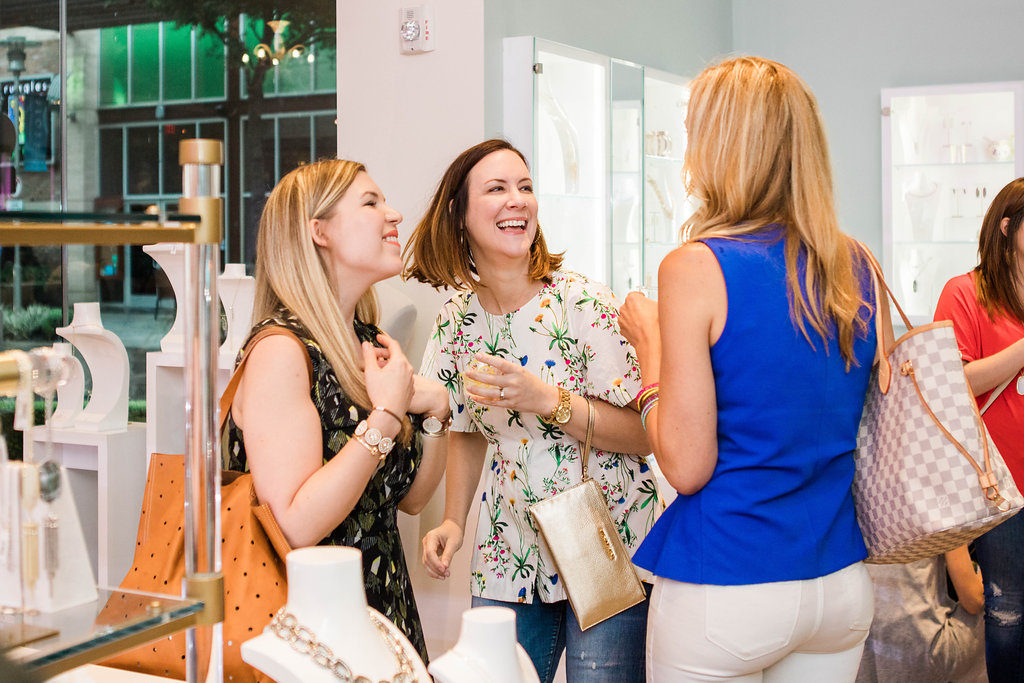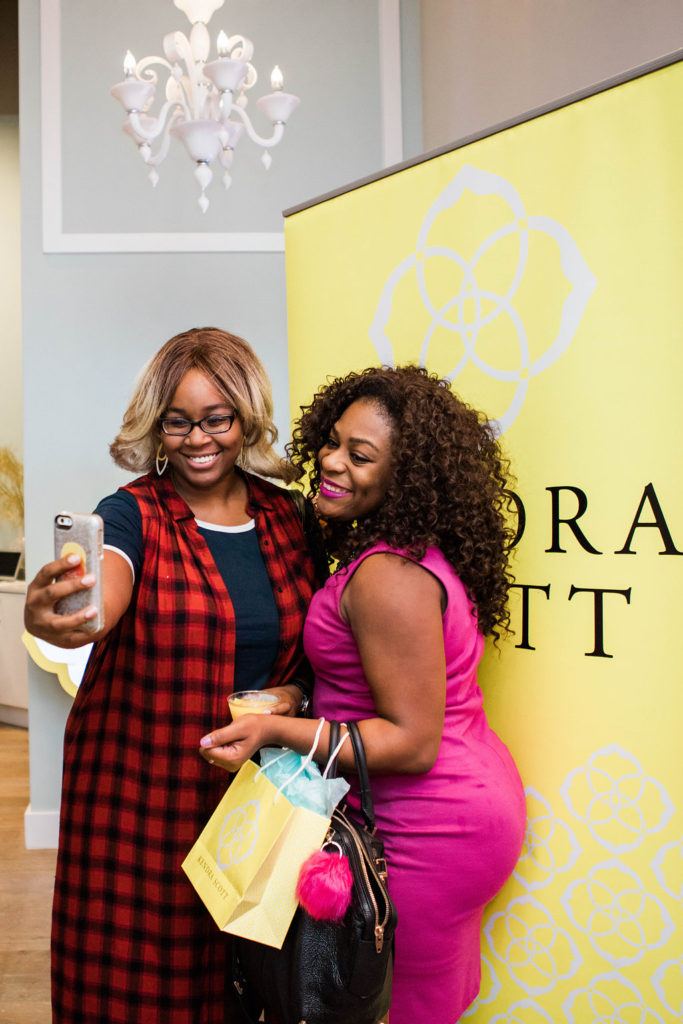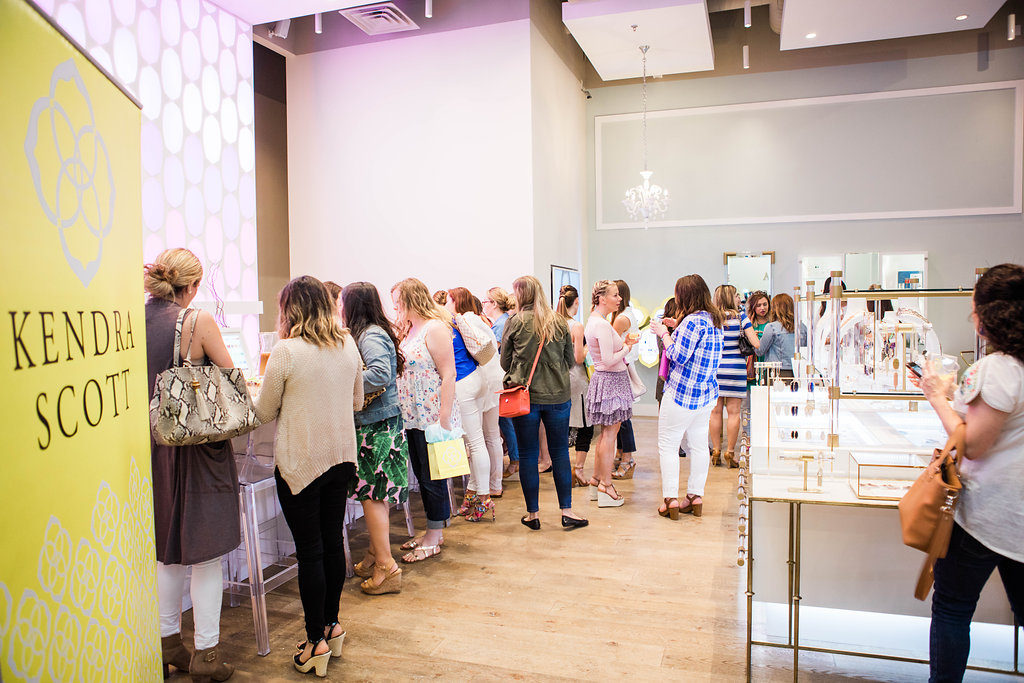 After we all snagged some amazing Kendra Scott goodies, we headed back to Hotel Sorella. We really dived into setting up schedulers and spent our final hour together working closely with each lady to help answer any questions they had and help with their Pinterest needs.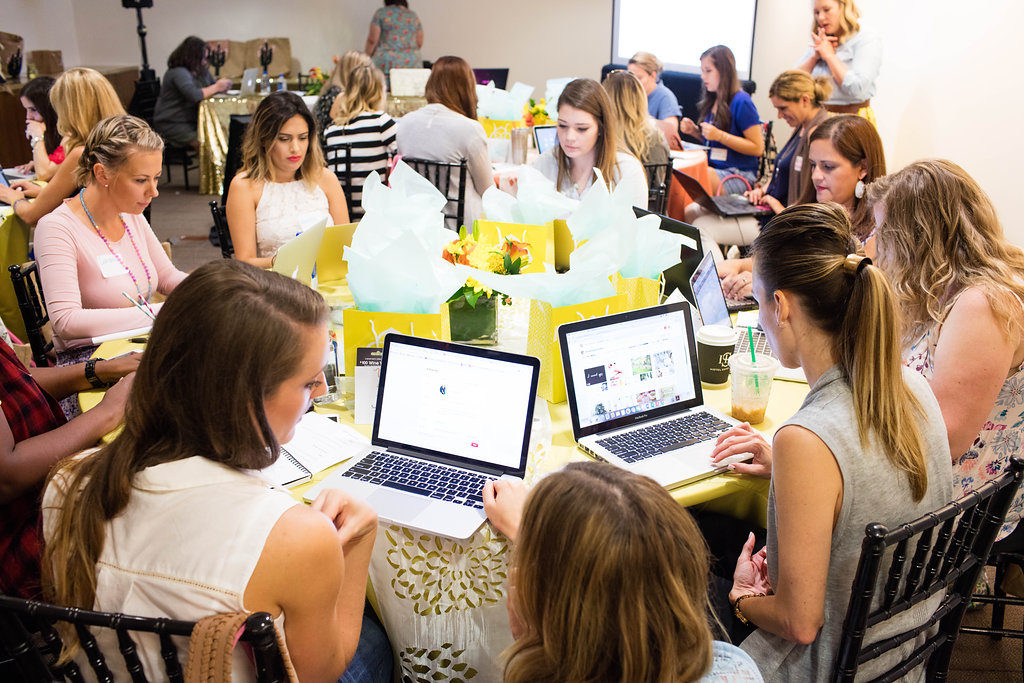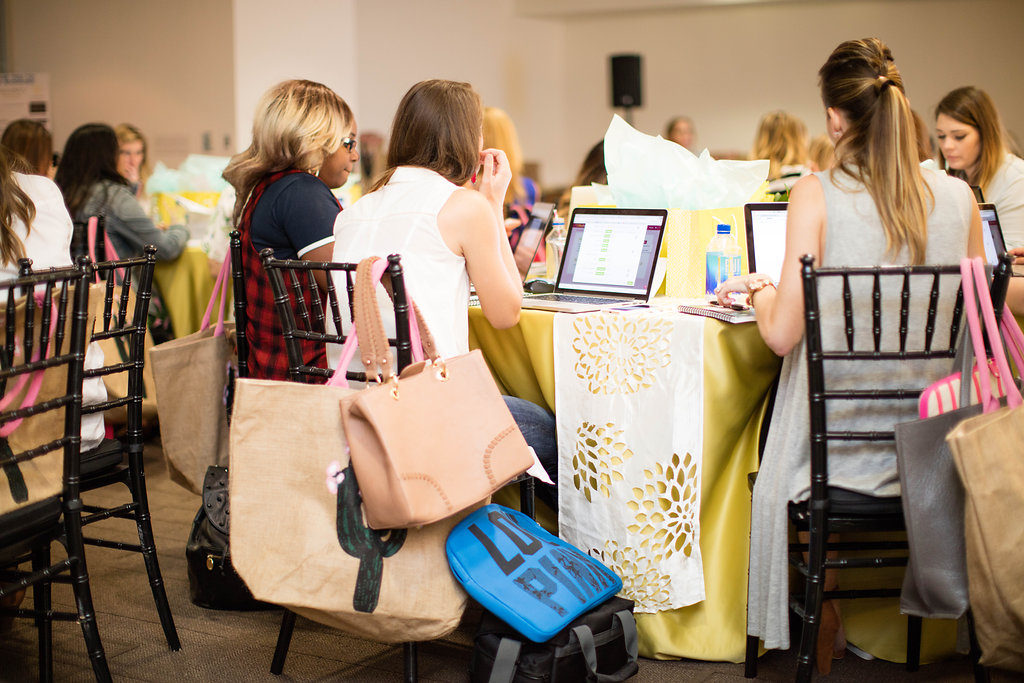 Once the workshop was over, we all headed over to Vallone's for the after party. There are really no words, and the pictures can speak for themselves, but the kind folks at Vallone's truly out did themselves. We were spoiled rotten and treated to an amazing meal, one of the best we have ever had!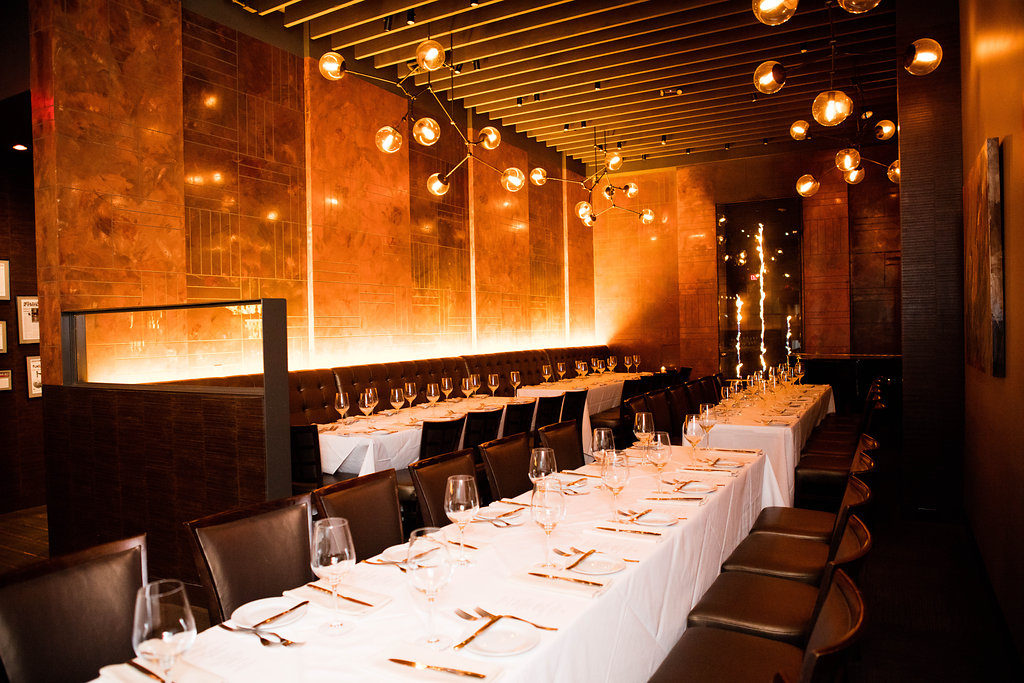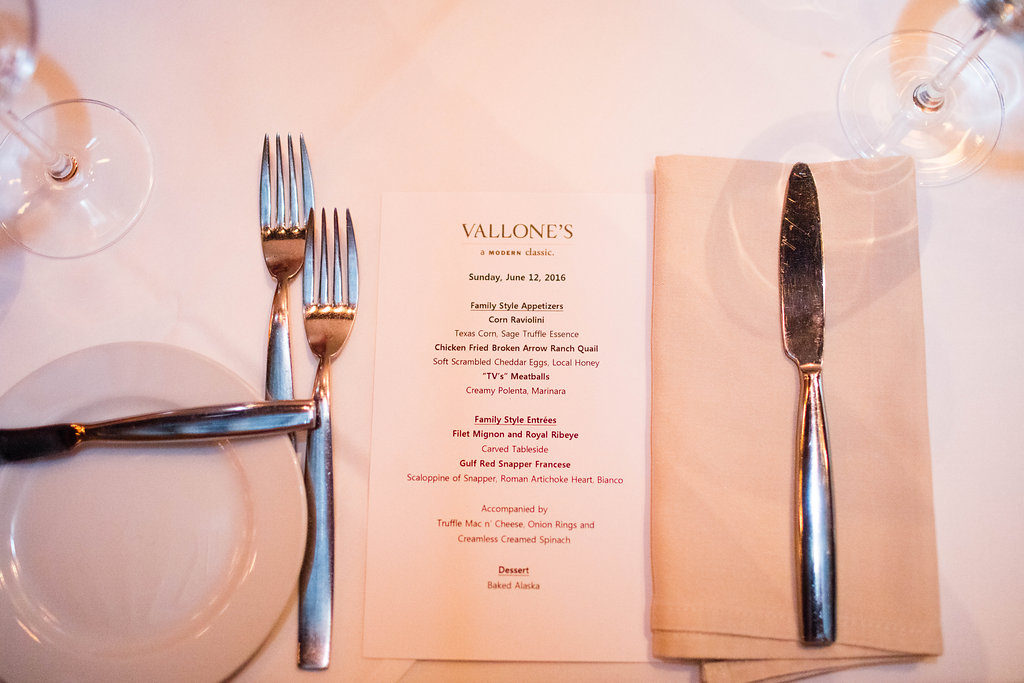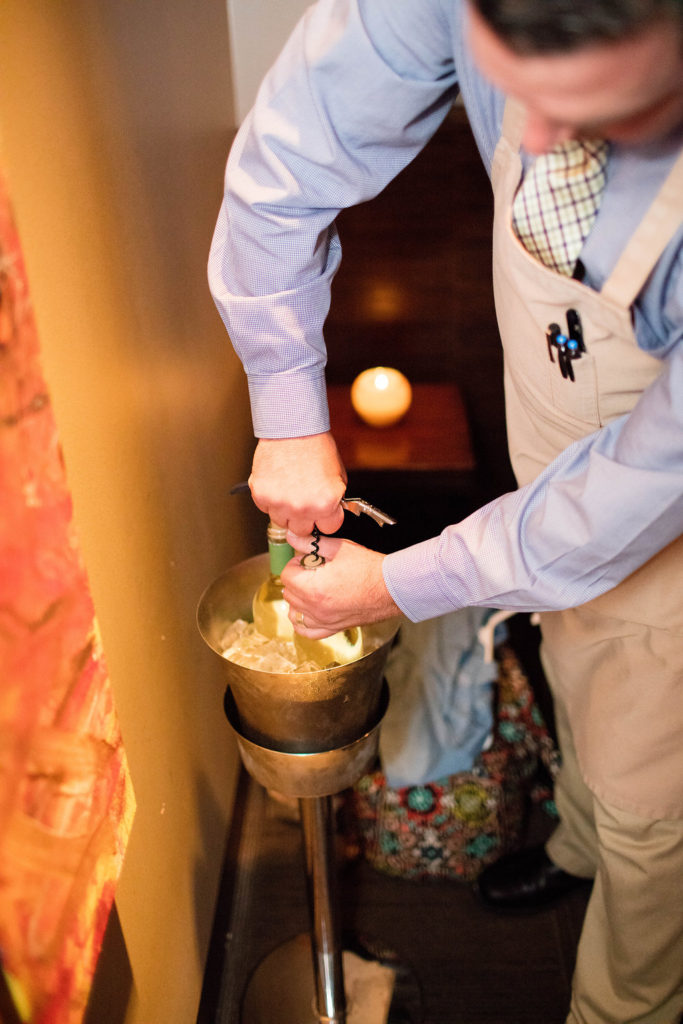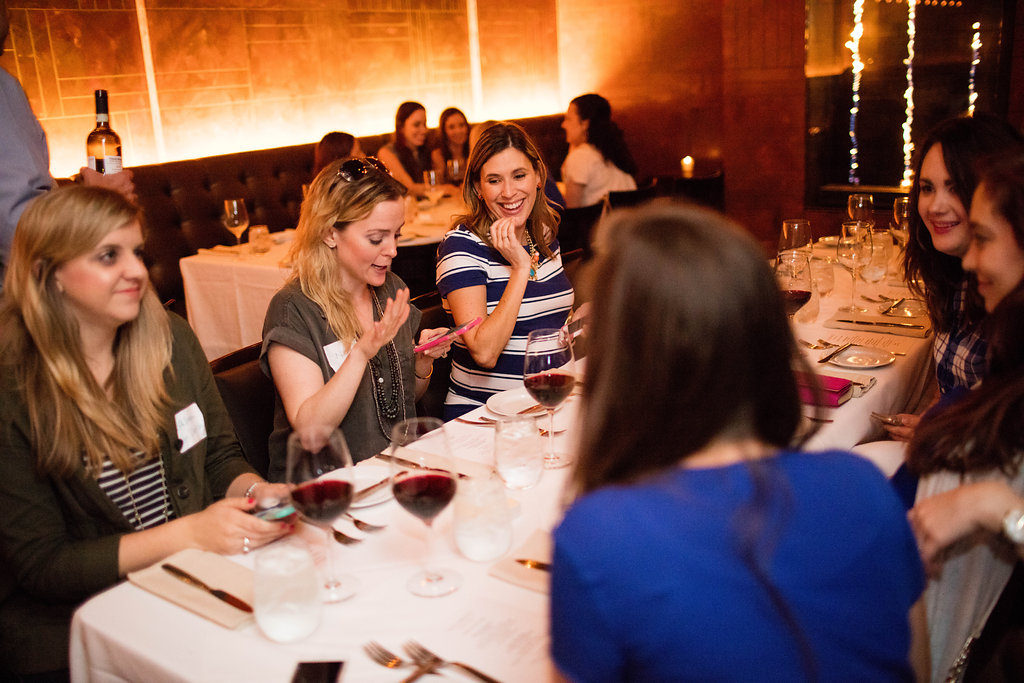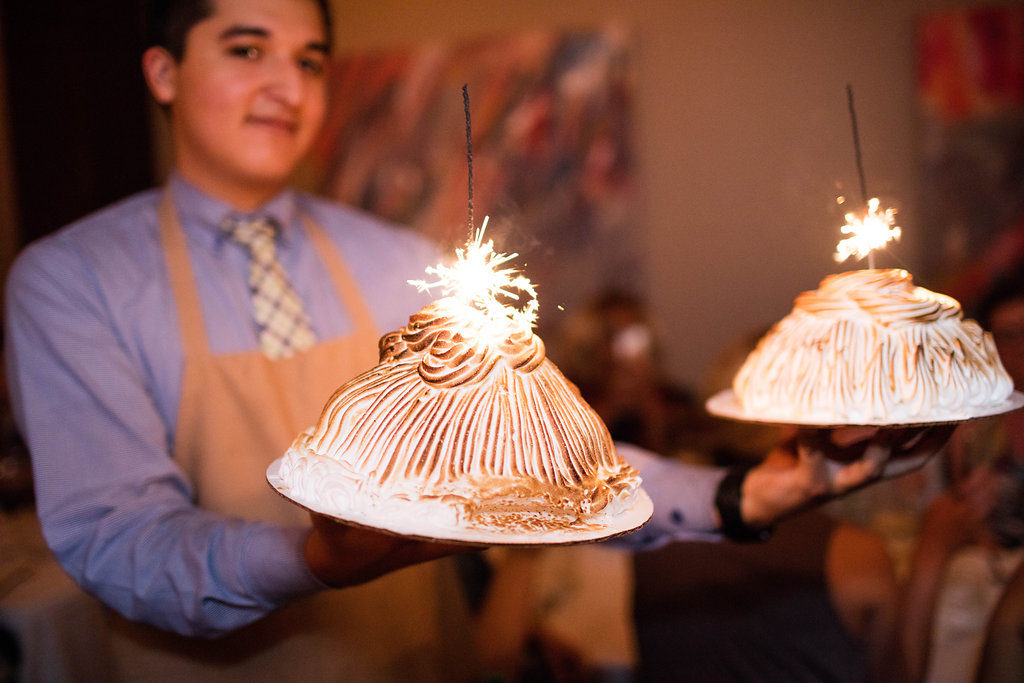 This event would never have been possible without all of these amazing sponsors….
A HUGE GINORMOUS THANK YOU to our workshop photographer Faison. All of the gorgeous images in this post were captured by her. She is incredibly talented and we are so thankful she joined us for the day to photograph our special day.
Also a special thank you is in order for our friends Stuart, Allie, Katie and Elly for all of their help and support. We could not have pulled this workshop off without you.
For those of you that attended our event, THANK YOU. Thank you for spending your afternoon with us and supporting our workshop. We truly hope you learned a lot and are putting into practice all that we taught you and that you are starting to see some growth from all your hard work.
For those of you that didn't get to attend. Don't be sad just yet. We have already been asked by so many of you when our next workshop will be. While we don't have answers or know exactly what things will look like, we do know that this is only the beginning and that the best is yet to come!
Happy Pinning friends!