This past weekend the husband and I did something we have needed to do for a long time.
We had a garage sale.
I absolutely loathe getting ready for a garage sale, but once we are done?? Well, I have less clutter and more money in my pocket and it is a total win, win. This past weekend we had quite the successful garage sale. In fact we started at 8 am and by 10 am we had 3 items left. We packed up and put the 3 items on the curb and within the hour they were gone as well. It was so rewarding to be done with all the extra stuff.
Now that it's over, I have caught the cleaning bug. If you know me in real life, you know that I am not a "messy" person. If you have ever been to my house then you know I do not like clutter. I despise things being on my counters and I don't do knick knacks.
My problem though is that while I like things picked up and don't consider myself messy, I am not really a clean person either. Confused? Yeah, me too. My problem is all the big stuff….. the dust on the fans and the baseboards? Yeah….let's not talk about that shall we. My floors are rarely mopped. Vacuumed yes, but really deep cleaned? Not so much. The playroom is always picked up but inside the bins and toy boxes are remnants of fruit snack wrappers and other random "treasures" my kids have acquired.
So what's a girl to do when she wants to get organized and get some spring cleaning under her belt but is also a little lazy?
Pinterest. Duh.
I may be lazy,  but thankfully these awesome ladies are not. Here is a little roundup of my Spring Cleaning inspiration. If you need a little motivation to get the cleaning started then these are some MUST READS.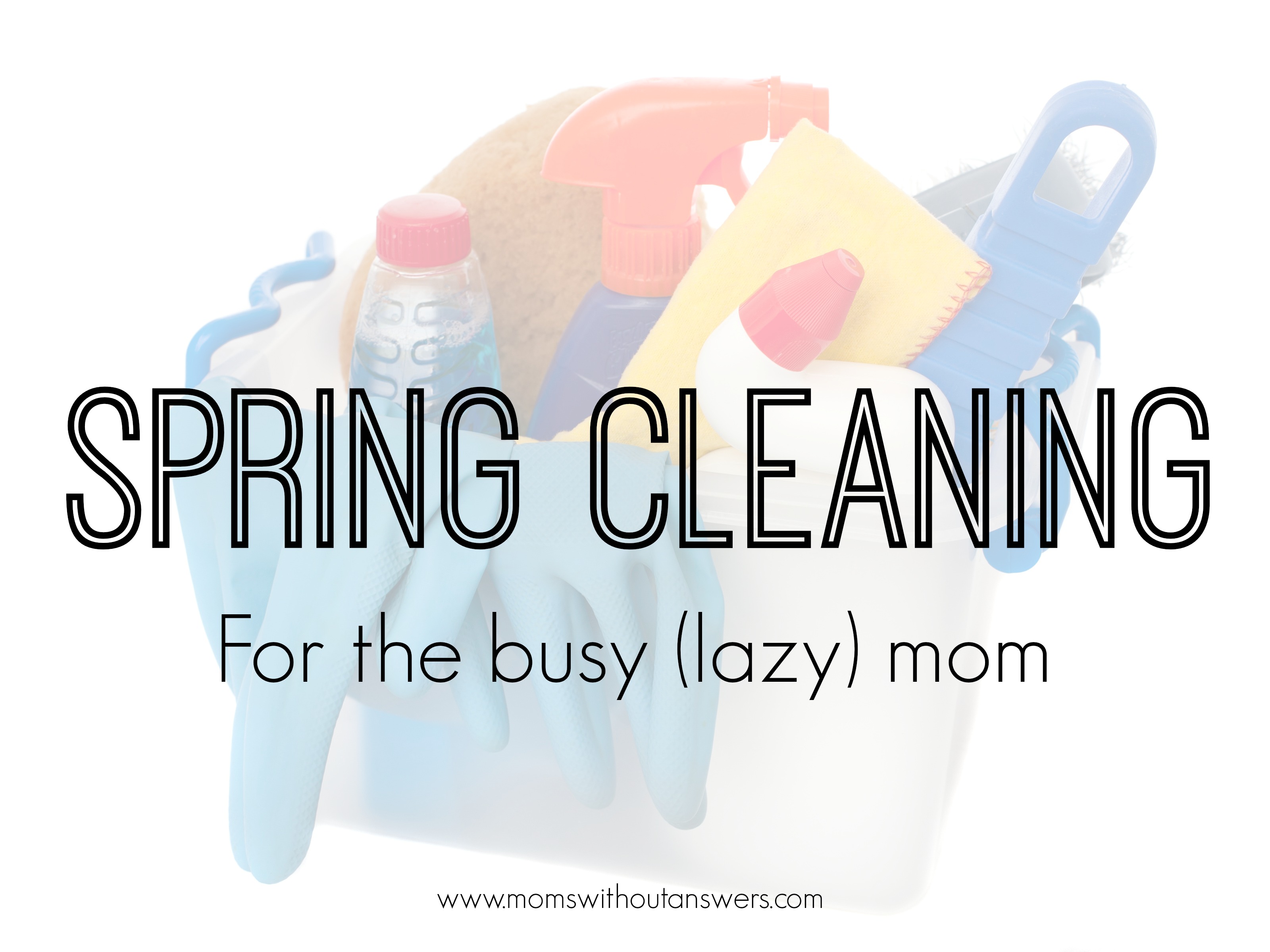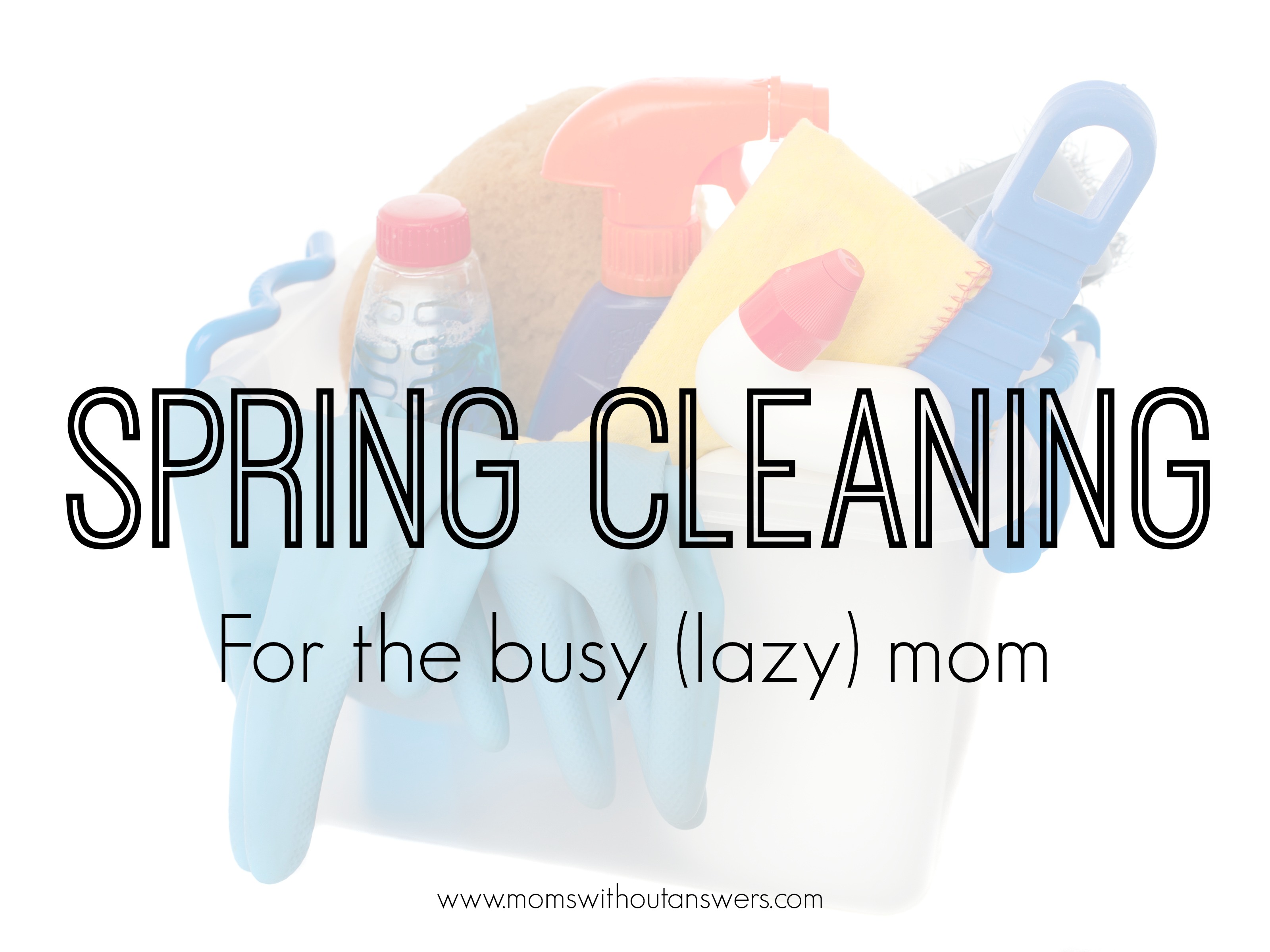 4 Weeks To A More Organized Home – The Money Saving Mom is always one of my faves. These posts of hers are a few years old, but they are still amazing and completely make the cleaning achievable. She broke it down by assignments daily for a month and I think one thing a day is totally attainable for a busy mom.
Fridge Organization – A Bowl Full Of Lemons fridge organization is my dream! If I could have a fridge like hers I would be one happy mama. We have a very old fridge and storage is a big issue for us, but we desperately need to try and organize and make use of the space we do have so we will be putting some of these helpful tips into practice.
How To Spring Clean Like The Pros – Bless Jenni from Sweet Pennies From Heaven for putting this together. It is so easy and really breaks it down into steps to not overwhelm you. It is perfect for mamas to take it room by room, step by step and get your house back in tip top shape.
5 Steps to Deep Clean Your Closet – Christine from I Dream of Clean posted this amazing article on Easy Closets that is an absolute must read. I feel like as mamas, we hold on to a lot of items that no longer fit and that take up valuable real estate in our closets. Even my husband is guilty….he had at one point like 15 Fraternity Shirts about grabbing a date. Uh, no date grabbing for you babe, sorry. Christine's tips will have your closet and your whole wardrobe refreshed in no time.
What are your Spring Cleaning musts? Do you try and tackle it all in a weekend or do you spread it out over the month and tackle one thing one day at a time?