Happy Friday Momma friends! We hope this week has treated you well. Early this week, Michelle posted some much needed How-to on Concealing the Bags Under Your Eyes.  We shared the post far and wide and our favorite response of all was from you all asking for a different post, a post still about bags nonetheless but instead of eye bags you want to hear about DIAPER BAGS!
You ask our friends and you shall receive!
As you can imagine, with our gaggle of children we have gone through our fair share of diaper bags and have definitely formed opinions on them. We also polled you our internet friends as well as our in real life friends to see what bags they HAVE to share with you that you HAVE to have like now.
So, here it is……our Top 6 Diaper Bags from REAL Moms!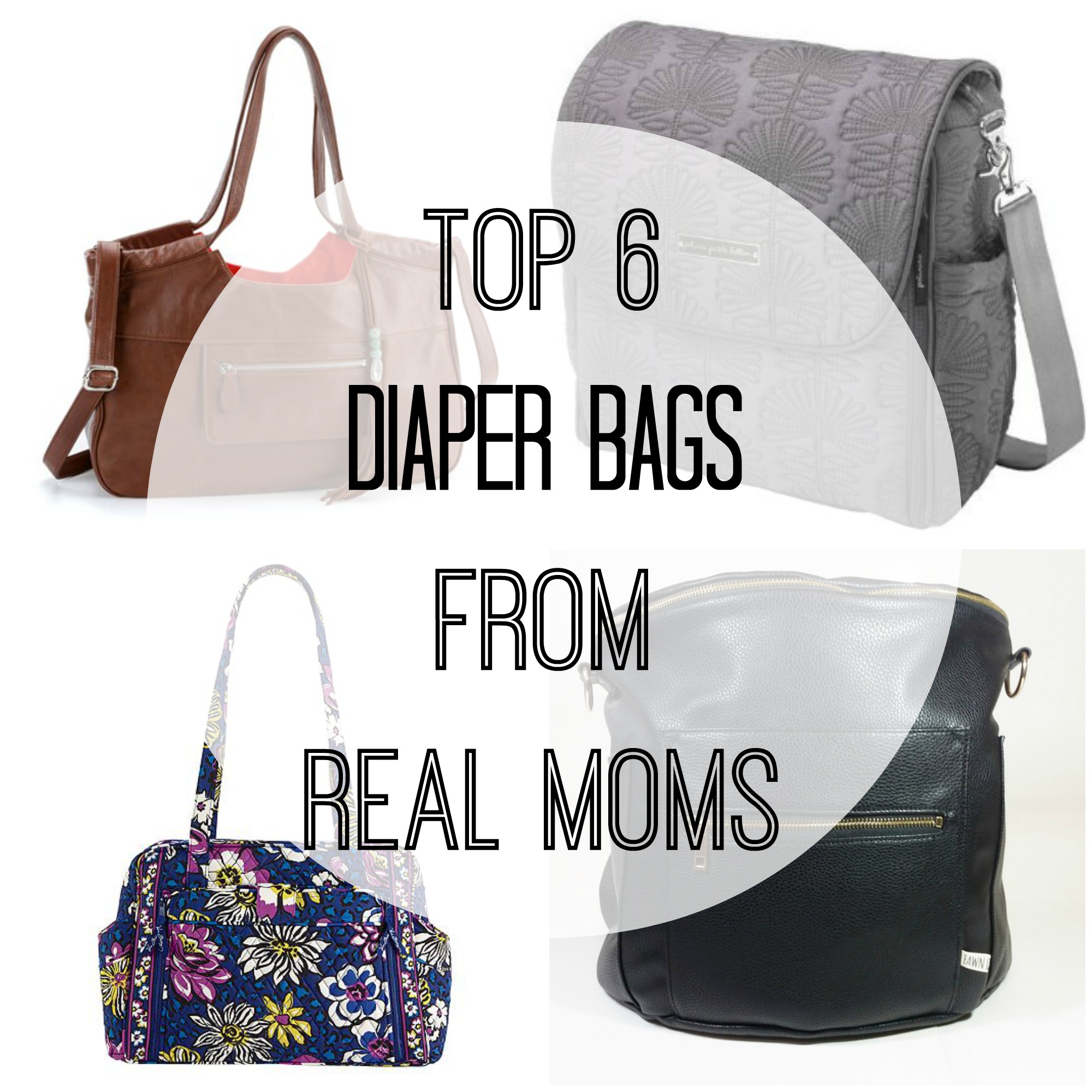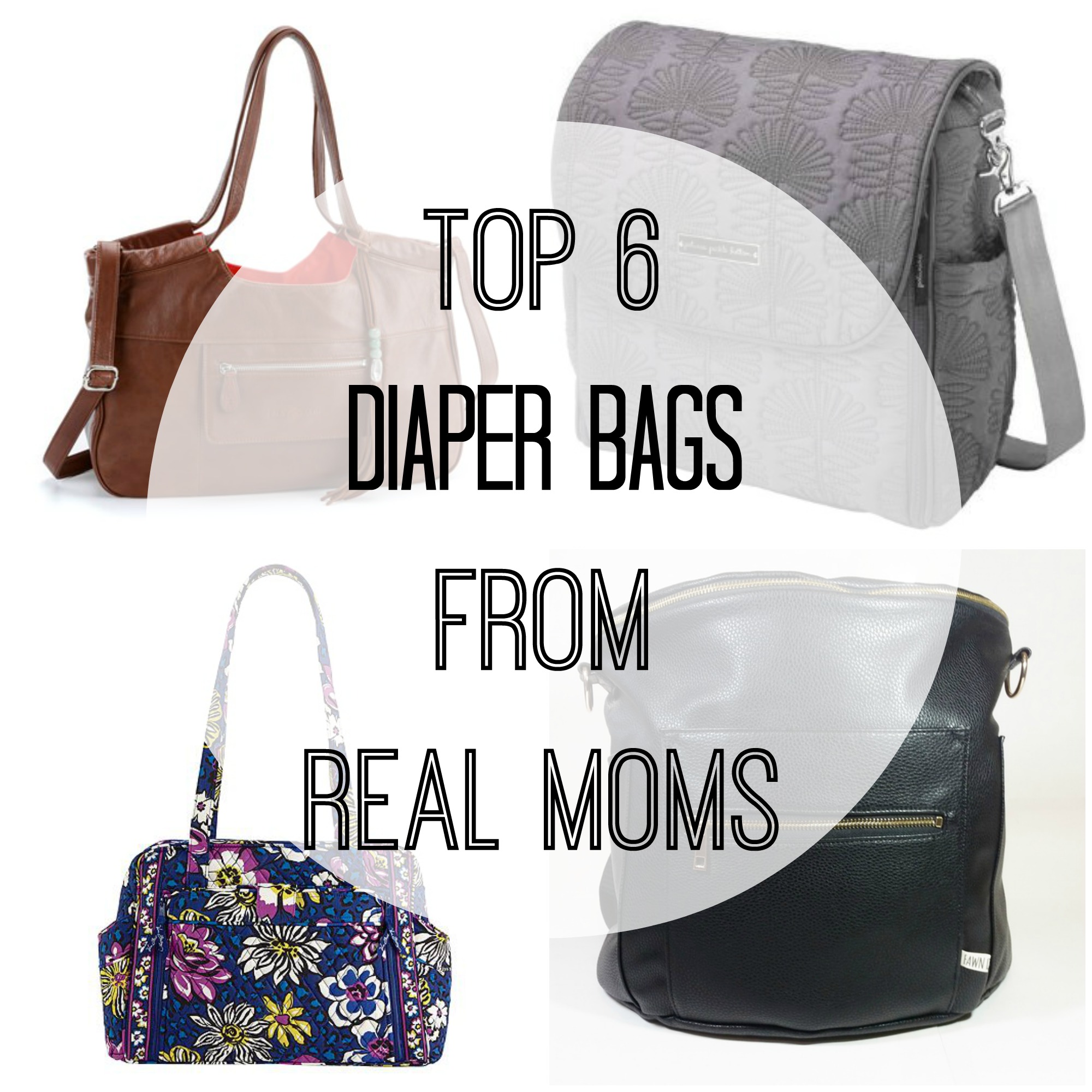 1. Petunia Pickle Bottom Boxy Backpack
Petunia Pickle Bottom don't you just love that cute name! When I had my second daughter this was my must have bag and man am I glad I bought it. What I love most about this bag is that it can easily switch from a cross body to over the shoulder to a back pack. Yep, that's right a backpack. These super cute bags are very spacious inside, they come with a zip out changing pad and LOTS of pockets. This is a great bag from newborn to toddler. My only fall back with this bag is that if you have multiple children you may need a bit bigger of a bag when your youngest is teenie tiny. Once they reach a stage when life does not require so much "stuff" this bag is perfection! And please, check out the patterns they have going on right now. I am obsessed with the Central Park North Stop fabric!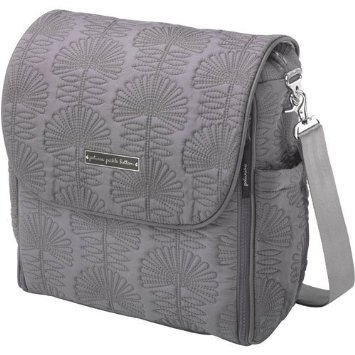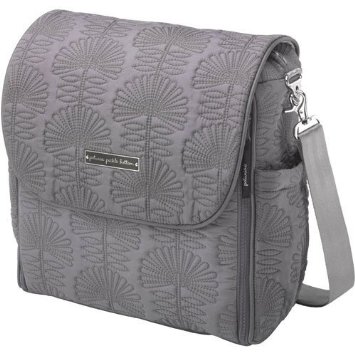 2. Vera Bradley Make a Change Baby Bag
I have not personally used this bag but I have several friends who swear by it. What I hear all of my Vera Bradley friends raving about the most is that you can literally fit everything and the kitchen sink in this bag. Whether you are talking to a mom with 1 baby or 3 babies they all love this bag. The Make a Change Baby Bag comes in several prints like all of Vera's awesomeness does and is super spacious. This bag is perfect for the newborn stage. You know, the stage where EVERYTHING and 5 million changes of clothes is needed. And, it's cute!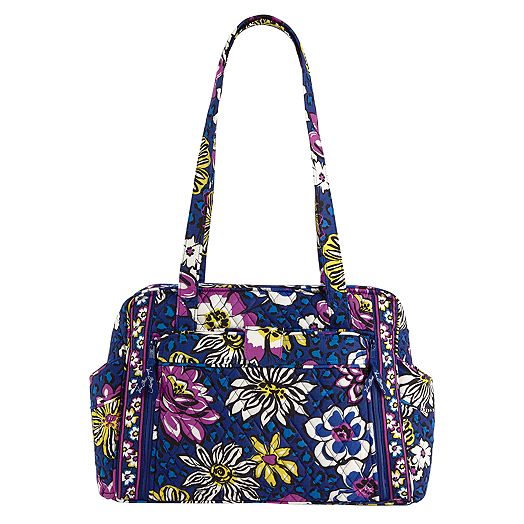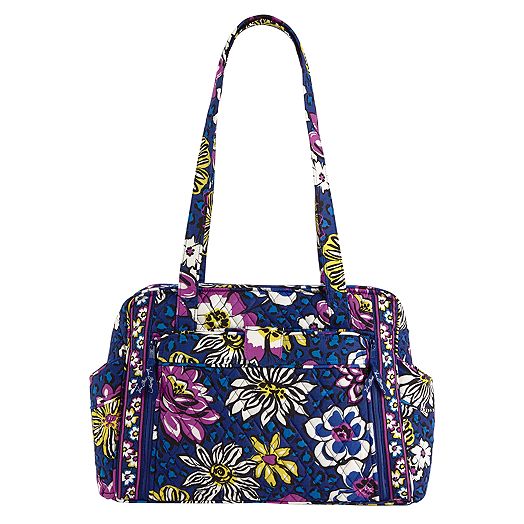 You guys….our friend Sarah from Pretty Providence has this Doe Bag and shut it down it is amazing! This faux leather bag has been hand crafted by it's designer Jenny who's desire was to create a bag that was not only stylish but functional. What we love most about this bag is that the style of it is not just mom friendly but it is just masculine enough that dad's will be good with carrying it too. And…it's a backpack!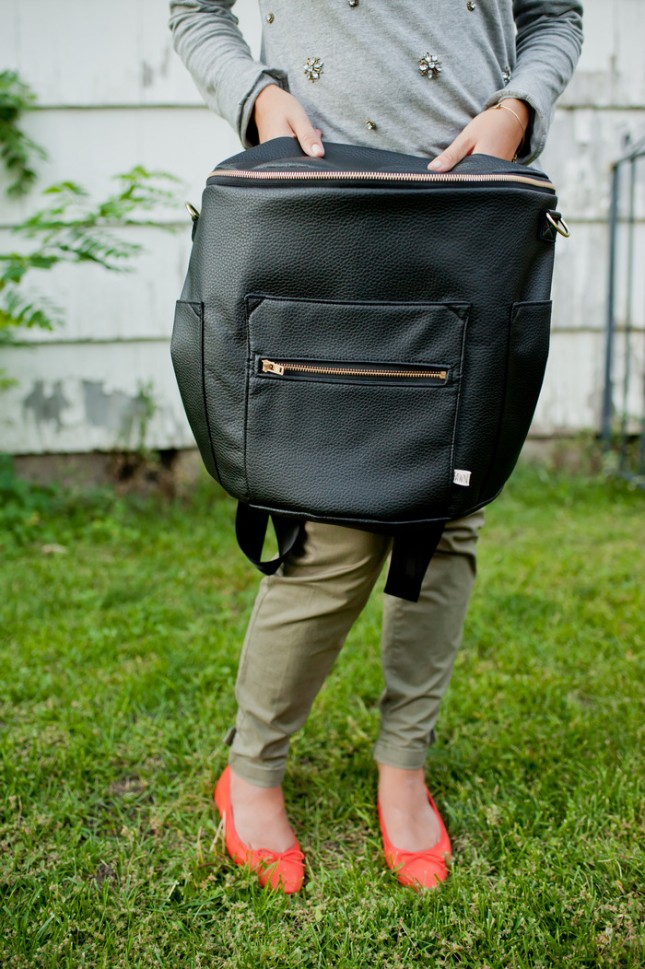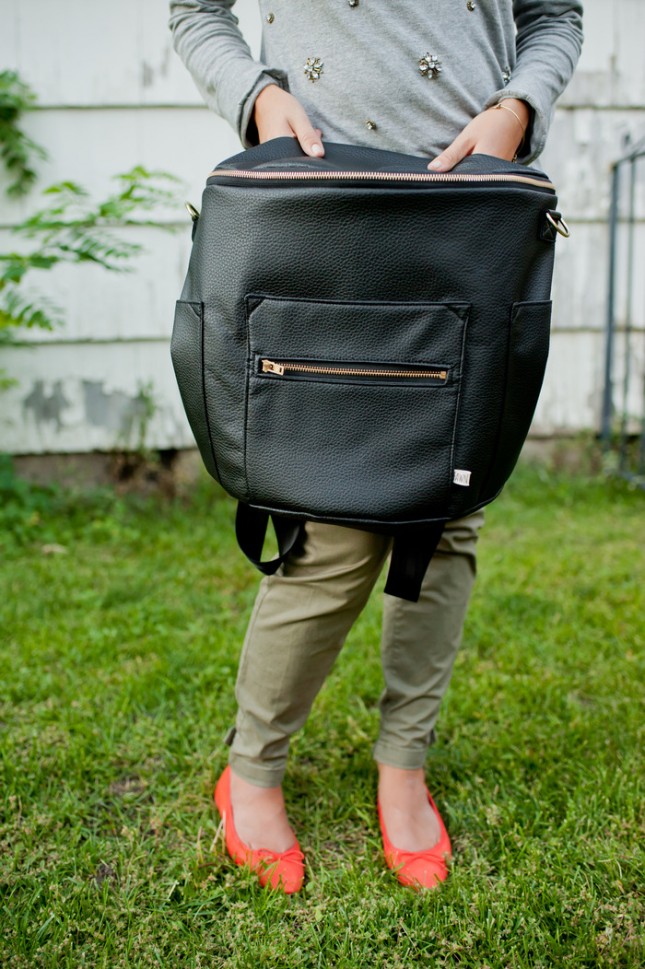 4. Thirty One Explorista Crossbody
I am super pumped to share this bag with you as well because….it was suggested by one of you, our readers! Holla! Y'all this bag has a crossbody strap that is removable and you can easily attach it to a stroller or a shopping cart. For me, this is huge. I cannot tell you how many times I have been left fumbling trying to get my bag hung so it's not falling all over the place. For this one feature alone, this bag is a win for me. This particular bag comes in 2 color options but like all Thirty One products they are super easy to clean and wipe down.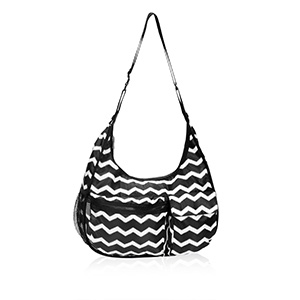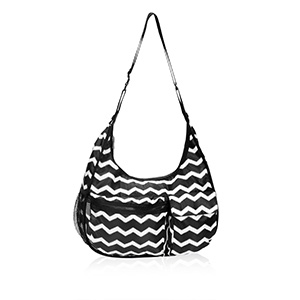 5. Pottery Barn Kids Large Backpack
This Backpack right here is a favorite of mine and Michelle's and it is exactly what we both now carry. If you do not have a Pottery Barn Backpack for your kids I promise you it is WELL worth the money. What I love about the Large Backpack is that it is big enough for you to carry everything you need once your kids have reached more of a toddler stage. When my middle daughter was about 18 months we got our first backpack and it has been awesome. What I love most about this backpack is all of the pockets. At first glance you may not think you can fit everything you need but I promise, you can fit allofthethings! Oh and boy moms, please purchase this Marvel edition bag they have out. So stinkin cute!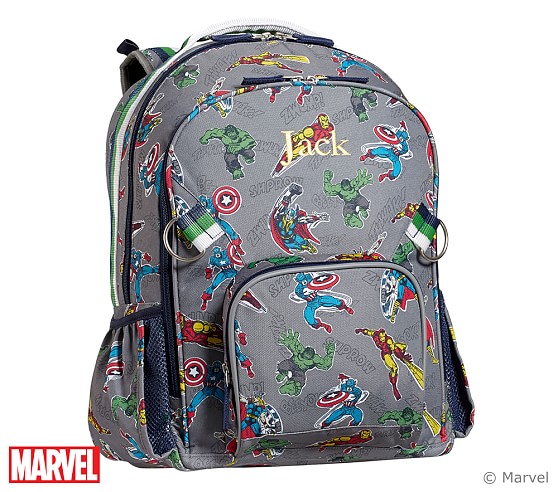 I would just like to let you know that since finding this bag I now have a complete new obsession. And by obsession I mean that I do not have a need for a diaper bag but I have been justifying in my head for over 24 hours as to why I need one of these bags. Let me break it down for you. Hello, gorgeous! Just look at these beauties! The designer and mom behind Lily Jade Bags hit the ball out of the park. Ok…these bags are not only beautiful but they all come with a removable "baby bag" with all kinds of amazing pockets and such. The best part, when you remove the baby bag it is just an awesome handbag. Yep, told you, she thought of everything! Do not be surprised if you see me carting one of these gems around soon. And when I do get it, I will be showing off to all of you!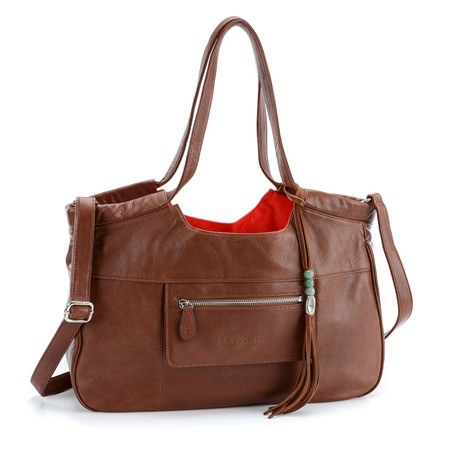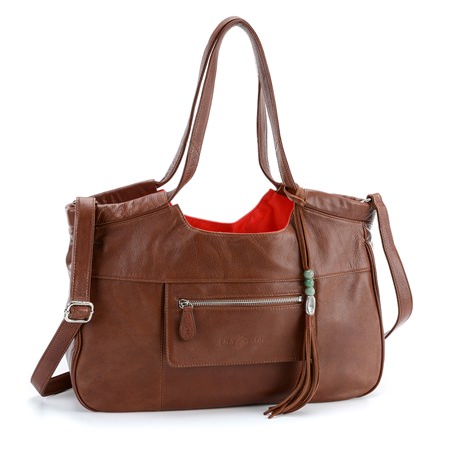 So there you have it, our Top 6 Diaper Bags from Real Moms for REAL Moms!
Now it's your turn again, tell us what your favorites are. What did we leave off? What features of your favorite bags did we not share? Comment below and help a momma out!