Teachers, what would we do without them?
Because we all know that you really cannot thank a teacher enough for all that they do, we Moms love to spoil them at any chance we can get.
But if you are like me, you struggle with what to give these important people in your kids lives.
So in keeping with the holiday season, here are 10 easy and creative Christmas gifts teachers will LOVE!
There are gifts for every teacher. From your main home room teacher to those your kids have just a few times a week. There are options for everyone!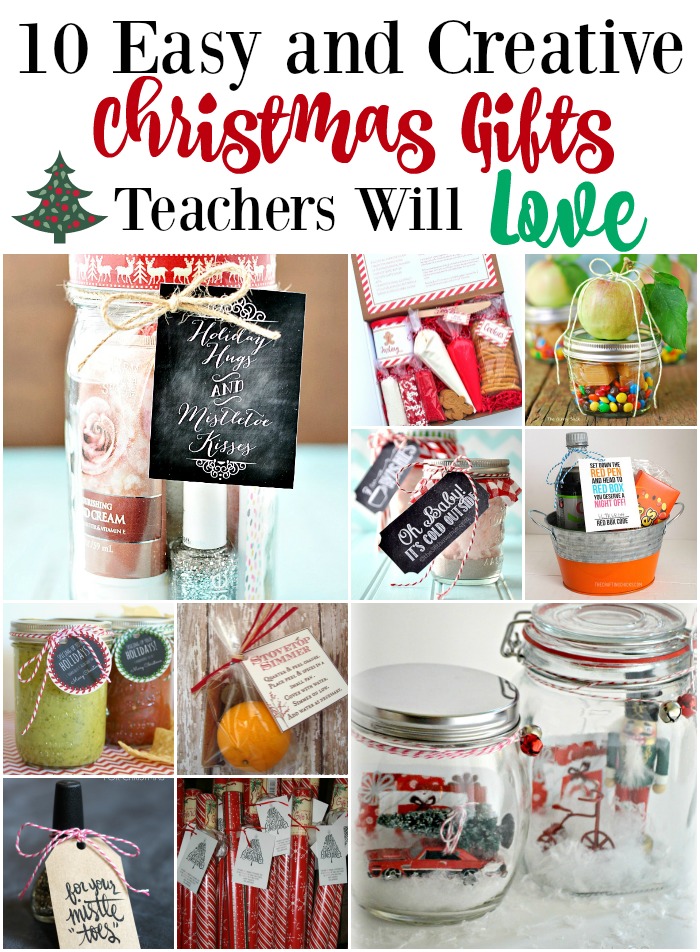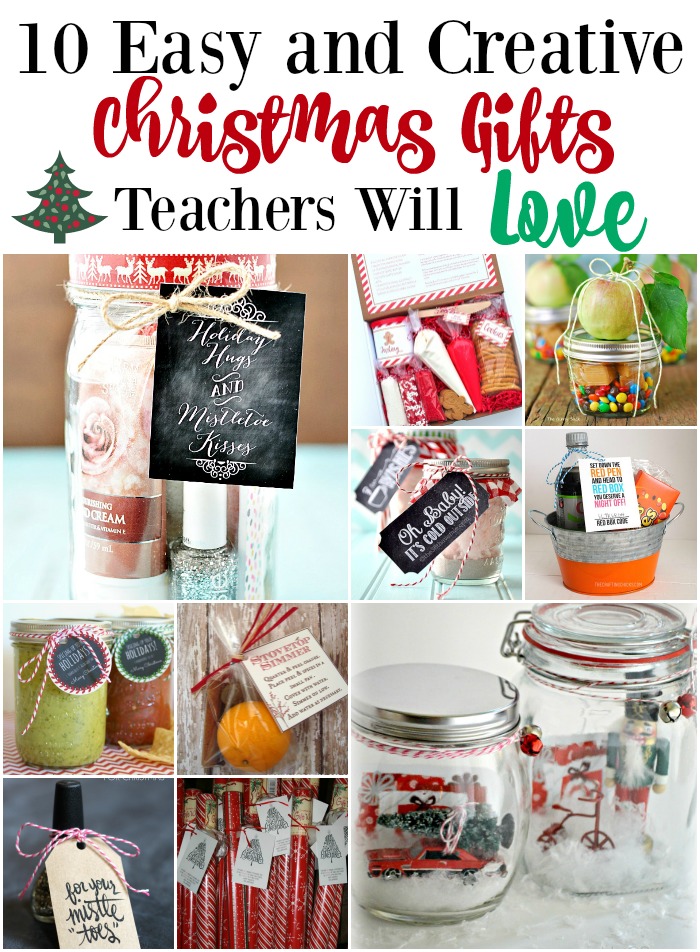 Pedicure in a Jar by Lil' Luna: This is such a cute way to allow a teacher to pamper themselves. You can add a favorite lotion or scrub along with a few wintery nail polishes and you are good to go! You can even add a gift certificate to nail salon as well!
Homemade Salsa Gift Basket by the Crafted Sparrow: This is one of Michelle's favorite gifts to give and it is always a hit! Find your favorite salsa recipe and add it to a gift basket. You can even add a margarita mix!
RedBox Teacher Appreciation Gift by Crafting Chicks: I love this idea! Did you know you can go to RedBox and buy coupon codes? Me either! Put together a movie night for your teacher and give her coupon codes to go pick out her own movie. Genius!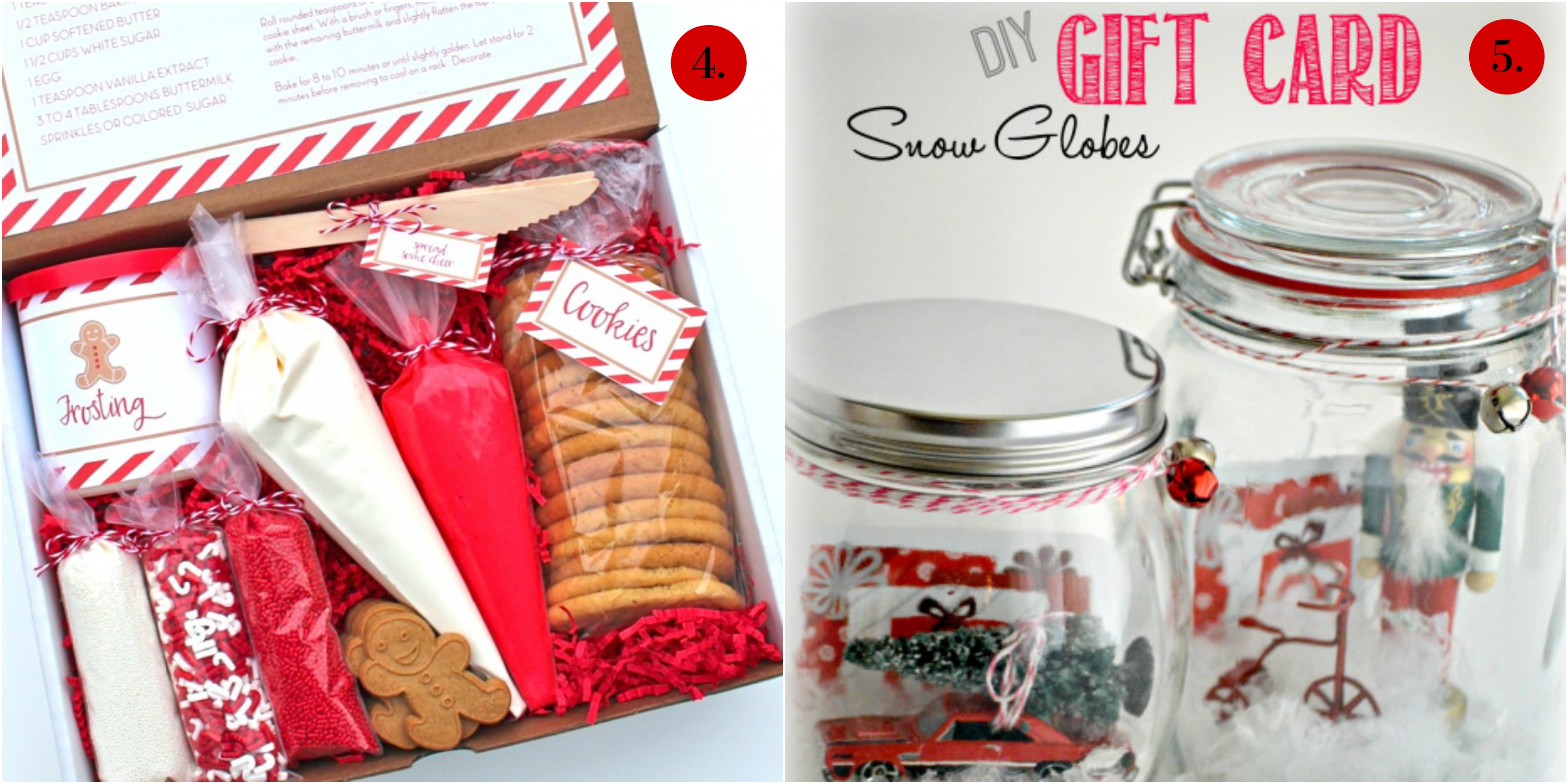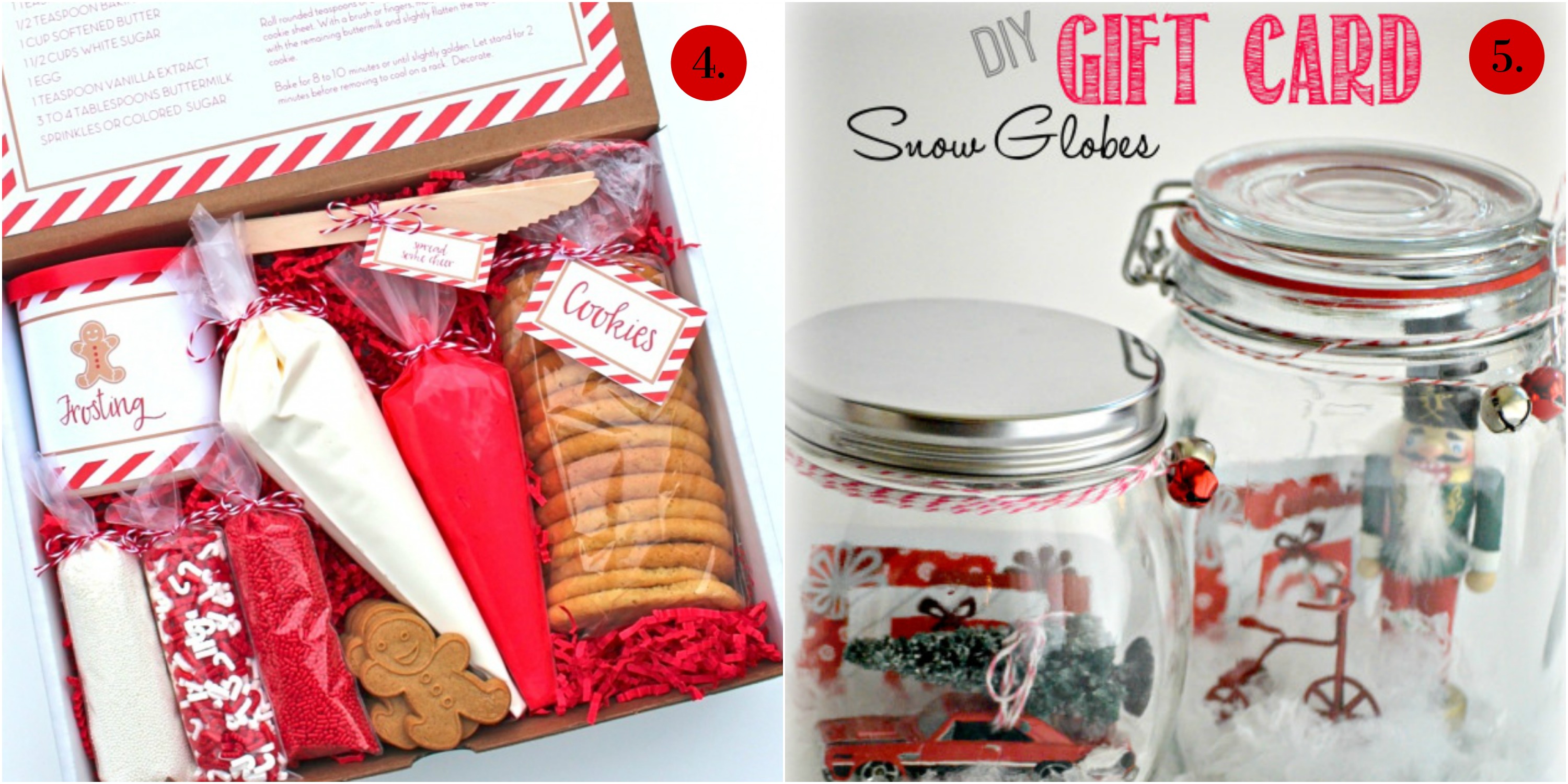 4. Christmas Cookie Kit by Bloom Design: Don't tell my kids teachers but I am stealing this idea this year! How cute is this. My kids love decorating cookies but it is so much work to get everything together. I love the idea of giving our teachers an activity they can do with their kids and grandkids without having to plan it. They do enough planning as it is!
5. Gift Card Snow Globe by Hip 2 Save: It is no secret that every teacher loves a gift card. I mean who doesn't? But how cute and thoughtful is this idea? I may do this for family members as well.


6. Holiday Stove Top Simmer by Shaken Together: How cute is this idea? This simmer could be great for teachers as well as neighbor gifts and even package toppers.
7. Mistle- "toes" by Persia Lou: This is a great idea for teachers you do not see everyday. You could do the pedicure in a jar for home room teachers and this little cutie for the other teachers. Cute theme and who doesn't love a cute nail polish?
8. Caramel Apply in a Jar by The Gunny Sack: This is such a fun idea. You attach the directions on creating your caramel apple and voila, gift ready to go! You can even find our your teachers favorite candy to add as the topper!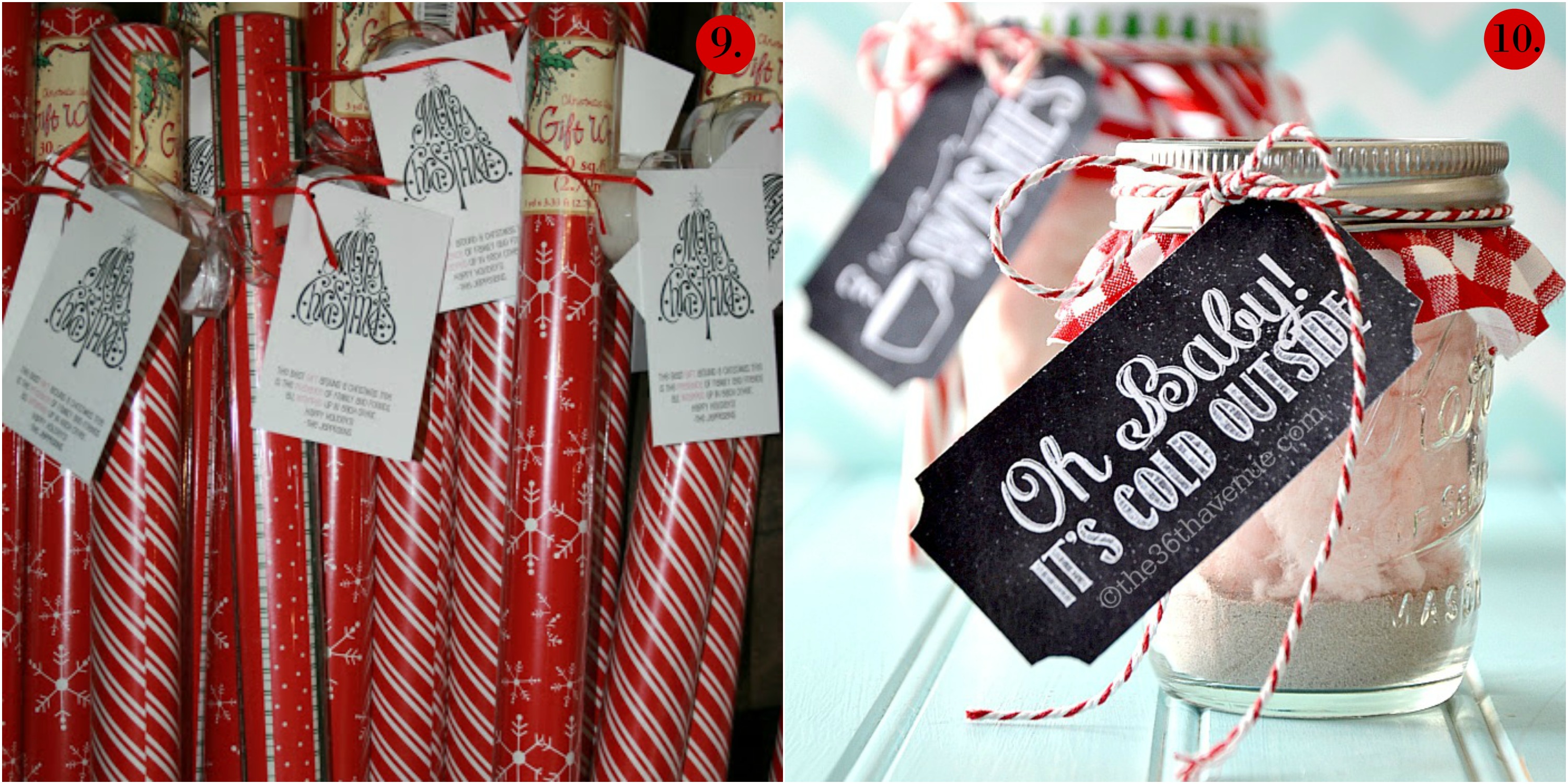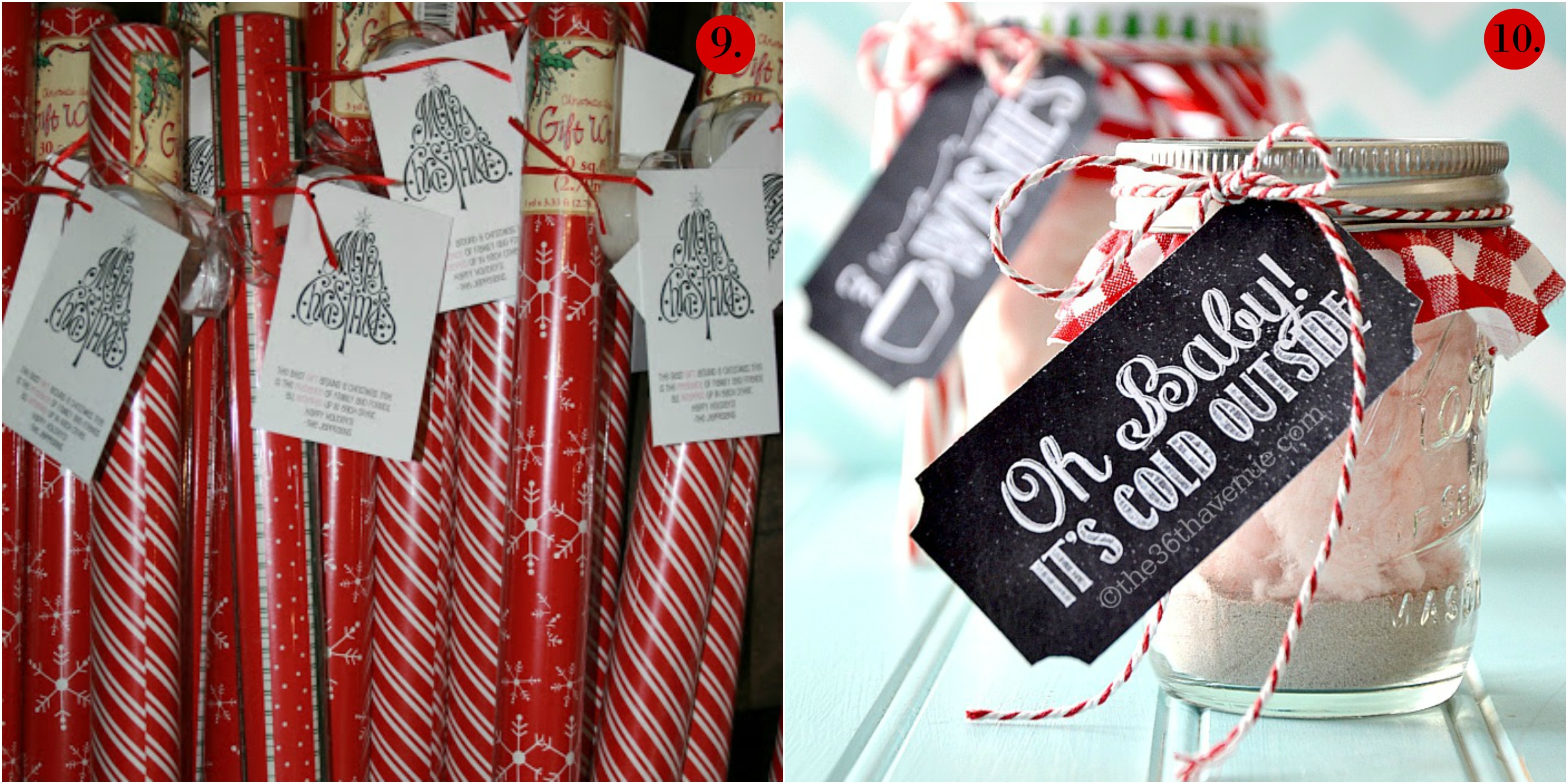 9. Gift Wrap and Tape by Creative Juices: I gave this gift to some of our teachers last year and they LOVED it. Find a classic wrapping paper, add tape and a cute card. Again, give something that makes their life easier.
10. Peppermint Hot Chocolate by The 36th Avenue: Hot chocolate in a jar and add peppermint, yes please! This DIY gift is cute, cheap and great for teachers and administration. Another great idea!
Be looking on Instagram to see what teacher gift ideas we decide on this year! Is there anything we left out?