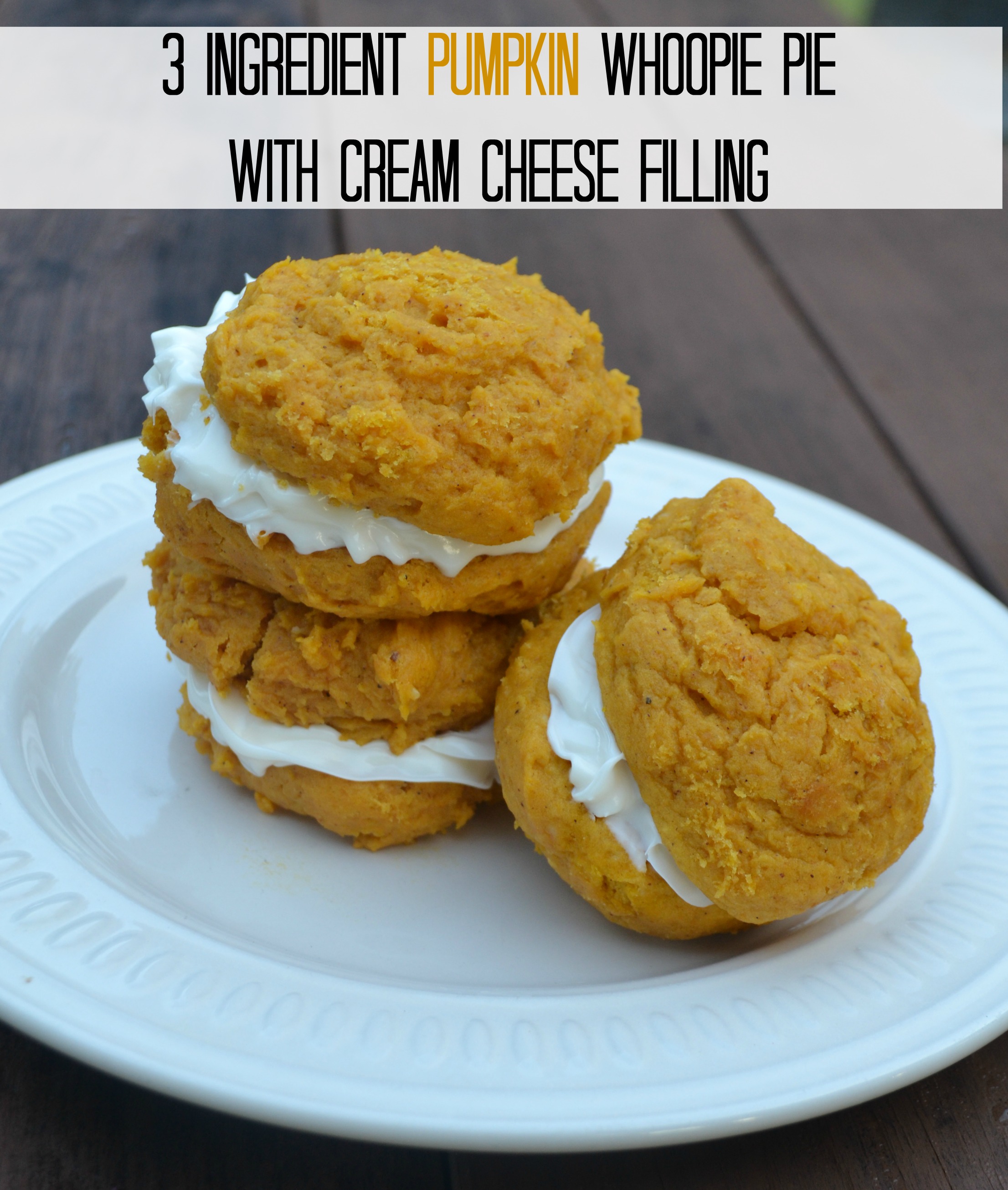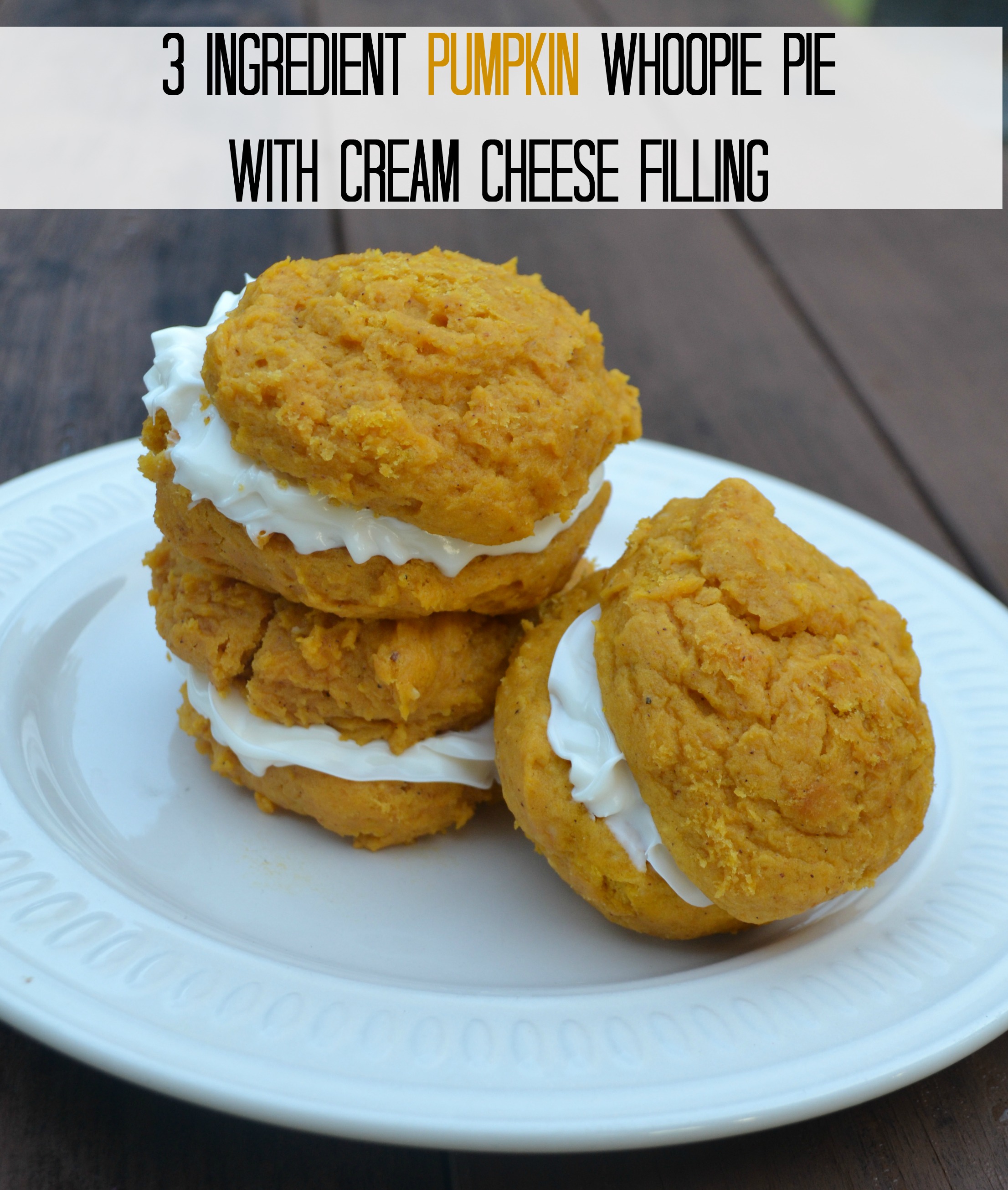 As you know by now, Michelle and I both have an obsession with Pumpkin. Give us all of the Pumpkin! One pumpkin must have that I am not a huge fan of though….the pumpkin pie. I know, I know, it is almost sinful for me to even say that. I think it's a texture thing.
So, in order to get my pumpkin into Thanksgiving this year I came up with a super delicious pumpkin recipe that I will be making for everyone (i.e. ME) this year. This 3 Ingredient Pumpkin Whoopie Pie with Cream Cheese Filling is ridiculously easy, delicious and easy to make ahead of time.
Also, my kids loved them and already ate the entire first batch.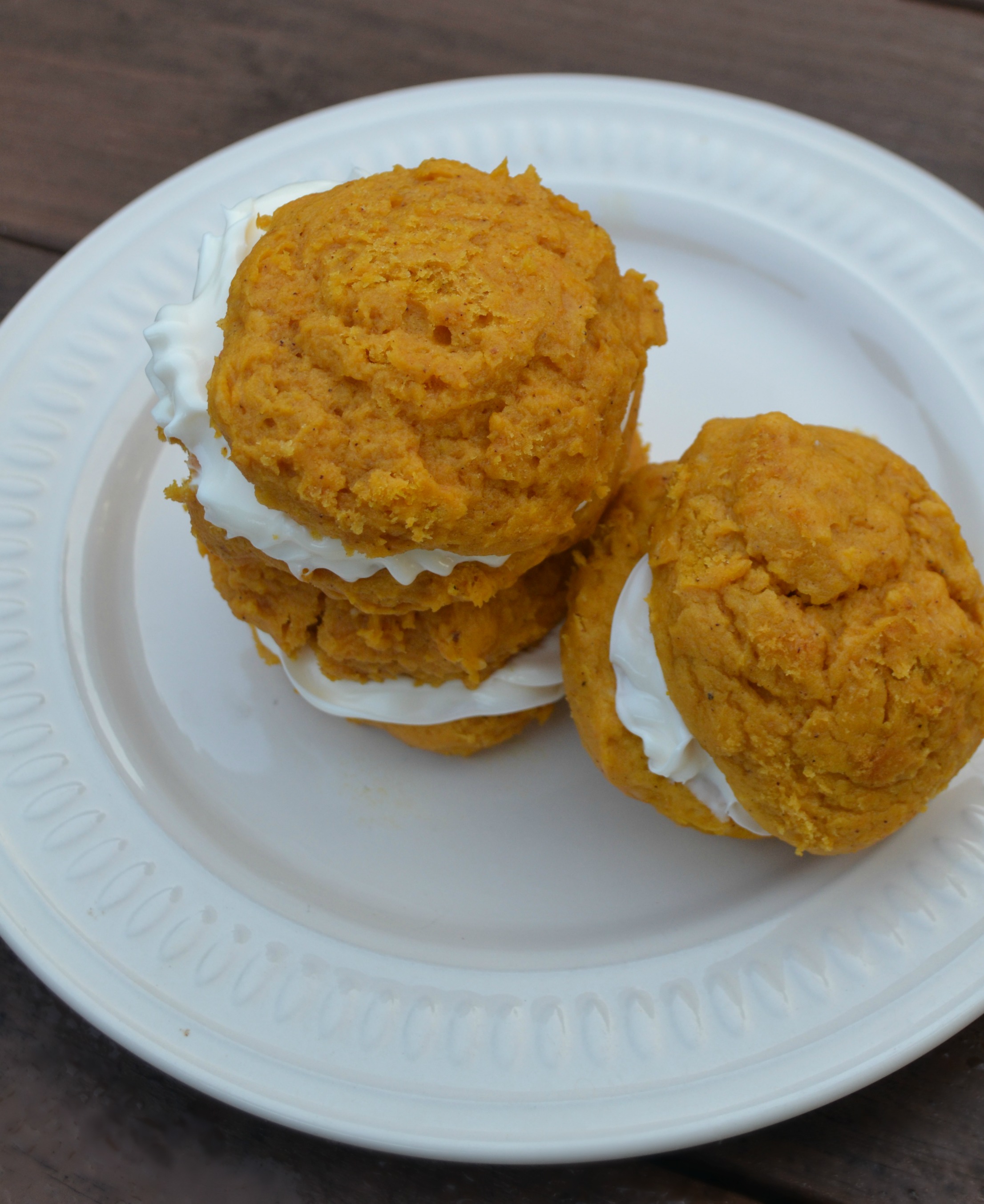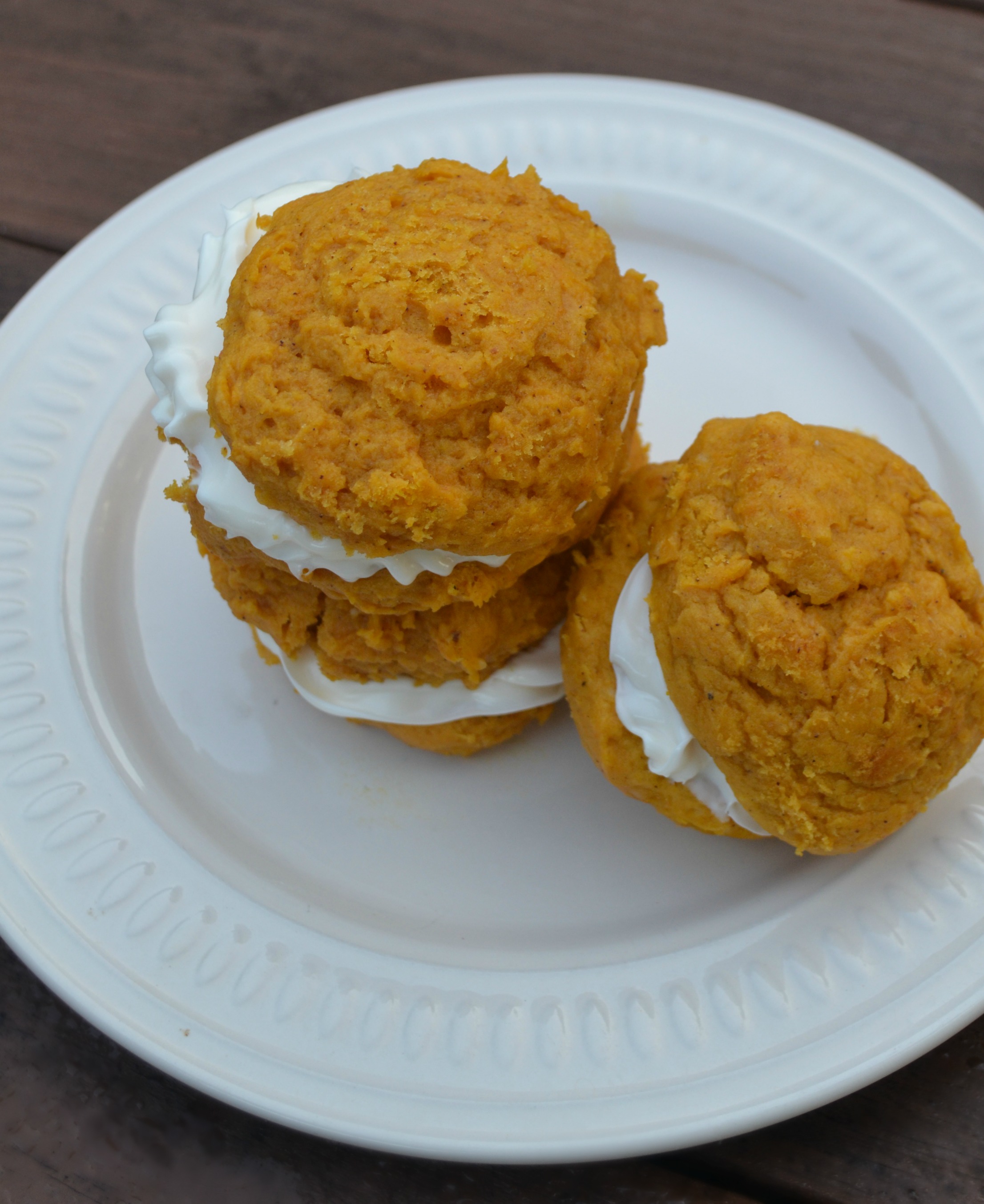 3 Ingredient Pumpkin Whoopie Pie with Cream Cheese Filling
Ingredients
Cookies
1

box Spice Cake

1

can Pumpkin Puree

1/4

cup

Oil
Filling
Favorite Cream Cheese Icing
Instructions
Preheat oven to 350 degrees. In a large bowl combine cake mix, pumpkin puree, and oil. Mix until well combined. Cover a cookie sheet with parchment paper and place tablespoon size dollops of cookie mixture onto sheet. Place in oven and bake for 15 min. Remove and let cool. Once cool, layer a generous amount of cream cheese icing on one cookie then sandwich with another cookie. Now eat and enjoy!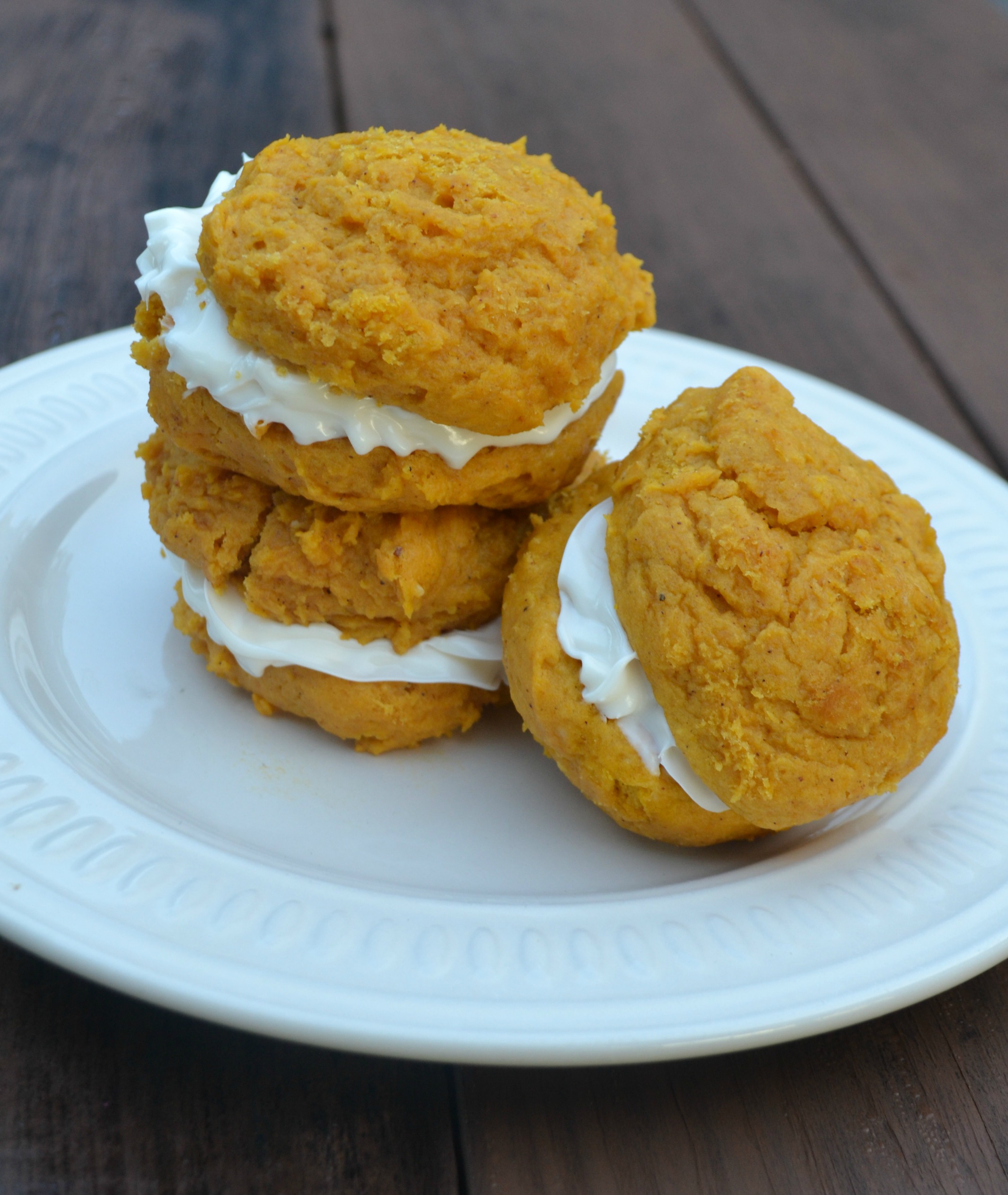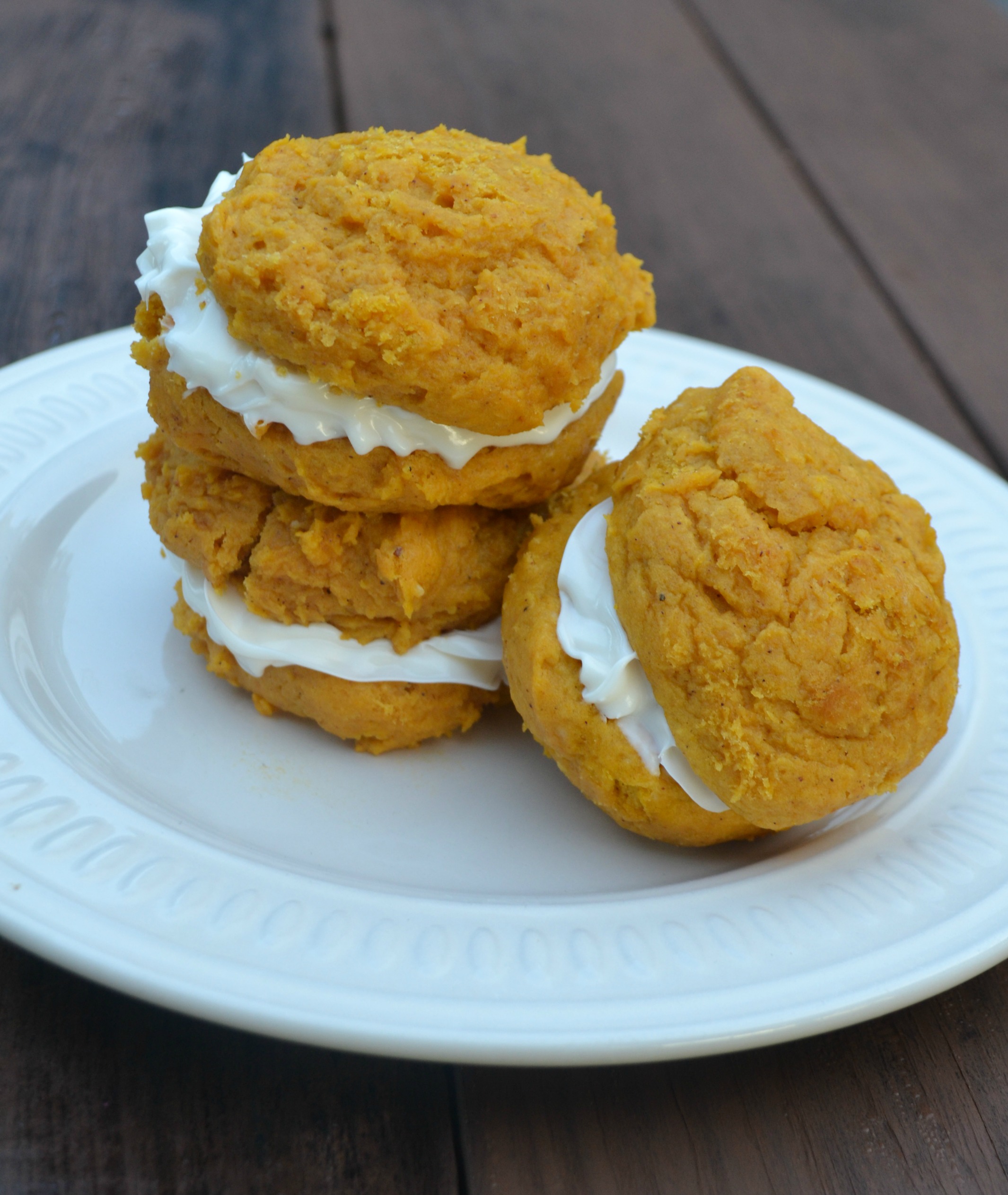 You will not regret making this one!
If you are looking for more Thanksgiving recipe hits, you should also check out The World's Best Roasted Broccoli and Brussels Sprouts, Crockpot Pumpkin Bread Pudding and our Bacon and Brown Sugar Green Beans!