Happy Monday friends! We specialize in being overly honest with you guys around here and today we are coming clean and filling you in on 3 Things Nobody Tells you After Birthing a Baby.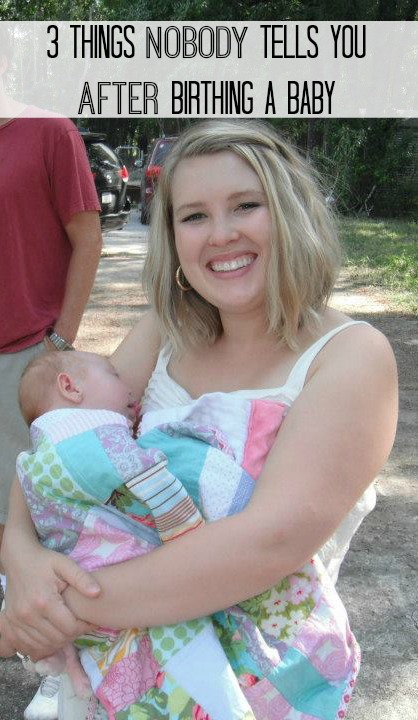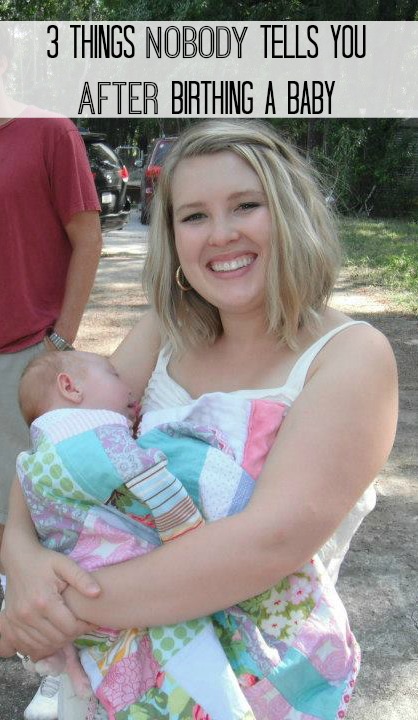 We spend so much time as expecting moms preparing for our babies and talking about what to expect with our little ones that some very important details to what ACTUALLY happens after child birth get pushed aside.
But, thanks to this video and Poise you will now be prepared. You can thank us later!
Now, let's recap that count down…
3. Yep, it is true. Unless you are a unicorn you will still look like you are 5 months pregnant after you have the baby. Just work it Moms! Pull those maternity jeans back on, wear a flowy top and rock that new bod.
Side note: Prepare yourself for NOTHING to actually go back to wear it came from.
2. The eating doesn't stop. Hormones are crazy and raging, babies have to be fed and you are sleep deprived, let the eating commence! All citizens beware, a breastfeeding Mama will cut you for a burger. You have been warned.
3. LBL: we are talking Light Bladder Leakage. It's a real thing my friends and one that we must talk about. It happens, we all wet our pants every once in a while. Well, at least we know Michelle does.
You have to check out the awesomeness that is Poise Thin Shaped Pads. These beauties are not only going to protect you but they are so thin and easy to throw in your purse that you won't feel like you are wearing a pad. Talk about a win, win. No more pee in the pants and you feel comfortable!
So, what do you do with all of your extra pads you have lying around? Don't waste it, #RecycleYourPeriodPad and make some crafts!
You never knew pads could have so many uses did you?
You can use them as coasters……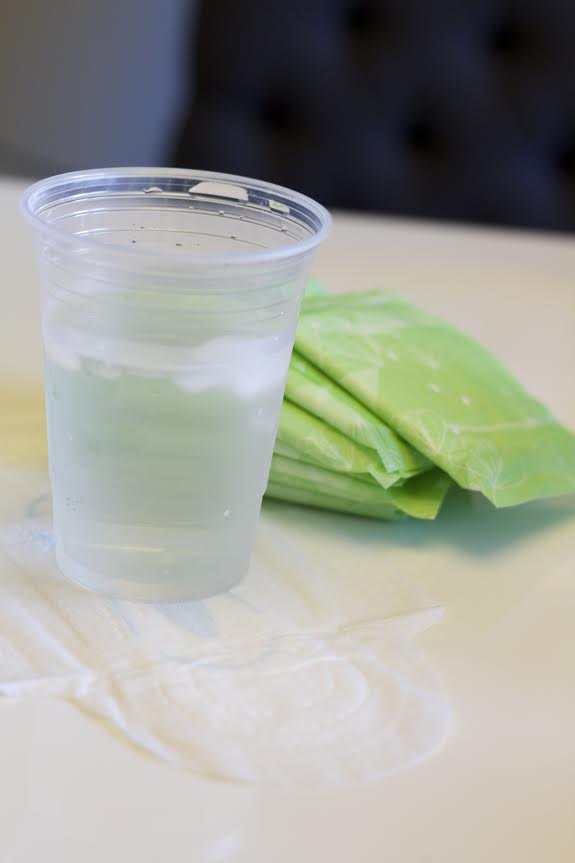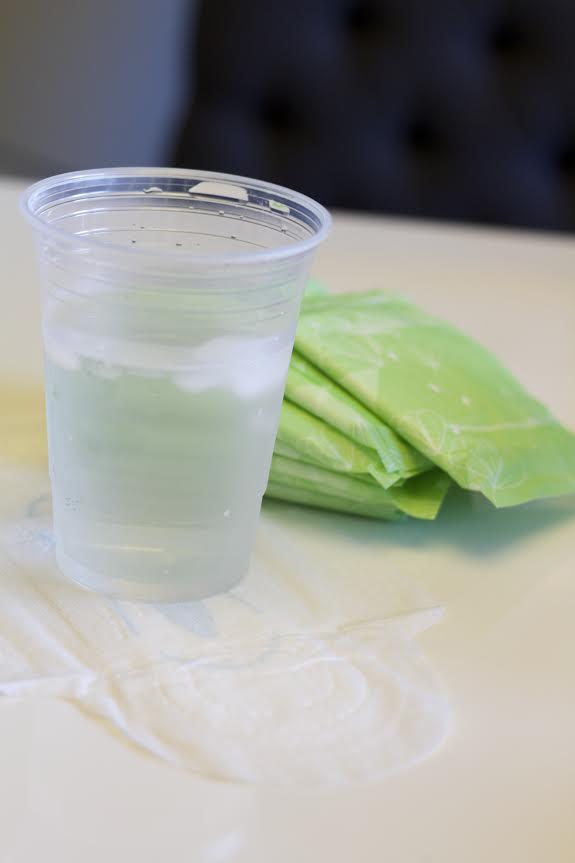 Don't let your nice counter top or end table get ruined with water rings, just whip open a nice pad slap that sucker down and you have yourself a DIY coaster! Talk about useful!
You can use them for party decor….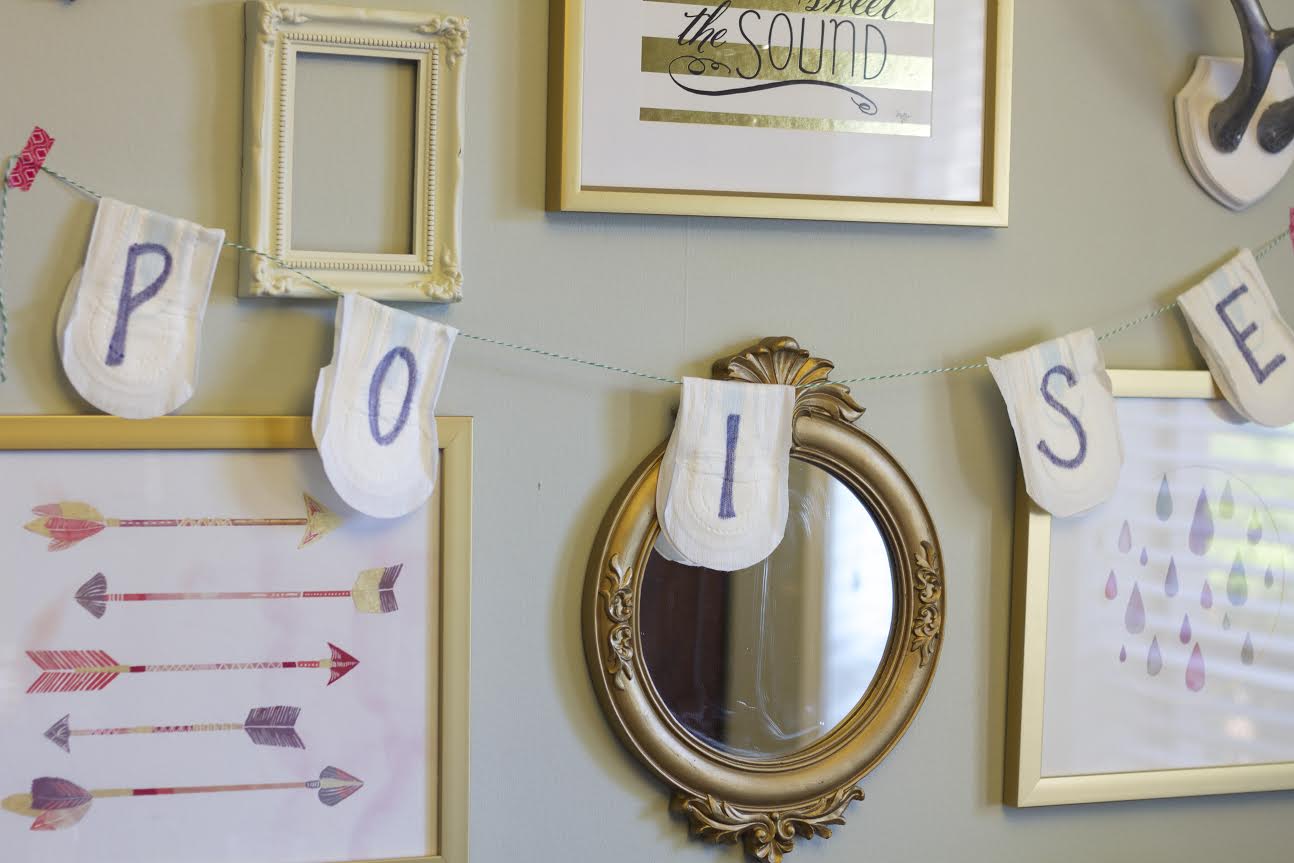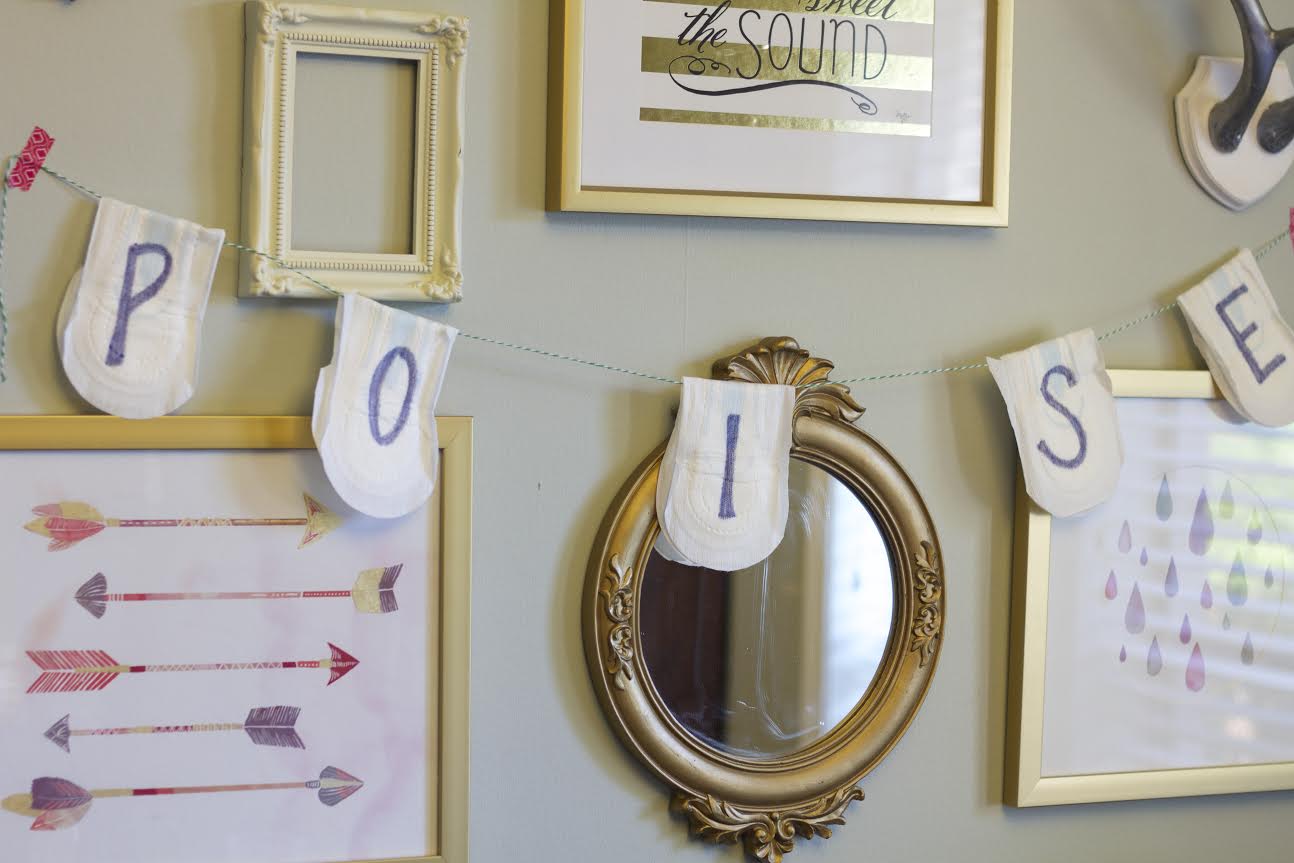 A nice DIY bunting is all the rage at parties these days so why not #RecycleYourPeriodPad and create your own. Just simple fold your pad in half over your string and make sure both sides stick together. Once you have all your pads on use a permanent marker to write out your bunting message. Of course we had to give a shout out to our new BFF Poise!
And last but certainly not least, you can create beautiful "fabric" flowers….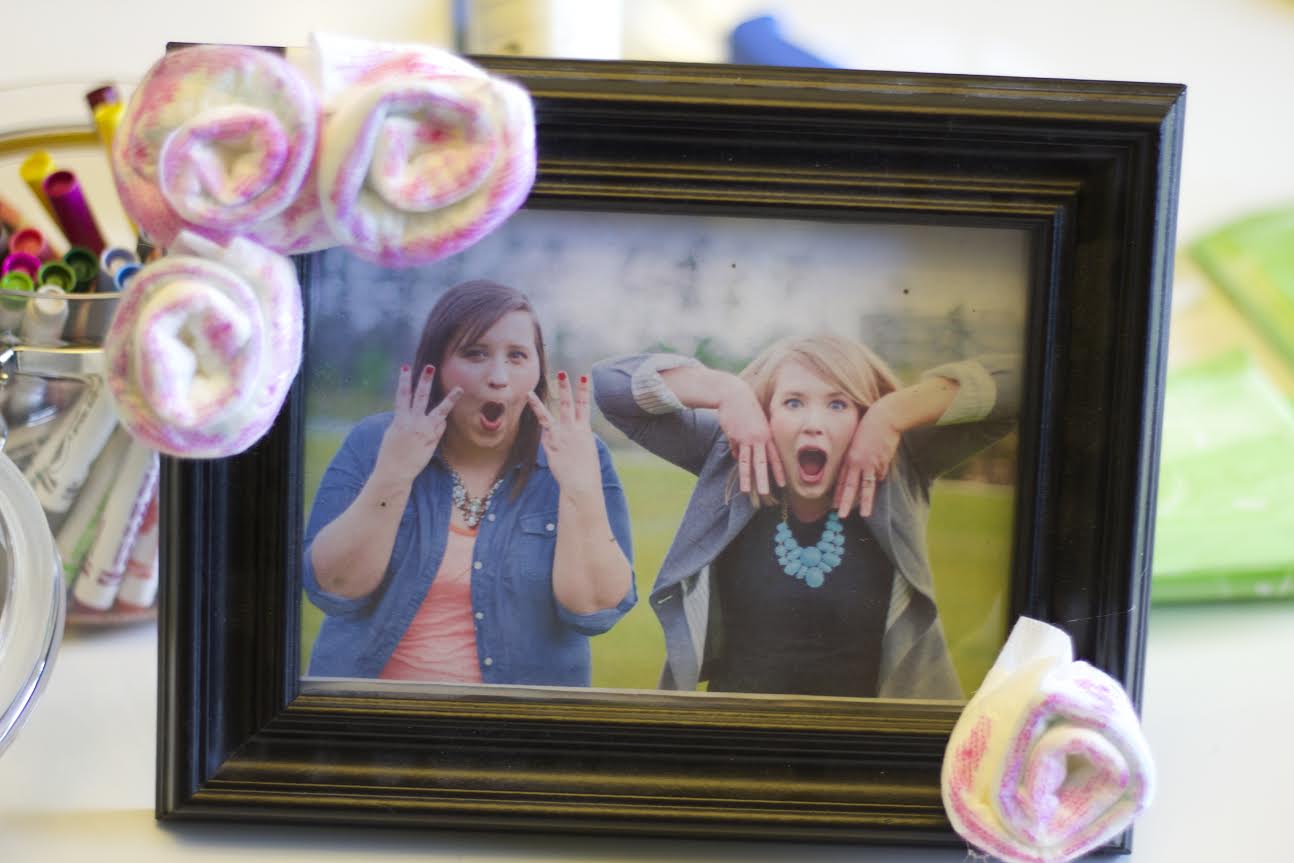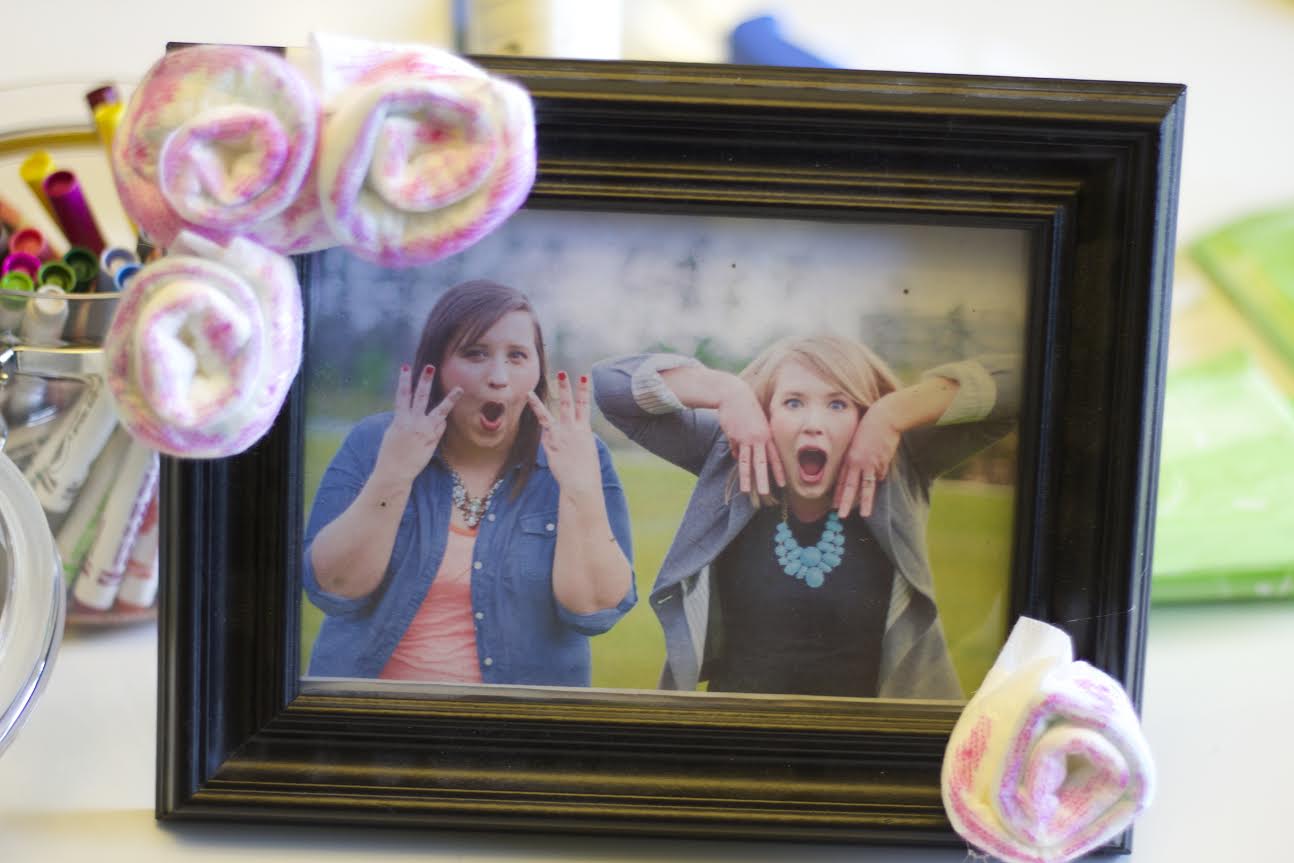 You guys, just look at these beauties. These pad rosettes take this frame from a zero to wowza in no time!
To create your own, just fold your pad in half long ways and stick each side together. Now, start rolling your pad to create a "flower" shape and add a drop of hot glue where needed. Once you have your flower shape use a colored marker of your choice to color the top of the flower. Lastly, arrange on your frame and hot glue where you choose.
You can use these flowers on almost anything! You could put them on headbands, you could make a nice necklace out of them or even wear them as a broach! The options are endless!
Alright now, in all seriousness LBL is real and it is a struggle we moms deal with on a regular basis. Don't be embarrassed, let's embrace it!
The Poise Thin Shaped Pads truly are amazing and we definitely recommend you check them out. You can even get a cute little sample kit here so you can give them a test run.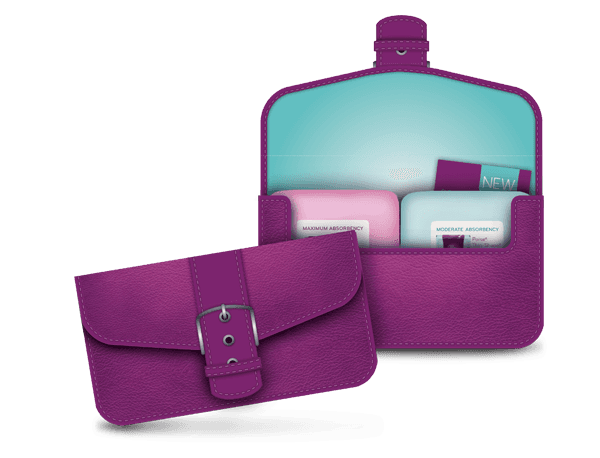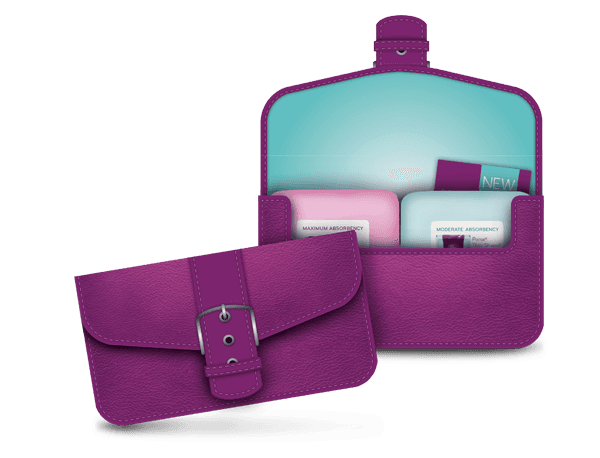 Ok Moms, now it's time for you to show us how you will #RecycleYourPeriodPad! Get creative and make some awesomeness.