We have a huge treat for you guys today! Our friends at Modernize are taking over the blog to share with you some super fun Ikea Hacks and Ideas to Transform Your Kids Room.
What is Modernize you ask?
Modernize
is a space where you can go to get inspired, see what's possible, and connect with a professional who will make your dream home a reality.
You guys, if you are looking to do any redecorating in your home, you have to check them out!
Ok, now to the goodnesss, Ikea goodness that is! Who doesn't love a good Ikea hack or idea anyways?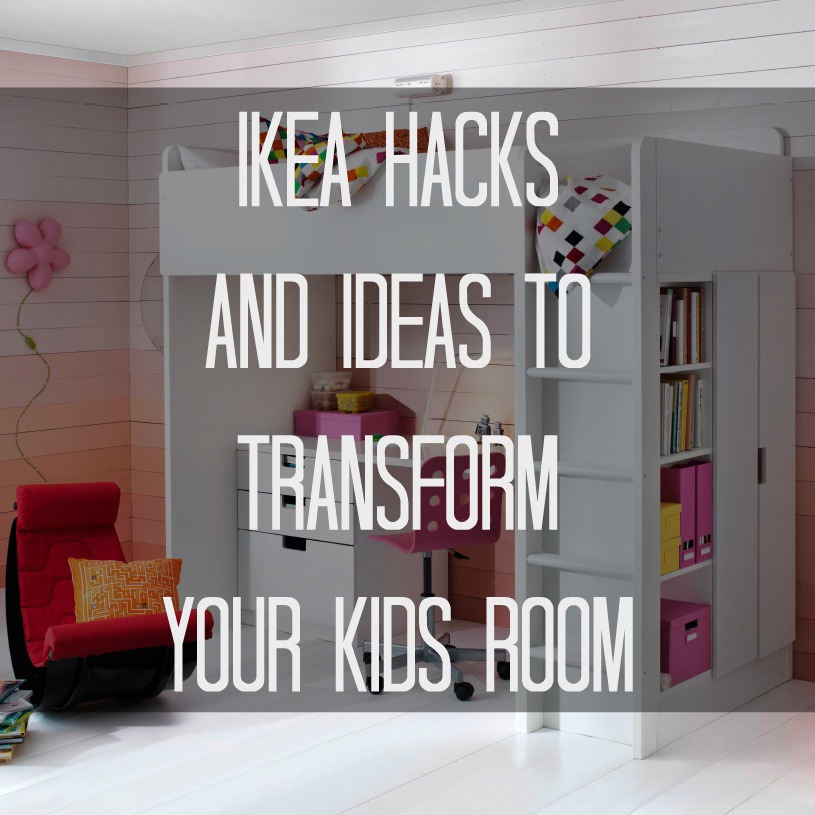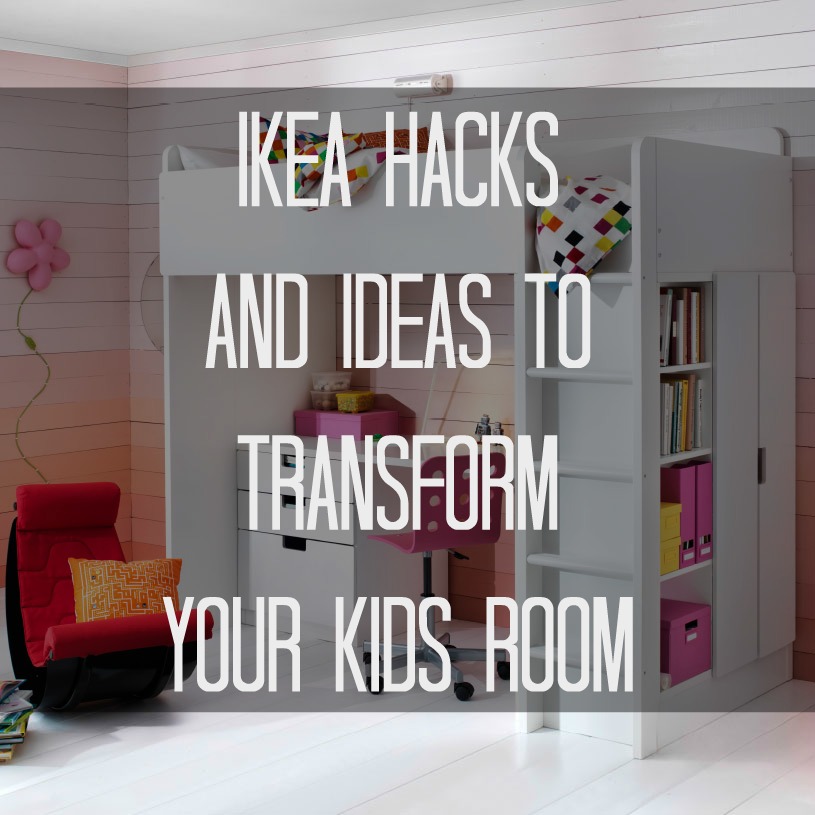 Loft Bed with Storage
Rather than have two or three separate storage pieces, make better use of the space in your kid's room by using a loft bed with storage. You can use one central piece in the room to store books, clothes, toys, and even put decorative items on display, leaving more room for fun. Place a desk beneath the bunk, or another bed for an optimized shared bedroom.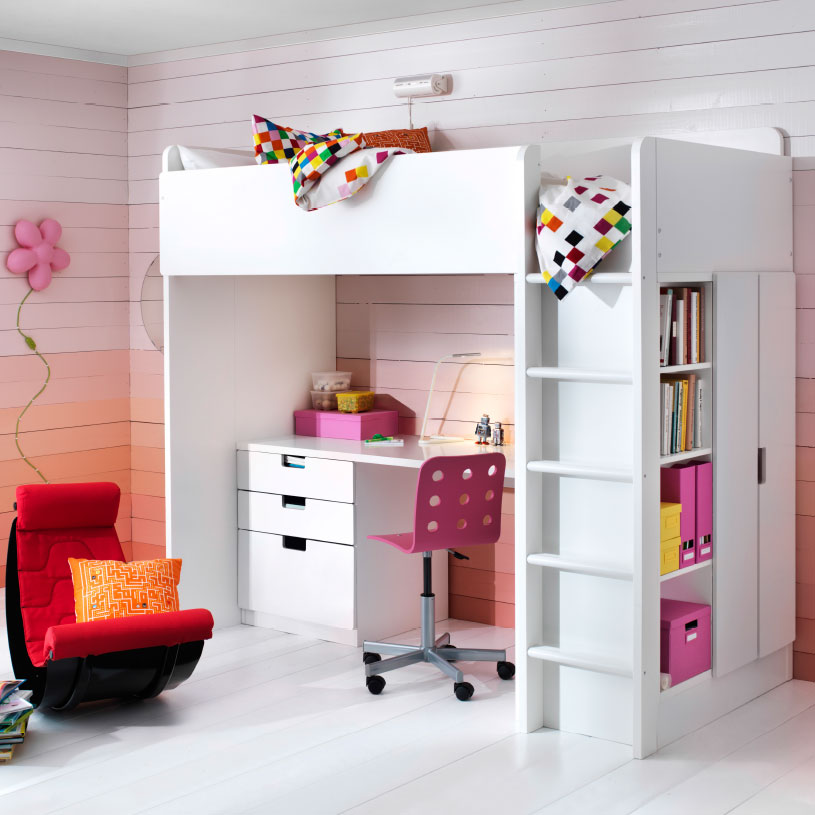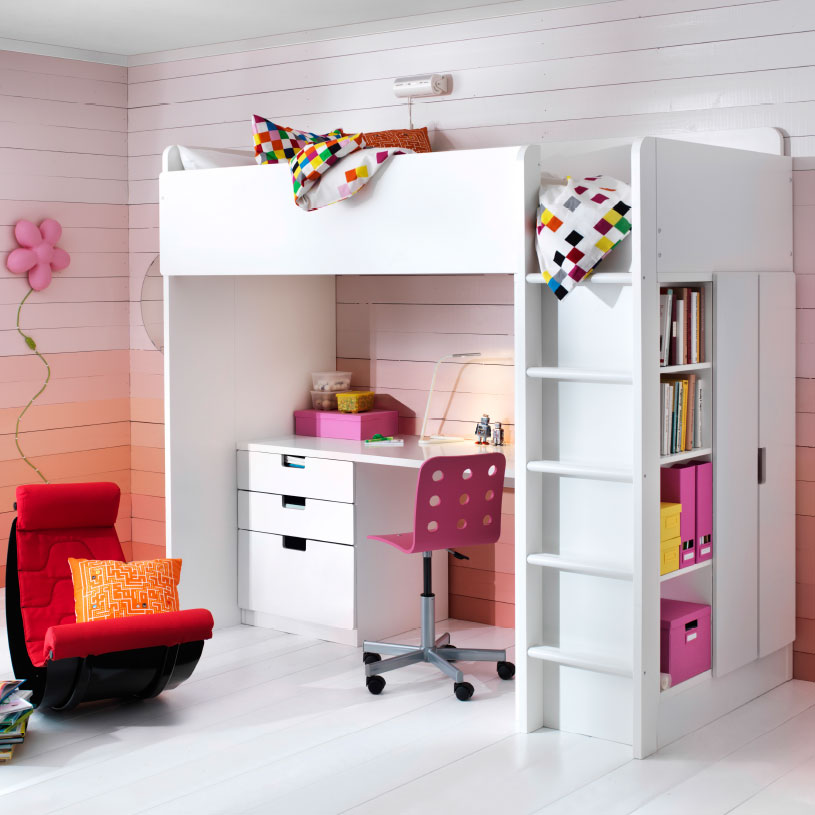 Dresser Decals
Ikea furniture offers endless solutions for furnishing your home. But the neutral colors and sleek facades are meant to be improved by personal touches. Decals are the perfect way to add flair to a blank Malm dresser without having make a permanent change. If you choose to redecorate, you can remove them and try something new!
Corner Bumpers
When we think of child-proofing our homes, we usually think of soft-closing drawers and cabinets, safety locks on the doors, and baby gates. What may not cross everyone's mind are the sharp corners on the edges of tables and other furniture. Thankfully, you can use corner bumpers to make your kid's bedroom and play area fun-friendly in every way.
Wall Storage
In your child's room, you want most things to be within reach, which means you end up with plenty of storage bins and toy boxes that take up space on the floor. To avoid clutter, opt for wall storage like hanging baskets and shelves. You can use wall pockets to store just about anything: art supplies in an art corner, books in a reading nook, and even a sippy cup or favorite stuffed toy next to the bed.
Space Saving Wall Lamps
Once again, the best way to solve seemingly unavoidable floor and surface clutter is to go vertical. Instead of taking up space on a dresser with a lamp, use hanging wall lamps. The cute designs will bring comfort while the hanging element allows them to be right next to the bed for optimum accessibility.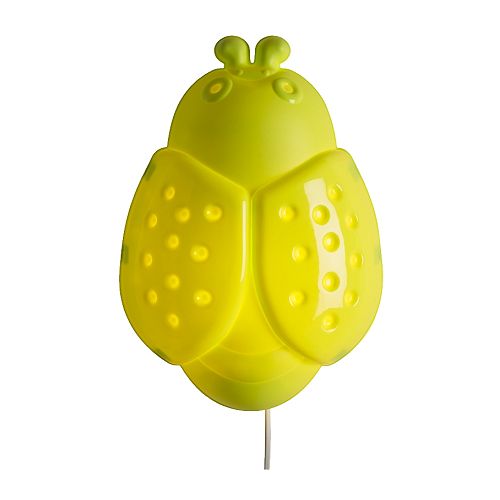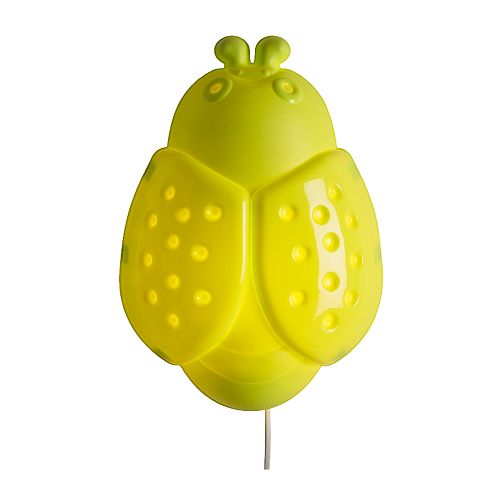 Creative Reading Corner
While you're rethinking your kid's room, don't forget to question what certain pieces can be used for and to start improvising. For instance, you can turn spice racks into hanging storage for books. Encourage extra reading time by making the reading corner feel like a fort–throw in plenty of cute, comfy cushions and a pop-up tent.
For more tips on how you can transform your kiddos bedroom or any room of your home head on over to Modernize and check out all of their awesome ideas!
Thanks again to Modernize for stepping into our space today to help make this Mom life run a little more smoothly!
If you like these ideas you may also like Play Room Must Haves and Office Must Haves on a Budget as well!