Everybody loves a new baby, there is no denying that. Their sweet smell and tiny toes can make even the least sentimental ooh and aaahhh over that sweet new bundle of joy. And while mamas are so thankful for happy and healthy babies (and maybe a hot shower) one of the biggest blessings when a new baby arrives is the beloved MEAL TRAIN!!
Seriously it is like magic to my ears. Not having to cook or clean up a kitchen mess? Free home cooked meals ? YES PLEASE! What is it about a meal that you didn't cook yourself that tastes so stinking good?
There are lots of ways to bring new parents a meal to help them in the early days and weeks of parenthood. Some people set up a meal train through a website (which is an awesome way to have everything scheduled and see what meals the new mommy and daddy might be tiring of) but also never be afraid to simply reach out and ask your friend if you could drop a meal off for them.
Before we jump into some awesome meal ideas, remember a few key things when prepping for new parents….
Ask what they like and what their allergies (if any) are. You want to make sure you are sending over something they will 1) want to eat and 2) and more importantly can eat.
Always make more than enough food. Maybe they have more children. Maybe their parents and inlaws are in town. Or maybe you just want to make sure they have enough to eat off and have leftovers for a few days. My motto is always its better to have too much food than not enough.
Make sure what you make can freeze or reheat well. Funny story when my boys were born. We had a meal train set up for our family and had some friends bring over a delicious pot roast, mac and cheese, potatoes…the whole works. It was amazing and as we were digging in our sweet elderly neighbor came and knocked on the door and was delivering the exact same meal….like down to the dessert and everything. Thankfully we had a house full of people so there was plenty to go around and we had delicious meals for days!
So once you have factored in allergies and likes and dislikes it's time to start planning your meal. I always like to make sure I have a well balanced (and like I said larger) meal. So if I do a pasta I am also gonna have a salad (pro tip: bring dressing and don't assume they will have it on hand) and garlic bread and a dessert. Come to think of it I am pretty sure I bring a salad, bread and of course desert no matter what I cook.
These 5 Must Make Meals For New Parents are all tried and true recipes that I guarantee will never steer you wrong!
The Pioneer Woman's Comfort Meatballs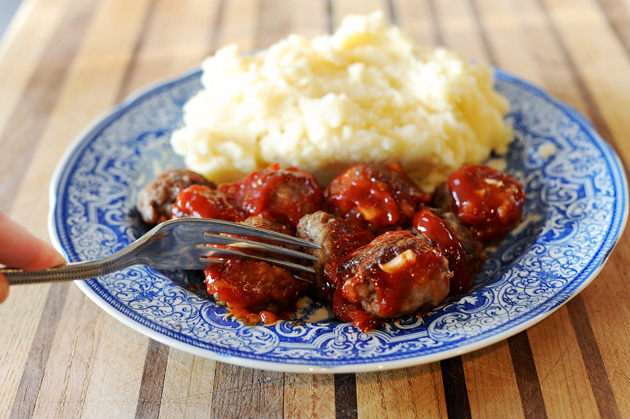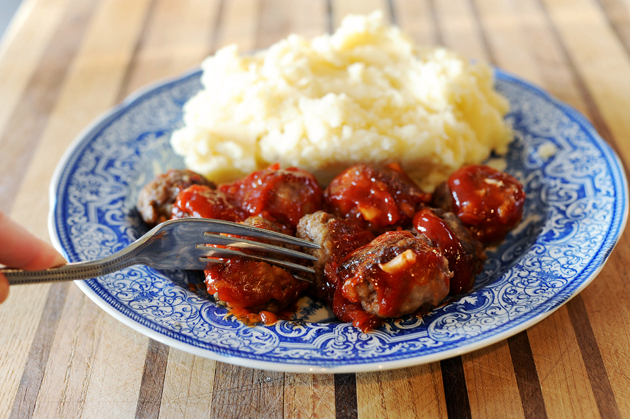 Ok I will be honest, this recipe is a little labor intensive. Not hard, just time consuming but oh my goodness is it worth it. These are probably my most favorite things to make and take when bringing a meal to a friend. It's kind of like a modern take on meatloaf but they are so comforting and delicious and amazing.
Plain Chicken's Ultimate Baked Spaghetti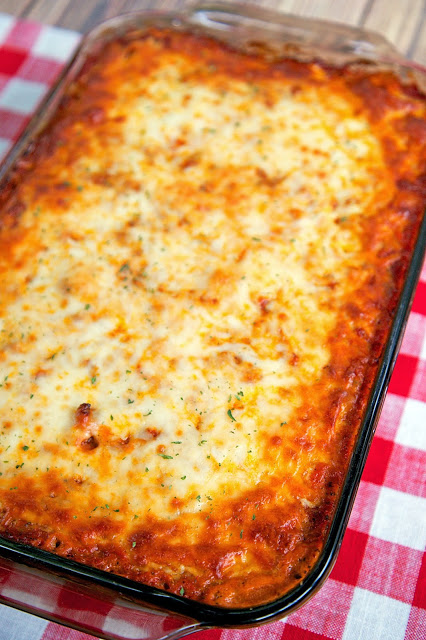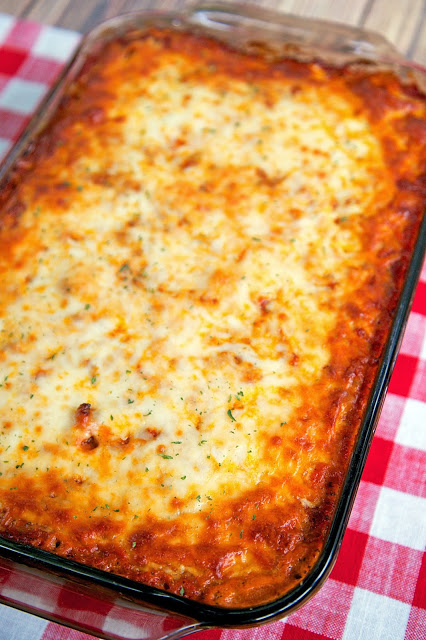 This is another of my go to meals. It freezes and reheats well and it is usually something everyone will enjoy. I know my kids lick their plates clean whenever I make this and they are the pickiest eaters ever.
Pretty Providence Cafe Rio Pork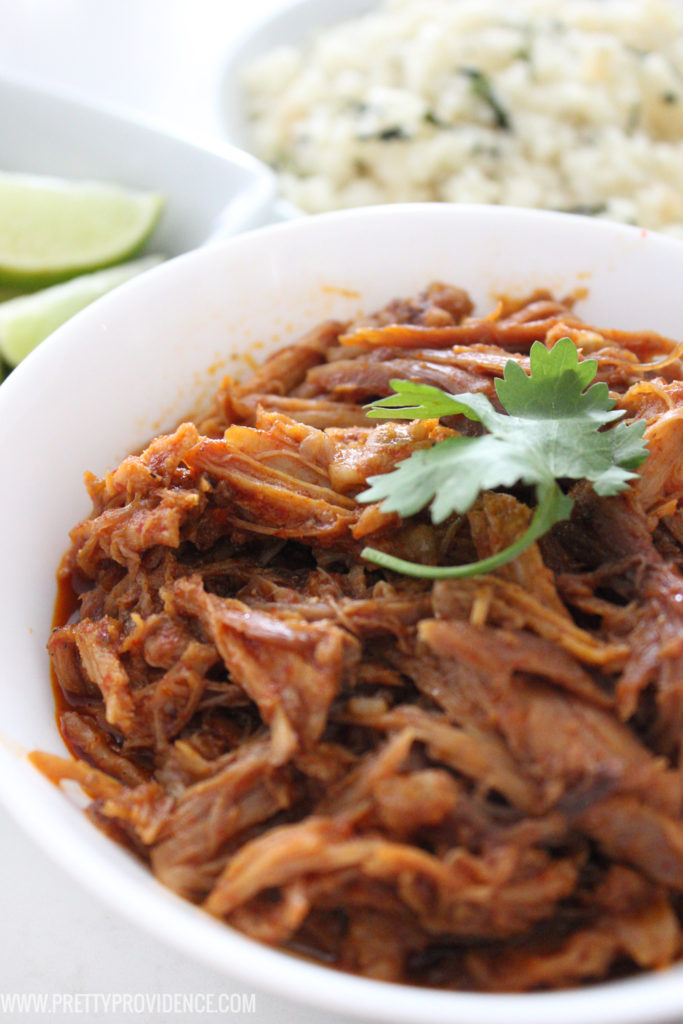 While I have never been to Utah and had the pleasure of trying Cafe Rio in person, my friend Sarah has made this very recipe for me and I can confirm it is AMAZING. This would be great to include with a bunch of toppings (cheese, black beans, corn, cilantro, pico, guac, sour cream, rice) and then the new parents could make burrito bowls or even throw in some corn or flour tortillas or some chopped lettuce and they could have tacos or salads too. Then it is a little something for everyone and can mix up the leftovers.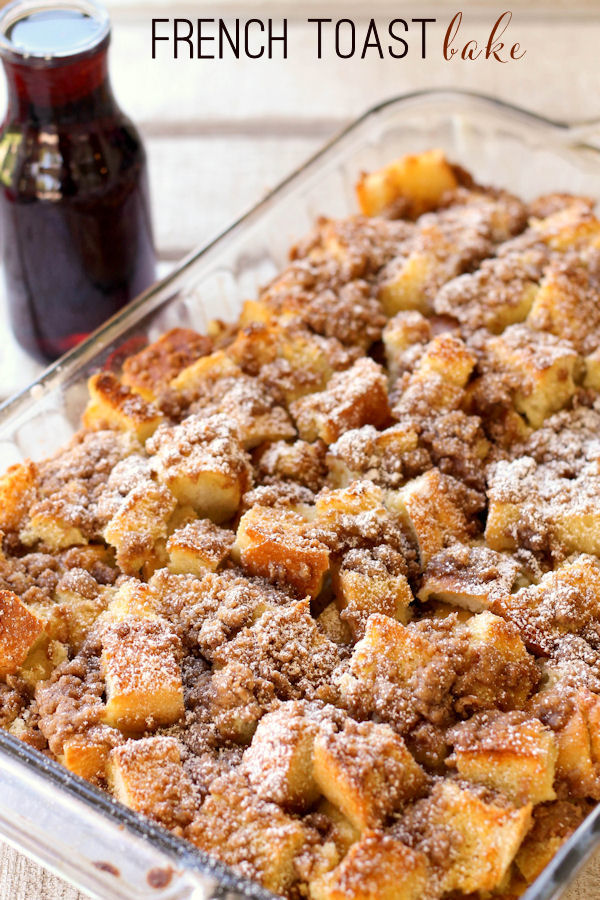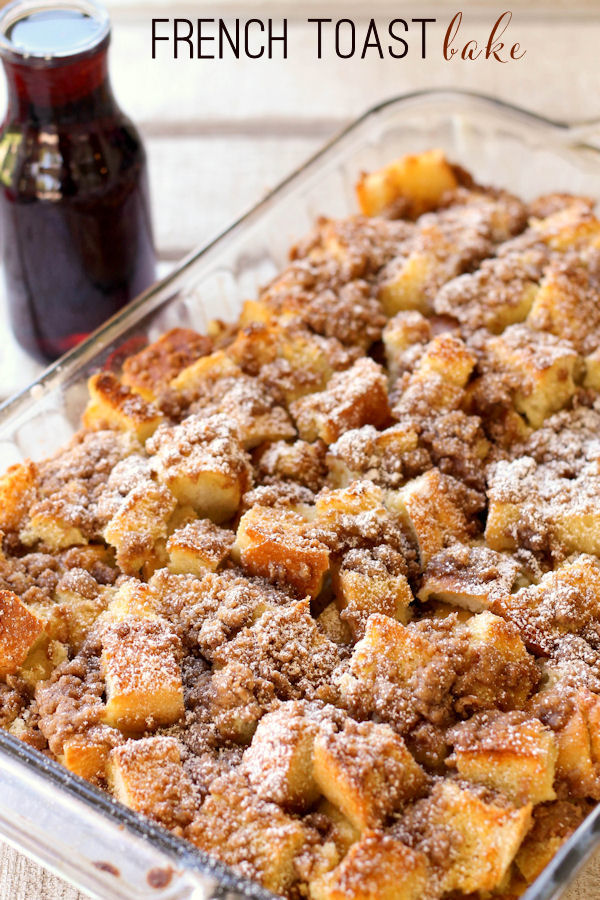 Sometimes its good to change things up. And in my opinion, breakfast for dinner is never a bad idea. If the parents have been getting lots of pastas and pot roasts maybe you could offer to switch things up with some of this delicious french toast bake. You could pair it with some srambled eggs and fixins' and have a breakfast taco bar too that would be the perfect combo of sweet and savory. I know I wouldn't be mad at it if someone wanted to bring me this amazing syrupy goodness to my house.
A Southern Fairytale's Easy Pot Roast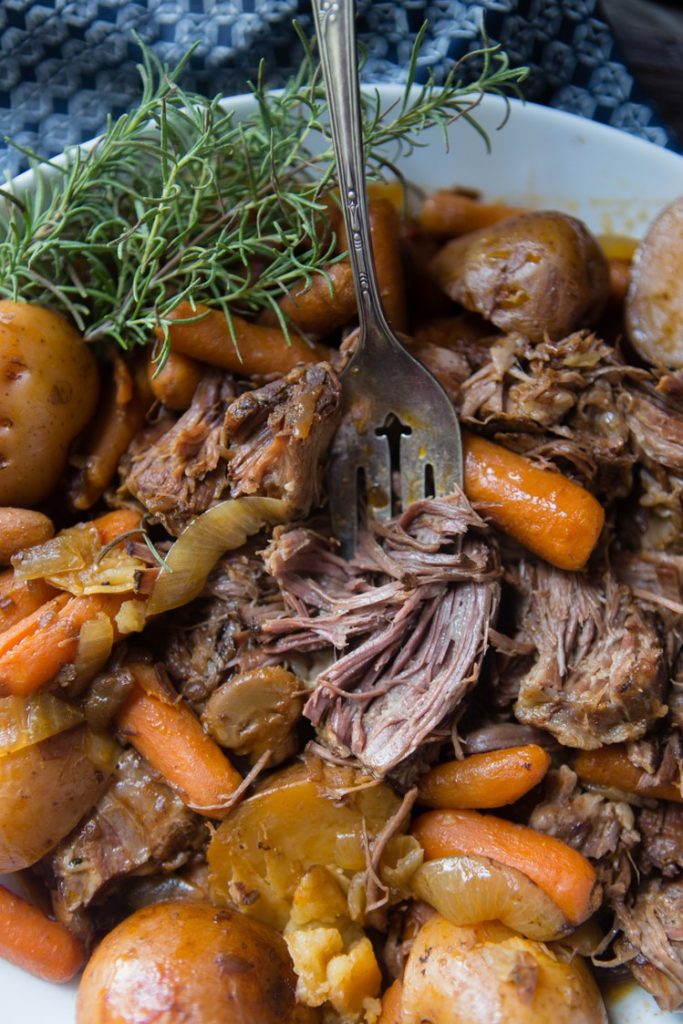 While I joked about our pot roast story, I still think it's one of the best things you can bring new parents. It's hearty and reheats well and can be turned into roast beef sandwiches. I always like to add some rolls and provolone when I bring a roast so that it can be used with the leftovers to switch things up.
And there you have it, the 5 Must Make Meals For New Parents. They will never fail you, I promise. Taking the time to prepare a meal for a sweet new family is actually super fun and it will be so very very appreciated. I still can remember all the wonderful meals brought when all my babies were born and how much it meant to me to not have to worry about the task of cooking and the extra time I could soak in the new baby snuggles.
What is your go to meal to bring to friends who just brought home a baby?