Homemade No-Churn Funfetti Cake Batter Ice Cream ready to freeze in under a couple of minutes!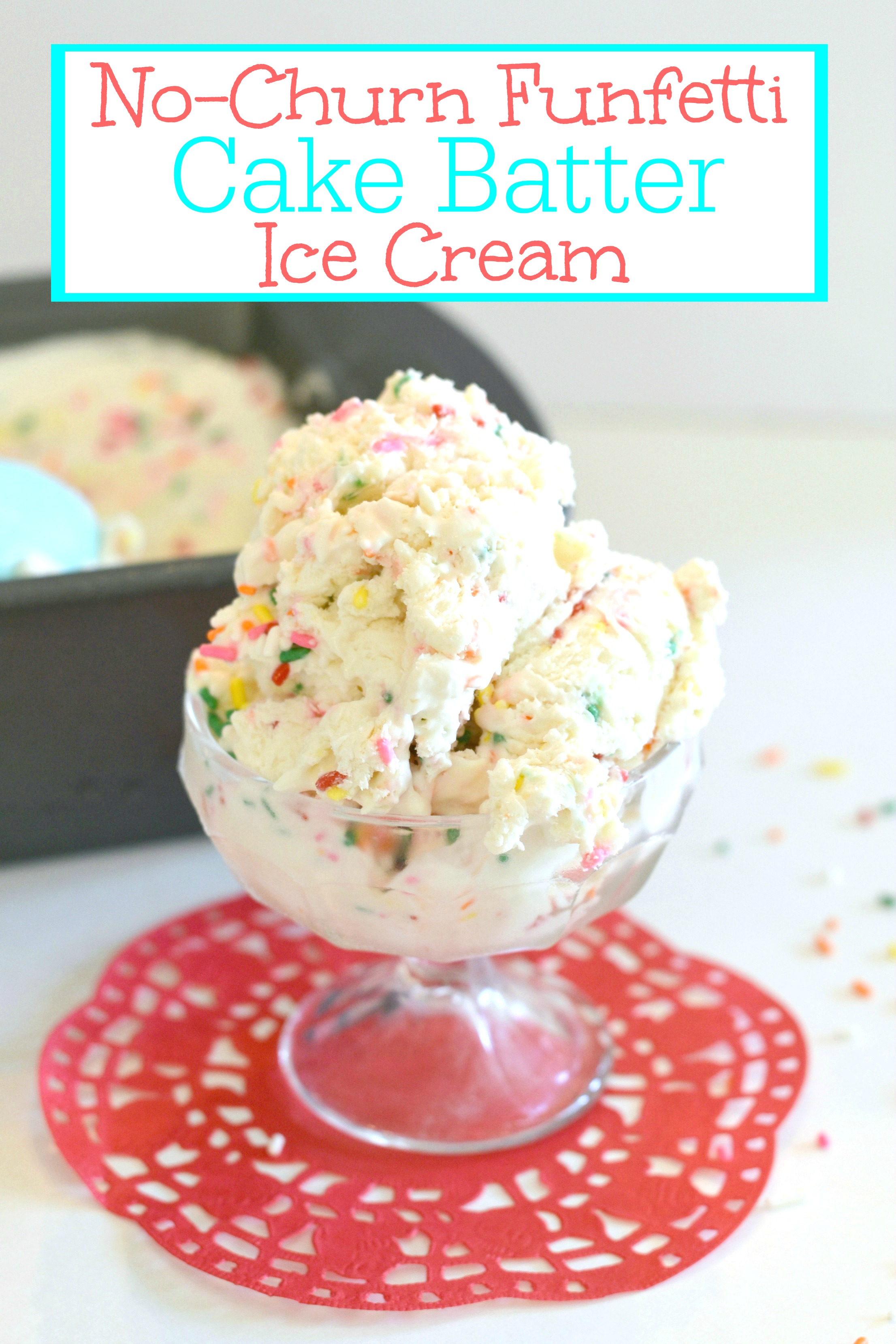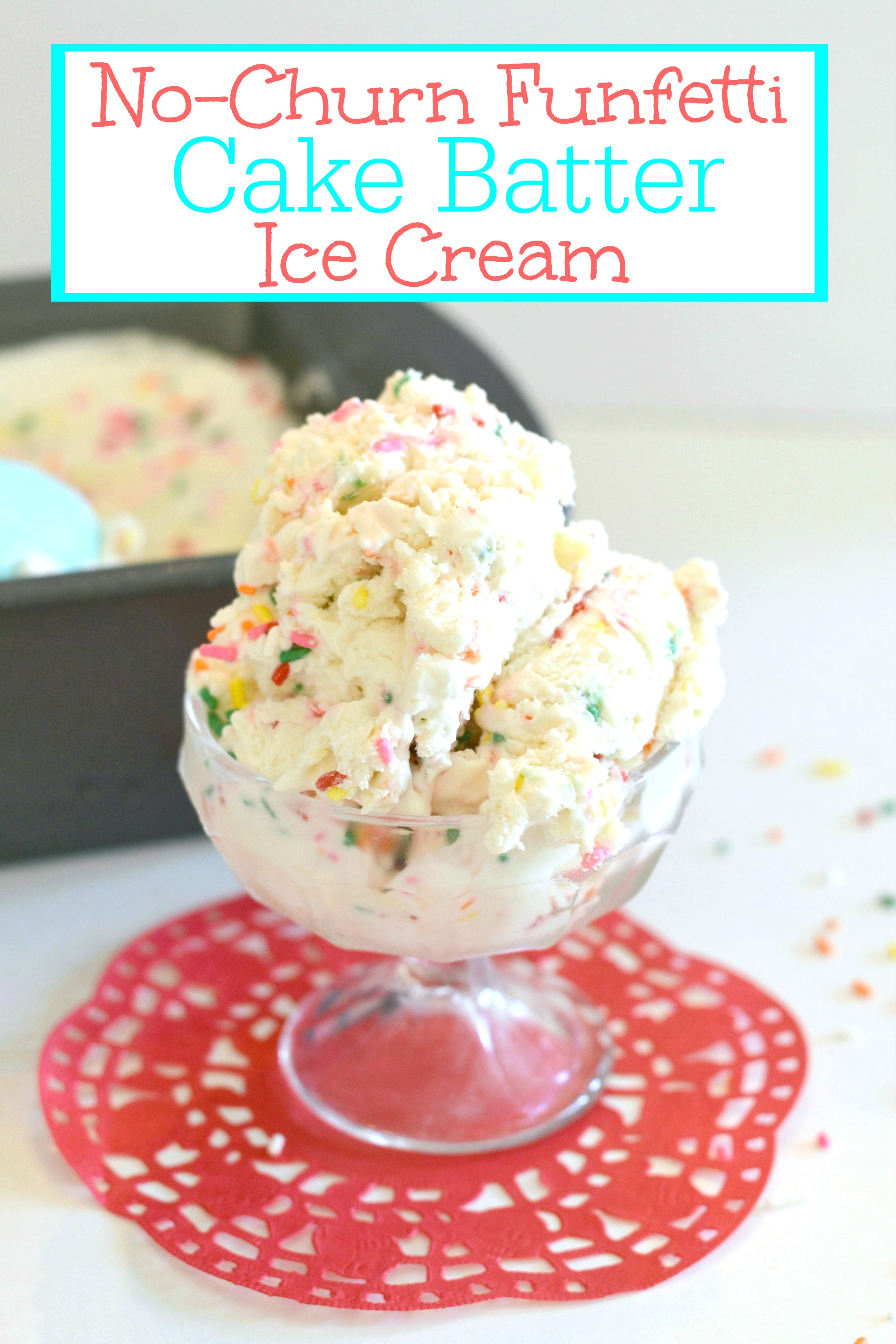 Can we please talk about how delicious homemade ice cream is? Growing up my grandmother would make the most delicious homemade peach ice cream you have ever eaten. It took delicious to a whole nother level! The only problem is that it took HOURS, I am talking forever. My kids have been begging me to make homemade ice cream for a while now but let's get real, I do not have time for forever!
In order to compromise we made this delicious No-Churn Funfetti Cake Batter Ice Cream. You guys….oh you guys. It is beyond yummy! This recipe only has 5 ingredients, the ice cream is ready to freeze within a couple of minutes and it turned out so creamy and just perfect!
It was such a hit we will be making it for upcoming birthday parties!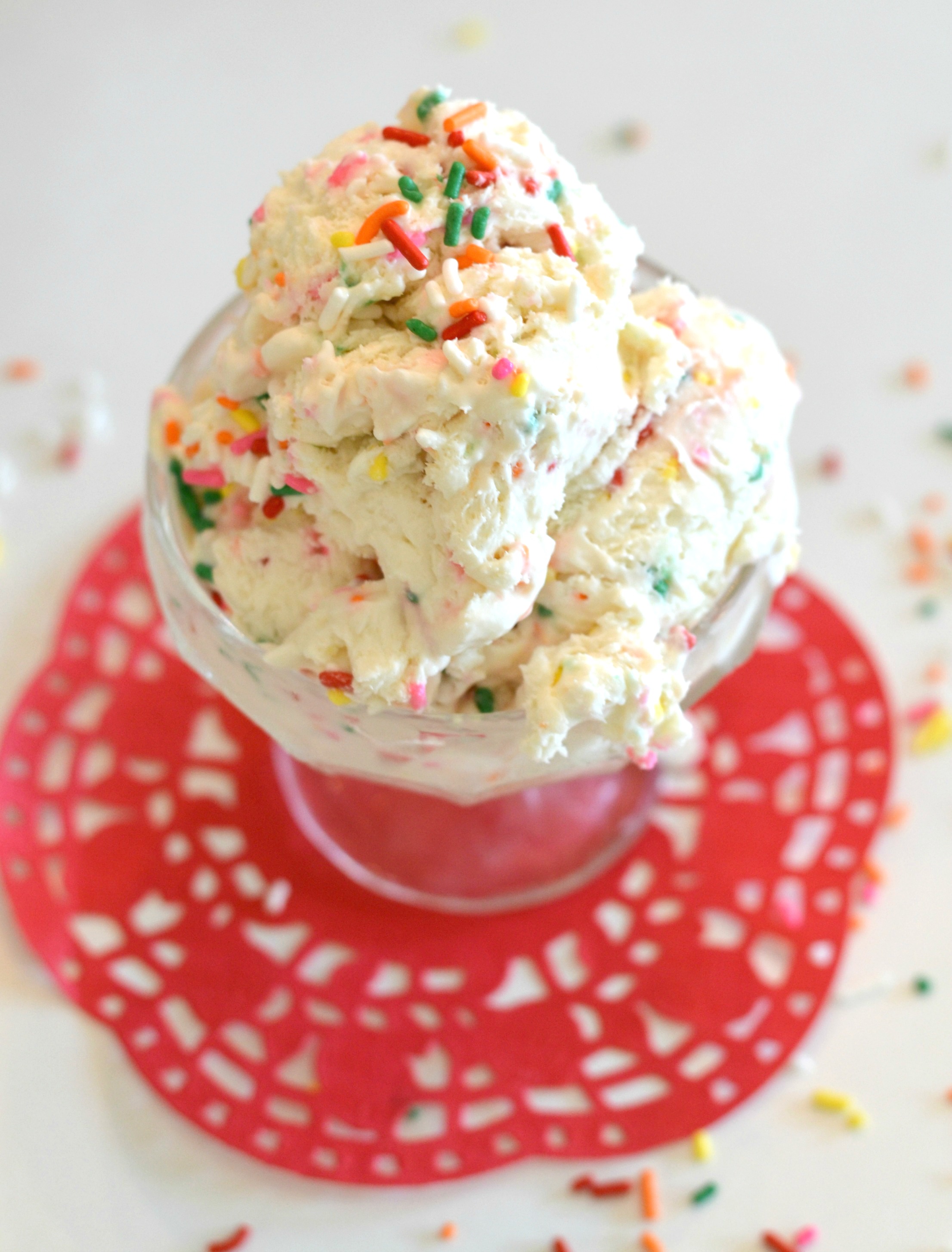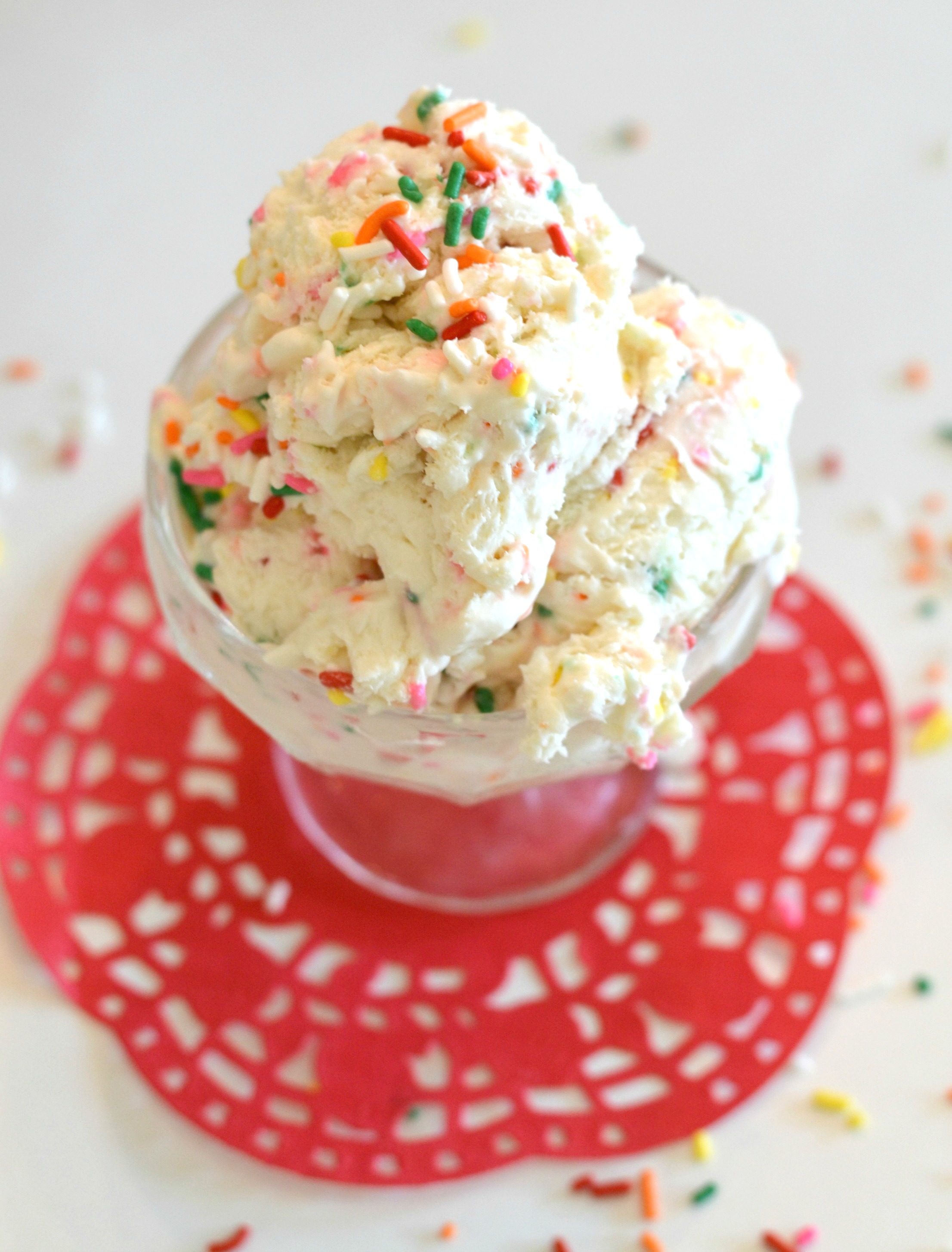 Here is what you need to make your own!
Ingredients: (Serves 8)
2 1/2 Cups Heavy Whipping Cream
3/4 Cup of Sweetened Condensed Milk
1 Tablespoon Vanilla Extract
1 Cup Yellow Cake Mix (optional)
Rainbow Sprinkles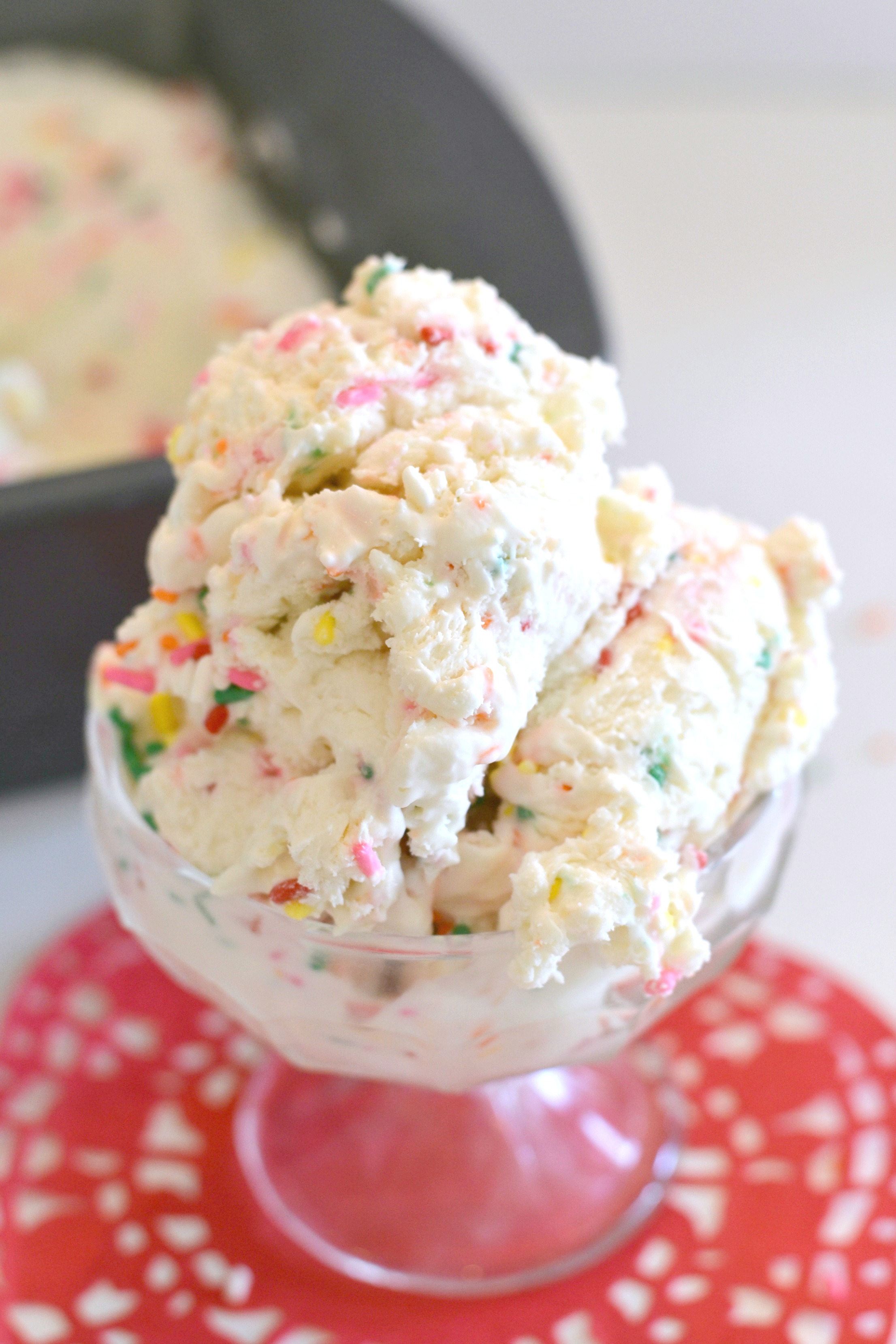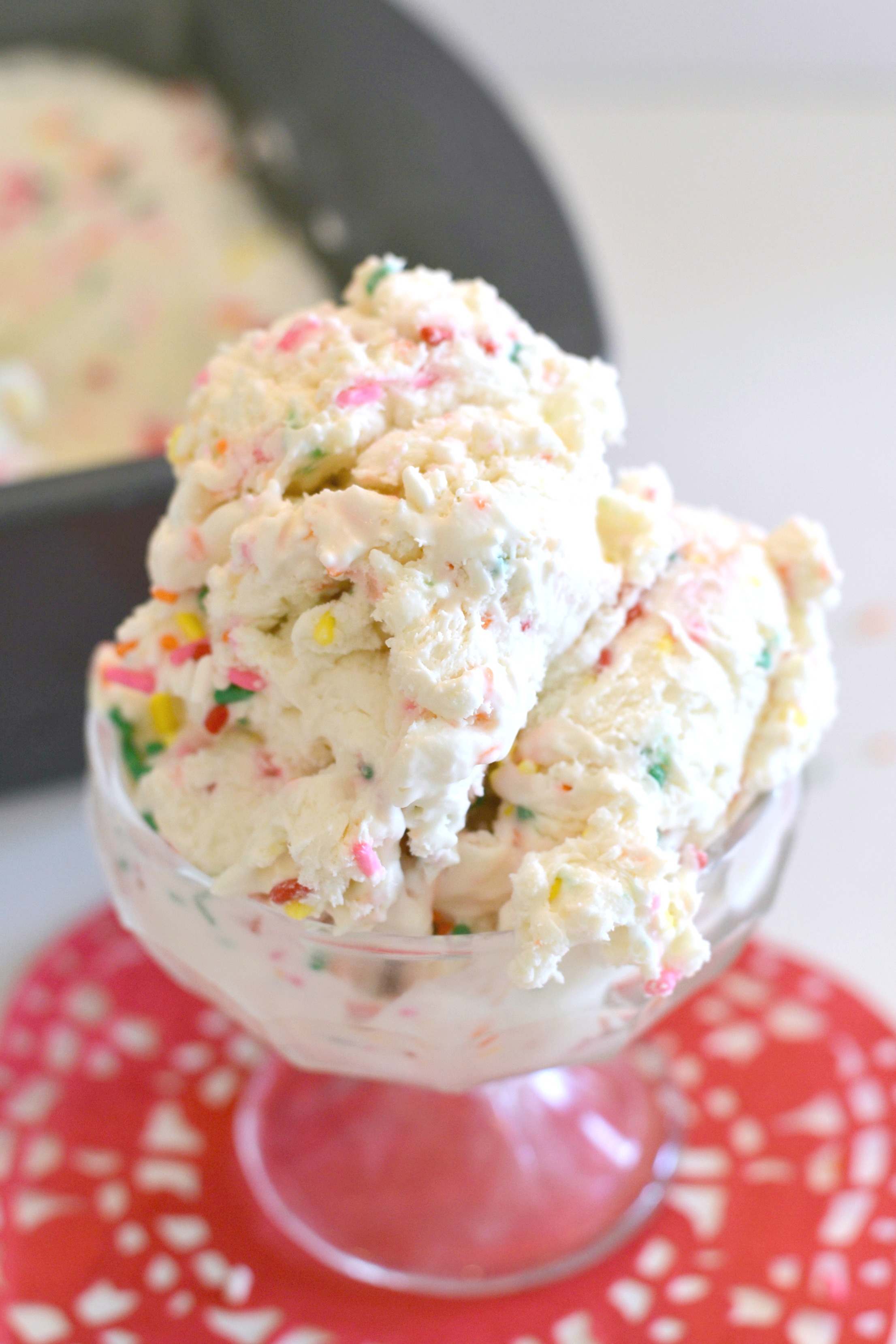 Directions:
Using a mixer, whip the heavy cream until stiff peaks form. Fold in the sweetened condensed milk, cake mix and vanilla until well combined. Now add the sprinkles! We love sprinkles so we added about 1/4 cup. Add as much or as little as you would like. Transfer ice cream mixture to a freezer safe dish. Add more sprinkles on top! Cover with freezer wrap then a lid or foil. Place in the back of the freezer and leave for at least 6 hours. Try not to peek!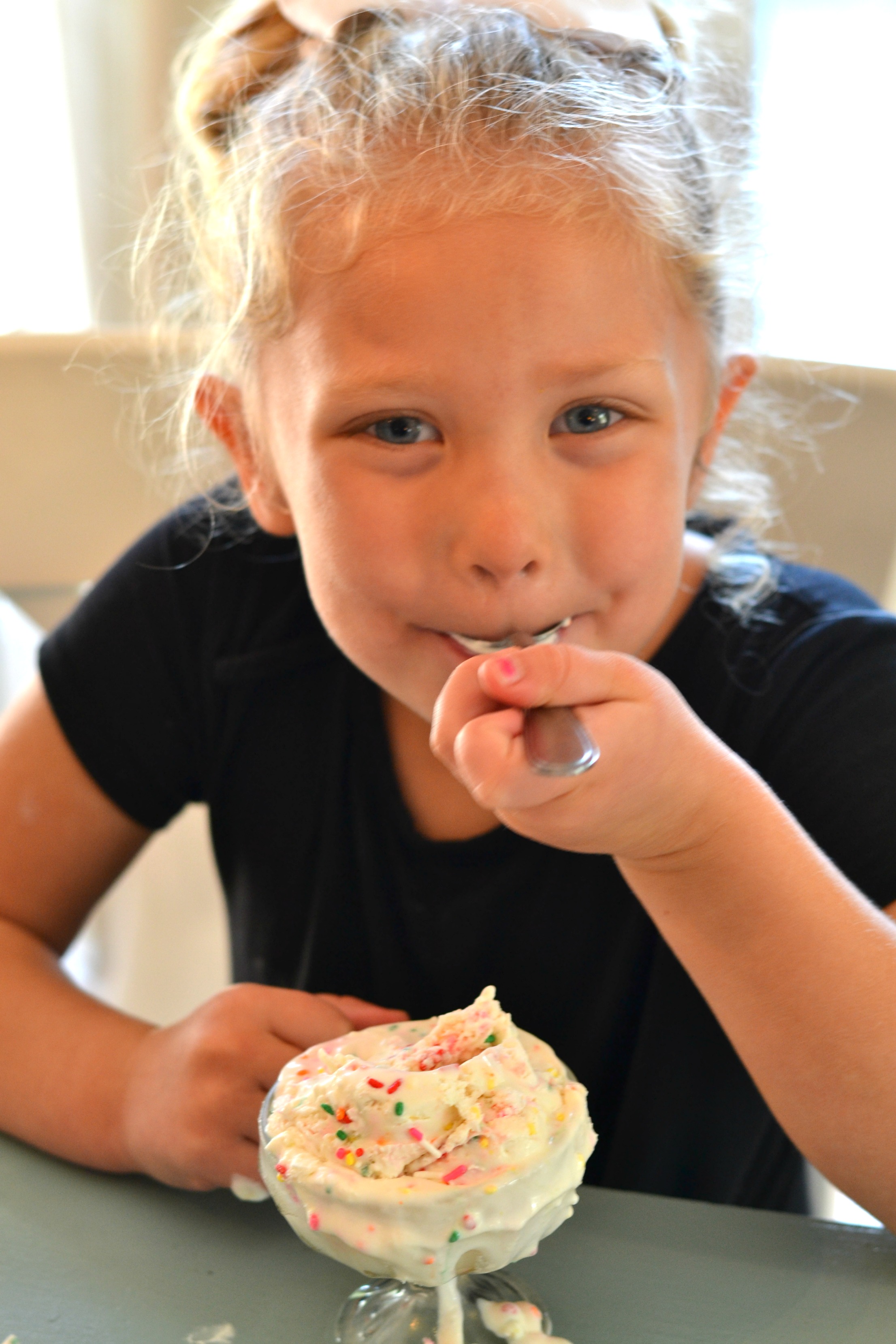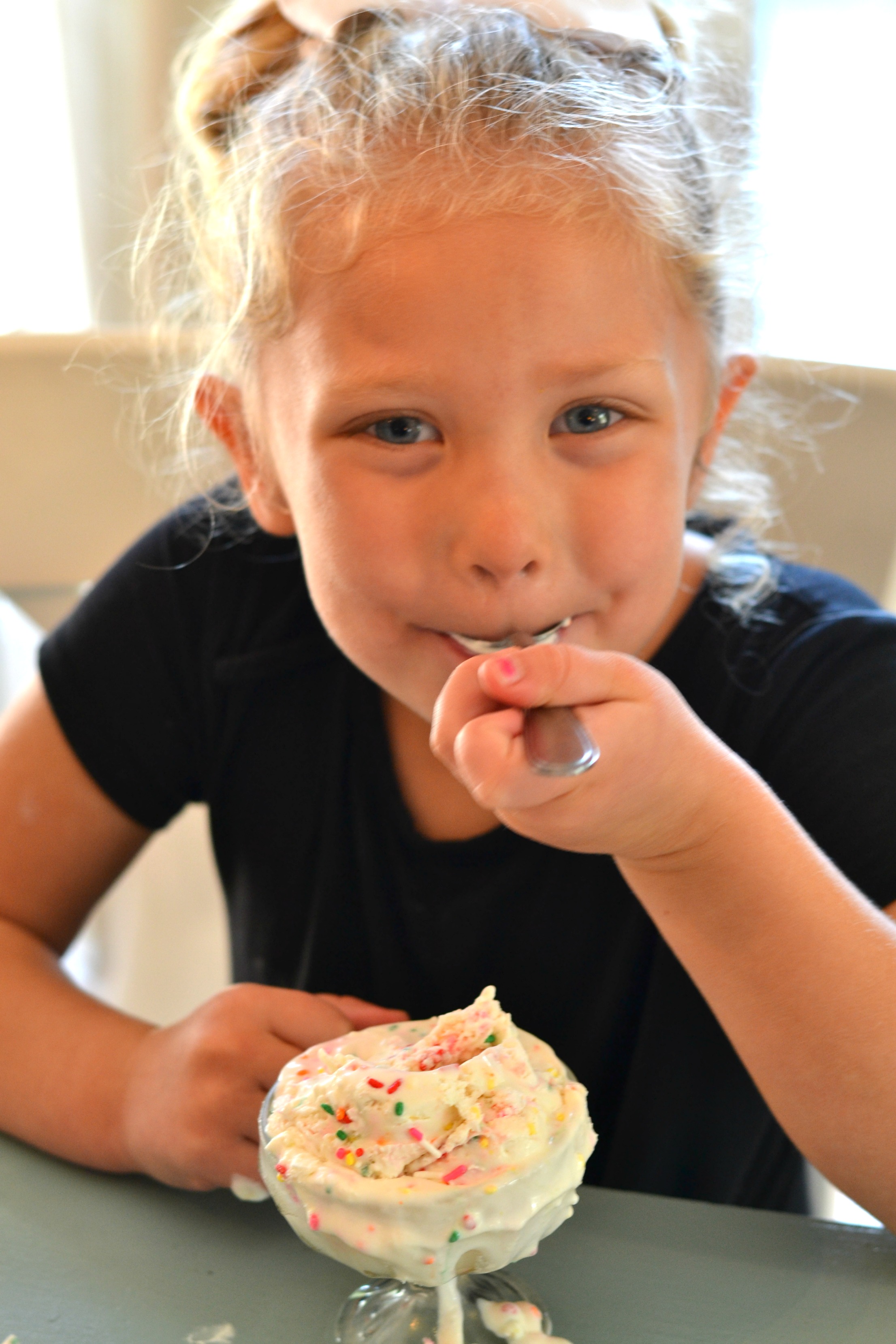 And then enjoy like my girl did here! I could not get her to stop eating long enough to get a smile. A spoon smile had to do!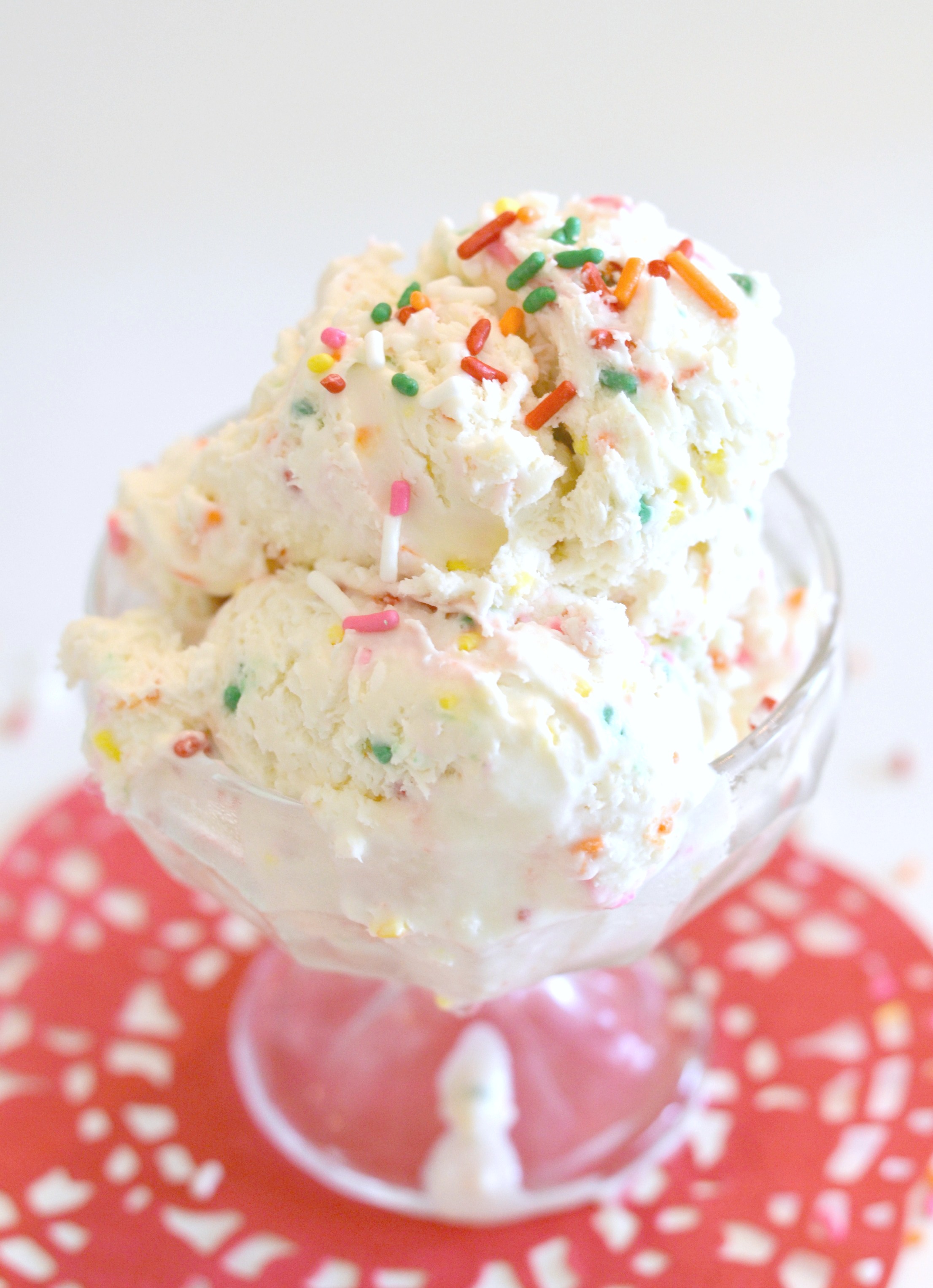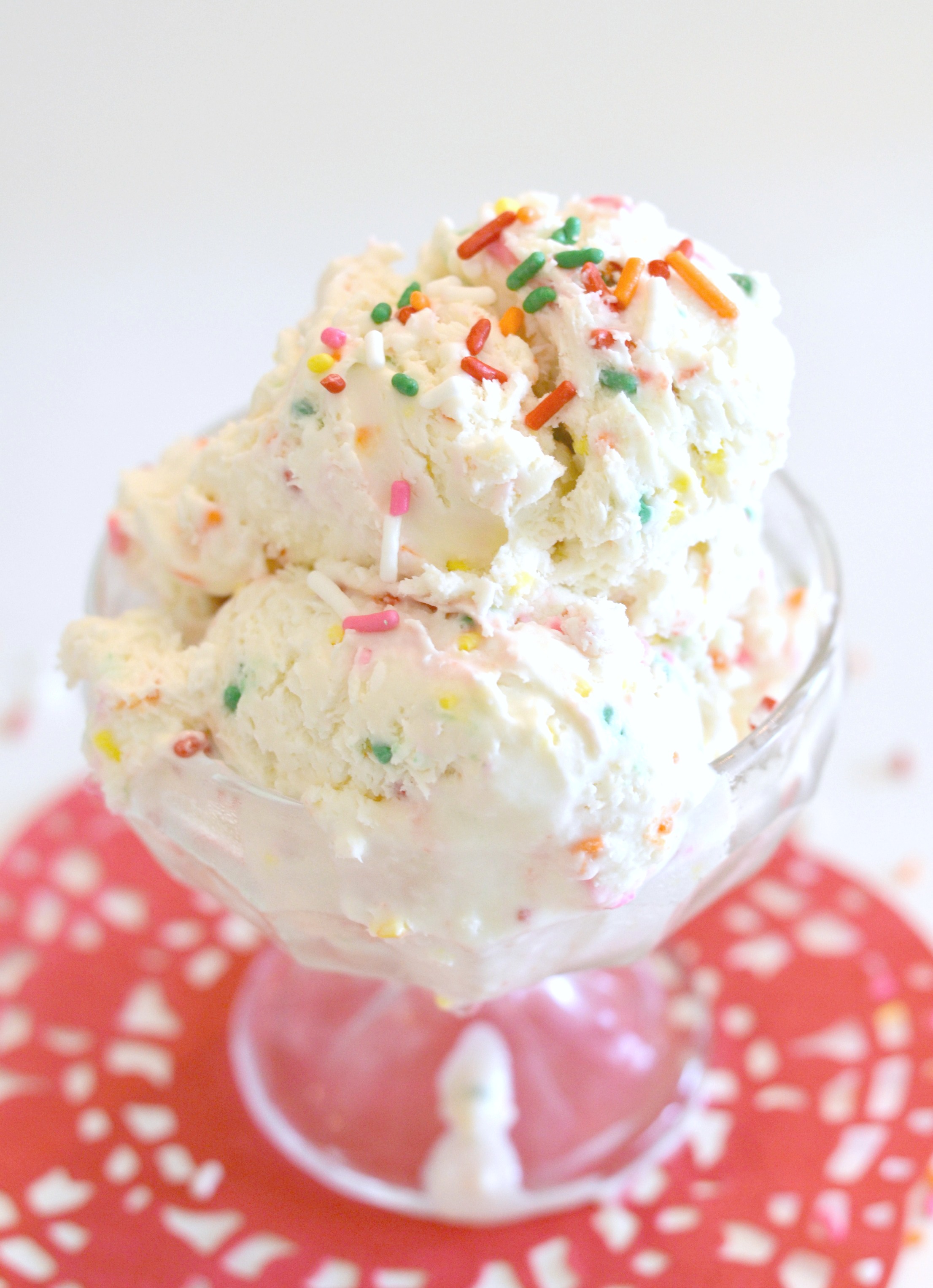 The possibilities are endless with this recipe. You can add any ingredients you would like.
Just think….cookies and cream, chocolate swirl, any kind of candy, all the candy! I can't stop, I won't stop! Give us all the ice cream!
So, whats your favorite flavor? Send me some inspiration!