Over a year ago I shared a post about the 10 Things You Should Say To Your Husband. To this day, it remains as one of my most popular posts. Some love it, and as you will see in the comments, some not so much.
The overwhelming majority though seemed to agree that being intentional with your husband was important and the benefits it has for your marriage are HUGE.
Which brings me to today's post….quite possibly the most important thing you can ever do for your husband is PRAY.
The power of prayer is truly remarkable and praying intentionally for your husband is something I would hope all wives would strive to do. My prayers usually vary from week to week depending on the season of life I find us in and what is going on in our lives and in our marriage, but these 5 Prayers For Your Husband are always a constant.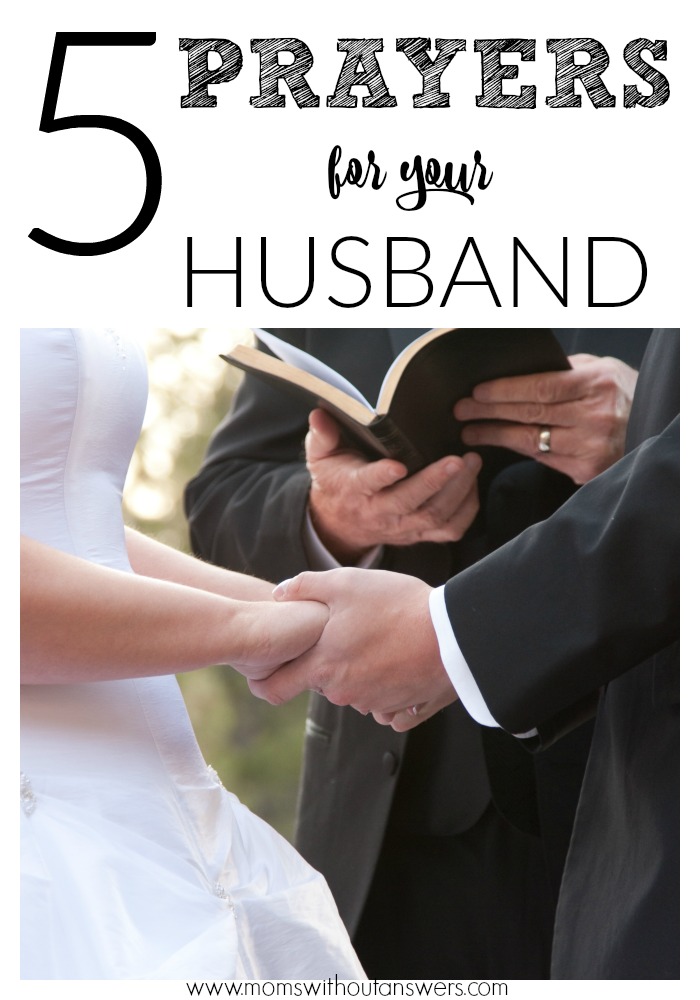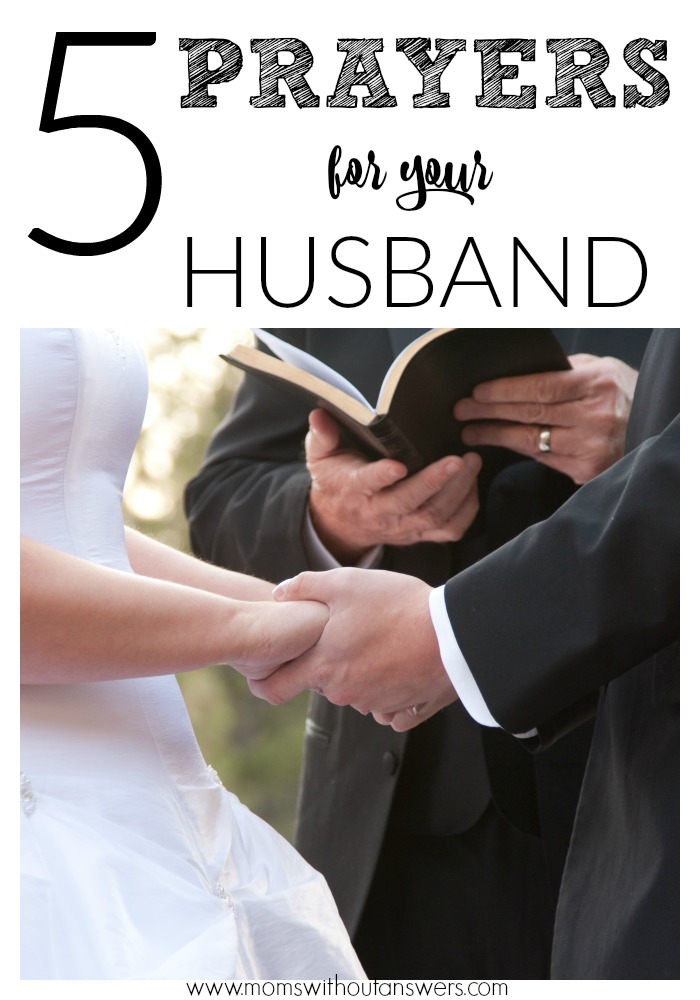 1) Pray For Your Husband's Purpose – Pray for them to be the man that God has called them to be. As a husband, as a father, as a provider. Pray that they seek God's will and His plan for their lives.
2) Pray For Your Husband's Mind – For our family, my husband is the financial provider and therefore I intentionally pray for wisdom in my husband's every day decisions. No matter how big or small they may be, I pray that he uses discernment and seeks the Lord when going about his day.
3) Pray For Your Husband's Heart – I pray daily that God protects my husband's heart from temptation and attacks. I pray that his heart remains pure and free from lust, stress, greed etc.
4) Pray For Your Husband's People – Just as you pray of your husband, pray for the friends that he surrounds himself with. Pray that they be Godly leaders who help to hold him accountable. Friends who will teach him and challenge him and grow along side him.
5) Pray For Your Husband's Virtues – Pray that he is compassionate, kind, humble, gentle, patient and forgiving. And pray that above all those virtues that he puts on love. Two of the greatest commandments are Love God, Love People. Pray that your husband is a man of LOVE in all that he does.
Taking the time each day to intentionally pray for my husband and with my husband makes a world of difference in our marriage. It isn't always easy but it is worth it. After all, Marriage is a life long journey of learning to love like Christ.