Sometimes in life you fall into peer pressure and sometimes that time is right now! The stores are already packed with Christmas, Christmas and more Christmas. And, even though we have not celebrated Halloween I could not wait any longer.
This Christmas we have some VERY exciting surprises coming up for our girls (no, I am not pregnant) and I cannot wait to share them with you all here. Needless to say, I am already completely consumed with Christmas!
Last year I was not prepared when it came to displaying the Christmas Cards we received from our friends and family. My kids loved taking them out and looking at them and asking questions about each one of our friends and family members. This also provided us a great time to pray for each of them as we looked at their pictures.
This year I want to make sure that we have the perfect place to keep our cards apart of our Christmas decorations so we can look at them and enjoy them throughout the day. I made this DIY Christmas Card Display to hang on our mantle. How cute will this be filled with cards of our favorites!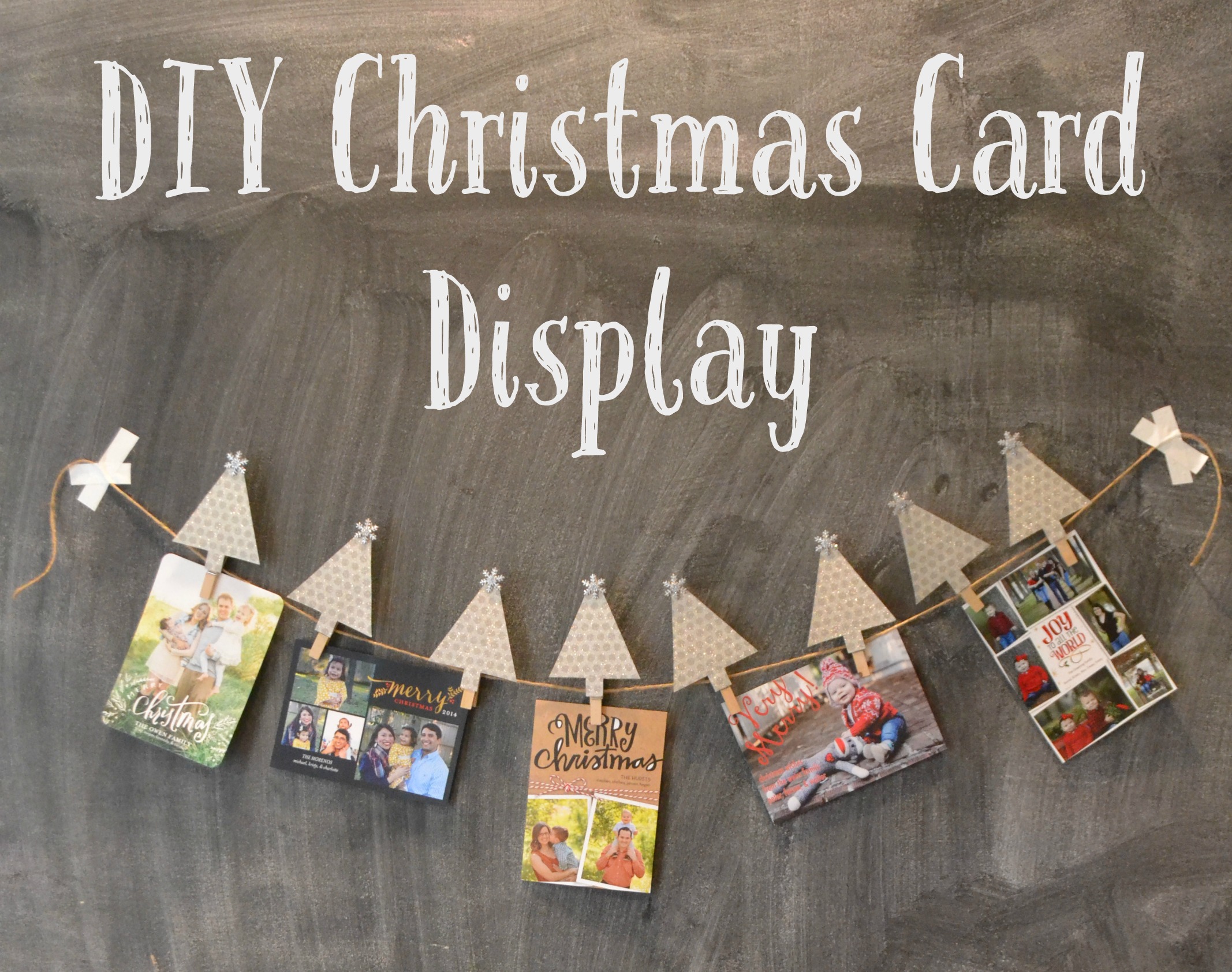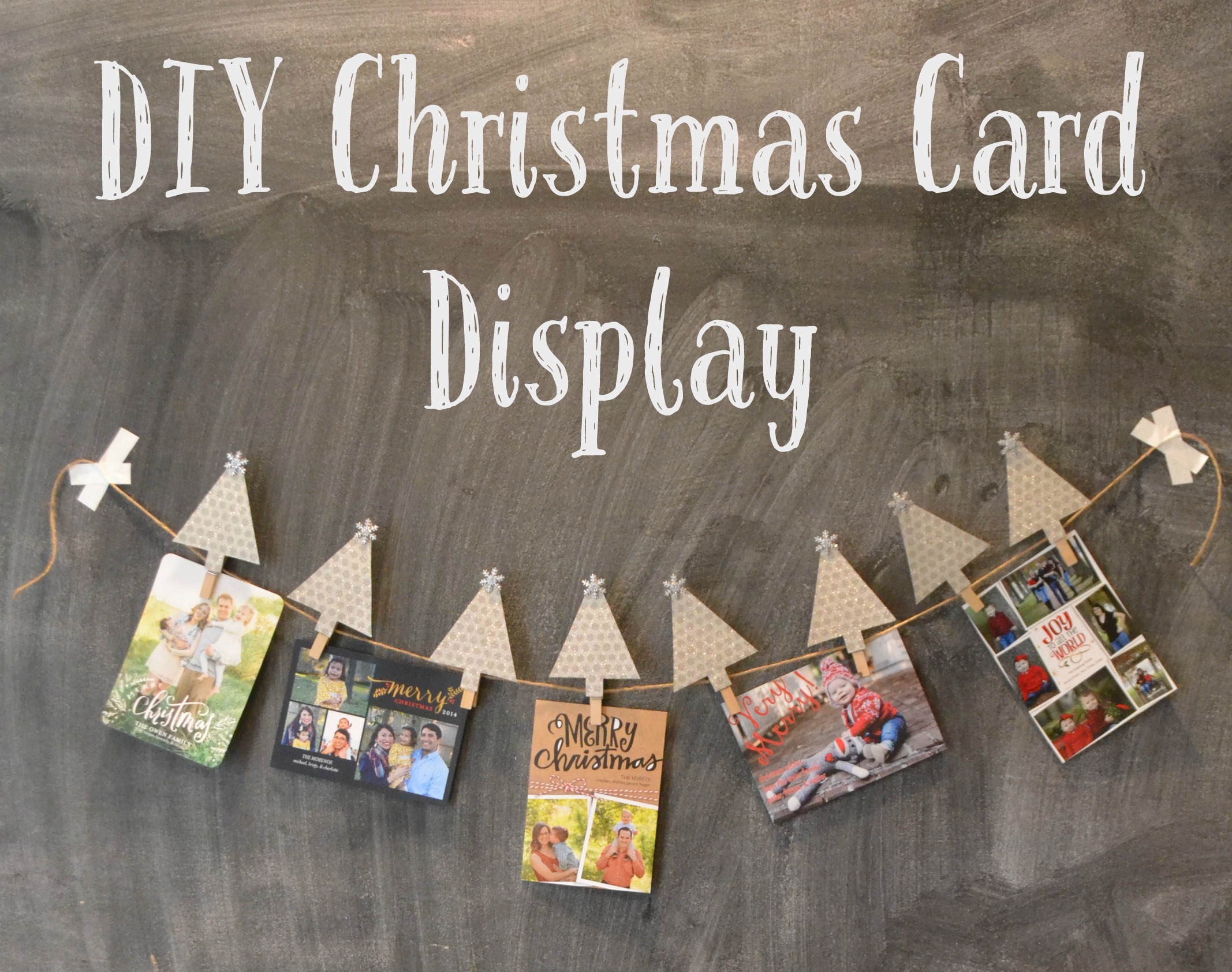 Here is what you need to make yours:
Scrap Booking Paper: I would grab enough to make extra as the season goes on!
Christmas Tree Stencil – I found mine online
Clothespins
Snow flake Scrap-booking Embellishment
Glue Gun
Twine or Ribbon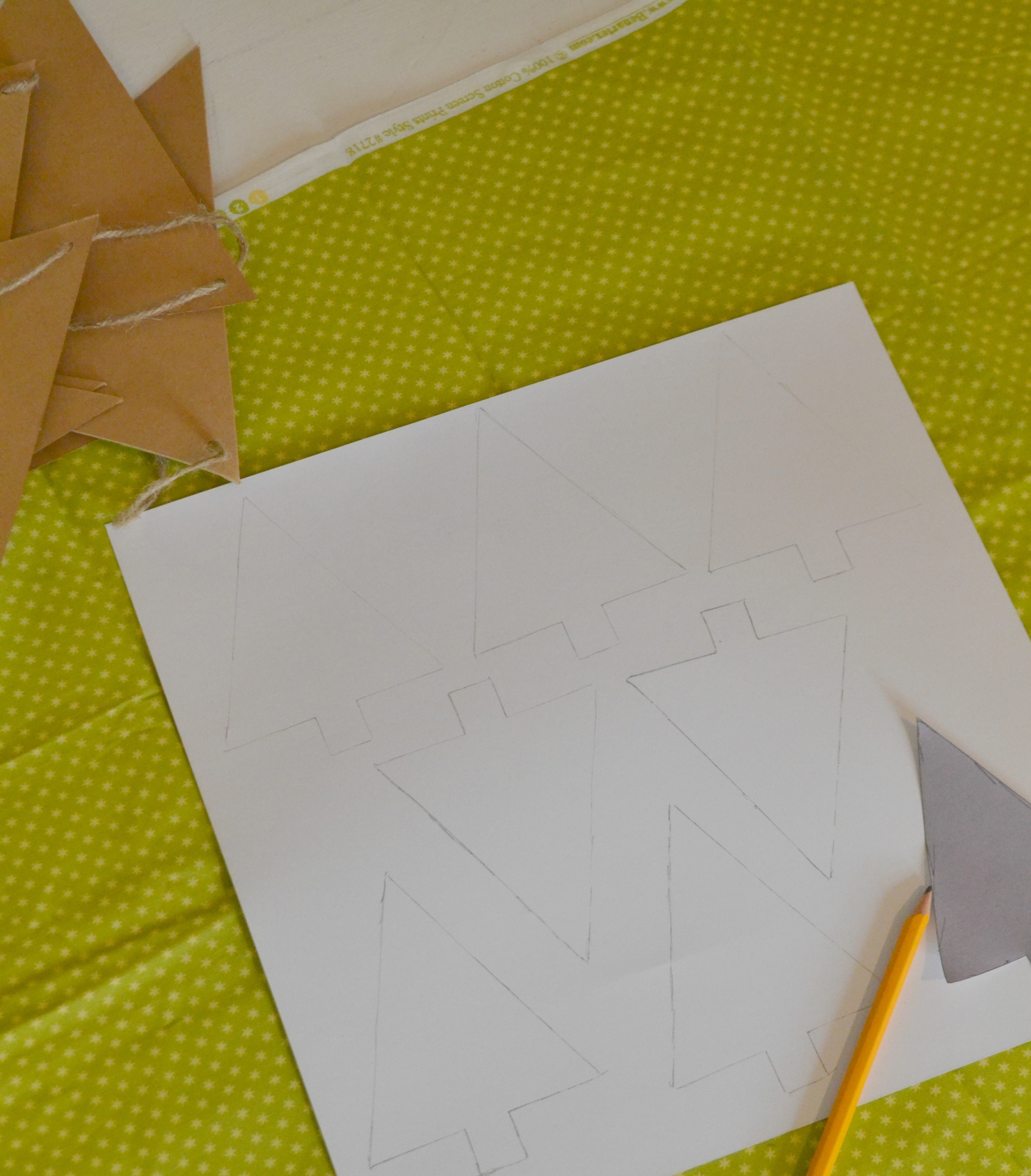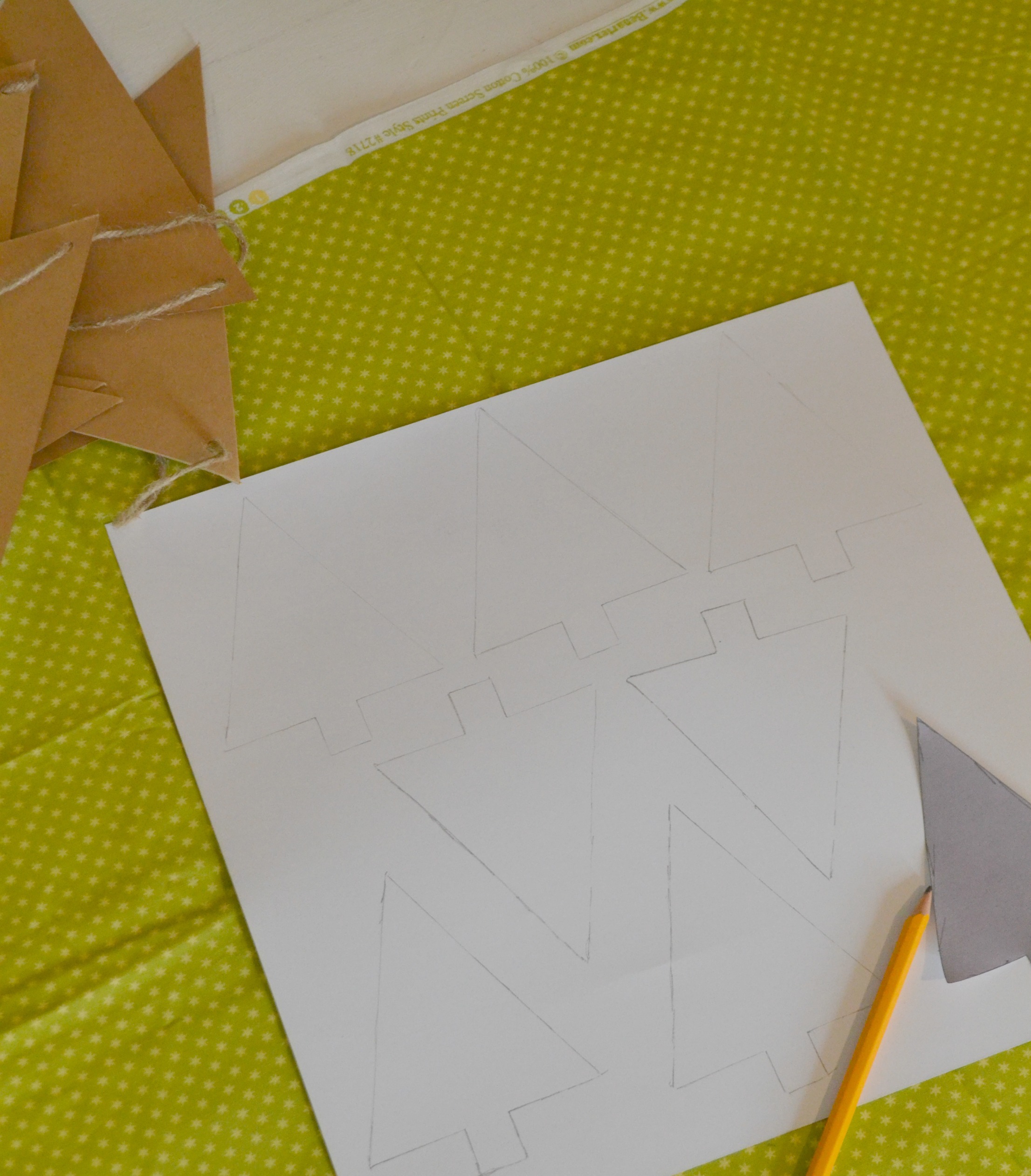 Step 1: Using your Christmas Tree Stencil, trace your Christmas Trees on the back of your scrap booking paper.
Step 2: Once all of your trees are drawn, carefully cut out your trees. Remember you want all of your trees to be uniform so make sure to keep your lines as straight as possible.
Step 3: After all of your trees are cut out go ahead and hot glue your snow flake embellishments to the tops of your Christmas Trees.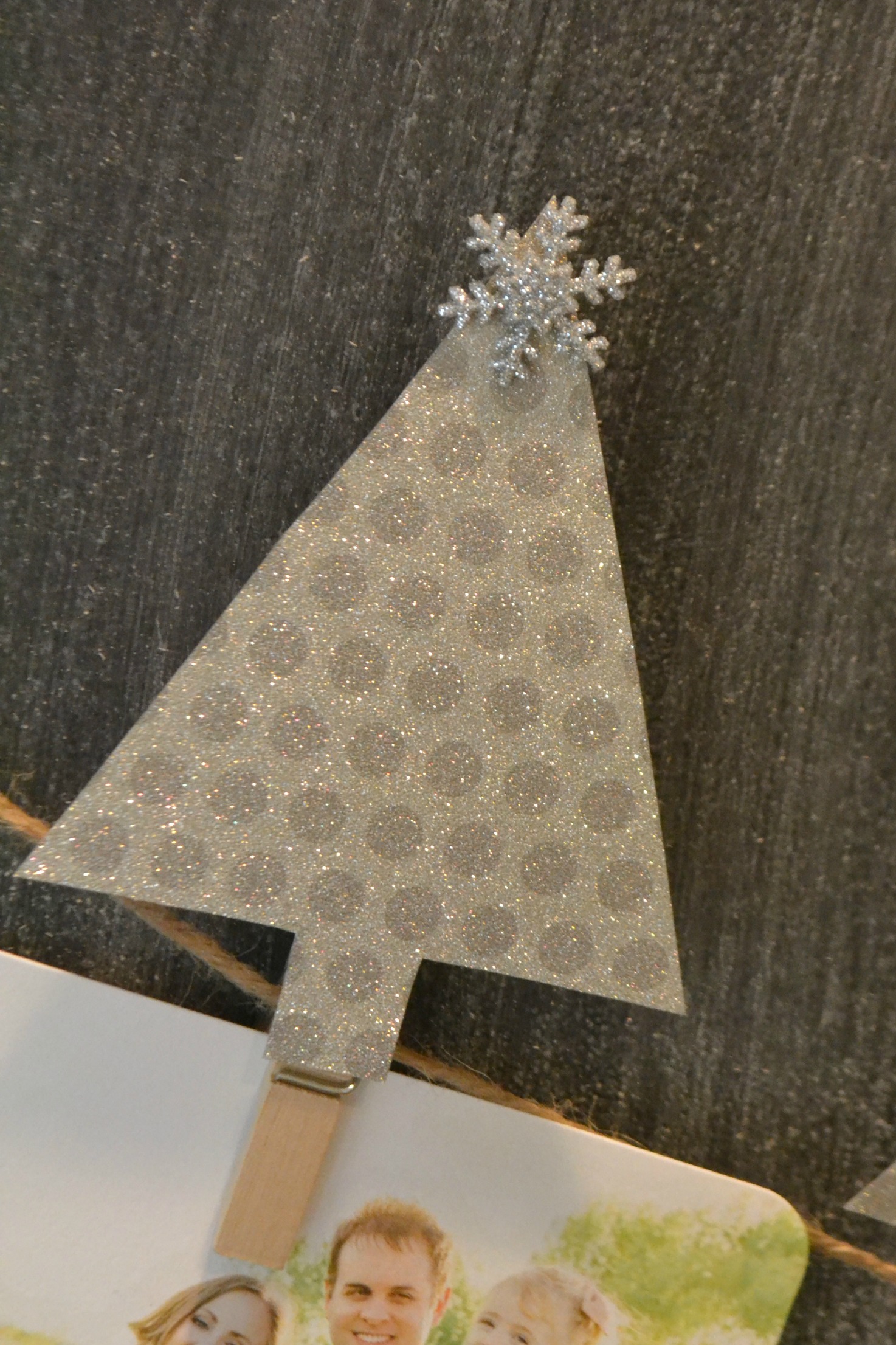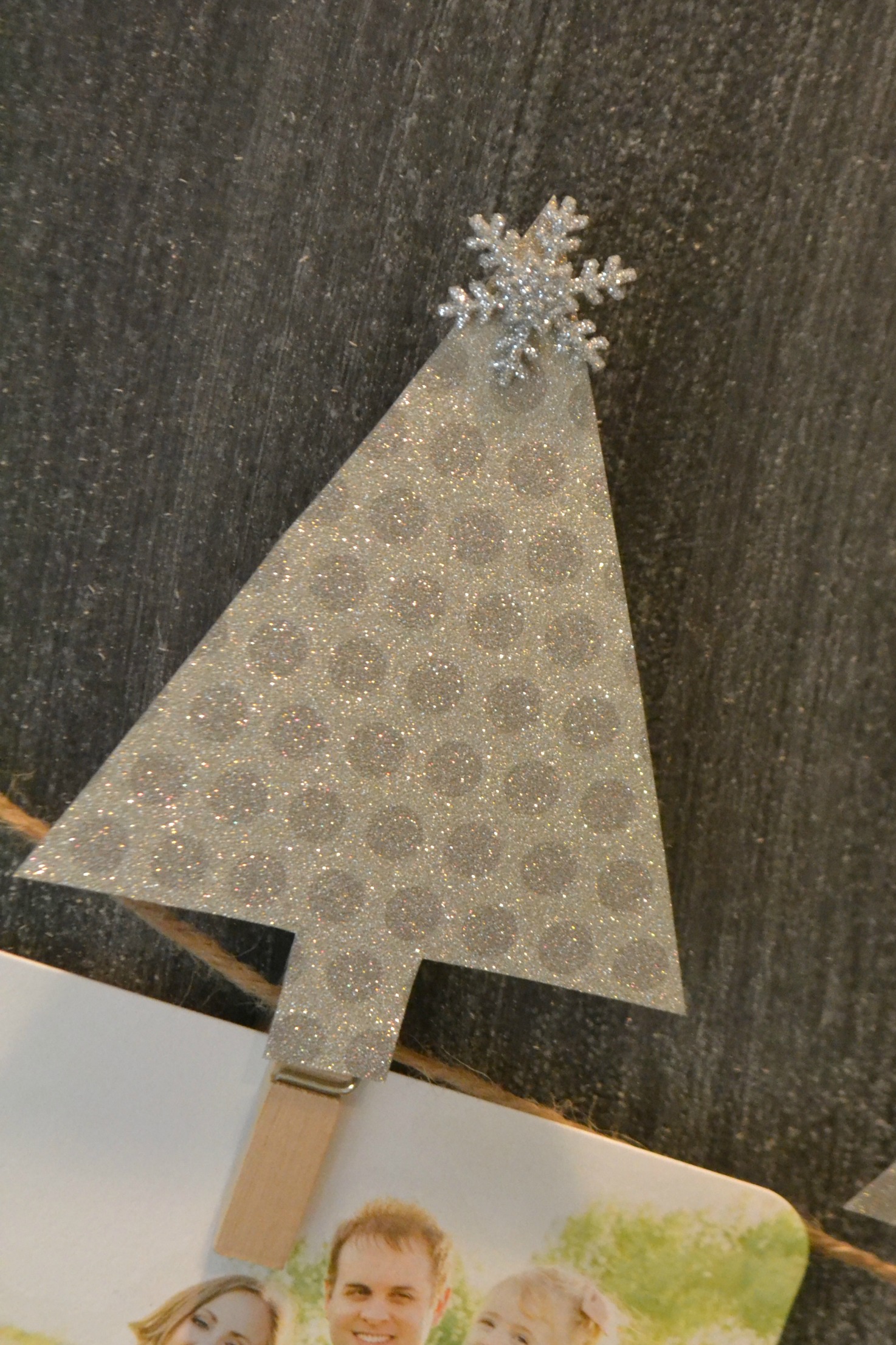 Step 4: Now, you will glue on your clothespins. Make sure when you go to attach your Christmas Tree to the clothespin that you leave at least an inch of the clothespin showing to attach the Christmas Cards to.
Step 5: Measure your twine and hang.
Step 6: Enjoy!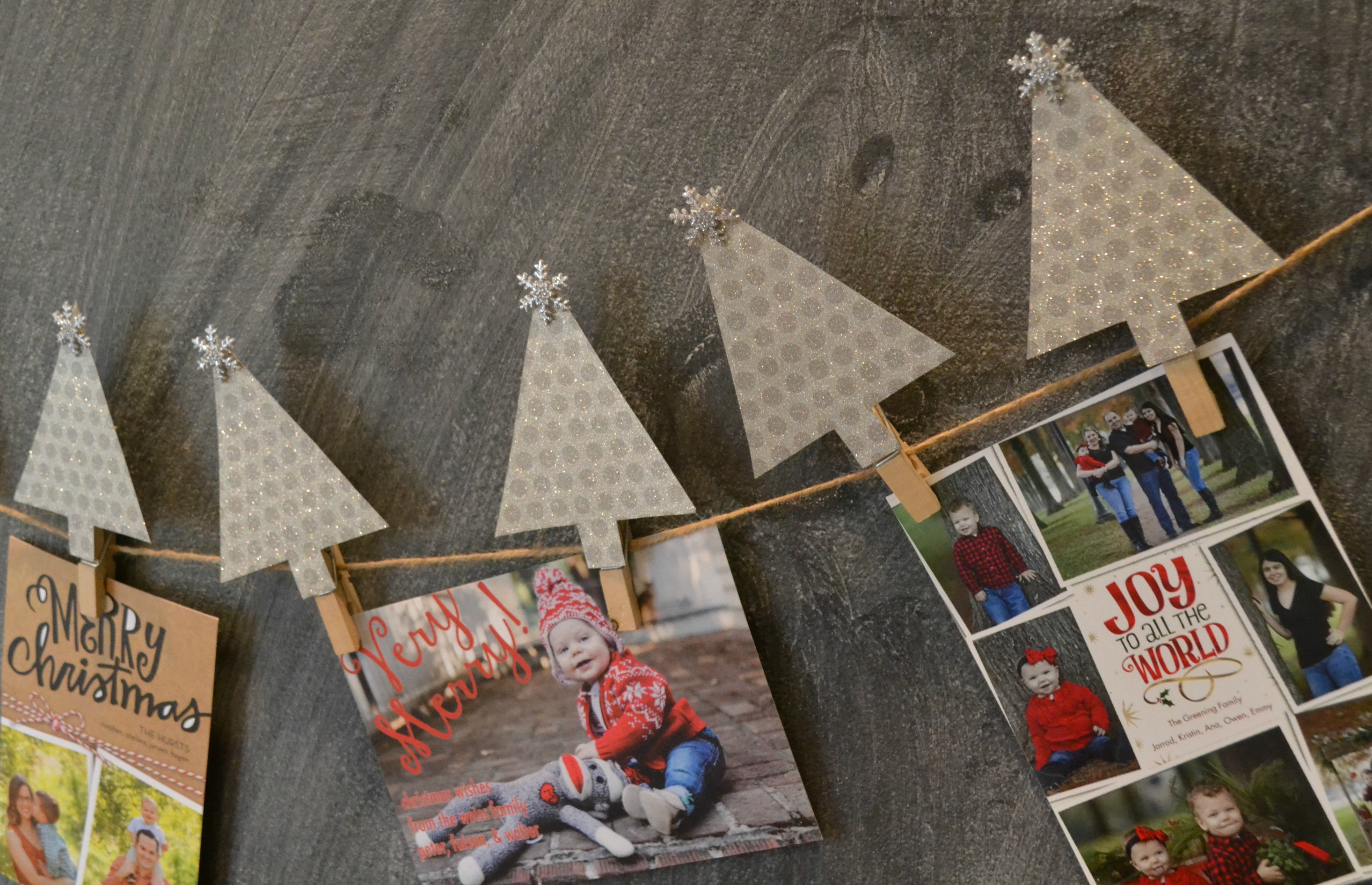 Oh my goodness, I cannot wait! So tell us, how do you organize the Christmas Cards you receive every year?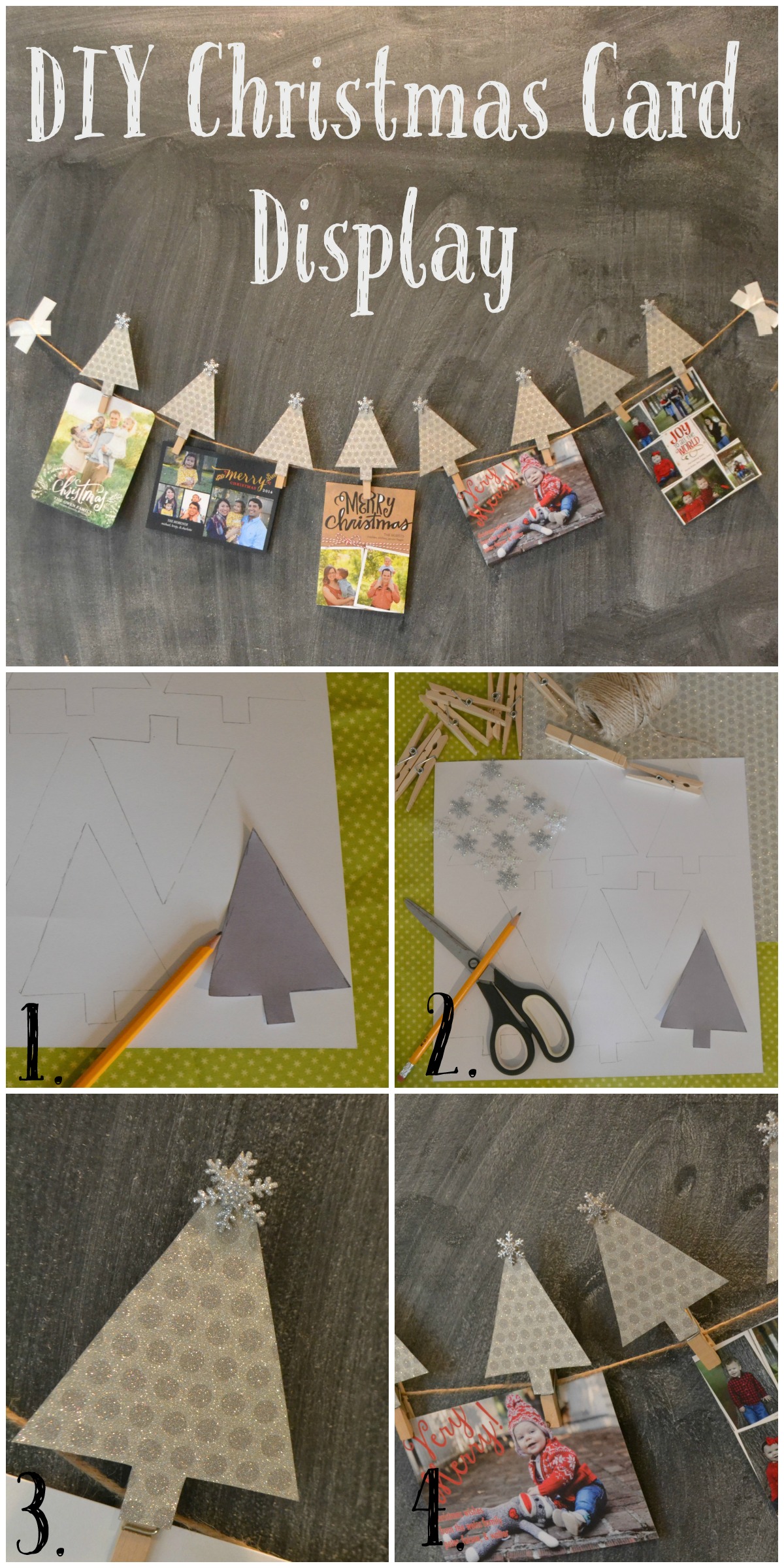 And while you are here….you should also check out these fun Cinnamon Applesauce Ornaments and a Joy to the World DIY Christmas Thumb Tack Wall Art for your Christmas decor this year as well!