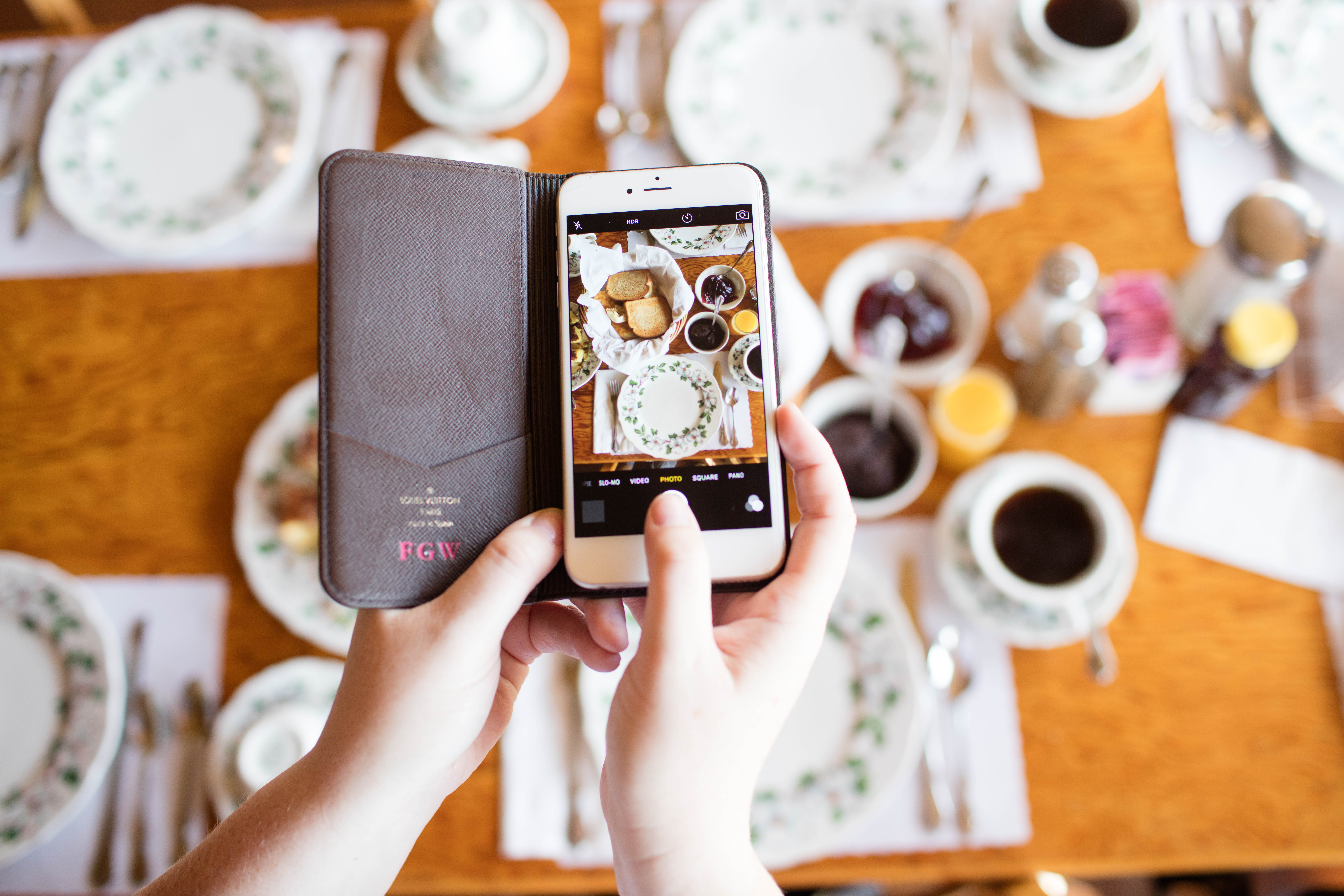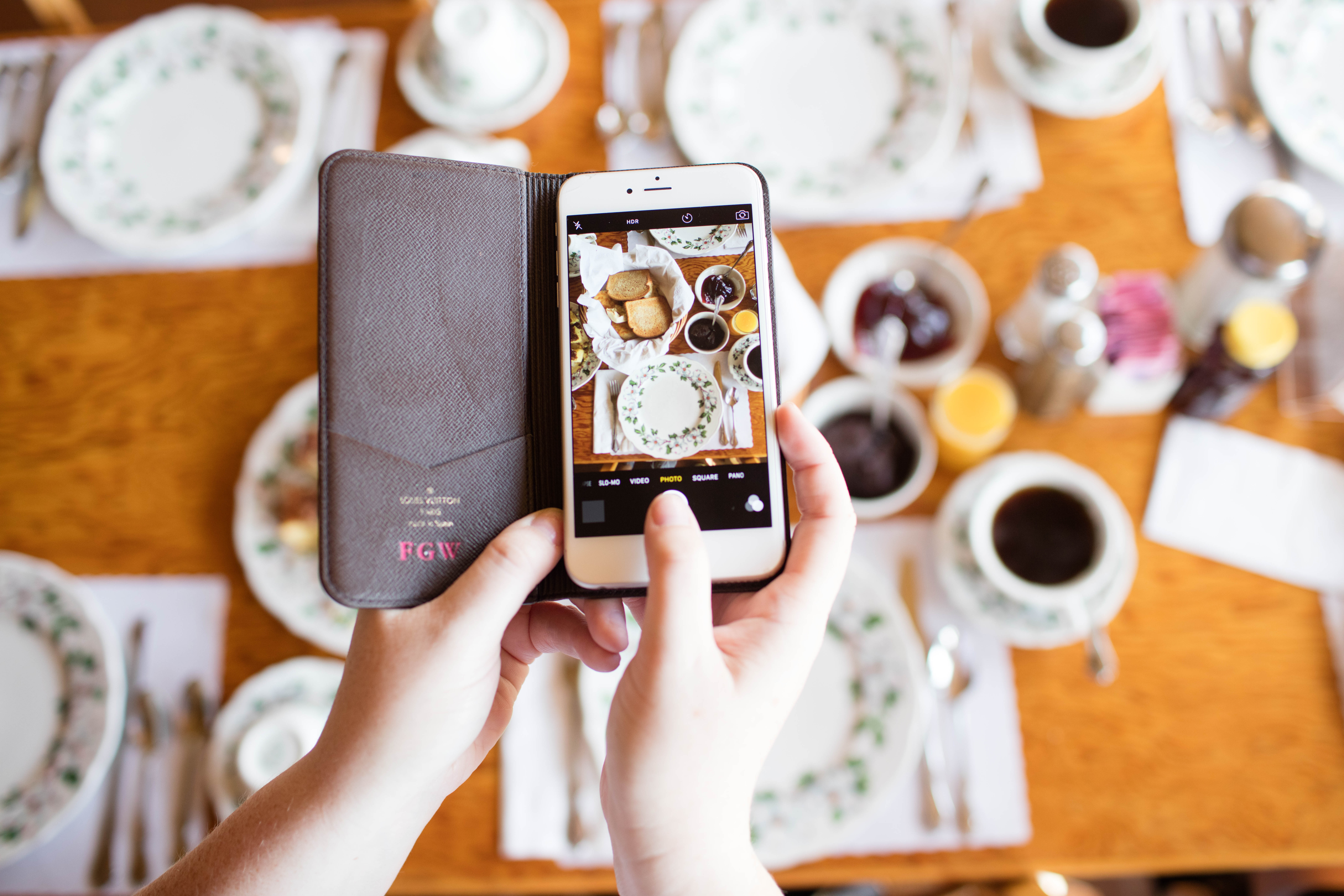 Hey friends! It's Faison here from Faison Anne Photography! Today I'm chatting all about the apps I use when posting my photos, both iPhone photos and professional photos, onto social media. Instagram is one of my favorite social media platforms, and there are so many photo editing apps out there… it can be overwhelming to find the perfect photo editing app for you!
Okay, you've nailed your flat lay photo but how do you get that iPhone photo brighter, more colorful, and just add more pop? And how do you get that adorable font, and how can you keep myself accountable for posting content on Instagram? Grab a seat and your phone, because I'm sharing my favorite apps and why I love them so much!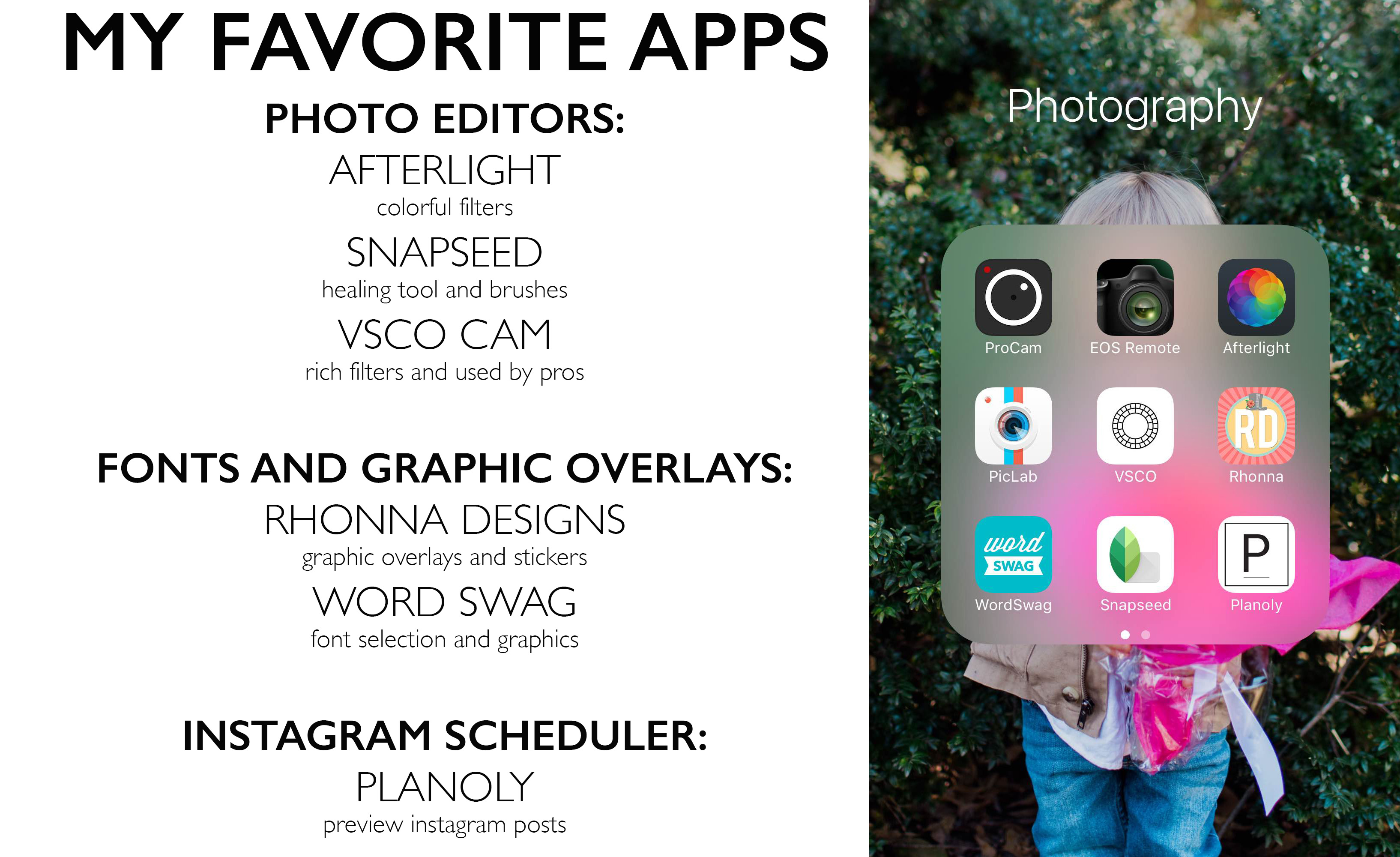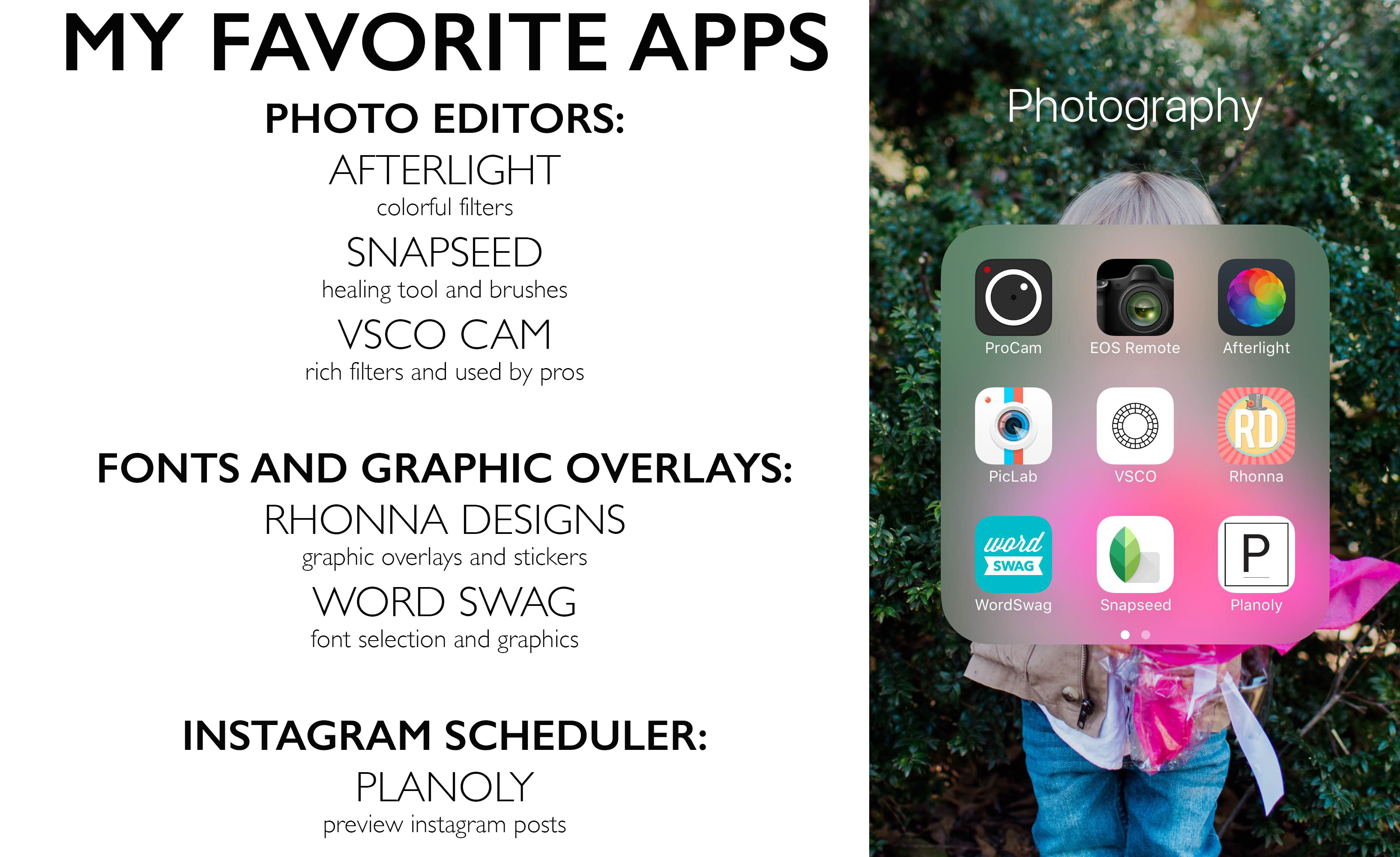 the editors
Afterlight has been one of my go-to photo editors for over two years. This app gives more control when it comes to brightness, contrast, and saturation, just to name a few. I love the massive selection of Instagram-like filters, and these filters tend to have brighter colors and accentuate the vibrancy of colors in your photo.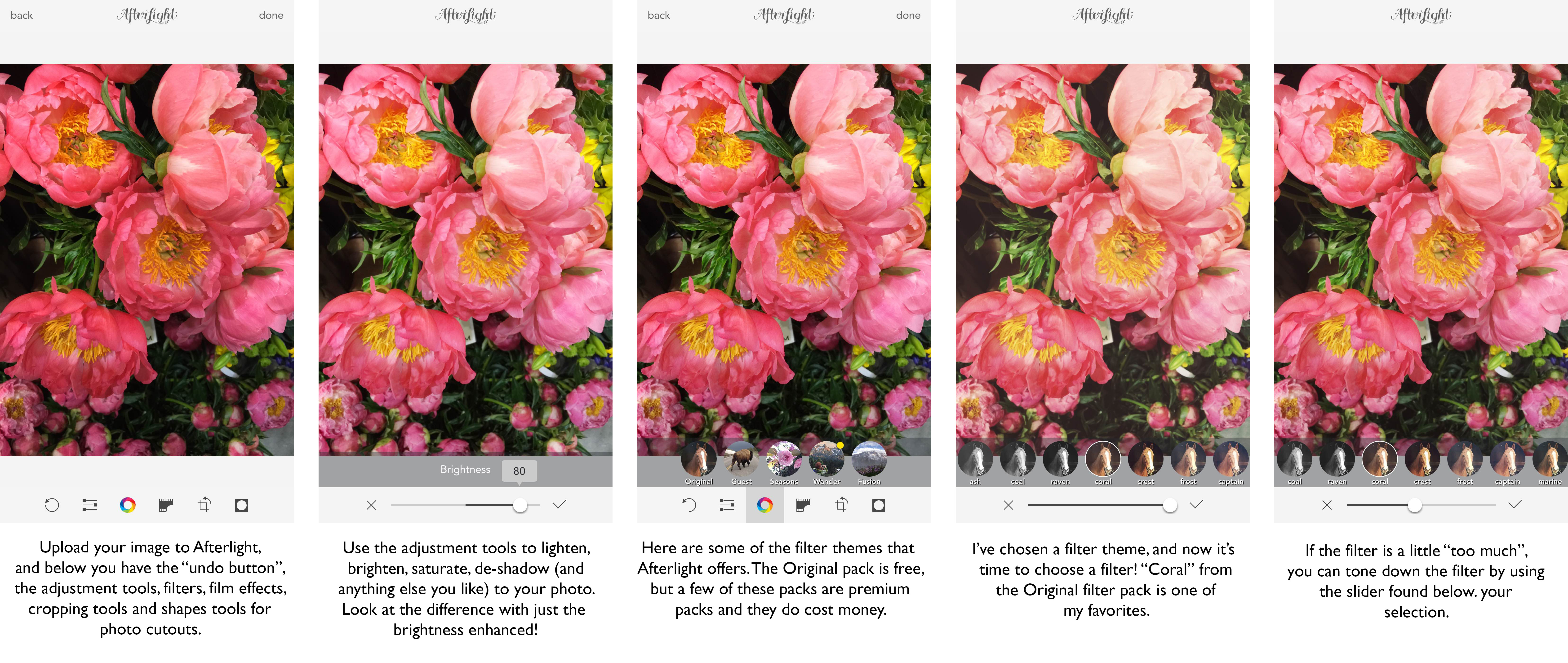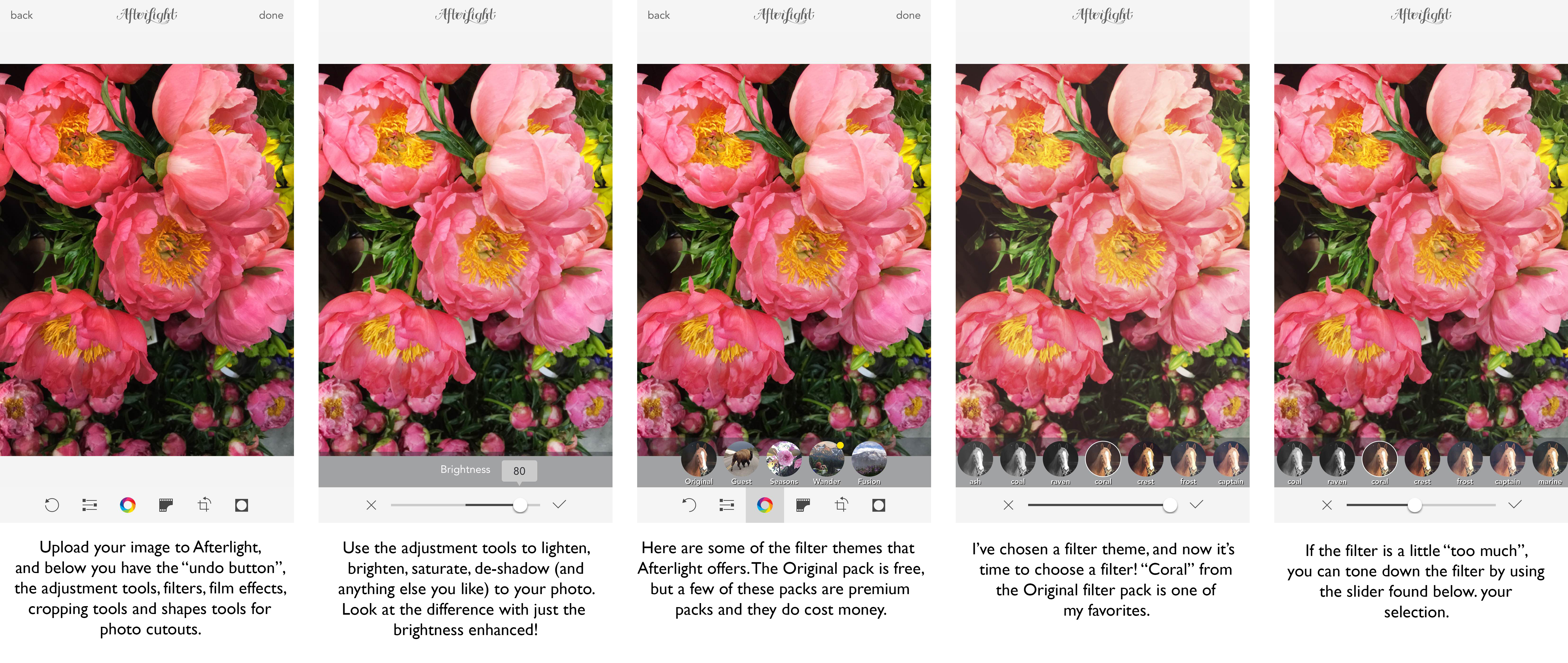 Snapseed has become my new favorite photo editing app because of the healing tool to "photoshop" unwanted things in your photo; perfect example is the price tag on the peony bunch (below). Other brushes that I frequently use are the exposure brush to brighten and desaturate colors I don't want, like the chestnut color in the table. This app also gives the user control of brightness, saturation, ambience, warmth, and more.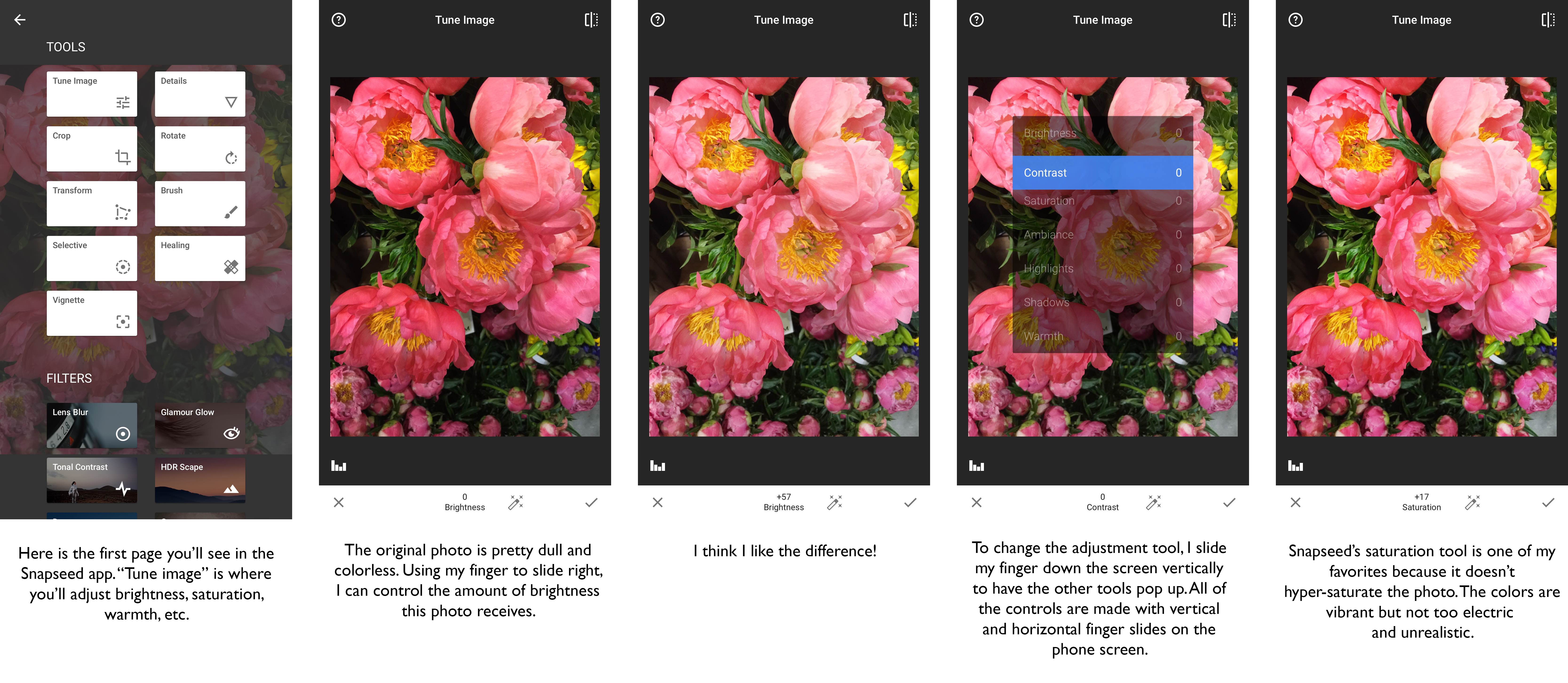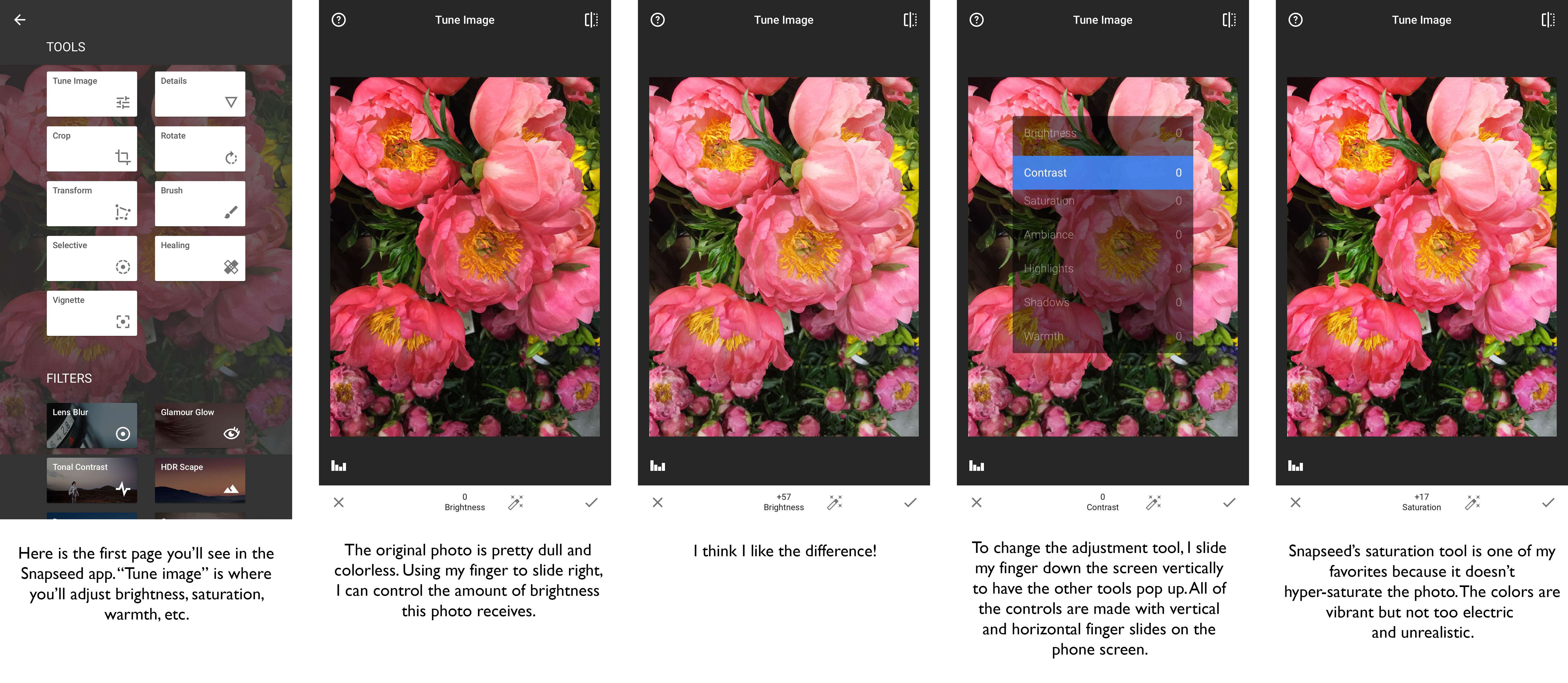 Remember how I talked about the healing/cloning brush? This is one of the few apps that has a healing tool that works so well! Want to remove crumbs from a messy table for a flat lay photo? This is the perfect app to have! The difference between the original photo versus the final photo (below) is what almost every photo on my Instagram feed has been edited though.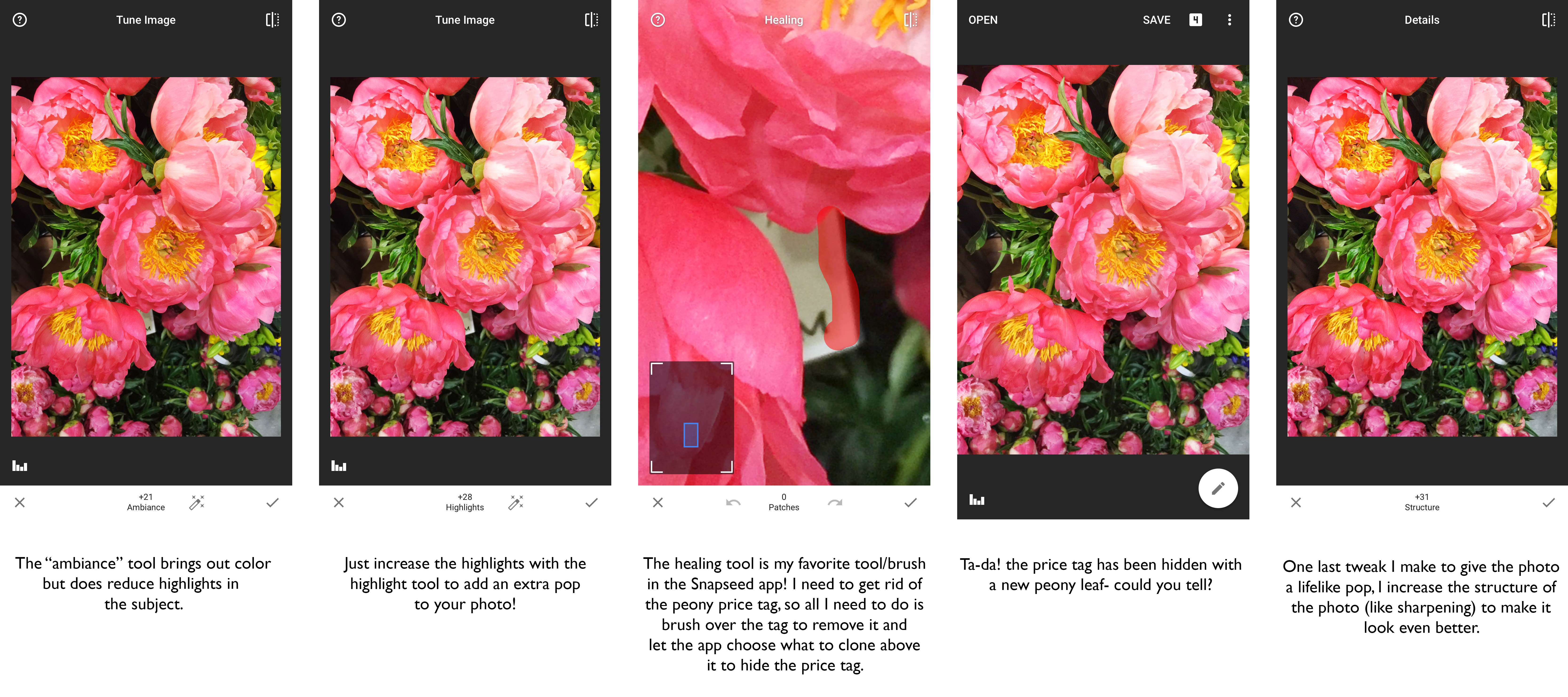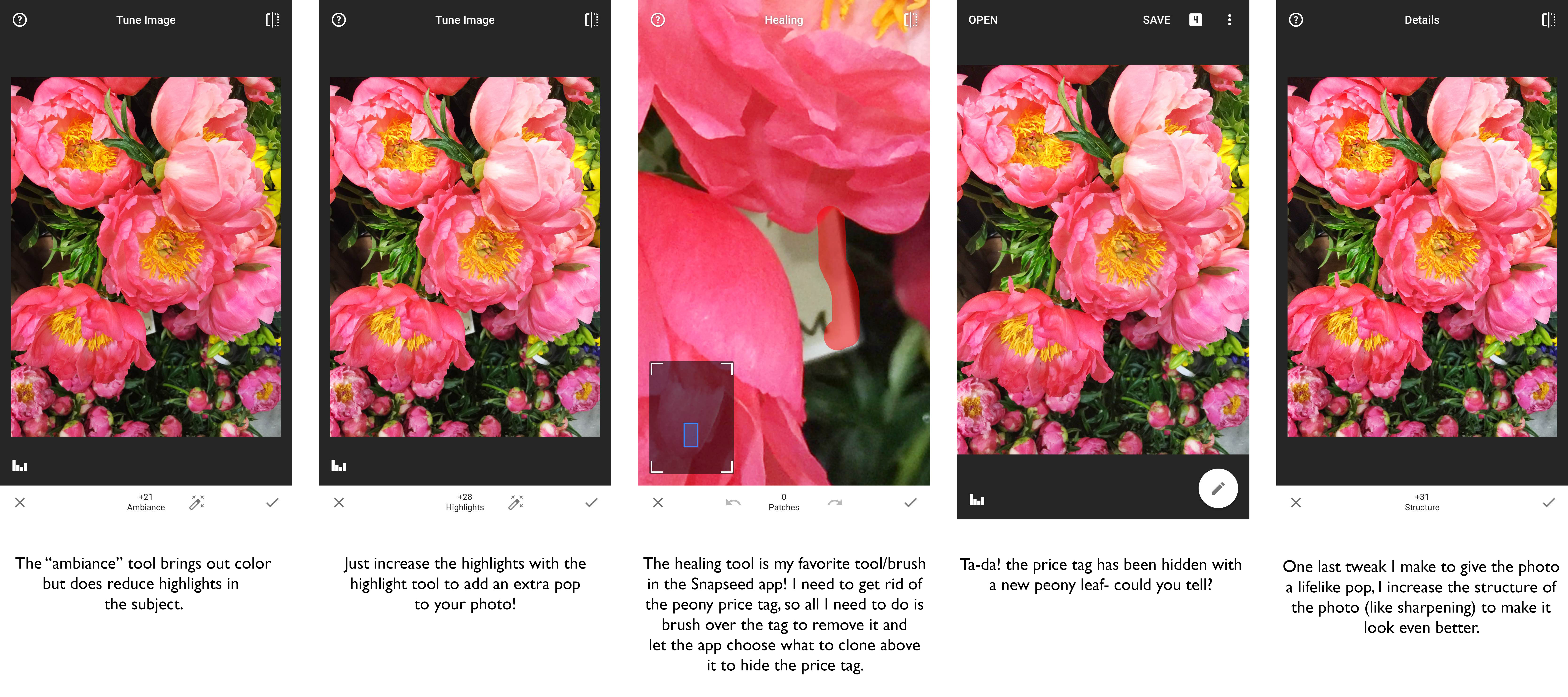 VSCO is a cult favorite and their filters are widely used by professional photographers, both on social media and with their professional images. I'll be honest and tell you that VSCO's tool increment slider isn't my favorite (you can see in the photos below with the -5 to +5 slider), and the brightness isn't my favorite either- it blows out the photos with each increase. However, the contrast tool retains the richness of the image, and that alone redeems VSCO.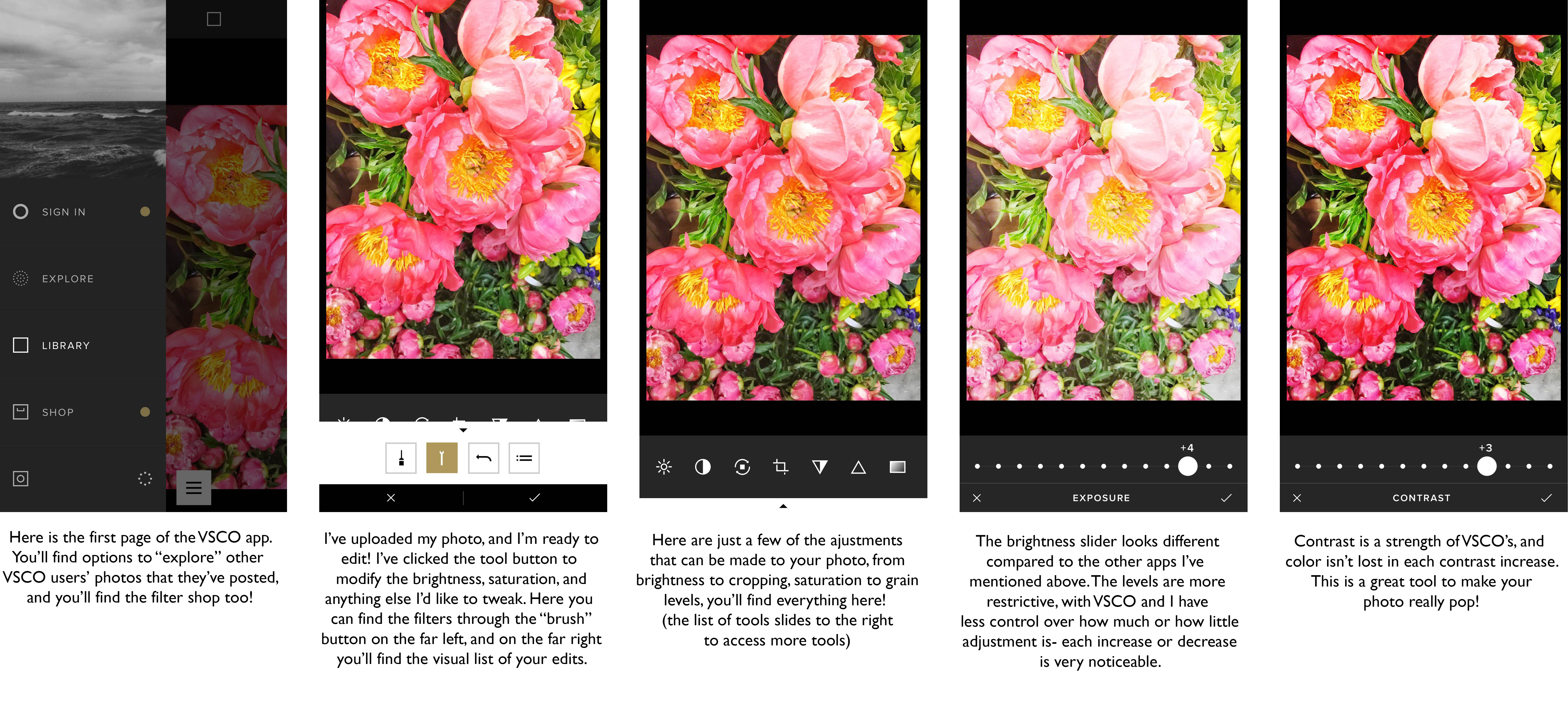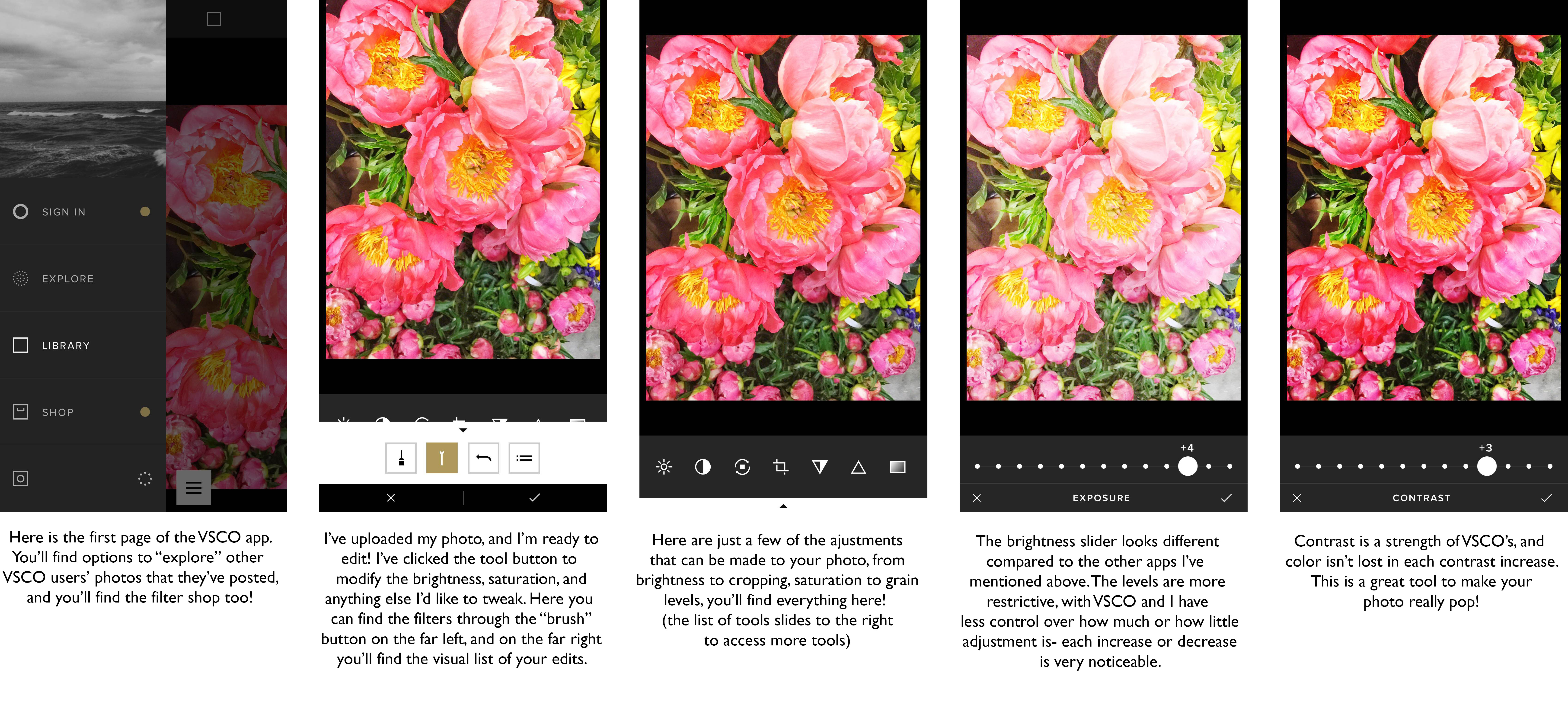 If you love the matte-look photos, this app is for you! VSCO's filters accentuate darks and can give more of the film look.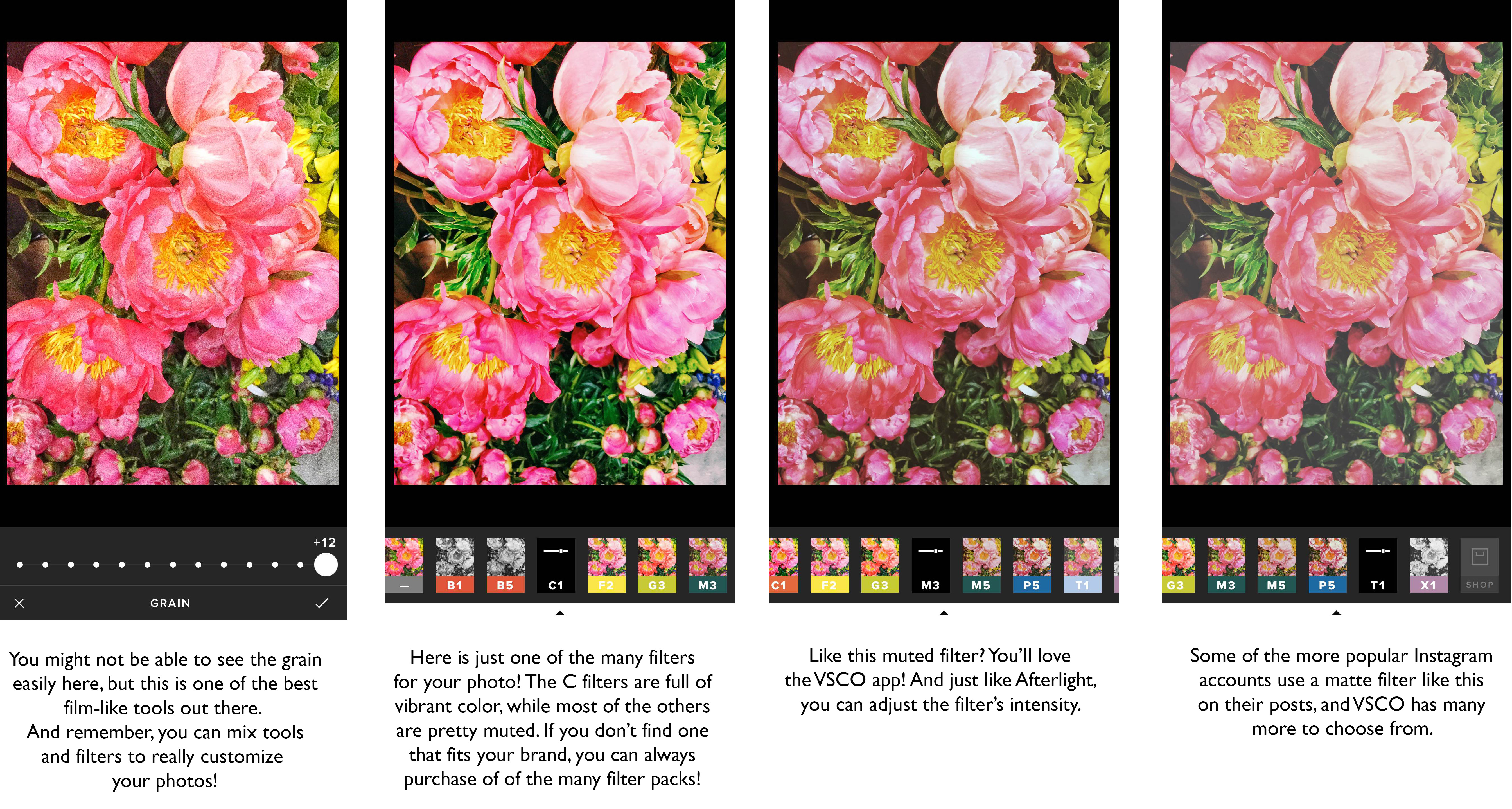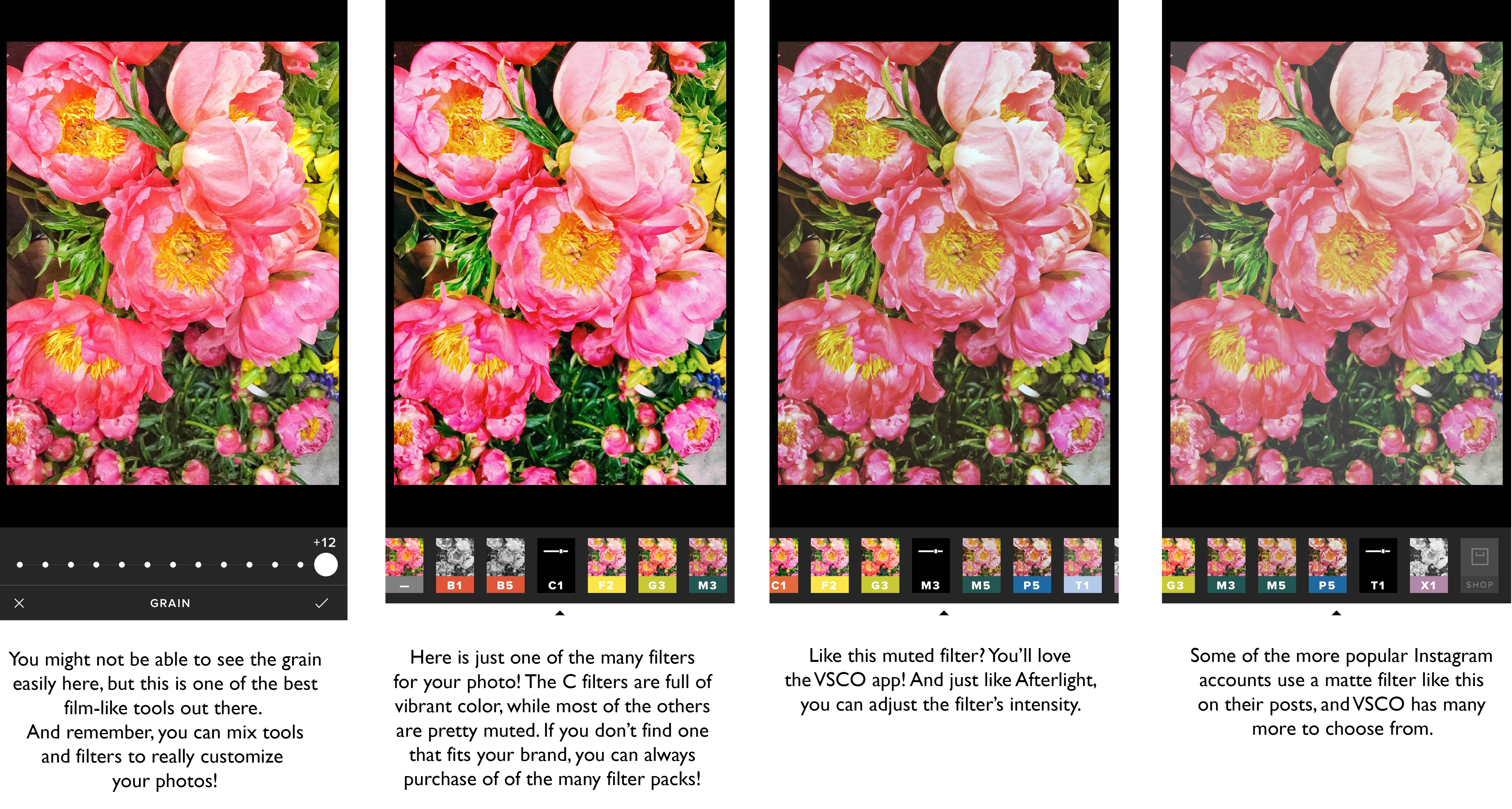 the fonts and graphics
Rhonna Designs is a great app for those looking for stickers or digital appliqués for their photos. Do you love those popular watercolor fonts? RHONNA has so many words and phrases, and you can change the font color to just about anything… and did I mention they have gold glitter and gilded gold as an option?! This app is worth it for the gilded gold and gold glitter font colors alone, just sayin'!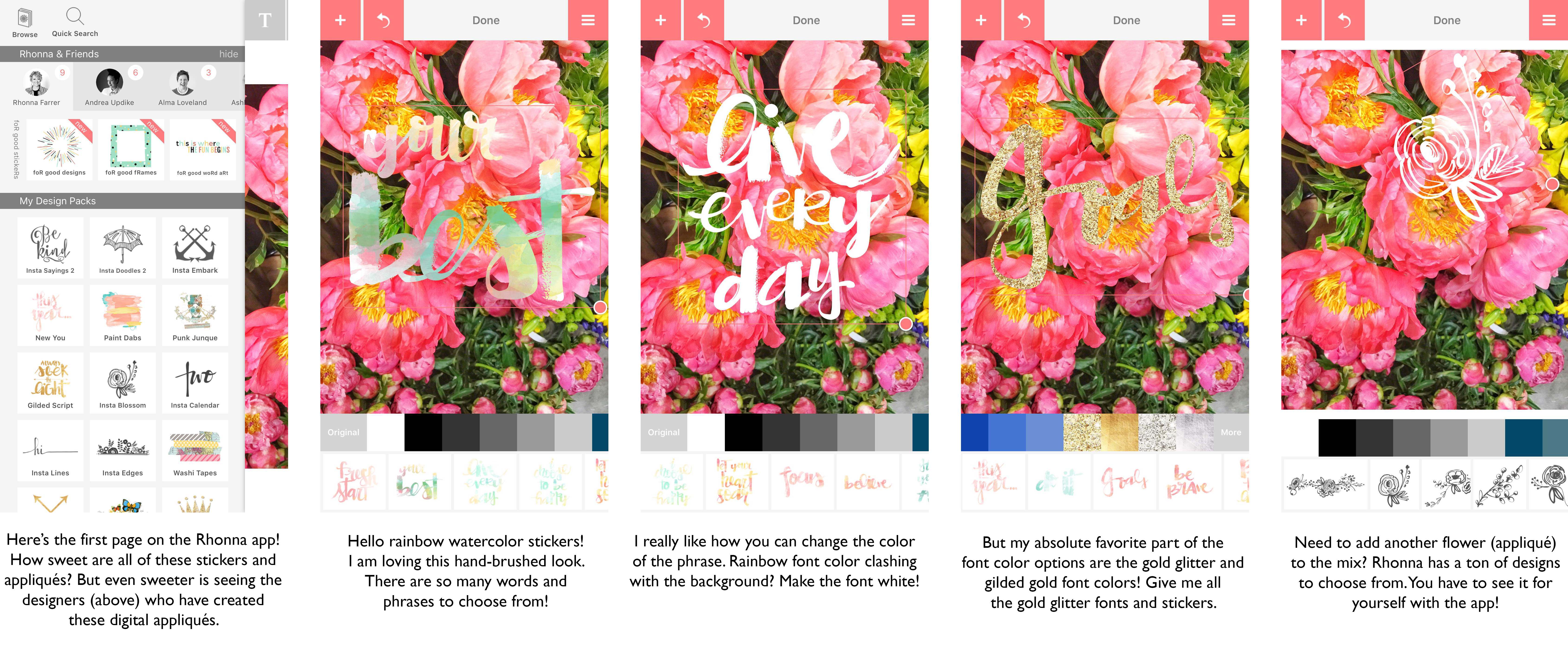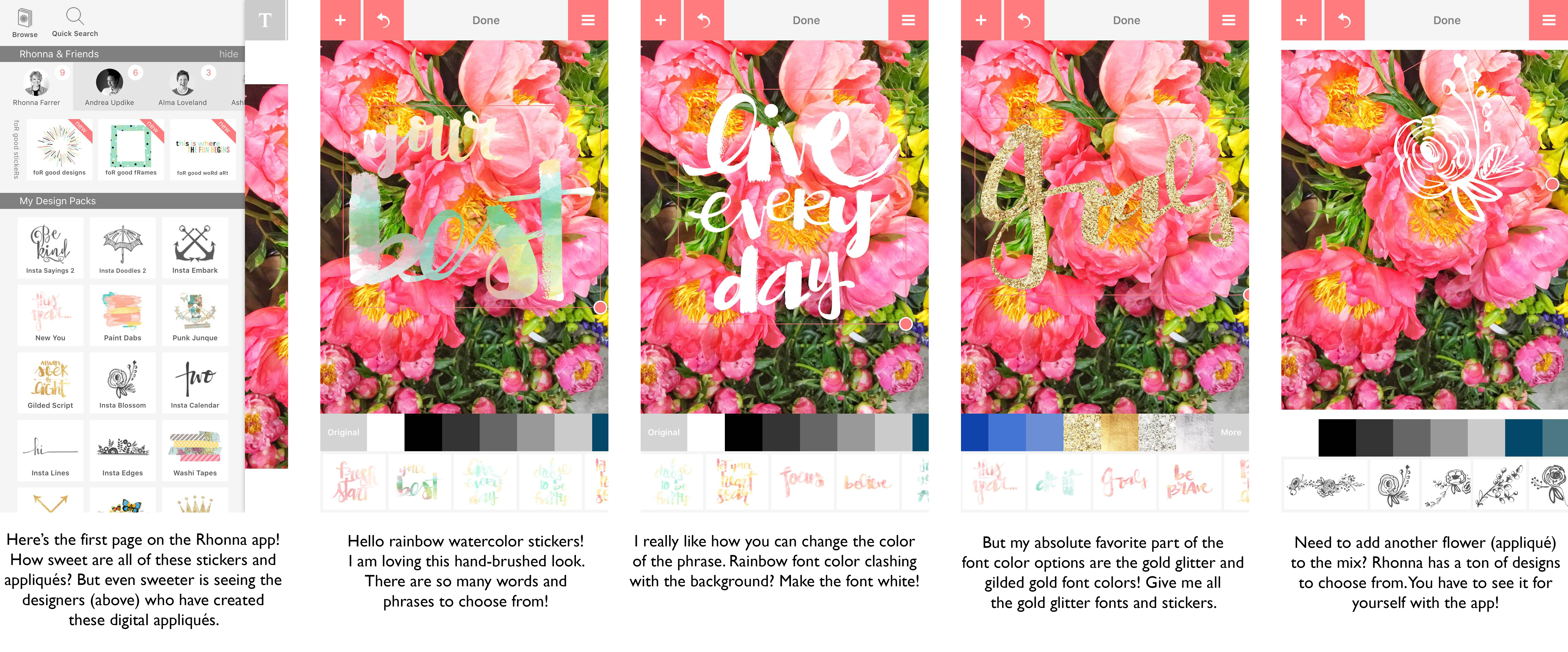 Word Swag is an app that gives you the Adobe Illustrator-look with sleek fonts and graphics without having to get anywhere near a computer- it's a must-have! You can choose font colors for around 100 font designs, and is very customizable. This app is great for bloggers that don't have time to work on Photoshop or Illustrator and want their blog post photo to catch a reader's eye on Instagram (or any social media platform).


the instagram scheduler
Okay, let me preface this by saying that this app is a premium service, meaning it is a monthly charge of $7 per month (or $9 month-to-month) to use, however, I feel like Planoly is worth every penny. Planoly is an instagram scheduling service that allows you to actually schedule Instagram posts. This is the perfect app for any business or blogger that wants to grow their Instagram presence with posts throughout the day or week without the hassle of constantly uploading on their phone or iPad. Planoly allows you to schedule posts as far in advance as you like, from 5 minutes to several months in advance- you can even write your photo's description! Once you have your photo scheduled, a reminder will pop up telling you that an image is ready to be posted onto Instagram. Planoly will copy your photo's text for you and open Instagram. The photo will be ready to go, and all you have to do is hit "paste" to enter your photo's text, press "post", and voila! Your scheduled photo has been uploaded! If you work full-time and don't have enough time to sneak away constantly to post photos to share your blog post on Instagram, this is the app for you.


Another huge perk with this app is that it allows you to preview what your Instagram feed will look like before these photos get published, meaning this gives you full control over the colors and themes in your feed. Love that black and white photo of you and your husband, but hate that it clashes with your recent peony photo? No worries! You can tweak photo arrangements and move photos to make your Instagram feed exactly what you want it to look like. You also can see your Instagram stats, see when you receive the most feedback, and see when the best time of day to post is for you.
And that's a wrap! If you have any questions about these apps or have any questions about cameras and photography, you can always send me an email at faisonannephotography@gmail.com. Thanks for reading today, and I'll see you again soon!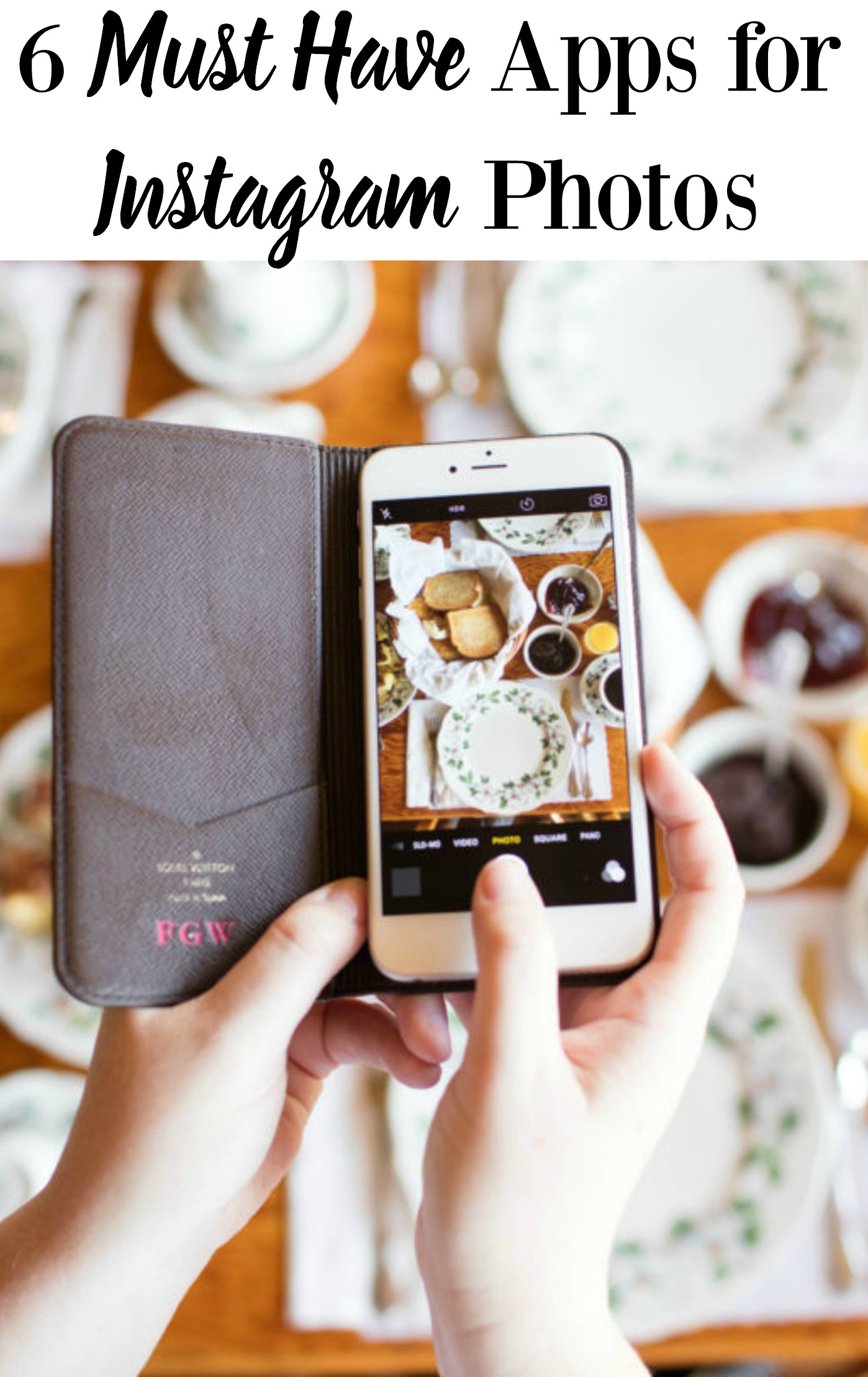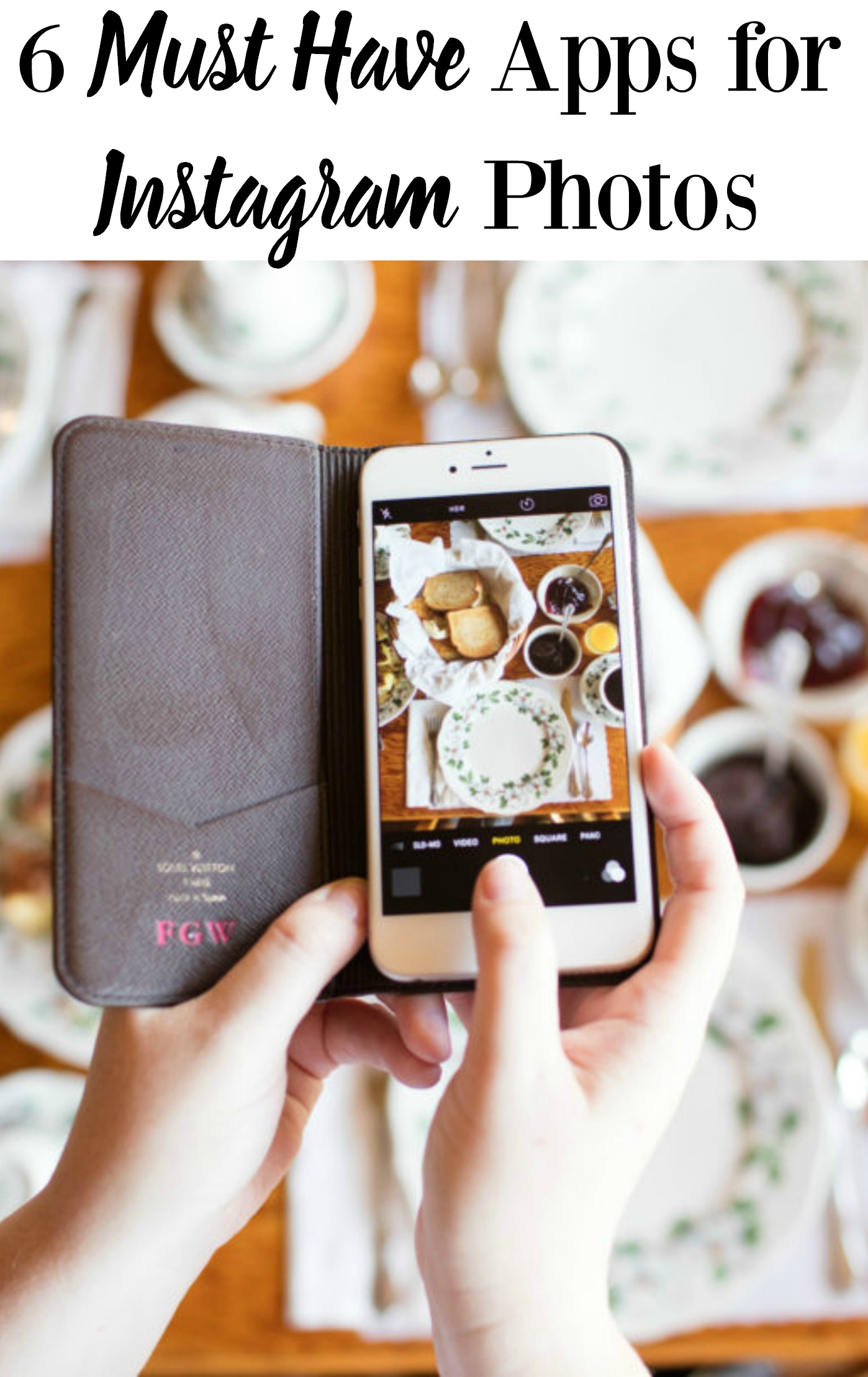 Save
Save
Save