You guys, it is Friday! Yay for Friday!
Can I just tell you that I am loving summer! I am loving being home with the kids (most of the time), I love that I am getting stuff done around the house and I am loving getting to sleep in (by sleep in I mean 7:30).
One thing I am not loving is the amount of food my family is consuming on a daily basis. I seriously do not understand how 3 small humans consume so much food.I am literally at the grocery store on a daily basis.
You know how it goes though, kids want snacks. They want snacks full of junk! It's so hard as a mom to find snacks and food that is good for your family but also healthy. This past week I have started making more make ahead snacks that the kids can grab and go. I know what is in them and that makes me feel much better about what they are eating.
One of our favorites has quickly become these Homemade Chocolate Chip Granola Bars!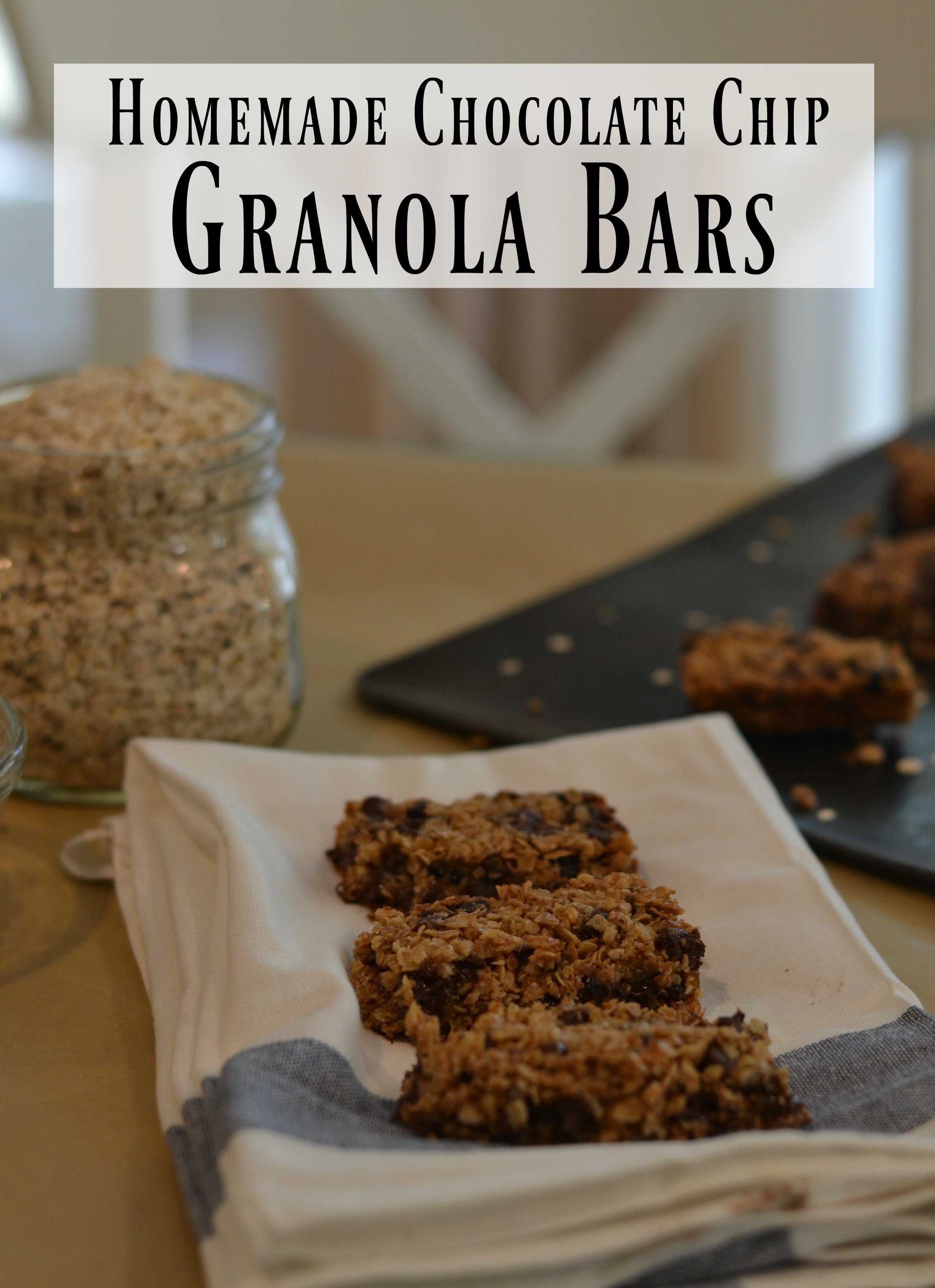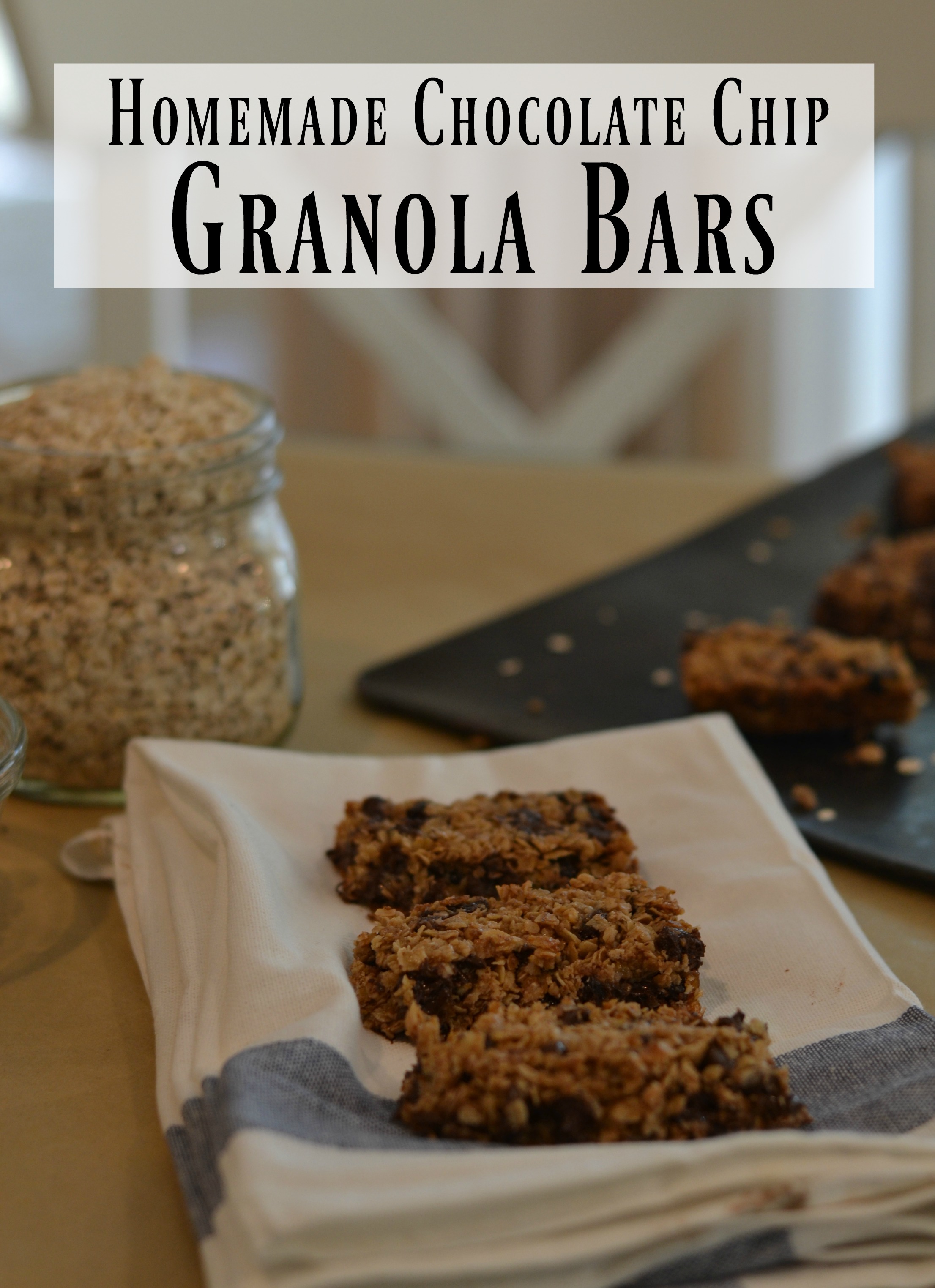 These granola bars are chewy, chocolately and oh so delicious. They are super easy to make and are gobbled up as quickly as I can make them! Here is what you need to make your own.
Ingredients:
3 cups rolled oats (quick cook)
1/2 cup semi-sweet chocolate chips
1/3 cup raisins
1/2 cup light brown sugar
1/2 teaspoon salt
1/2 cup room temp butter
1/4 cup honey
1/2 teaspoon real vanilla extract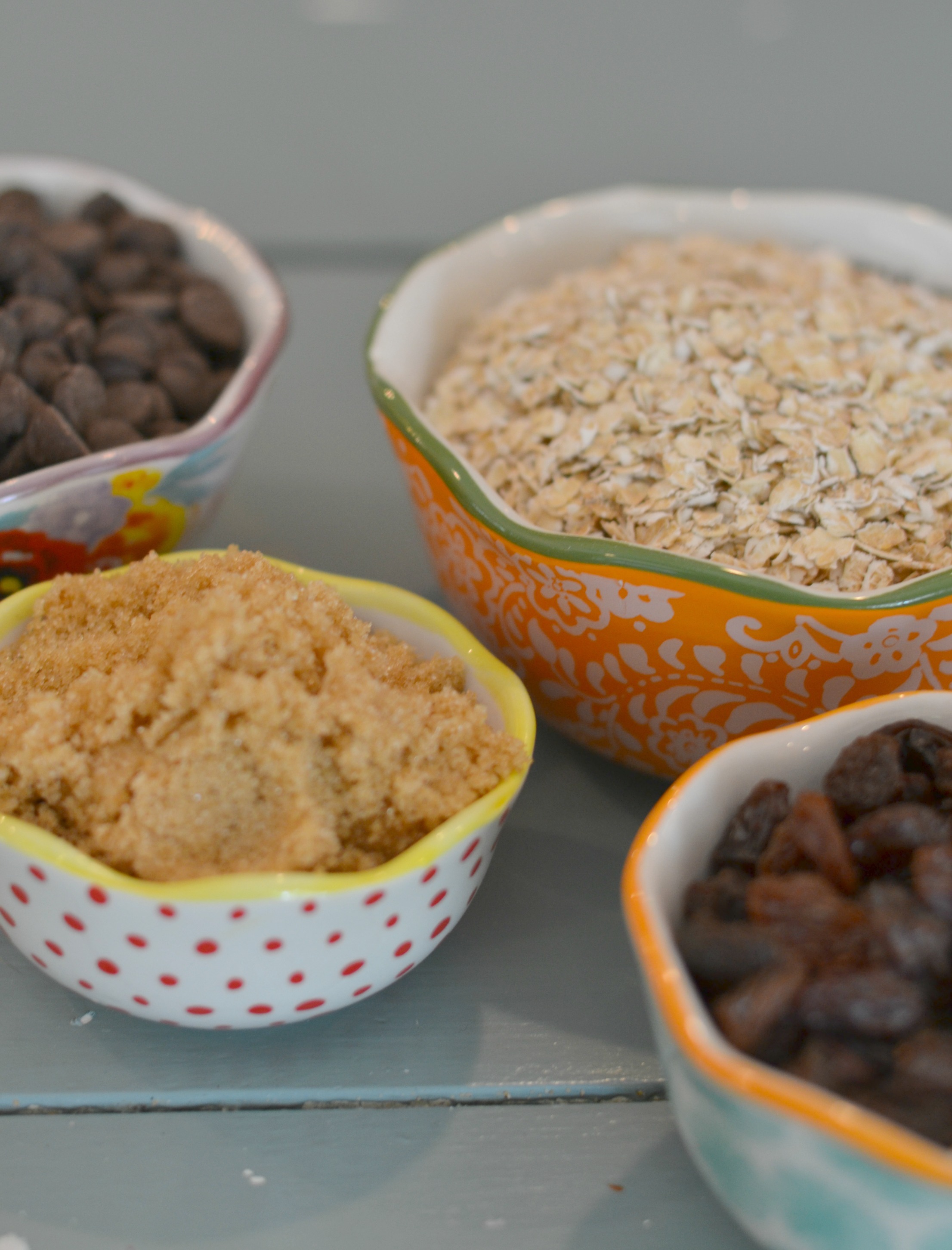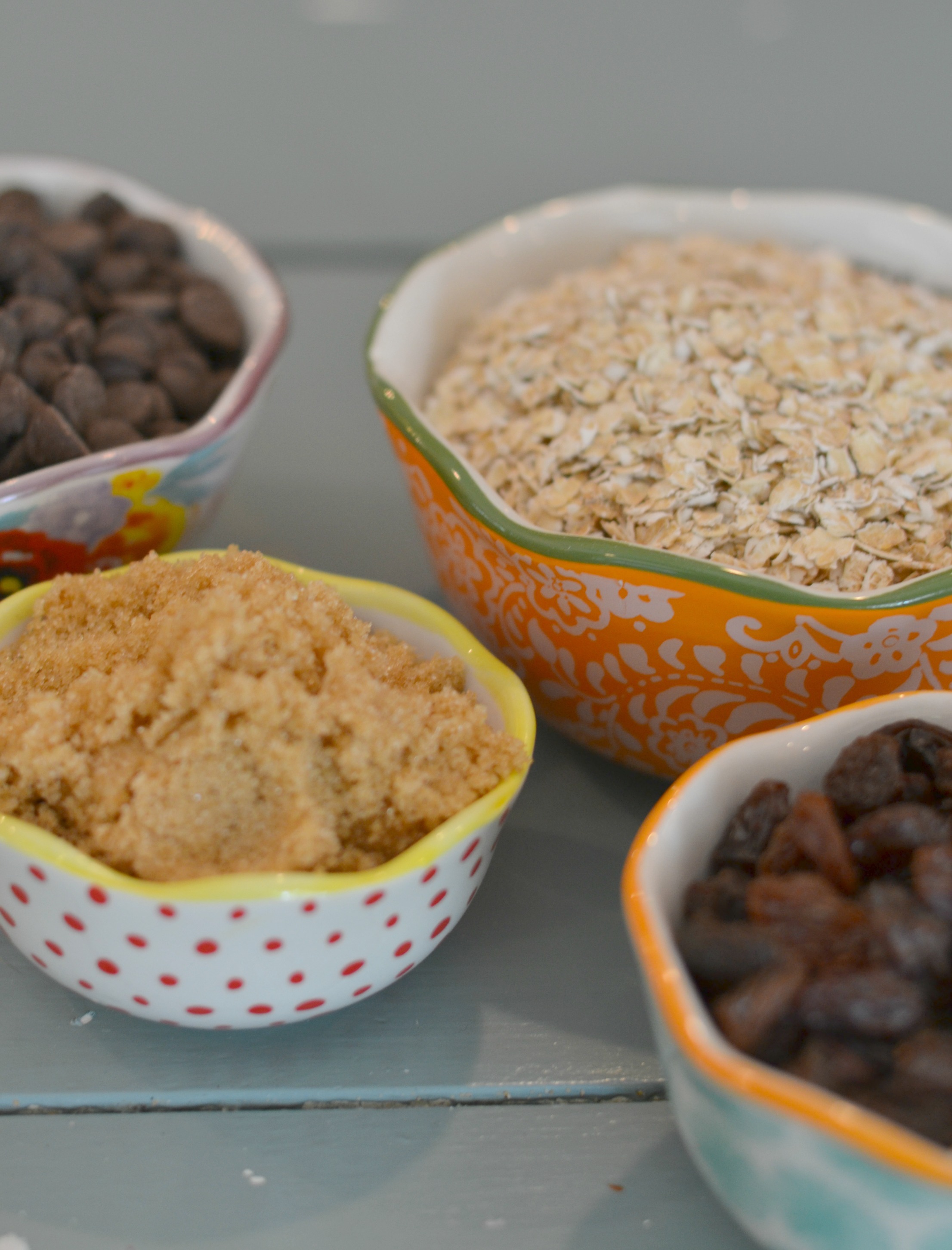 Instructions:
Preheat oven to 350 degrees. In a large mixing bowl add all ingredients and mix well. Spread the granola mixture in a 9X13 pan and spread evenly with a spatula.
Bake for 18 to 20 minutes and until granola is light brown. Let cool for at least 30 min.
Cut granola into even squares and enjoy!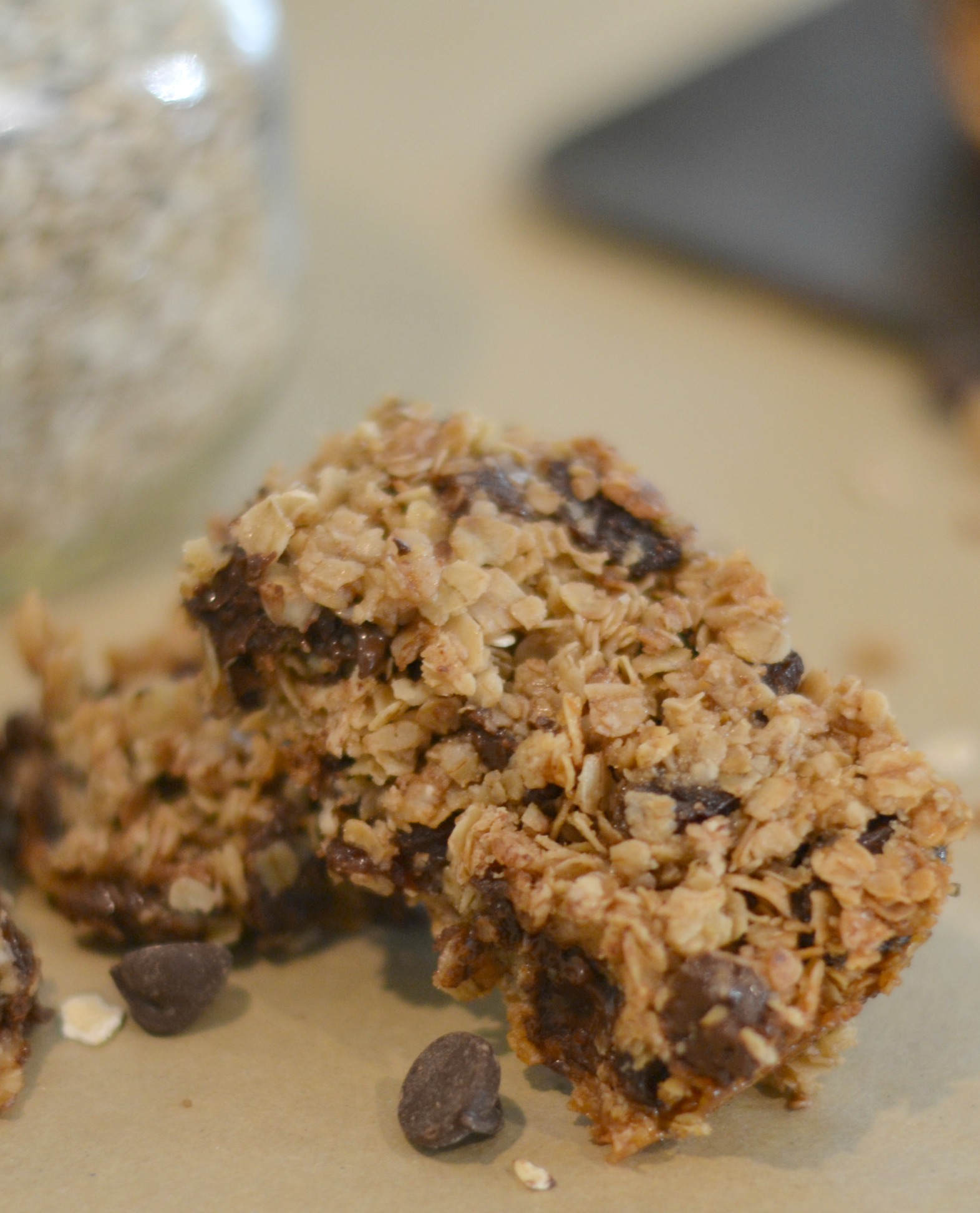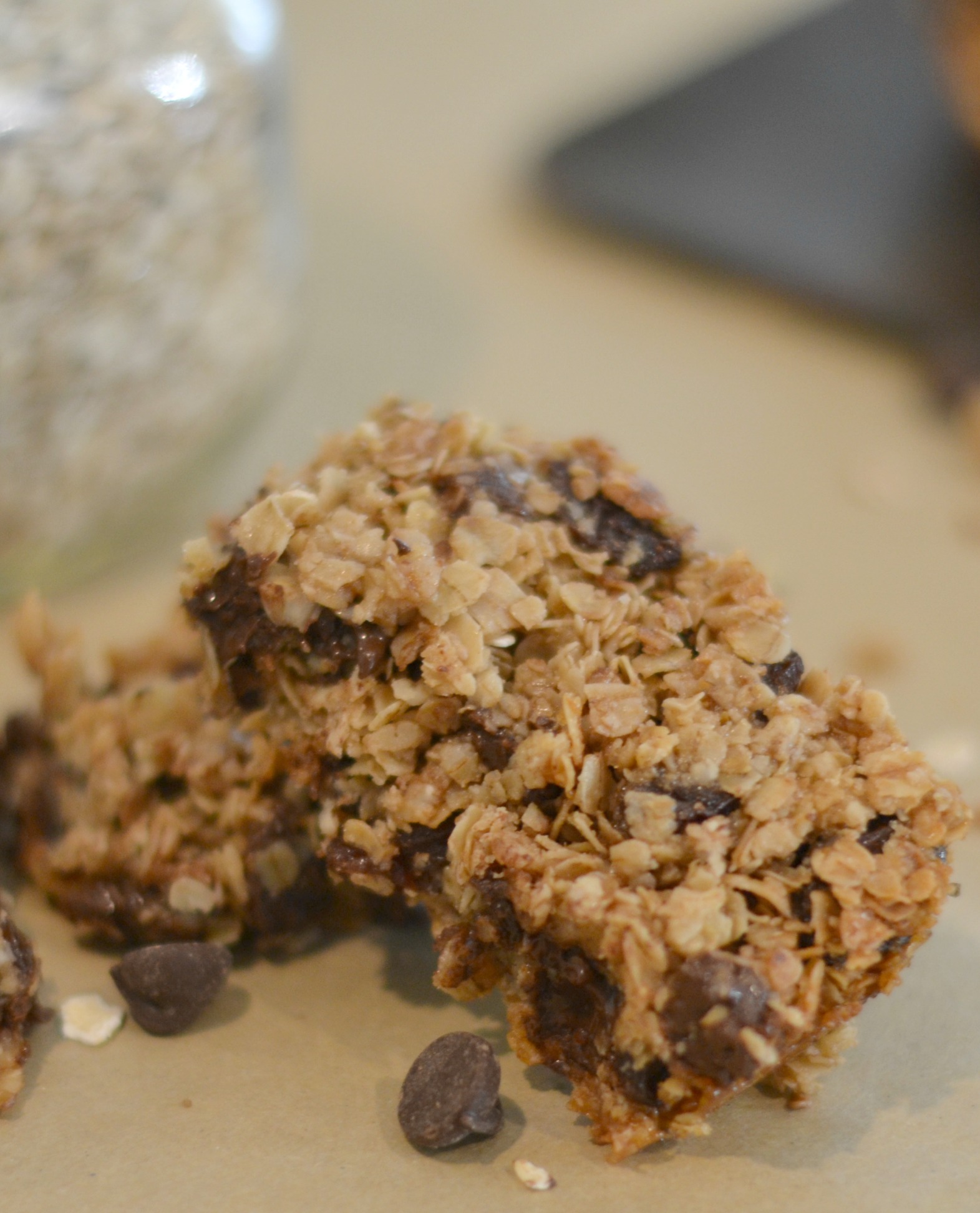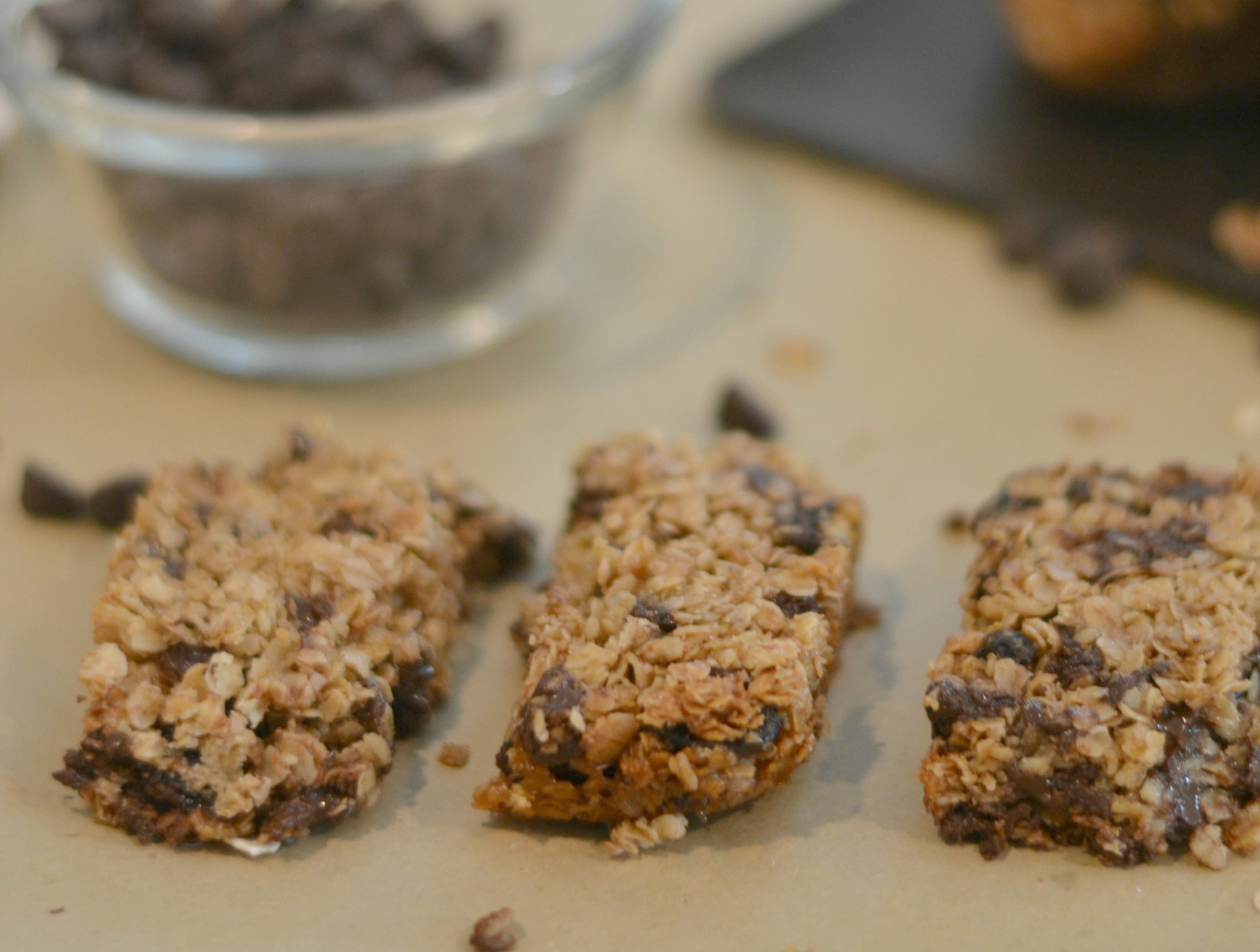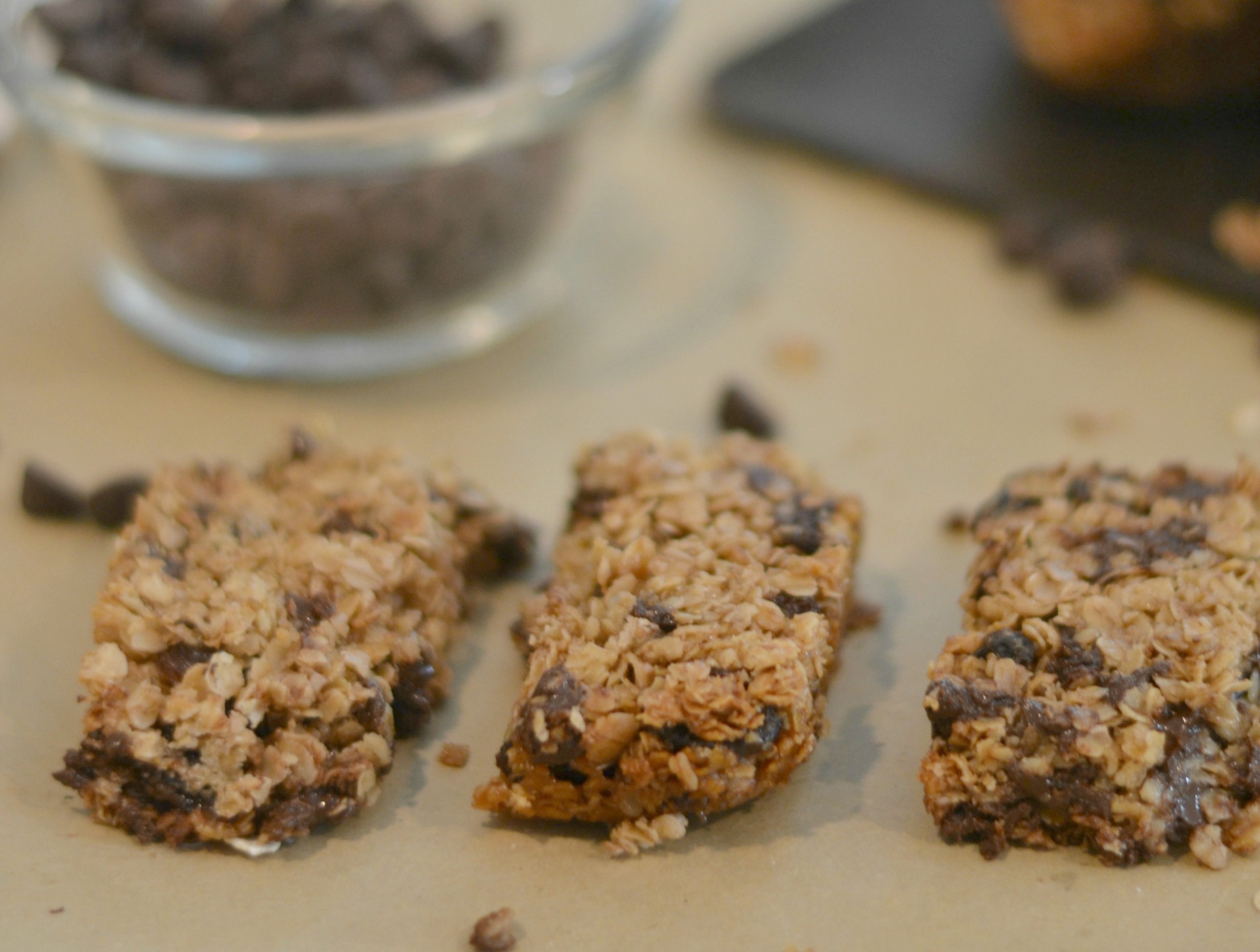 What are some of your family's favorite snack foods? Any homemade snacks we need to try around our parts?
Save
Save