I can't speak for all moms, but I know for myself that I absolutely DREAD swimsuit season. While a good portion of the country is halfway through the season, us Texas gals know that swimsuit season will last well into October.
A lot of my contempt, is my lack of confidence and not feeling comfortable in my own skin, which I am working on. An even bigger part however , is that it is near impossible to find a suit that can flatter my mom bod while also being modest.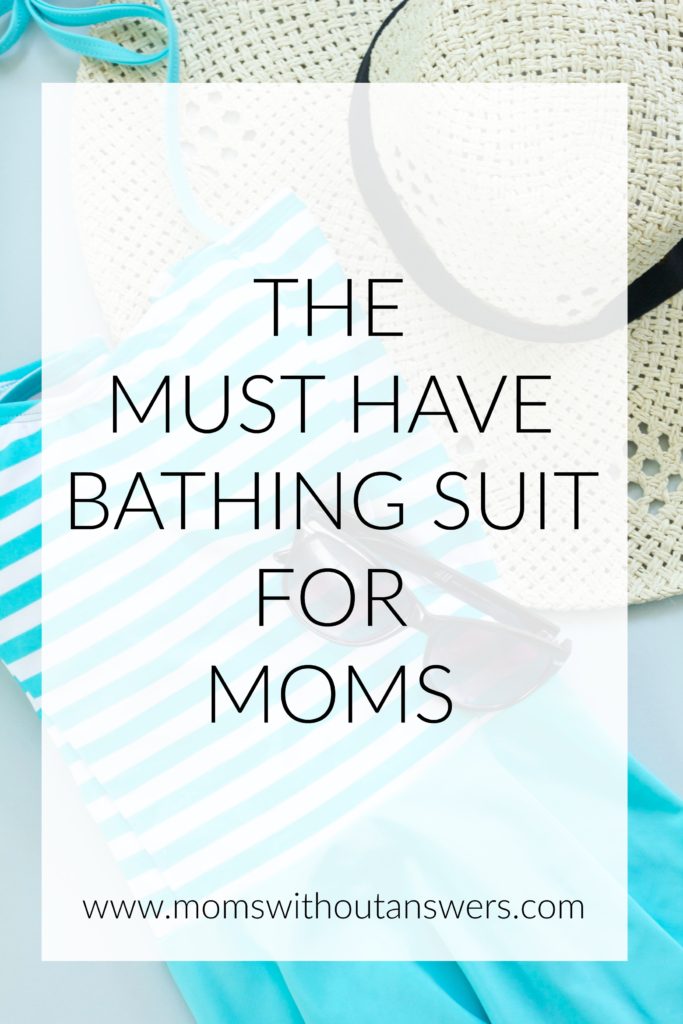 As the trends change, or maybe I just get older and embrace my granny status, I find the options for swimsuits for grown women kind of appalling. I mean hats off to all of you mamas that can rock a teeny bikini. But for those of us who aren't necessarily comfortable baring it all for the neighborhood pool, it can be disappointing when even one pieces have started to cover less and less. It is hard to find a suit that can support the ladies. It's hard to find a suit that isn't cut down to the crack of your hiney. It's hard to find a suit that is an actual one piece that doesn't have odd placed cutouts where my mom bod starts to ooze out. And if I ever do find a suit that fits…it's usually some kind of swim dress or something that I feel is a little too old for me. I want to be covered but I still want to look cute.
If I am going to be chasing my kiddos around the pool or beach I need something that is going to have everything covered and something I can also feel good in. Last summer I saw several bloggers talking all about the brand Lime Ricki and how much they loved their suits. I gave it a quick glance, and honestly I just assumed they wouldn't come in plus size and moved along pretty quickly.
Flash forward to this year and I was browsing Instagram in bed late one night. I saw a friend sharing a picture of her Lime Ricki suit and I remembered how much cute I thought they were and clicked over to their account. To my pleasant surprise I saw pictures of all kinds of "real" women rocking their Lime Ricki suits. I quickly learned that the suits did in fact come in my size and I had to get my hands on one.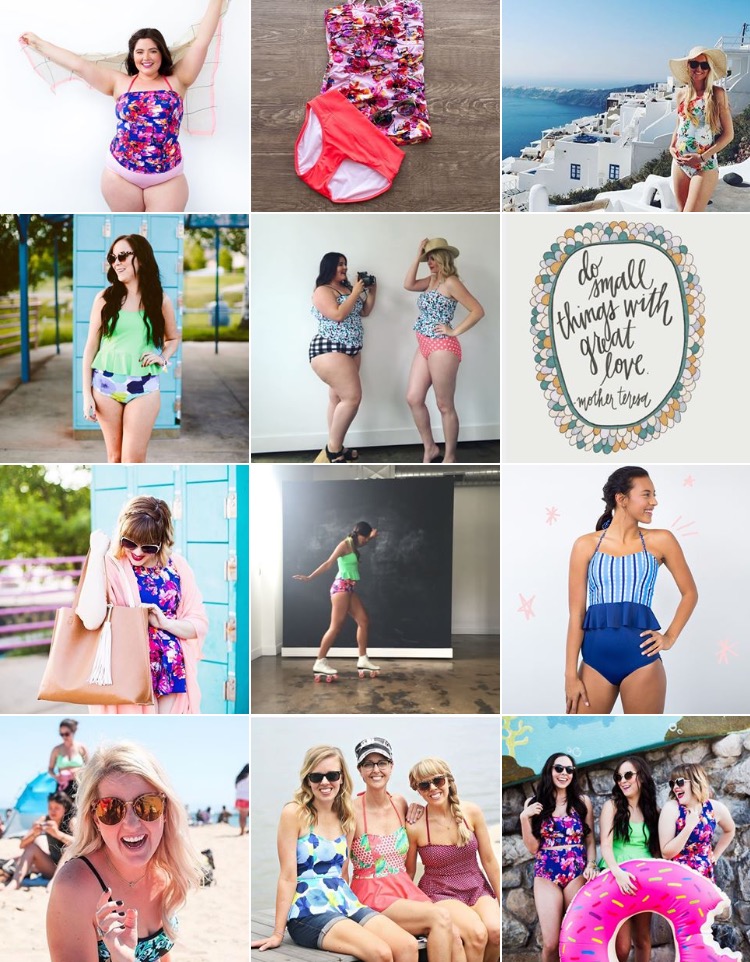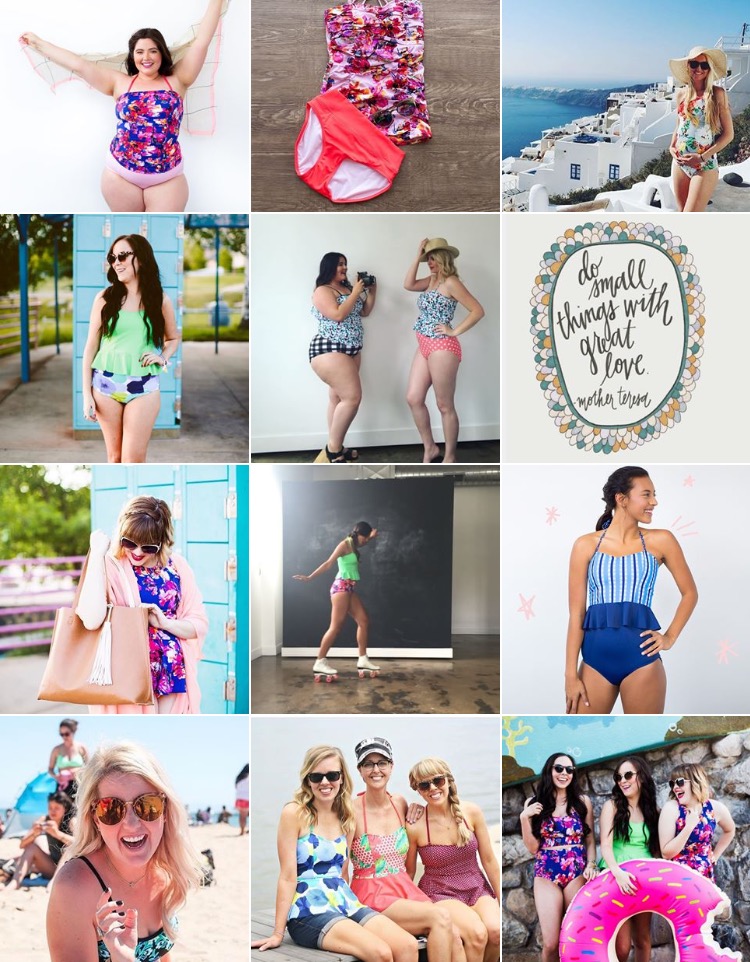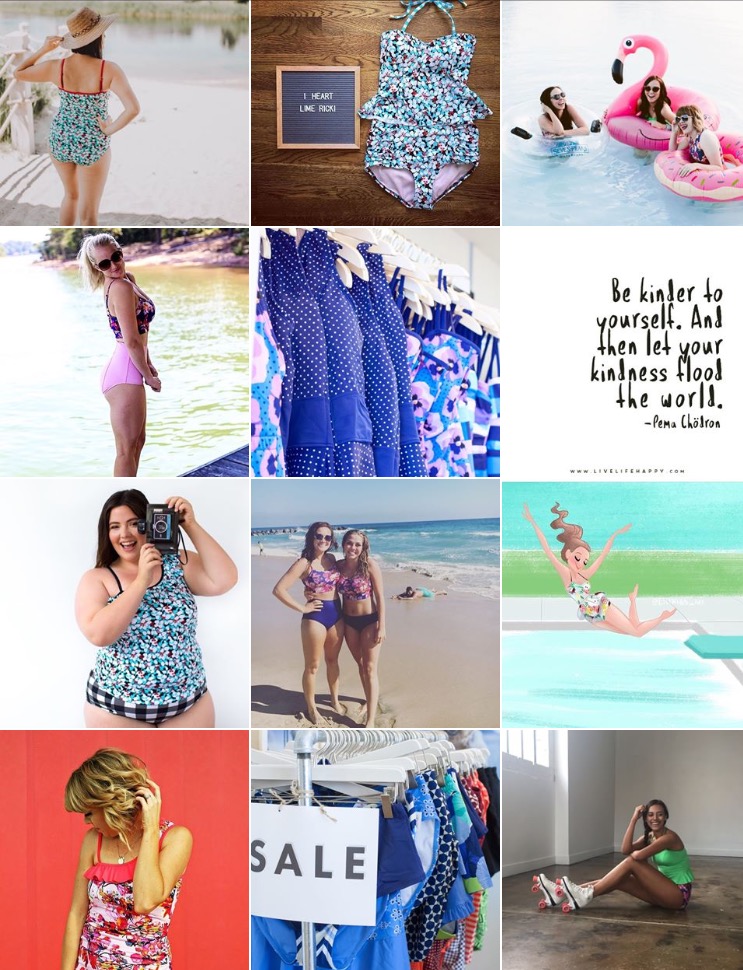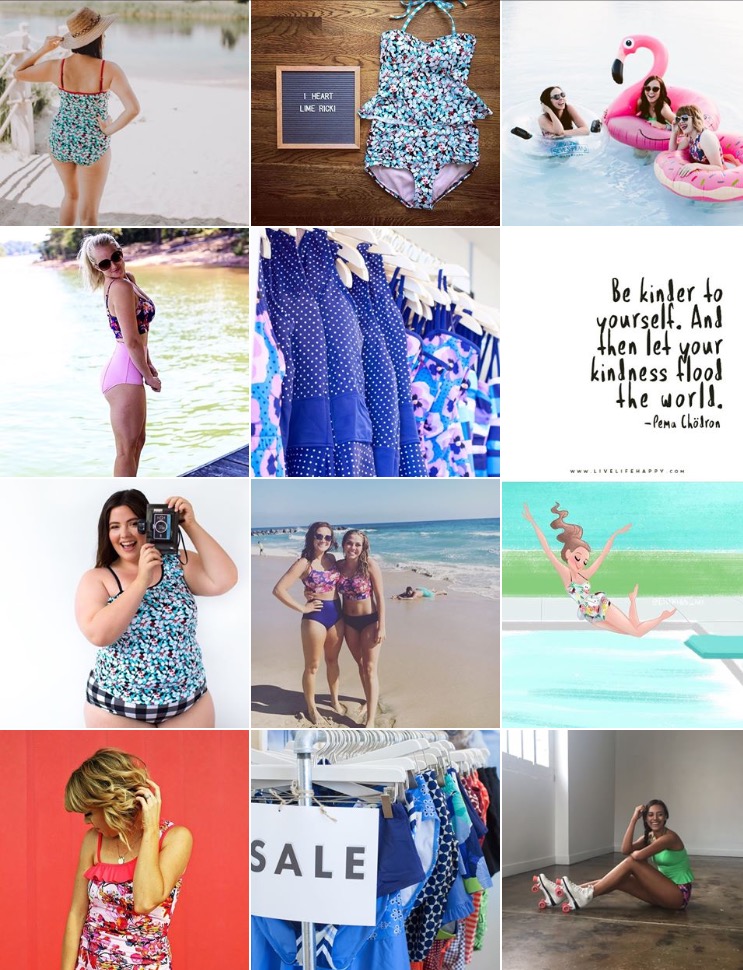 The lovely ladies at Lime Ricki were kind enough to send me a suit for our Florida vacation, and OH. MY. GOODNESS. it was better than I even hoped. The suit keeps everything covered while still being stylish. In fact it was my Florida uniform. I wore it practically every single day we were there and I literally lost track of the compliments I received.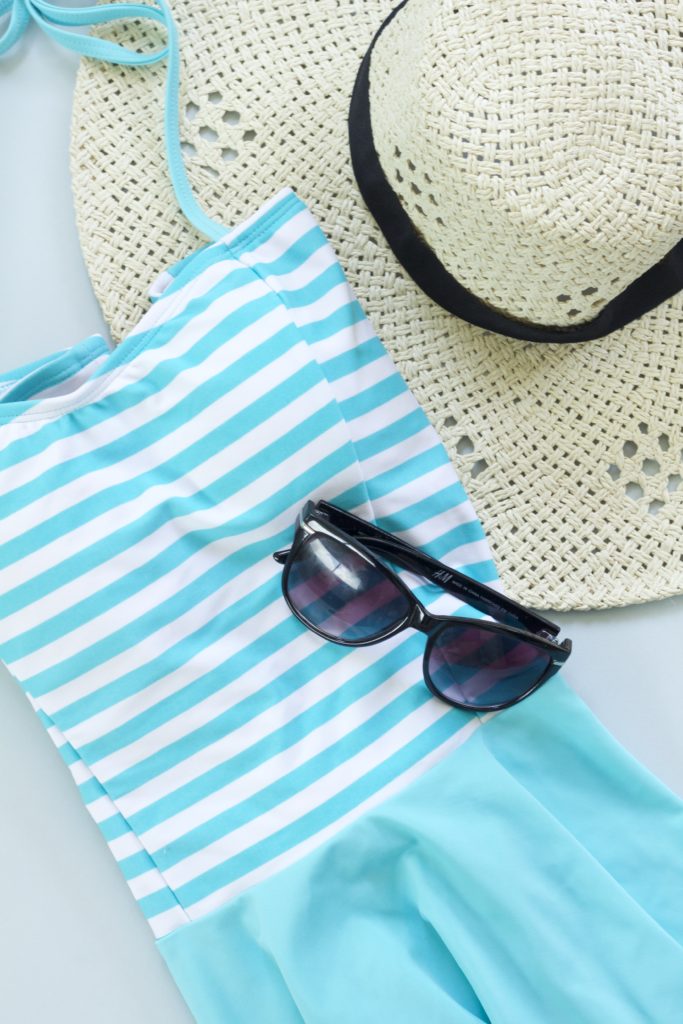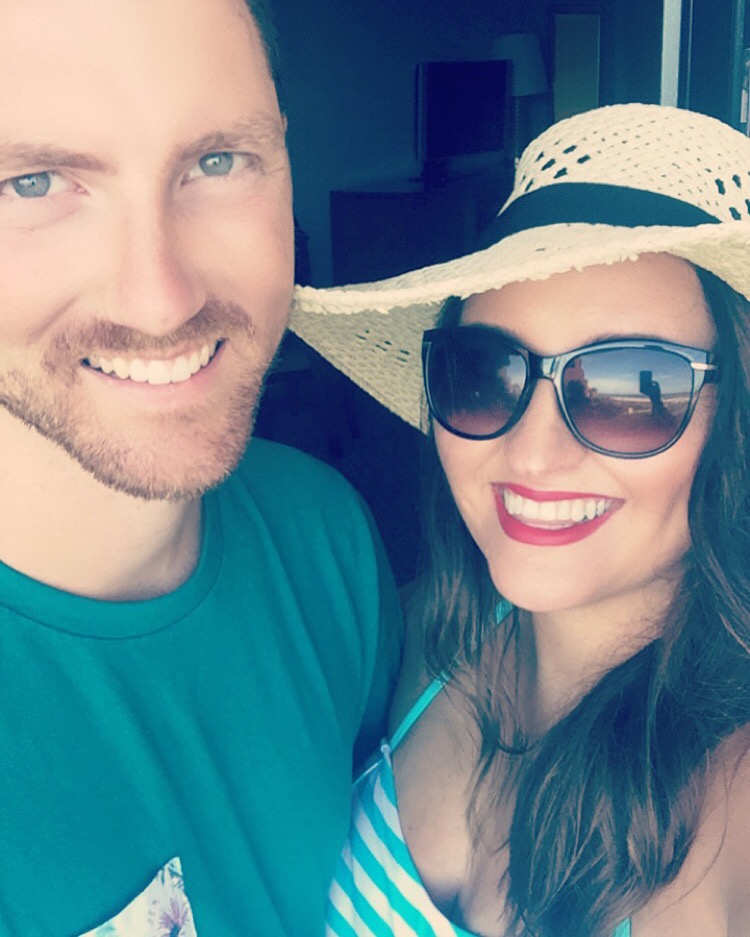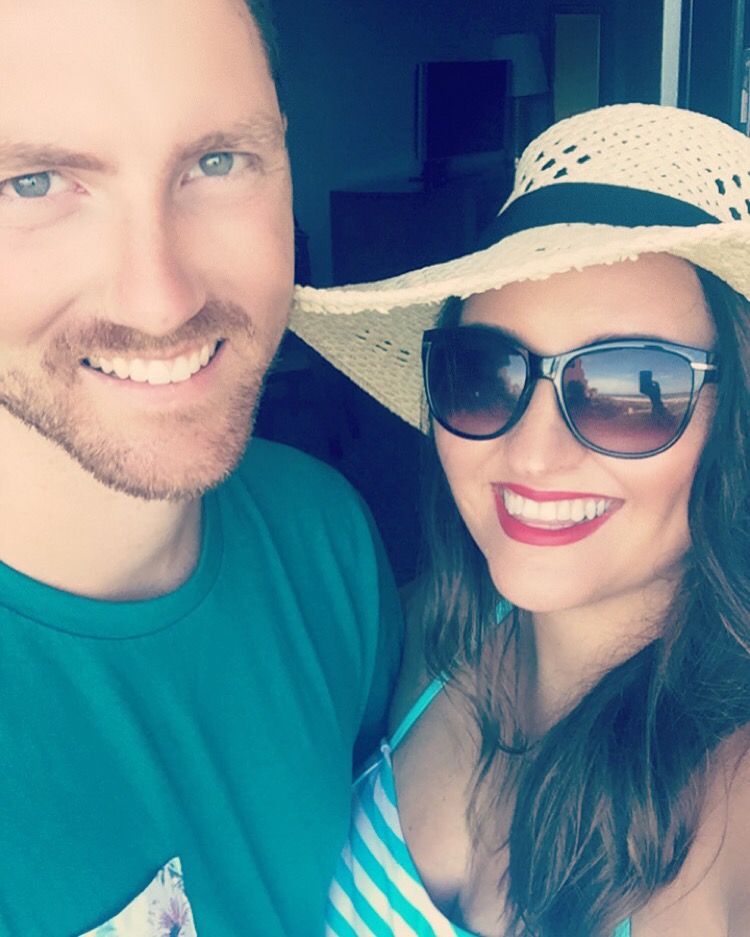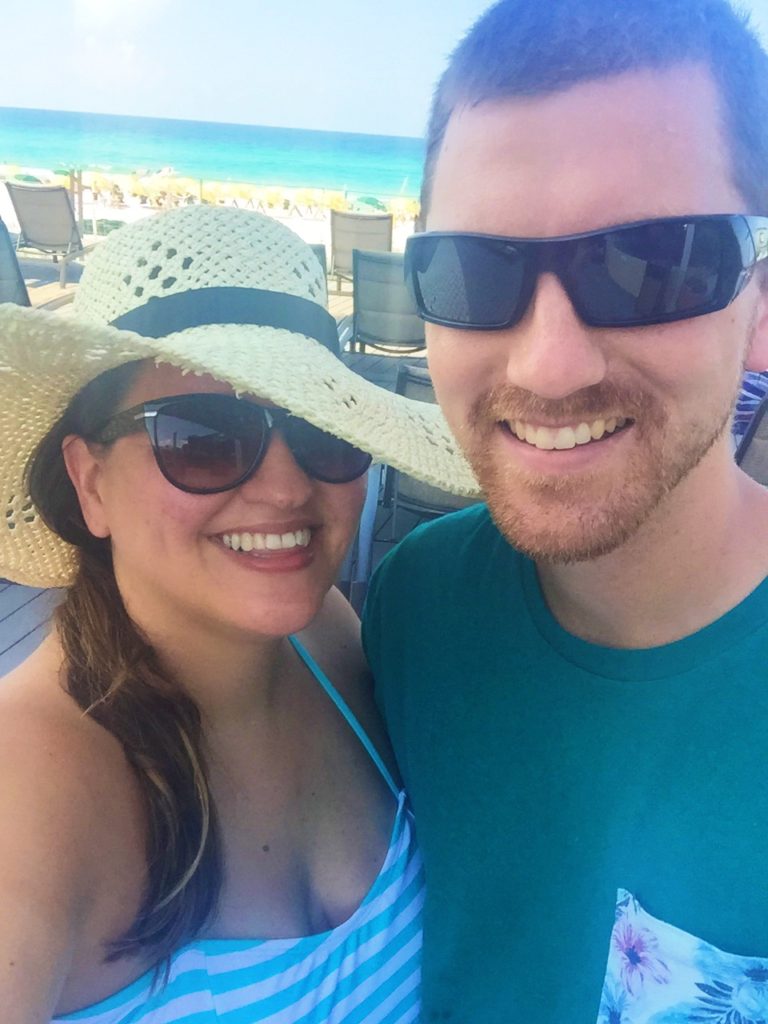 I loved it so much that over the 4th of July when they had a sale, I snagged myself another top. The great thing about their suits is while they do have just the classic one piece…they also offer tankinis that meet and cover everything that provide endless mix and match options. I thought my days of two pieces were looooong gone, but Lime Ricki has proven me wrong.
I feel confident in my suit, which is something I haven't felt in probably 13+ years. I feel stylish and yet it's still practical for my toddler chasing needs. And a huge added bonus is I know that when I purchase my suit I am also shopping for a great cause. The lovely ladies at Lime Ricki believe in giving back and a portion of every purchase goes to Charity Water, an organization that brings clean and safe drinking water to developing nations. Seriously, how cool is that?!
I can't get enough of my Lime Ricki suits and my wish list is quickly growing.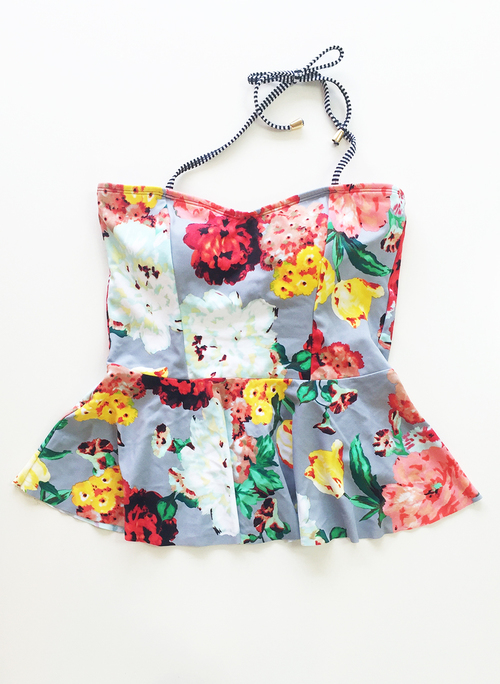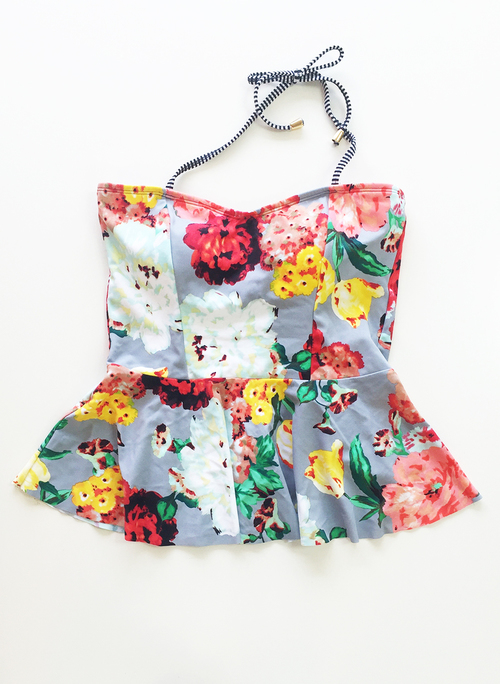 Princess Peplum Bouquet Tankini Top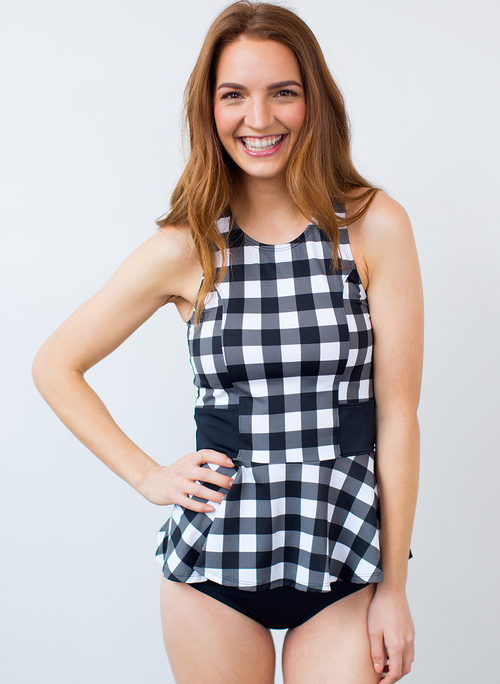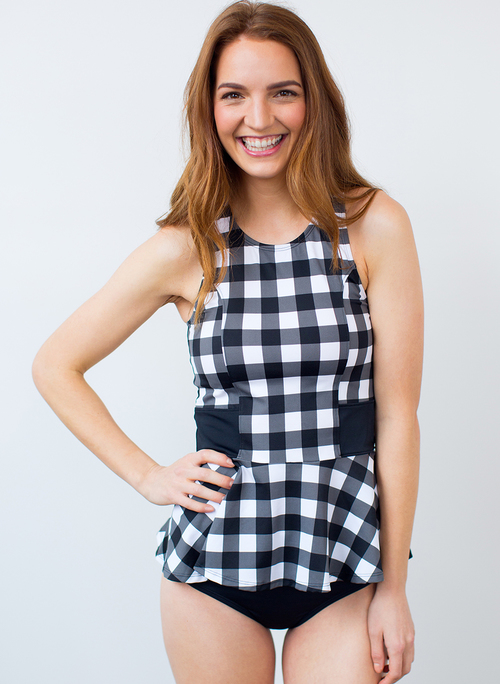 Racer -Back Peplum Gingham Tankini Top
Lime Ricki has THE must having bathing suits for moms and I will be a customer of theirs for years and years to come.
Have you tried Lime Ricki? I highly recommend checking them out and following them on their social media channels since they are always offering secret sales and coupon codes.
*Lime Ricki sent me my first suit for vacation. I have since purchased two more on my own because I love them that much. All thoughts and opinions are 100% my own.