OMG you guys if you are looking for a dish to take to your next gathering you HAVE to take this avocado bacon ranch pasta!
I took this pasta to our Easter gathering as well as many other events and ever time the bowl gets licked completely clean.
Not only is this pasta delicious but it is super easy to make.
And did I mention it had bacon?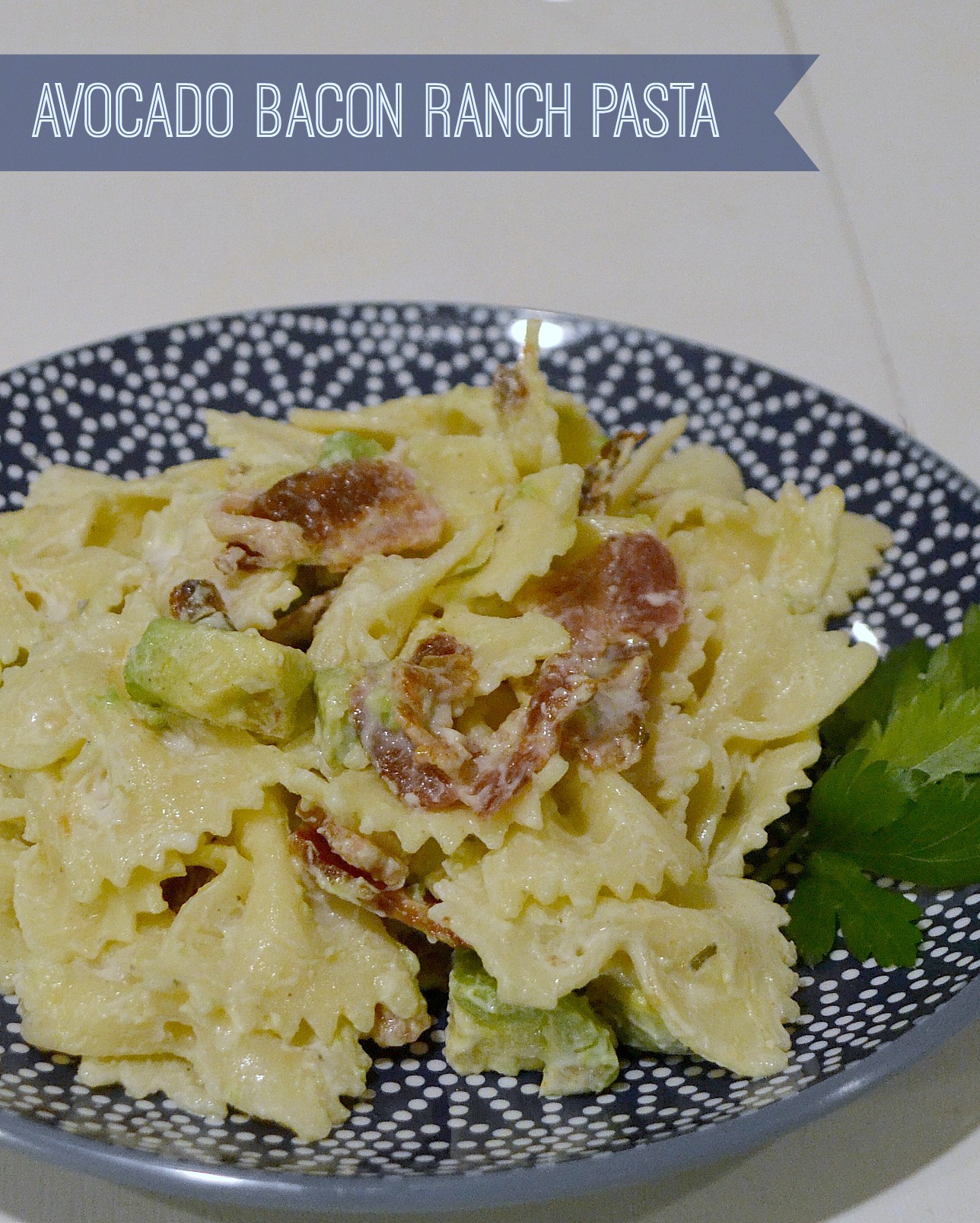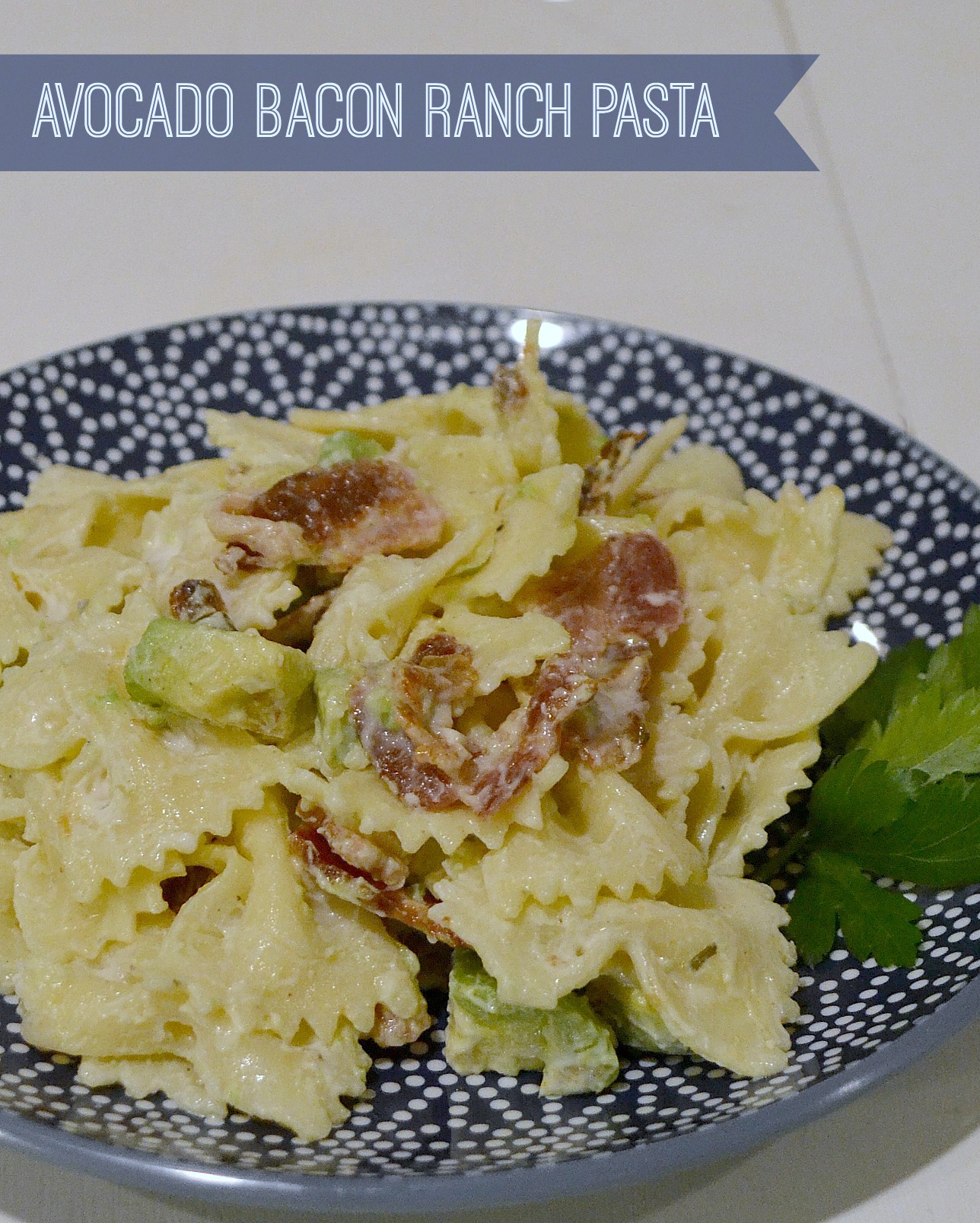 Ingredients:
1 1/2 cups of shell or farfalle pasta
1 medium size bottle of Ranch dressing (I prefer Hidden Valley)
1 avocado
6 strips of bacon
Directions:
Boil a large pot of water and cook your pasta according to the package directions.
While your pasta is cooking go ahead and cook your bacon. I like to cook mine in the oven.
Just line a cookie sheet with your bacon and cook for 20 min in a 400 degree oven.
Once your pasta is done transfer it to your mixing bowl, add about half of your bottle of ranch dressing. This will keep the pasta from sticking together.
Next, crumble your bacon into the pasta and mix all together.
Now that your pasta, ranch and bacon are mixed place in your refrigerator and let cool for at least 2 hours.
After your pasta mixture is cooled dice and add 1 whole avocado along with the remaining Ranch dressing. It will seem like a lot of ranch, but once it is chilled the texture will be perfect!
Now eat!
I told you, SIMPLE!
I promise this yummy side dish will be a hit.
And, because I am obsessed with the Food Network I will sign off with a little Guy Fieri and tell you this pasta is, "the money!"