It is an exciting time around our house these days, we are in the midst of getting ready for Everly's 3rd and Elle's 2nd Birthday!
This year we will be decking out our house for a princess party and they girls are so excited. We are in the "obsessed with everything princess" stage so this party will be just perfect!
Although, the girls are excited about all of the fun I am most excited about fun decorations. We are doing everything in light pink, gold and silver so playing off of our color scheme I have decided to make a little diy tissue tassel garland.
I am always looking for cheap and adorable ways to decorate at events and with this project being super easy and only cost me $7 to make I had to share it with all of you!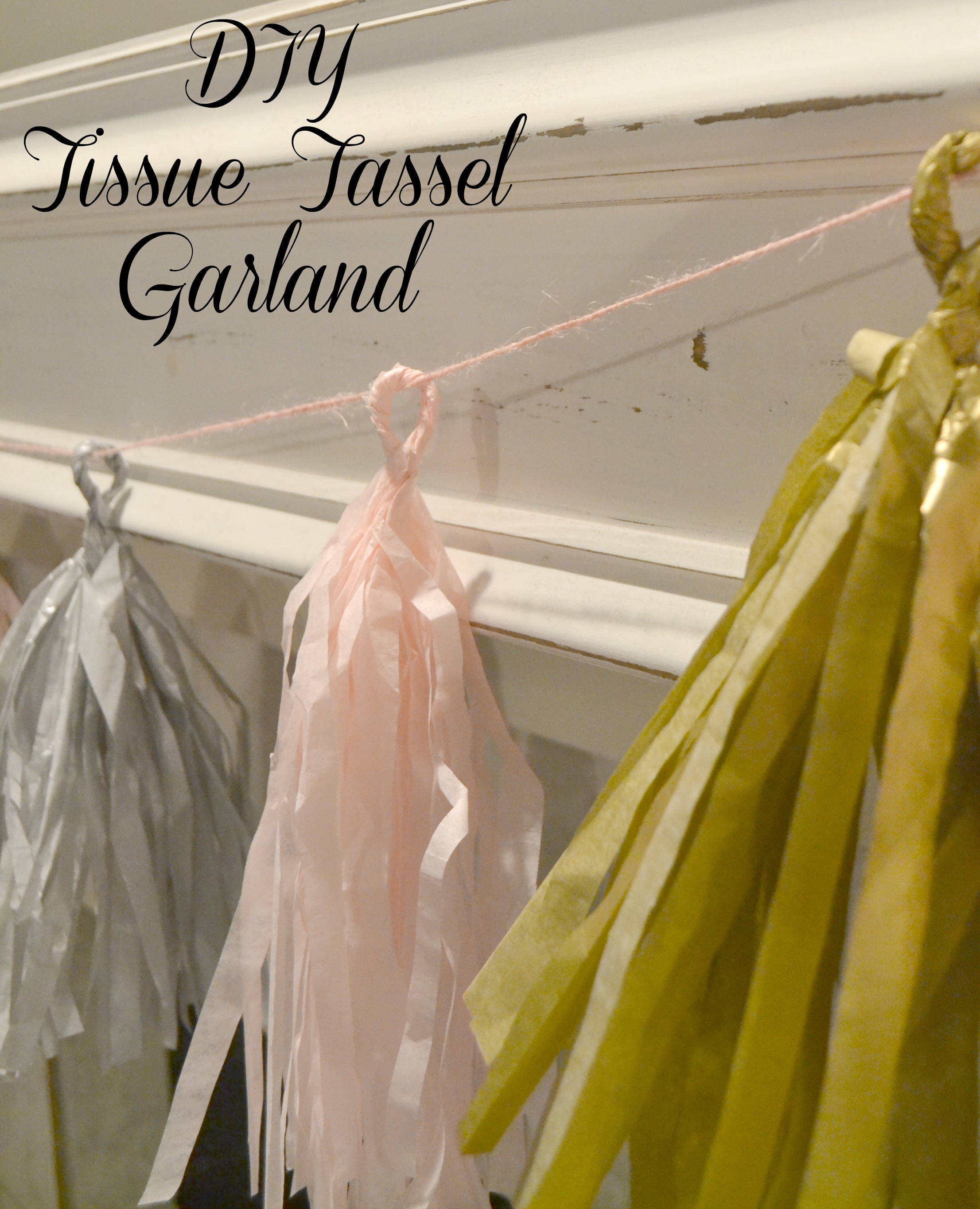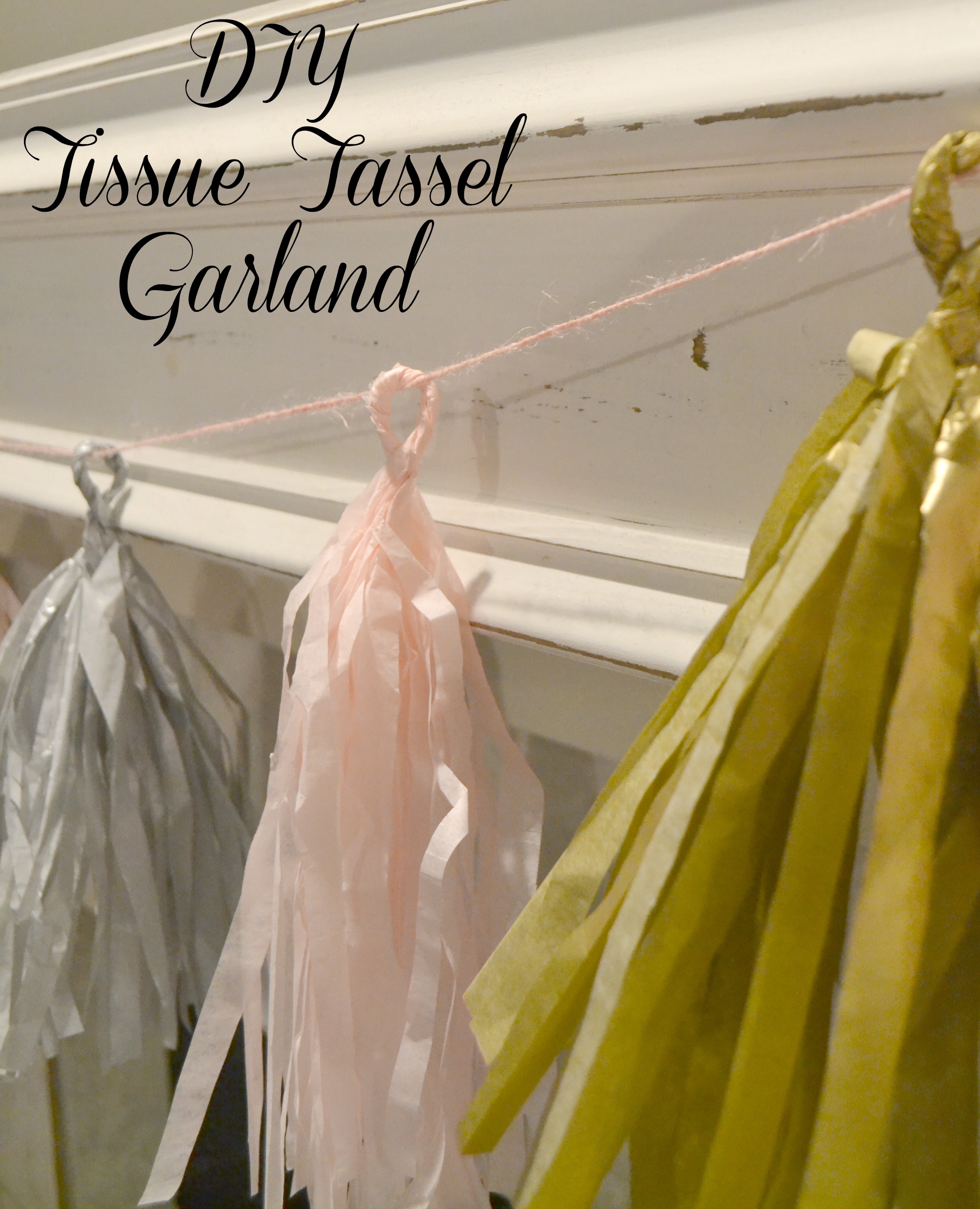 Here is what you need:
Various colors of tissue paper to match your party.
Scissors
Glue- I used a glue gun
Twine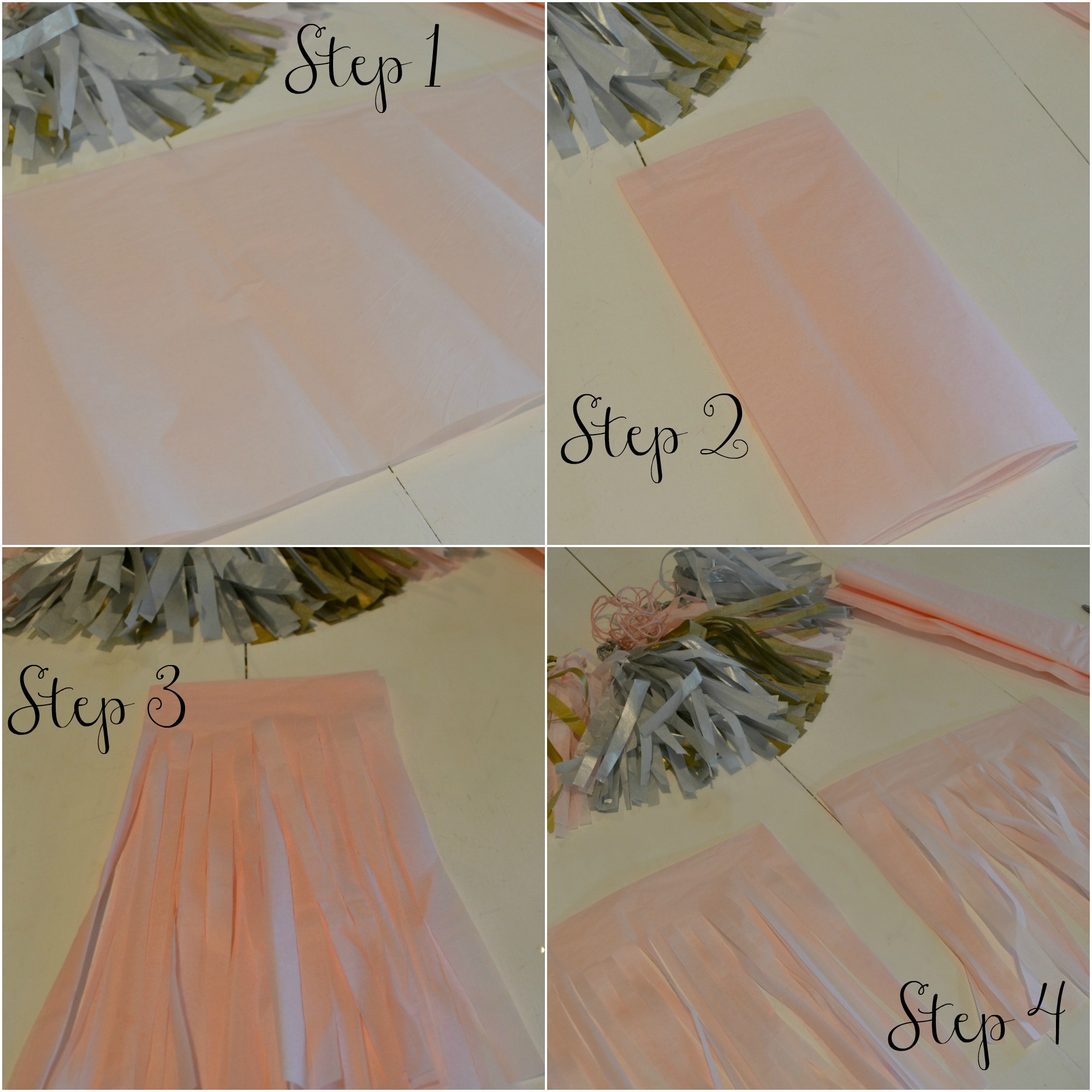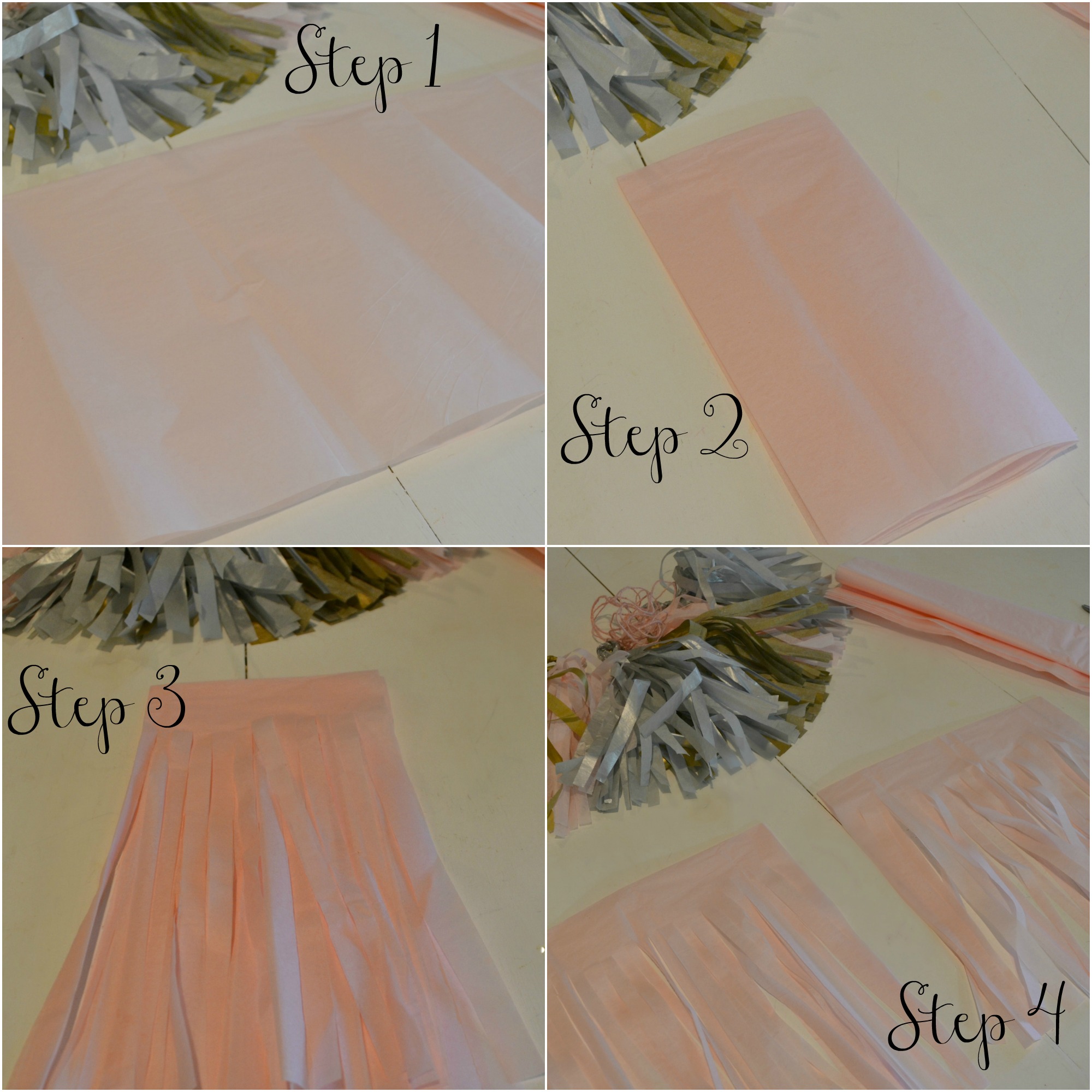 Step 1: Fold your tissue paper in half length wise.
Step 2: Now you will fold your tissue paper in half width to width and then repeat.
Step 3: Once you have your paper folded correctly, you will start cutting the paper into strips about 1/4 in each. Make sure to leave a few inches at the top.
Step 4: Now you will unfold your tissue paper width wise and cute directly down the center. This will now give you 2 sections for 2 separate tassels.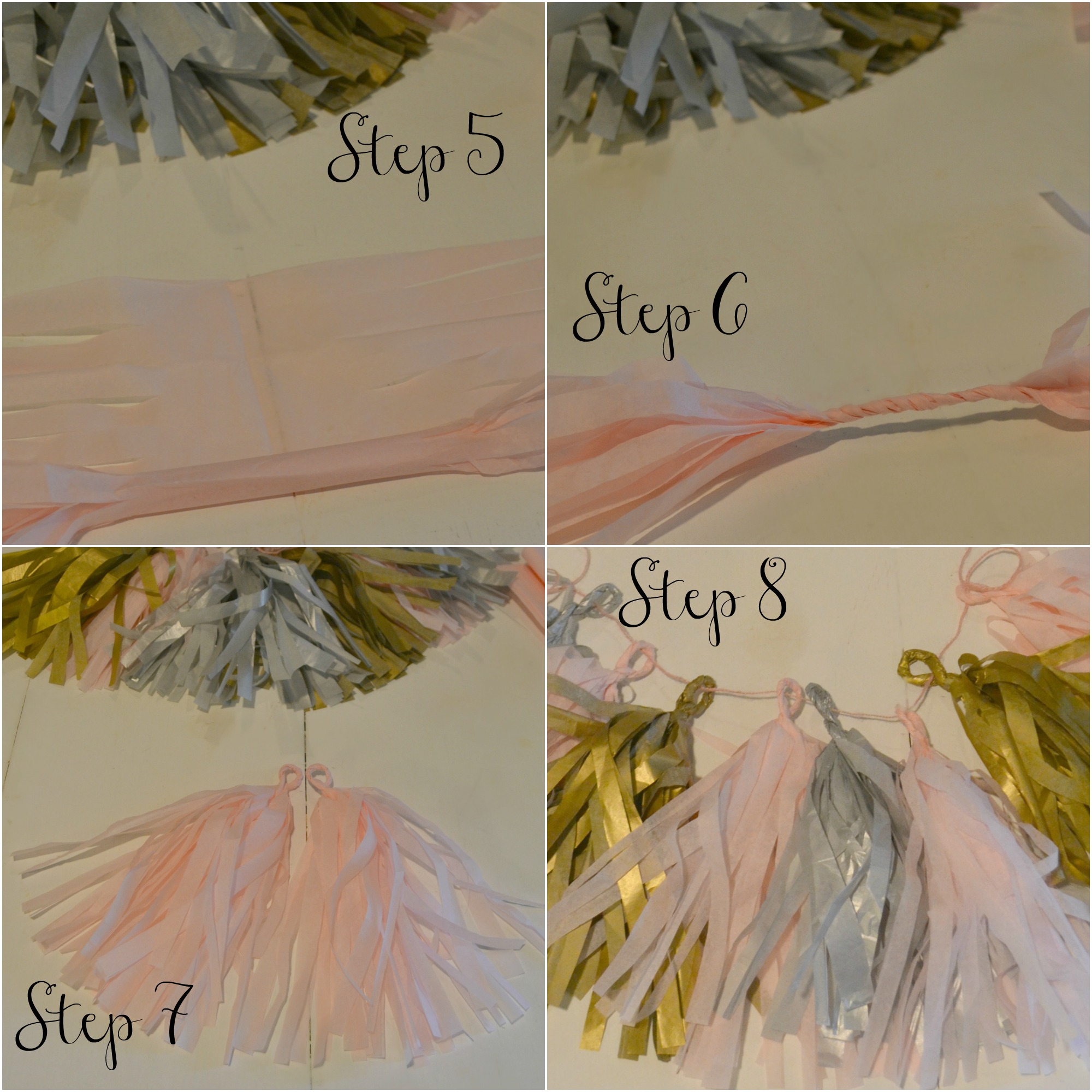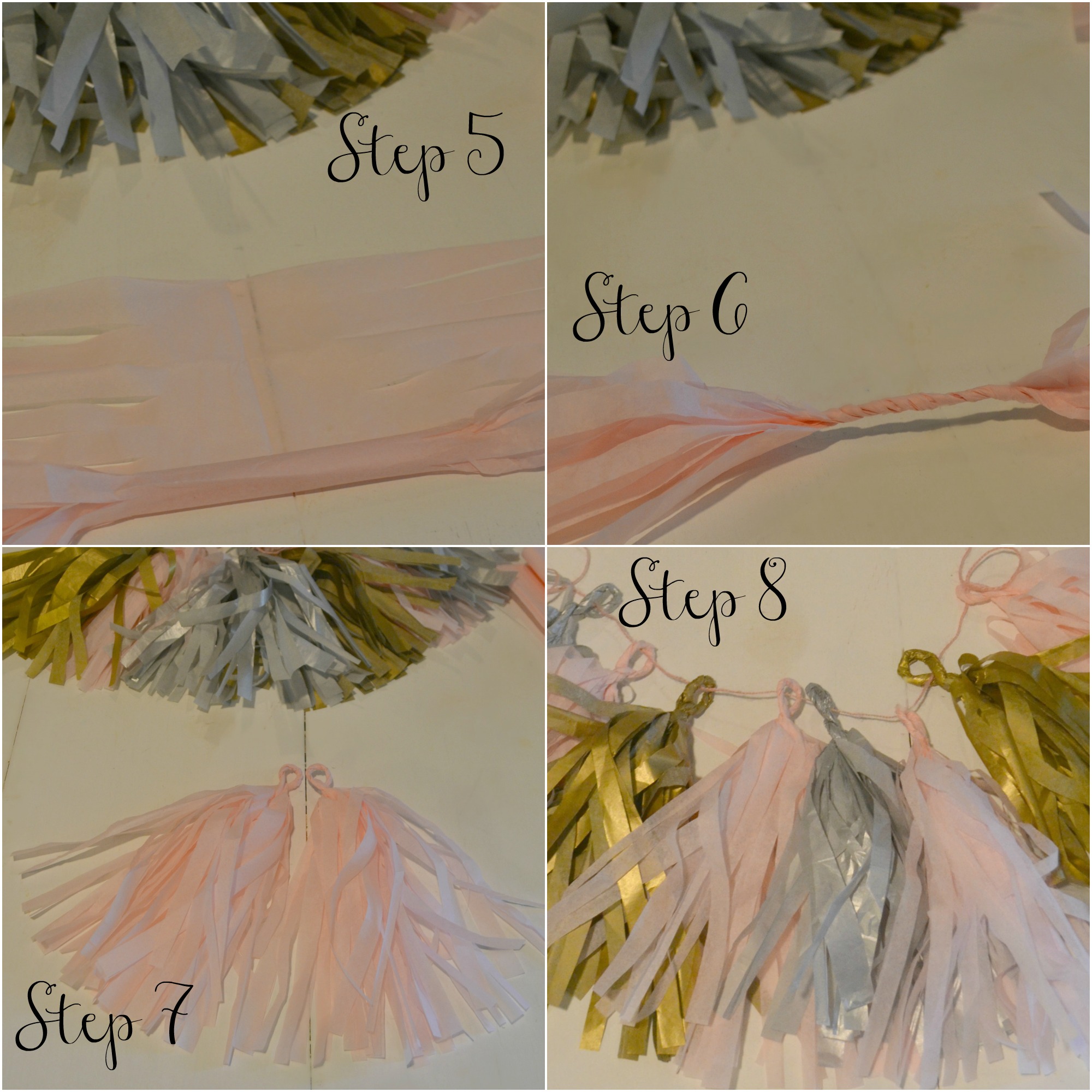 Step 5: Once you have 2 separate pieces you will unfold your tissue completely. Start rolling the tissue from one long in to the next. Make sure you roll it as tight as possible.
Step 6: From the center of your tassel start twist as tightly as you can without damaging the fringe.
Step 7: Fold your tassel in the center to create a loop. You can add a drop of glue to ensure your tassel will stay together at the base of the twist.
Step 8: Trim your ends and string it on your twine!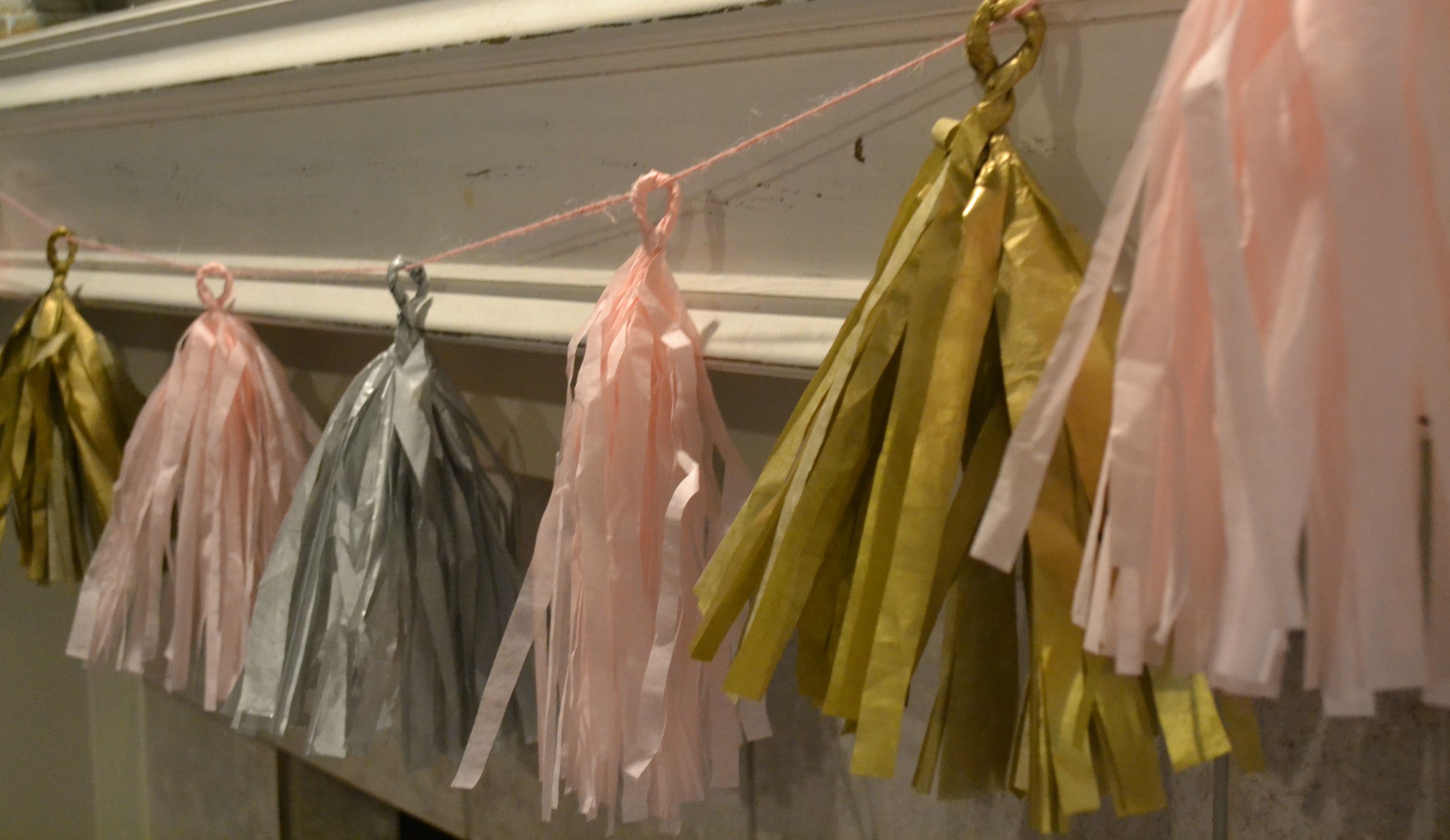 I love that you can hang this pretty little thing anywhere and it will add so much fun to our princess party this year! Just look at all of that cuteness!
Now to figure out what I am going to feed all of these people that are coming…..