Let the school year preparation begin! I know we have a few more weeks lovely Mama's but before you know it the first day of school will be here. We will checking off our list as we send them out the door one last time to make sure our little ones have everything they need.
I'll be real with you, I am one of the most disorganized Moms on the planet so in order to make sure everyone has everything they need, I have to get started early. This means getting first day teacher gifts completed early as well.
What better way to get your teacher's year started on the right track than a Back to School Teacher Supply Kit!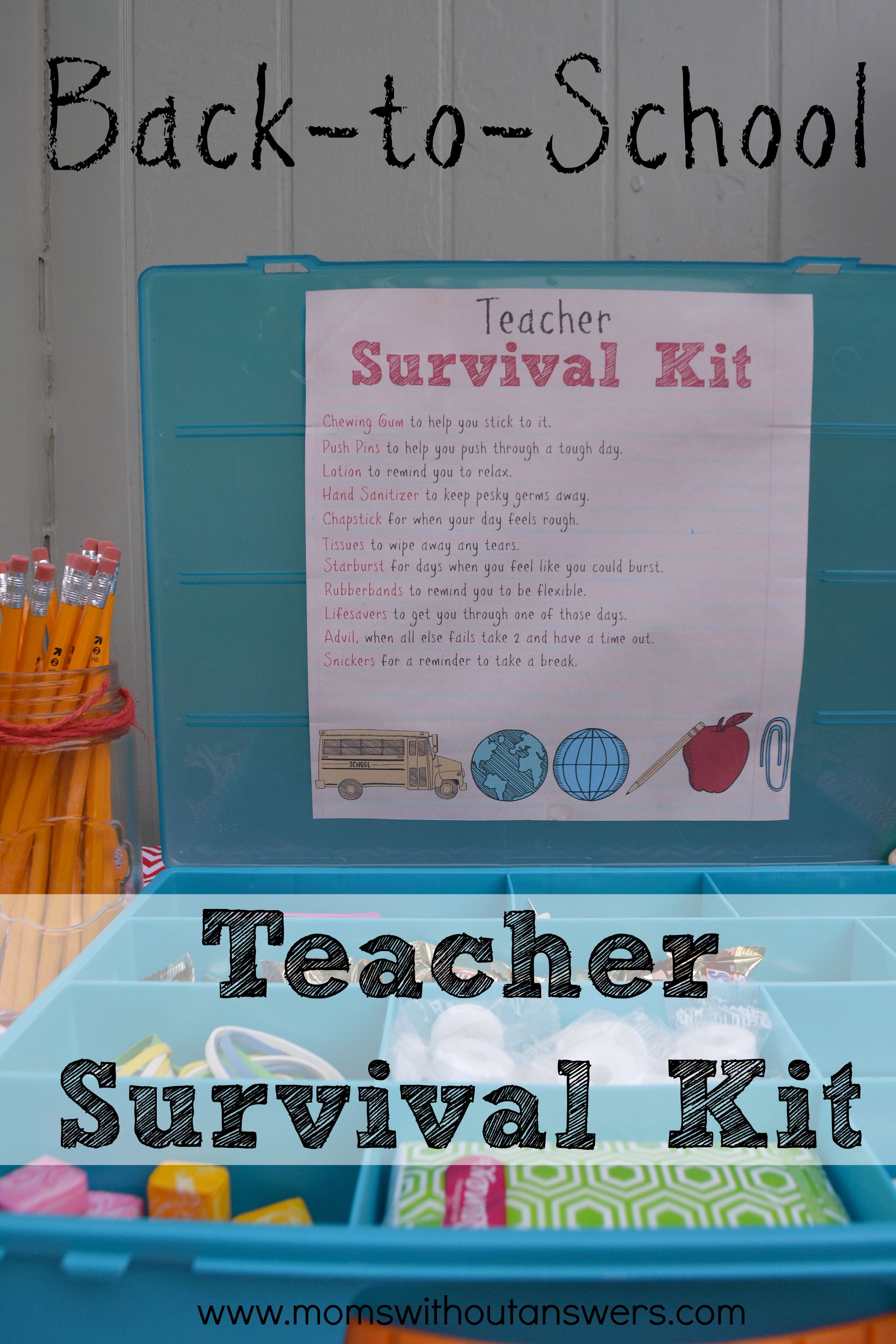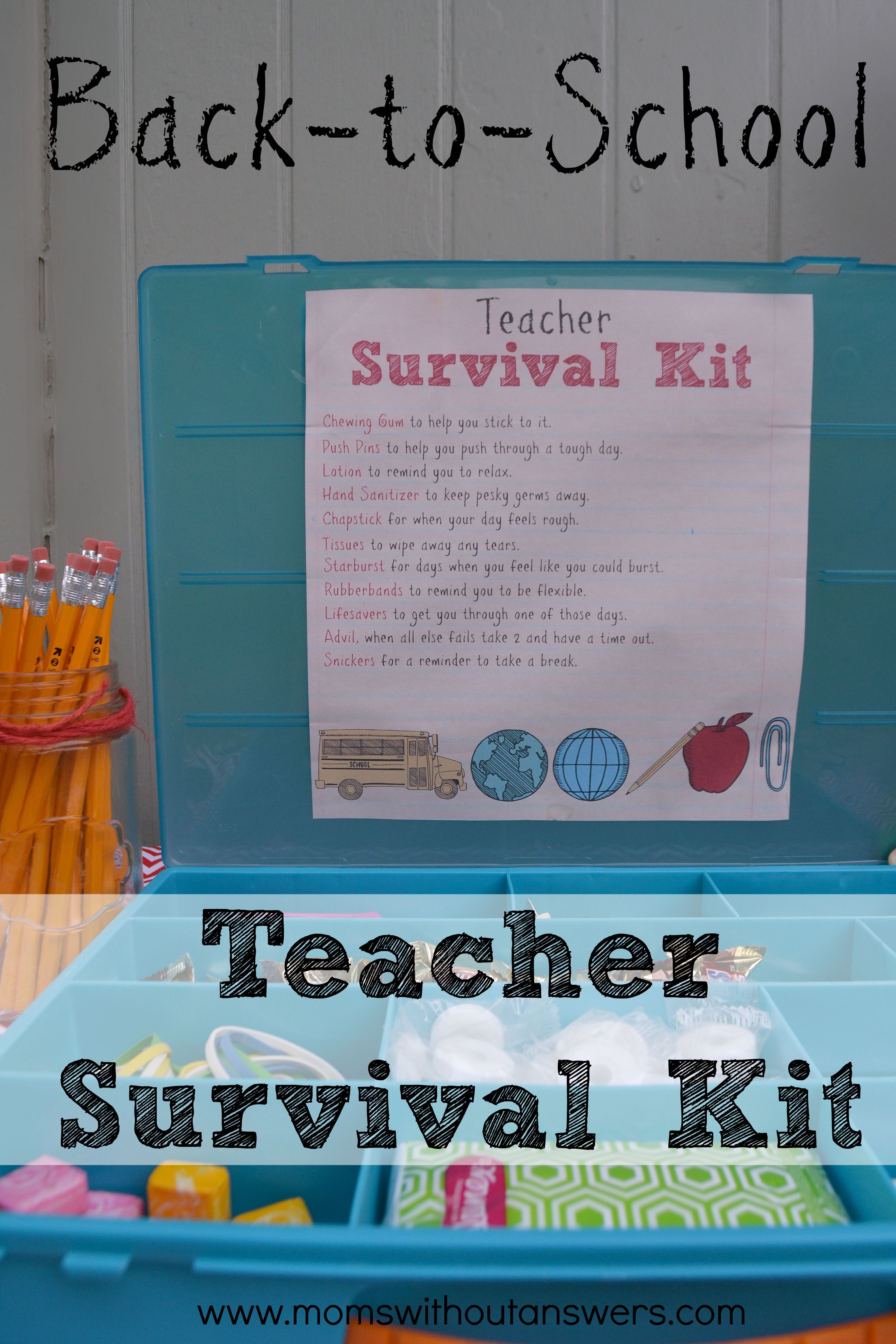 We started with a "rubberband" craft organizer with different sized compartments. Once we had our container we started brainstorming on items that would be useful for our teacher.
We added office supplies, personal items and yummy treats. Next, we came up with cleaver little reasons for how each item could brighten our teacher's day throughout the year.
You can add items such as:
……and the list goes on!
We finished off our box by organizing our items and creating a cute printable to top off the box.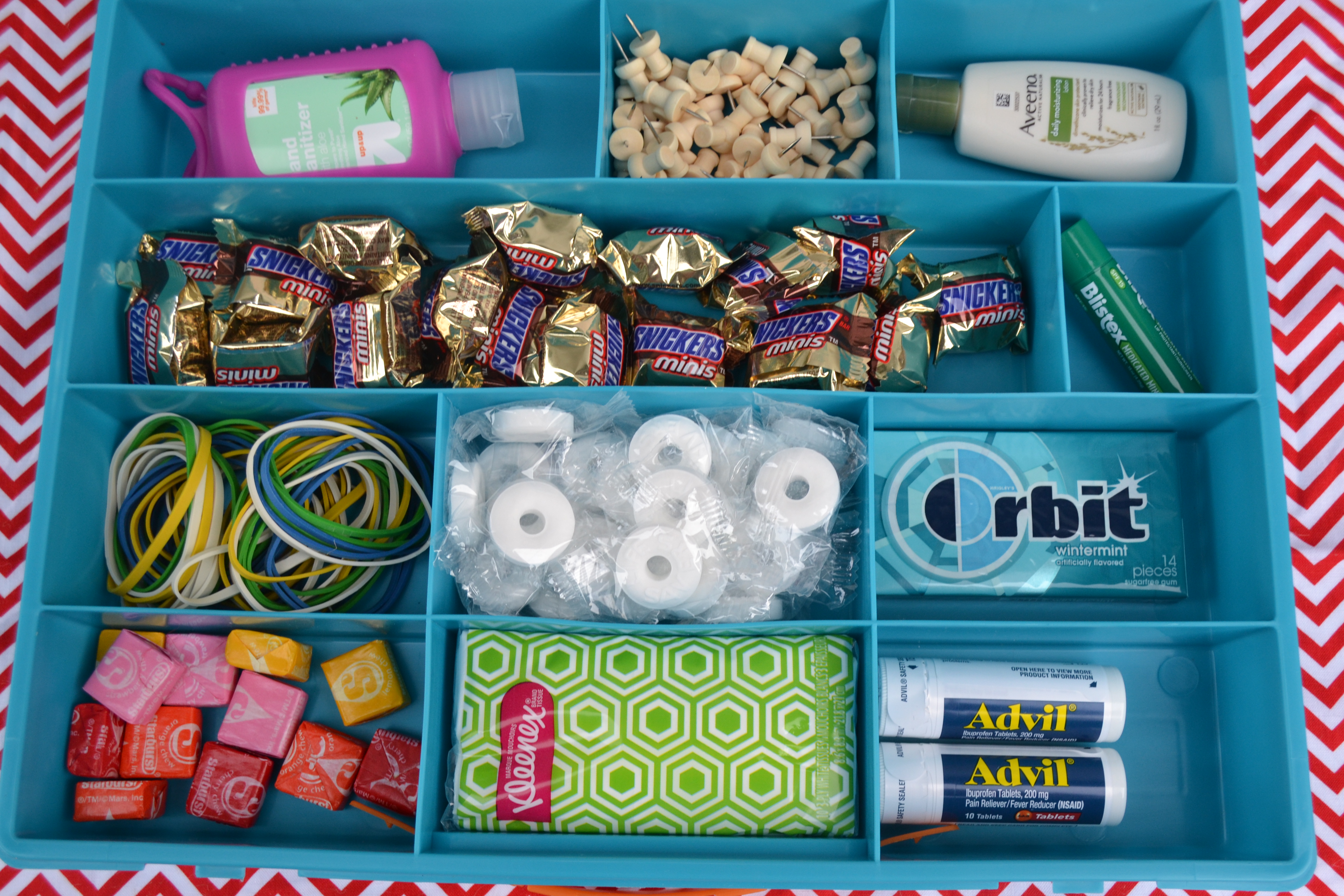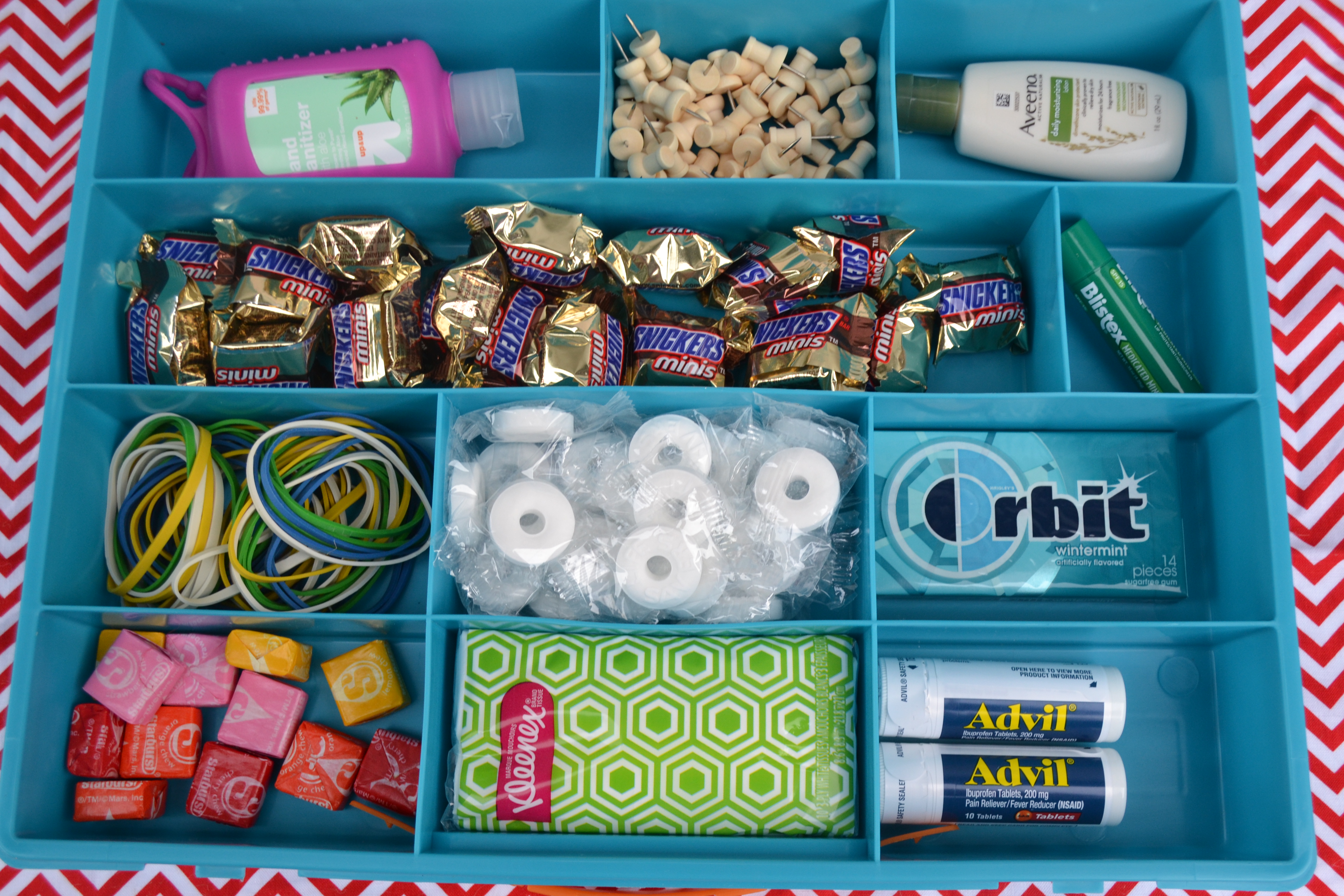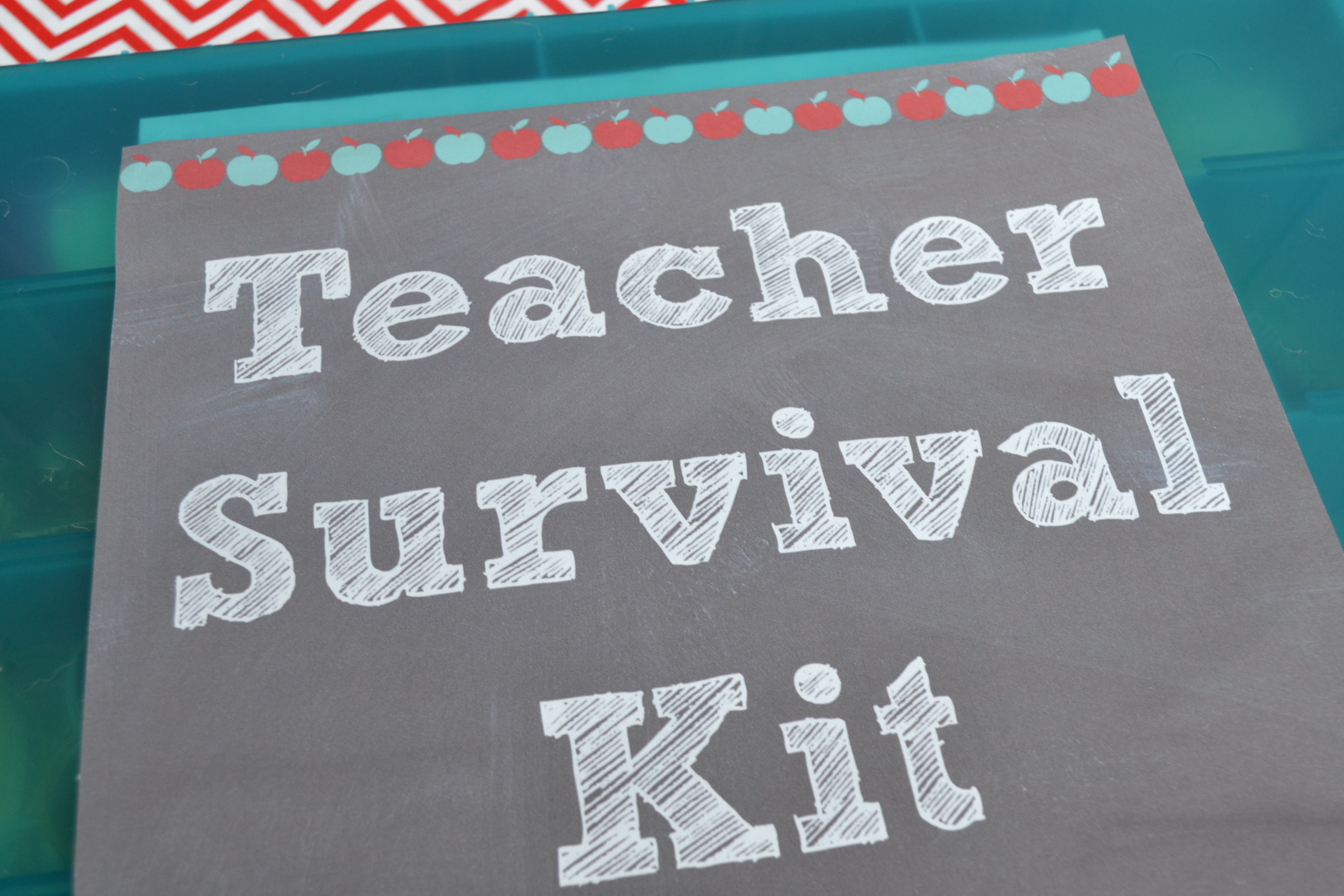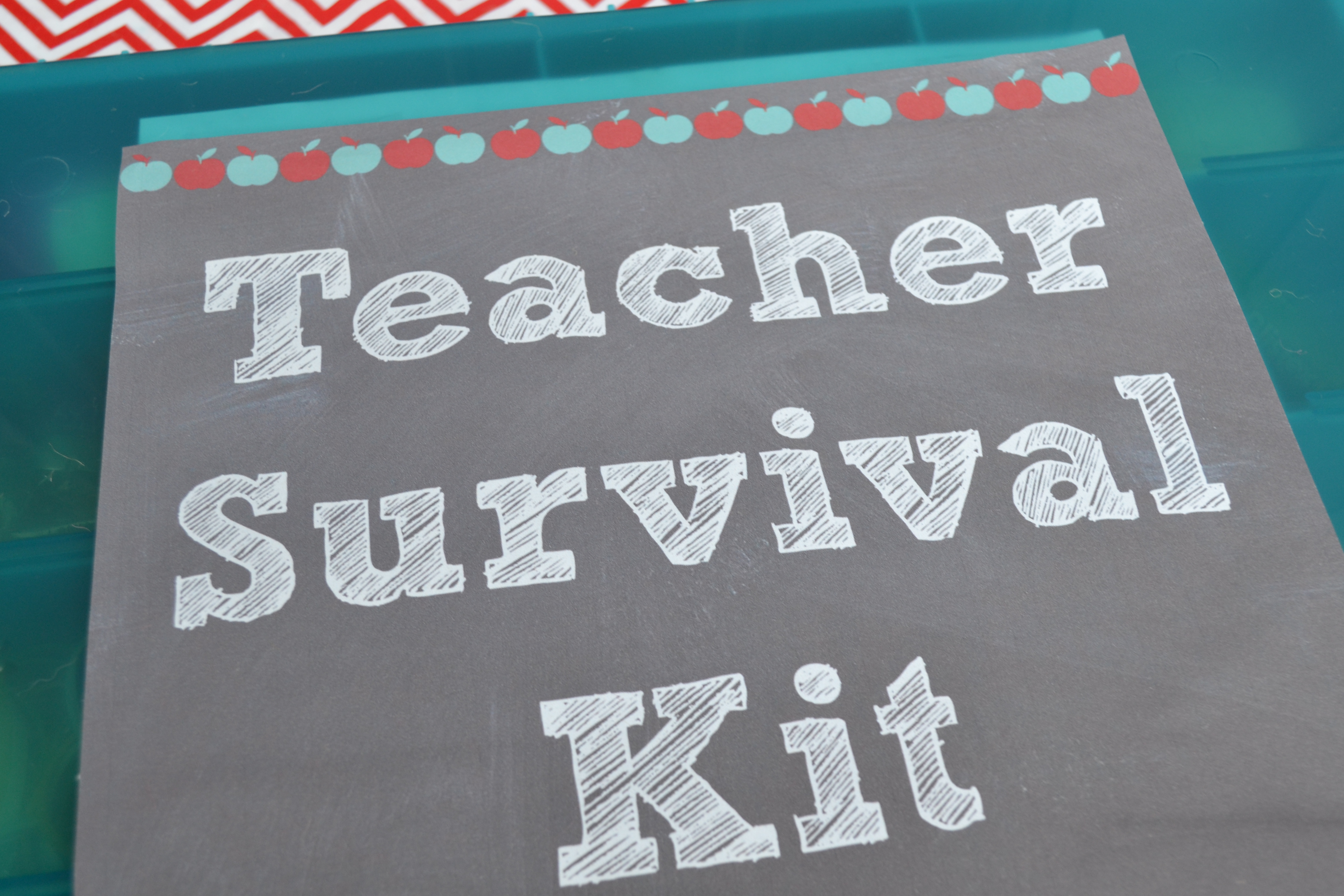 Super easy!
This is a fun project for kids of all ages to help with. Whether your child is starting a Mother's Day Out program or is going into 4th grade they will enjoy picking out treats and trinkets for their teacher this coming year.
Don't forget to use these 2 free printables when creating your Back to School Teacher Survival Kit!
What are some of your favorite Back to School Teacher gift ideas?


If you liked this post be sure to check out some of our reader favorites like Back-to-School Healthy Lunch Ideas and Drop Off and Pick Up Line Etiquette!