So you have probably heard the term that "crack is whack", well that may be true, but this kind of crack is the kind you need to get on board with. I am talking about this Bacon & Ranch Crack Bread recipe that is another MUST for your Super Bowl Sunday festivities.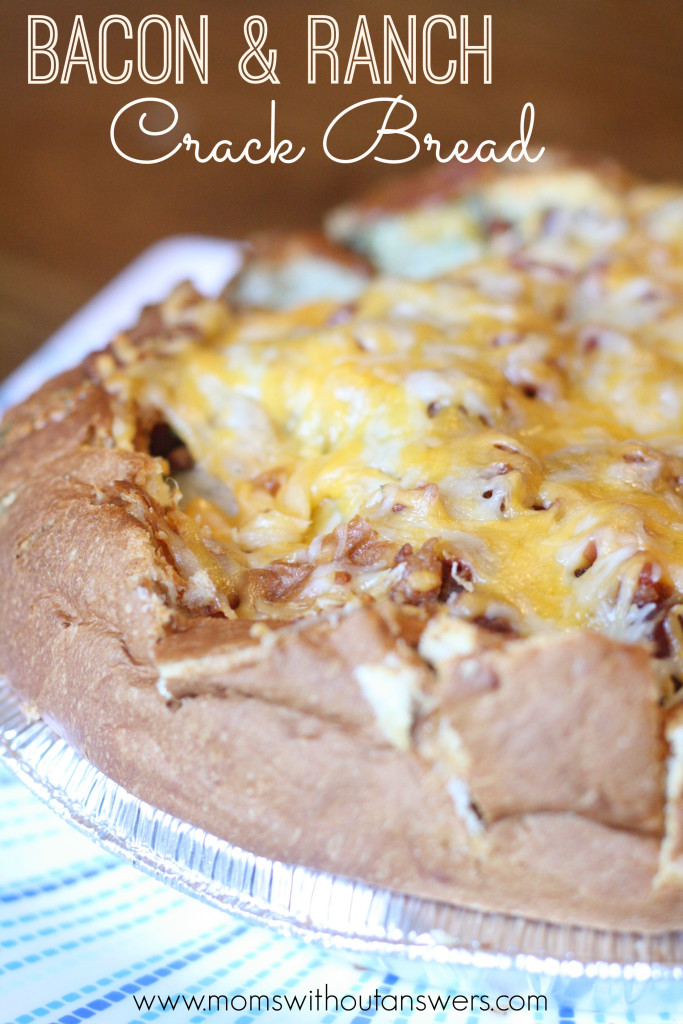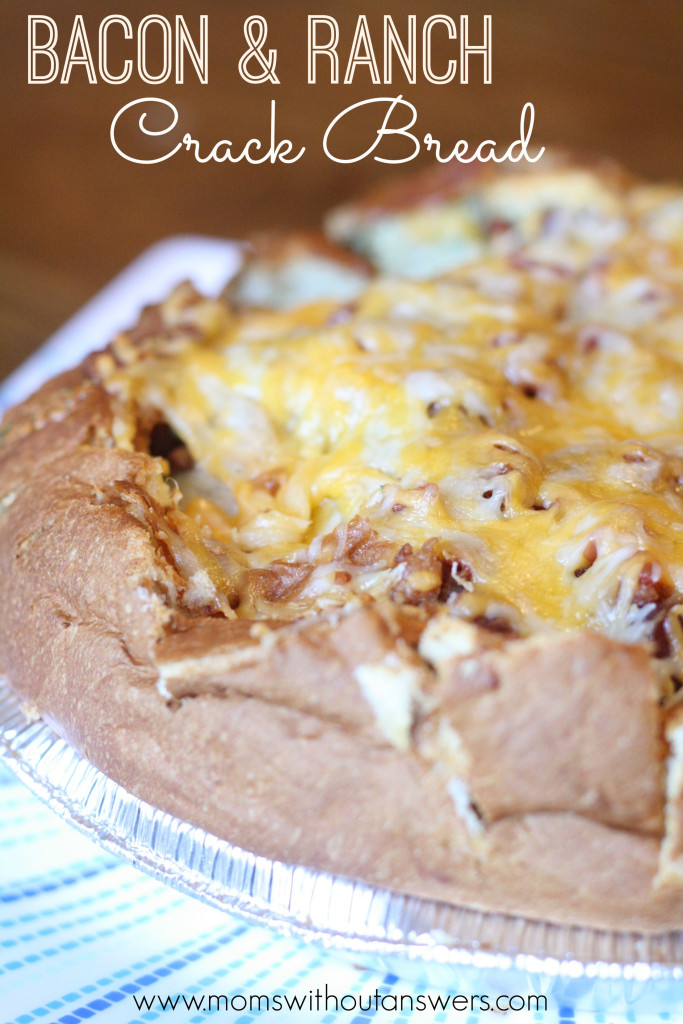 Mmmmmmmm….go ahead and take a moment to take that cheesy bacony goodness all in .
I used to make this recipe with a loaf of sourdough bread, but because the ranch and the butter and the bacon make it so savory, I decided to change it up this time and used the Hawaiian King Bread and I have to say BEST. DECISION. EVER.
This is another crowd pleaser that we have brought to many the Super Bowl party and it is always one of the first things to go. And it is SUPER easy to make when you are pressed for time and need something quick.
Bacon & Ranch Crack Bread
1 round loaf Hawaiian King Bread (or sourdough depending on your preference)
1/2 stick of melted butter
1 TBS Dry Ranch Mix
1  cup Bacon Bits
1 cup shredded cheese (I used Colby Jack but Cheddar would be yummy too)
Preheat oven to 350. While oven is warming up cut your bread into small cubes being careful not to cut all the way through the bread. I will say that the sourdough bread is easier to cut and separate because it isn't as soft, but the King bread worked out just fine too, just had to be extra careful. Next mix the ranch dip and the butter and pour into the cracks of the bread. Then sprinkle the bacon into the cracks and top with the shredded cheese. Wrap in foil and bake for 10 minutes. Then remove foil and bake for an additional 10 minutes.
This bread is best served hot and that usually isn't a problem because it's pretty hard to resist….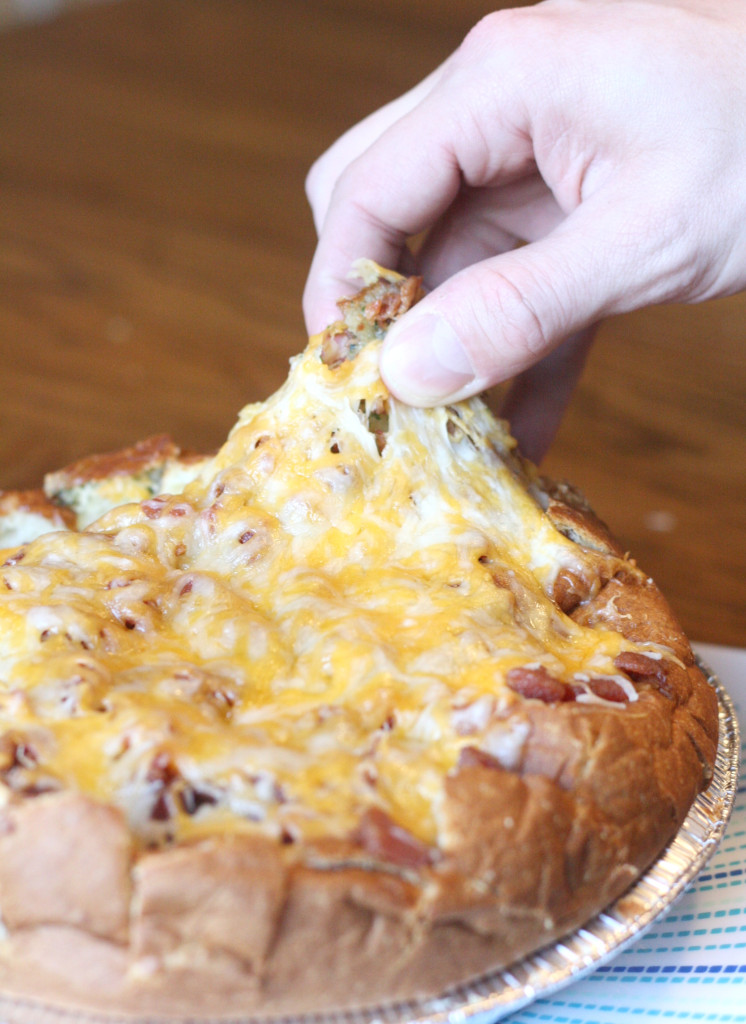 The husband wasn't wasting any time letting me snap some pictures before he just took it upon himself to dive right it. Truth be told I was right behind him.
Don't forget to check out our other Super Bowl friendly party foods like our Game Day Chili, Paleo Sausage Balls and The World's Best Sausage Dip.