Happy Monday friends! I hope you had an awesome weekend.
Can you believe Easter is just a few weeks away? Life has been so crazy lately and I just realized how quickly the holiday is sneaking up on us.
I absolutely love this time of year! Easter is one of my most favorite holidays and the older my kids get the more fun we have celebrating.
One of our favorite ways to celebrate is to have fun in the kitchen. This weekend we put together this delicious and oh so easy Bunny Bait Easter Snack to share with our neighbors and teachers.
Hopefully we won't eat it all before we give it away!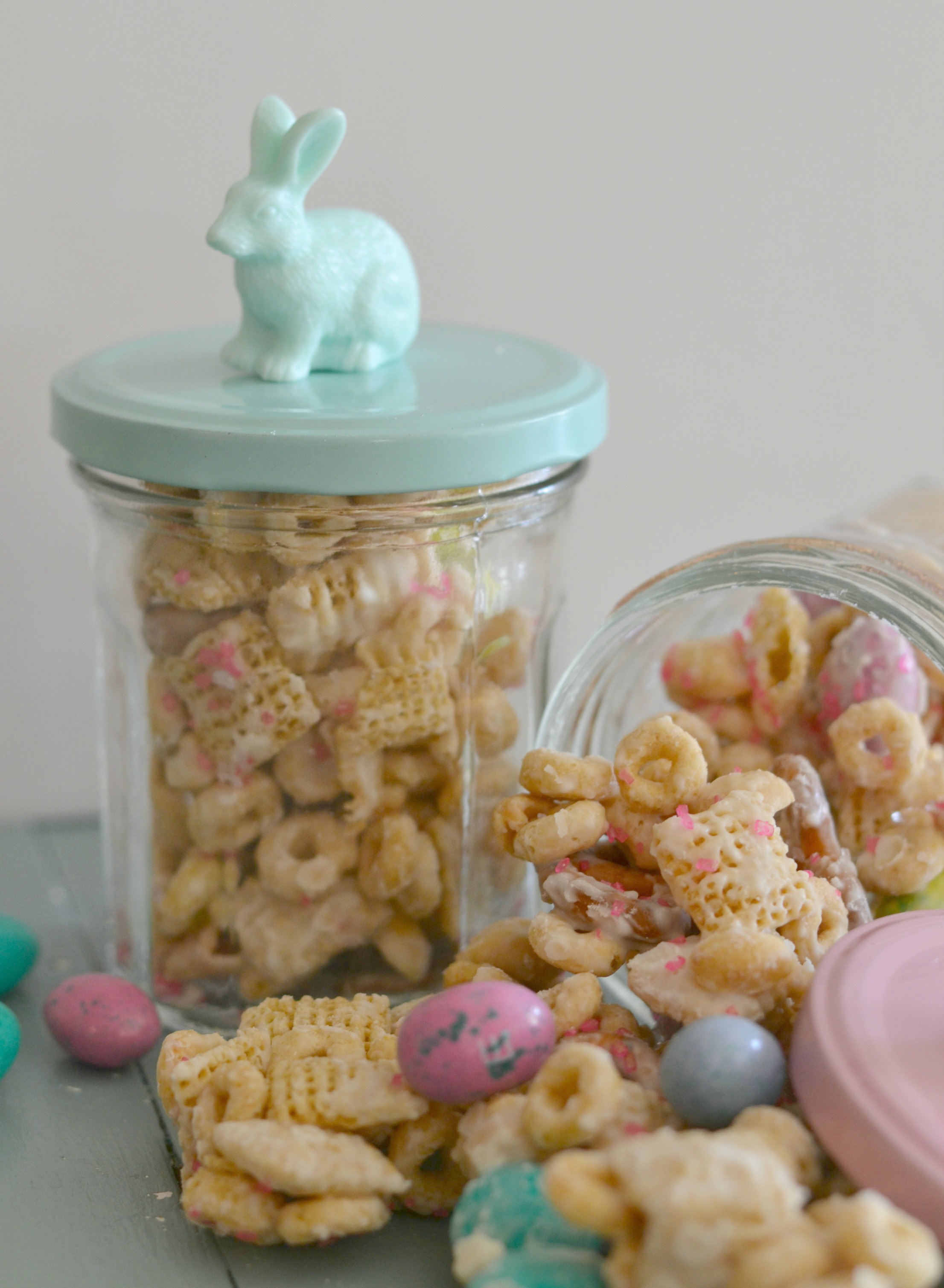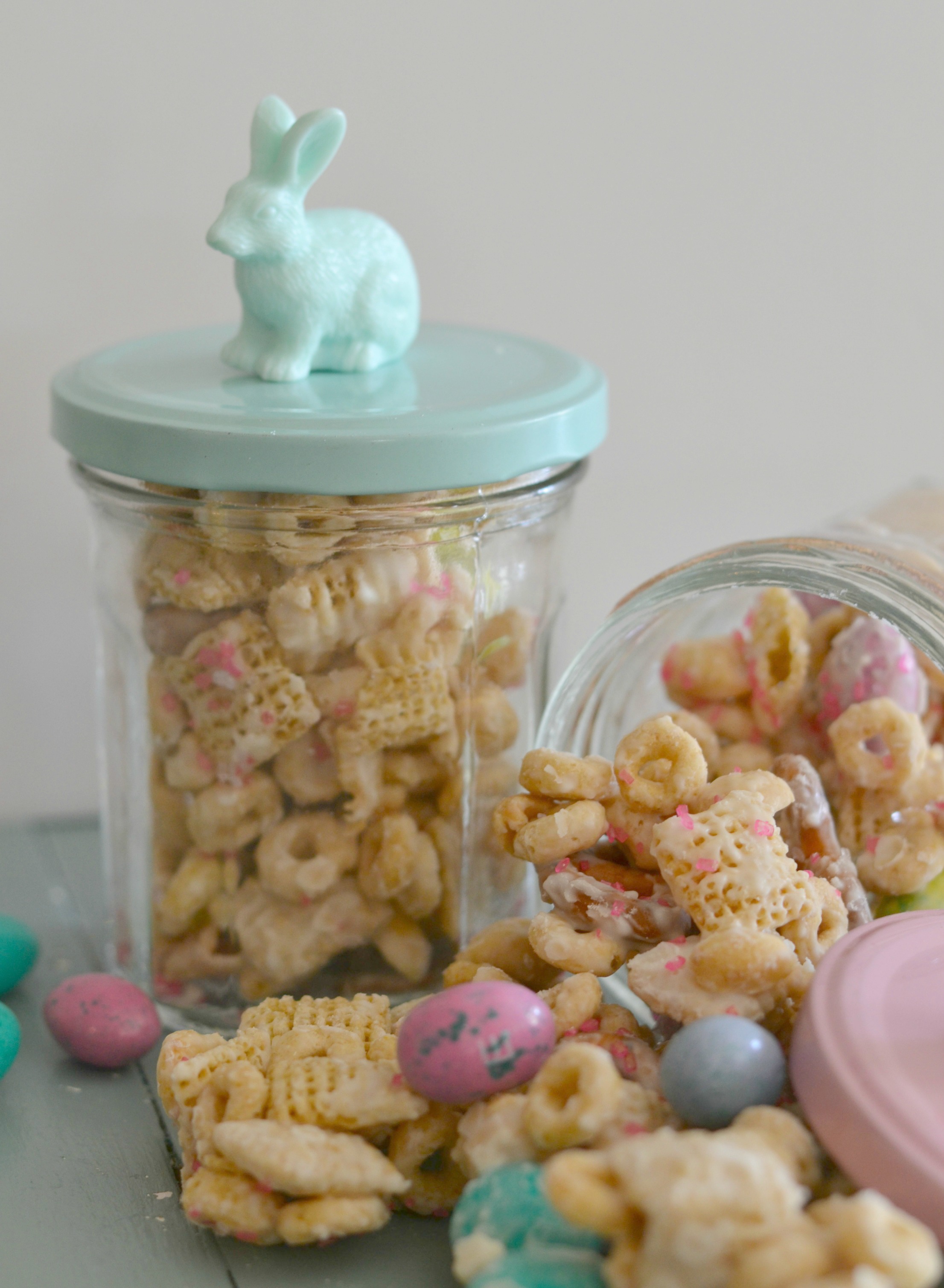 Ingredients:
4 Cups Honey Nut Cheerios
4 Cups Rice Chex Mix
2 Cups Pretzels
1 Cup Salted Peanuts
2 Cups Milk Chocolate Easter M&M's
1 (16 oz.) package Vanilla Candy Melts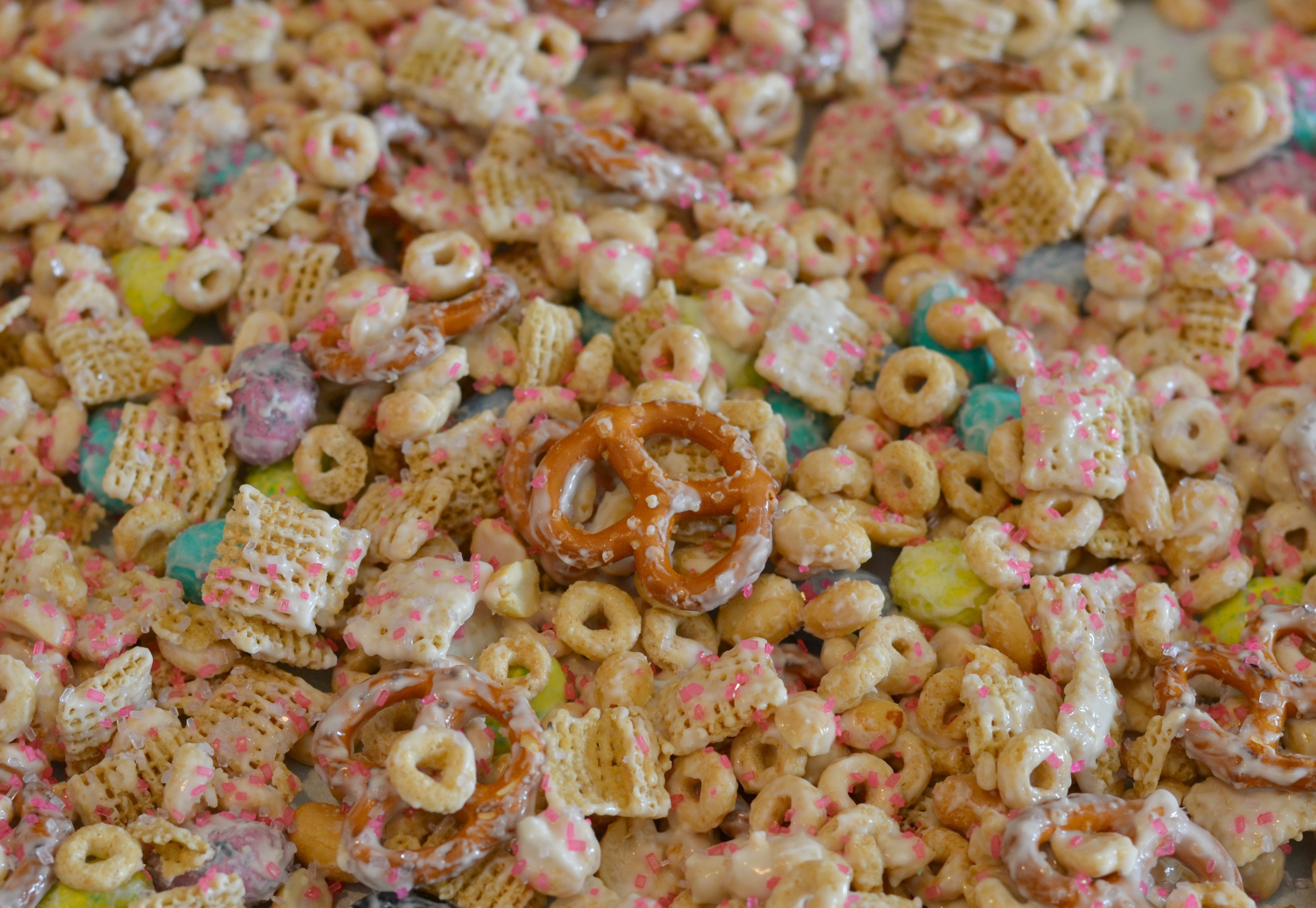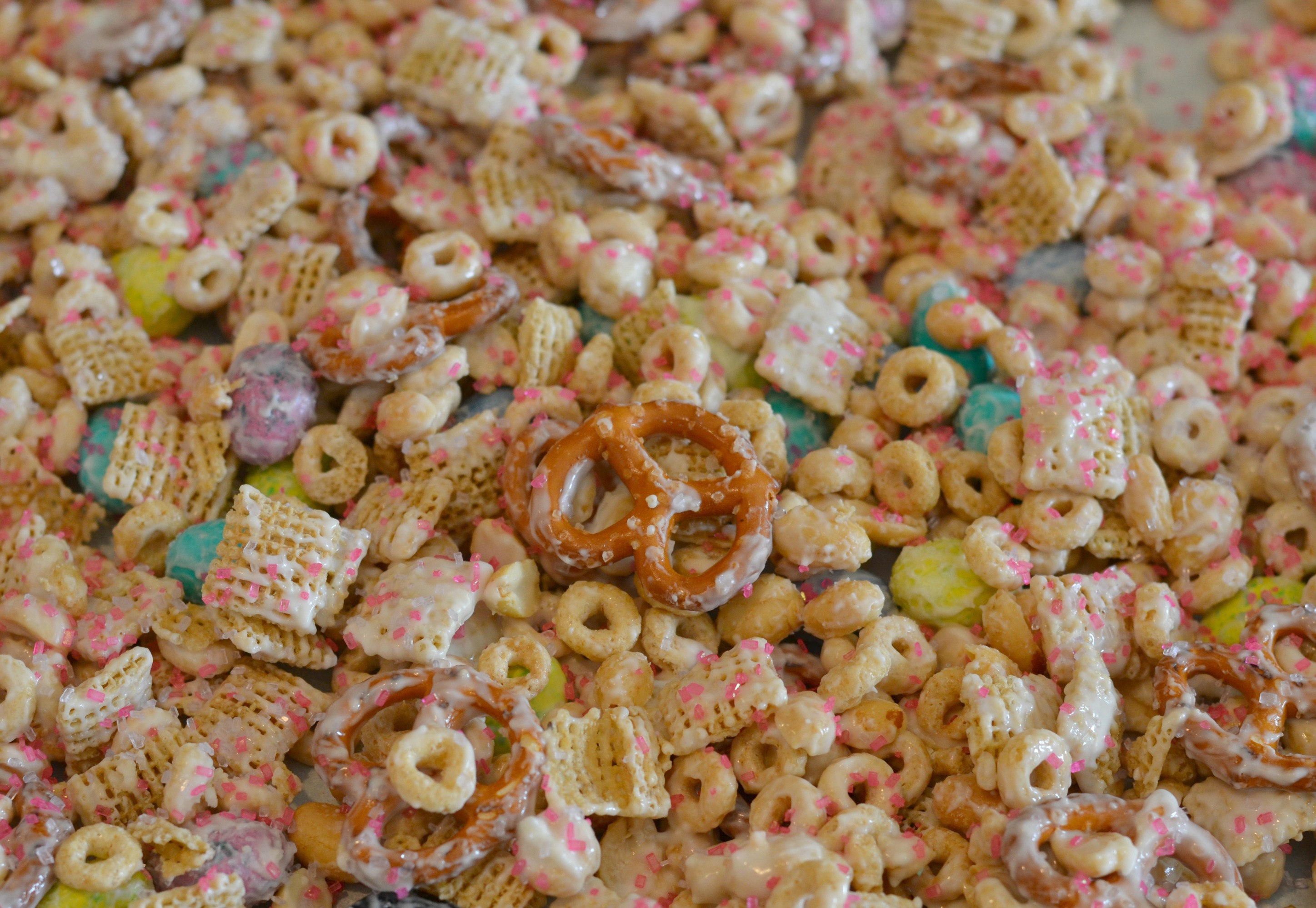 Directions:
In a large bowl mix all cereal, pretzels, peanuts and M&M's in a large bowl.
Microwave candy melts in 30 second intervals until fully melted. Pour candy over snack mixture and fold until mixed well with spatula.
Spread snack mixture out on wax paper and let cool. Once cooled and harden package in cute eater jars or bags and deliver!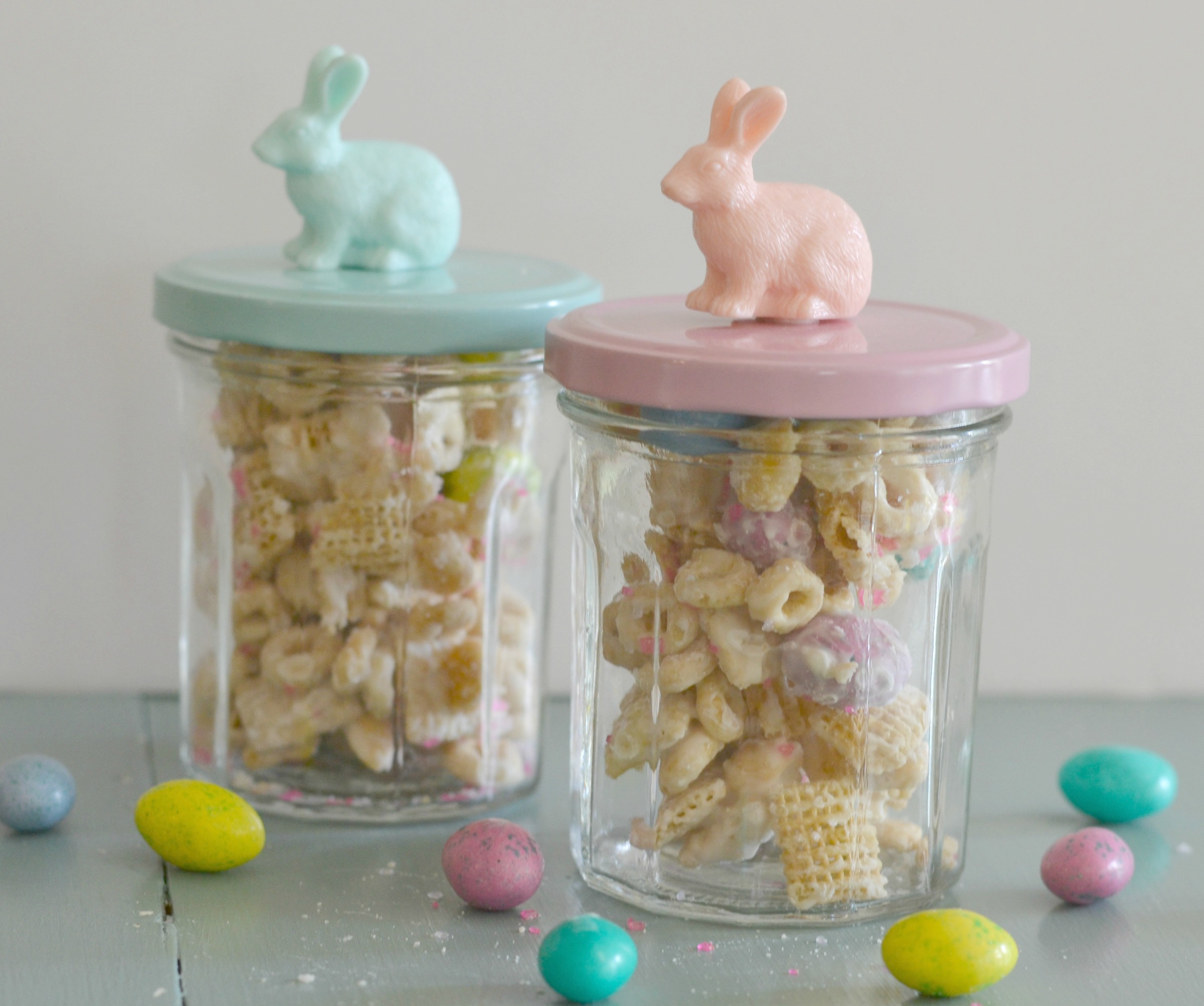 I could not be more obsessed with these cute Easter jars we found at Target. The Target dollar section is my jam!
I have a feeling I'm going to be making several batches of this goodness before Easter ever even gets here!