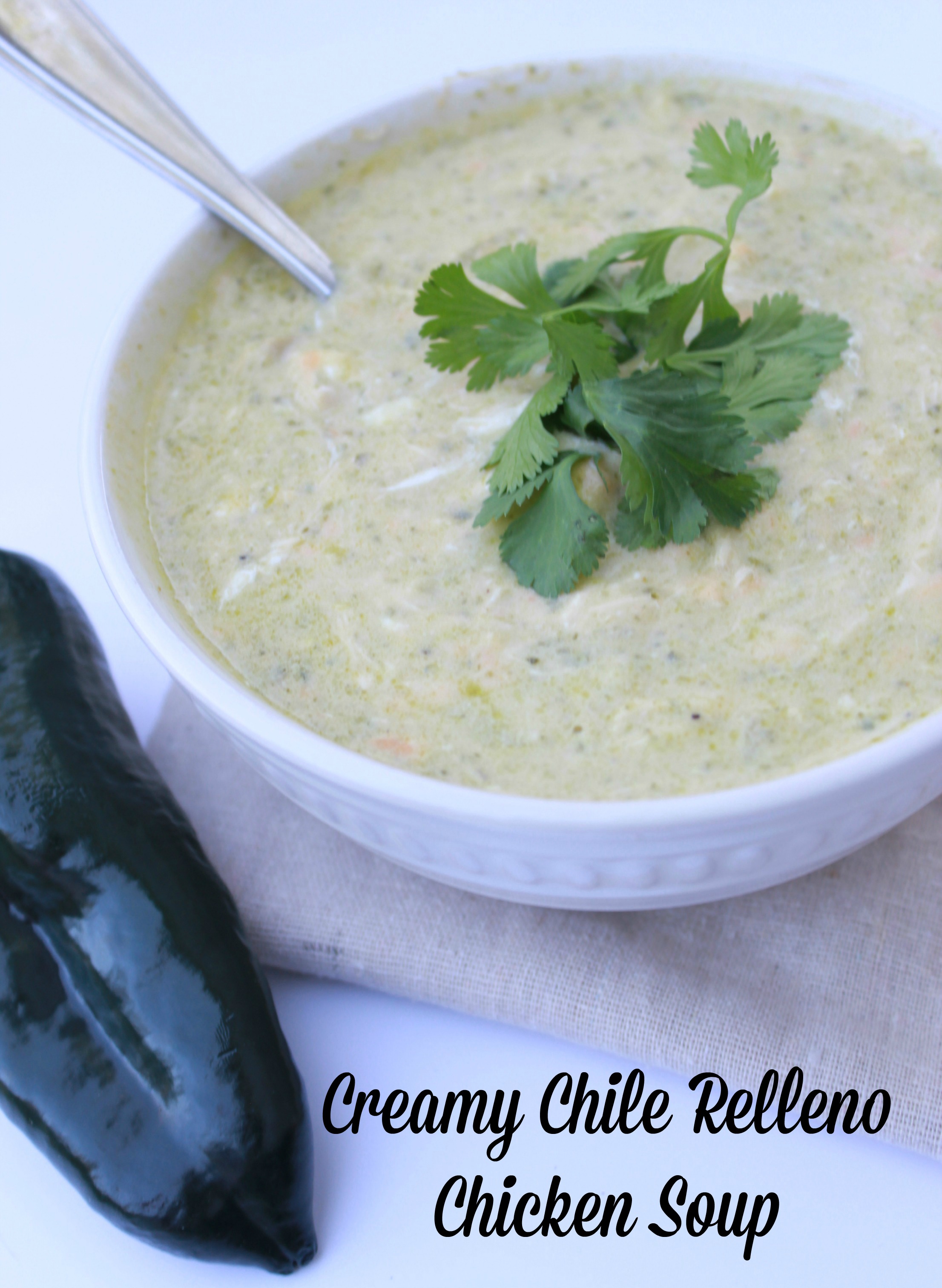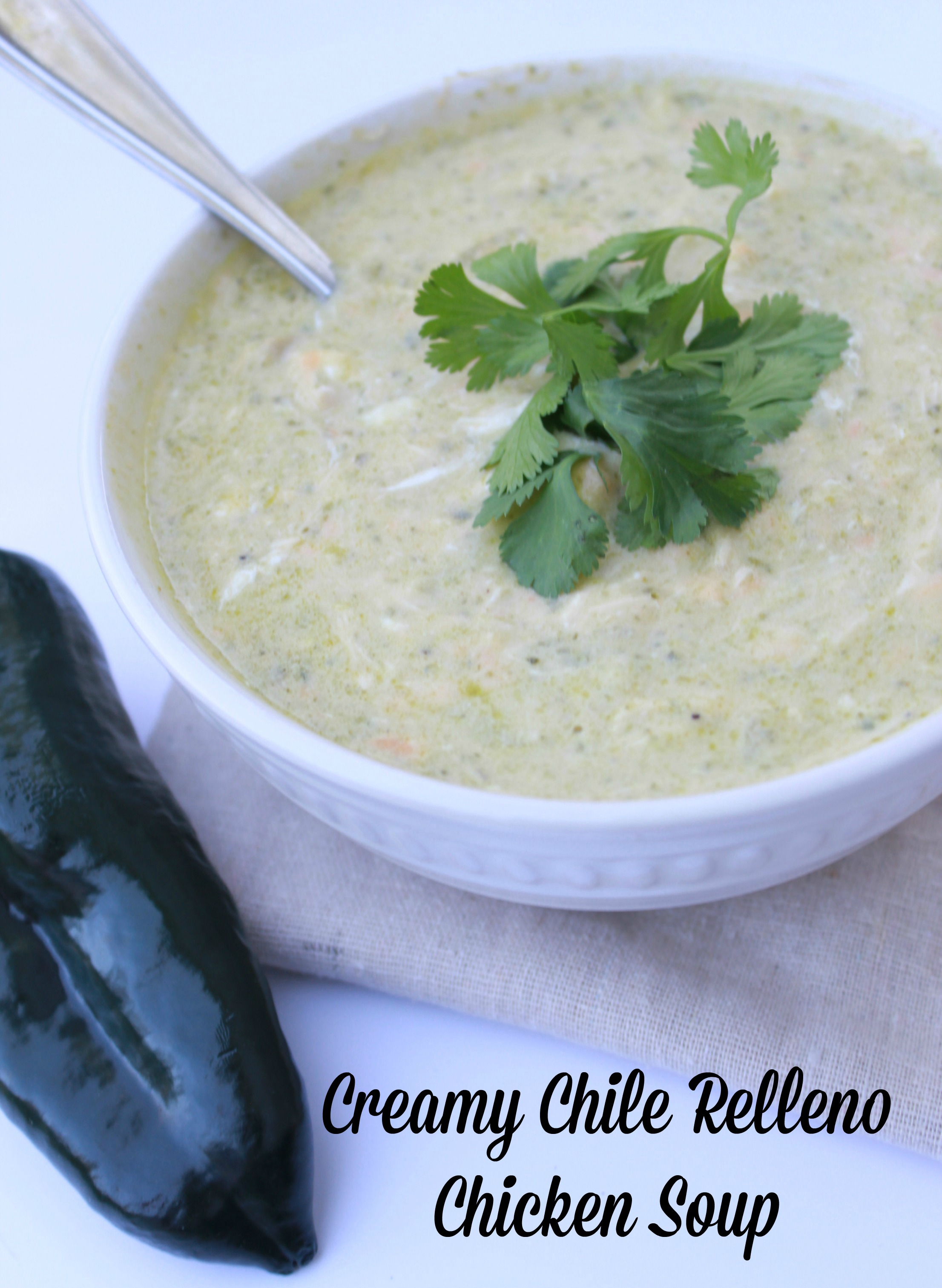 You guys, this soup has hit it out of the park! You all know that I LOVE to cook and when I come across a recipe that my family likes as much as they did this one I have to share it with you right away.
We got back from Disney this week (best trip ever) and were in desperate need of a home cooked meal. You know how it is when you have been on vacation. You eat and eat and eat some more because duh, you are on vacation! Well let's just say that our waistlines are not thanking us for all of our choices now. Nonetheless, our trip was amazing and we will just say that it was all worth it.
But, so we arrive home and all anyone wants is a home cooked meal. I came across a recipe similar to this but it was full of extra calories and fat so I revamped it. I made this awesome Creamy Chile Relleno Chicken Soup so it is now Weight Watchers and low-carb friendly.
I am telling you, this is a recipe you WANT to try. My husband even announced that he would actually order this in a restaurant. Hello, me for the win!
Creamy Chili Relleno Chicken Soup
Ingredients:
1 Rotisserie Chicken deboned
3 Poblano Peppers
1/4 cup sweet onion diced
2 cloves garlic diced
4 cups low sodium chicken broth
2 tbs olive oil
1 tsp cumin
garlic salt
8 oz fat free cream cheese
2 cups 2% shredded cream cheese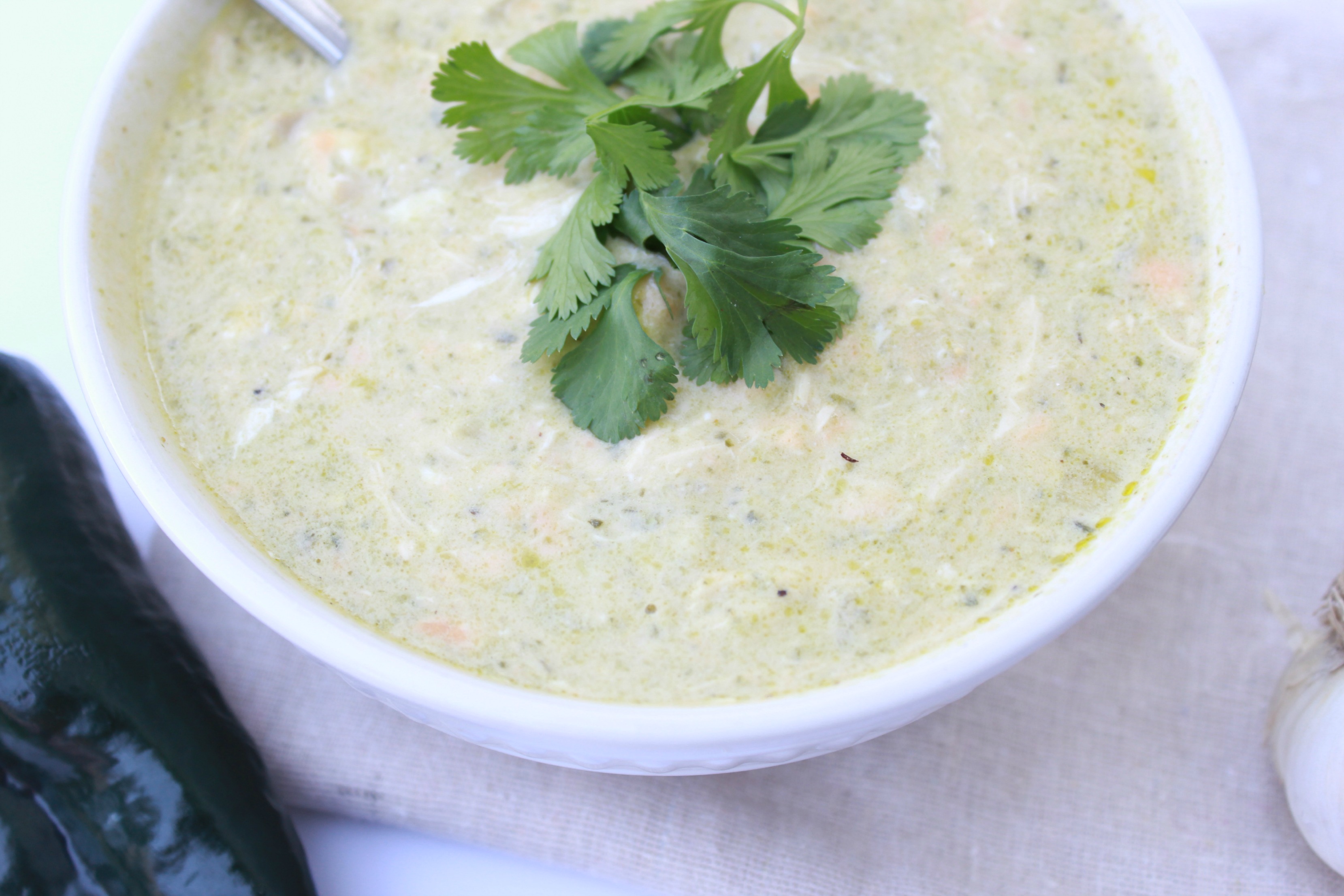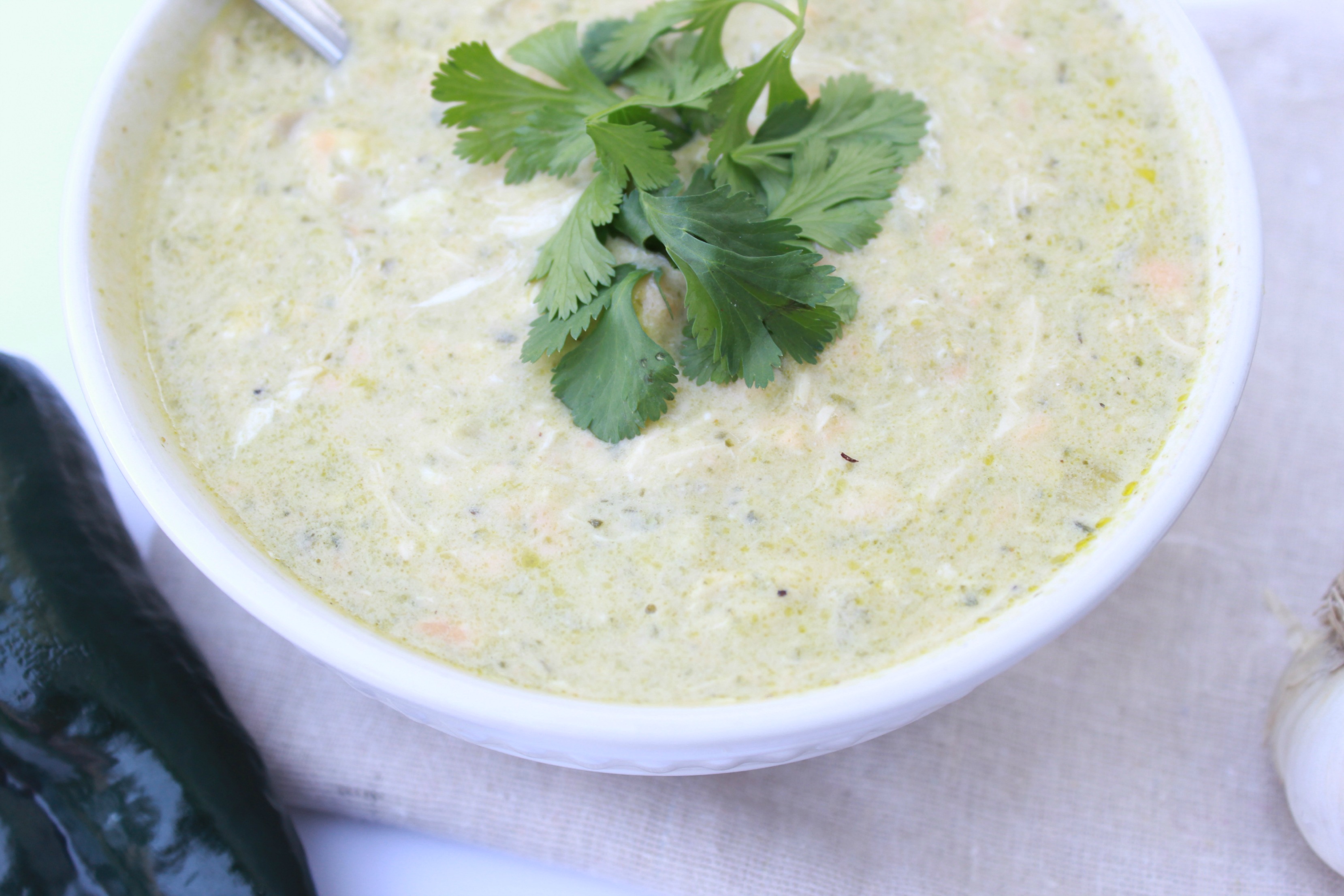 Instructions:
Roast peppers over an open stove flame on under your broiler. Rotate peppers to allow for all side to char. You will know your peppers are ready when you start to hear them crackle and pop and you cook them. Place peppers in a large bowl and cover with plastic wrap to allow them to cool and steam. Remove skins and seeds from peppers once cooled. Place peppers in blender and blend until peppers are a soupy texture.
In a large pot, heat olive oil over medium heat and saute onions until translucent. Add garlic, peppers, cumin and salt and pepper to taste. Cook until fragrant. Stir in chicken broth and bring to a boil. Once boiling reduce to a simmer and add your deboned chicken. Allow to cooked and for flavors to merge for about 10 minutes.
Mix in cream cheese and cheddar cheese until smooth. *Tip if you add your cheese at room temperature it will melt much easier.
Serve and Enjoy!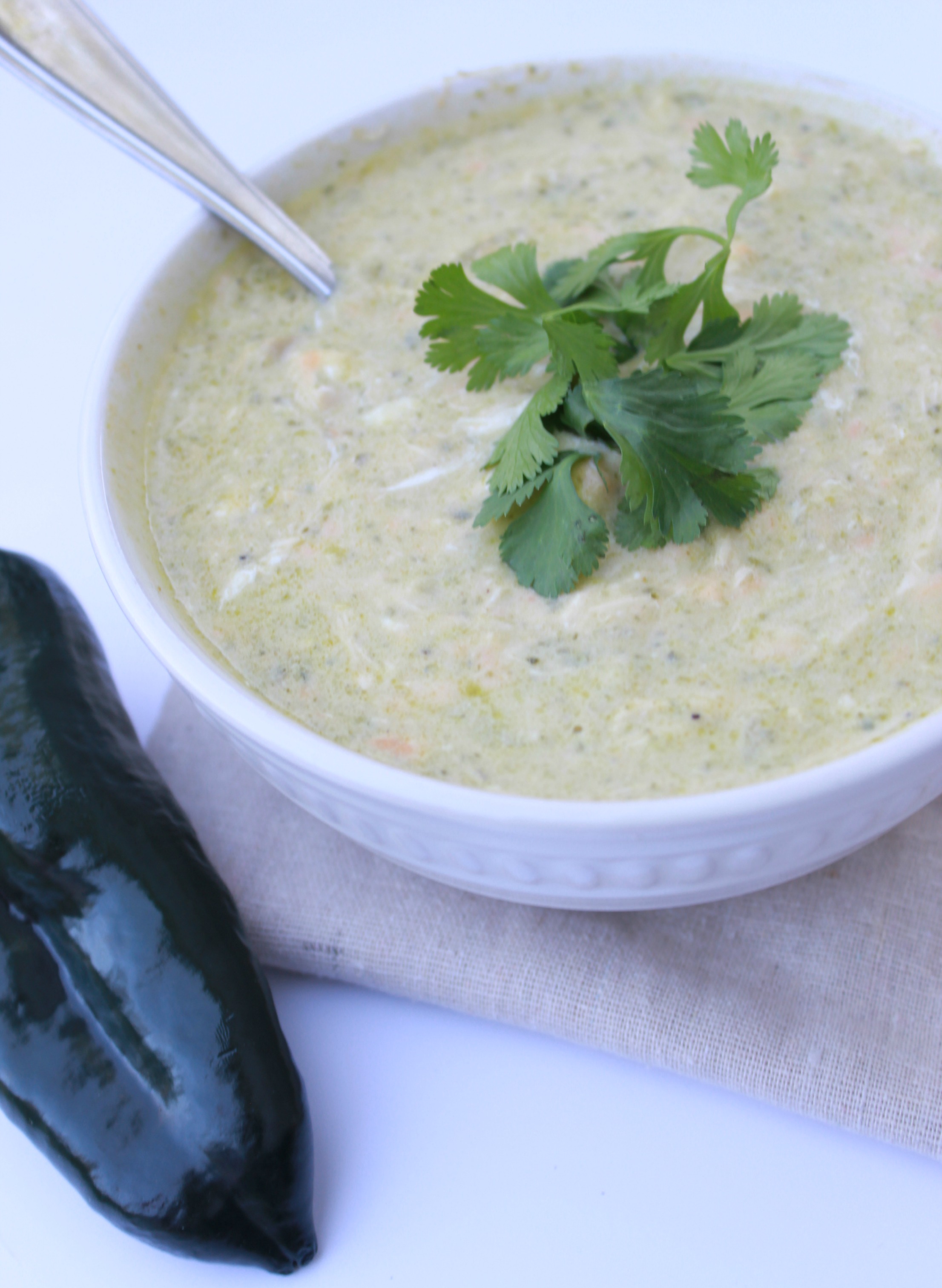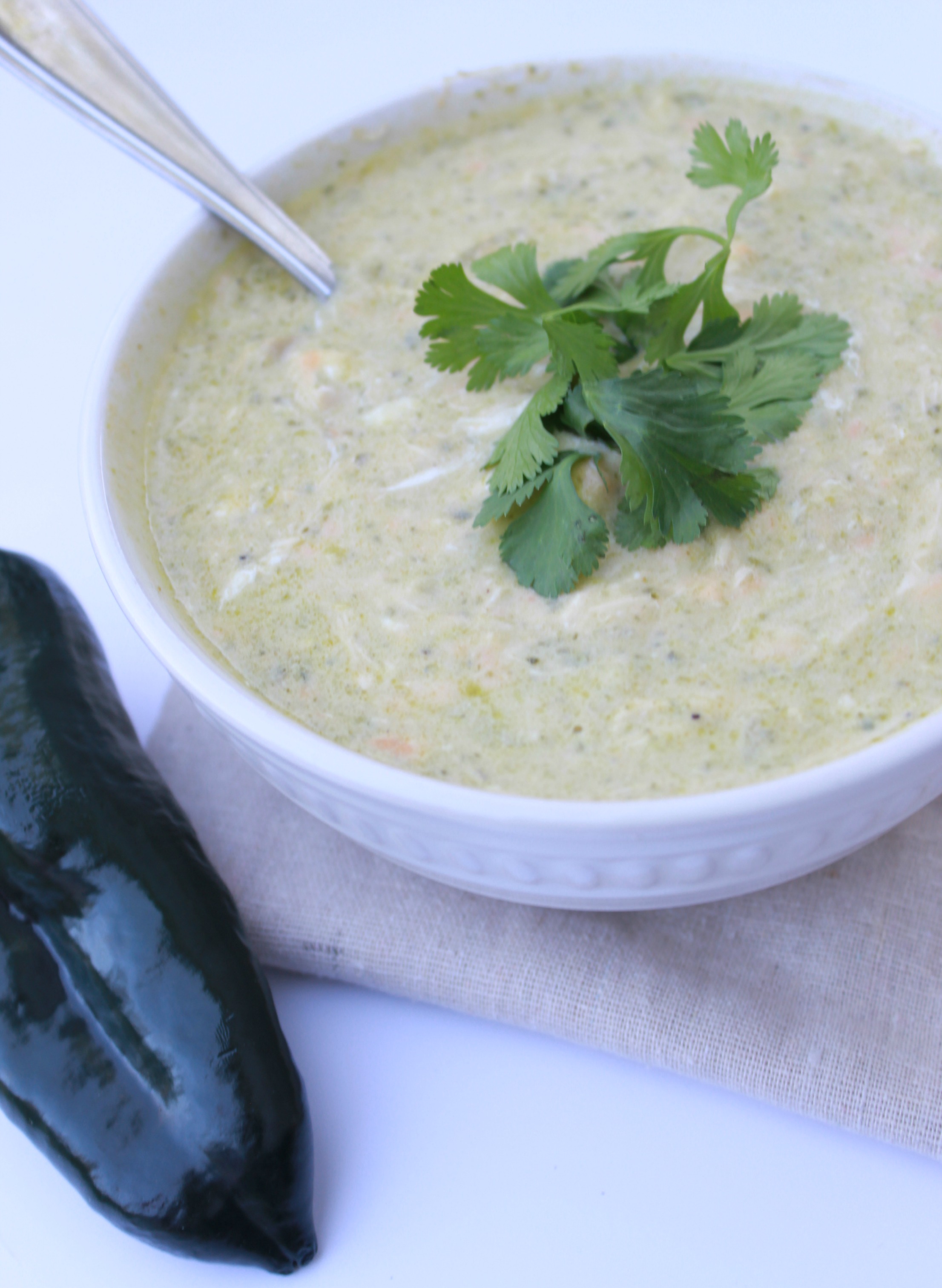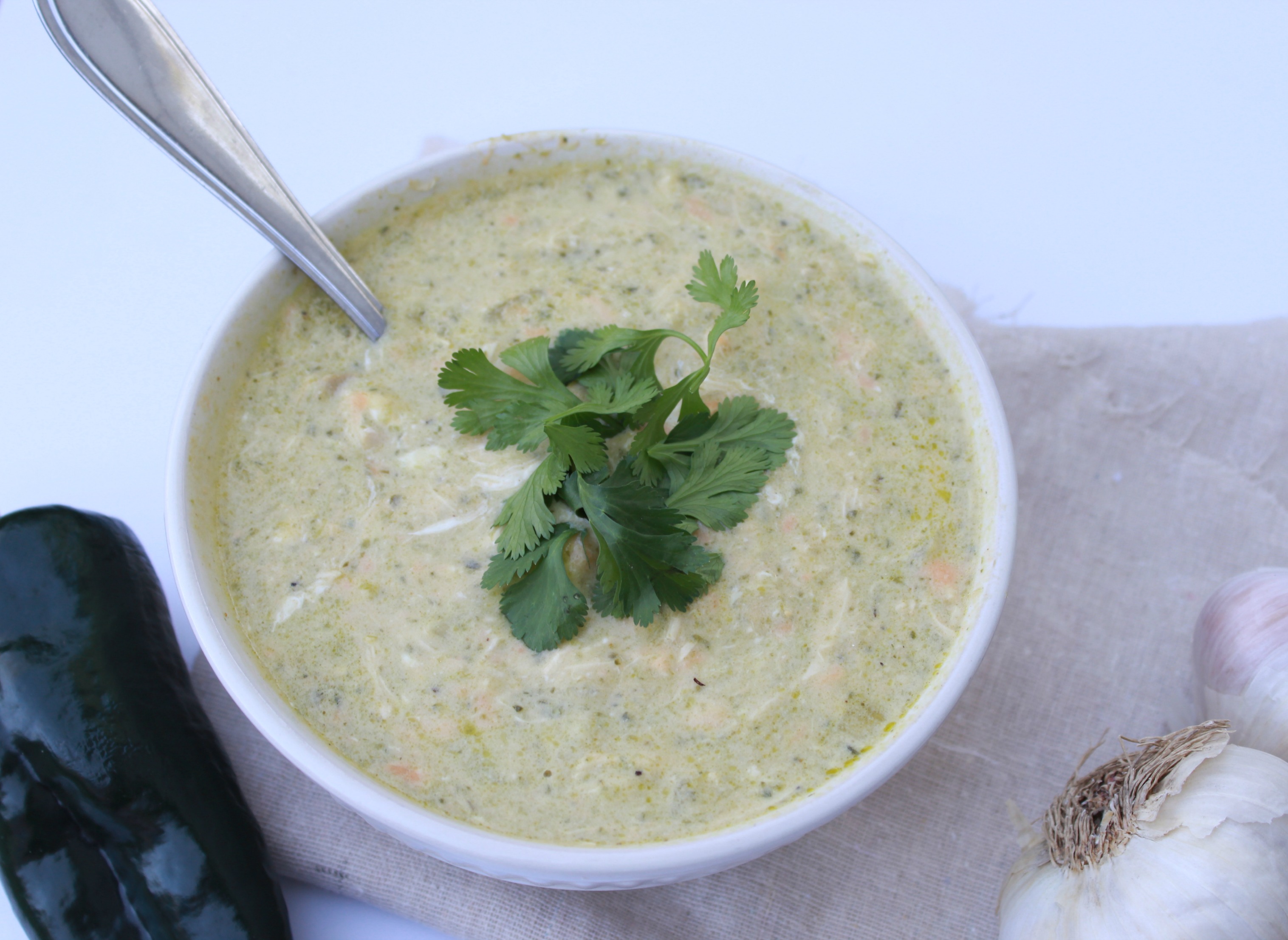 I can promise you this recipe will be a hit! I cannot wait to make it again it was so delicious. Heck, it may just make it into our weekly rotation.
For more awesome recipes, check out: