You ever come across a recipe that is so delicious you can't stop thinking about it? Friends, that is me with this Corn and Black Bean Salsa!
A friend of mine brought this recipe to a party a few years ago and now, it has become a staple. This recipe is perfect for summer. It is light, delicious and addicting!
You can make a giant bowl of this for a party or even just to throw on burgers or chicken. Just talking about this Corn and Black Bean Salsa is making my mouth water!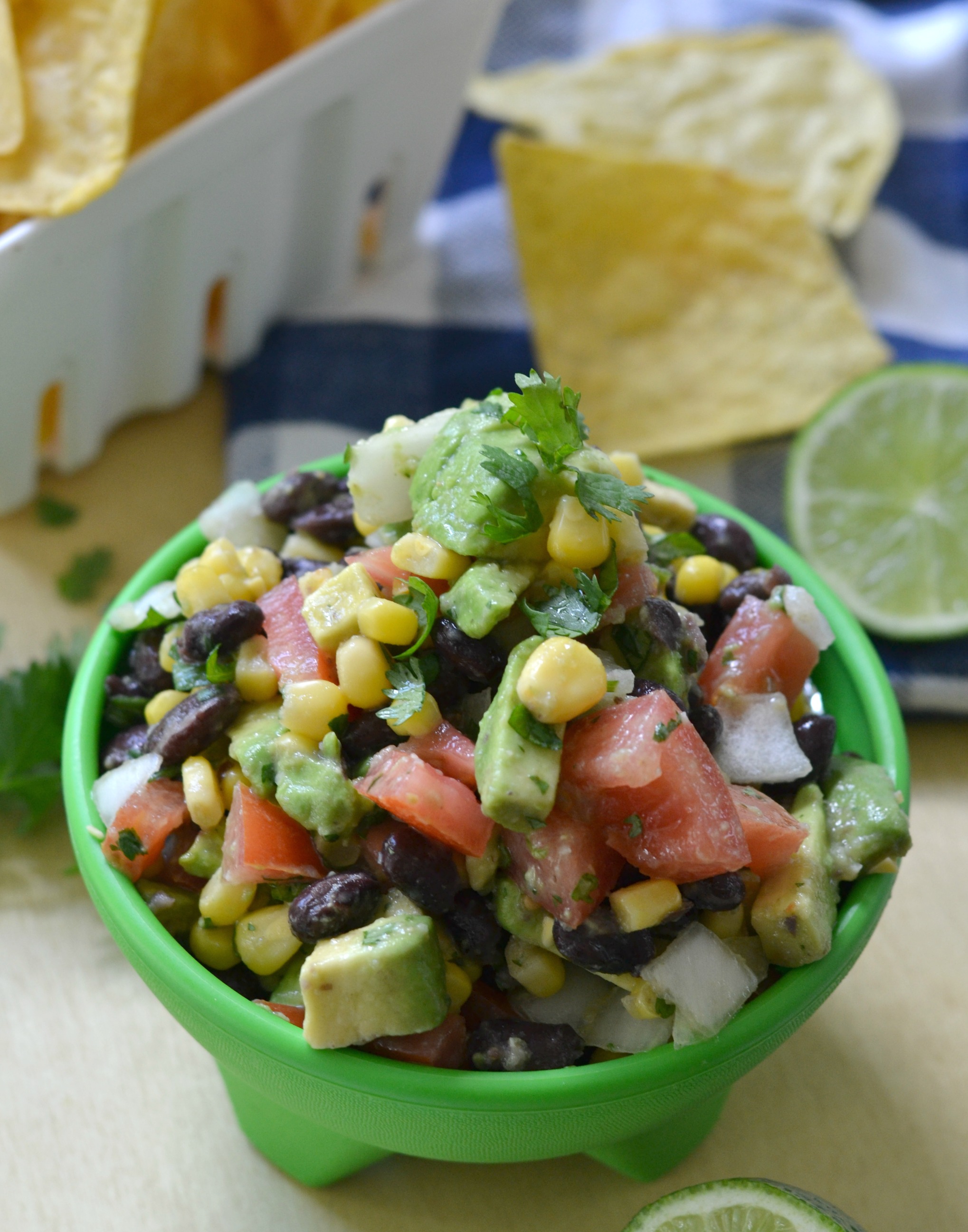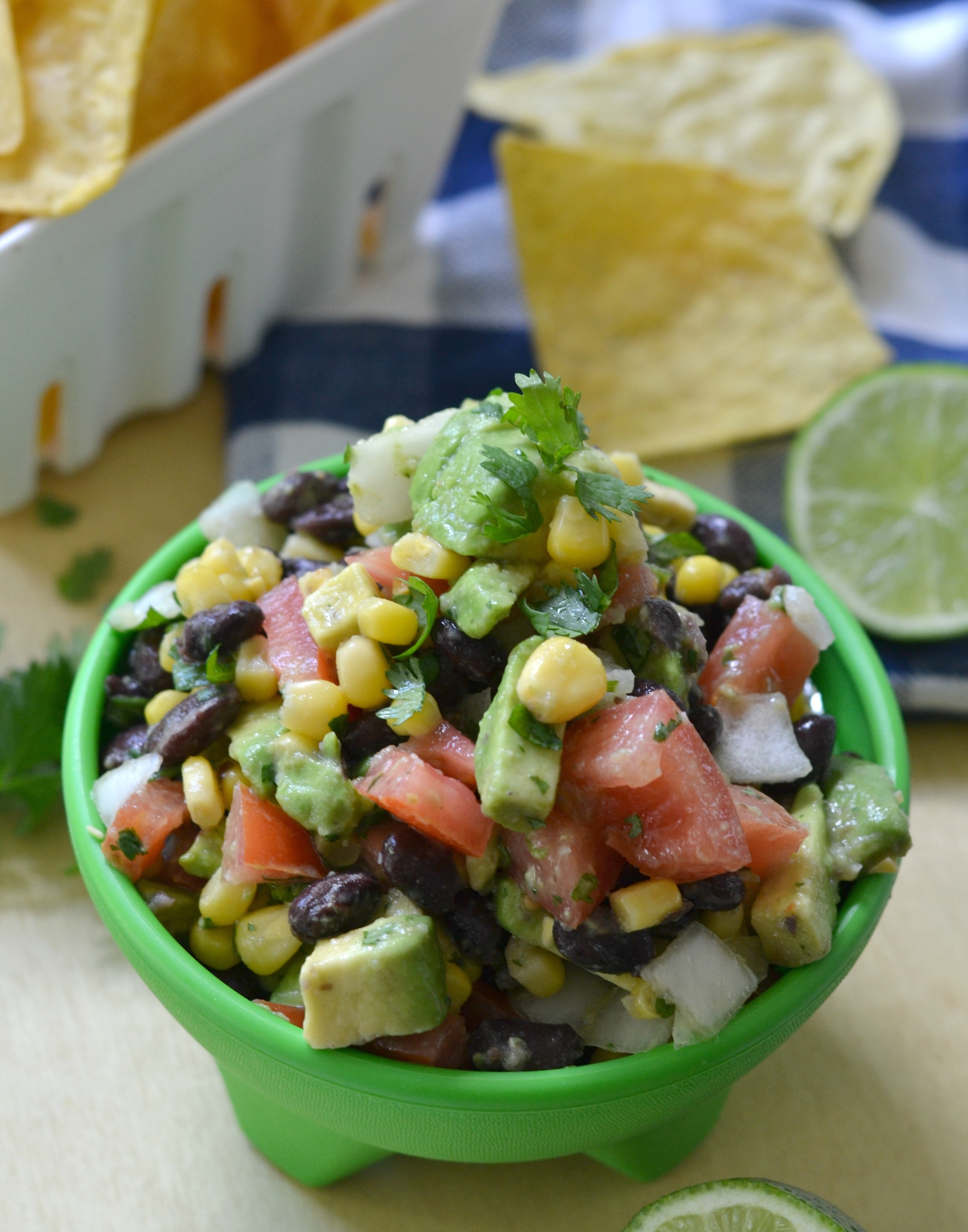 Here is what you need to make your own!
Ingredients:
4 Roma Tomatoes
1/4 Cup Diced Sweet Onion
Juice of 1-2 limes
1 can black beans (drained and rinsed)
1 can whole corn (drained and rinsed)
2 large avocados
Cilantro
Garlic Salt (to taste)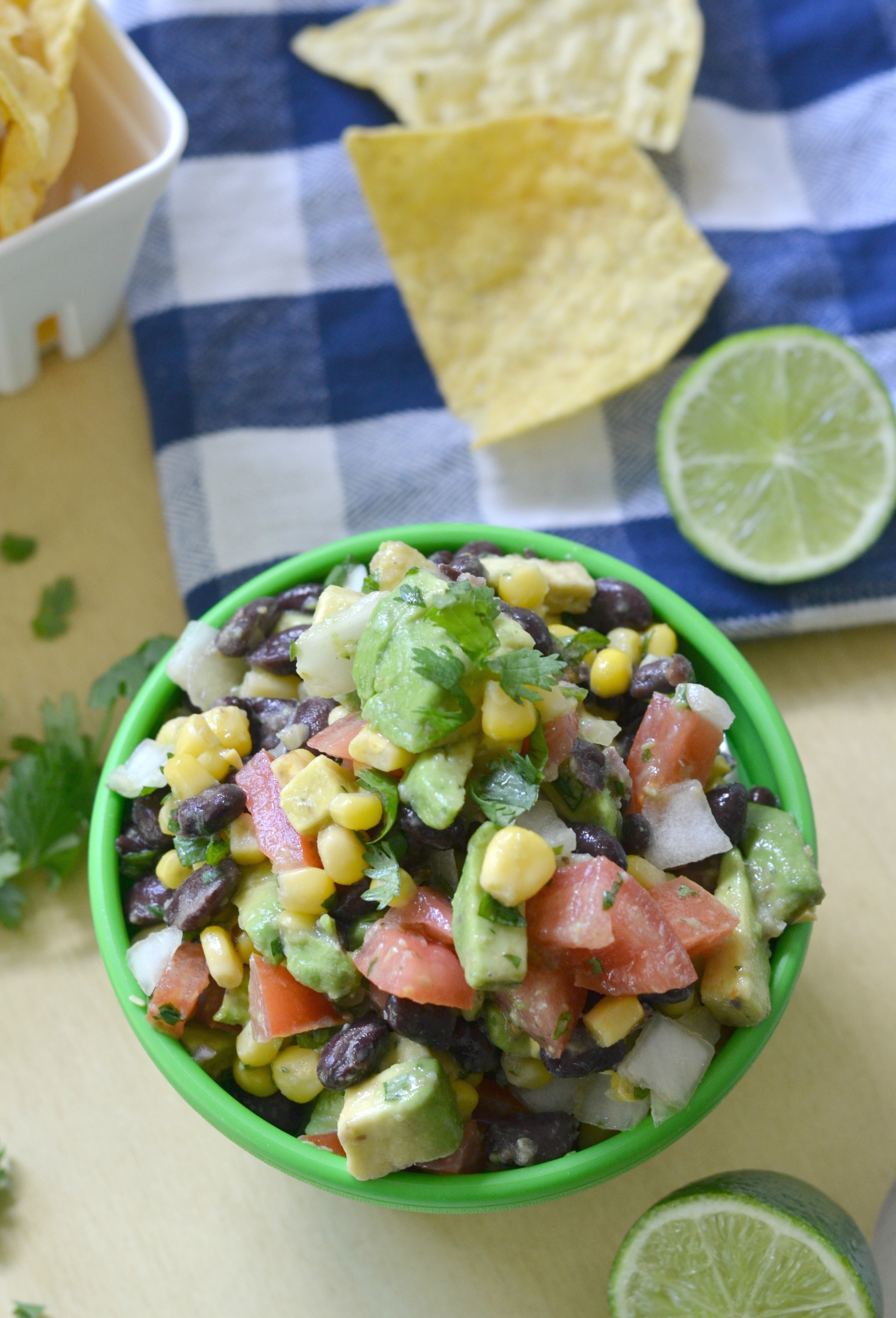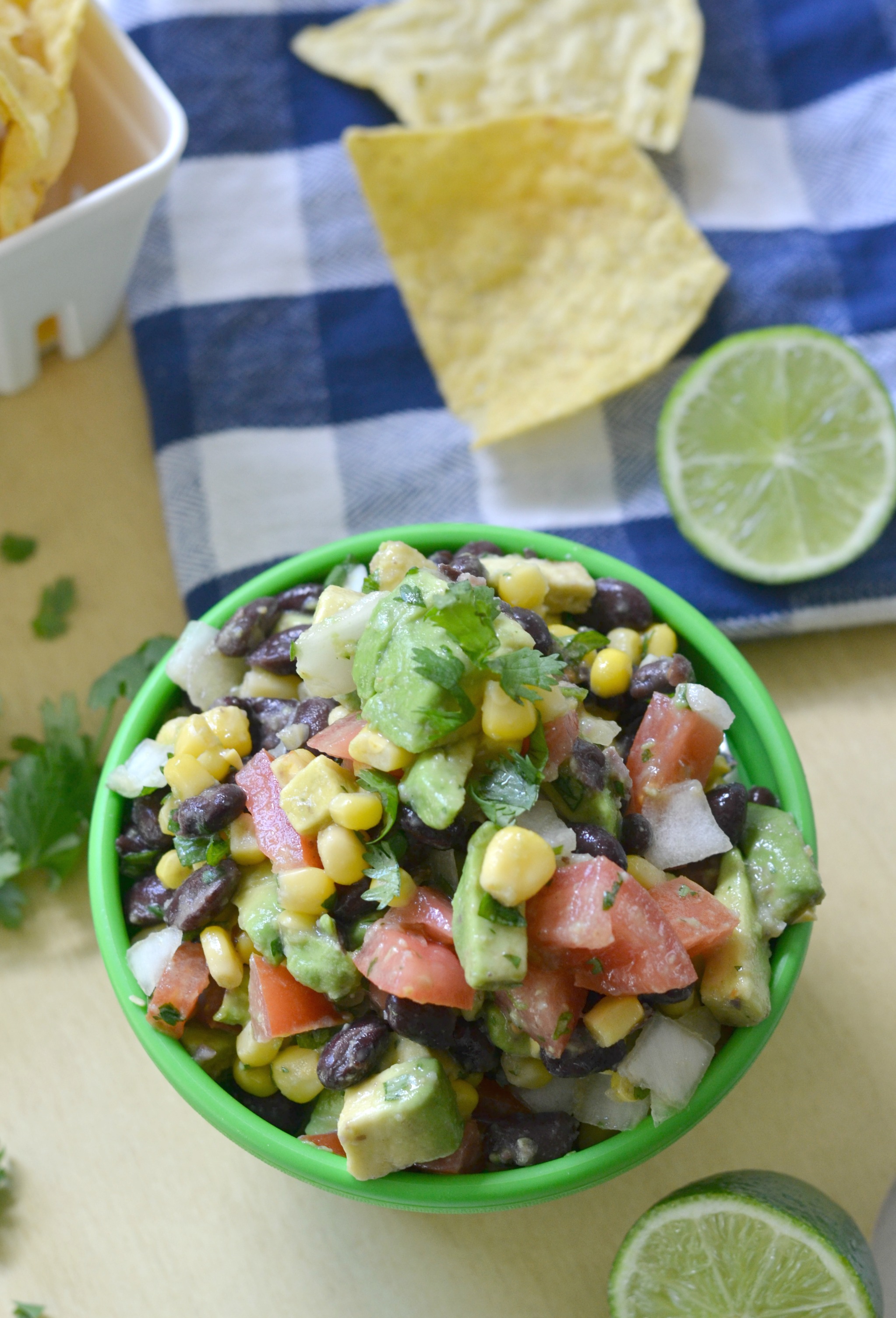 Directions:
Dice tomatoes, onion and cilantro and place in large bowl. Drain and rinse corn and black beans and add. Add garlic salt and lime juice to taste and stir all ingredients together. Refrigerate until almost ready to serve. Right before you are going to serve dice avocado and stir into the salsa!
Serve and enjoy!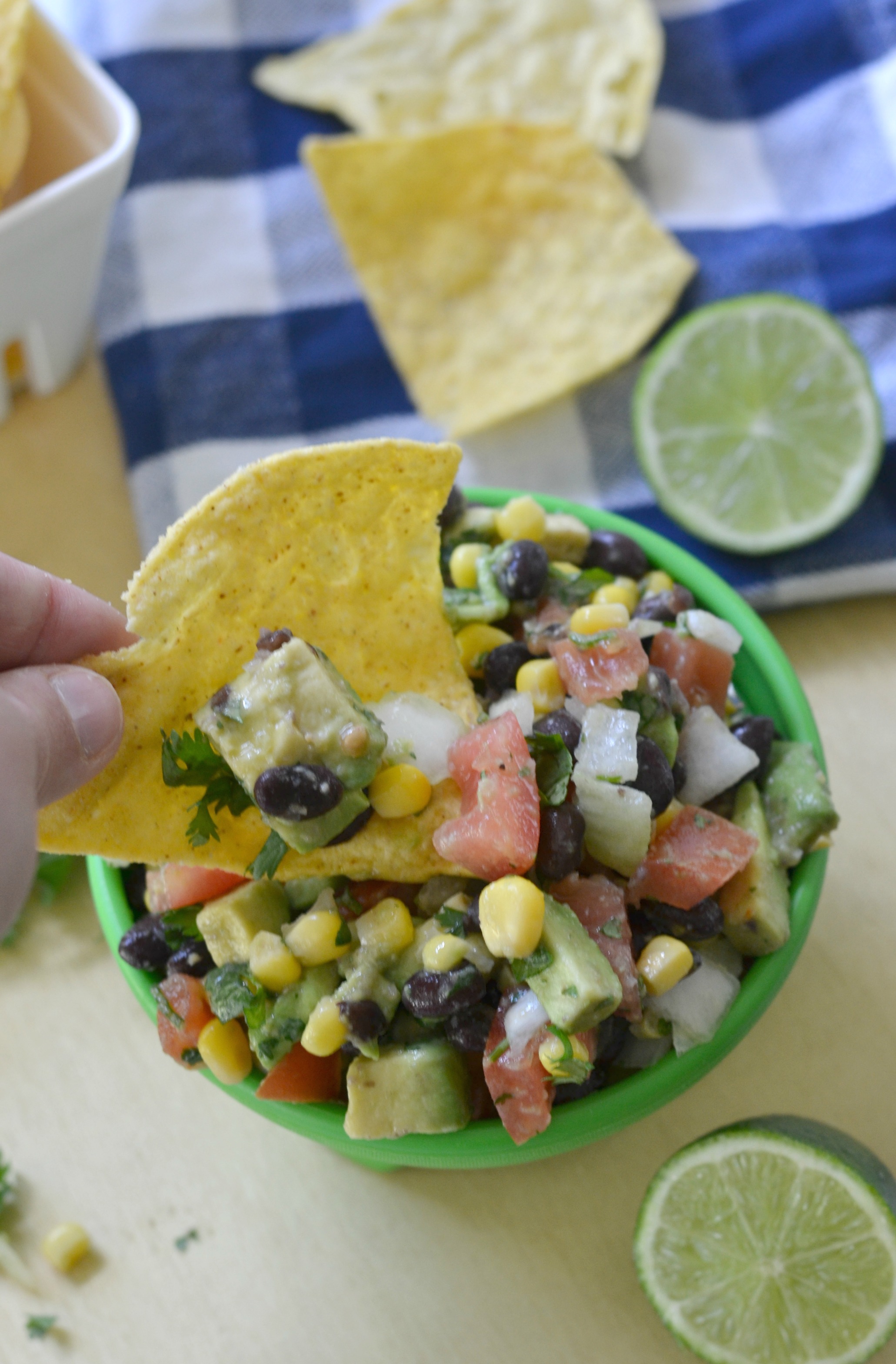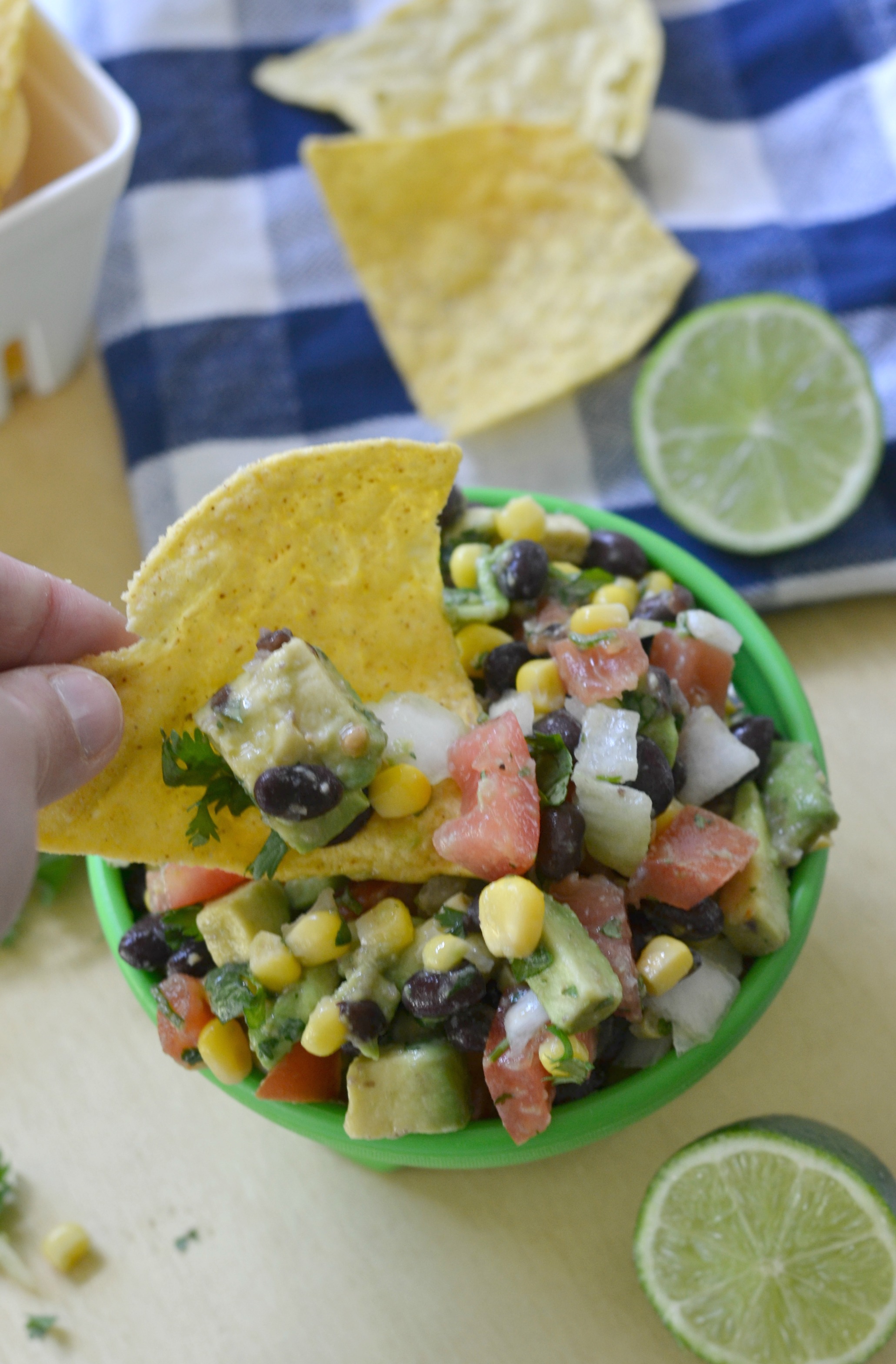 I cannot wait to take this deliciousness to our next potluck or even on a picnic with the fam this summer! Now, I will go stuff my face with the left overs!
Happy Friday!