Disney Beauty and the Beast DIY Graphic T-Shirt!
One thing is for sure, we here at MWOA are obsessed with Disney. I mean all of us, the entire team. Like we cannot get enough! Throw in the fact that the new Beauty and the Beast movie is going to be coming out soon and…shut it down! March 17th cannot get here fast enough!
Every time the commercial comes on for the new movie, my girls literally stop in their tracks to watch it. It is going to be so incredibly beautiful!
So, because we could wait no longer, we decided to get started with our Beauty and the Beast attire early. My girl, Ellie, is the most Belle obsessed so this Disney Beauty and the Beast DIY Graphic T-shirt was just perfect for her!
Also, can we get a shout out for non cheesy Disney attire! This t-shirt is the perfect blend of Disney princess and fashion forward! And these gold pants, perfection!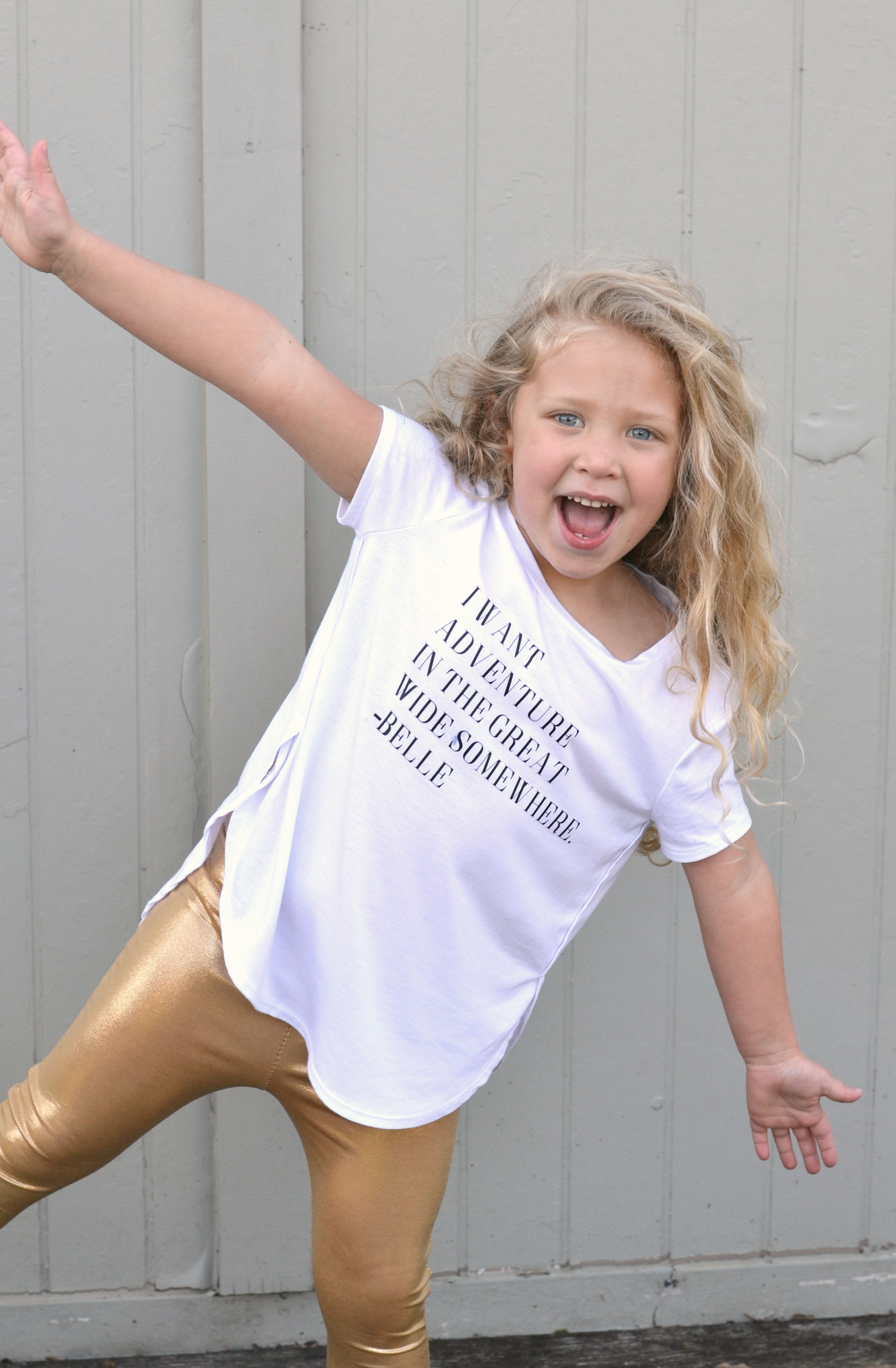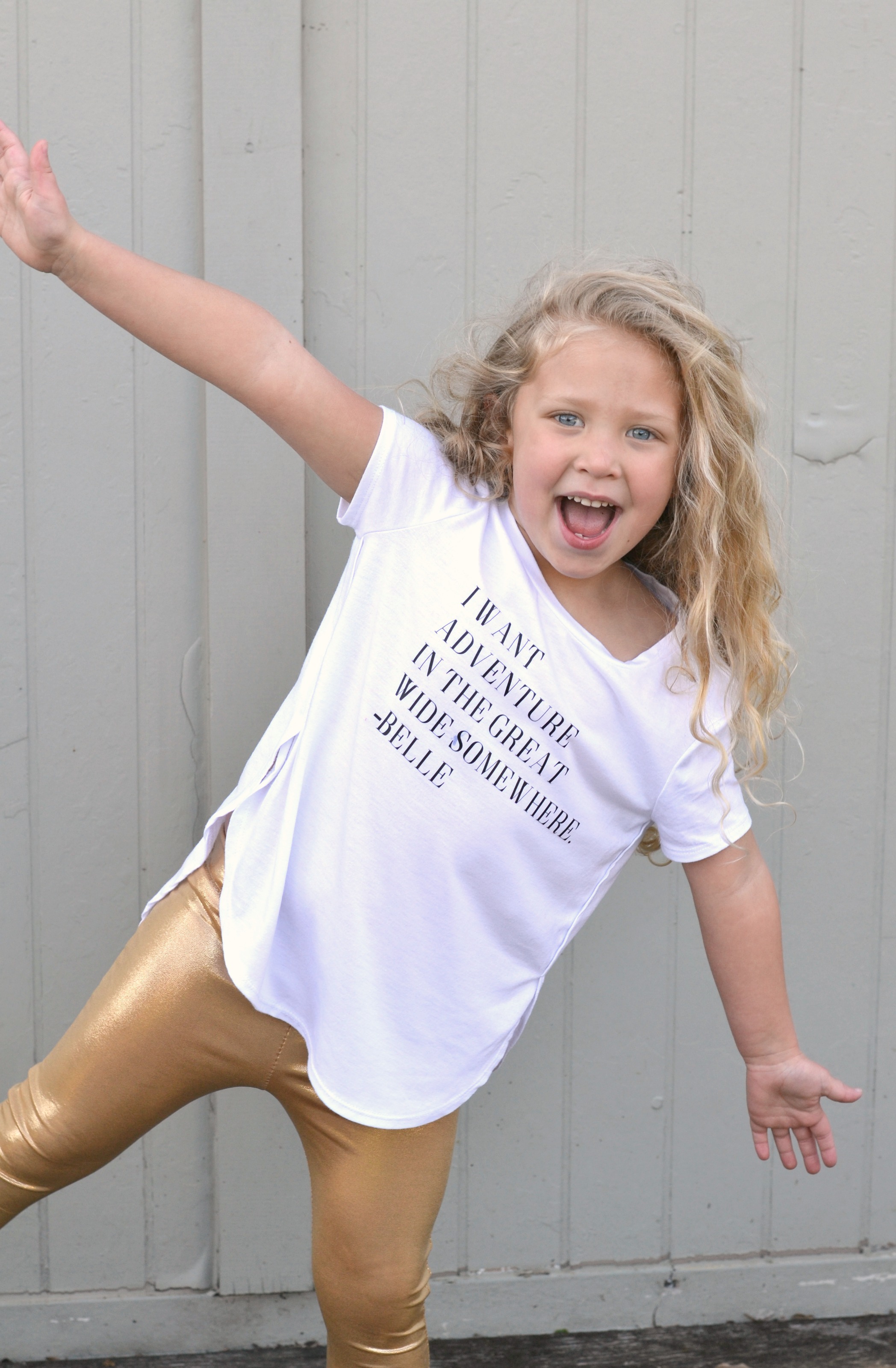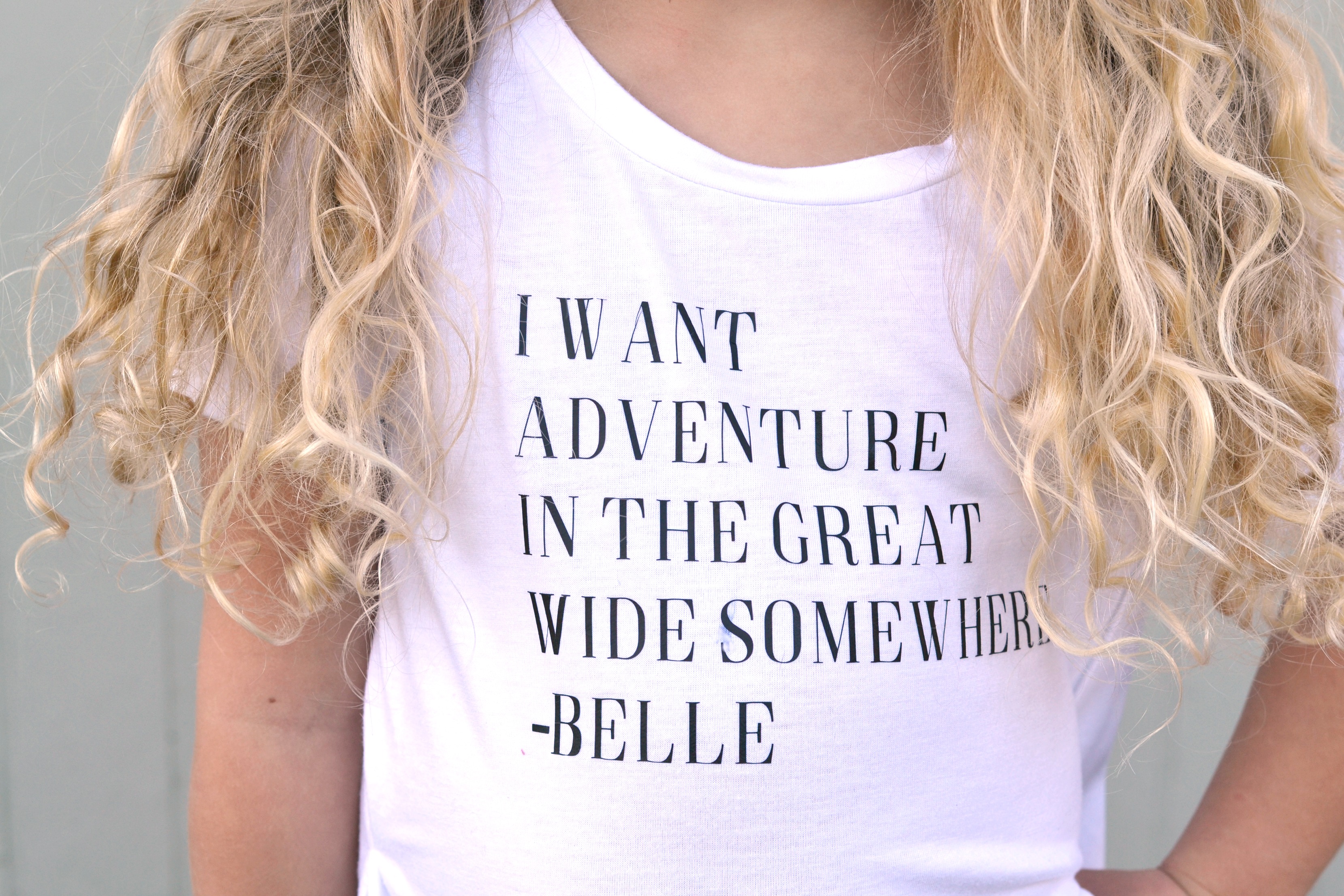 I created the shirt using our Silhouette Cameo (love, love, love the Cameo). I wanted the font to have a graphic look to is so I used this Goldini font.
It was free and perfect! I love the way it turned out.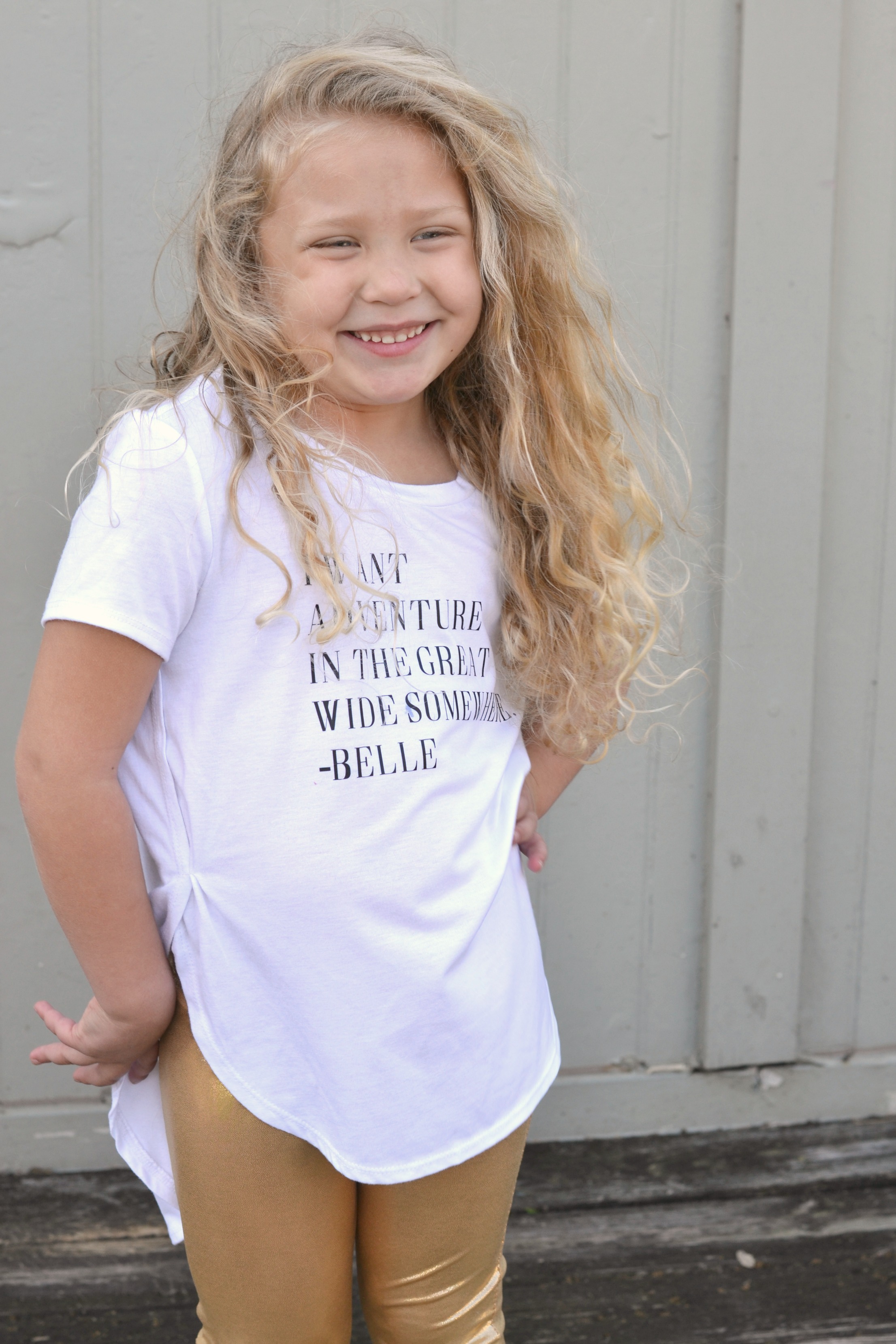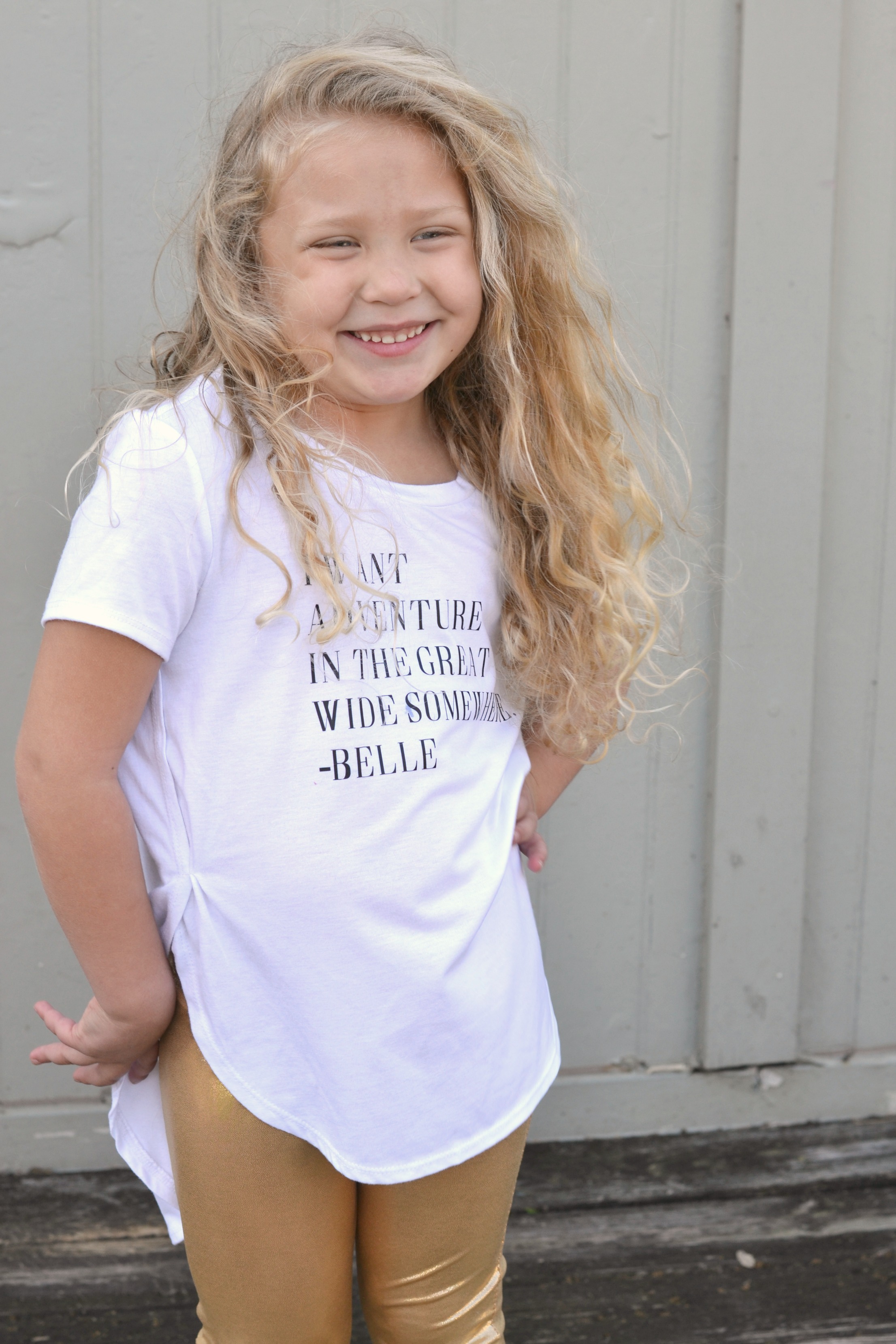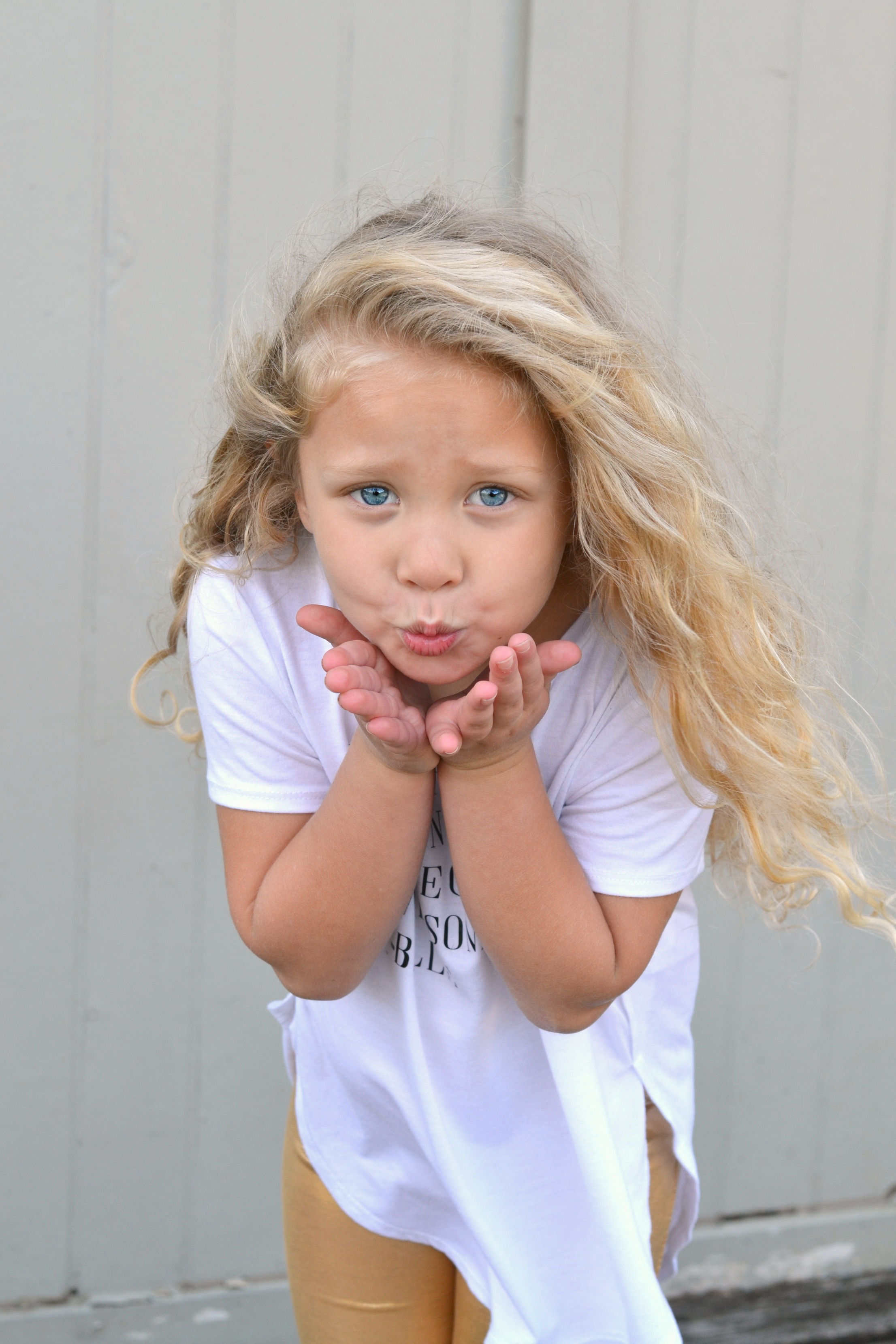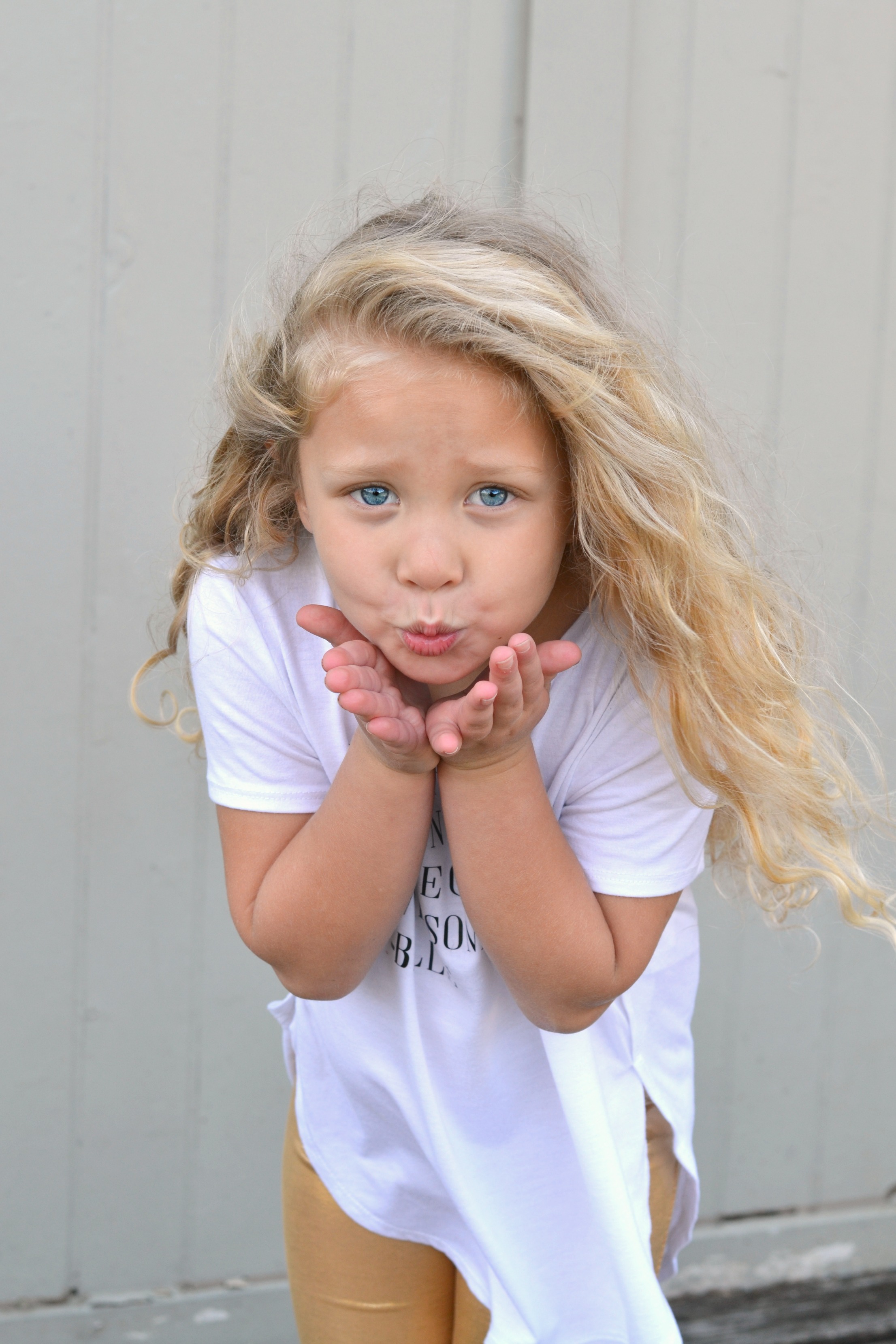 Quick tip when using this font on the Silhouette Cameo. This font is very "skinny" in some places so be extra careful when pealing off the unused vinyl. If you are not careful, you may end up like me and have to redo it a couple of times!
Also, don't forget to flip your graphic into a mirrored image before cutting. This could also result in a redo.
These tips may or may not come from my own failed attempts. Don't judge me!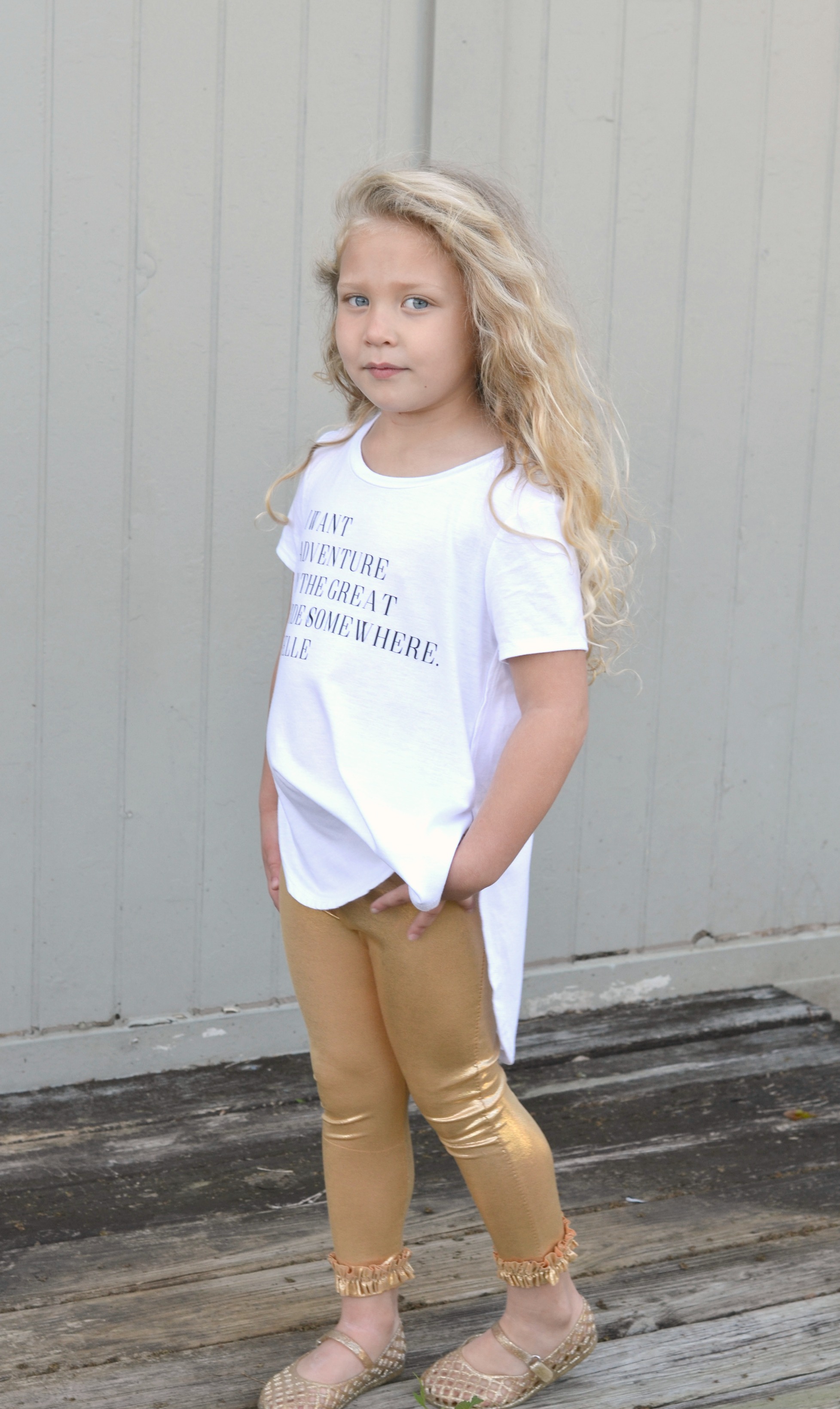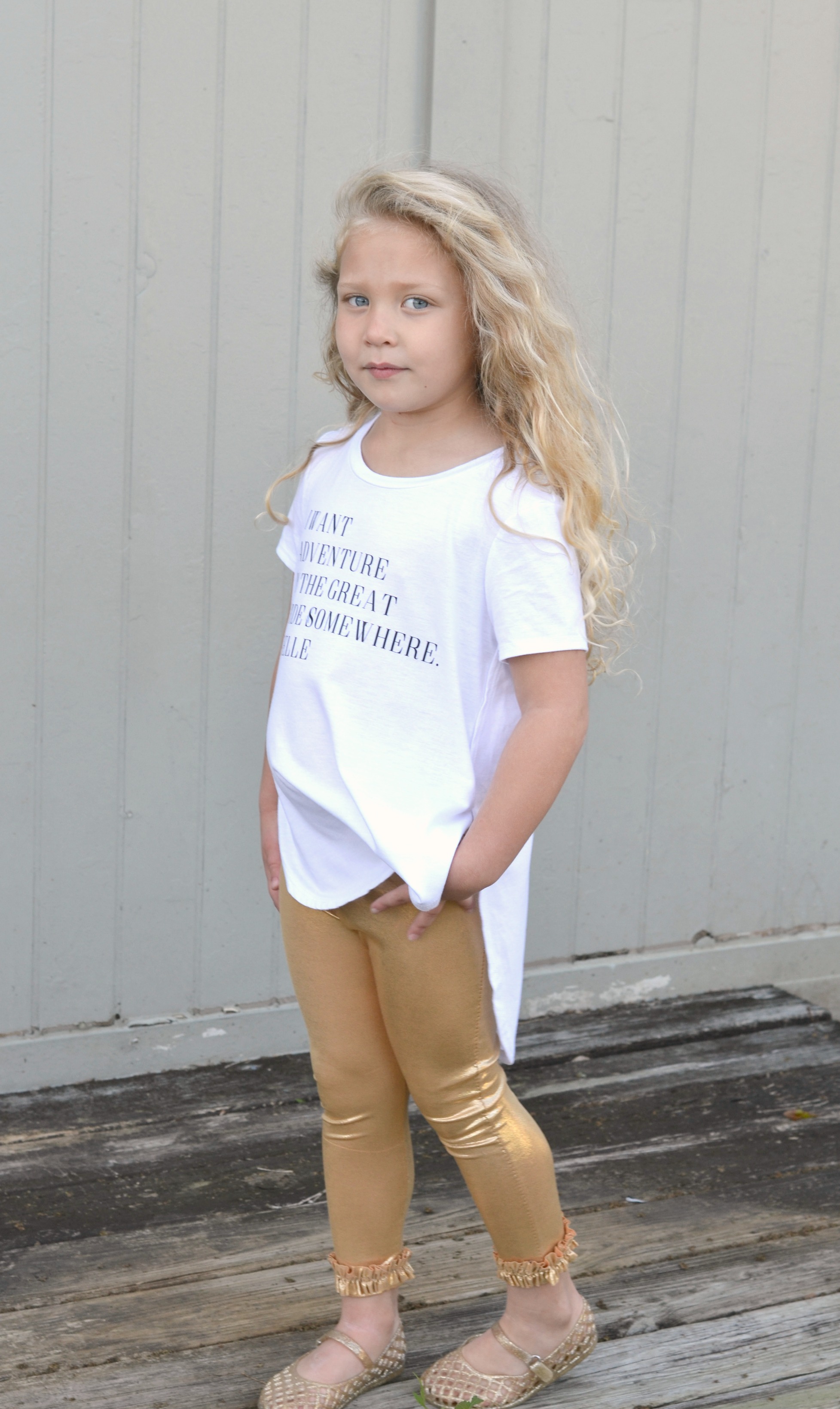 This girl of mine sure is special. I see so much wonder an excitement in her just like Belle has. She may not be so into books, but she is into adventure! This quote was absolutely perfect for her, "I want adventure in the great wide somewhere." -Belle
Alright now, raise of hands, who else is waiting on pins and needles waiting for this movie to come out? If only we could will Disney to hurry up and put it out even faster…wishful thinking upon a star.
If you loved this post and tutorial click on these Disney tutorials, tips and tricks below. We promise they are just as fun!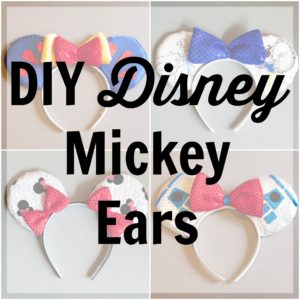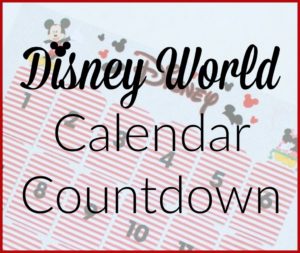 Disney World Calendar Countdown