I know, I know I just told you all about my excitement for Thanksgiving and here I am kicking off Christmas! Although in the real world the idea of getting ready for Christmas is just beginning, in the blog world we are already late to the Christmas game! These bloggers, they have got. it. together. Well, all of them except us!
I have been on my husband all week about getting out our Christmas decor early this year. For him early is after Thanksgiving but for me it was last week. So, since my decor has not magically appeared out of storage I figured I would start making some new pieces for this year.
When decorating for holidays I am all about pretty beautiful pieces that are inexpensive. So, when I came across the idea of Thumb Tack Art I knew I had to come up with something!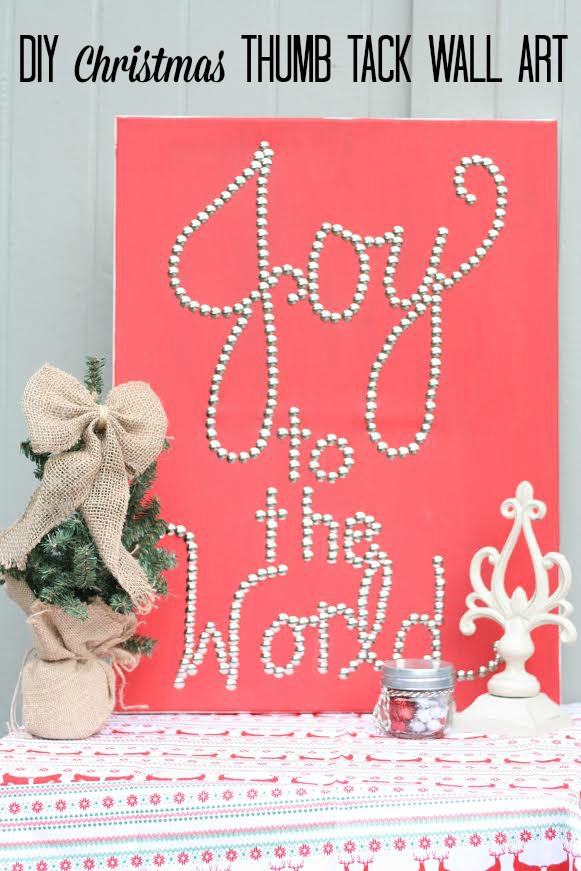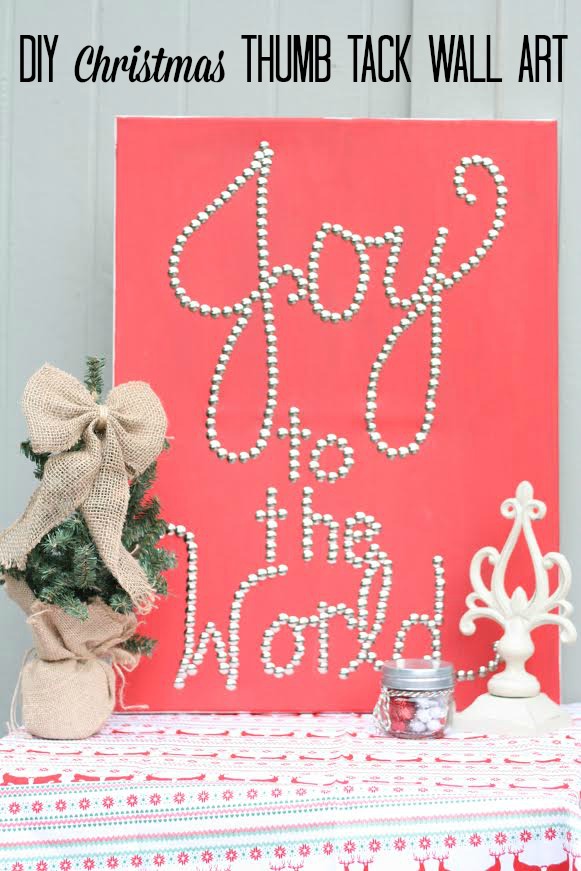 This project is so simple your literally only need four supplies 1 Canvas (any size), 1 Acrylic Paint, color of your choice, 400-500 Thumbtacks, and 1 Pencil. Simple right!
Now to get started…. first thing you want to do is paint your canvas. Feel free to paint your canvas any color that will fit the theme you are going with for Christmas. I think this canvas would be so pretty in blues or even a deep purple as well.
Once you have given your canvas at least 2 coats of paint and you are waiting for it to dry get to your computer and find a font that will work perfect for you and your piece of art.
I decided that I wanted a traditional cursive so I just did my font free-hand. Once you have decided on how you want your wording to look lightly draw it out or trace it onto your canvas using your pencil. Be sure to only use a pencil so if there are any mistakes you can easily fix them. I had to erase quite a few times, ha!
Once your words are drawn out you can start pushing in your thumbtacks directly over your pencil marks. Be sure to be careful on your placement to make sure you have enough spacing between each pin.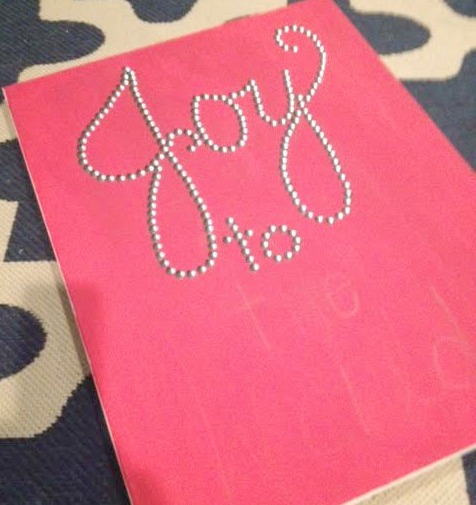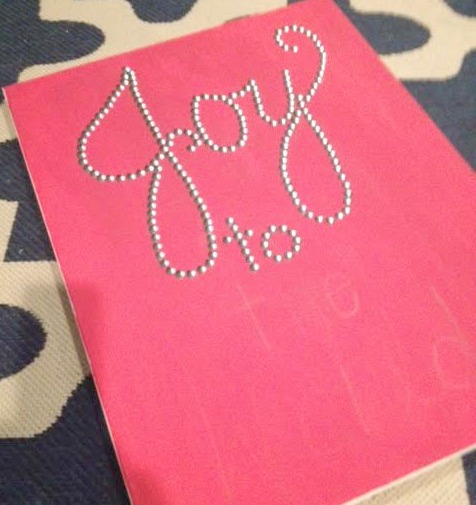 By the end of all of your pinning your thumbs are going to hurt! I used about 600 thumbtacks that I picked up from Hobby Lobby. Be sure to buy more that what you think you will need, I had to run back for more about half way through my project. I am super excited about how my DIY Christmas Thumb Tack Wall Art turned out. Be sure to get creative with your art, you could even cover your canvas in fabric before pinning as well! So fun!
I cannot wait to get my Wall Art hung up, I think I am going to put it in my entry way!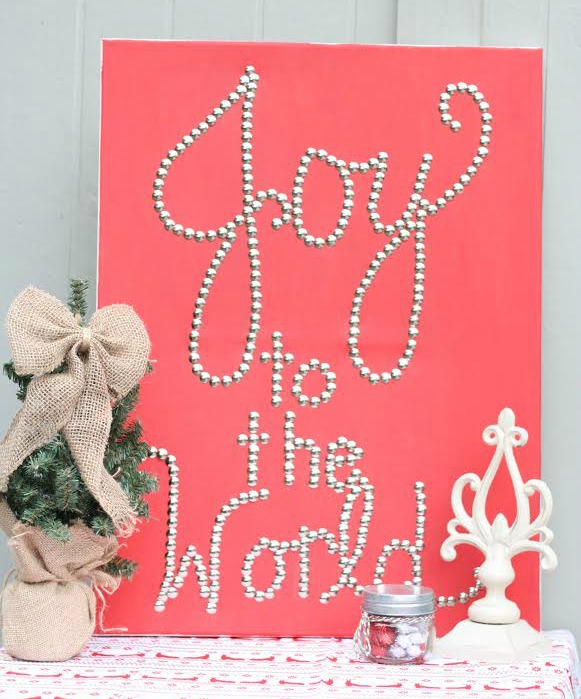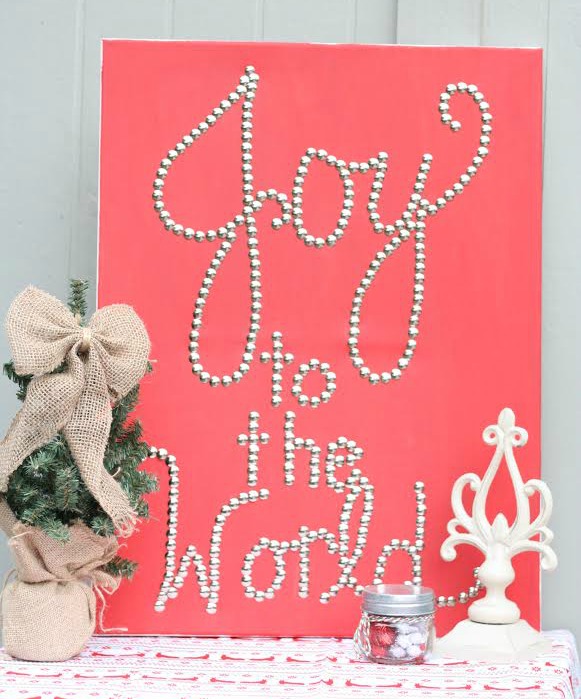 Have fun!